Food & Drinks
Meet Sangeetha, The 34 Years Old Hotel Management Dropout Behind "Akka Nasi Lemak"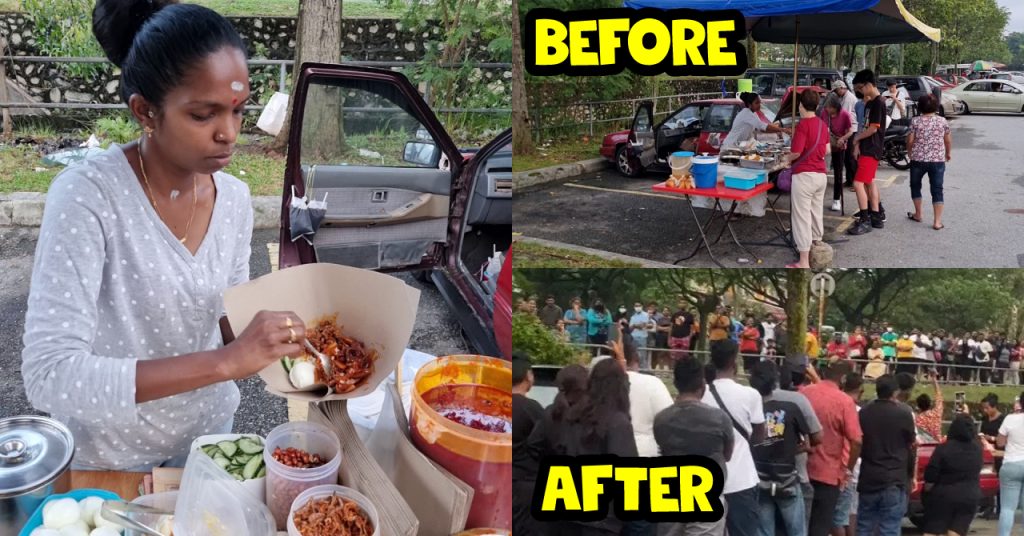 You've probably heard of Akka Nasi Lemak on social media, and for good reason. What started as a small Nasi Lemak stall in a quiet Seri Kembangan neighborhood has now expanded to serve over 500 customers, and she shows no signs of slowing down anytime soon.
Where it all started
On earlier April 2023, we discovered a humble Indian lady selling nasi lemak from a social media post. We decided to film a short video introducing this place to all social media users.
While editing the video, we realized that the stall did not have any online presence, Google Map address, or even a name.
Hence, we decided to give it the name Akka Nasi Lemak and create a Google Map address so that people could navigate to this stall after watching our video. We called it Akka Nasi Lemak because the owner referred to all her lady customers as 'Akka.'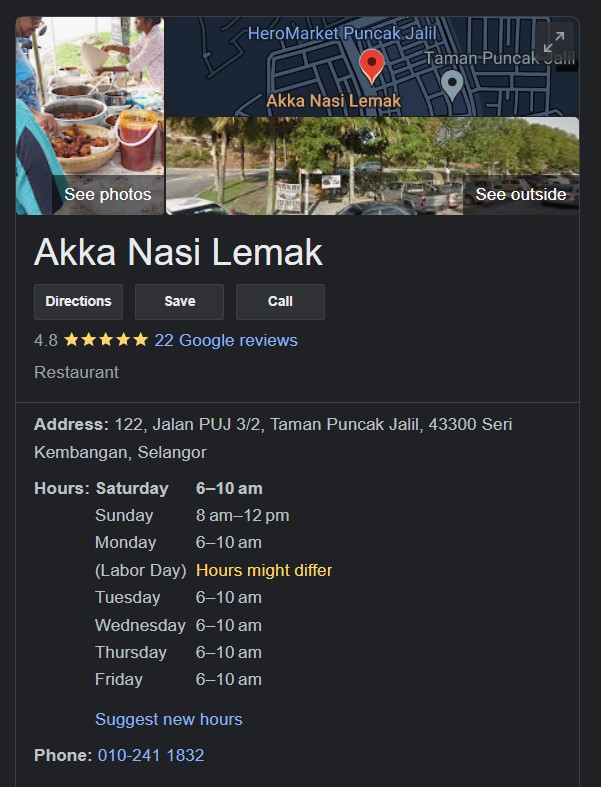 The video blew up on our Facebook, TikTok, and even our neglected Instagram account. The stall was then featured on many media platforms such as Astro, THR Raaga, and countless random TikTok users.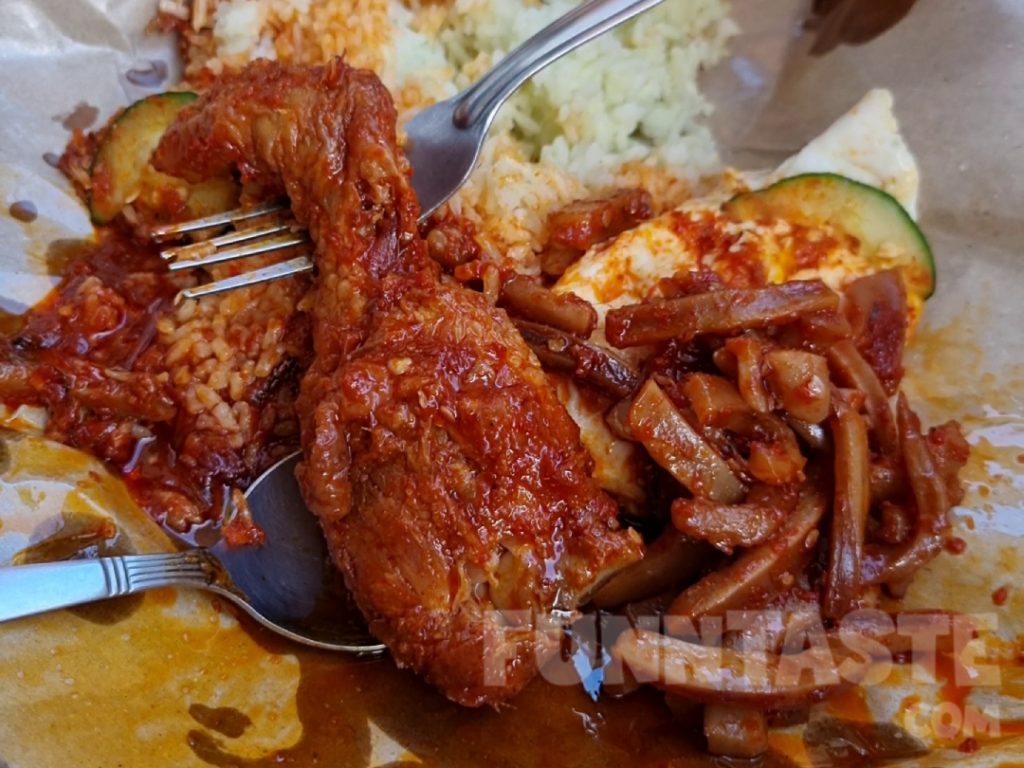 The birth of Akka Nasi Lemak
Meet Sangeetha Manimalar, the 34-year-old mother who runs Akka Nasi Lemak. Having a hotel management background, the mother of two has been selling nasi lemak for more than 10 years. However, her stall instantly become a "viral" sensation on social media in the month of April, which falls on the Ramadan month.
Her dishes are abundance, you can find Ayam Masak Merah, Ayam Rendang, Ayam Goreng Berempah, Sambal Kerang and Sambal Sotong. No pork is used or serve in her stall. Furthermore she offers two types of sambal, spicy and normal, as well as two types of rice, namely santan rice and pandan rice.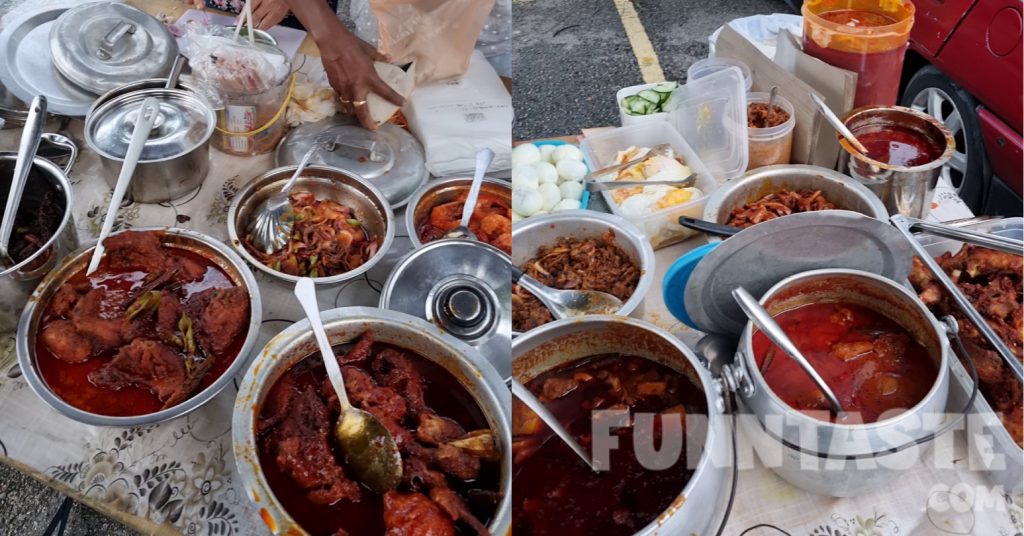 A warrior in the culinary
Nothing great ever came that easy. According to Sangeetha's interview in Astro Naavanil, she shared that her husband and children was met in an accident. The children have recovered but her husband is still on a recovering stage. But Sangeetha manages her life and the livelihood of her family with the little money earned.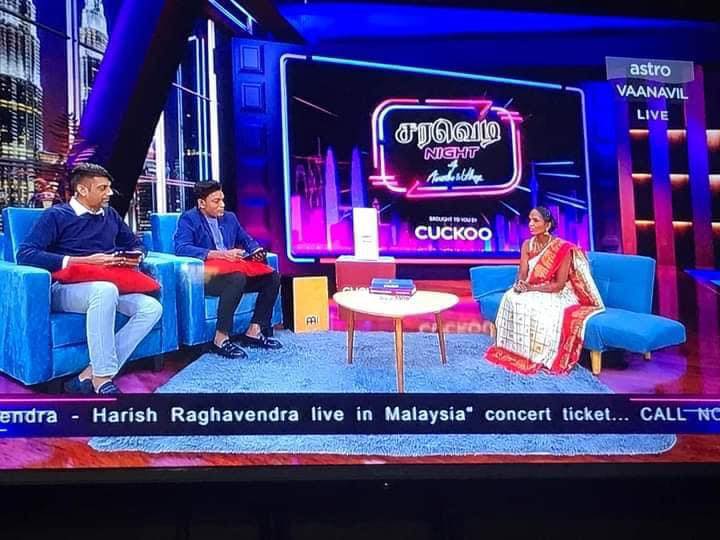 Snippet from Astro Vaanavil
When "Akka Nasi Lemak" started gaining popularity, it attracts all sort of walks, people around Selangor, KL and even Singapore, to line up starting at 12am just to get a taste of her food, almost equates to celebrity fans camp out for concert tickets.
With a sudden increase of customers, she has already enlisted some extra hands to help her. In particularly, her neighbour who's a friendly Chinese aunty is helping her as well, without asking for single salary.
Unfazed by nonsense
It's safe to assume that fame attract haters. Despite some mishaps during the stall, Akka Nasi Lemak is going strong. To ensure everyone customers who line up able to purchase her food, token will be given to everyone and every customer can buy maximum of 5 packets of nasi lemak.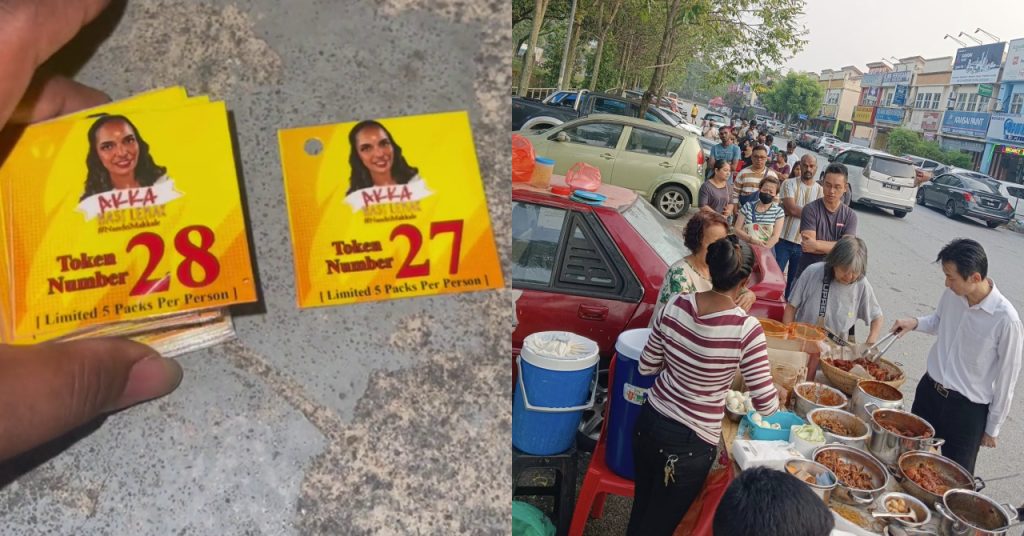 Snippet from TikTok @nasttyboii | Image Credit: alishafoong
Furthermore, Sangeetha's news has caught attention of Vice-President of Angkatan Muda Keadilan Malaysia Thiban Subbramaniam to help in registry of her business.
Safe to say, this lady of iron has got things figured out.
If you want to visit Akka Nasi Lemak, her stall is located in front of Restoran Twenty Two. Details as per below:
Address: Akka Nasi Lemak, 122, Jalan PUJ 3/2, Puncak Jalil, 43300 Seri Kembangan, Selangor
Hours: 7am till sold out
Also Check Out: This Puchong-born Home Cook Is Selling Nasi Lemak From RM34 After Migrating Near UK
–
Join our Private Facebook Group and share your passion for food and places around the Klang Valley with our community! We regularly post about hidden gems, places to explore, attractive promos and new food to try!
Click on the picture below and join our Facebook Group today.