Food & Drinks
Maru Kafe By myNEWS Launches NEW Ayam Percik Onigirazu, Coffee Cream Bun & Lots More This March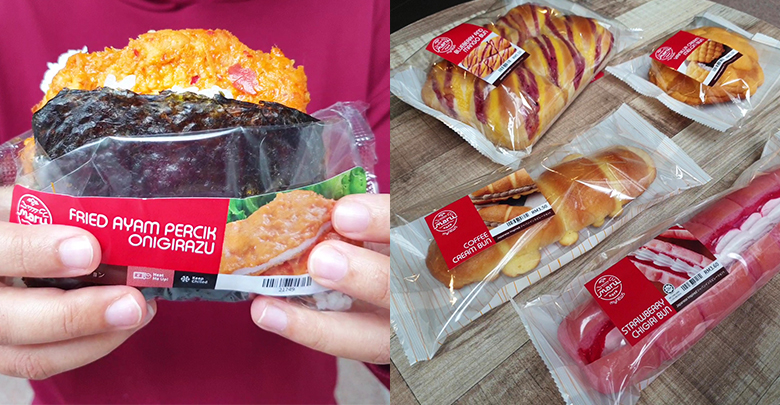 With the fast-paced work in today's society, many people have a demanding work schedule. Therefore, food tends to be eaten in a hurry. If you are one of those people who is constantly on-the-go and have very little time for meal time, check out Maru Kafe at myNEWS!
This March 2021, Maru Kafe has announced their latest product launch, think Ayam Percik Onigiri, Teriyaki Onigiri, Vanilla Cream Melon Bun,Coffee Cream Bun and their ever popular Strawberry Chigiri and lots more, perfect for those who are always busy.
Read on to find out more about myNews' new releases.
The lineup includes two types of onigirazu: Ayam Percik Onigirazu and Teriyaki Chicken Onigirazu. They are affordable and convenient – most items cost less than RM10 – and you can get them heated up pronto at myNEWS outlet.
Ayam Percik Onigirazu
Just as the name implies, the Ayam Percik Onigirazu has a ayam percik patty. But that's not all! The ayam percik patty is thick and marinated with traditional spices, which gives the snack a wonderful savory flavour!
Teriyaki Chicken Onigirazu
The flavour of the Teriyaki Chicken stays true to the original, with the tender chicken taking center stage. With a sweet and salty finish, it feels like you are having Teriyaki Chicken Rice, but in a rice ball form.
If you like sweeter baked goods Maru Kafe also launches 3 new sweet pastries to satisfy all sweet tooths.
Coffee Cream Bun
Get ready to bite into thick and rich coffee cream sandwiched in a soft bun!
Vanilla Cream Bun
With a vanilla cream center, this is a particularly sweet treat. However, the sweetness is brilliantly balanced with the savoury bun, making it a not-too-sweet snack.
Blueberry and Mango Bun (6pcs)
The six-piece range Blueberry and Mango Bun, is topped with blueberry and mango flavoured jam. They're pillow soft and sweet at the same time.
For those who are fans of Maru Kafe, you might have heard of their Chigiri bun. It was super viral at one point that almost all Maru Kafe ran out of stock.
Their popular Strawberry Chigiri, which rolled off earlier last year, is back by popular demand. This will no doubt be the next favourite breakfast bun for strawberry lovers nationwide!
Strawberry Chigiri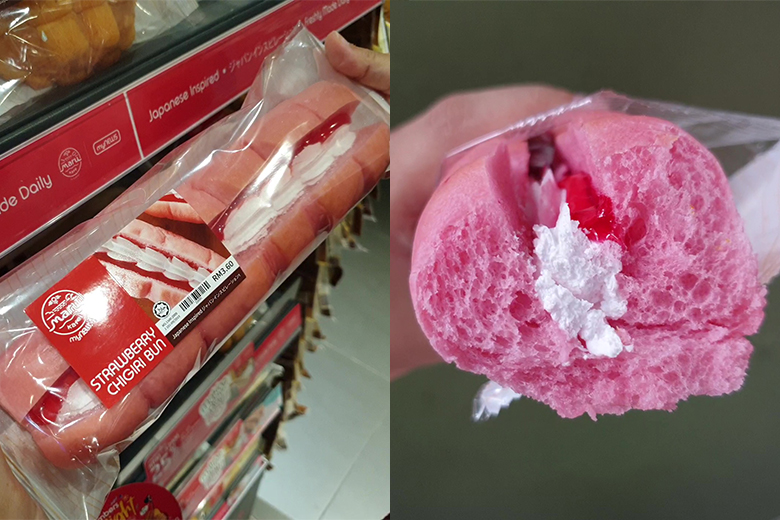 Maru Kafe sells food and snacks of all types, aside from Japanese comfort food such as Japanese sandwiches and onigiri both are excellent choices for a quick snack or light meal.
For a more filling meal, bento boxes are available in all types of varieties, which would remind you of the taste of Japan. If you feel like having Western food, Maru Kafe also sell ready-to-eat pasta.
Maru Kafe by myNEWS offers a huge range of baked goods and ready-to-eat food that are Halal, made fresh daily, with no preservatives added. As the MCO dragged on, those who still work in the office can just grab-and-go or order from Maru Kafe with GrabMart.
All these items are 20% if you are a member of myNEWS. You can download the myNEWS app on iOS and Android devices.
Make sure you try this in-store today! It'll be available from 1 March 2021 till 31 March 2021.
Websites:
Facebook: myNews Malaysia
Instagram: @myNEWSMalaysia
Official Site: mynews.com.my