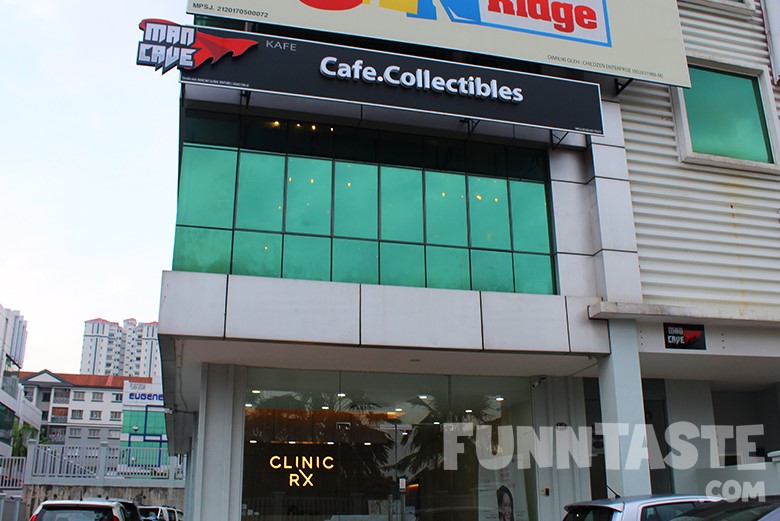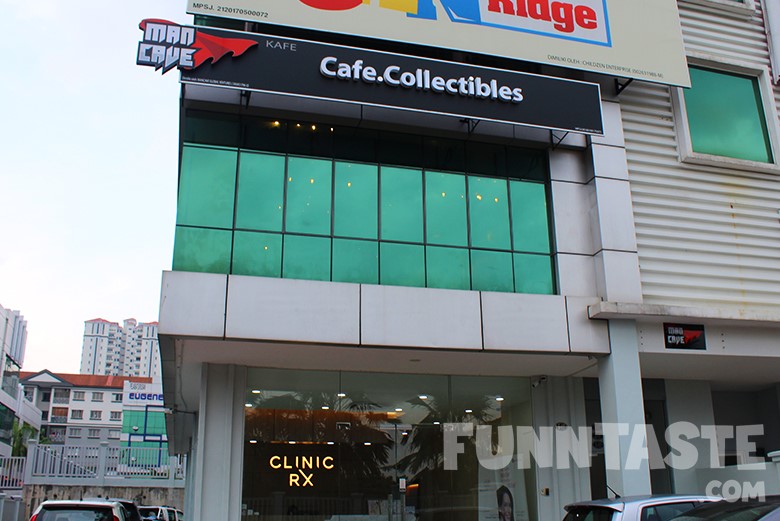 Mancave Cafe & Collectibles is a dream come true for every superhero fans. Despite its somewhat secluded location in Puchong, the newly opened cafe has attracted a good amount of diners since its opening in earlier January, and we can clearly see why.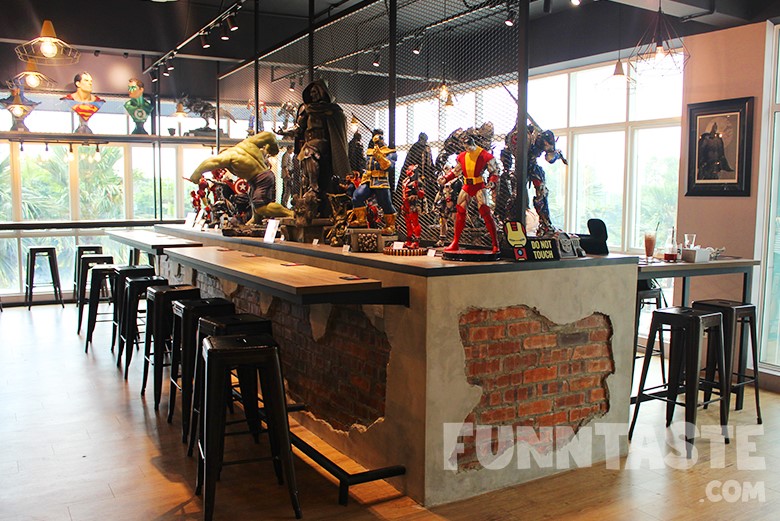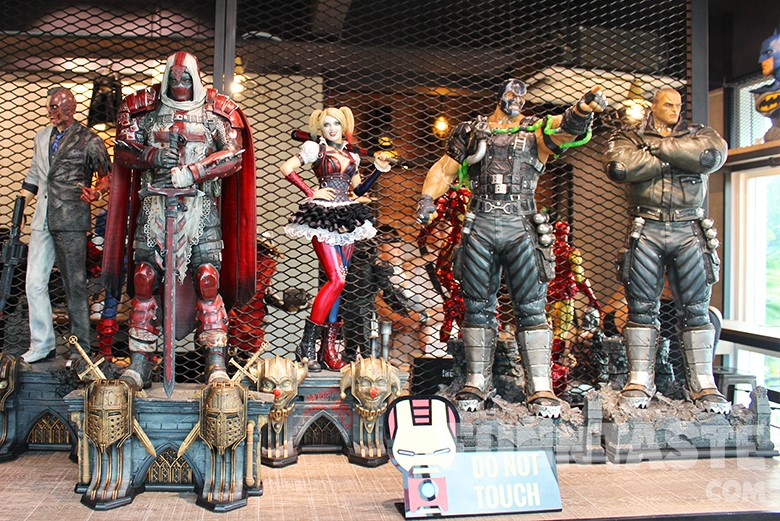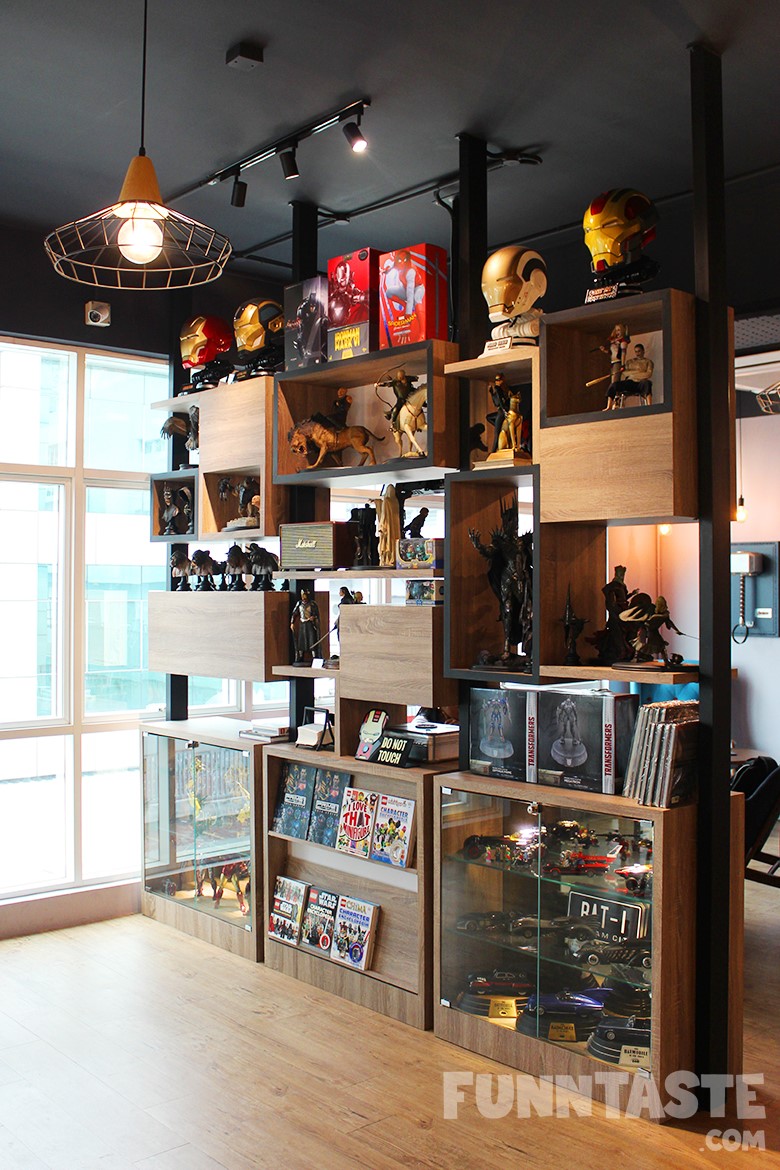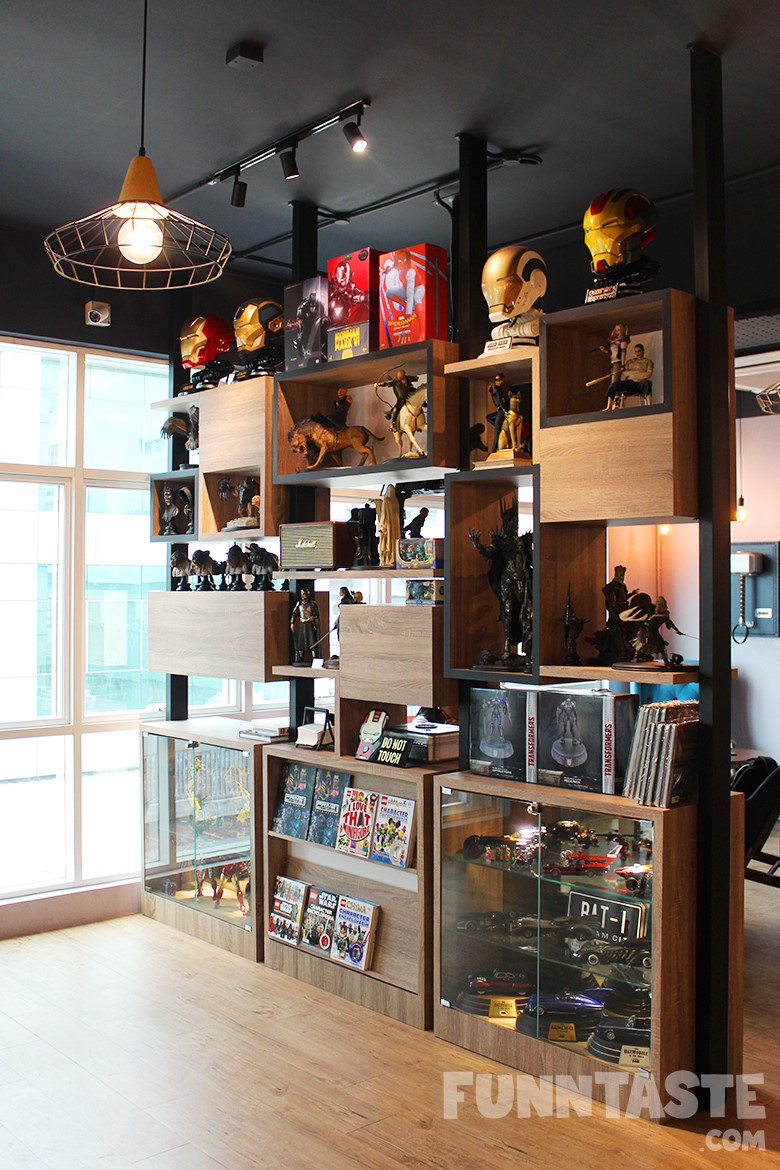 Upon entering into the cafe, the first thing that you will notice is the superhero and villains figurines such as Batman, Ironman, Captain America, Joker, Harley Quinn and more, neatly organised at every corner of this cozy and spacious cafe. It's like a mini museum for figurines and if you are a superhero fan, you are going to have a fun time taking photos of them.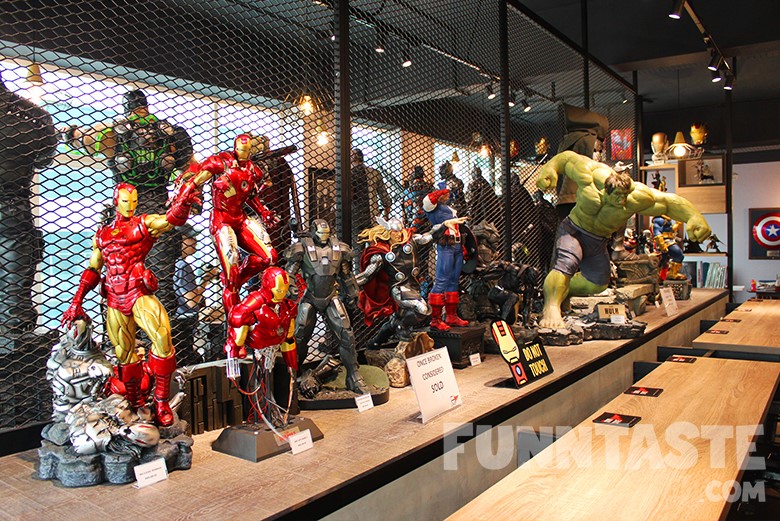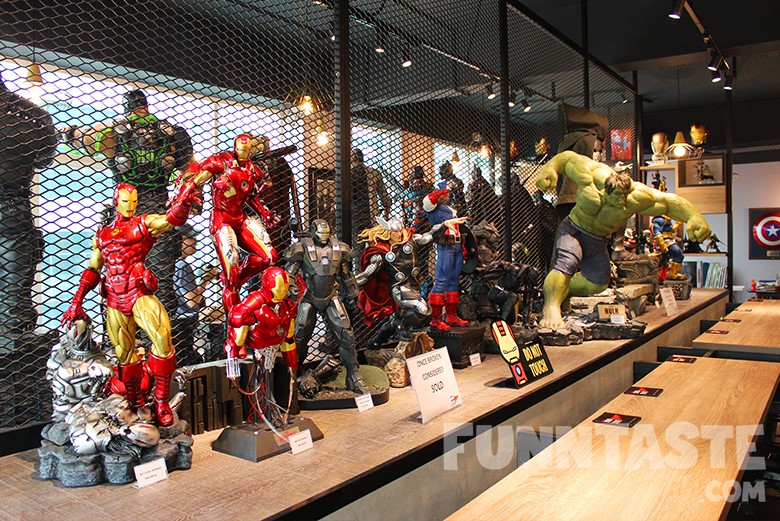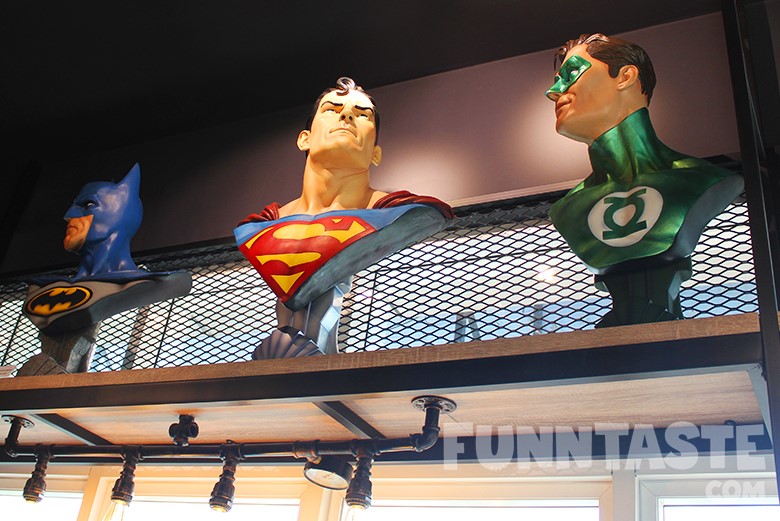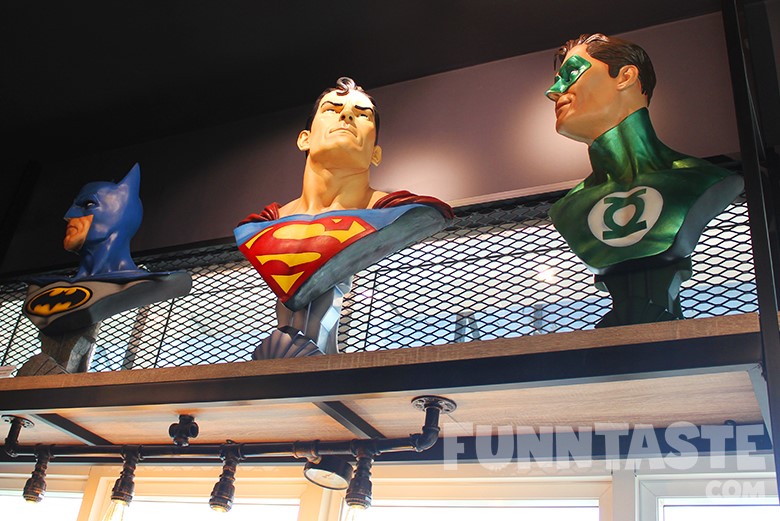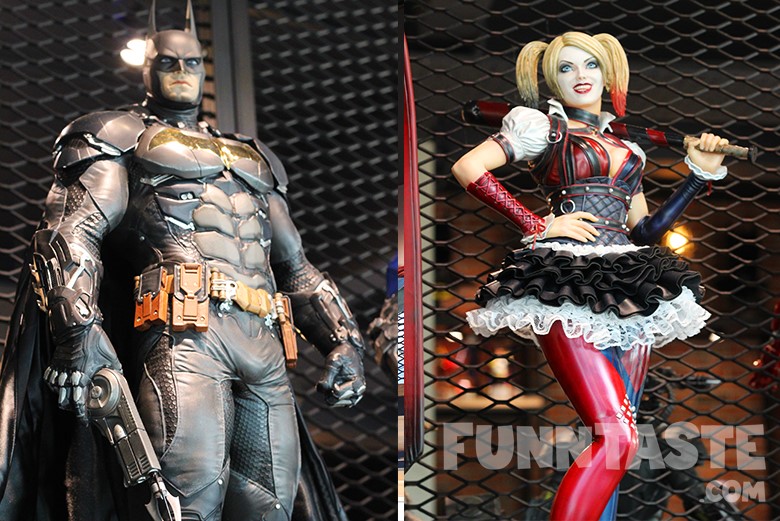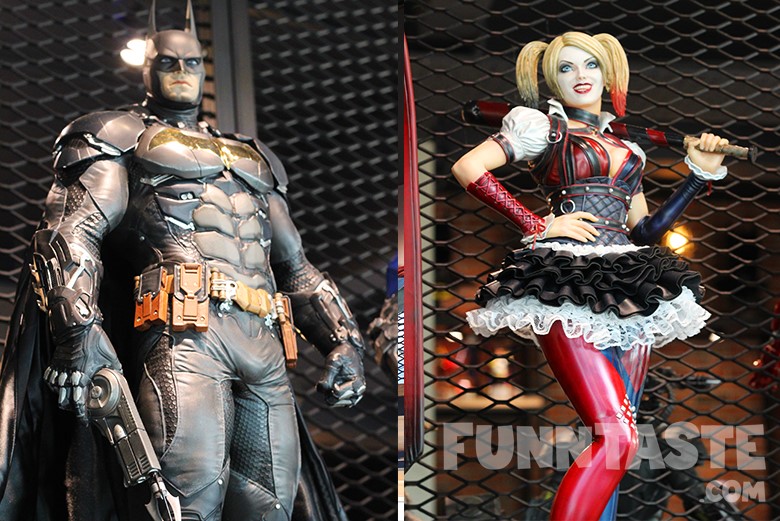 Founded by 3 superhero fans, the co-founders have been collecting figurines for more than 15 years. This explains why you could see many different superheroes from different generation. One of the co-founder Mr Lee said, the thought of only them admiring the figurines is too selfish. So they decided to open a cafe and displaying their collections, at the same time making Mancave as a cozy cafe for people to dine in and relax.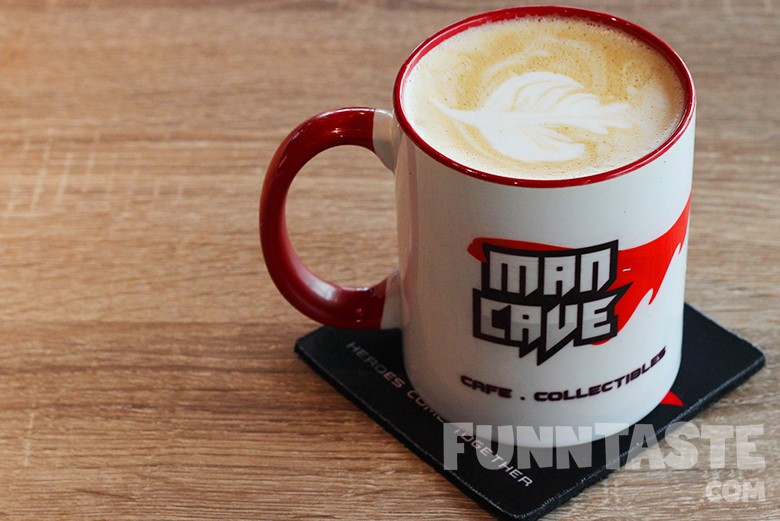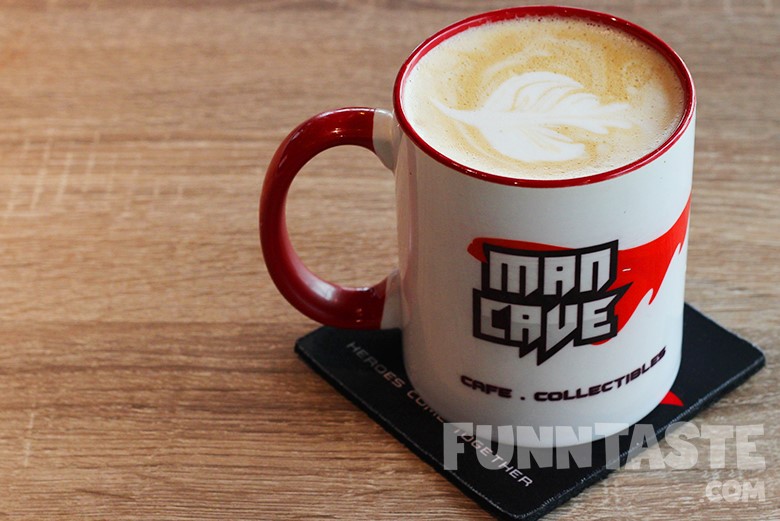 Besides coffee and tea, the juices served here is inspired by your favourite superheroes like Ironman, Deadpool, Hulk, Rogue, just to mention a few.
With Avengers and Deadpool being shown on the cinema this year, we went with Ironman (RM10.90), Deadpool (RM10.90), and Rogue (RM10.90) which recommended by the staff.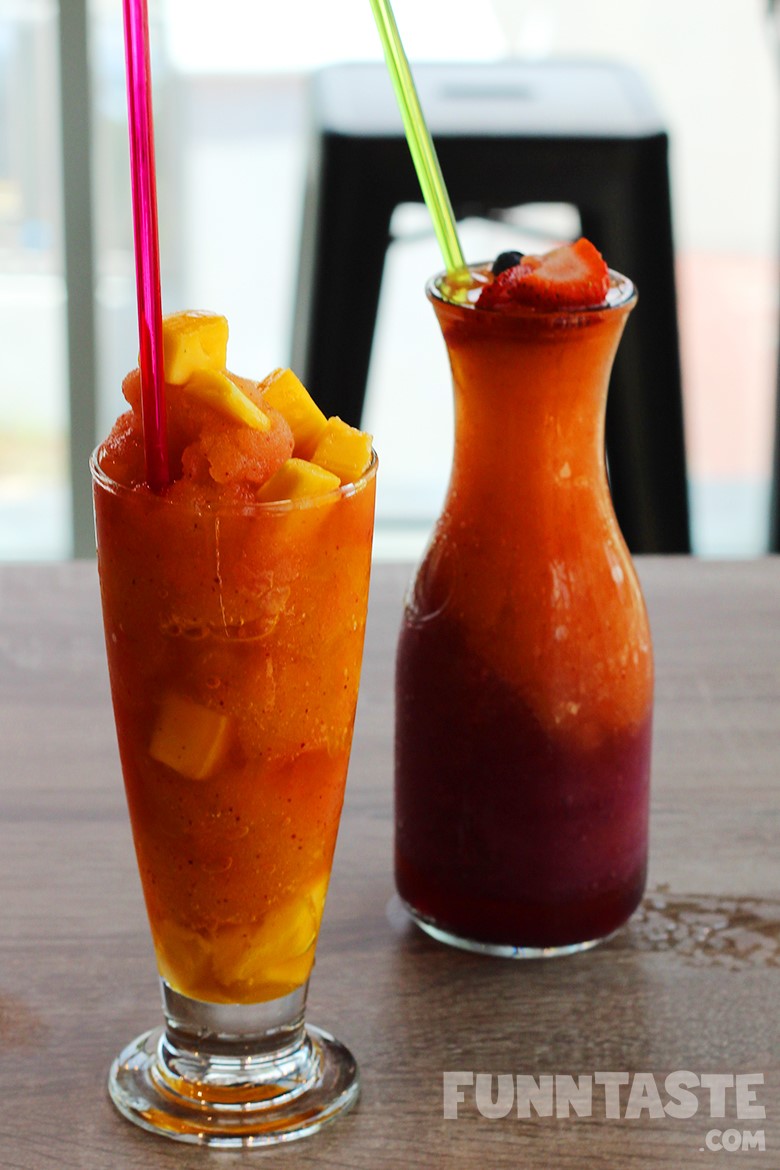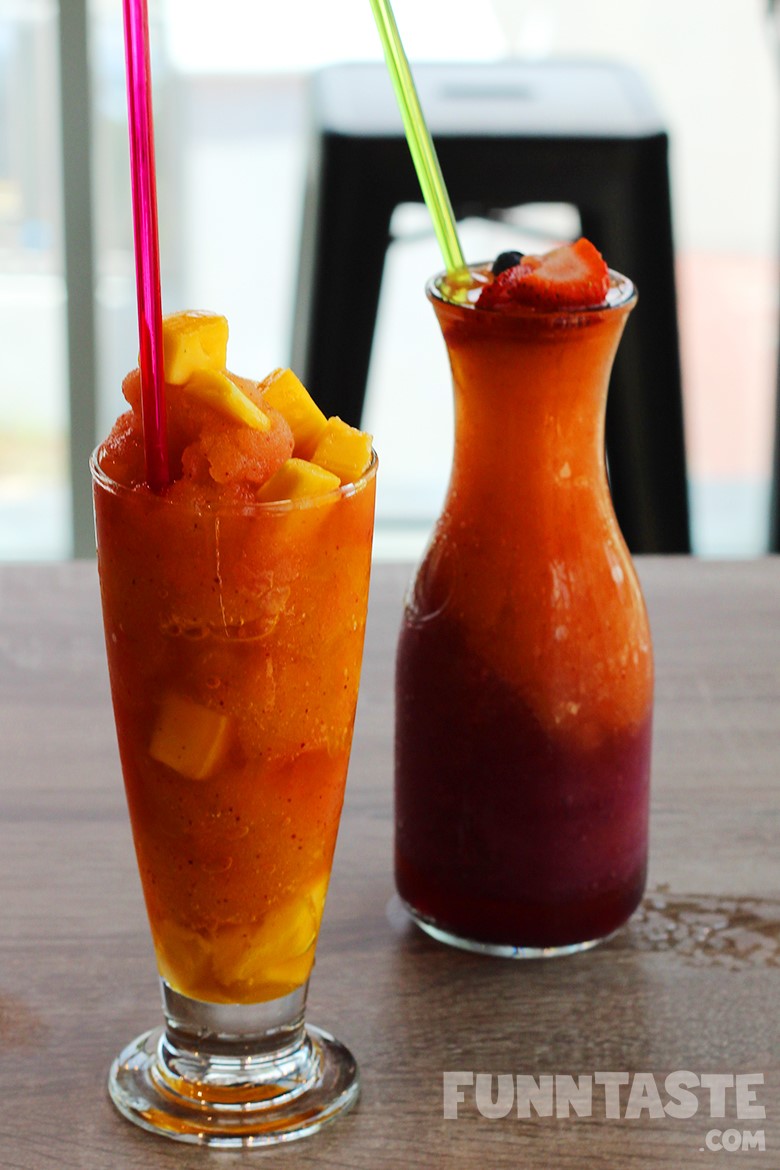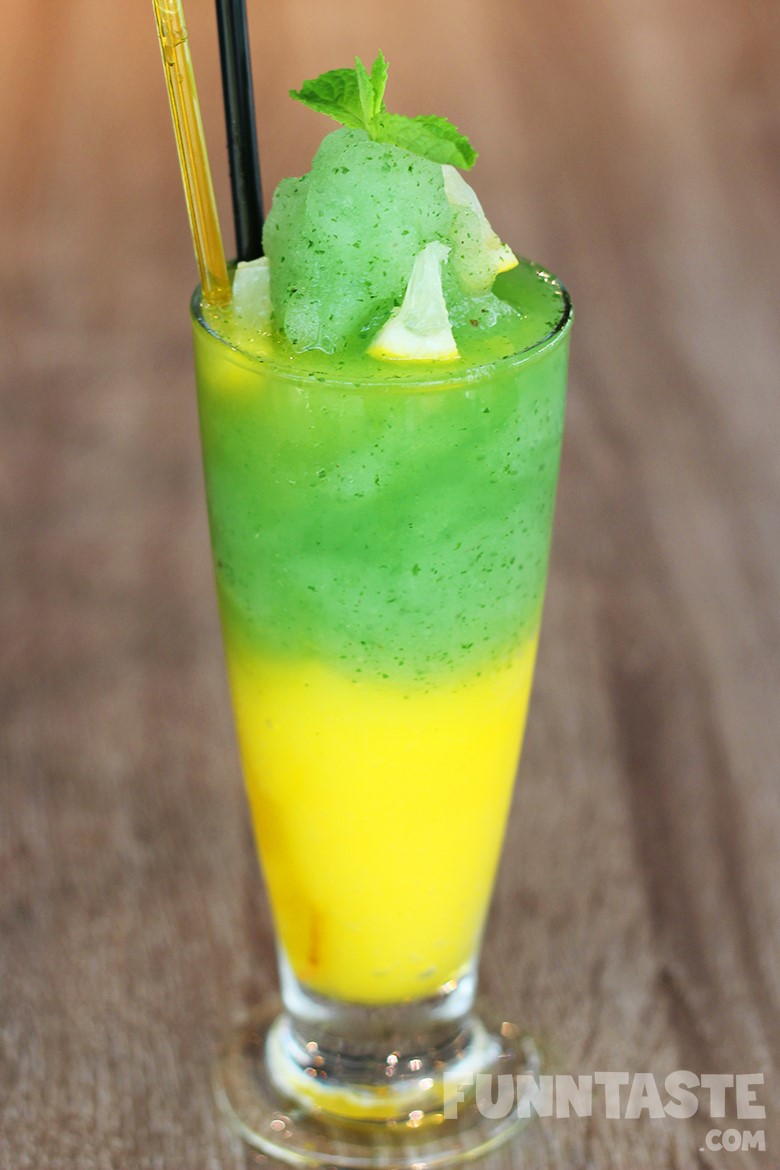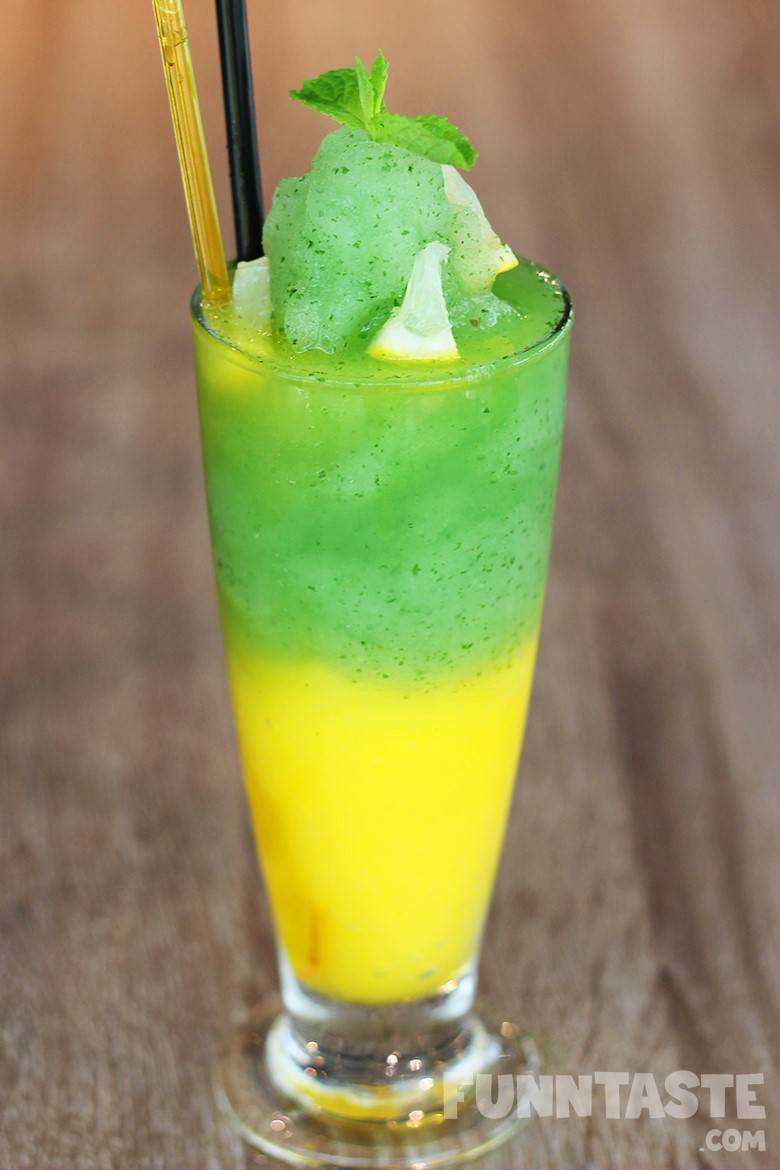 Deadpool is the sweeter option between the two drinks, with ice blended blackcurrent and strawberry syrup, while Ironman was sour-sweet and more citrusy. Rogue was sweet and minty, best to beat the heat.
Mancave serves a decent range of main courses for you to pick from. From pasta, to sandwich, and pizza.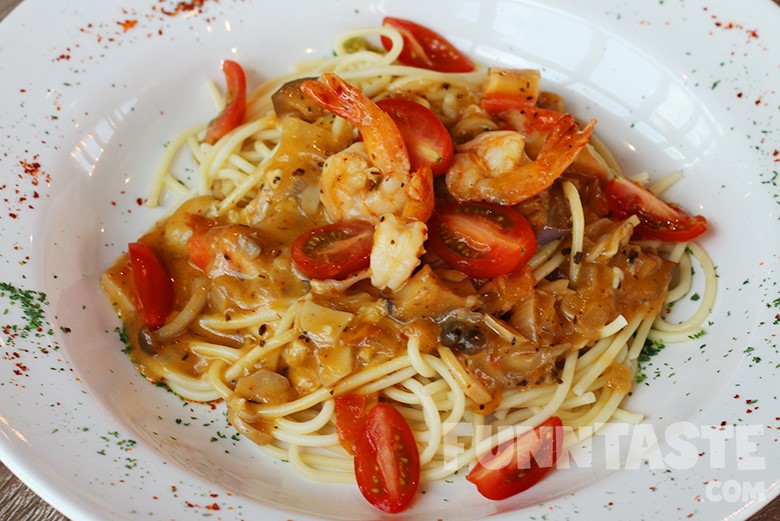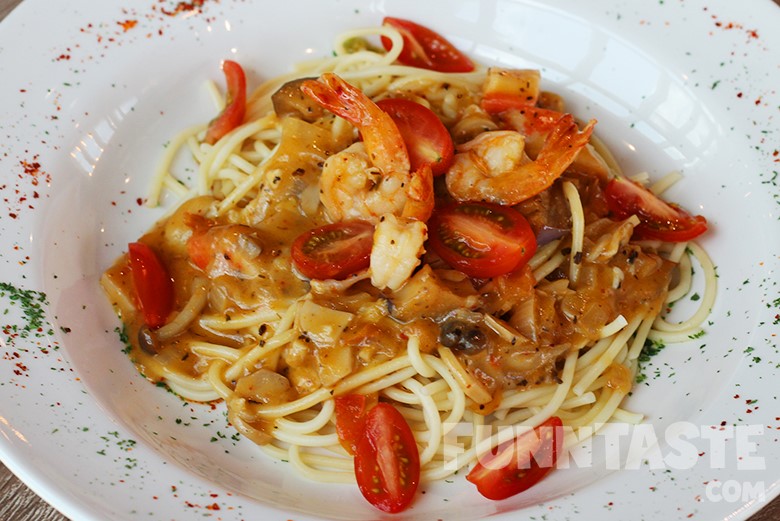 If you are looking for a more hearty portion, the Creamy Tom Yam Prawn Pasta (RM14.90) is the one for you. The spaghetti is cooked in a homemade Tom Yum sauce along with pieces of cooked prawns, mushrooms, and cherry tomatoes. Delicious but remains light and refreshing.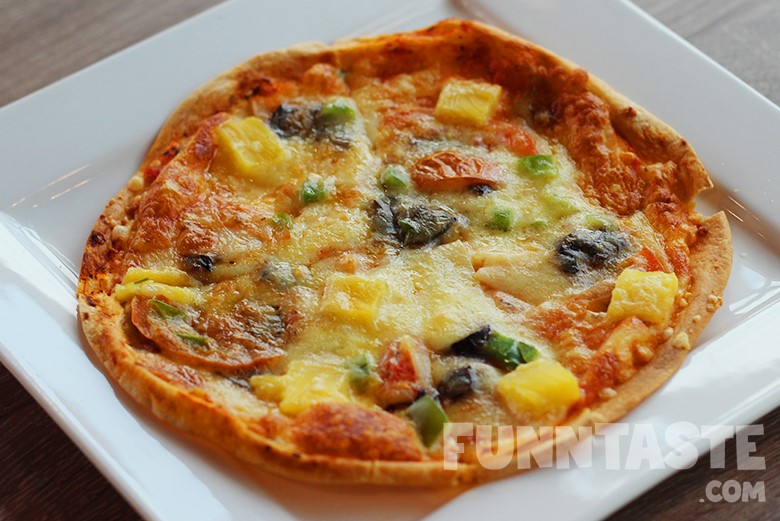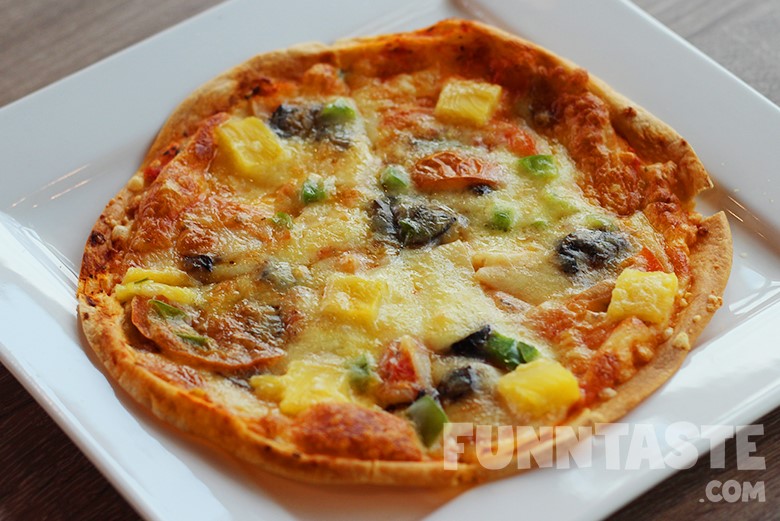 If you are coming as a pair, Hawaiian Pizza (RM13.90) is good for sharing. Topped with pineapple chunks, chicken, mozarella and cheddar cheese, the dish was great when consumed hot, and the thin crust gives that perfect crunch.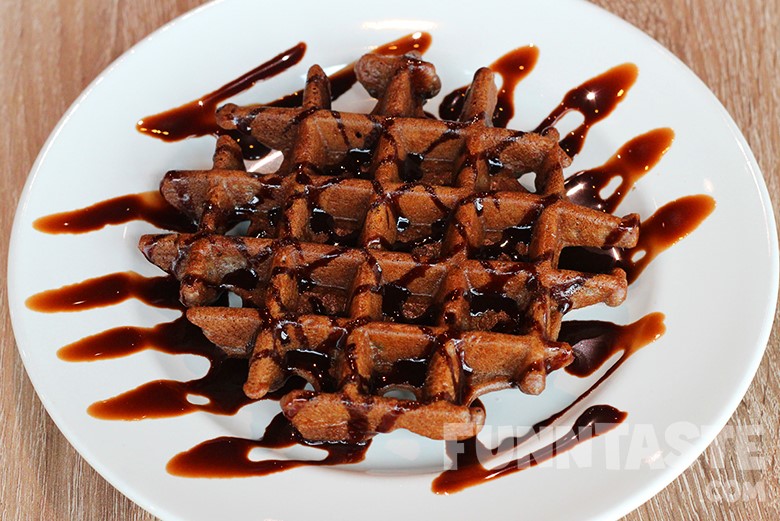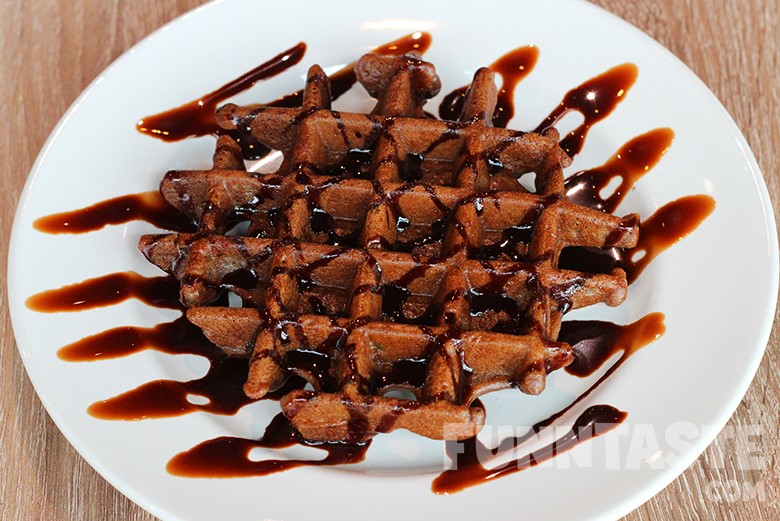 One of the highlights of Mancave Cafe is their mochi waffle. At first glance it may look just like a regular waffle, but one bite is enough to tell the difference.
They have the original waffle Square Q (RM4.90) and Square Q Mark 1 (RM5.90) with several flavours to rotate such as Chocolate, Coffee, Banana and more.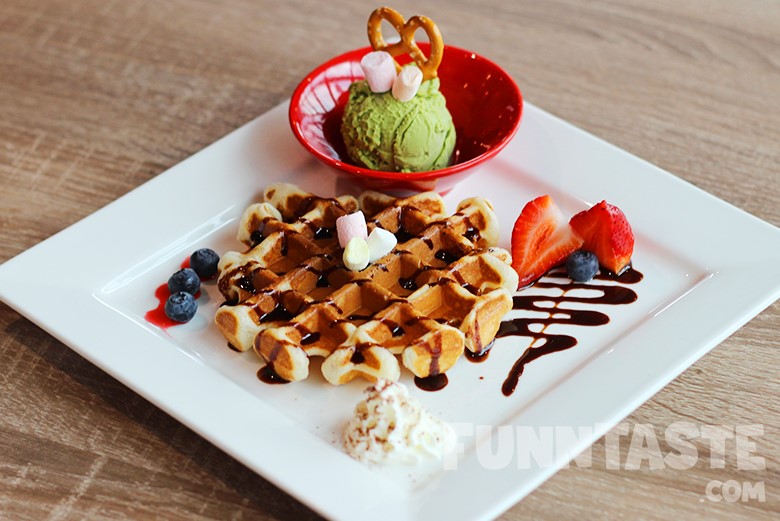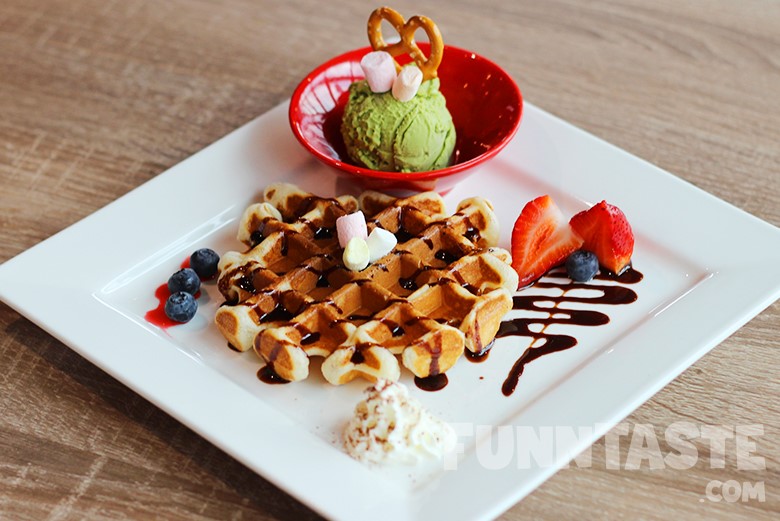 As shown above, you can also opt to consume your mochi waffle with gelato. Named Square Q Mark 2 (RM11.90) in the menu, the waffle was crispy on the outside, yet chewy on the inside. The gelato ice cream at the side was mellow, wonderfully paired with the soft waffle. The portion is suitable for one pax.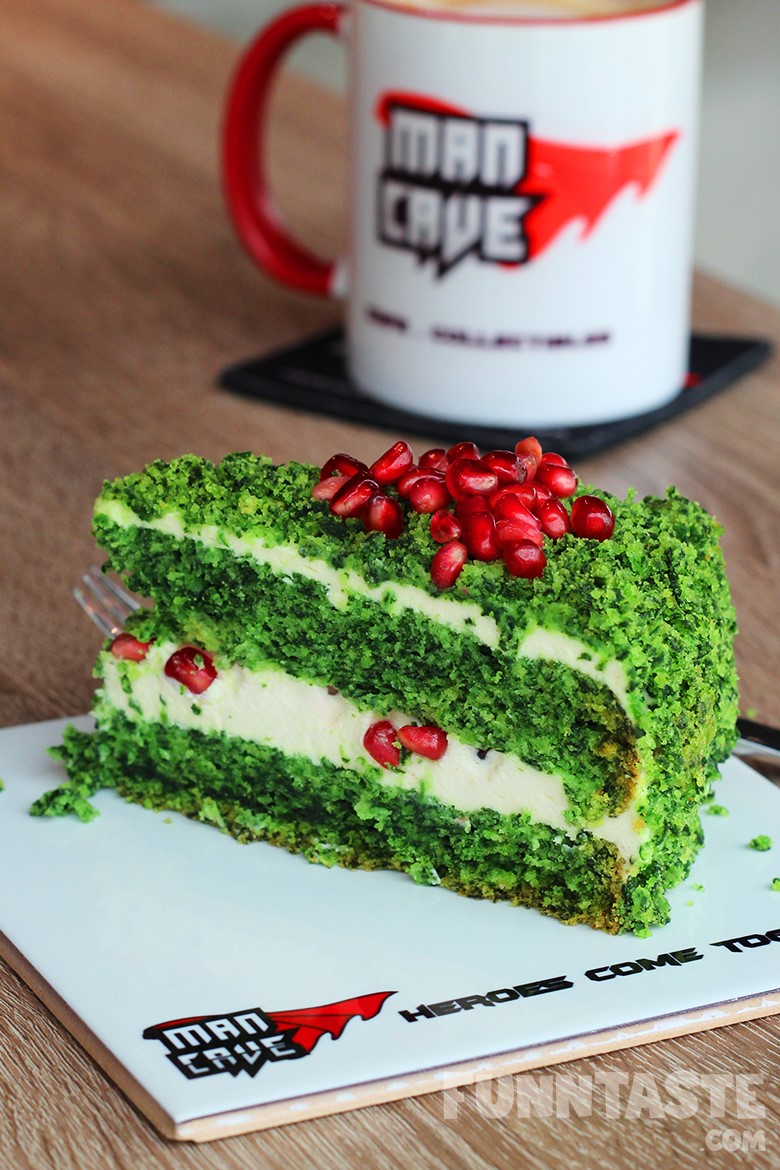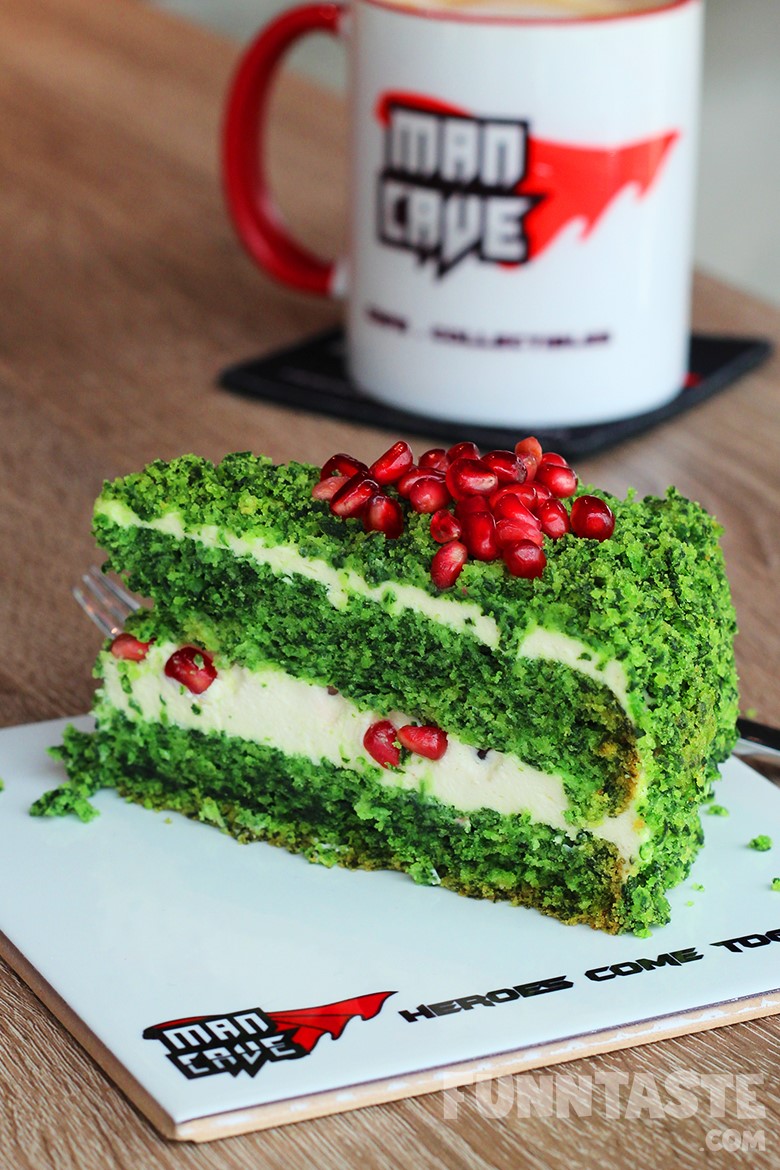 Teaming up with a Polish baker, they have crafted a cake menu, from unique flavours like spinach semolina cakes, carrot cakes, depending on the availability of ingredients.
Verdict
Without a doubt, the star attraction of Mancave Cafe is the figurines.They are not for sold, but if you are highly interested to purchase them, you can talk to the staff over the counter or contact one of the co-founder.
Overall it was quite an interesting dining experience in Mancave Cafe. If you are into superhero figurines, you should come to Mancave Cafe at least once. It is a good place to chill with friends and family, have a light snack and drinks.
More Info
Mancave Cafe & Collectibles
17, 1, Jalan Puteri 7/13A,
Bandar Puteri, 47100 Puchong,
Selangor
Phone Number: +603 8052 6823
Operating Hours: Monday – Saturday, 12.00PM – 12.00AM, Sunday 12.00PM – 10.00PM