Things To Do
RM1 Inside Scoop Ice Cream, Win iPhone 11 At "Love Your Spine" Event This Oct 4-13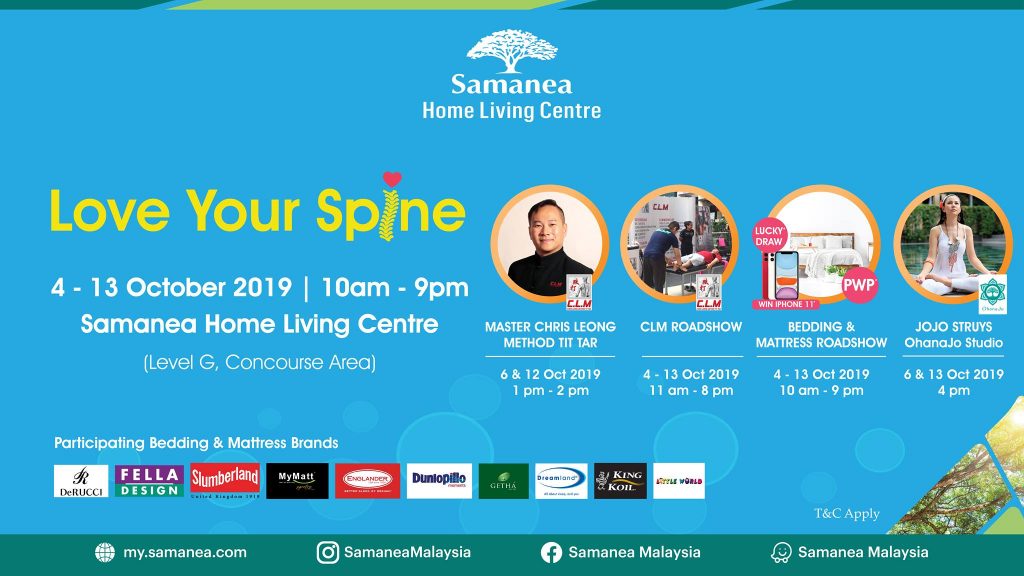 In conjunction with World Spine Day, Samanea Home Living will be having a "Love Your Spine" bedding and mattress roadshow for 10 days straight, starting from October 4 to 13, 2019.
Looking for new bedding and mattress items? The home living company is having a big sale, where you can find savings and discounts for bedding and mattress items.
Among the range of brands consumers can expect to view, touch and experience include DeRUCCI, Fella Design, Slumberland, Englander, MyMatt, Dunlopillo, Getha, Little World, King Koil, and Dreamland.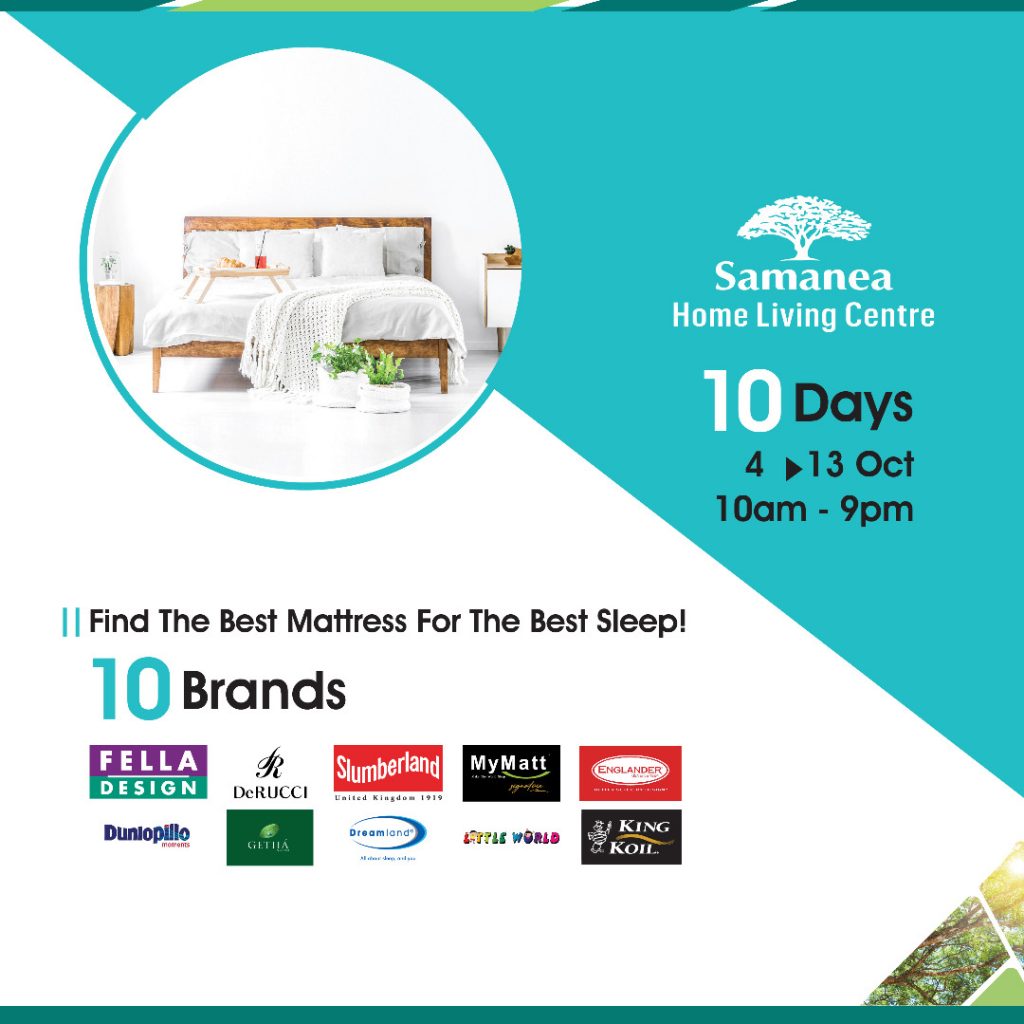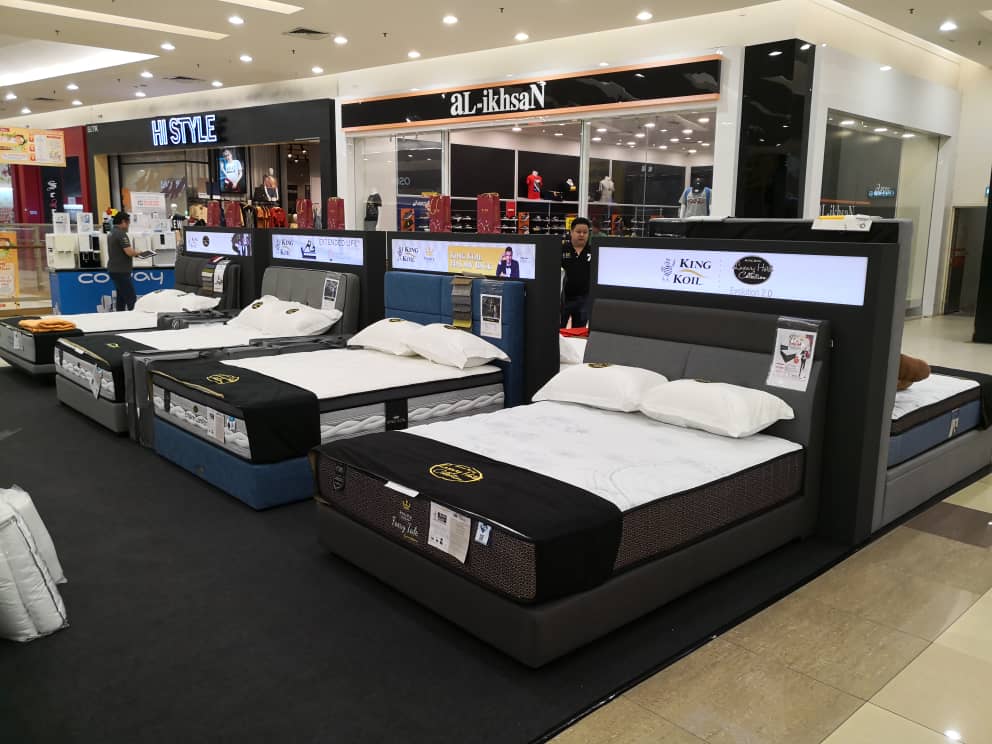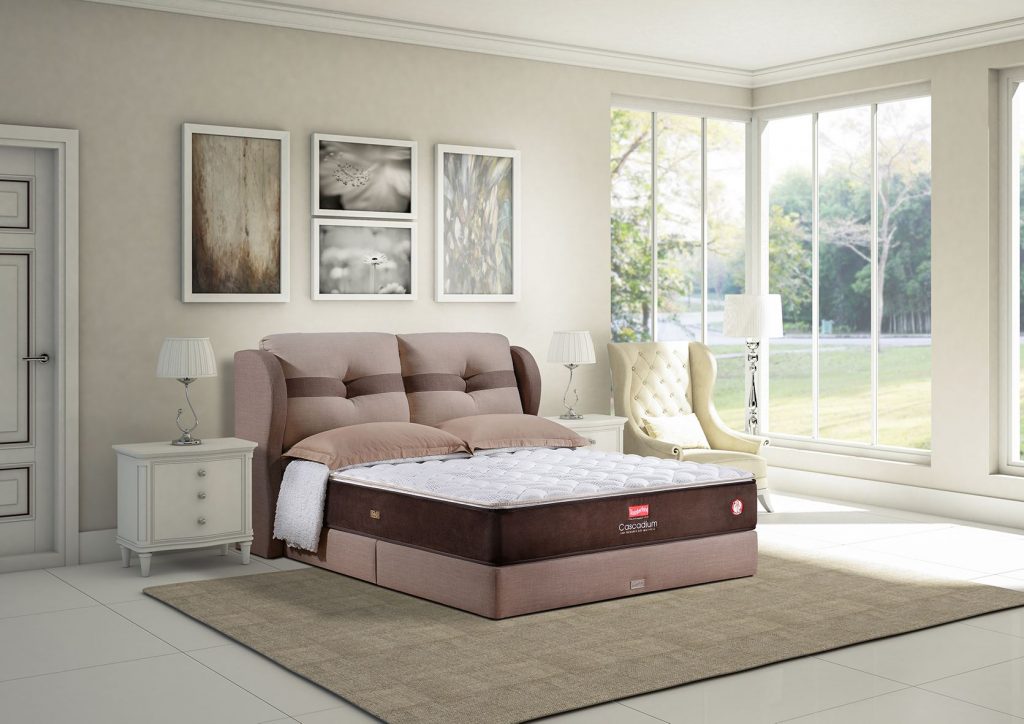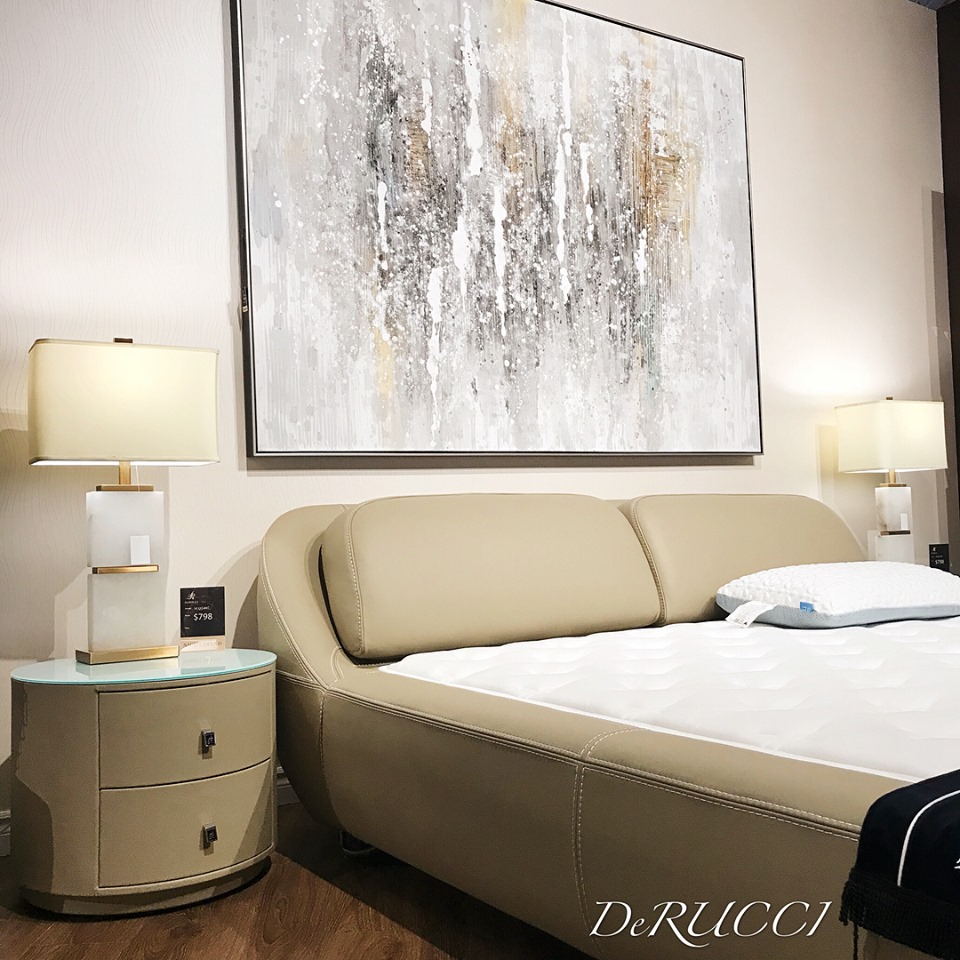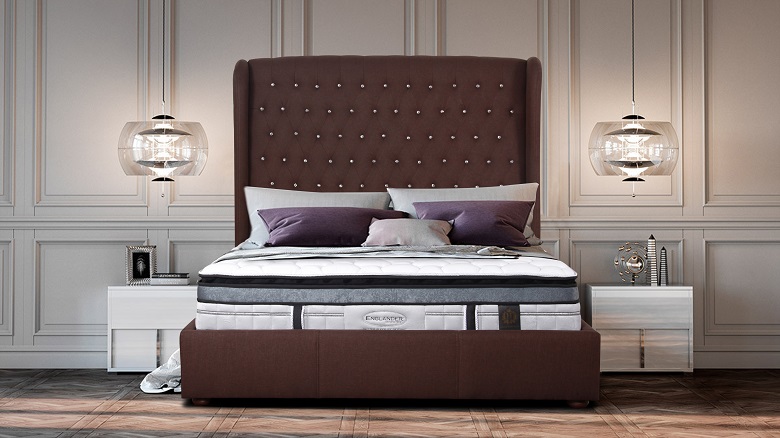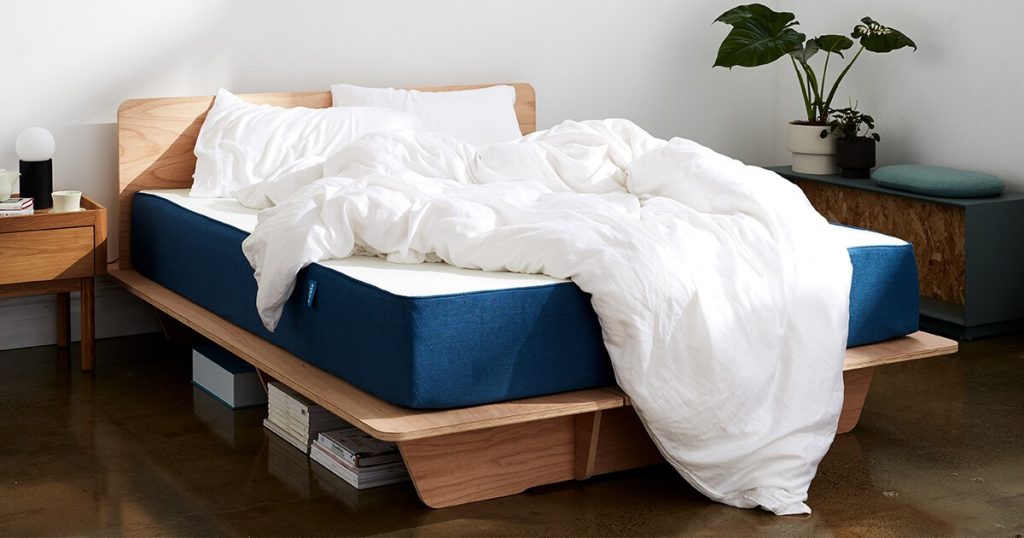 The beds and mattresses items are on sale at a fraction of the original cost, so don't miss this sale if you're around the neighbourhood!
But that's not all!
Here are the 6 great highlights that you can expect from the sale.
1. Shop and win lucky draw of prizes such as iPhone 11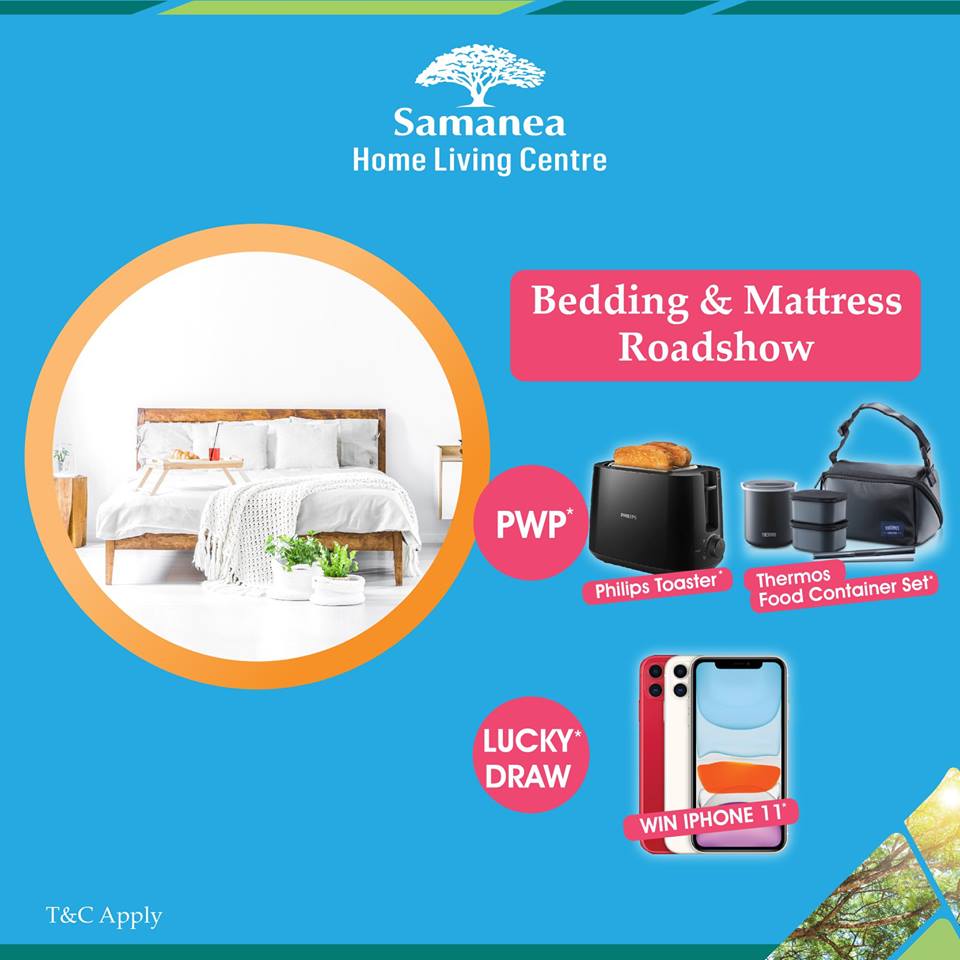 Purchase and stand a chance to win an iPhone 11 (3 units out for grab).
2. Purchase with purchase deal
Get Philips Toaster (RM40, original price RM108) and Thermos Food Container Set (RM50, original price RM150) when you spend above RM1500.*
*While stock lasts
3. Get Inside Scoop ice cream with RM1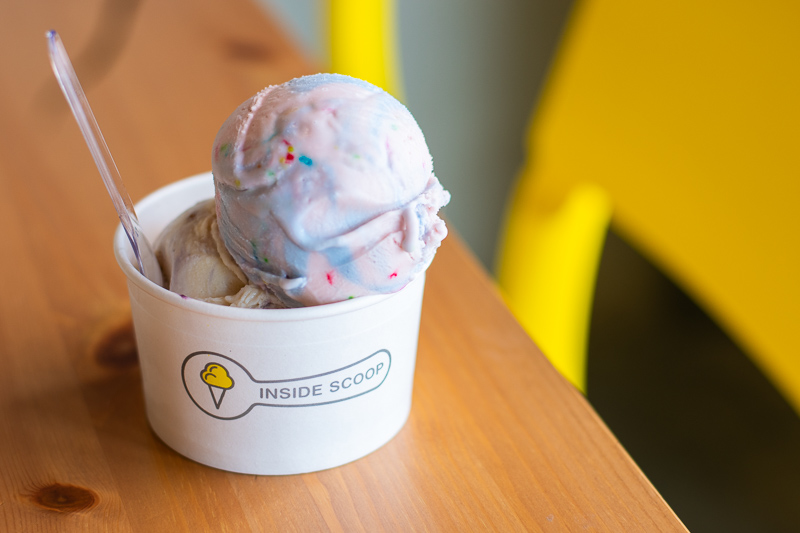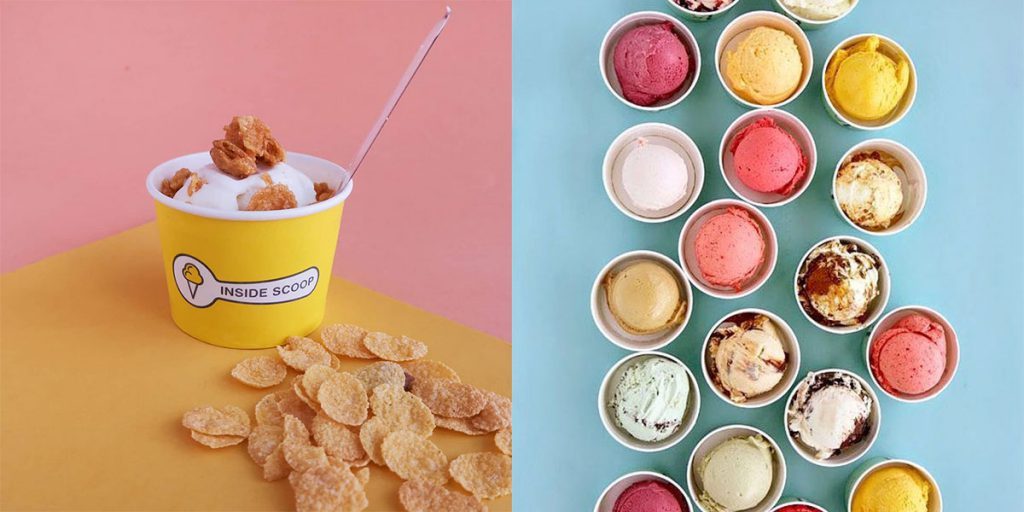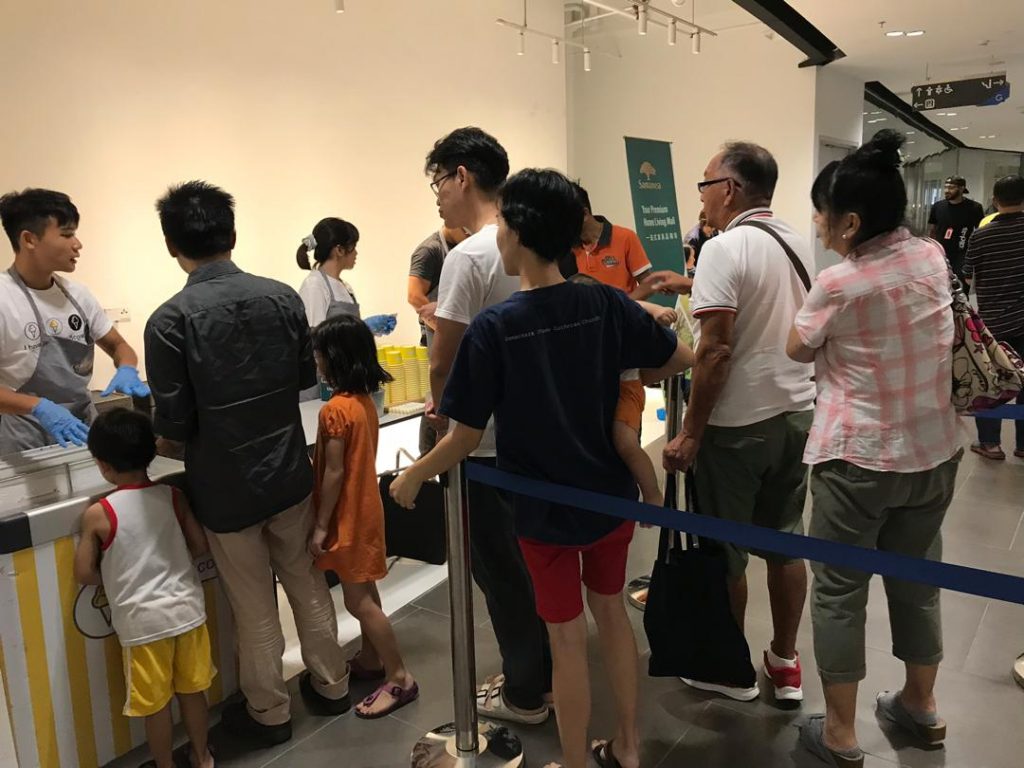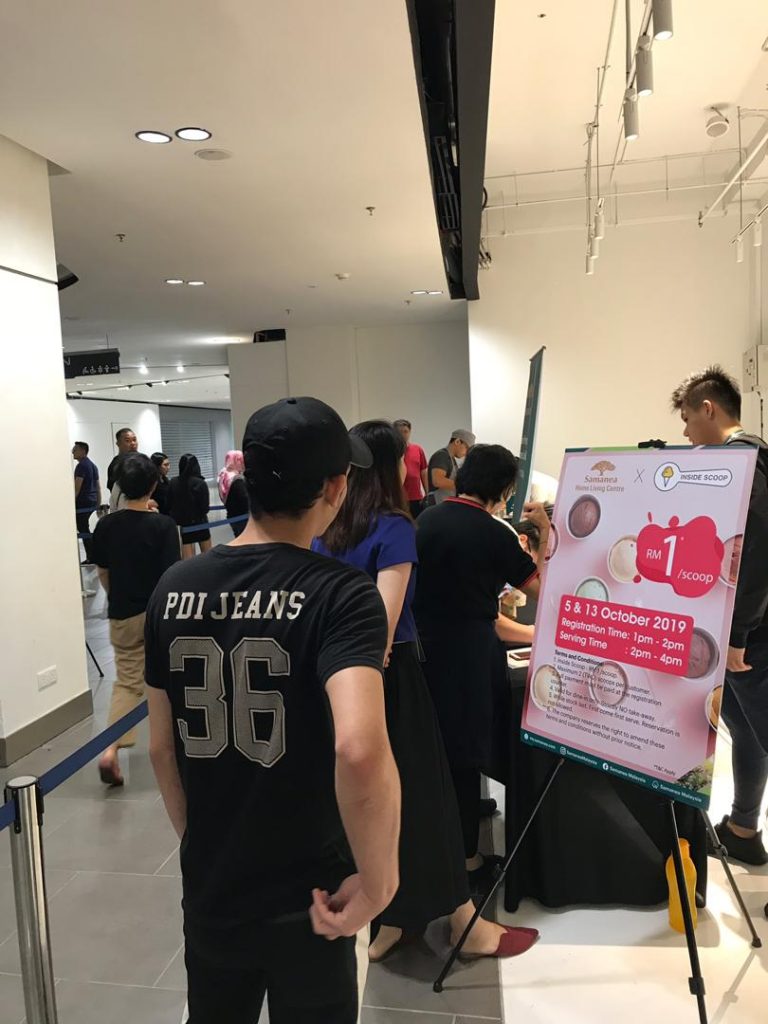 If you would like to enjoy Inside Scoop at a lower price, this is the event to go to! Samanea is treating its guest Inside Scoop ice cream at RM1 only! Don't miss it if you're a fan of Inside Scoop ice cream.
PS: This RM1 inside scoop ice cream deal is exclusively available at Samanea Love Your Spine 10 Day Bedding & Mattress Roadshow.
Date: 5th and 13th October
Serving Time: 2pm – 4pm
Registration Time: 1pm – 2pm
4. Special appearance by notable traditional Chinese "Tit Tar" master Chris Leong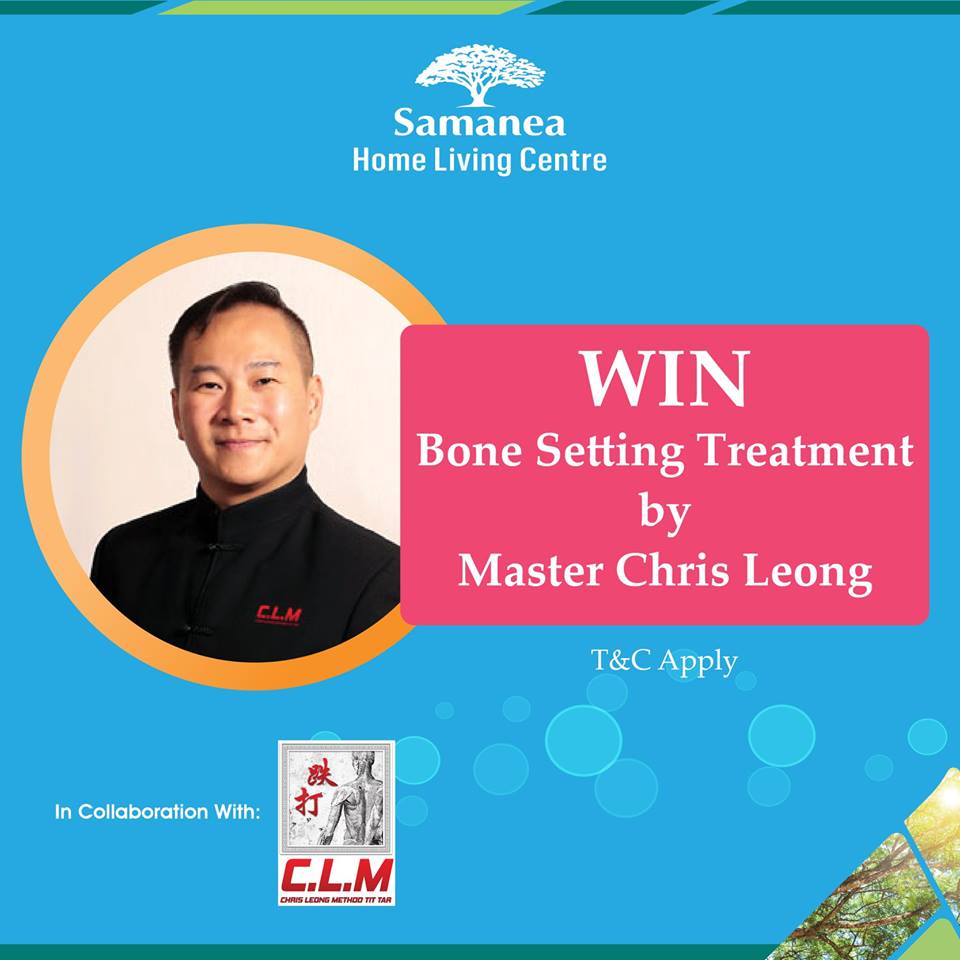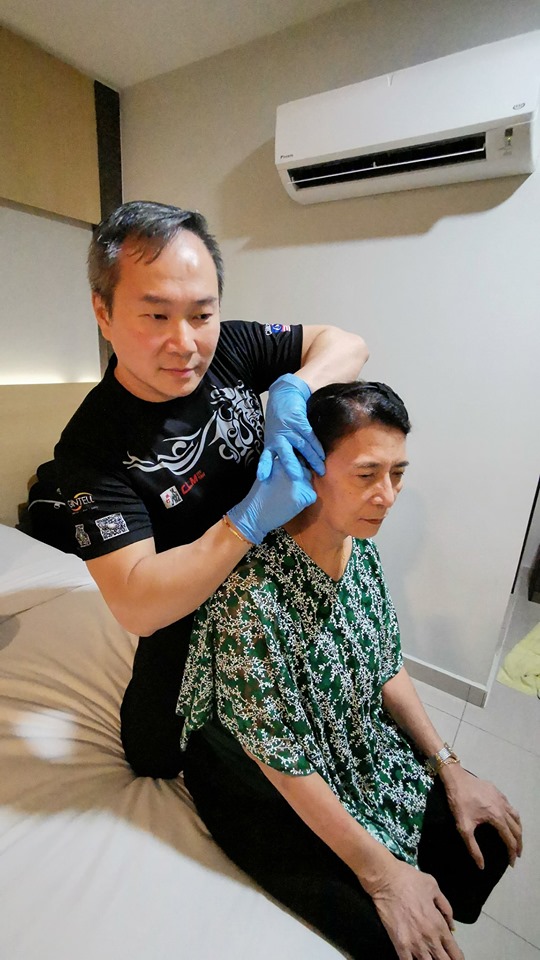 "Tit Tar" is the practice of "bone-setting" utilising a traditional Chinese form of chiropractic. Master Chris Leong will be giving a short talk on the importance of proper spinal care.
Date: 6th and 12th October
Time: 1pm – 2pm
Samanea is also having a giveaway of one free bone setting each week.
Stand a chance to join Master Chris Leong on stage on on 6th or 12th Oct (within 1-2pm) to receive an instant bone setting therapy by the Master himself.
How to win? Just "Like.Comment.Share" as hyperlinked below.
facebook.com/samaneamalaysia/posts/886306385078800
5. Get your bone set by CLM Damansara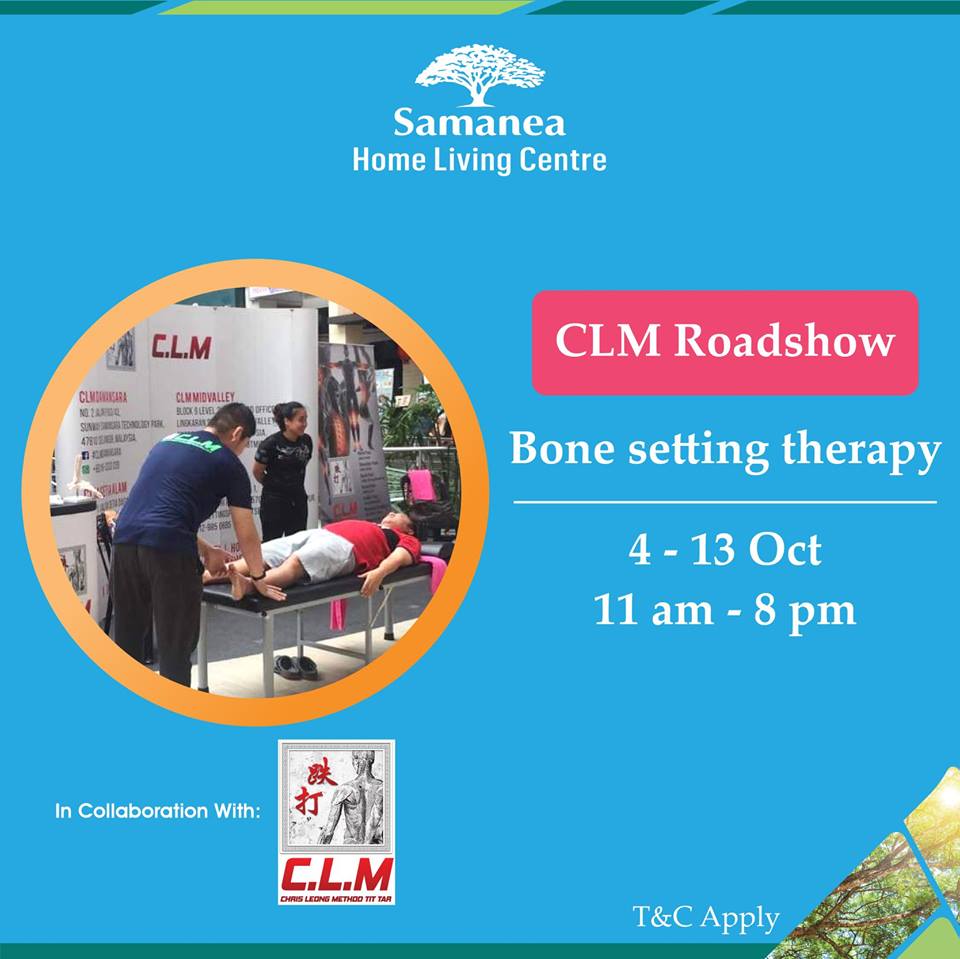 CLM Damansara, which is the "Tit Tar" centre by Chris Leong will be having a special promo on bone setting therapy at RM50 per pax.
Date: 4th and 13th October
Time: 11am – 8pm
6. Jojo Struys from OhanaJo Studio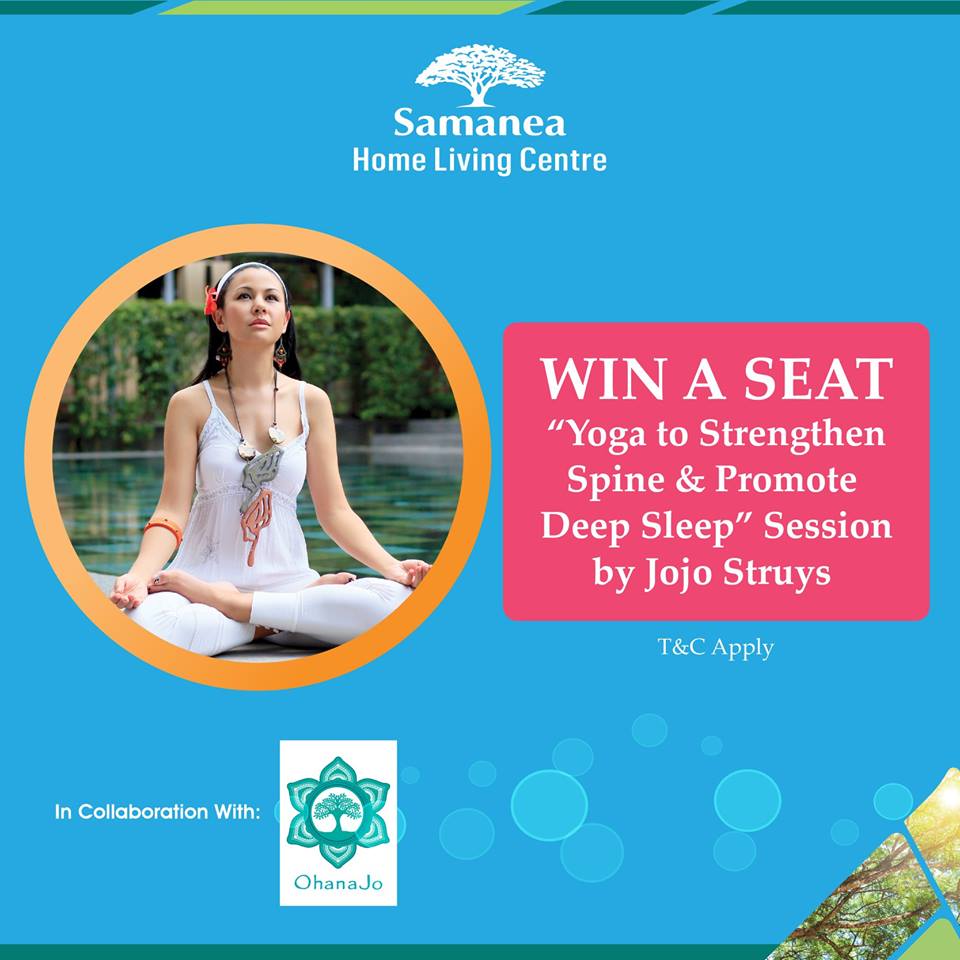 Win a seat to Jojo's "Yoga in a Mall – Yoga to strengthen spine and promote deep sleep" session. Free goodie bag will be given, which comes with a set of "Letting Go with Jojo Struys CD + Signature Ohanajo Class".
Date: 6th and 13th October
Time: 4pm (75 minutes)
Planning to go? Tag someone who needs to upgrade their room with new bed and mattress.
If you'd get more information of event, simply visit their Facebook event page as hyperlinked below.
facebook.com/samaneamalaysia/posts/886306385078800
Love Your Spine Bedding and Mattress Event
Time: 10am – 9pm
Date: 4 – 13 October 2019 (10 days)
Venue: Concourse Area, Samanea Home Living Centre
Waze to Samanea Home Living Centre: http://bit.ly/2oqKC5u