Food & Drinks
Lobster Nasi Lemak @ Just Seafood, Sunway Giza Mall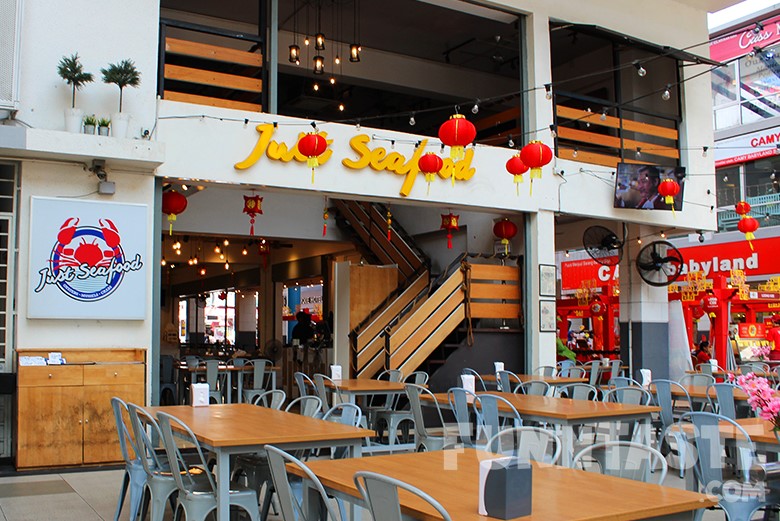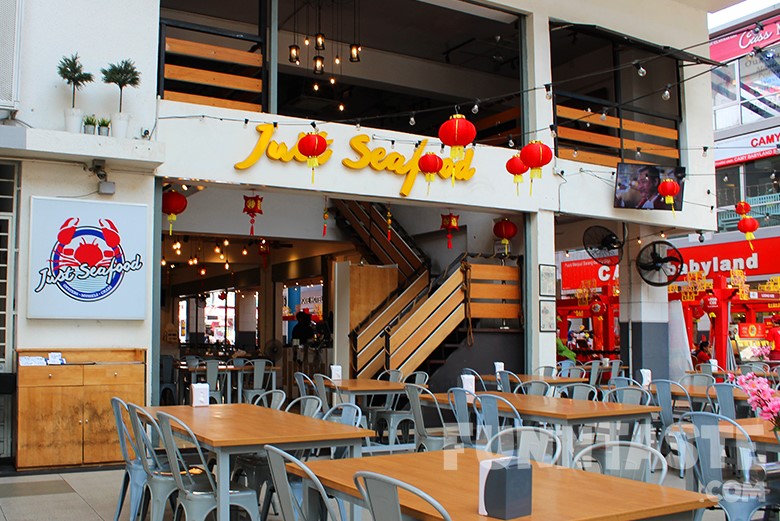 Since the trend started late last year, we've always wanted to try the Lobster Nasi Lemak. We finally had the opportunity to try it at Just Seafood at Sunway Giza, Kota Damansara. Judging by the restaurant's 4.5 Star rating on Facebook, we knew this is not going to be just another gimmick dish.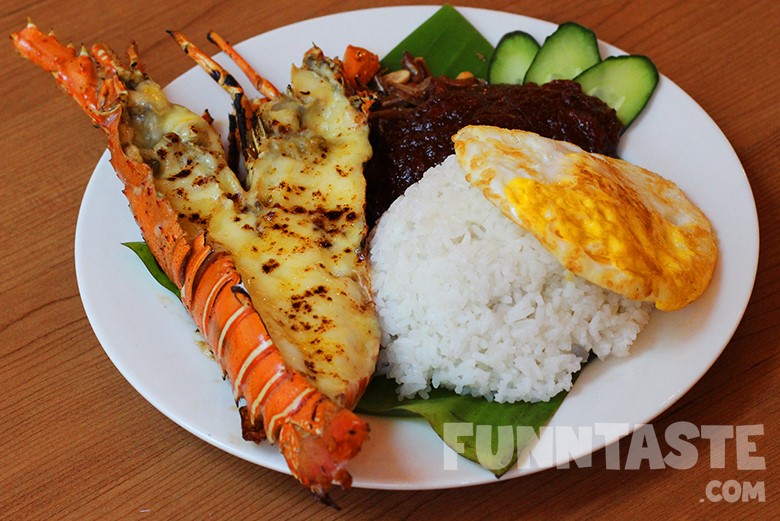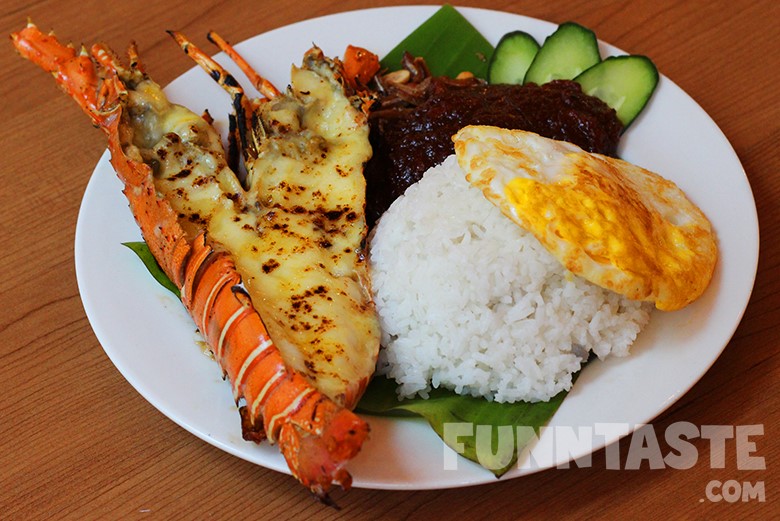 Lobster Nasi Lemak (RM59++) (400G) is the promotional flagship lunch dish at Just Seafood. The moment the dish arrives, you know you are in for something special.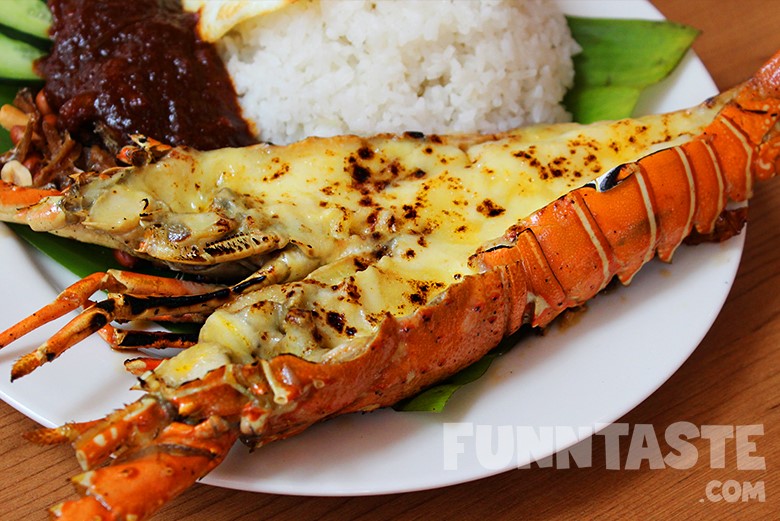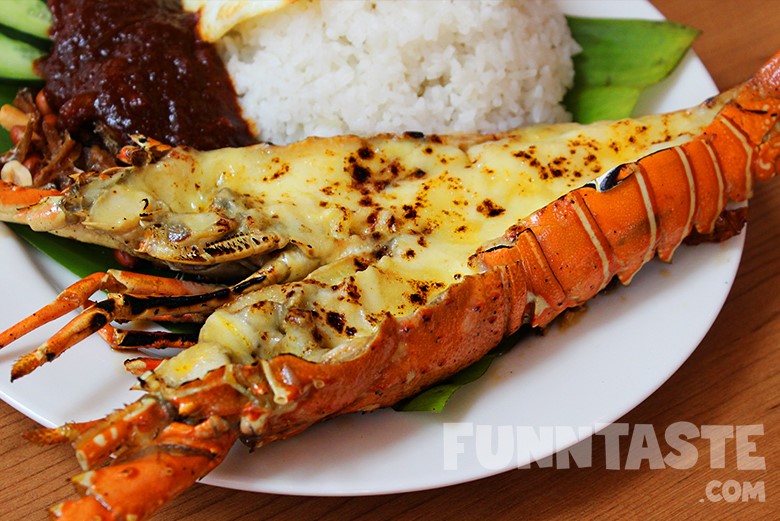 We loved the addition of cheese on the lobster as it complemented the savouriness of the spicy sambal and nasi lemak rice. The lobster's meat was fresh and succulent and the portion makes it good value for money. Our only qualm was the fried egg as it was quite ordinary and simply did not pair well with the dish. Perhaps a boiled egg would be much better. Nonetheless the star of the dish was still the lobster.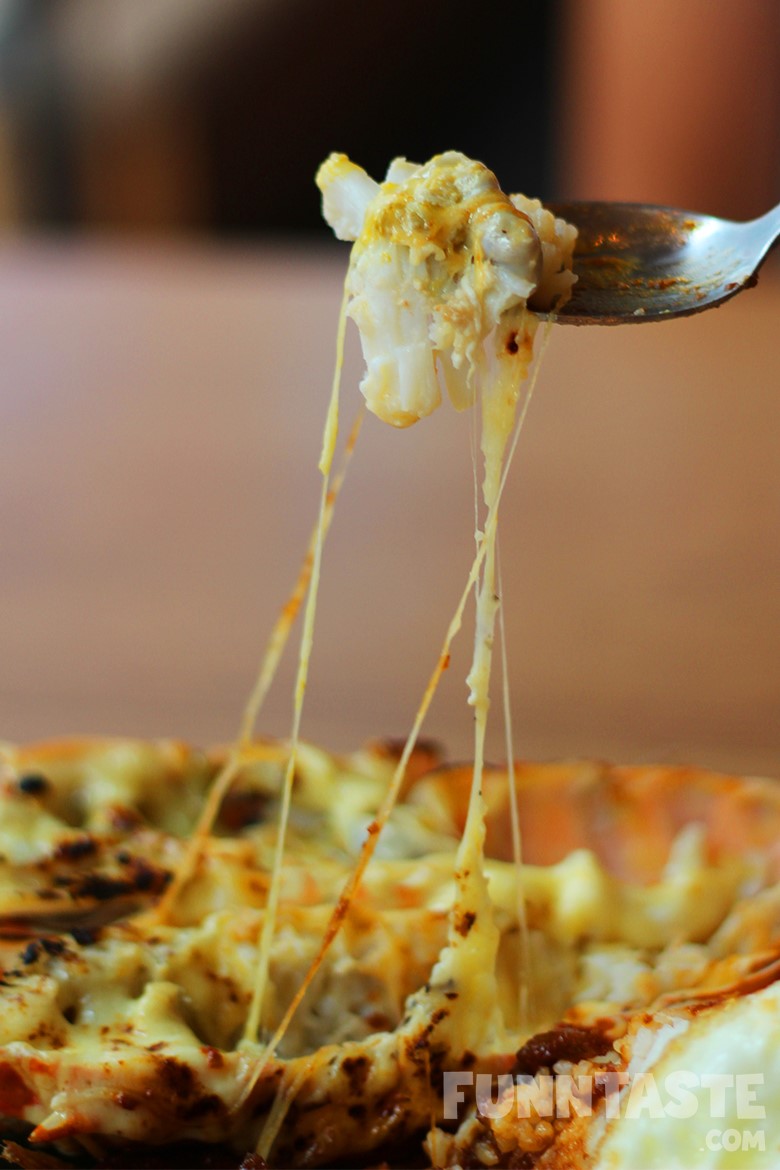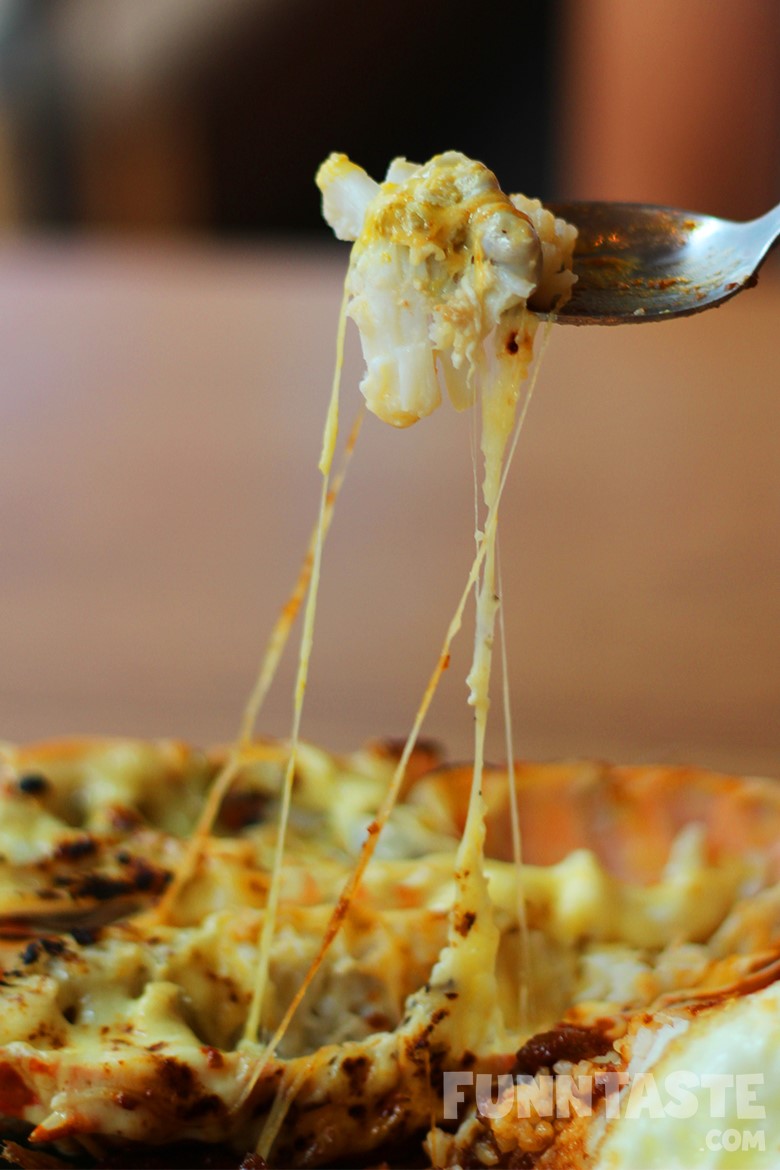 Upon first bite, the sambal was quite spicy however we found that the cheese on the lobster sort of toned down the spiciness. Hence as you eat you would feel the sambal is actually more on the sweeter side.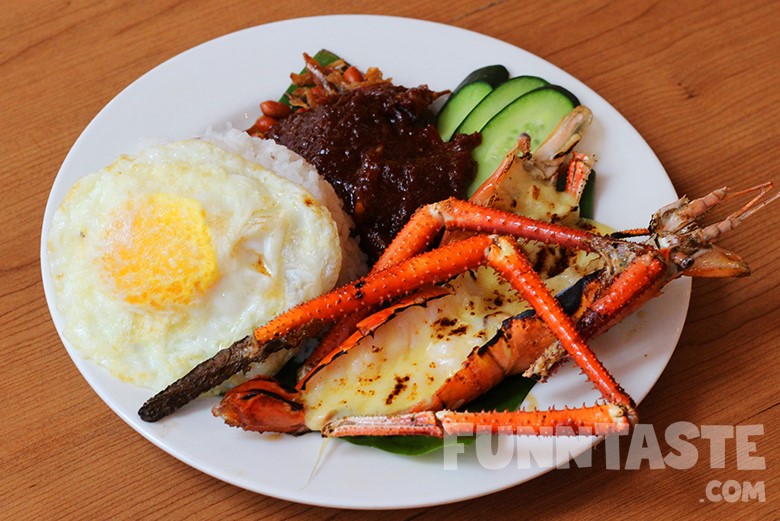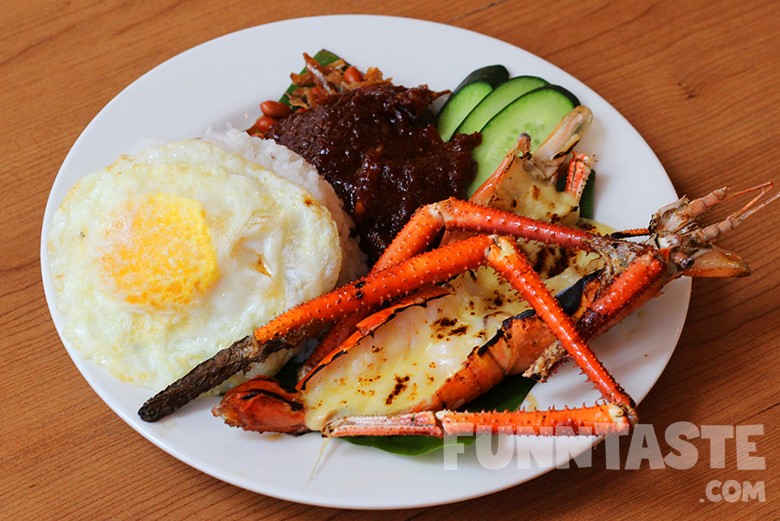 If you do not fancy lobster, you may opt for the Giant Fresh Water Prawn Nasi Lemak (RM49) (350G).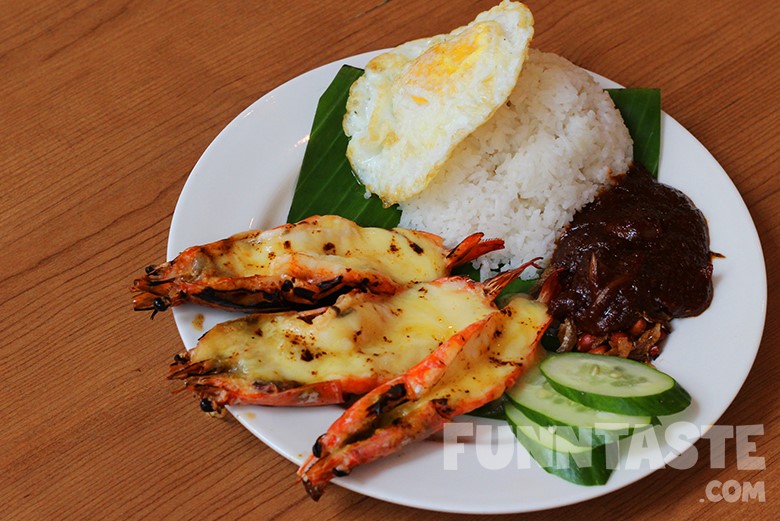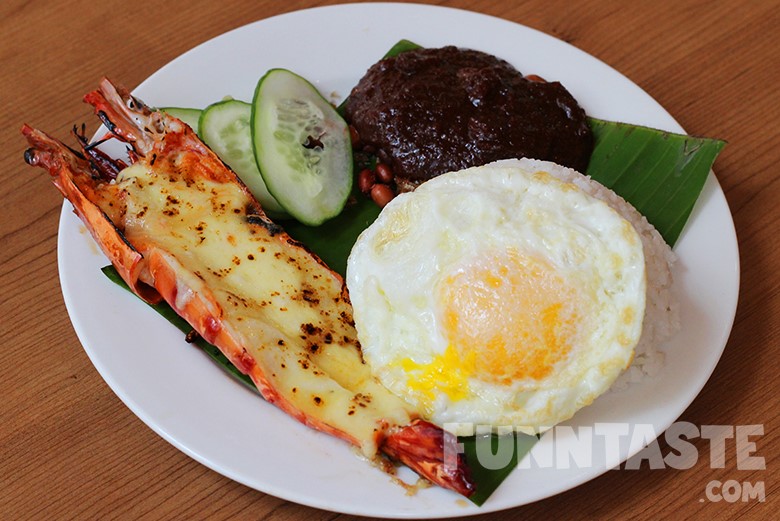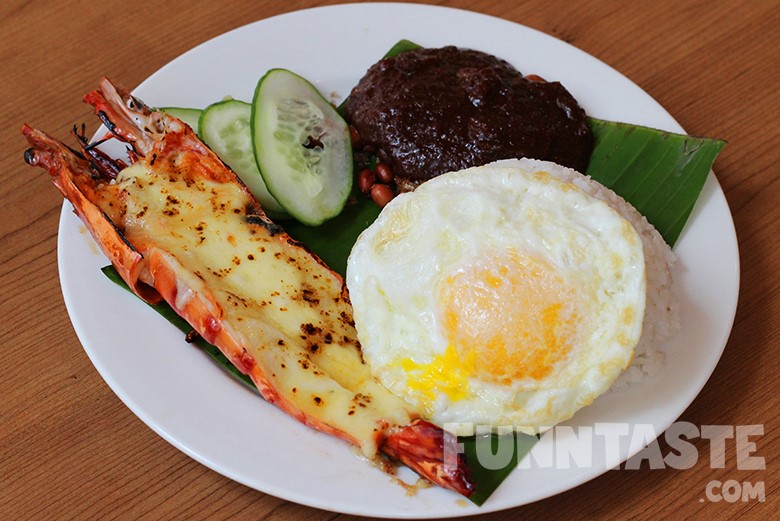 For a more affordable version, try the Big Prawn Nasi Lemak (RM22++) or the Large Tiger Prawn Nasi Lemak (RM29++) (120G). While the Large Tiger Prawn had more meat in it, the Big Prawn is more suitable if you are a small eater.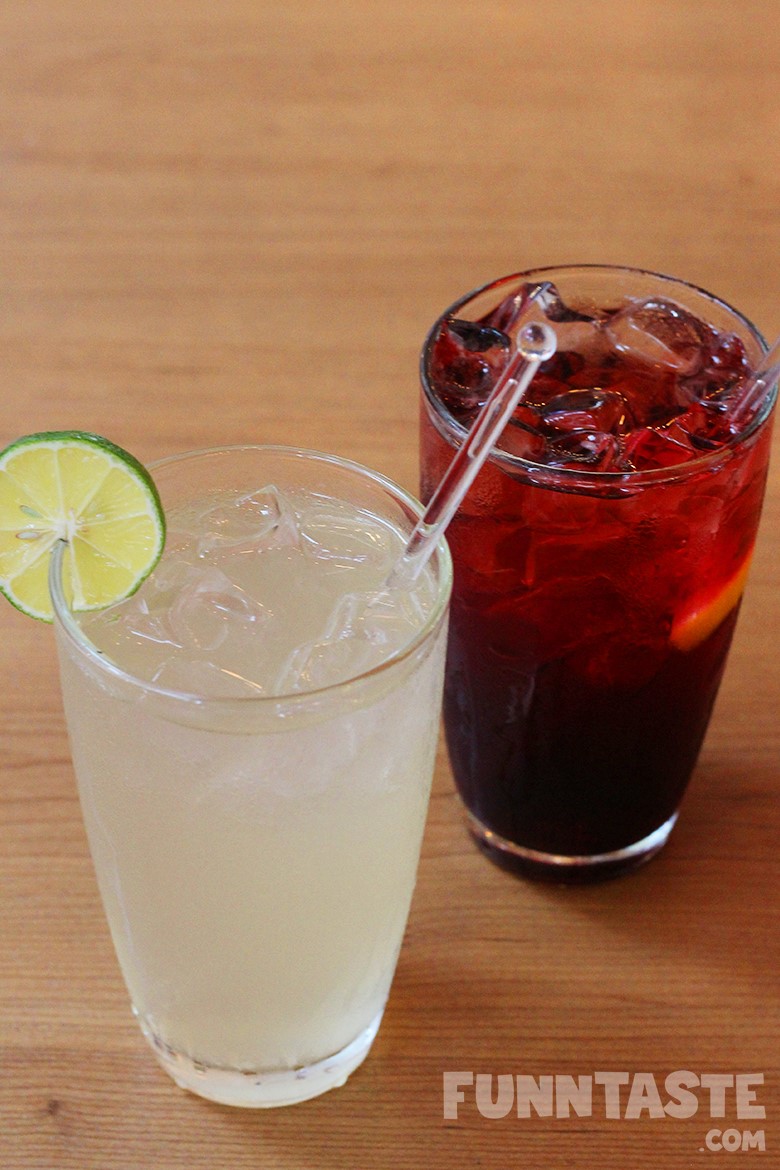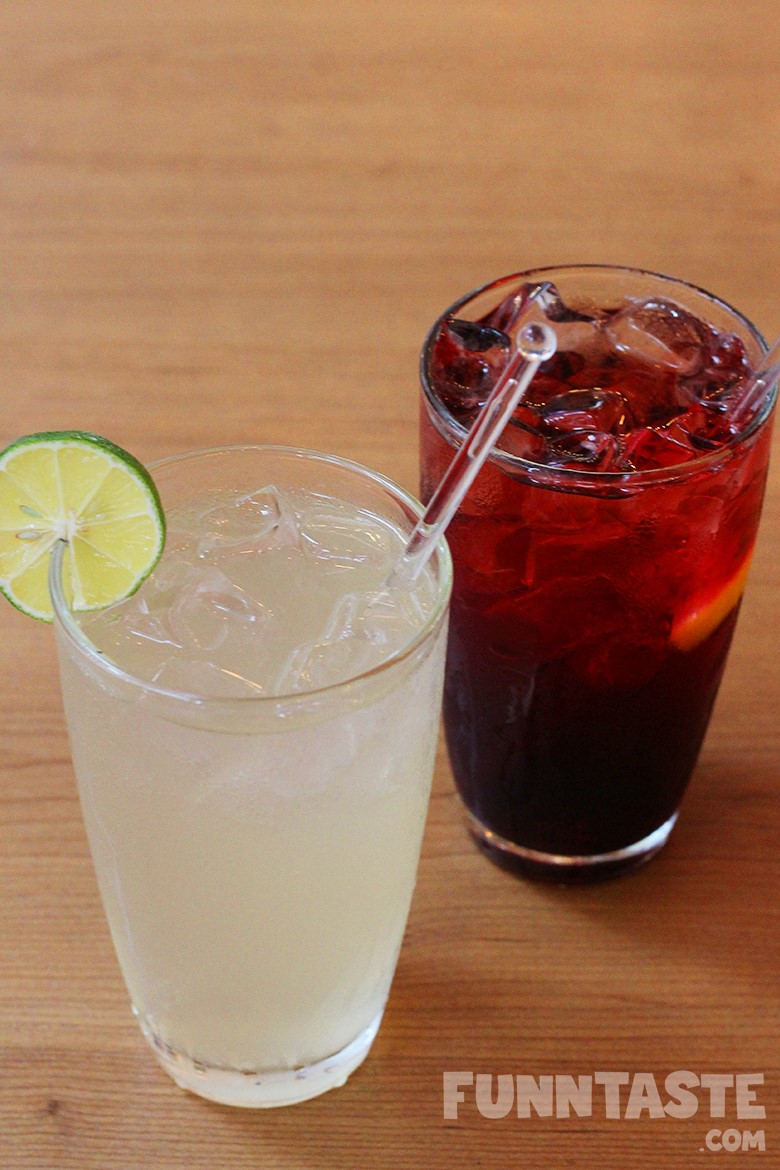 Wash it down with Ribena Bubbles (RM9) and Lemongrass Pandan Cooler (RM9).
Regardless which Nasi Lemak dish you choose, more or less they tasted the same. However we personally found the Lobster Nasi Lemak had most value for money as it offered the most meat.
Verdict
If you have not tasted the Nasi Lemak Lobster and would like to do so, we highly recommend you to try it at Just Seafood. While the food around Sunway Giza area is certainly not affordable, for what you are getting, the Nasi Lemak Lobster here is certainly friendly on the wallet.
Note:
If you do not fancy cheese on your Nasi Lemak Lobster you may request for one without cheese.
The Nasi Lemak promotion is only available from 12PM – 4PM.
More Info
Just Seafood
A-9-G, No. 2 Jalan PJU5/14 PJU5,
Dataran Sunway, 47810 Petaling Jaya
Cuisine: Fusion
Operating Hours: 12PM – 4PM (Promotion Period)