Edit: 24 Hours advance reservation/booking is required for the Lobster Biryani. To reserve your table, you may call them at +6019.770.1945 / +603-2202-3456 or drop them a message via Facebook at Facebook.com/FierceCurryHouse.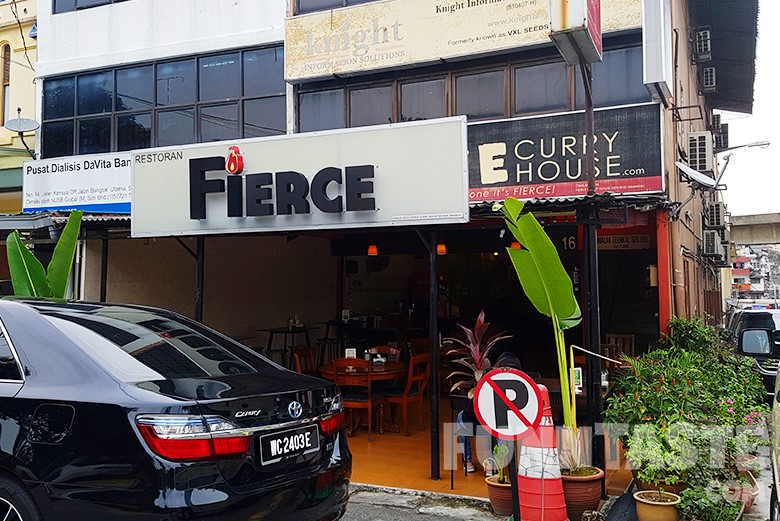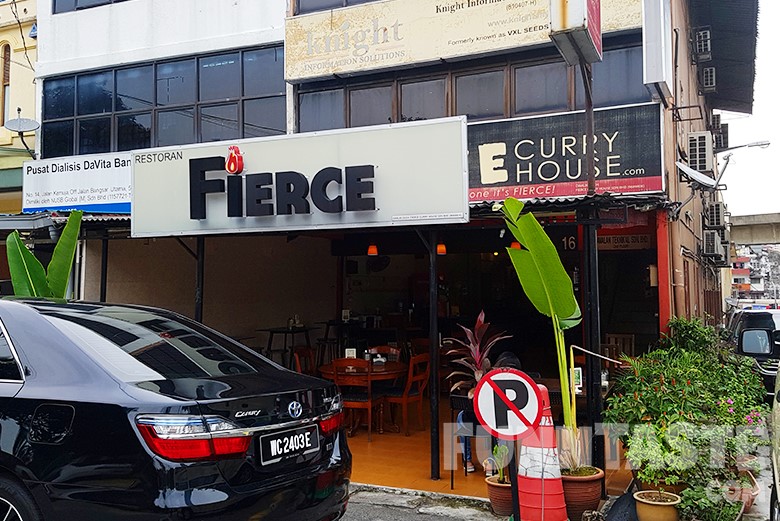 Besides Banana Leaf Rice, biryani is the safest choice for a satisfying Indian meal. It is also one of the top favourite Indian food amongst Malaysian. While most would be familiar with the usual Chicken/Mutton/Lamb Biryanis, one restaurant in Bangsar took it a step further by offering Lobster Biryani.
For those who are in the mood to splurge, you can get the famed Lobster Biryani at Fierce Curry House in Bangsar. It took the founder, Mr.Herukh, 6 tries with 6 different lobsters to master the Lobster Biryani recipe. This is because Lobsters aren't easy to preserve and/or cook as they must be kept alive until you cook them in order to maintain its freshness.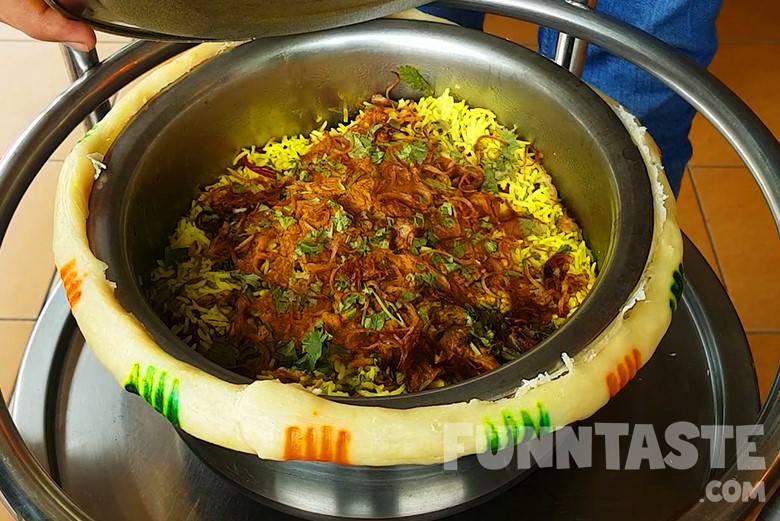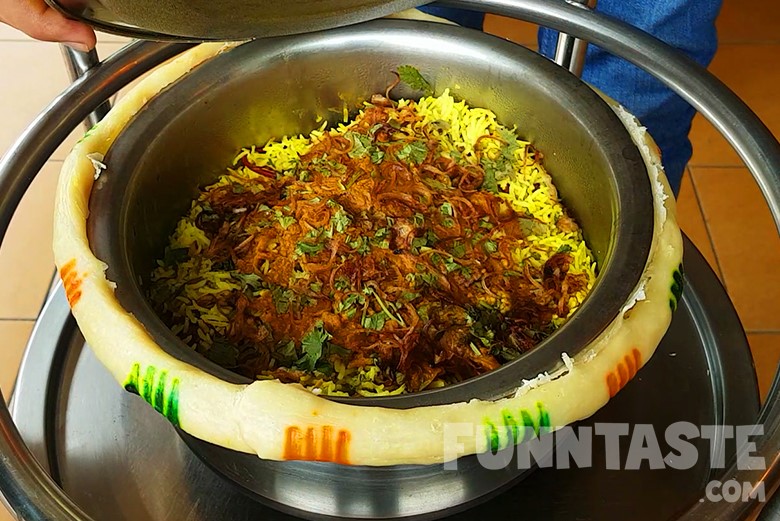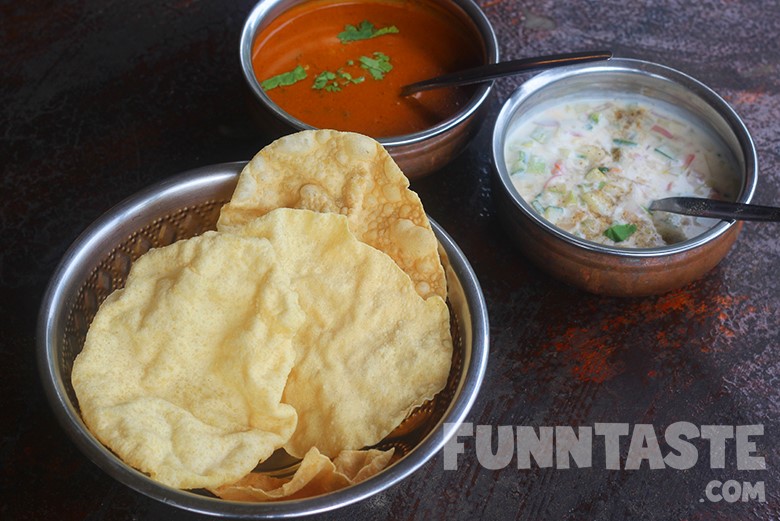 Hence if you are coming here for the Lobster Biryani, you need to reserve/book 24 hours in advance. For reservations, you may call them at +6019.770.1945 / +603-2202-3456 or drop them a message via Facebook at Facebook.com/FierceCurryHouse
This is because the restaurant source out the Lobsters every morning only/when reservation for the Lobster Biryani is made. Our Lobster Biryani @ RM280 was served in a large steel pot, sealed with pastry dough which locks up the flavours while cooking. This dish was so massive the staff had to use a trolley to send the large steel pot over to your table.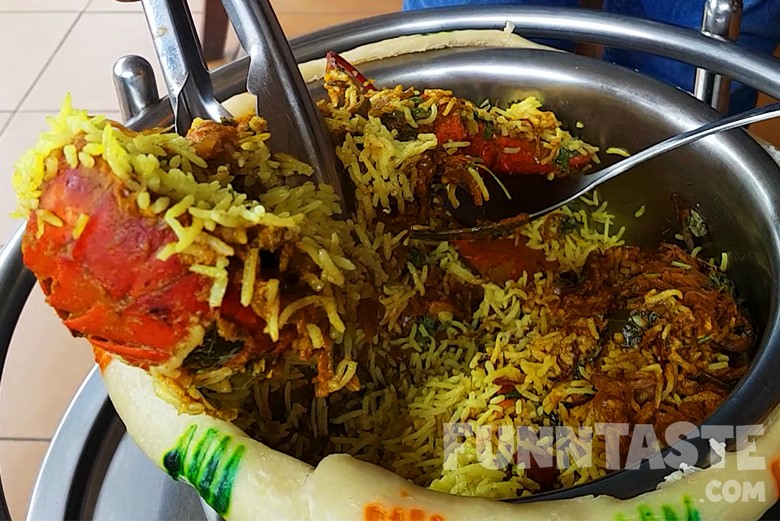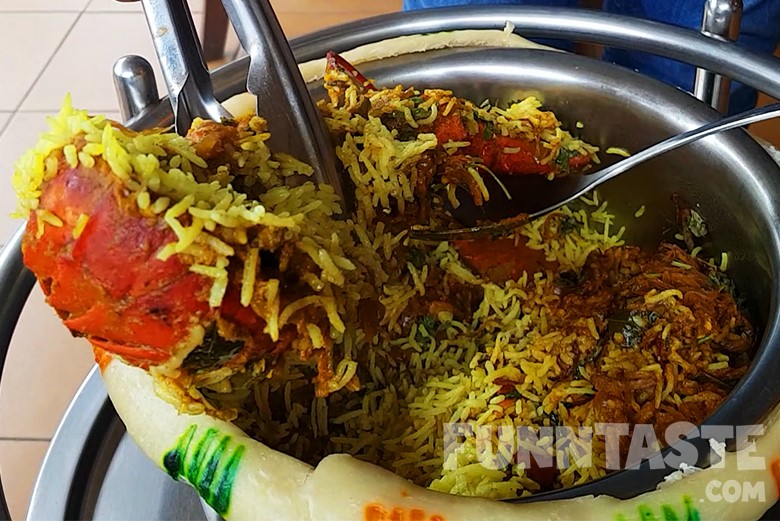 The staff first opened the pot by tearing off the dough with a knife. Next he scooped out the massive lobster and place it on a plate right in front of you. You get to take pictures of the Lobster before sending it back to the kitchen to get it chopped into smaller pieces.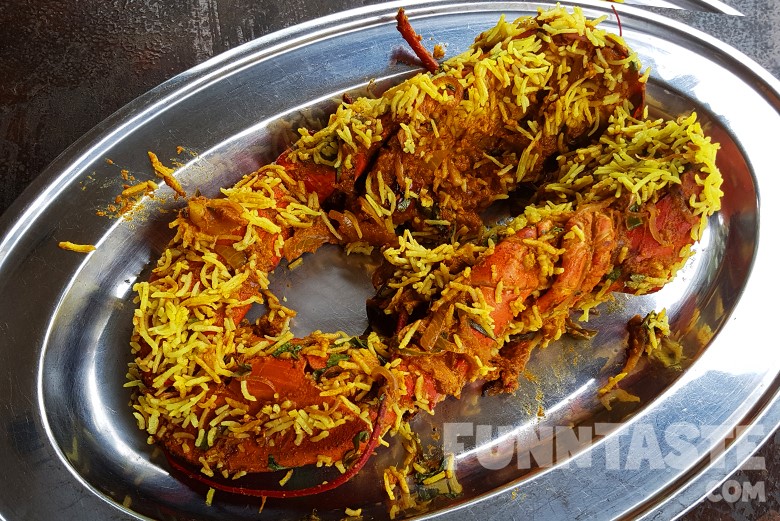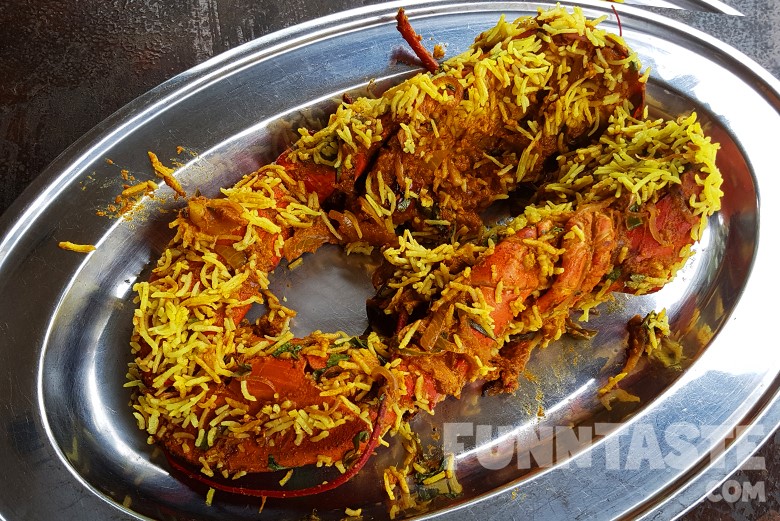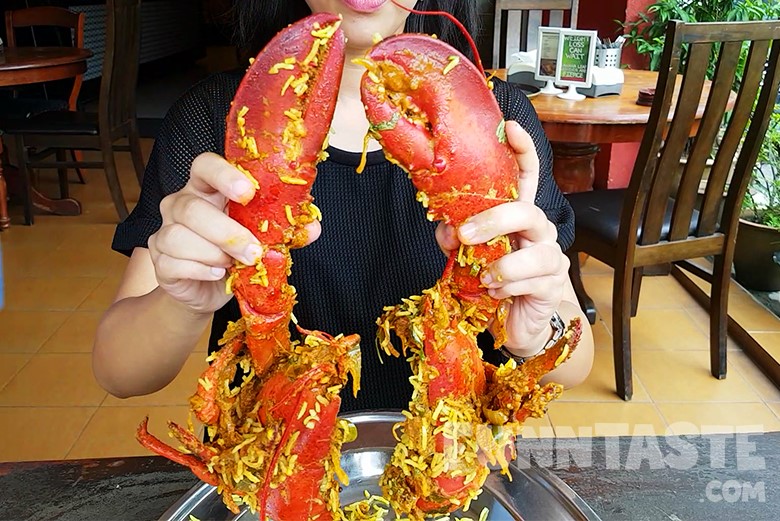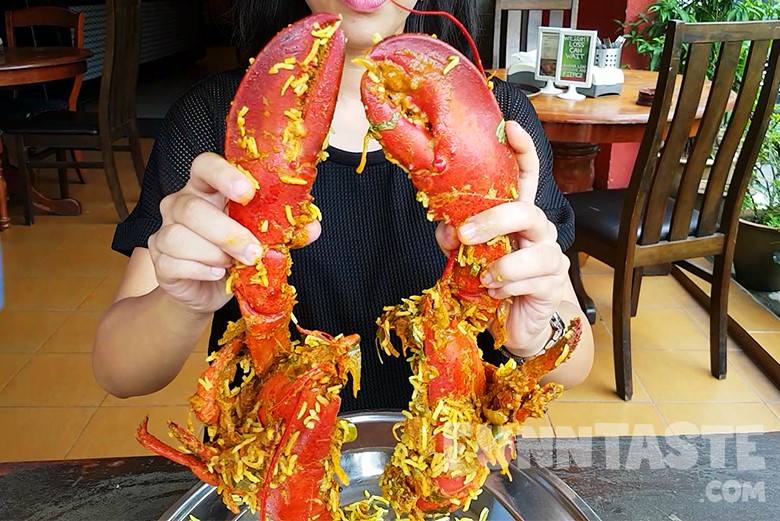 Taste wise we thought it was simply delicious and imparted a unique sweetness which can't be replaced with Chicken, Mutton or Lamb. This hint of sweetness which came from the Lobster helped elevate the dish to a different level compared to other biryanis. The lobster by itself was fresh and succulent and had that delicious tender bite.
Unlike most biryanis, the rice here wasn't heavily flavoured. We believe this was done deliberately so that you can taste the sweetness and other amazing flavours from the fresh lobster.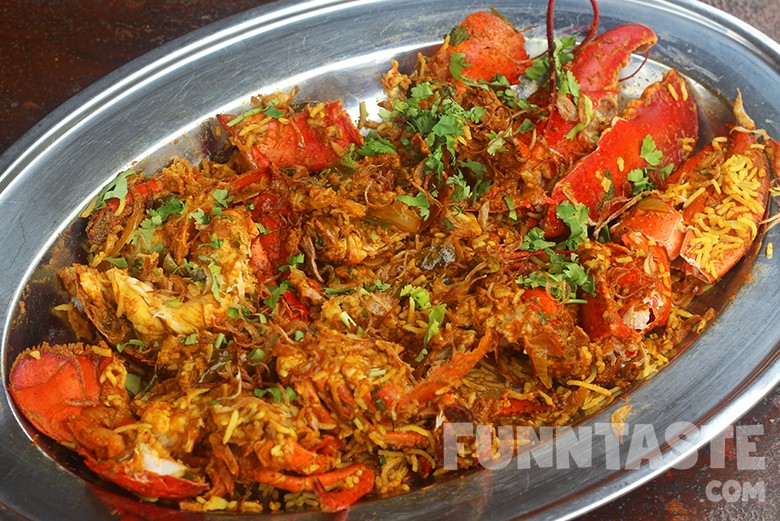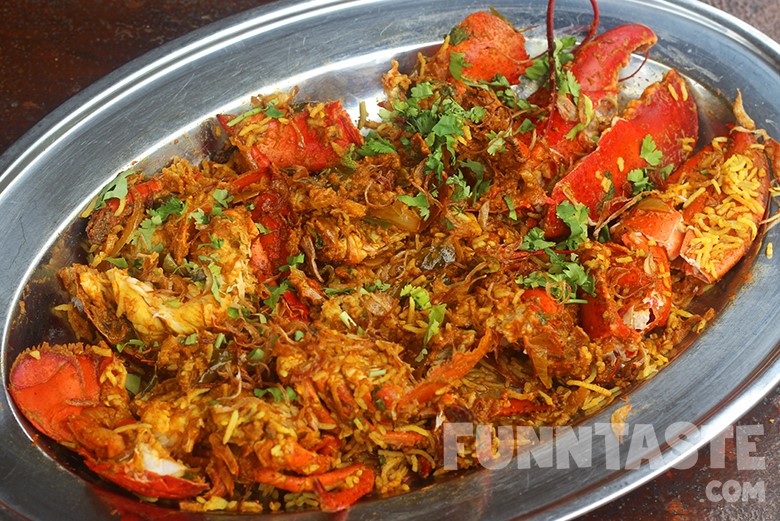 Since the lobsters are freshly supplied when an booking is made, freshness is pretty much guaranteed. You can expect your lobster to weigh anywhere from 800 – 900 grams, nothing smaller.
Although this dish is meant for sharing up to 5 pax the price of the Lobster Biryani is still undeniably high.  But if you look into the size, quality and freshness of the lobster, couple that with the incredible taste of the Biryani, we found that the price is indeed justified. Affordability is totally different question. As for us, we were lucky enough to be invited to sample this massive dish.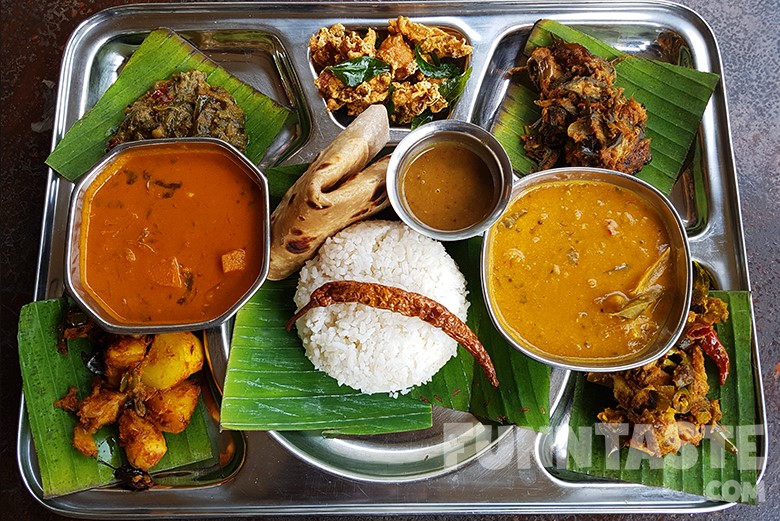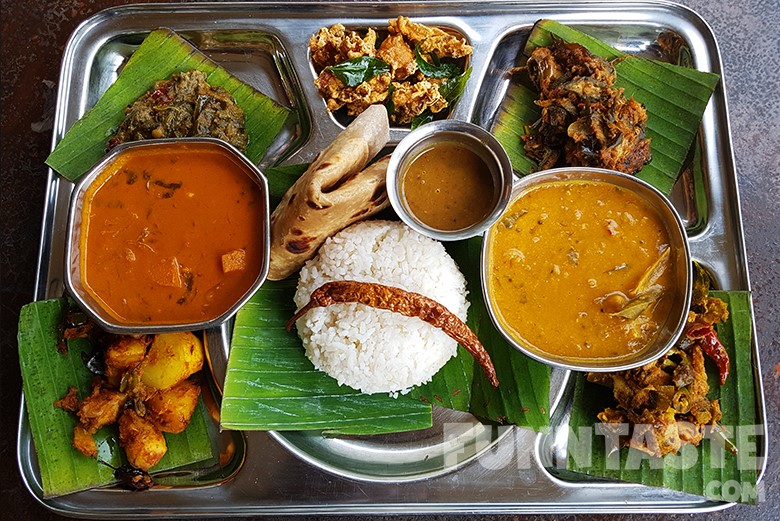 If your cholesterol level doesn't allow the Lobster Biryani, do opt for their vegetarian Thali @ RM13 which comes with White Rice/Chapati, 5 Vegetables, Dal, Vegetable Curry, Rasam, Pappadam, Salted Fried Chili and Kesari (Indian Sweet).
Despite being purely a vegetarian dish, we found the pricing to be reasonable especially considering the generous spread. The vegetable curry was flavorful but could use more spiciness to kick up a notch.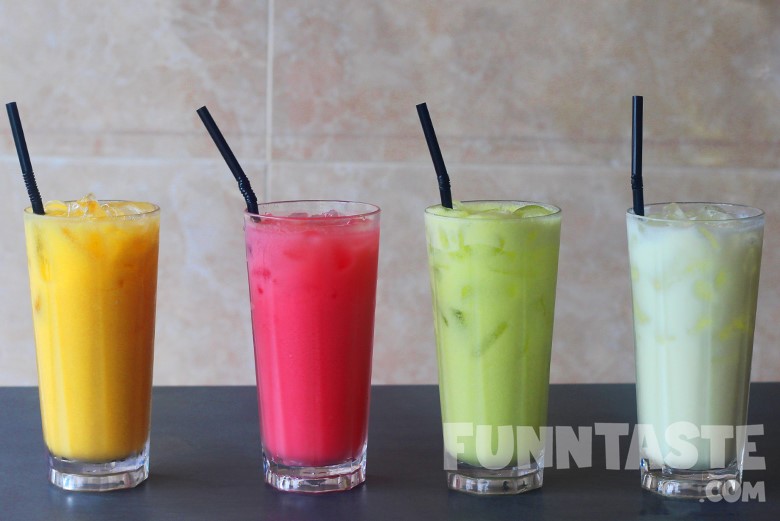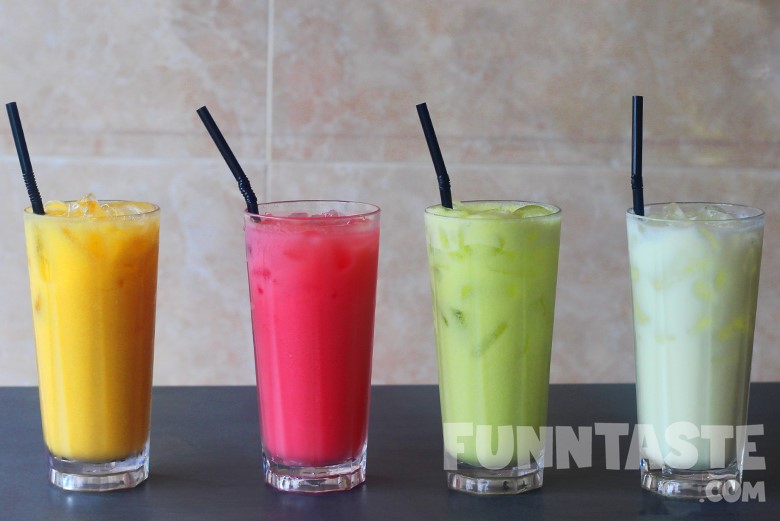 For drinks, Fierce Curry House offers an wide variety of Coffee, Tea, Fresh Fruits and more. We opted for  4 Lassi Drinks, all @ RM6 – Apple, Watermelon, Honeydew, and Plain Lassi.
More Info
Fierce Curry House
16, Jalan Kemuja, Bangsar,
59000 Kuala Lumpur
Operating Hours: 12PM – 10PM
Tel (For Booking/Reservation): +6019.770.1945 / +603-2202-3456