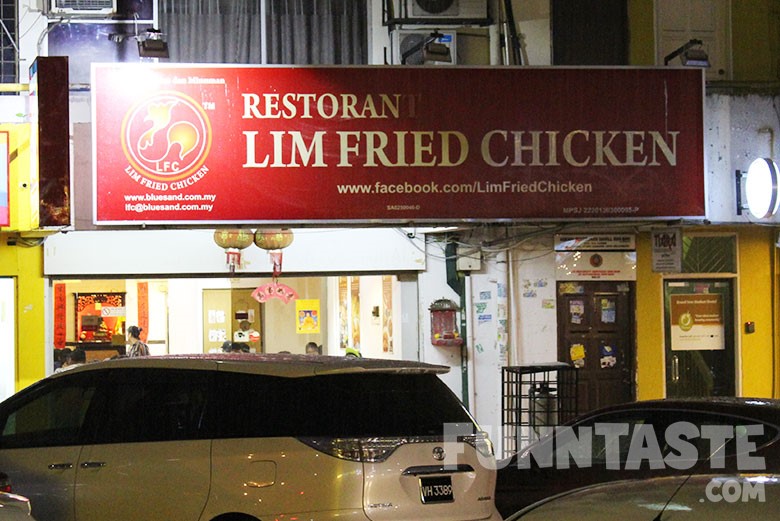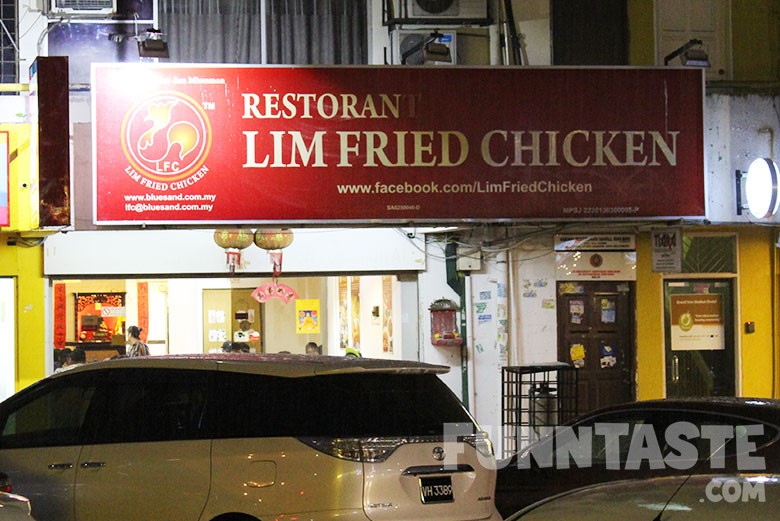 SS15 in Subang Jaya is filled to the brim with all sorts of restaurants which mainly caters to the students around that area. Among all, Lim Fried Chicken is considered to be one of the most popular restaurants.
As the name suggest, Lim Fried Chicken stands out for their famous fried chicken served in a Chinese "Nasi Kandar" style.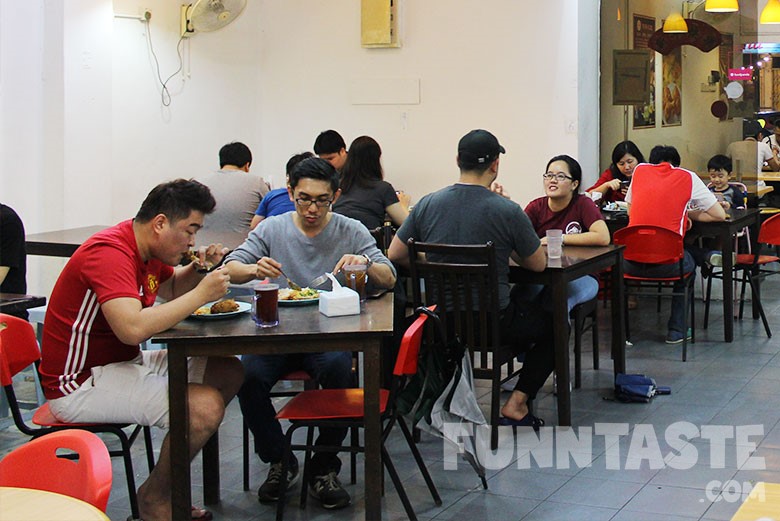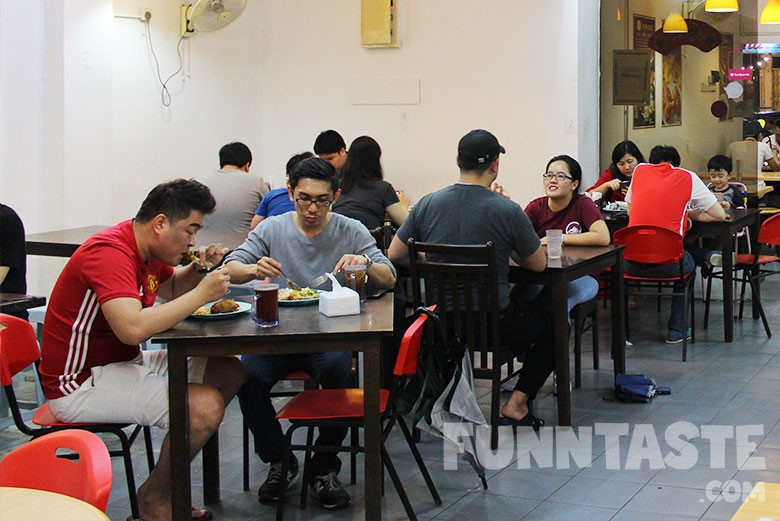 Do not mistake this as "economy rice" as there are no dishes placed in a row. You need to order from the menu where prices and pictures of food are displayed. The quality of the fried chicken is much higher compared to what you'll find in economy rice stalls.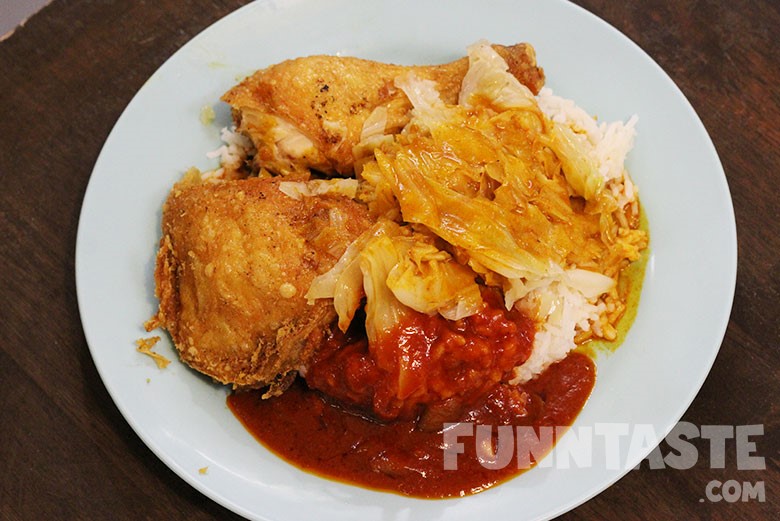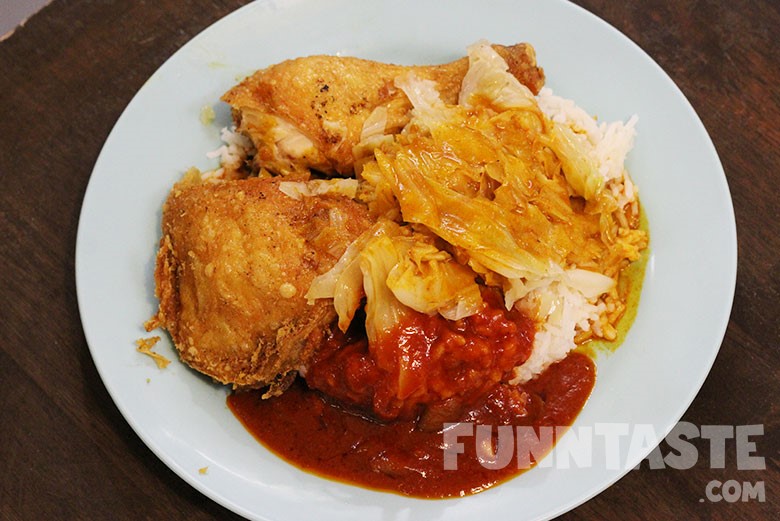 As usual, we went for the best seller – Rice + L.F.C Drumstick + Veggie (RM10.80).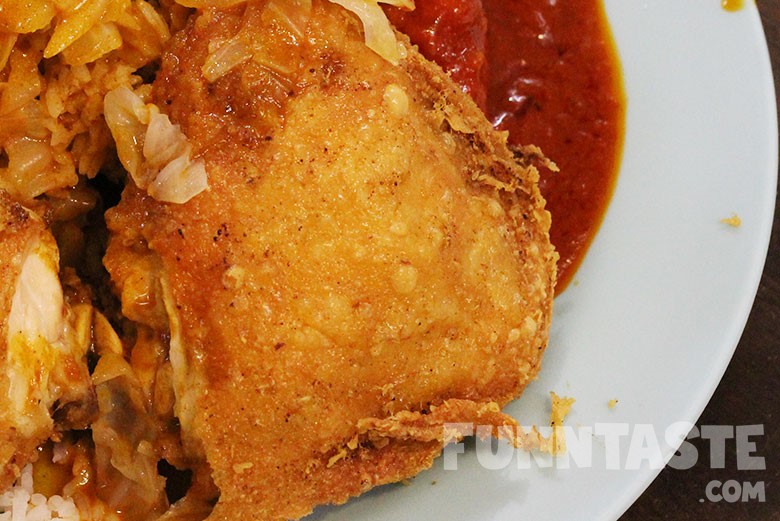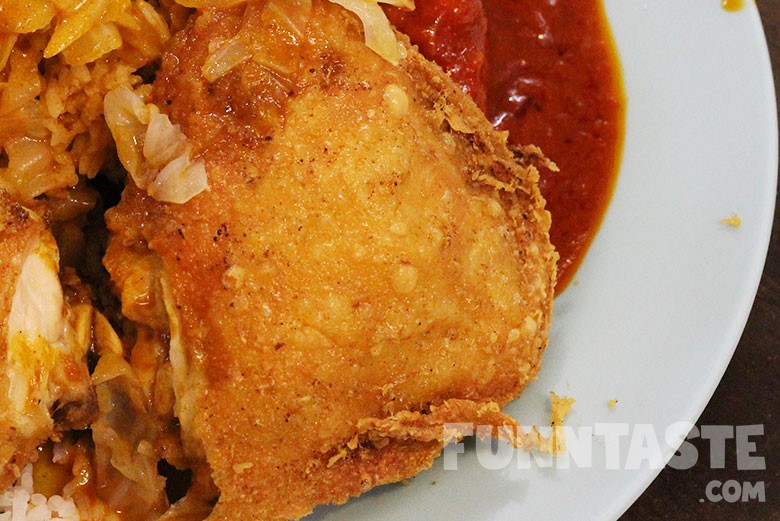 The fried chicken was served hot and it was freaking huge. The skin part was crispy and the flesh was tender and juicy. The skin was tad salty which was perfectly complimented by the sweet sambal on the side.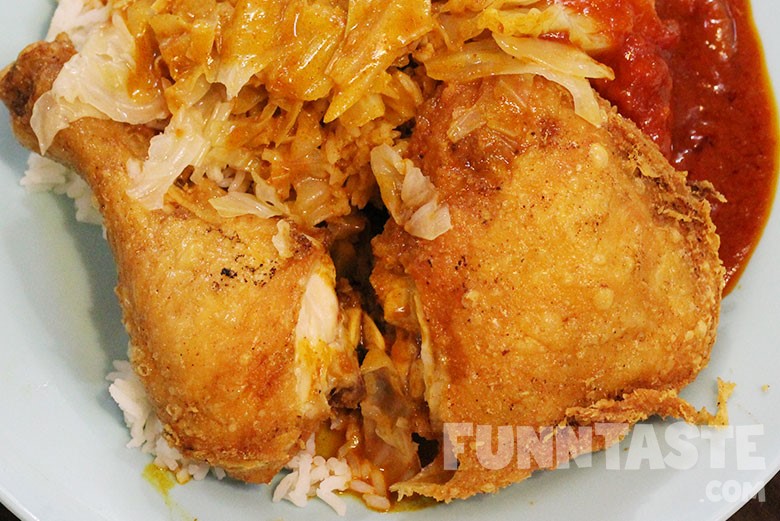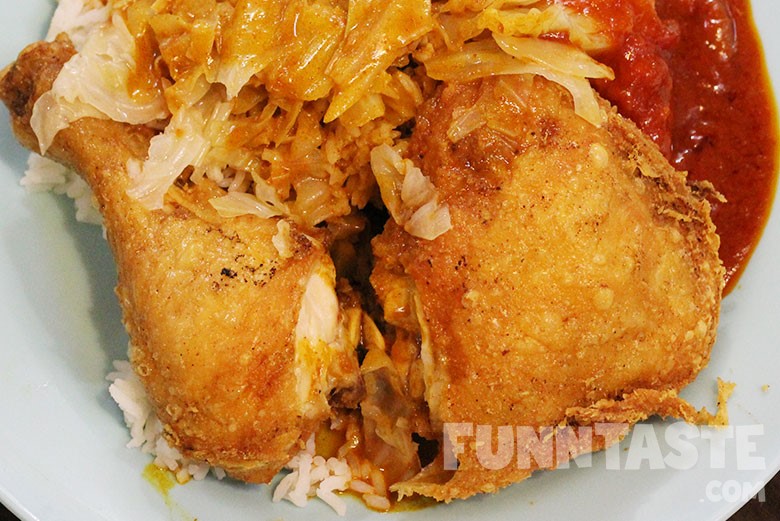 The combination of Chinese curry, sambal and crispy fried chicken certainly made up for interesting flavours. No doubt the fried chicken was the star of this dish. The curries and sambal by itself were slightly below average. But when added the chicken, it gives the dish that extra "oomph".
Verdict
Lim Fried Chicken can be a hit or miss as they cater to specific taste buds. If you are not a fan of fried chicken or sweet sambal you may not like this dish. Although the fried chicken was quite big prices are still considered expensive. We believe not many would be willing to pay RM10.80 for fried chicken, rice and veggie.
More Info
Lim Fried Chicken
47, Jalan SS15/4, SS 15,
Subang Jaya, Selangor
Cuisine: Chinese
Operating Hours: 10:30AM – 9:30PM