Food & Drinks
10 Lesser Known Brown Sugar Bubble Milk Tea Spots Around KL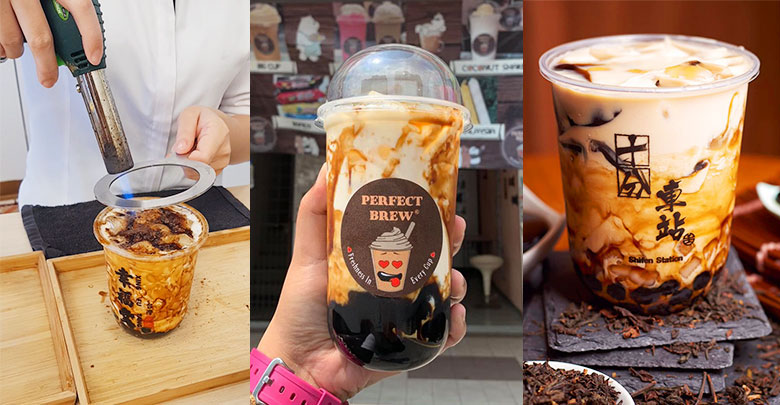 The bubble tea hype is not ending anytime soon. Especially with plenty of new outlets mushrooming all around hot spots in town.
Most of us have probably tried some of the famous one such as Xing Fu Tang, The Alley, Tiger Sugar, Daboba, JLD Dragon, etc. Since this list is about lesser known brown sugar bubble tea places, you can expect no ungodly sea of people to fight with.
Without further ado, here are the 10 Lesser Known Brown Sugar Bubble Milk Tea Spots Around KL.
1. Panntea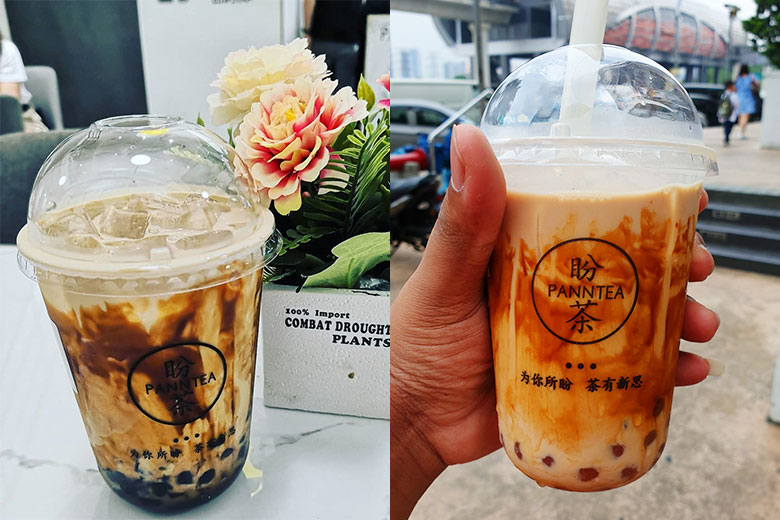 Panntea is perfect for getting that Instagram-worthy picture with its gorgeous interior. Although their specialty is in healthy fruit base smoothies and yogurt drinks, their Brown Sugar Boba is pretty legit. In fact, their Brown Sugar Pearl Fresh Milk tasted pretty good in our opinion. If you're not fan of brown sugar pearls, you can opt for their sakura pearls, which perk up the drink with some lightly sweet and floral undertones in it.
Hours: 11am-1am (Mondays to Thursdays, Sunday), 11am-2am (Friday to Saturday)
Address: 2, Jln Radin Bagus 7, Sri Petaling, 57000 Kuala Lumpur
2. Moojicha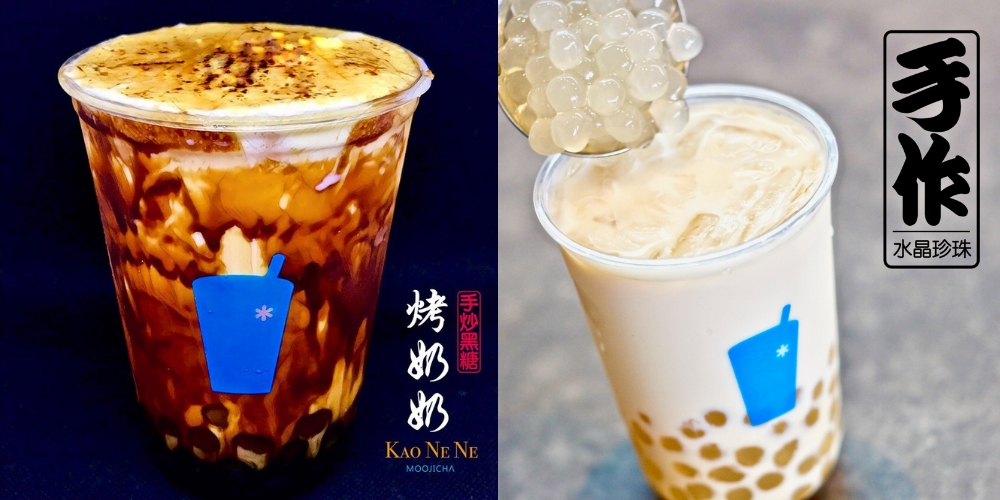 What sets Moojicha apart from other boba pearls is that, theirs are actually made out of white crystal bubbles instead of the regular black pearls. For first timer, you can try their Brown Sugar Boba Milk, which is called "Kao Ne Ne". The drinks was actually named after the method of making it, which is basically the action of torching the drinks to give a nice smoky aroma and taste.
Hours: 12pm-2am (Mondays to Thursdays), 12pm-12am (Friday) 11am-12.30am (Saturdays-Sundays)
Address: 103A-1, Jalan Dataran Cheras 5, Dataran Perniagaan Cheras, 43200 Cheras, Selangor
3. Shifen Station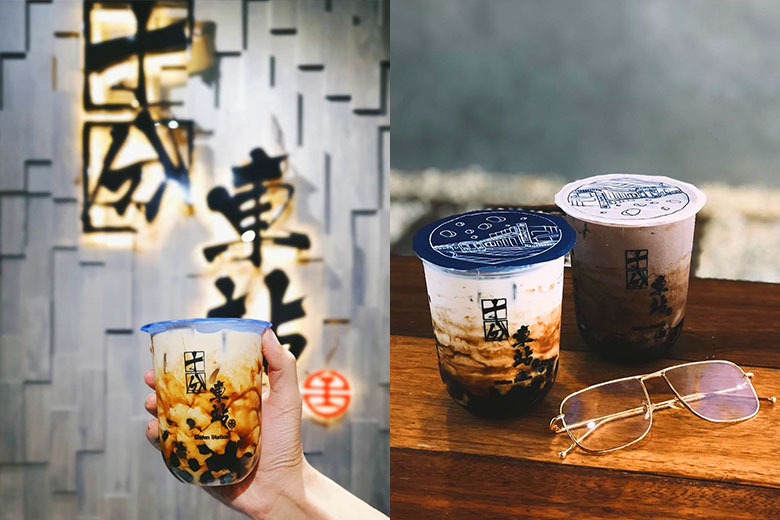 Shifen Station is one of the few brown sugar milk tea in town that serves tea in their brown sugar milk tea drink. Their drink has hints of Earl Grey in it. They are still fairly new in town, therefore go give it a shot before it's flooded with bubble milk tea lovers.
Subang
Hours: 11am-1am, daily
Address: 80, Jalan SS 15/4d, Ss 15, SS15, 47500 Kuala Lumpur, Selangor
Setapak
Hours: 12pm-1am, daily
Address: 58, Jalan Danau Niaga 1, Taman Danau Kota, 53300, Kuala Lumpur
4. Good Day Good Time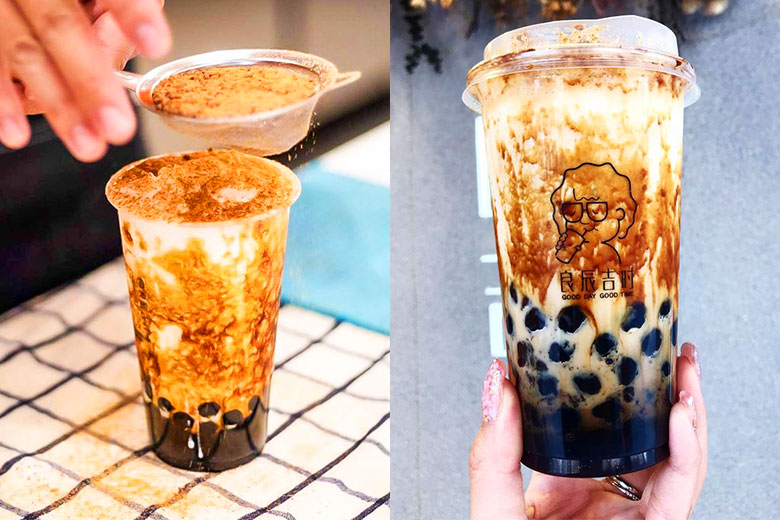 Good Day Good Time is founded by Taiwan's TV host and actor, Natto. The brand logo seems to be inspired by the founder himself in his signature curly hair and spectacles. Brown Sugar fans, you should try their Brown Sugar Boba Milk with Cheese/Milk. The Cheese was not too flavourful nor was it overpowered by the taste of brown sugar. The creaminess of the cheese gives the drink a nice texture too.
Hours: 12pm-12am (Mondays to Fridays), 12pm-1am (Saturdays & Sundays)
Address: 56, Jalan SS 21/58, Damansara Utama, 47400 Petaling Jaya, Selangor
5. Perfect Brew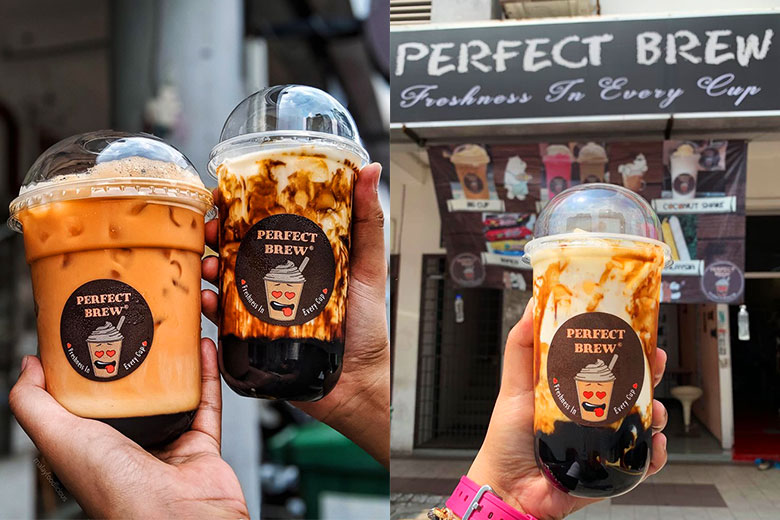 Located in Kajang, this 4-year-old beverage spot serves a wide variety of bubble milk tea and beverages at a very affordable price below RM10. Even the big one cost only RM8 at 30oz, which is generally bigger than many brands in the market. Aside from Fresh Milk With Boba Brown Sugar, they also serve Milk tea with Boba Brown Sugar, Mocha with Boba Brown Sugar and more.
Hours: 11am-9.30pm, daily
Address: 4, Jalan Seri Putra 1/5, Bandar Seri Putra, 43000 Kajang
6. Hercaa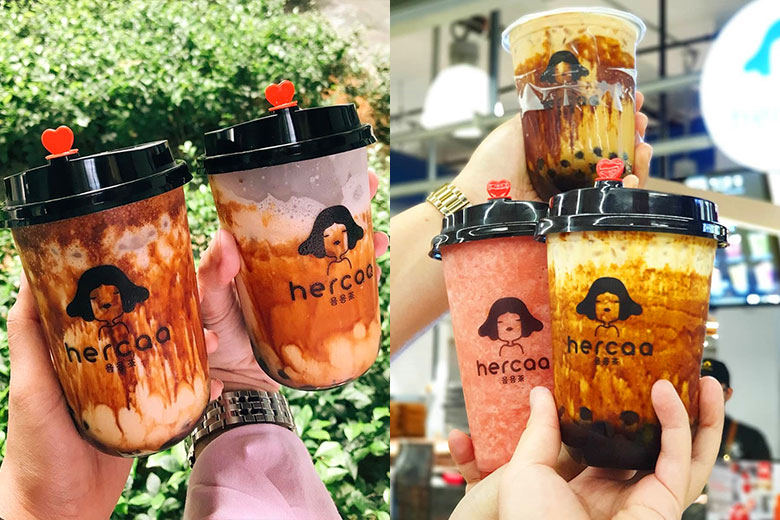 Hercaa's packaging has more aesthetic value compared to the rest of the brands, making it perfect for an Instagram shot. Instead of regular brown sugar, Hercaa uses organic dark brown sugar in their Brown Sugar series drinks. Popular for their Organic Brown Sugar Boba Fresh Milk, they also offer a version of the drink with Thai Milk Tea.
Hours: 10am-12am, daily
Address: Lot K-05, Tamarind Square, No. 03-01 & 03-01A Persiaran Multimedia, Cyber 10, 63000 Cyberjaya
7. Juicy & Cheese – JAC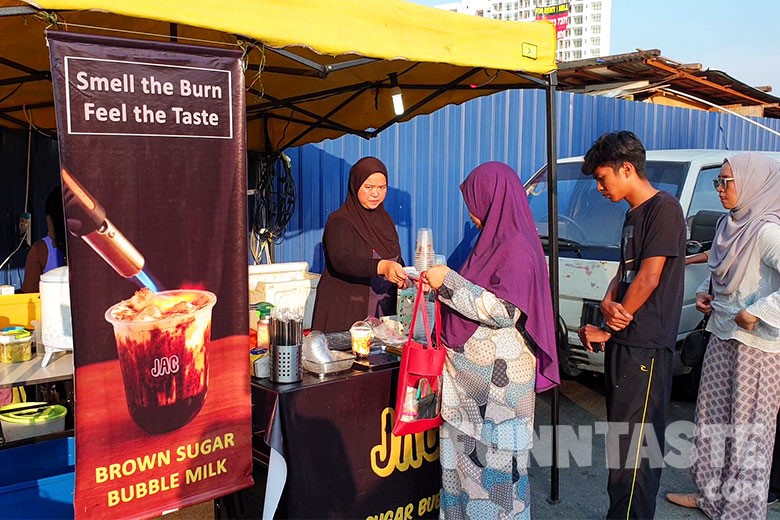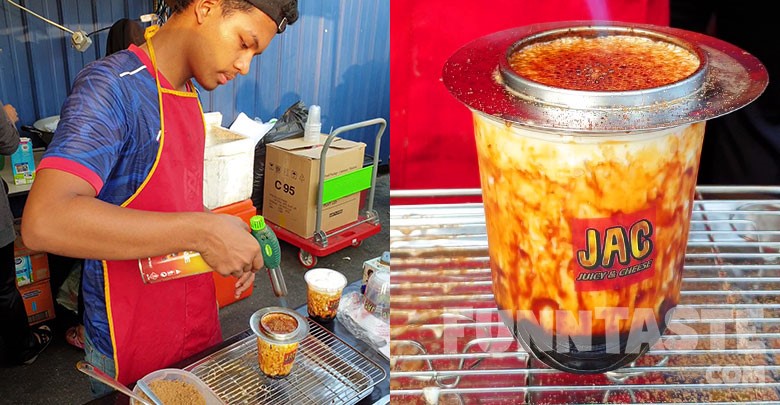 For those who happen to be around Bangi area, JAC is worth a try. But be prepared for long waiting time. Perhaps the wait could be attributed to the making process: a generous sprinkling of brown sugar is poured over the milk, the caramelised brown sugar is then torched to a thin, crisp layer as an aroma akin to crème brûlée. It's worth mentioning that a Brown Sugar Boba topped with Creme Brulee cost RM8 ONLY!
Hours: 6pm-12am, closed on Mondays
Address: Flea Market De Bangi Gateway, Bangi Gateway, Seksyen 15, 43650 Bandar Baru Bangi, Selangor
8. Coolblog Malaysia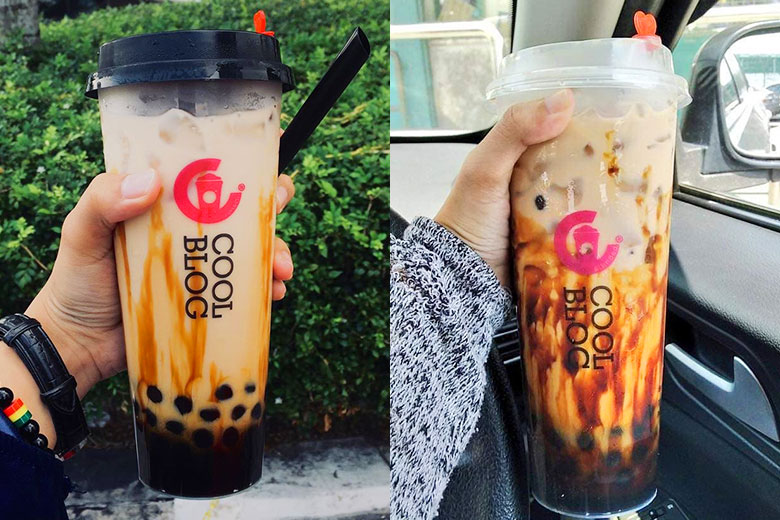 Despite being one of the pioneers in the beverage kiosk industry, Coolblog is quite under the radar compared to the new comers. Upon hopping into the brown sugar trend, Coolblog has also launched their rendition of Brown Sugar Bubble Milk Tea named Black Tiger Premium Milk Tea, which comes with striking brown sugar stripes all over the cup representing a tiger's coat.
Full locations, click here.
9. Aftermeal Desserts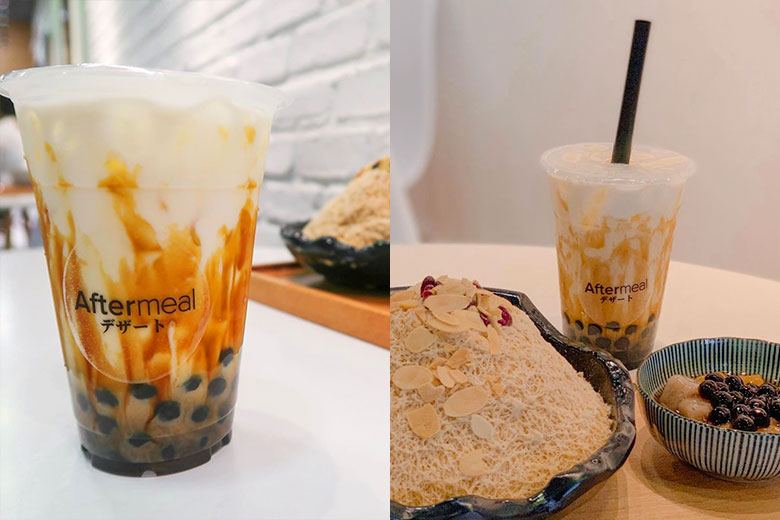 If you enjoy simple, no frills Bubble Milk Tea, Aftermeal Desserts is the place to go. Their take on Brown Sugar Pearl Fresh Milk comes with high quality fresh milk with yummy brown sugar, served with pearls cooked and simmered in brown sugar, goodness in every sip.
Hours: 1.30pm-12.30am, daily
Address: 52, Jalan SS21/58, Damansara Utama, 47400 Petaling Jaya, Malaysia
10. SONGTEA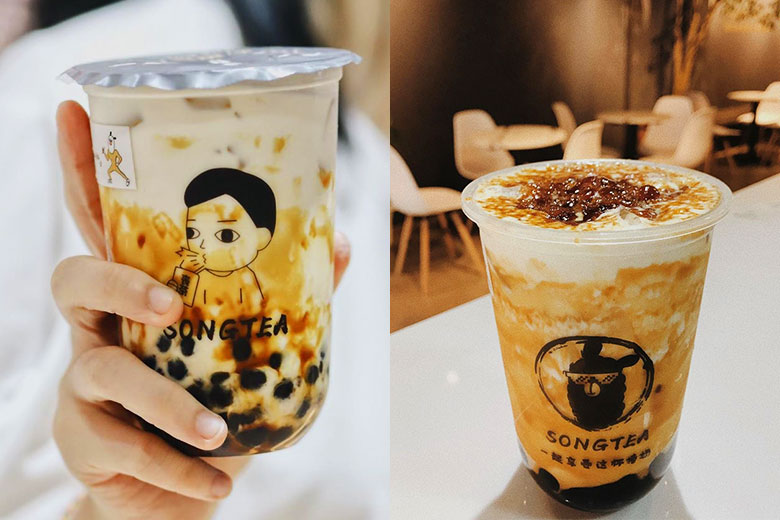 Having over 300 outlets across the world, Chinese tea chain SONGTEA just recently entered the Malaysian market. The name SONGTEA is inspired by "sang culture," and sang means funeral in Chinese character. Even the drinks menu sounds like a depressing poem, with names like Body-shape Crisis Oreo Milk Tea, A Sorrowful Grapefruit Tea, Life Sucks Like A Weekday Oolong Tea, and more. With so many other varieties on the menu, their Dirty Gula Malacca Milk Tea is the hit among the people.
Hours: 11am-12am, daily
Address: 41, Jalan Metro Perdana Barat 1, Taman Usahawan Kepong, 52100 Kuala Lumpur