Food & Drinks
Kyung Joo Korean Restaurant @ Sunway Hotel, Bandar Sunway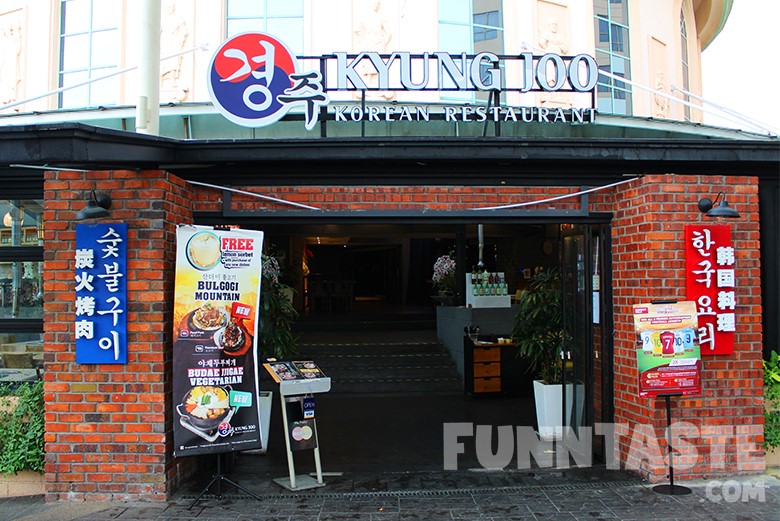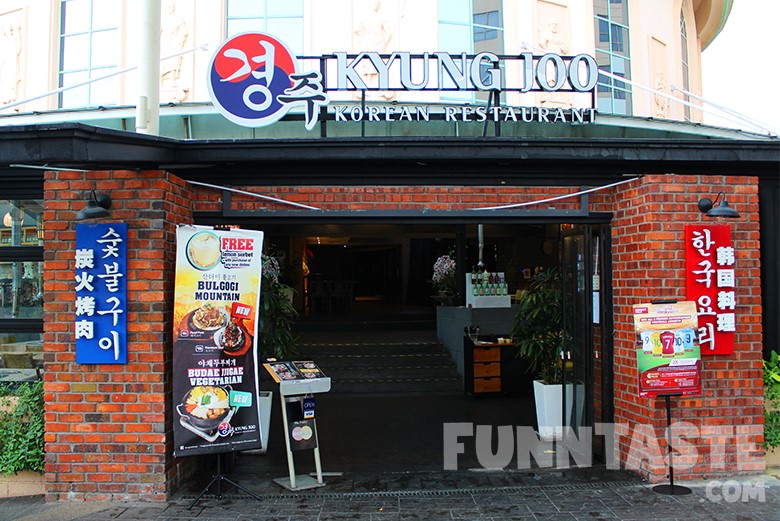 Kyung Joo is one of few long lasting Korean restaurant chains in the Klang Valley as they have been operating for almost 20 years. Their first outlet was open back in 2001 at Mid Valley Megamall and many years later they expanded to various locations including Sunway Hotel.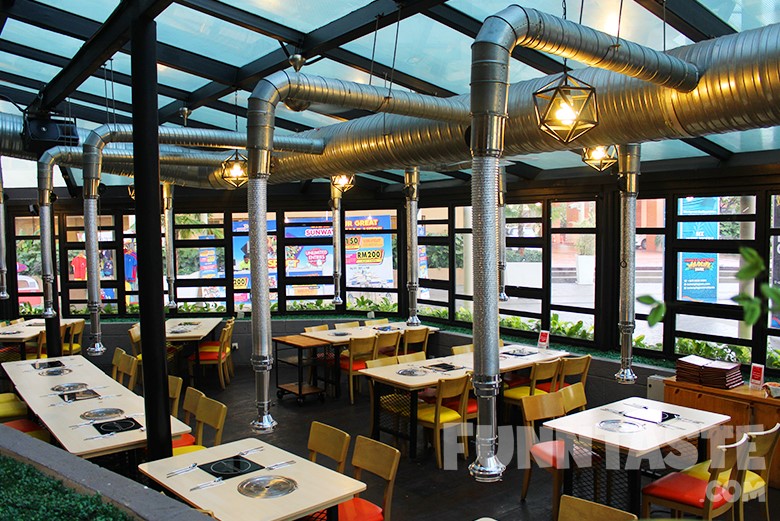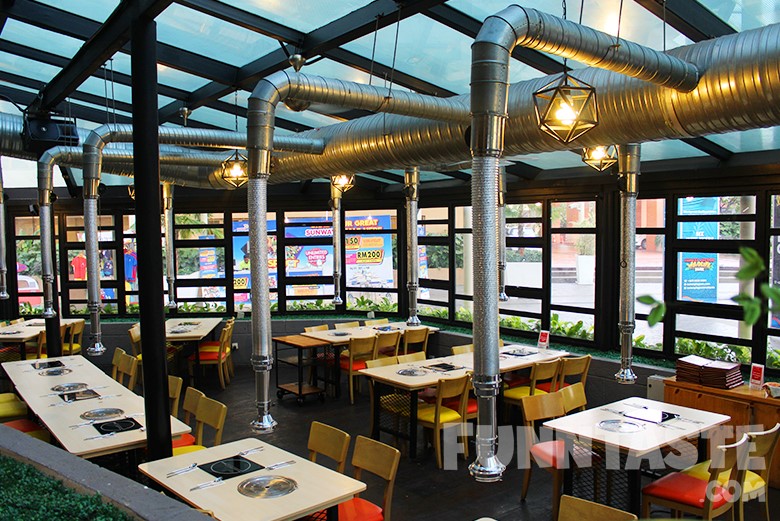 With such a long history in the F&B scene, we had high expectations for Kyung Joo and we are happy to say our dining experience was indeed satisfying.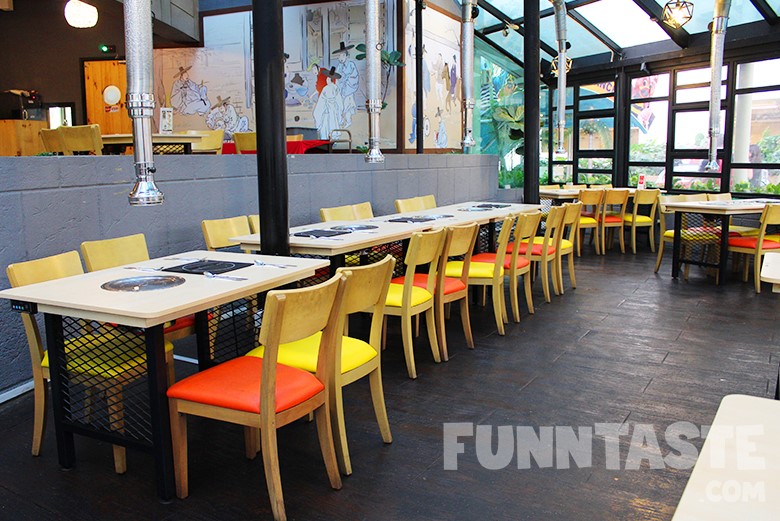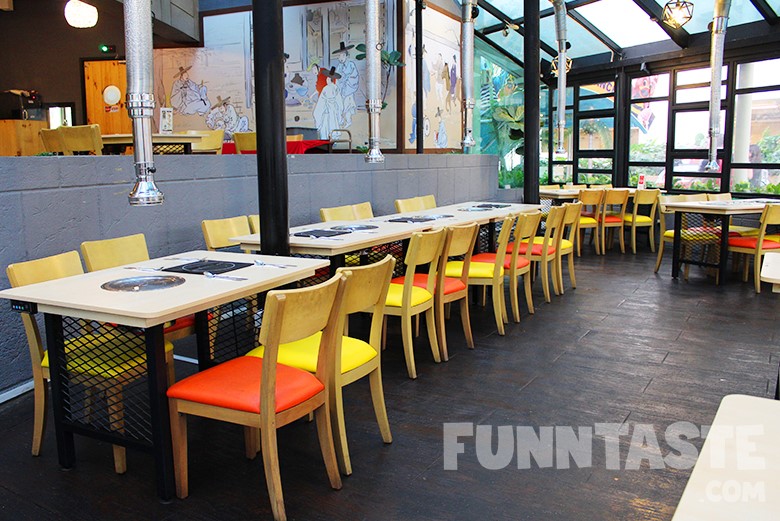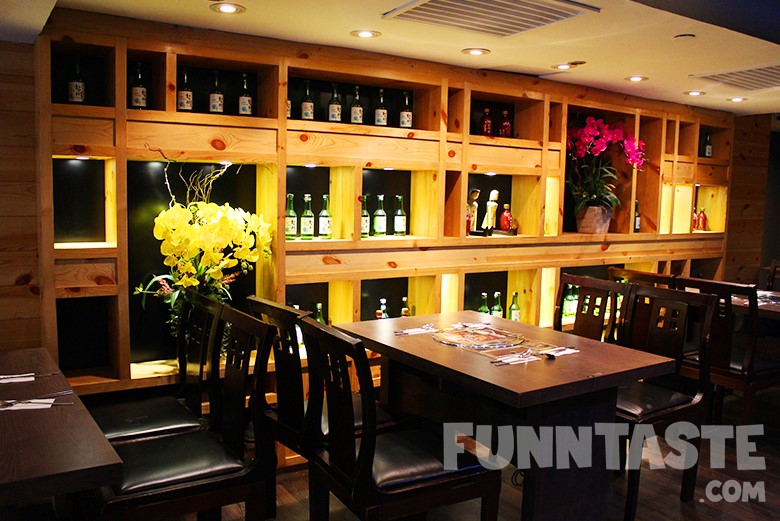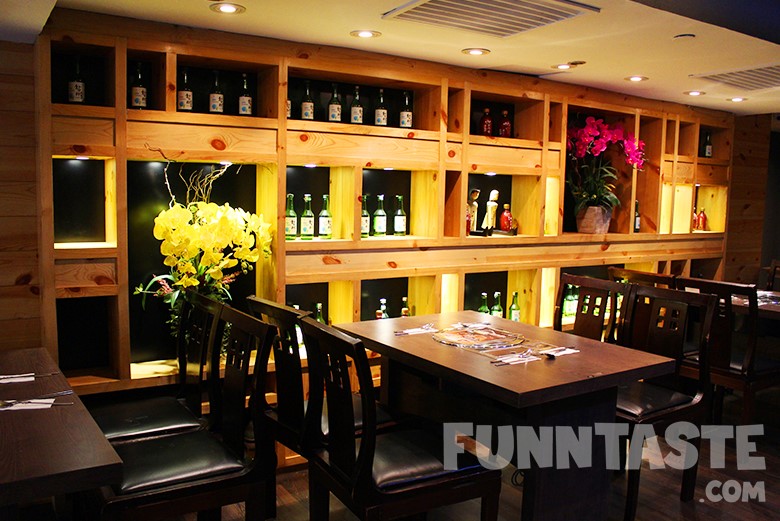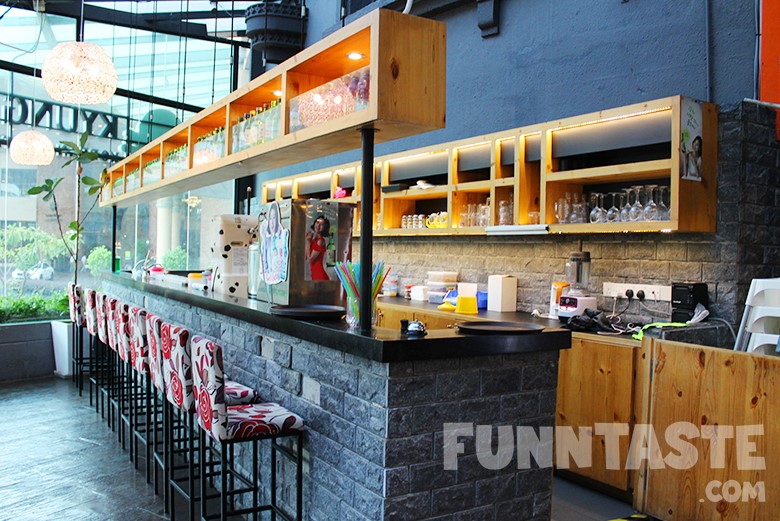 Kyung Joo's Sunway Hotel outlet gives out a comforting and relaxing vibe with a beautiful view of Sunway Resort Hotel & Spa. The restaurant is also comfortable and spacious.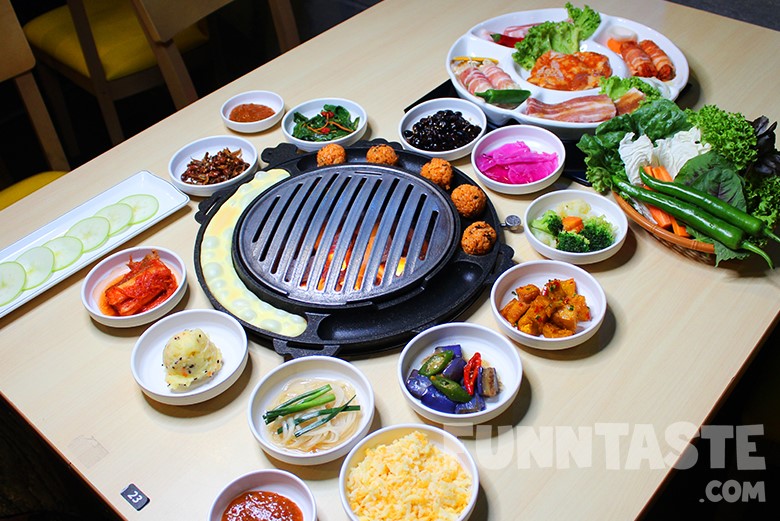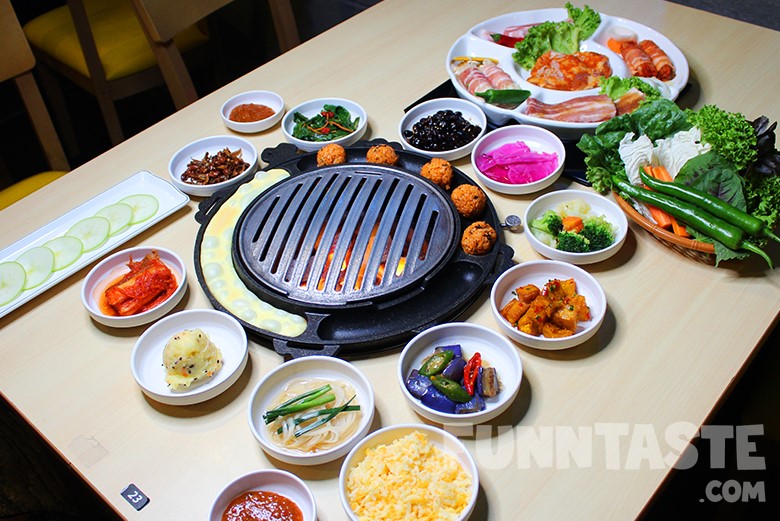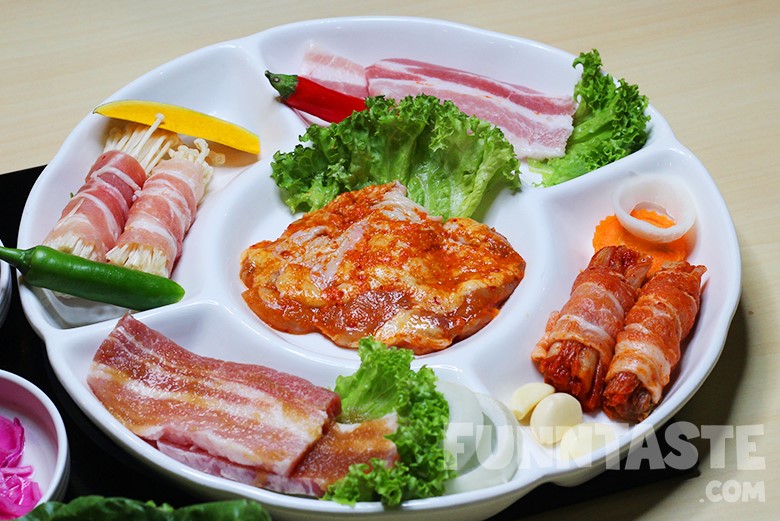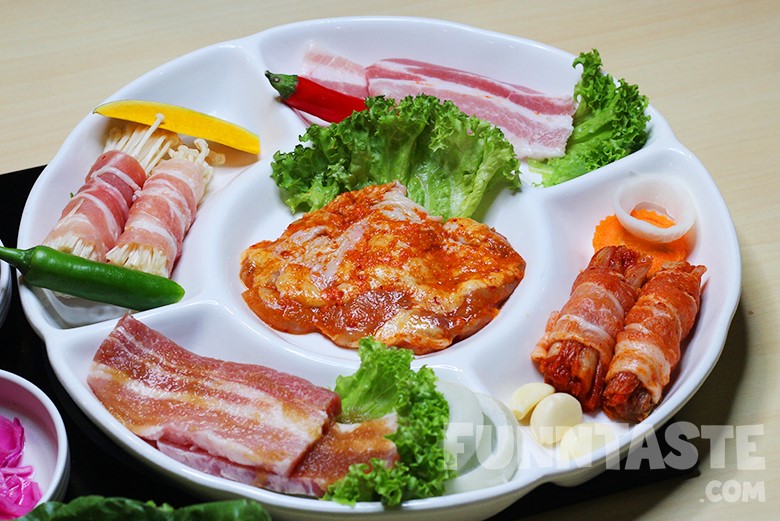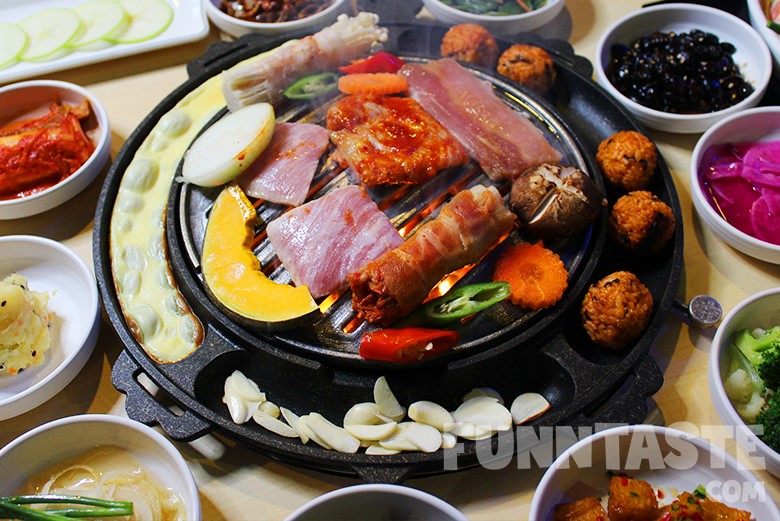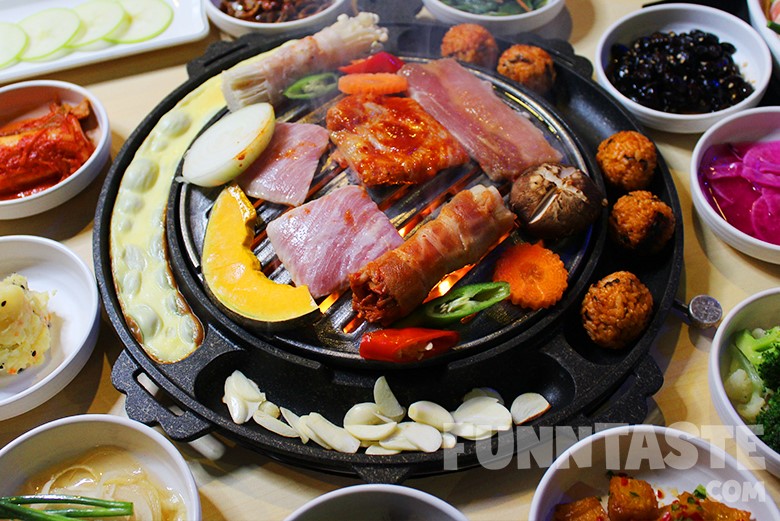 We sampled the best seller – Cheesy BBQ Platter (RM122) which is suitable to share among 3 – 4 pax. This set comes with Pork Belly, Bacon Wrapped with Enoki Mushroom, Marinated Chicken Thigh, Toasted Rice Ball, Egg Crust and Cheese. Lucky for us the staff did all the arranging, cooking and grilling hence we didn't have to worry about overcooking.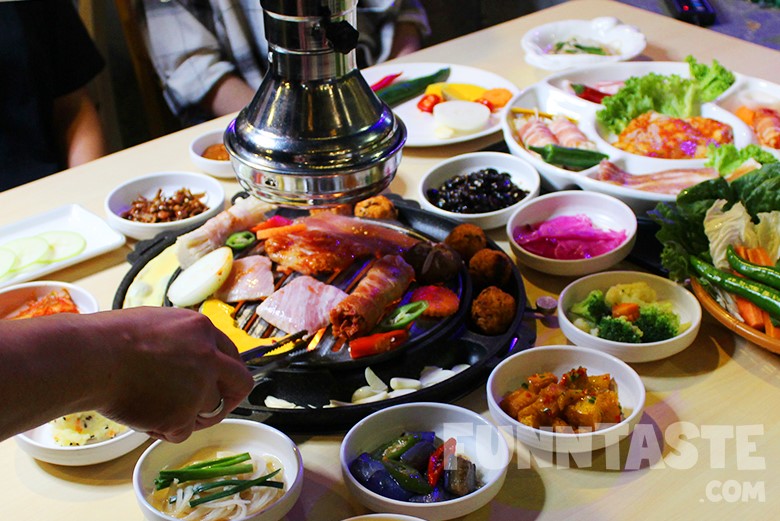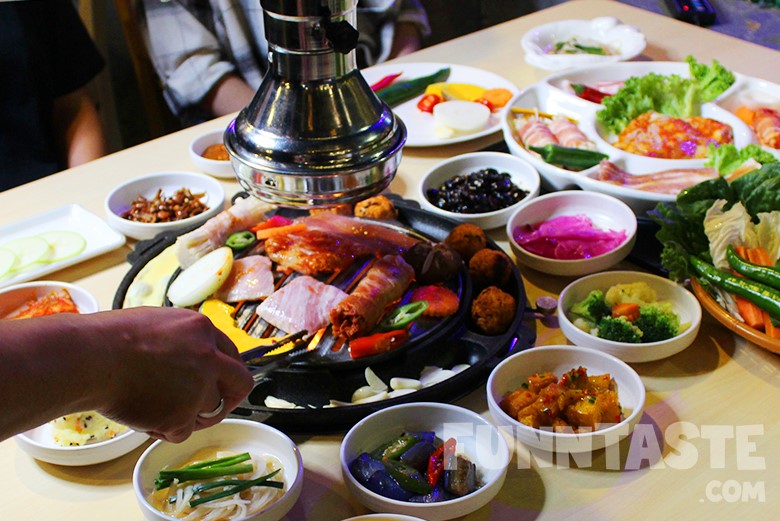 The pork belly and chicken meat were tender, with tasty charred bits around the sides. This paired well with the dipping sauces provided was simply excellent. The pork belly with enoki mushroom was quite delicious too. Each bite was slightly crunchy because of the hot grill. The BBQ here is charcoal grill so the meats had a wonderful smoky taste.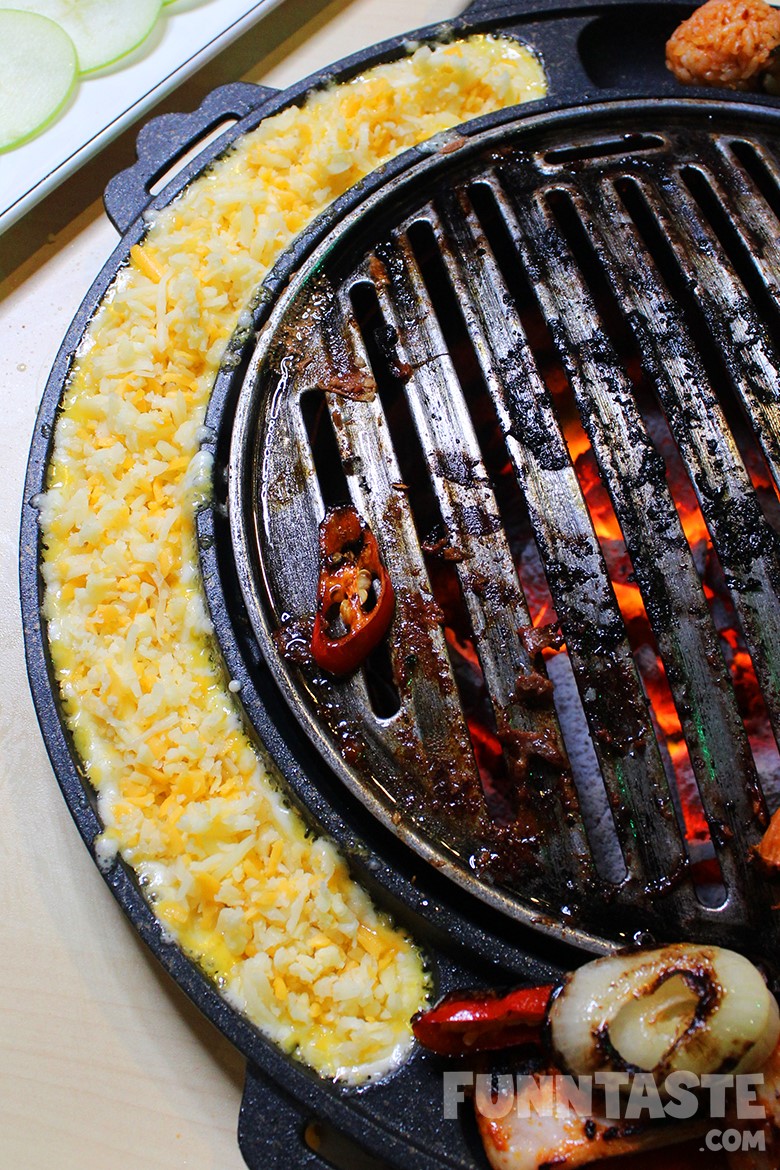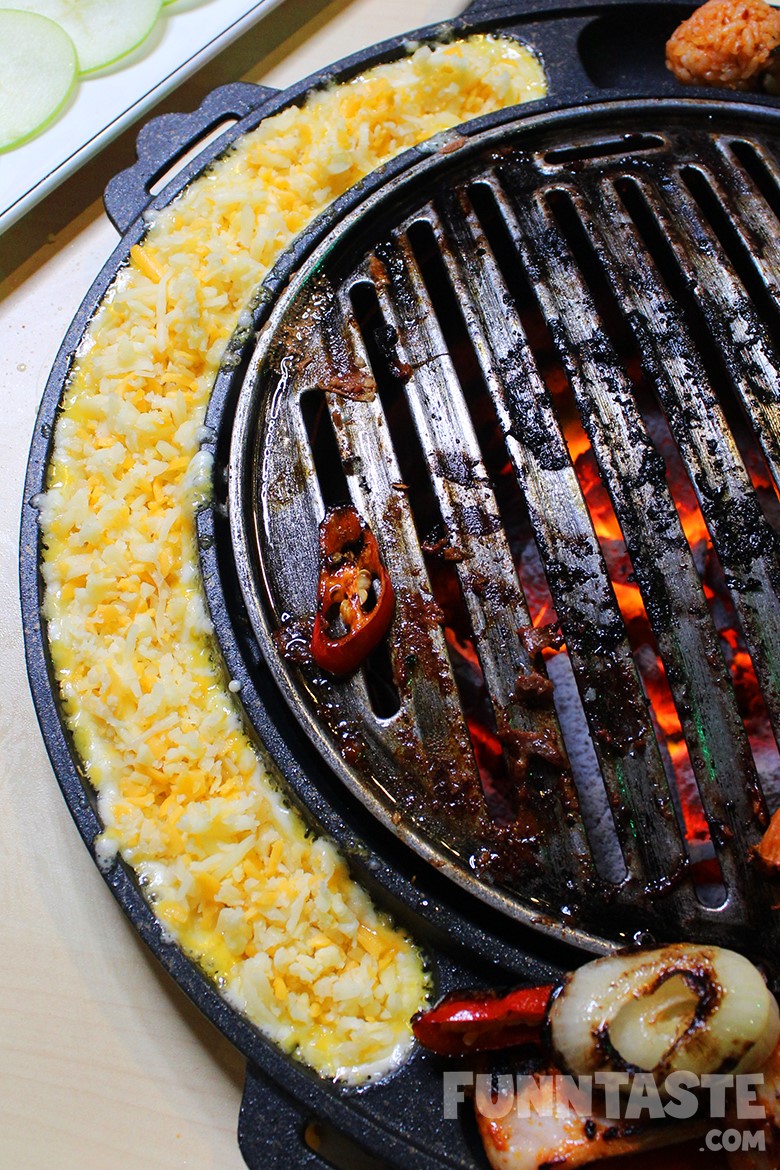 We loved the addition of gooey cheese on the side as it made our dish so much more interesting. The melted cheese added lots of flavours to the meat and gave a satisfying pull.
This set also comes with 10 different Korean side dishes – kimchi, black beans, anchovies, pickled radish, pumpkin, just to name a few. As you would have guessed, the side dishes are free refill.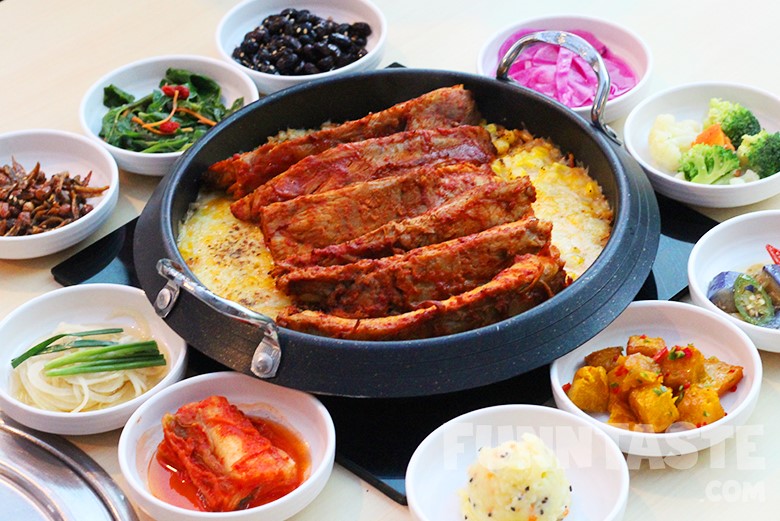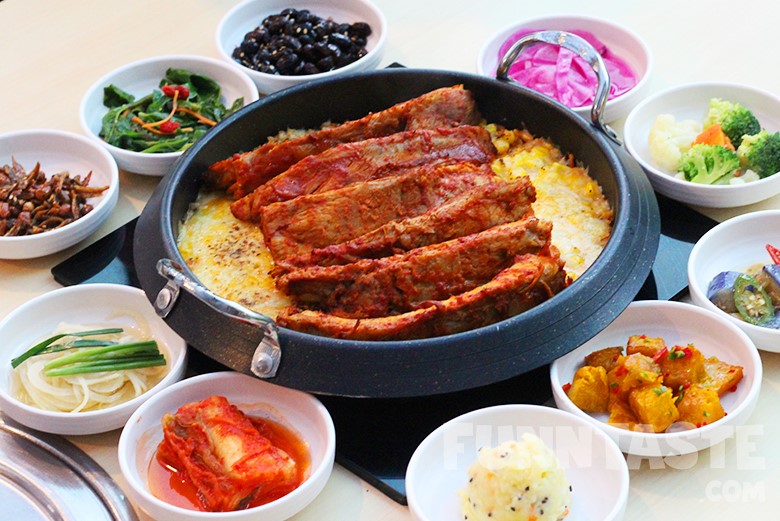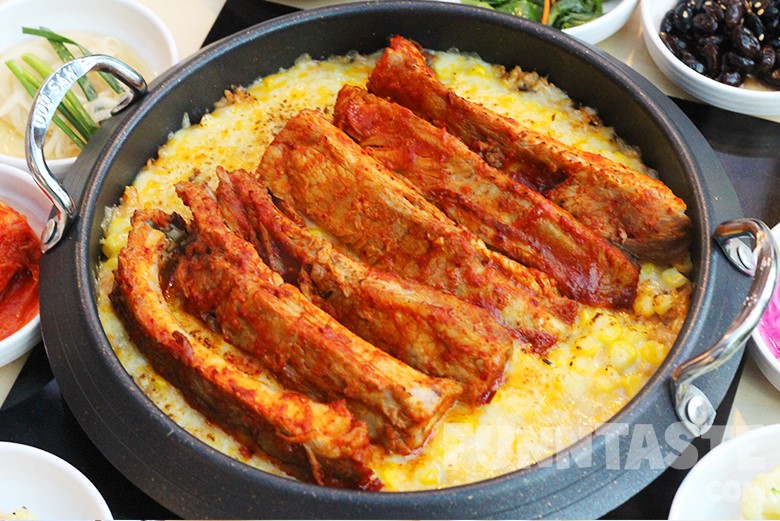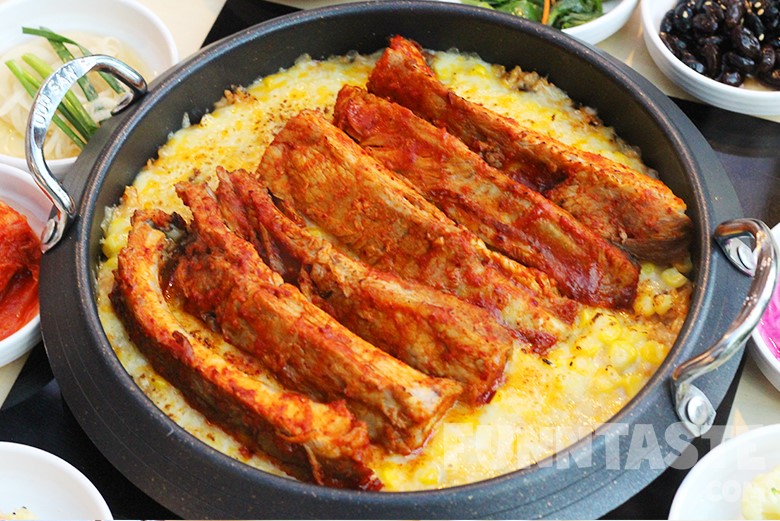 If the Korean BBQ is not enough to fill you up, you can add on their Mozzarella Cheese Pork Ribs With Rice (RM68.50). This dish is served with cheese, rice, corn and 6 huge chunks of pork ribs.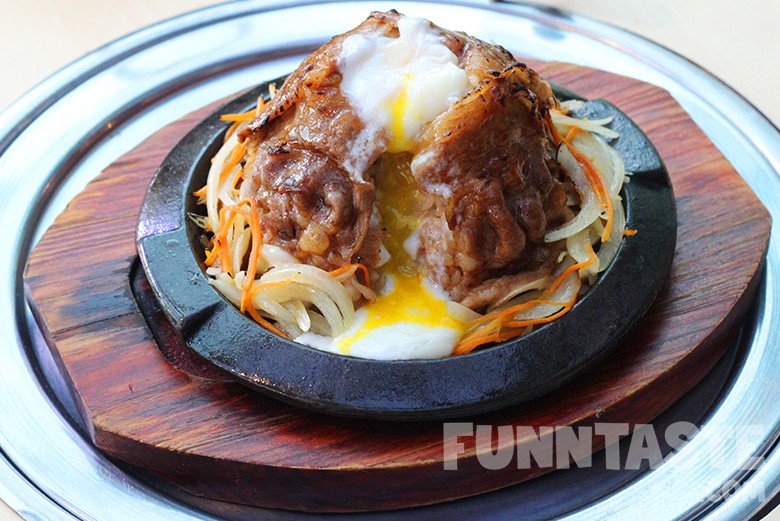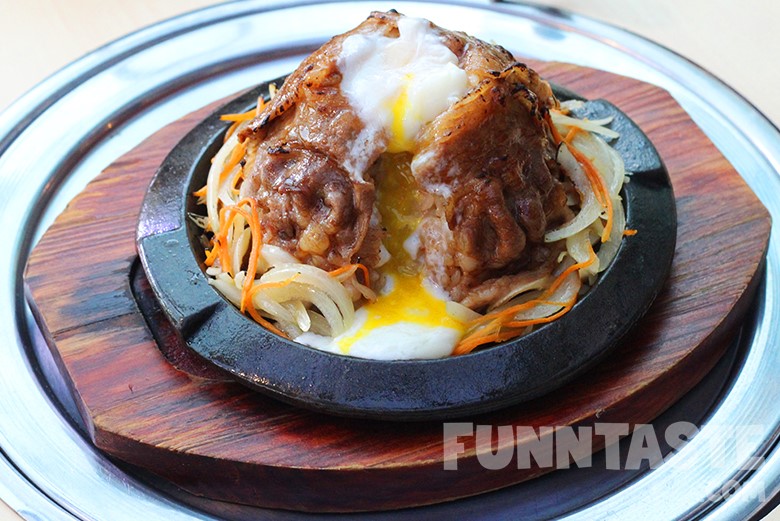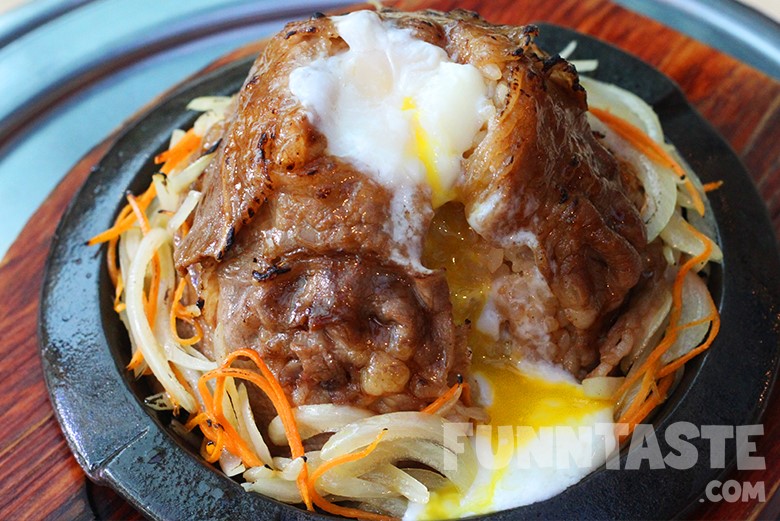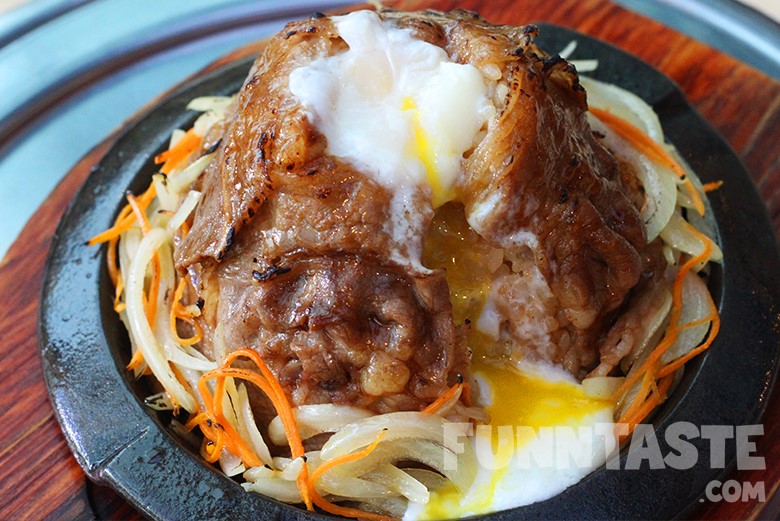 If you are looking for something slightly lighter, do opt for their Bulgogi Mountain Rice (RM33.60). Available in beef and pork option, the dish is served with choice of beef, rice and soft boiled egg as well as a garnish of onion and carrot slices on the side.
The concept almost looks like Korean Volcano Fried Rice, except the rice was not fried and the dish came with a lot amount of rice. Taste wise, we felt the dish was packed in flavour and their beef slices were well-seasoned.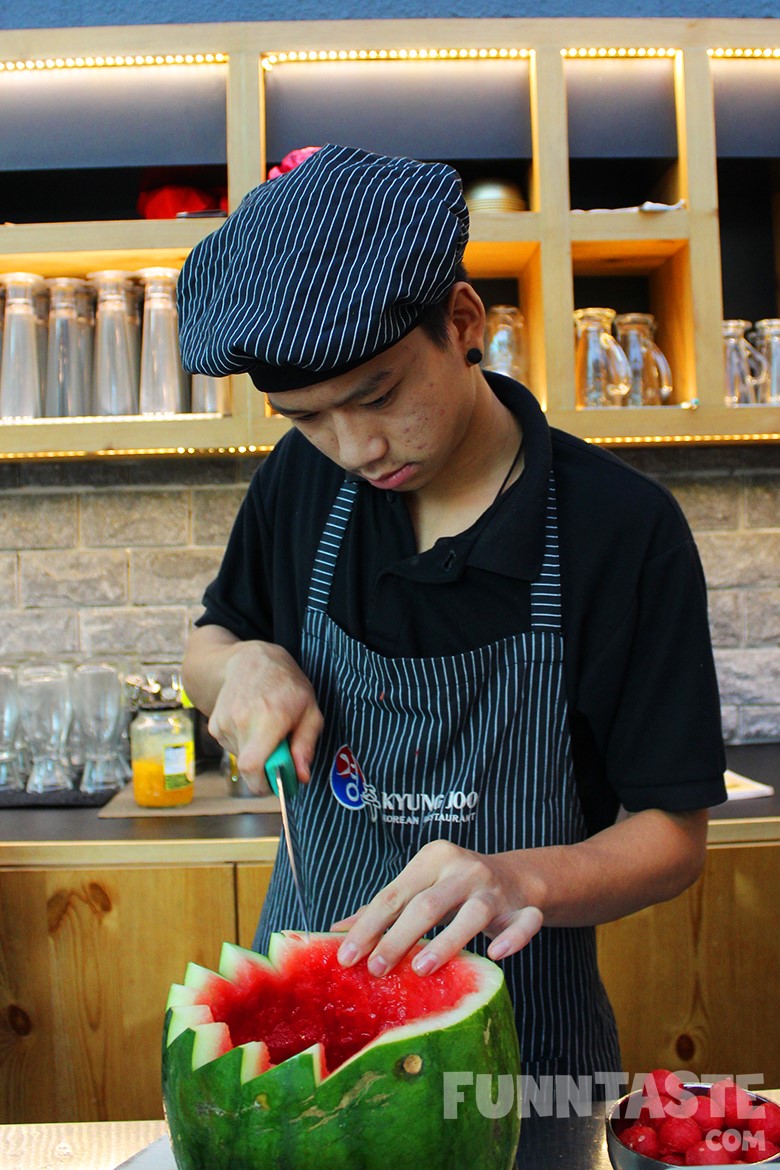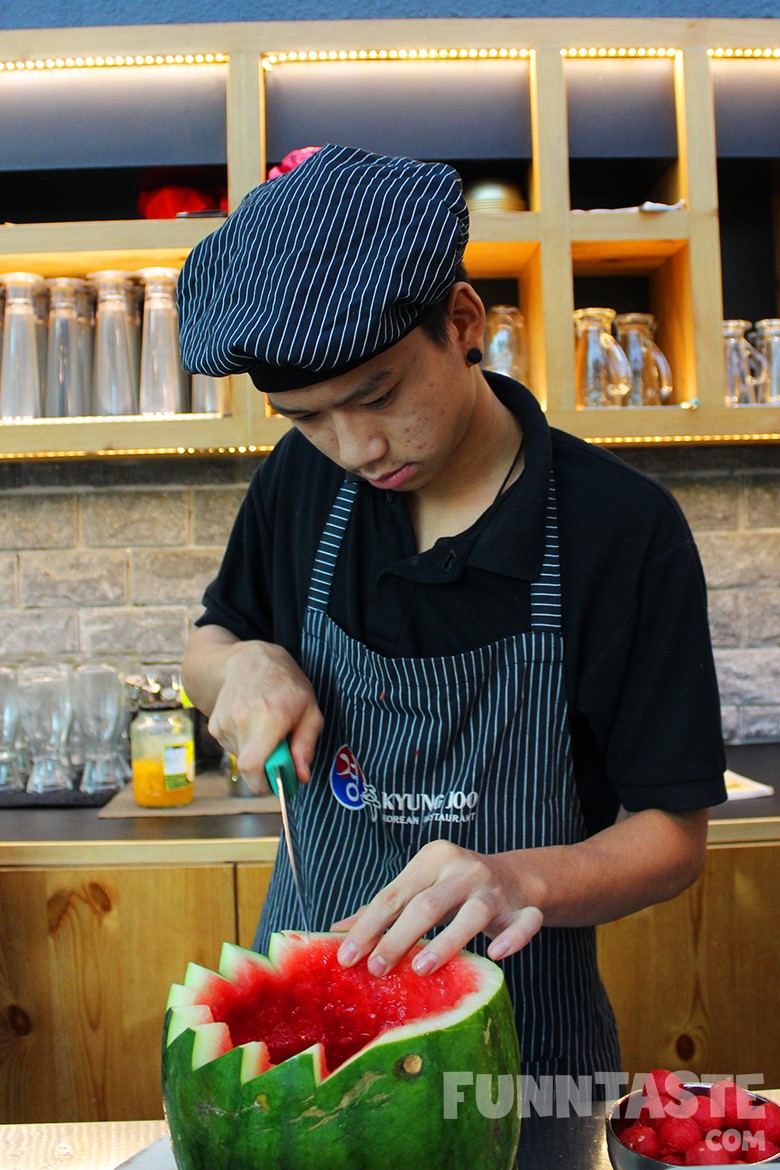 Kyung Joo also serves a wide variety of drinks, such as tea, fruit juices, as well as alcoholic beverages like soju (rice liquor) and mojito.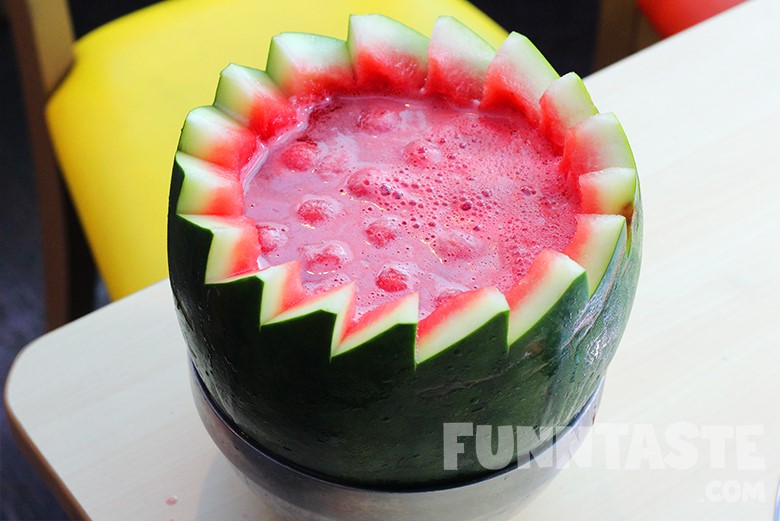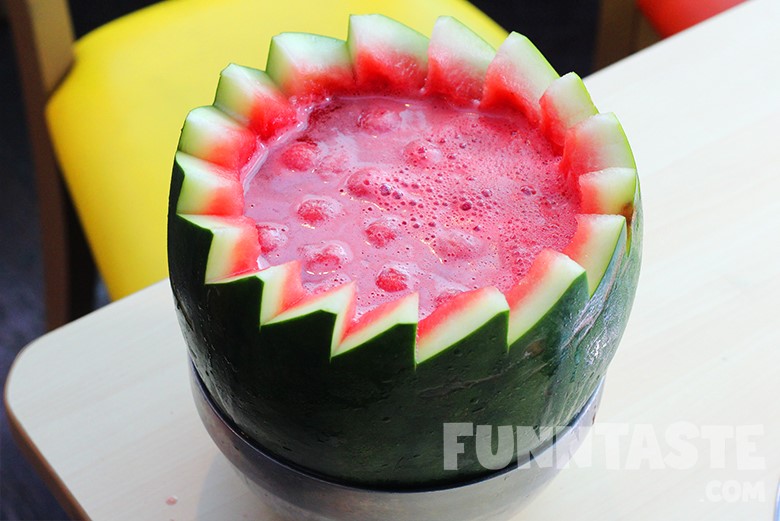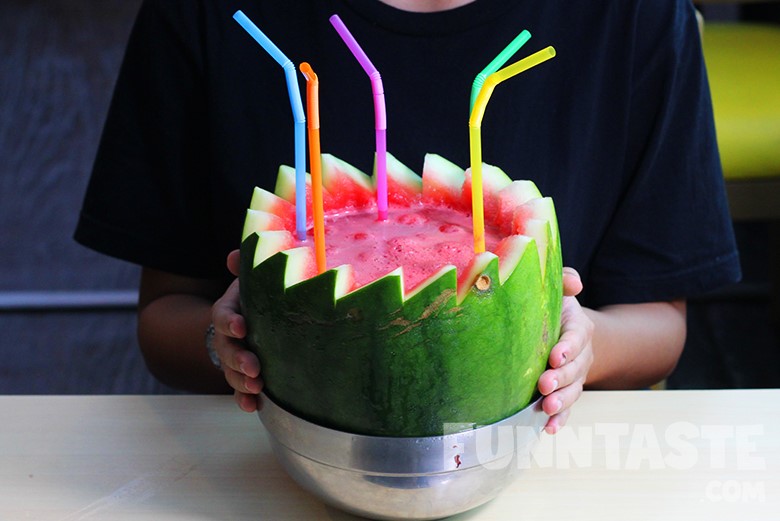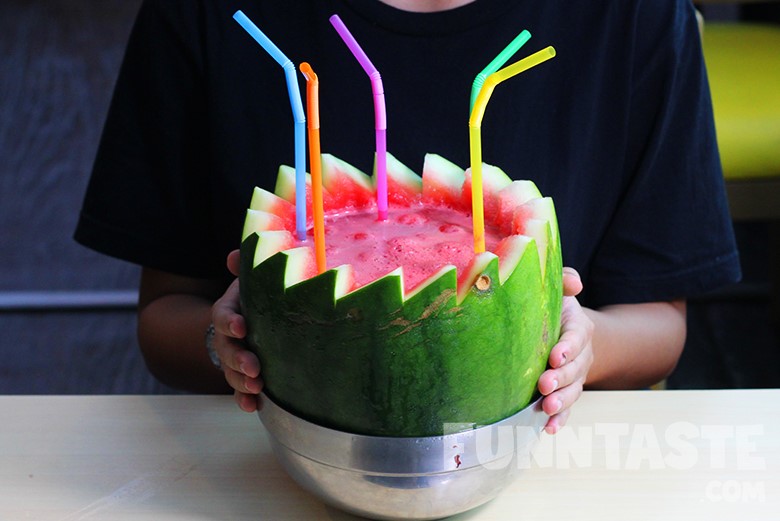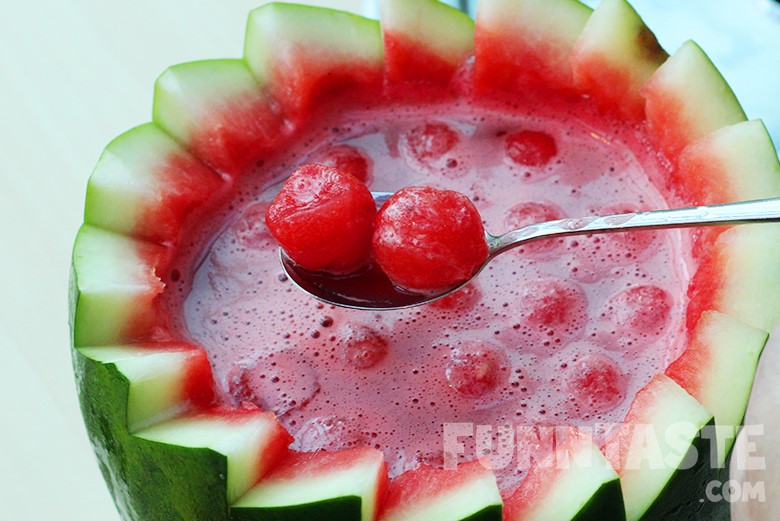 A rather eye-catching beverage, their Soju Melon (RM46) is essentially a watermelon-turned-punch bowl with soju and watermelon chunks in it. While the ingredients may sound simple, we truly enjoyed this drink and couldn't get enough of it.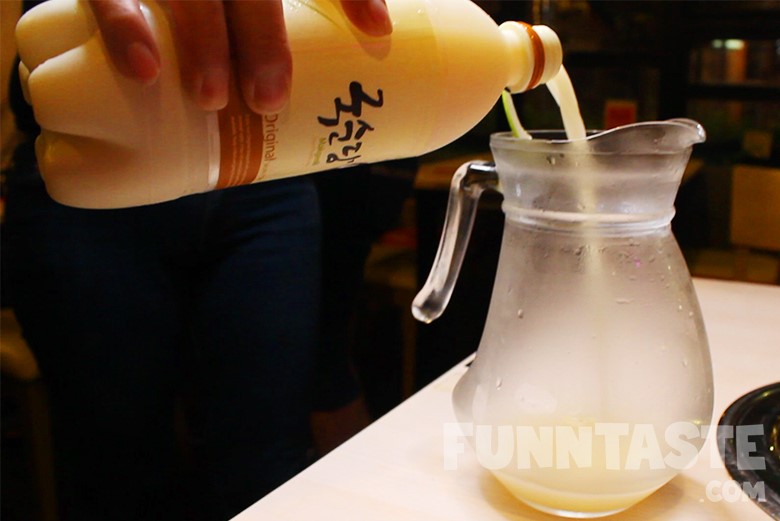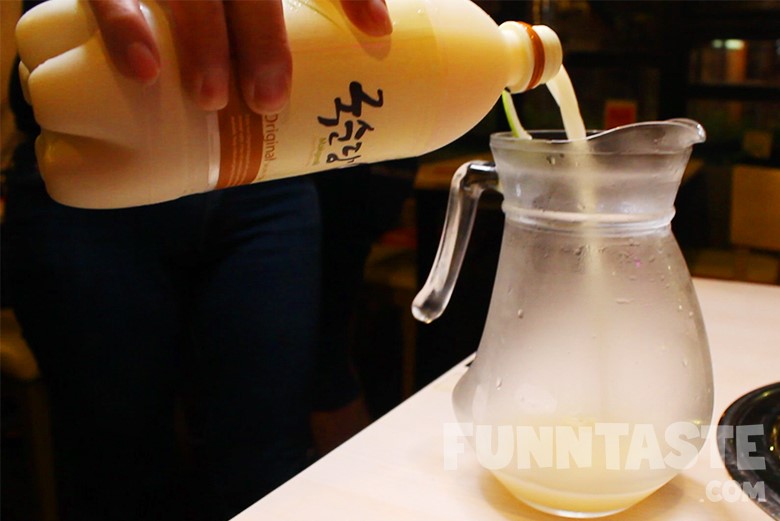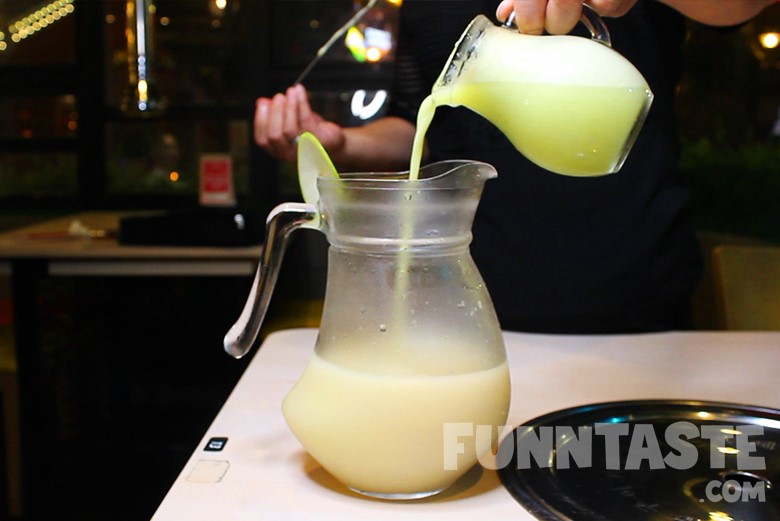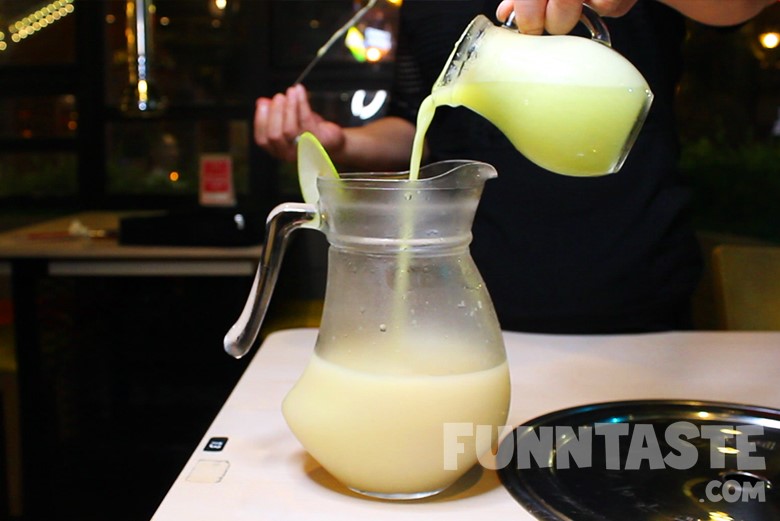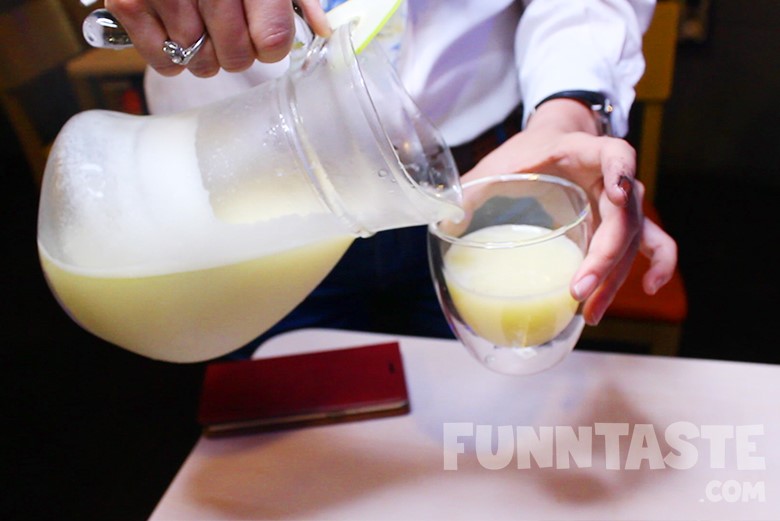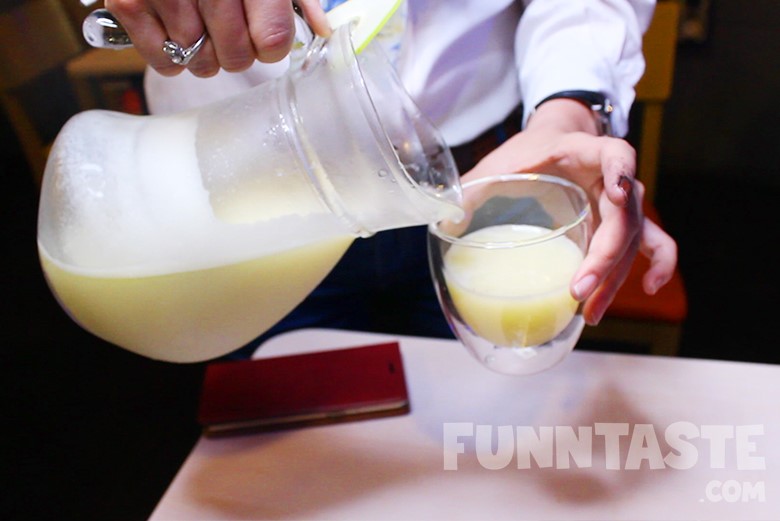 If you are looking for a cocktail, you can try the Apple Makgeolli Cocktail (RM42) as it's highly recommended here. It's basically green apple juice mixed with Makgeolli wine. May not be suitable for everyone especially if you are not used to drinking alcohol.
One of the main highlights of Kyung Joo's Sunway Hotel branch is the private dining room. This is not an ordinary private dining room as it comes with free karaoke facilities. This room is suitable for birthday parties or group gatherings as it requires a minimum spending of RM1,000 per table.
This article is written in collaboration with Kyung Joo Korean Restaurant.
More Info
Kyung Joo Korean Restaurant
Ground Floor, Sunway Resort Hotel & Spa,
Persiaran Lagoon Perdana,
46150 Petaling Jaya
Operating Hours: 11.00AM – 3.00PM | 5.00PM – 10.00PM Daily
Phone Number: +60166447068