KungFu Ramen is a Chinese Muslim restaurant that specialize in Lanzhou Beef Noodles, a popular dish originating from Lanzhou in China. If you don't consume beef, you can opt for chicken or lamb, which cost you around RM8.00 to RM11.00.
It's easy to pass of KungFu Ramen as another regular Chinese Muslim restaurant that caters to the Muslim who loves a bowl of piping hot noodle. As a team of food connoisseur who always have eager to learn about different cuisines, we gave this place a shot, and we were tremendously disappointed.
Read on to find out why.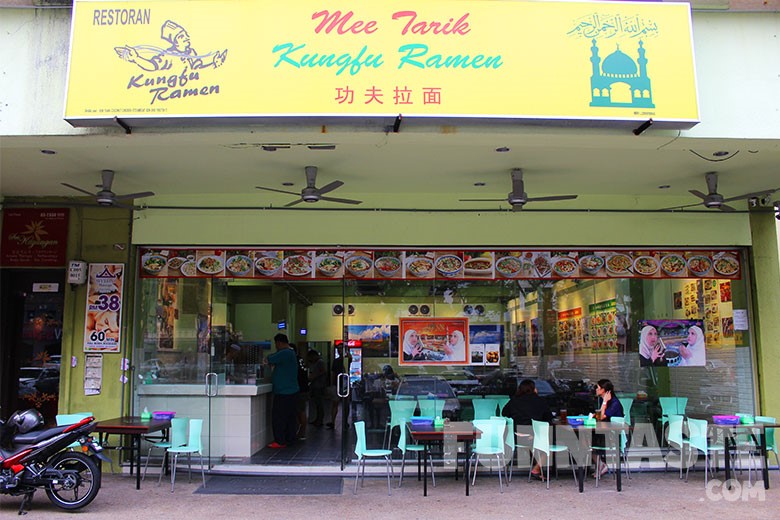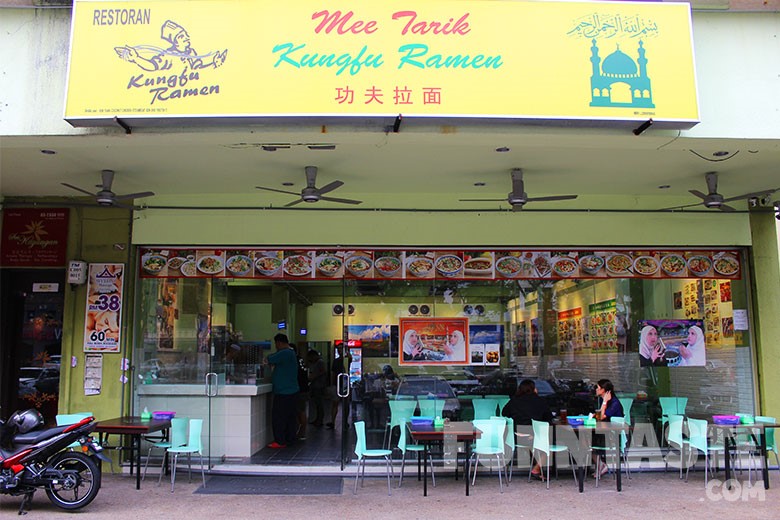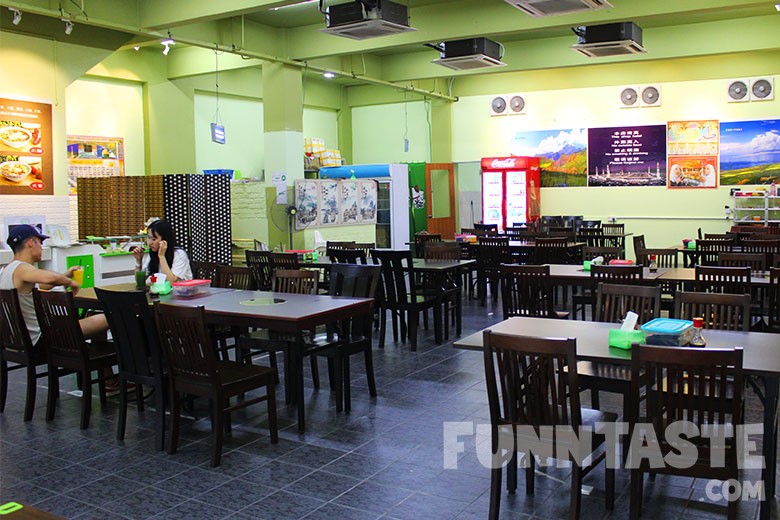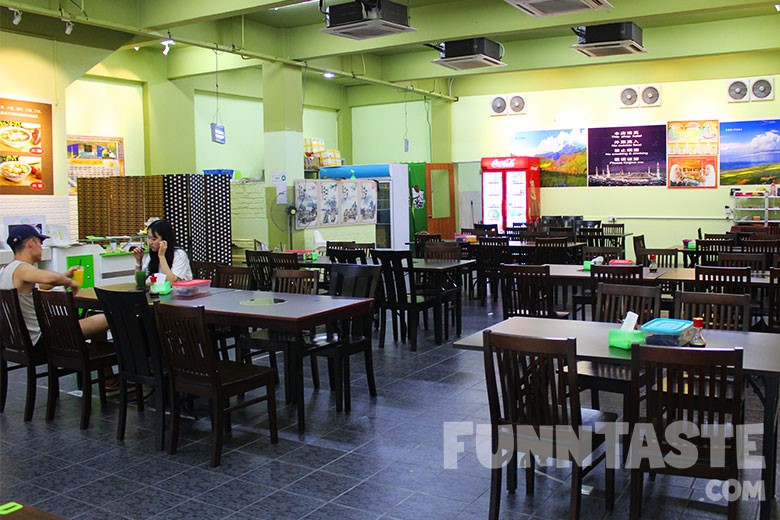 During dinner time on a Wednesday evening, there were not many dine-ins at KungFu Ramen, but there were couple of customers who did takeaways. The environment here was not inviting, staff were showing reckless lack of concern to the customers, and they were lazily slow to attend, not exactly a place where we foresee millennials would step in.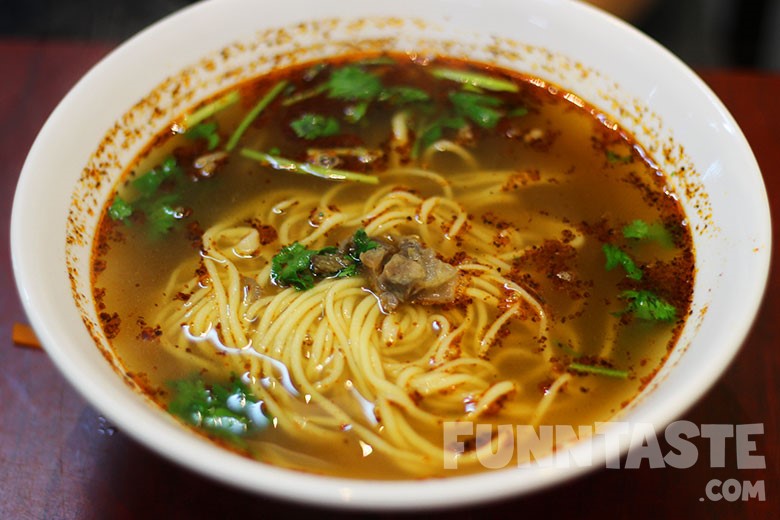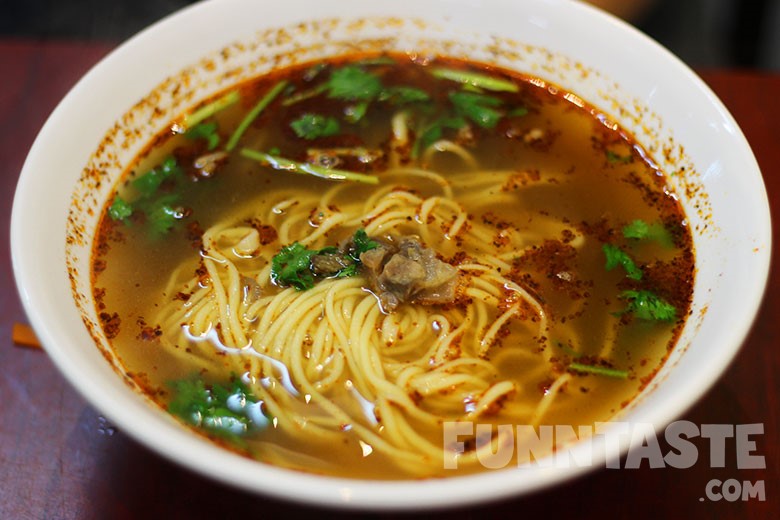 On the bright side, the noodles were not as bad as their service. We ordered a bowl of hot Braised Beef Noodle With Beef (RM8.50). The broth was soothing with pieces of beef, and the hand-pulled noodles, which were freshly made by the sifu, was firm and springy. Feel free to add more chillies into the soup, we felt it made the dish tasted better. However if you love heavy flavored food, this dish may not suit you as it was lacking in the oomph factor.
Now here's the interesting part.
We also ordered a Fried Hand-Pulled Noodle With Beef (RM10.00). After the dish was served, we took out our DSLR to take photos. Nothing odd with the dish at the first glimpse.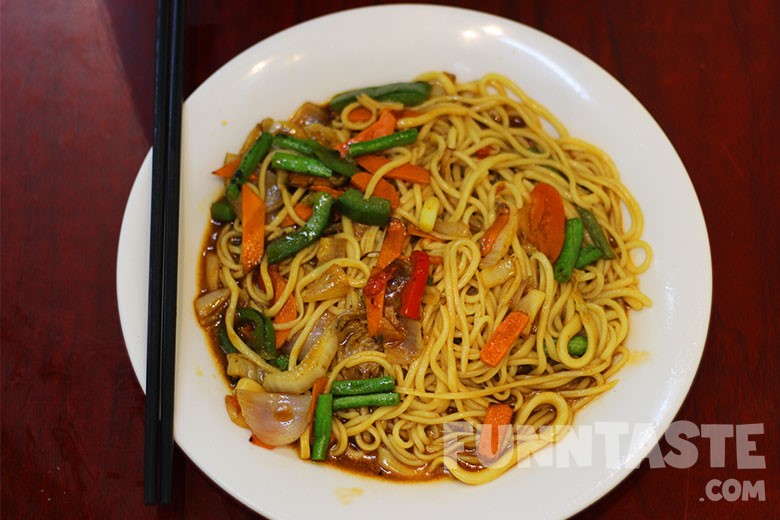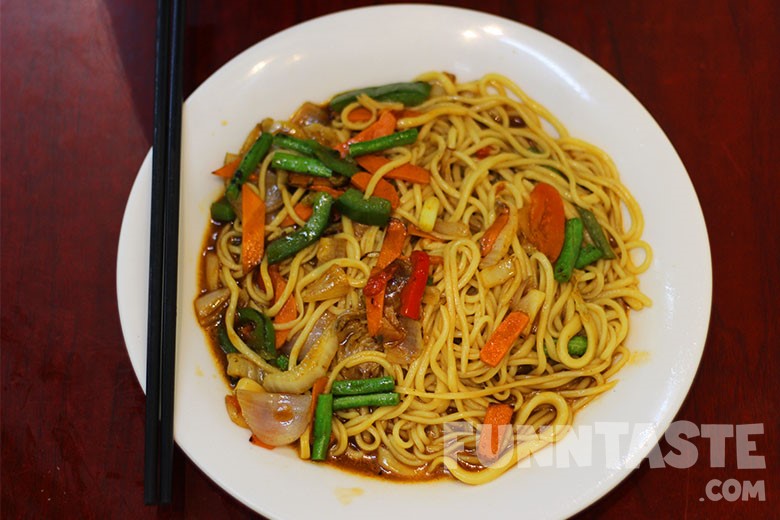 But when we were ready to chow down, we found out there was no beef in it (we thought it was covered under the noodle). Immediately we passed the noodle dish to the sifu who was visibly disappointed by his staff's lack of mindfulness. There were zero apologies nor explanation made from the staff.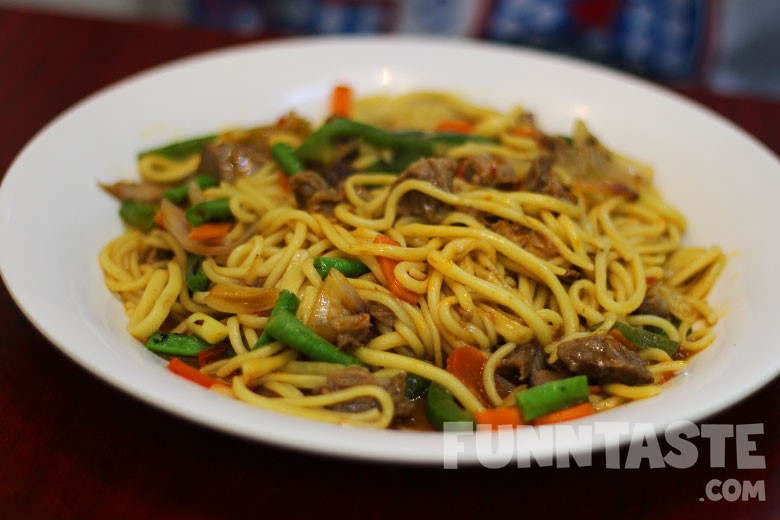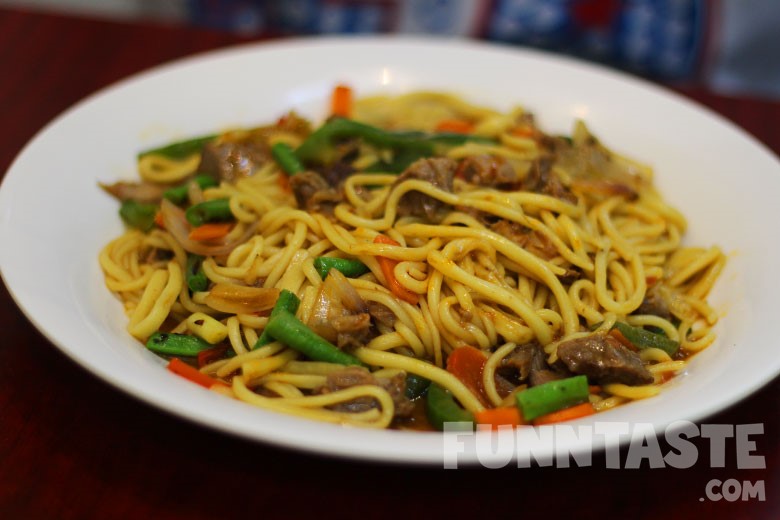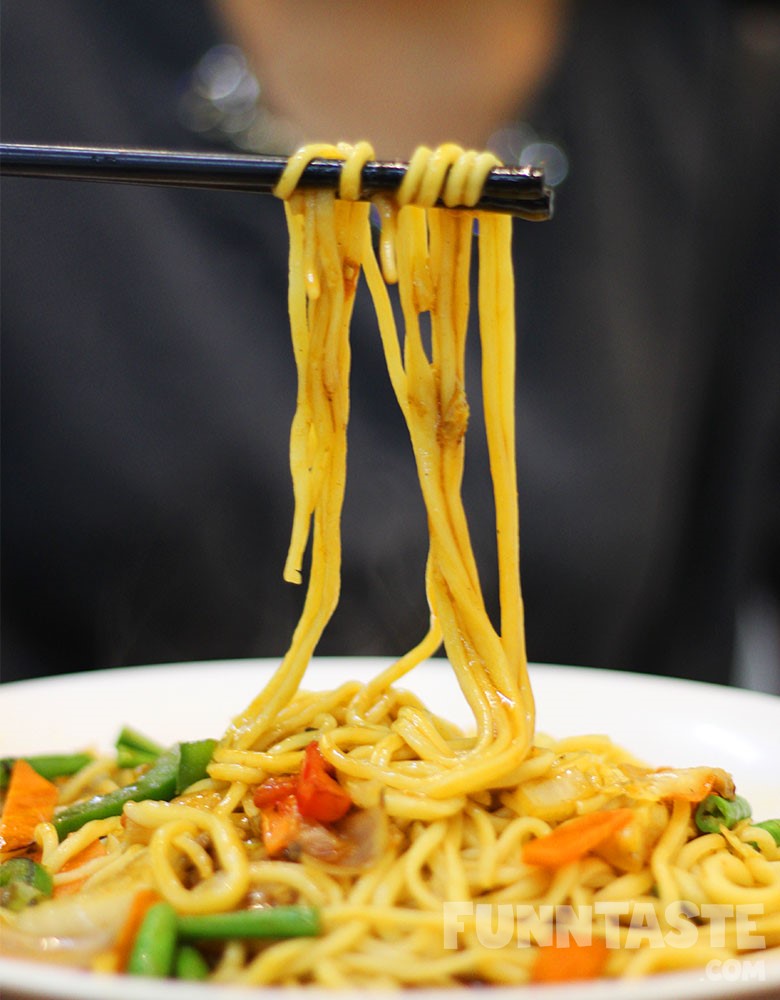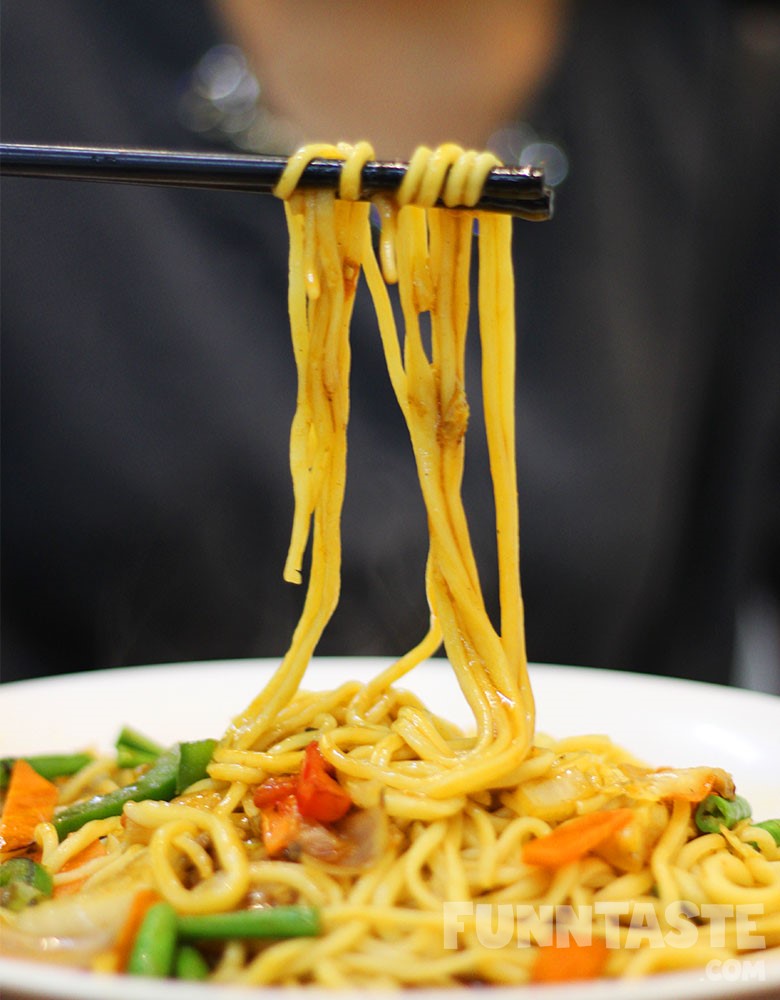 The Fried Hand-Pulled Noodle With Beef was bland and upsetting. The noodles had little or no taste, and the tomato gravy was watery. For the sake of not wasting food, we managed to force ourselves to finish the food with the help of the chilli.
Verdict
The Braised Beef Noodle With Beef was better than the Fried Hand-Pulled Noodle With Beef.
Service wise, the ordering process was unfortunately painful. The staff who attended our order (who speaks fluent Malay, 100% not from China) was clueless, zero knowledge towards the menu. Not to say they were discourteous, but it could have been better if they could say "please hold on", "I'll get my sifu to explain."
We also did some investigating on the restaurant as the tables all come with a glass burners which was quite odd. Turn out, the premise of KungFu Ramen was used to be Run Yuan Coconut Steamboat, a steamboat place that uses coconut water in the broth. As we dug deeper, we found out that both restaurants KungFu Ramen and Run Yuan is operated by the same owner due to the same phone number he advertised.
While we're certain KungFu Ramen has its appeal, given what happened to us, a gentle warning, do try this KungFu Ramen at your peril. On an irrelevant remark, the sifu was friendly and let us take photos.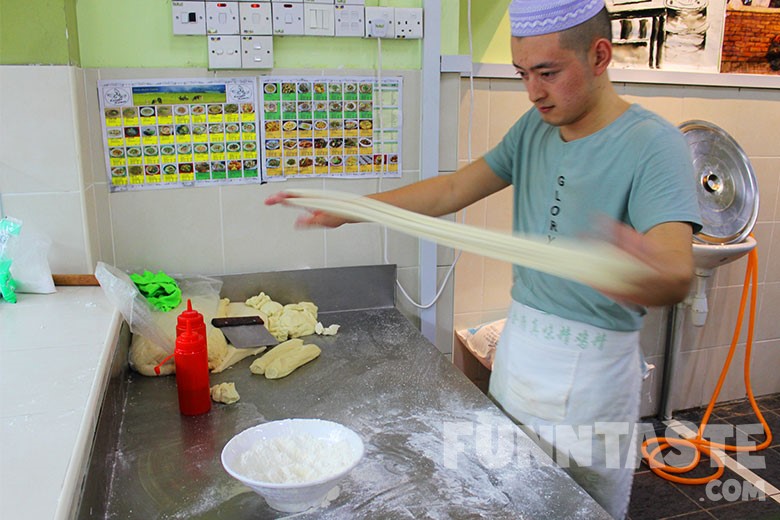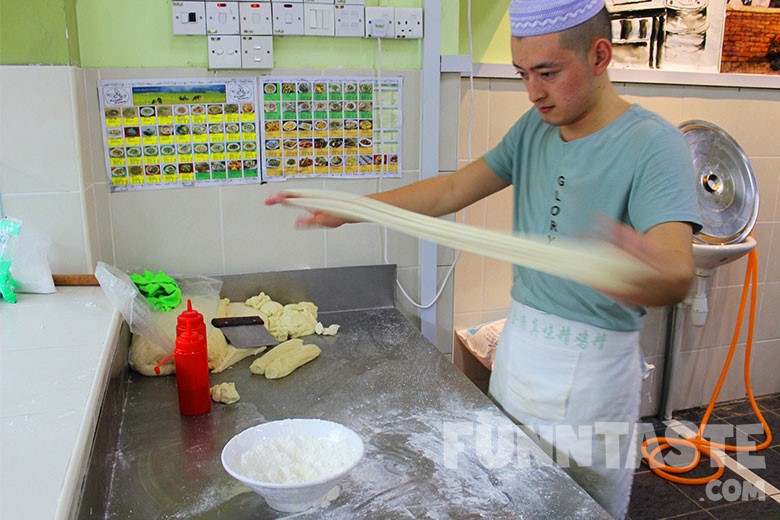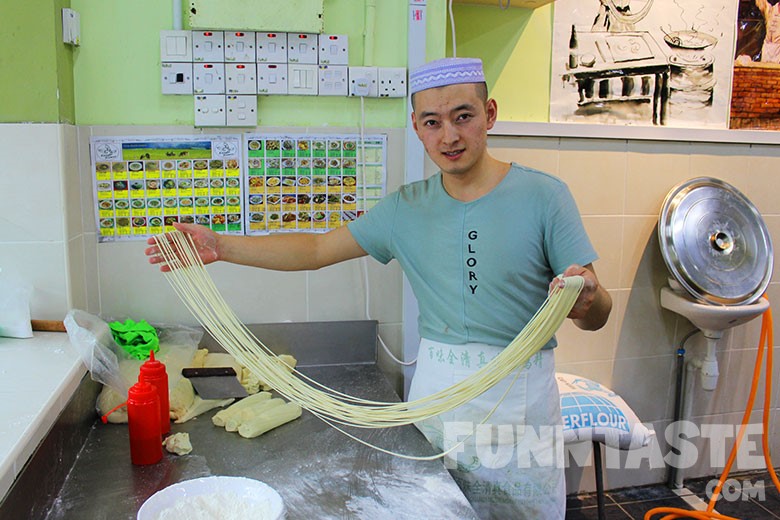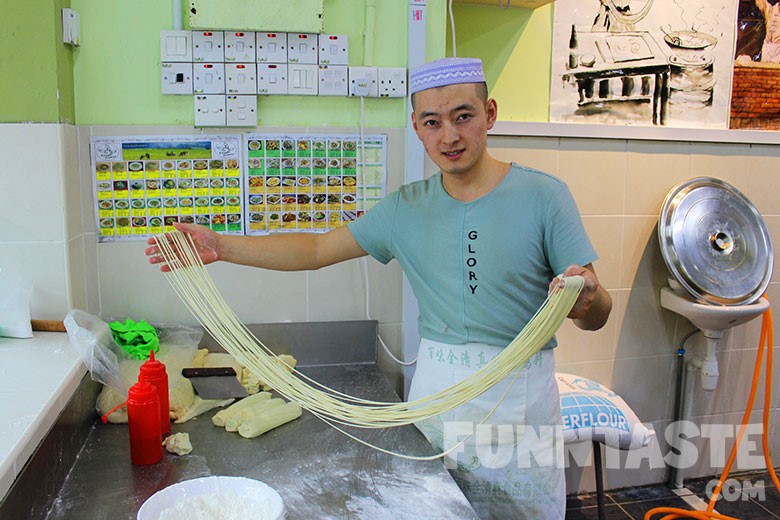 More Info:
KungFu Ramen / Mee Tarik Kungfu Ramen
12a, Jalan PJS 8/10,
Dataran Mentari, Bandar Sunway,
Petaling Jaya, 46150, Selangor.
Cuisine: Chinese Muslim
Operating Hours: 11:30AM – 11:30PM, Daily