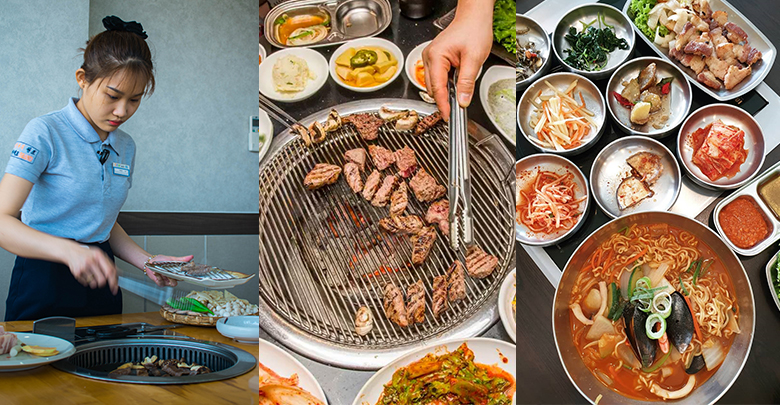 Feature Image Credit: Photo by Kon Karampelas on Unsplash, Hector Vasquez, connchin
Korean dramas and music hit us during the early 2000 and has left its mark ever since. And slowly, many Korean restaurants started to sprung up over Malaysia. In today's world, it's no longer necessary for you to travel all the way to South Korea in order to have a taste of authentic Korean dishes.
Expat recommendations? If you're looking for a Korean restaurant that serves food in that category, then you've come to the right place. From a Korean BBQ spot in Mont Kiara to secret gems in Puchong and Bangi, let's take a look at these 10 secret gems where Korean expats love to eat. Jal meokkessumnida!
1. Po Cha Korean Restaurant Ampang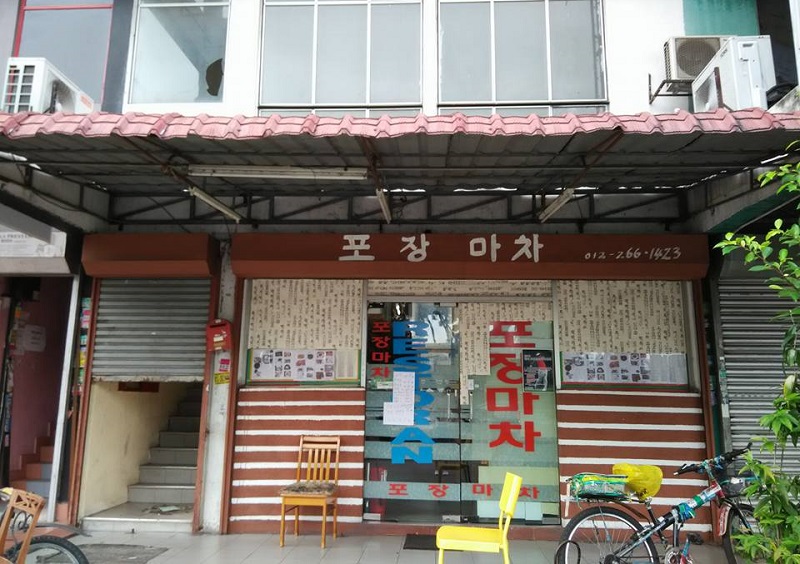 Image Credit: 餵吃喵 美食大全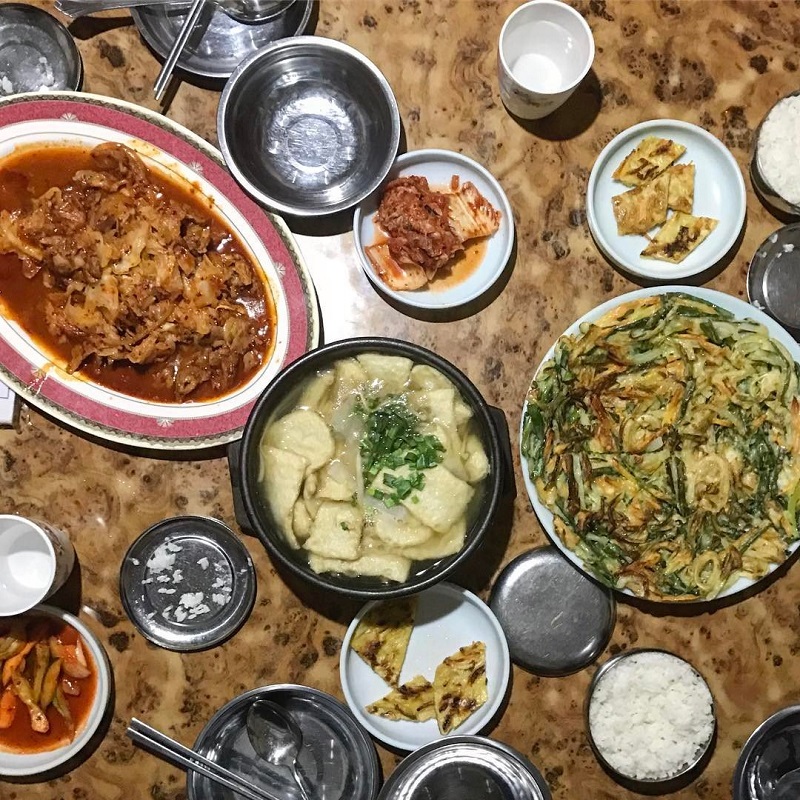 Image Credit: jaydengoldfish
Ampang is always an ideal place to look for Korean food and Po Cha Korean Restaurant is one of the best restaurants in the area. Upon entering, you'll be greeted with Korean scribbling, graffiti, posters, and old calendars, which just adds to the authentic eating experience in South Korea. And their food is super authentic; Po Cha Army Stew comes with a spicy and sourly soup topped with tofu, ham, sausage and springy ramyeon. Pairing them with their BBQ pork. So good!
Address: 15, Jalan Sulaiman 3, Taman Putra Sulaiman, 68000 Ampang, Selangor
Opening Hours: Everyday, 5.30pm – 12am
2. Sae Ma Eul Korean BBQ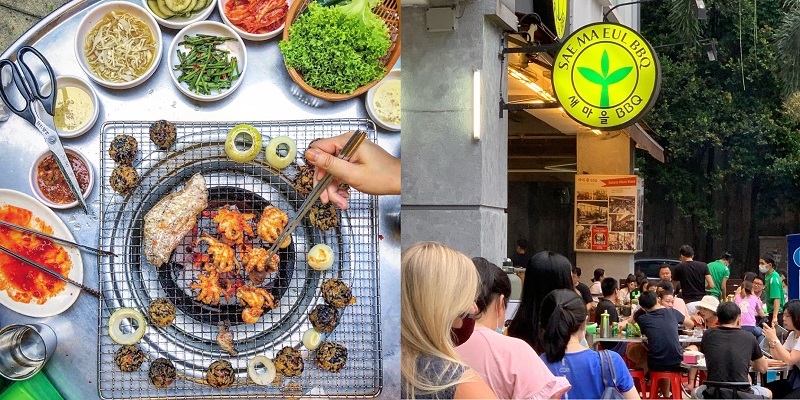 Image Credit: randy_oh & this_is_wkiat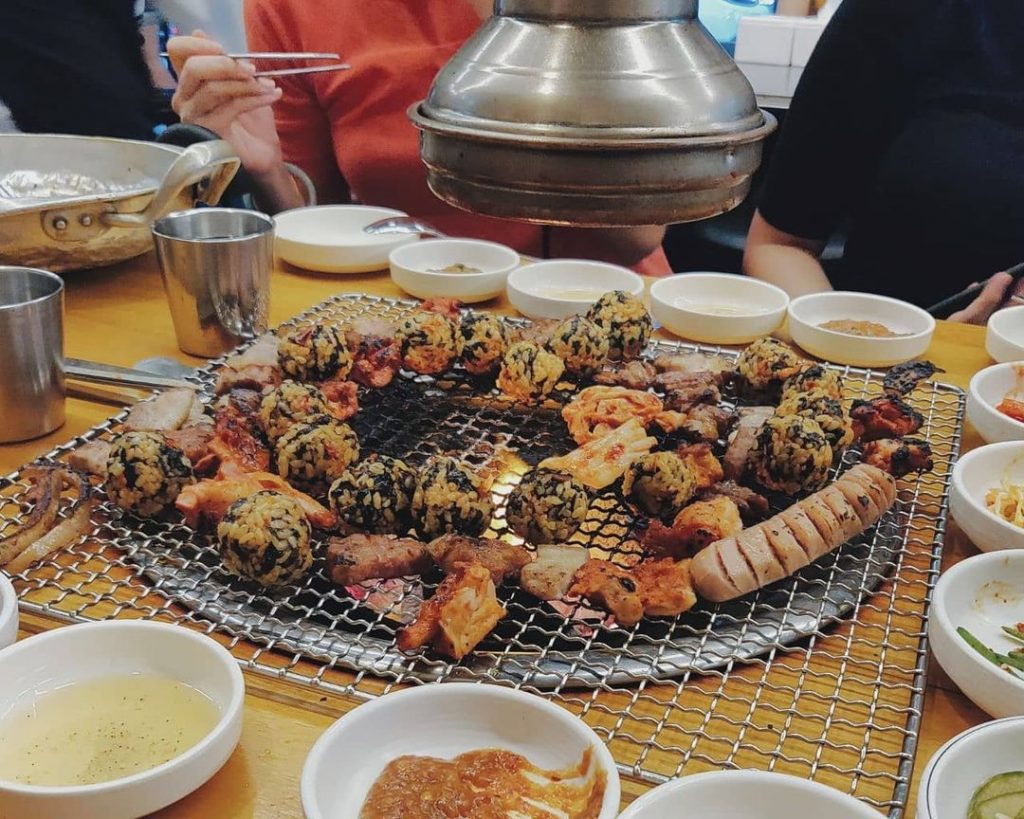 Image Credit: l1ly_whale
If you always wanted to enjoy a good barbecue with some friends over dinner and supper like one of the scenes from your favourite K-drama, Sae Ma Eul Korean BBQ is the right place to be. The al fresco-like barbecue joint serves assorted grilled pork, chicken and beef. Aside from their barbecue meats, the other popular dish is their Spicy Rice Ball, a delicious side dish to have while waiting for the meat to be cooked. Shape them into balls and place over the fire until the outer layer is crunchy. Oh! So satisfying!
Address: 1-G Jalan Solaris 4, Mont Kiara 50480 Kuala Lumpur
Opening Hours: Everyday, 3pm – 1am
3. Eid Authentic Korean Cuisine (Halal)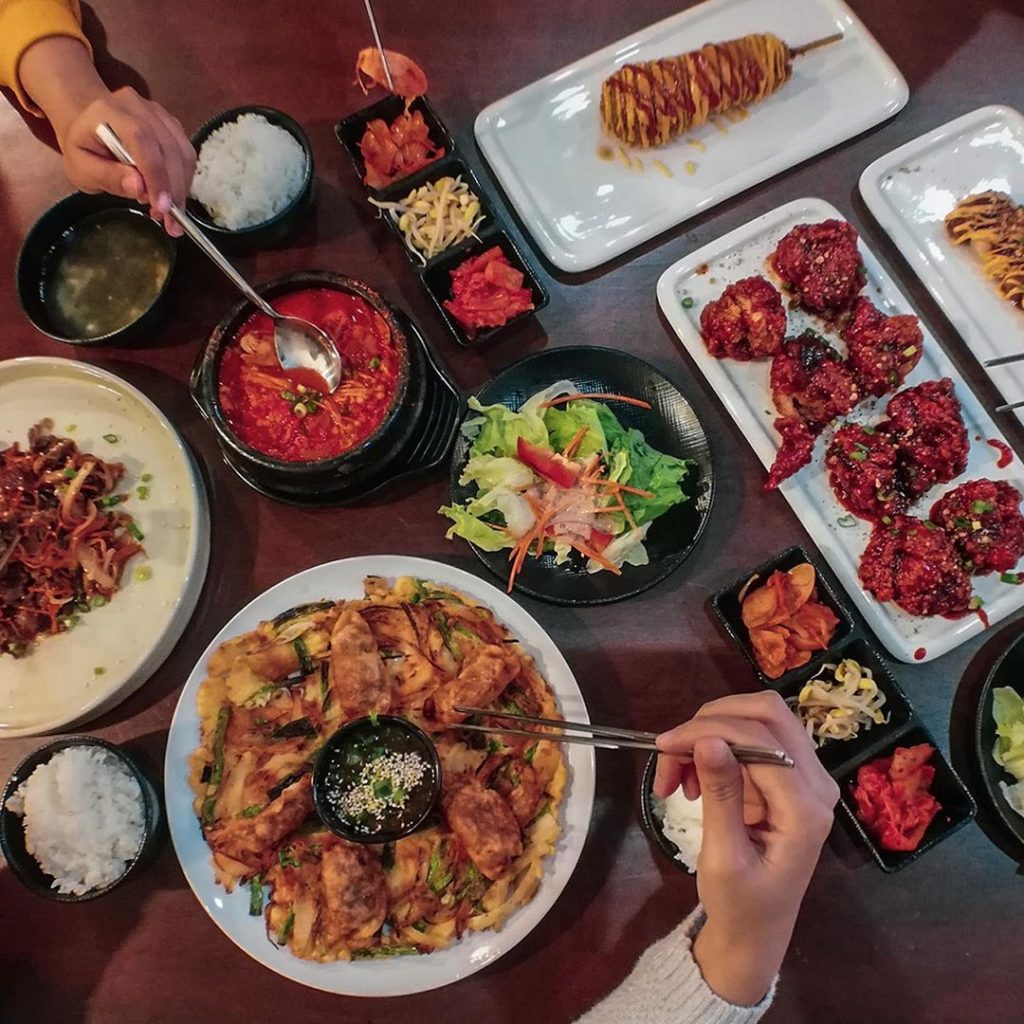 Image Credit: eid.korea.my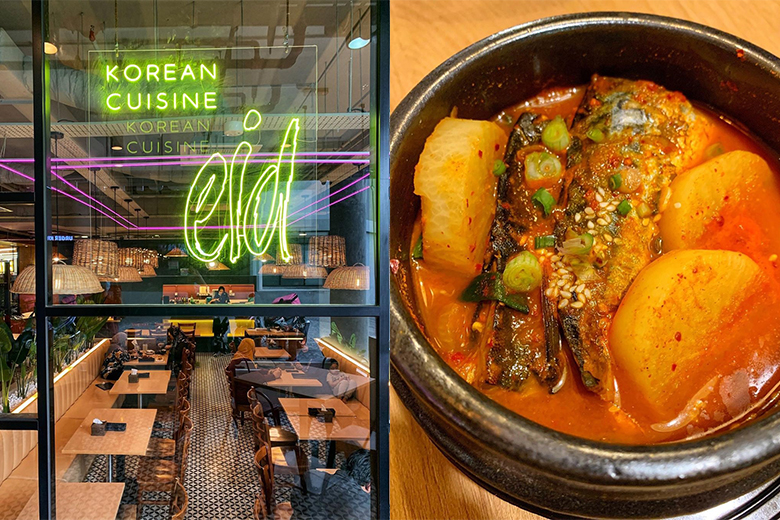 Image Credit: cyberjaya.info
Many Korean restaurant in the market are usually non-Halal because most of the traditional Korean dishes comes with pork ingredients. Over here in Eid Authentic Korean Cuisine, they serve Halal-certified Korean food so that every Muslim believers can enjoy delicious and affordable Korean food. You can enjoy a wide variety of authentic Halal Korean dishes such as bibimbap, ramyeon, fried chicken and many more. In addition they also serve Korean street food like cheesy corn dog and dumplings.
Address: 17, Jalan PJU 8/5d, Damansara Perdana, 47820 Petaling Jaya, Selangor
Opening Hours: Everyday, 11am – 10.30pm
4. Ticket To Korea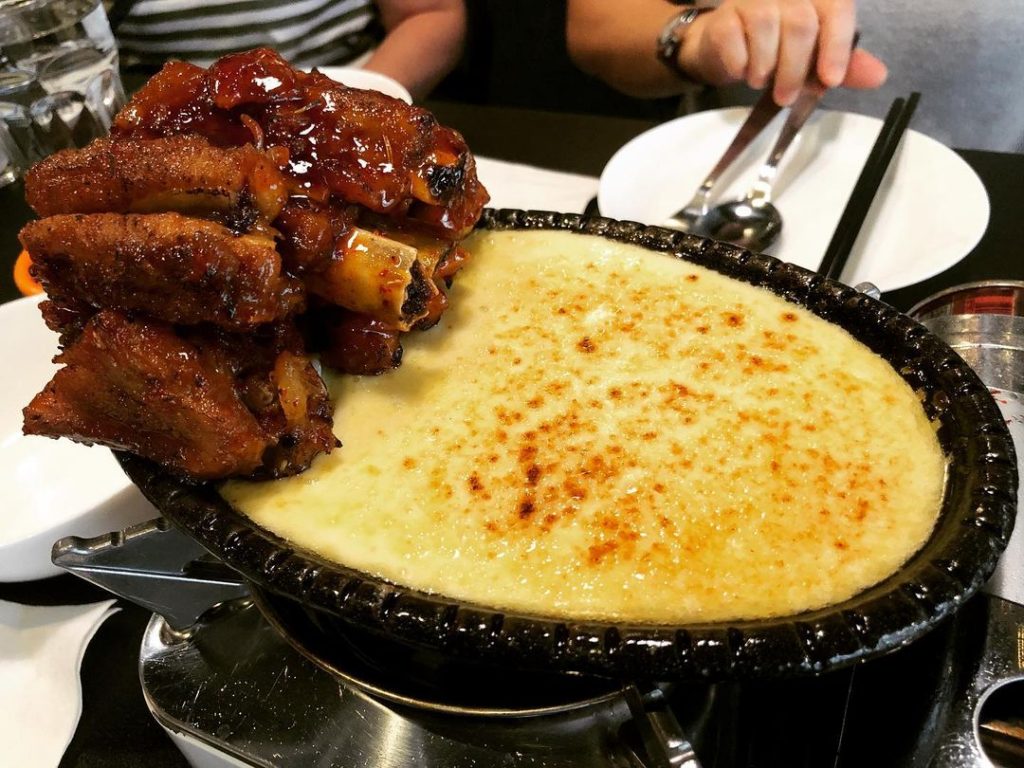 Image Credit: yenny_oyn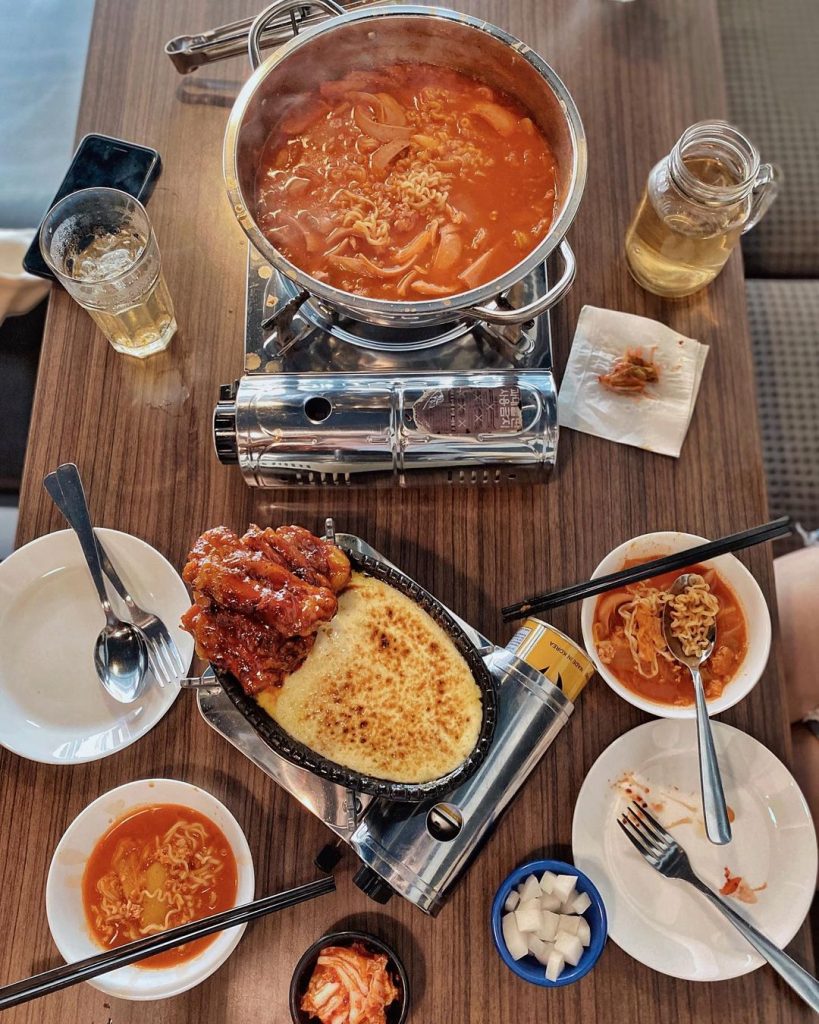 Image Credit: han.hunts
Used to be a very popular place for a drink, Setiawalk in Puchong hold many good dining places to spend your night. Ticket To Korea is one of them. The restaurant has a urban and modernized ambience, unlike the typical Korean restaurant with traditional settings. You can find an extensive menu of classic Korean with fusion mix. Some of their signature dishes are Cheese Pork Ribs, Mozzarella Topoki and Sous Vide Pork Belly Steak.
Address: C-8-1, Block C, Setiawalk, Persiaran Wawasan, Jalan Wawasan 1/1, Taman Wawasan, 47160 Puchong, Selangor
Opening Hours: Everyday, 12pm – 11pm
5. Dae Sa Kwan Korean BBQ Restaurant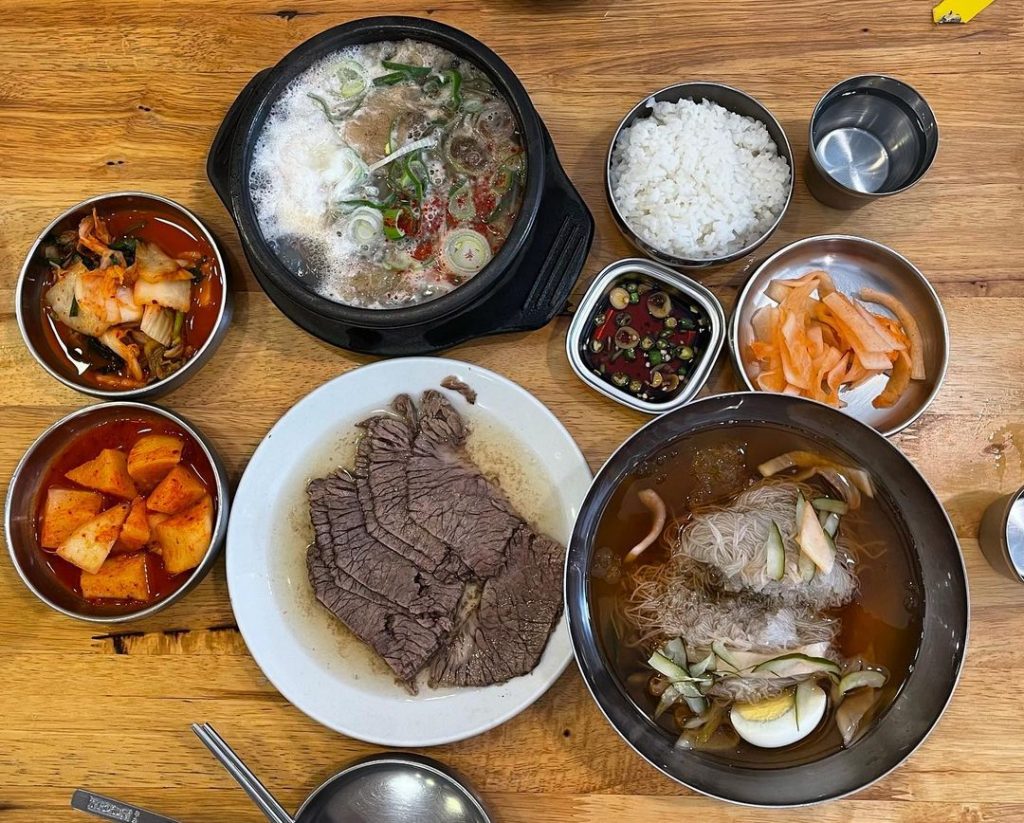 Image Credit: picky__foodie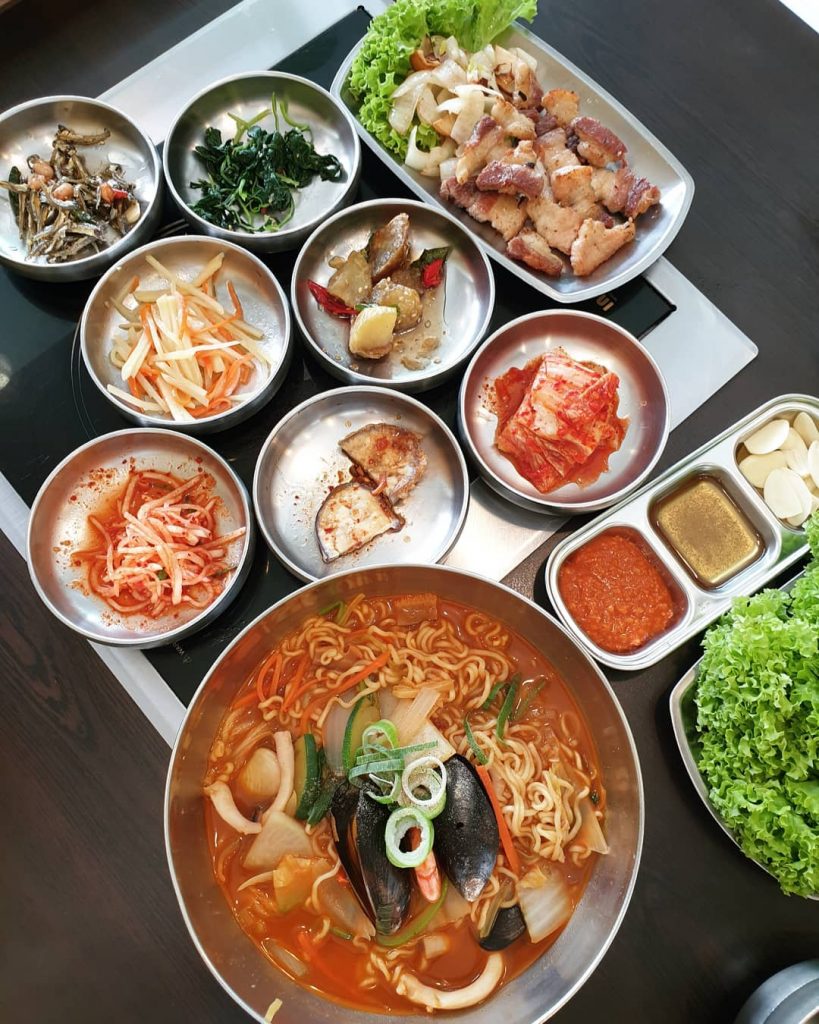 Image Credit: connchin
Another great Korean barbecue place, Dae Sa Kwan is located at the heart of Sri Hartamas. This hidden gem is air-conditioned so that you can enjoy your Korean barbecue at a more comfortable setting. For spicy noodle lovers, dig into their Jjamppong (Korean spicy seafood noodle soup) that's loaded with seafood – clams, muscles and shrimp. You can get the usual Korean dishes as well, such as seafood pancake to cold noodles, and comforting soups such as ginseng chicken soup.
Address: 40, Jalan 25/70a, Desa Sri Hartamas, 50480 Kuala Lumpur
Opening Hours: Everyday, 11.30am – 3pm, 6pm – 10.30pm
6. Sopoong
Image Credit: mysopoong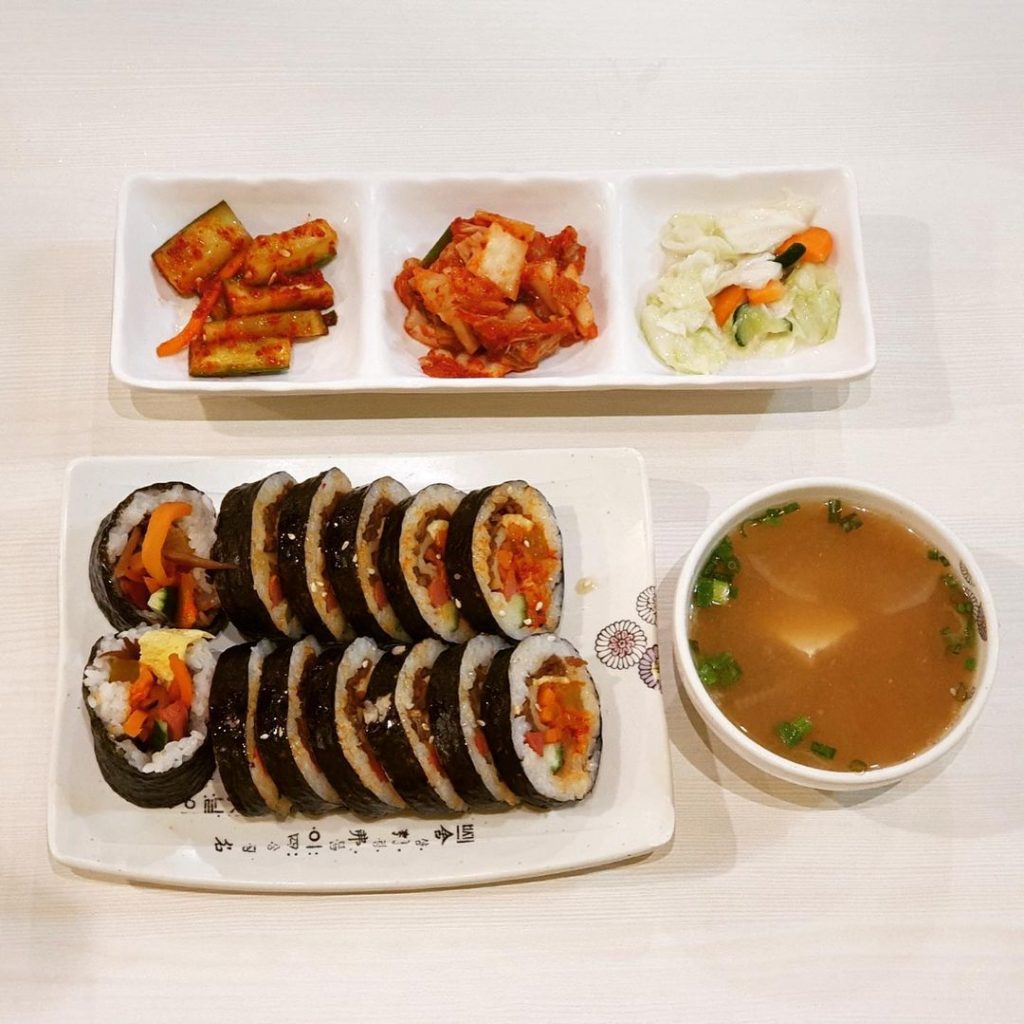 Image Credit: mysopoong
Sopoong is one of the biggest Korean restaurants chain in the country. You can usually allocate Sopoong in shopping complexes. They started in year 2011 and slowly increase their franchises during the years. For singleton or those who'd like to dine alone, you'll be thrilled to find out that most of the dishes are catered to for one pax. Good news is, most of their dishes comes with kimbab hence the meal can certainly fill you up easily. Do give it a try if you haven't tried it yet.
Address & Opening Hours: https://www.facebook.com/mysopoong/
7. Gangnam Oppa Bbq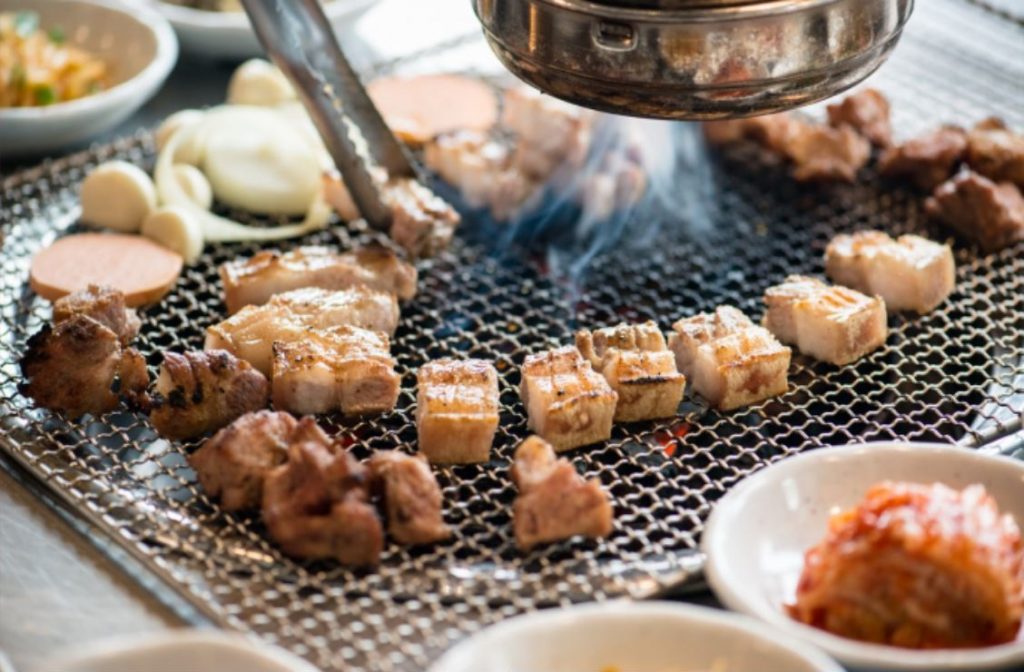 Image Credit: duptown.com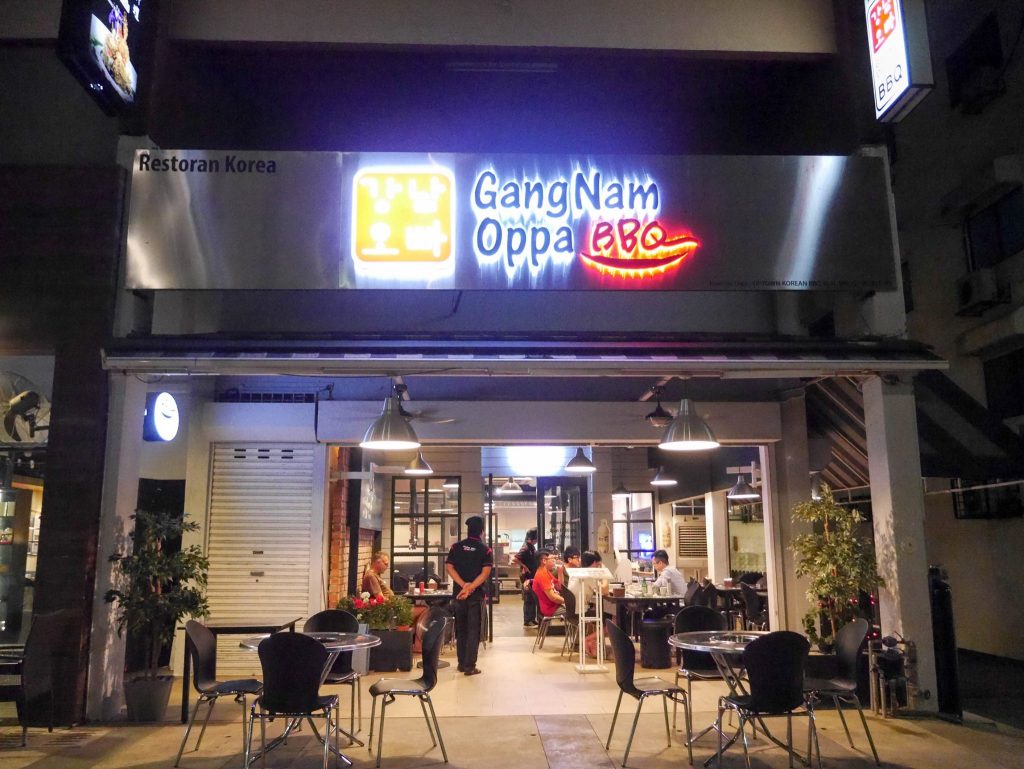 Image Credit: Gangnam Oppa BBQ Facebook Page
Damansara Uptown houses plenty of great dining places such as cafes, mamaks, bars and lots more. They also houses arguably one of the best BBQ place in the area which is Gangnam Oppa BBQ. Gangnam Oppa BBQ started their business since 2016 and been cooking flavourful BBQ ever since. Their meat is way more flavourful compared to other BBQ restaurants which can barely taste the marinated meat. They also have other Korean dishes such as ramen, stews, bibimbap and more. There is certainly something for everyone.
Address: 23, Jalan SS 21/60, Damansara Utama, 47400 Petaling Jaya, Selangor
Opening Hours: Everyday, 4pm-1am

8. Buldojang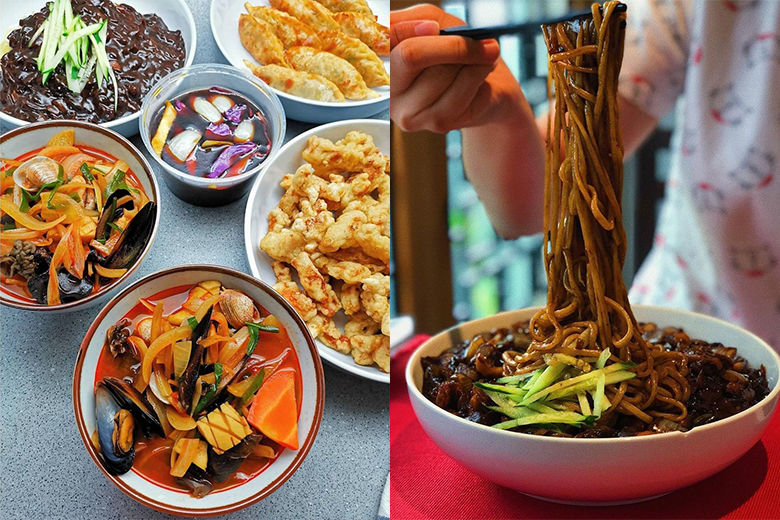 Image Credit: so3dna.kl & liewxfood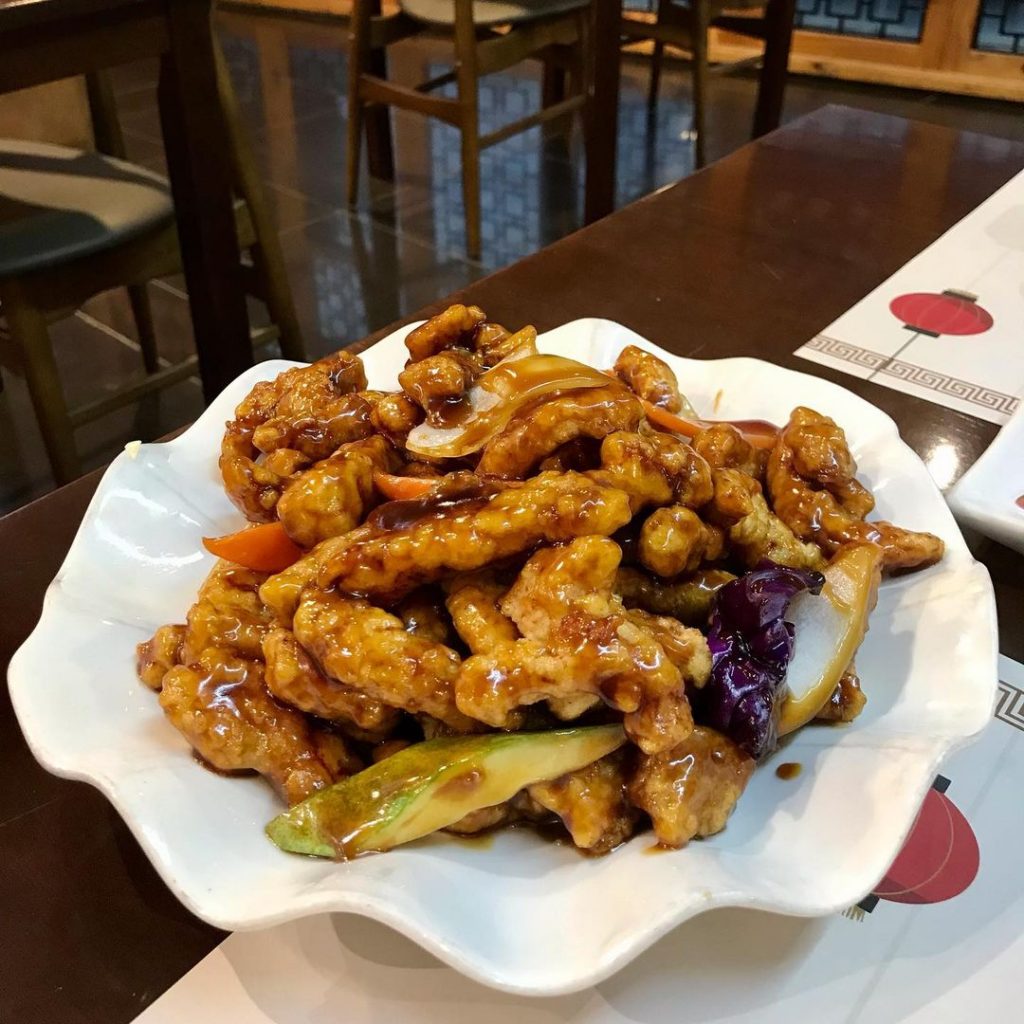 Image Credit: jelajahkuliner_my
While Korean Cuisine is unheard of by many Malaysians, they are commonplace in South Korea. To get a taste of Korean Chinese cuisine, Buldojang in Hartamas is the go-to spot for expats living in that neighbourhood. The most popular item in the menu would be their JJajangmyeon (Black Bean Noodle). Another dish would be their Spicy Seafood Noodle which come in a satisfyingly huge portion that could be shared comfortably among two. As for meat dish, Tangsuyuk. Last but not least, compliment your perfect feast with their Tangsuyuk, which is a Korean-styled sweet and sour chicken or pork with an array of mixed vegetables.
Address: 16, Jalan 24/70a, Desa Sri Hartamas, 50480 Kuala Lumpur, Wilayah Persekutuan Kuala Lumpur
Opening Hours: Everyday, 11am – 10pm, Closed on Wednesday.
9. Hanbing Korean Dessert Cafe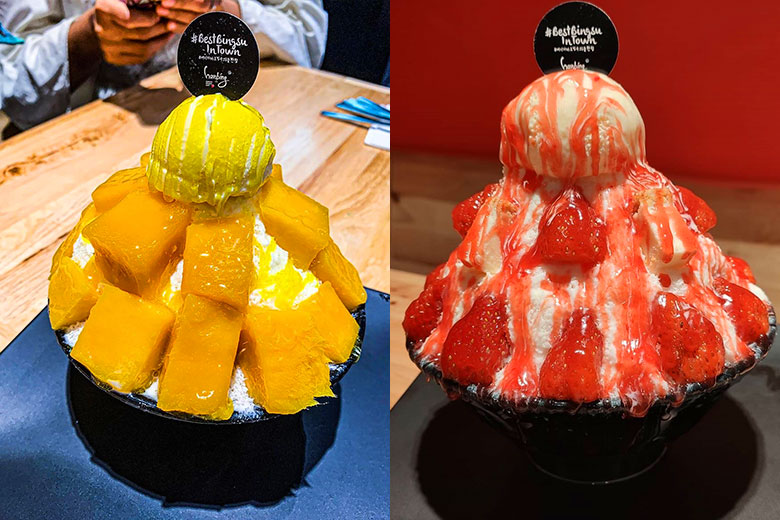 Image Credit: cafe.wonderer & yennyeats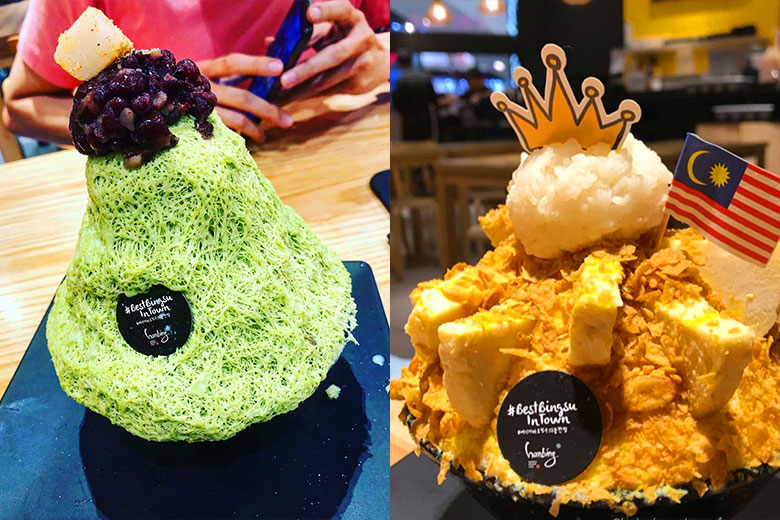 Image Credit: the.snow.angel & hanbingkoreandessertcafe
Usually after a good meal, people will start craving for dessert and you might wanna stop by Hanbing to indulge their wonderful and savory desserts. They serve a wide variety of Bingsu, from the classic Green Tea Bingsu to creative and delicious blueberry cheesecake Bingsu. Each of them have their own unique taste which will definitely satisfy your craving for something sweet. They also serve main course such as burgers, ramyeon, rice and so on.
Address: G-09, SS15 Courtyard, Jalan SS15/4G, Ss 15, 47500 Subang Jaya, Selangor
Opening Hours: Everyday, 11am – 12am
10. KyoChon 1991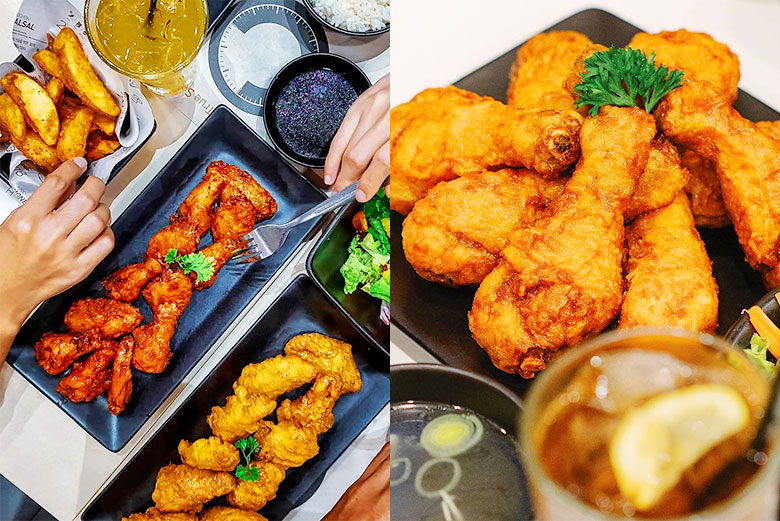 Image Credit: rosmanpositivo & mykyochon
The hype for Korean fried chicken is real and crazy, especially among those K-pop culture fans. You would come to find that KyoChon only uses the finest ingredients to perfect every fried chicken they make. Their fried chicken menu comes in multiple series: Soy Garlic, Red Pepper, Honey, Salsal and Rice.
Address & Opening Hours: https://www.kyochon.com.my/
Also Check Out: 10 Beautiful But Underrated Malaysia Destinations Every Traveler Should Visit
–
Join our Private Facebook Group and share your passion for food and places around the Klang Valley with our community! We regularly post about hidden gems, places to explore, attractive promos and new food to try!
Click on the picture below and join our Facebook Group today.