Food & Drinks
Korean Steamboat @ Medini's Barbecue Restaurant, Ampang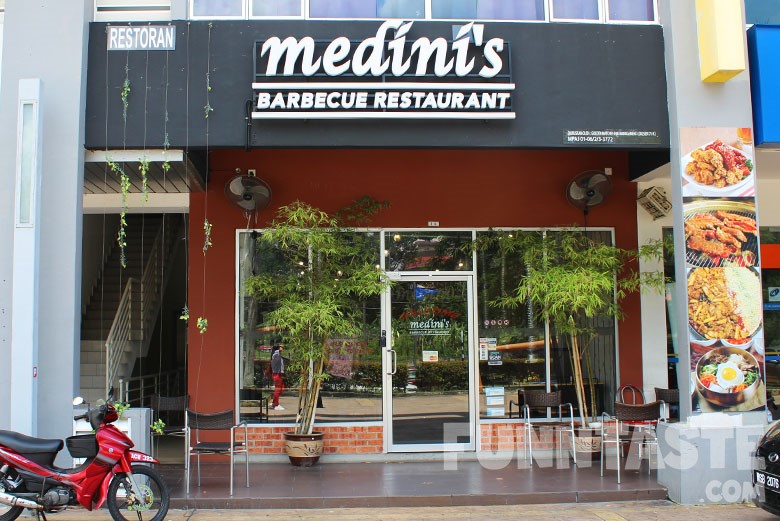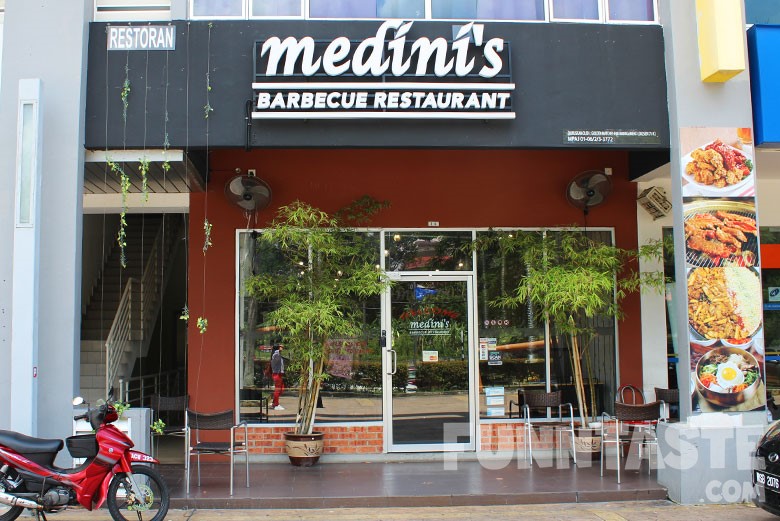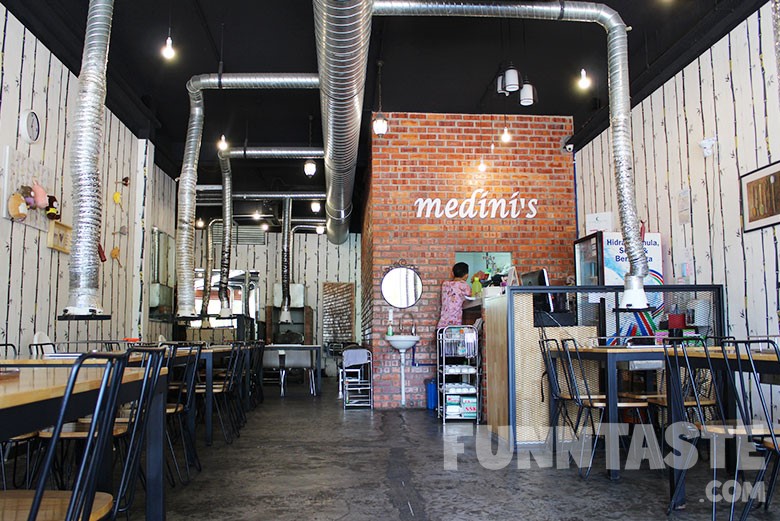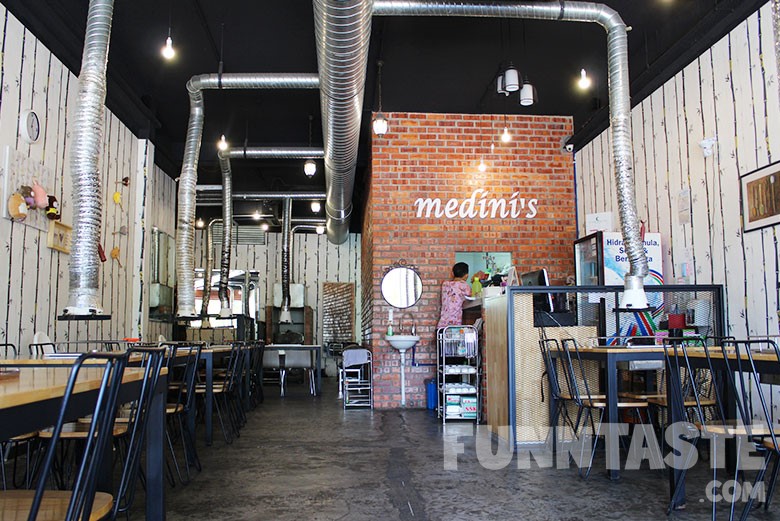 Medini's Barbecue Restaurant is one of the most popular halal Korean style BBQ restaurant in Kuala Lumpur. Most popular bloggers have dined here and raved about their BBQ dishes as that is what they are most known for.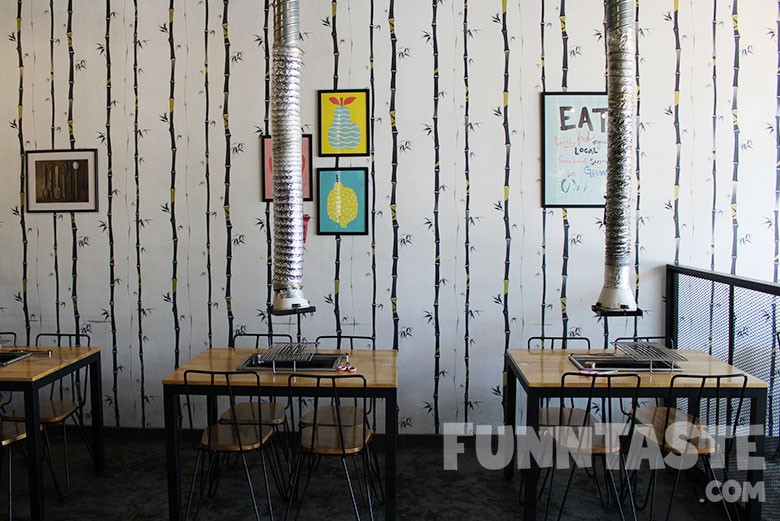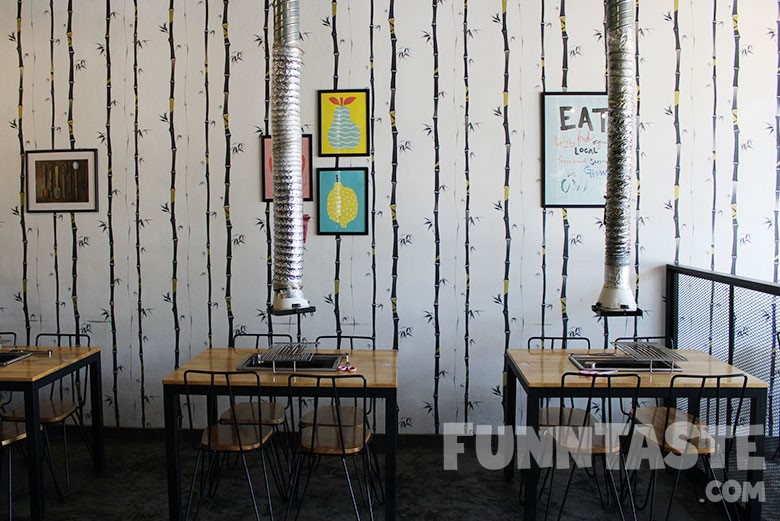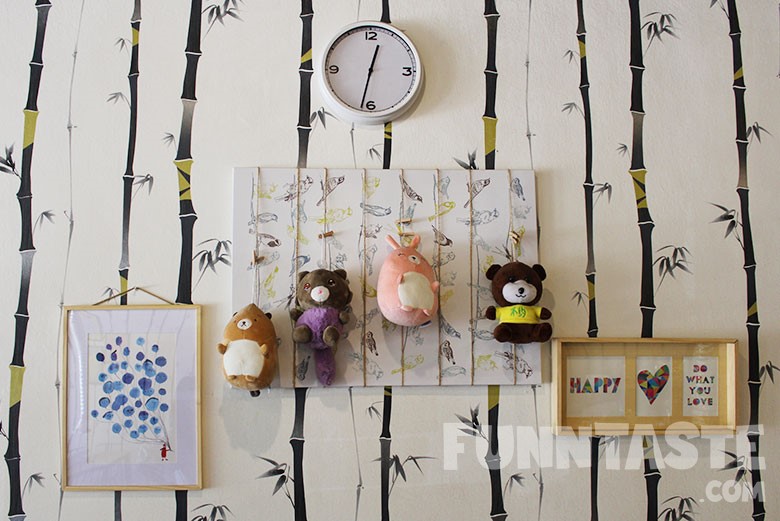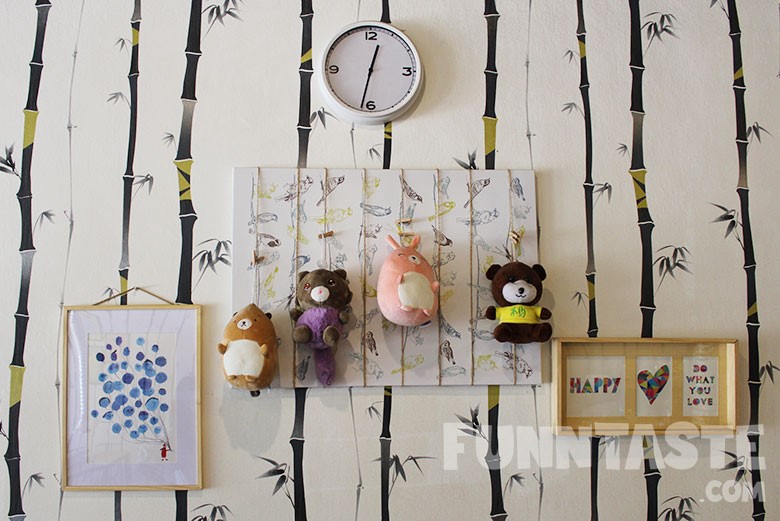 However, we were invited by Medini's Barbecue Restaurant to sample their latest Korean Steamboat promotion. This promotion is called "Korean Style Sauna Ramen" and will be available from March 2018 onwards.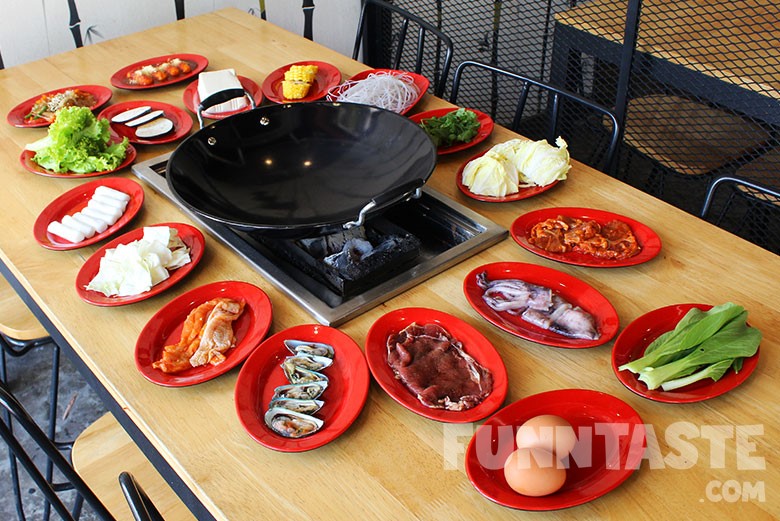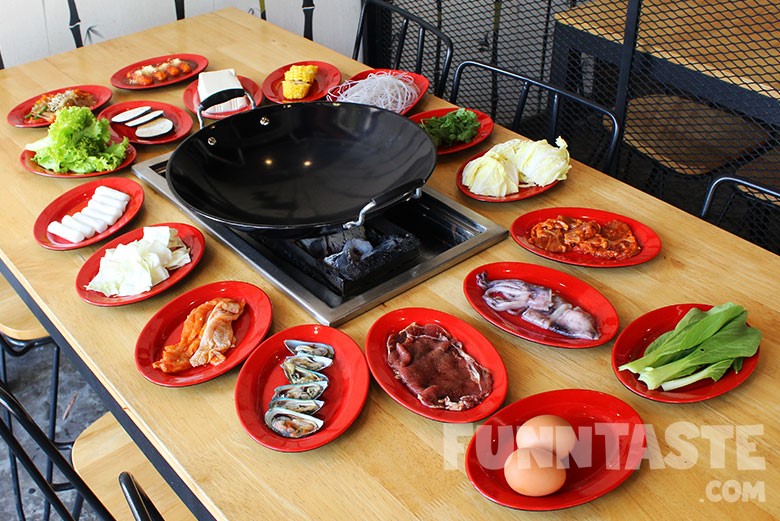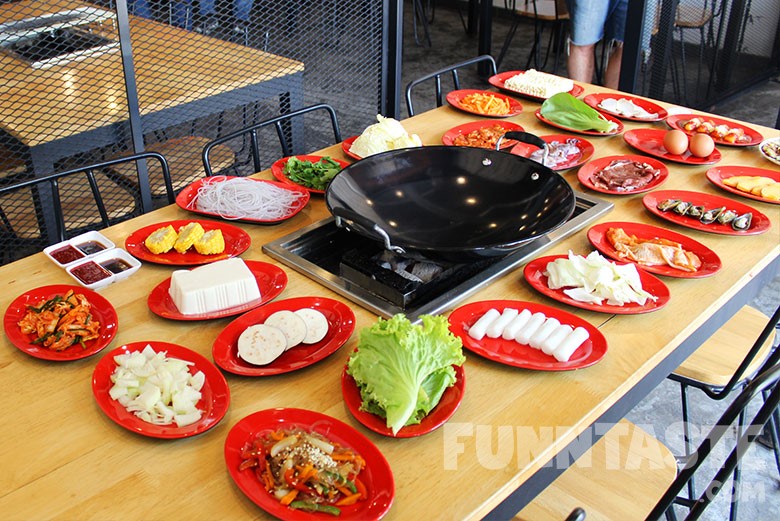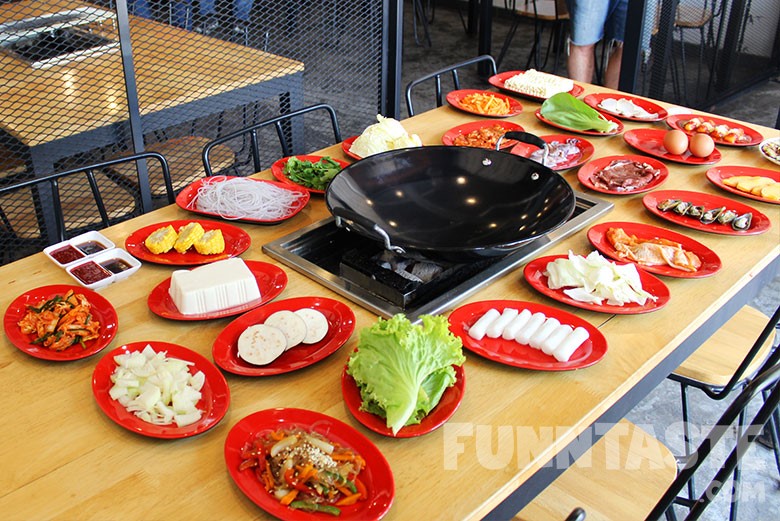 This sauna Ramen set is priced at RM19.90 per pax (Minimum 2 pax per order) and it comes with the standard Salad, Chinese Long Cabbage, Cabbage, Sweet Corn, Egg Plant, Mushroom, Pumpkin, Carrot, Pak Choi, Coriander, Ramen Noodles and Glass Noodles.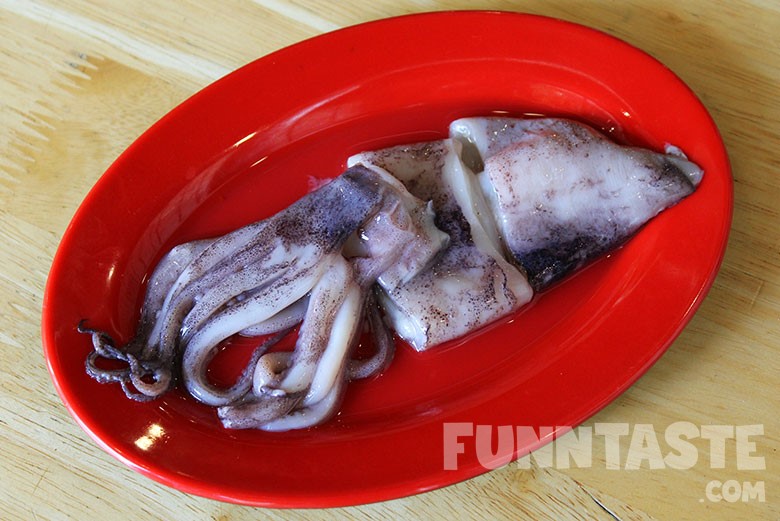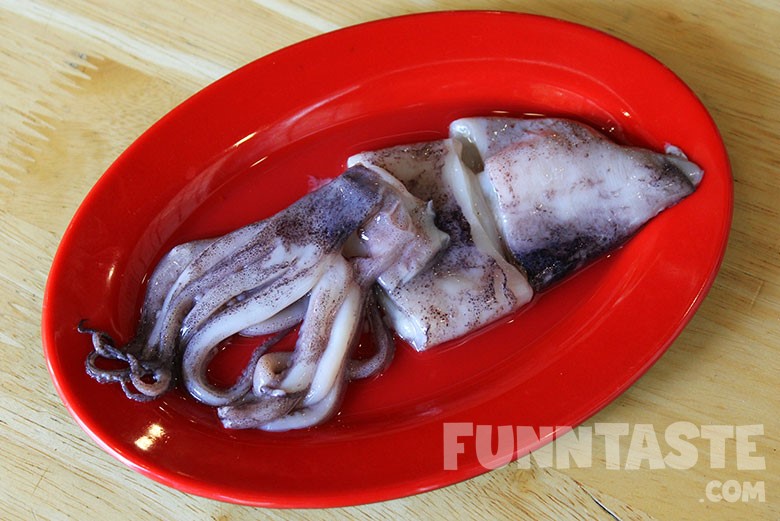 Squid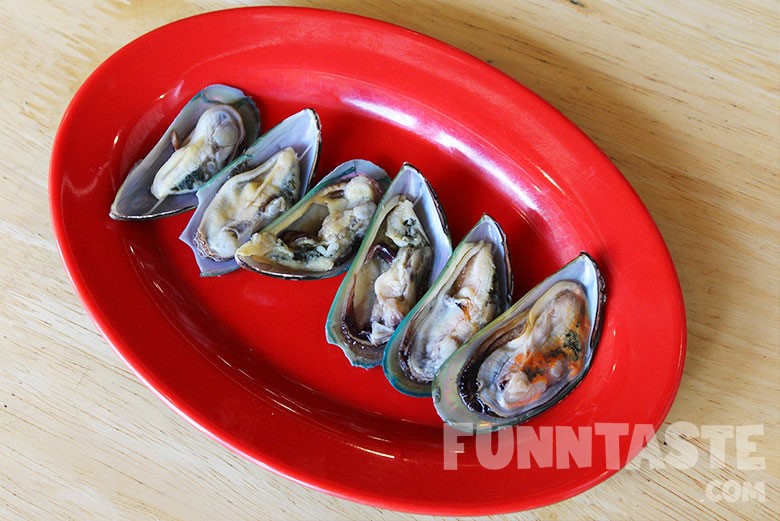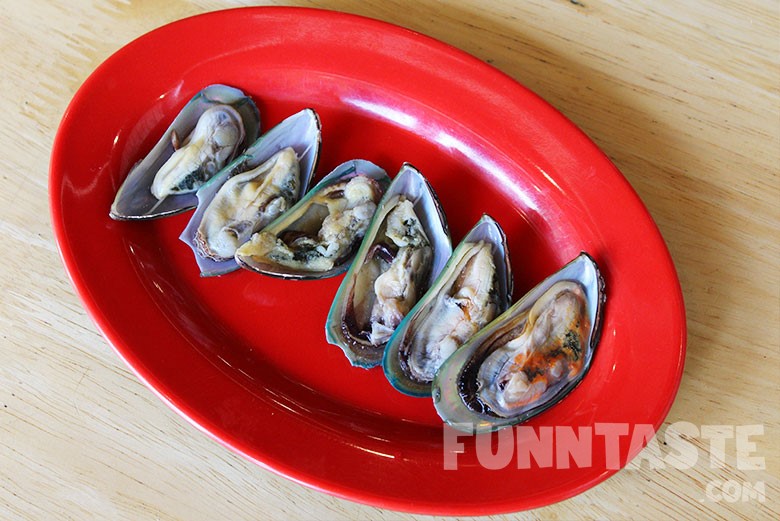 Mussels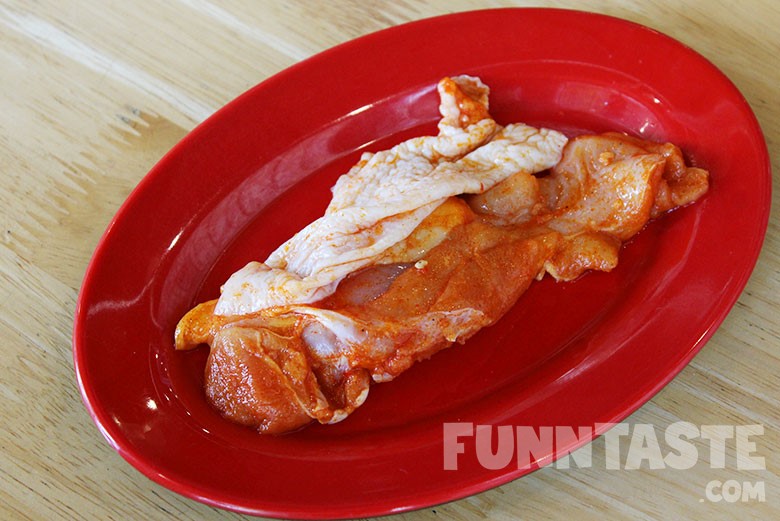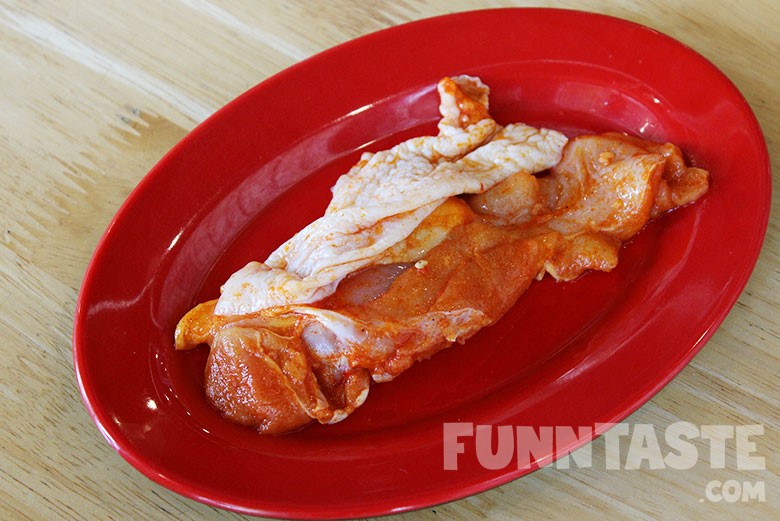 Chicken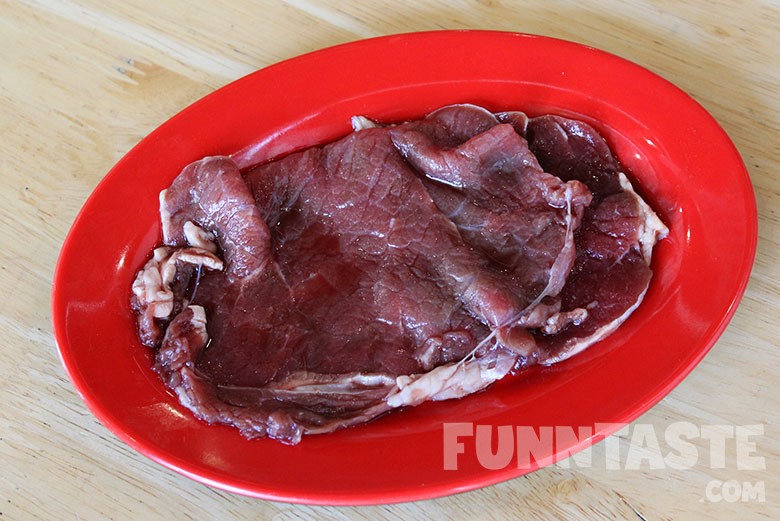 Beef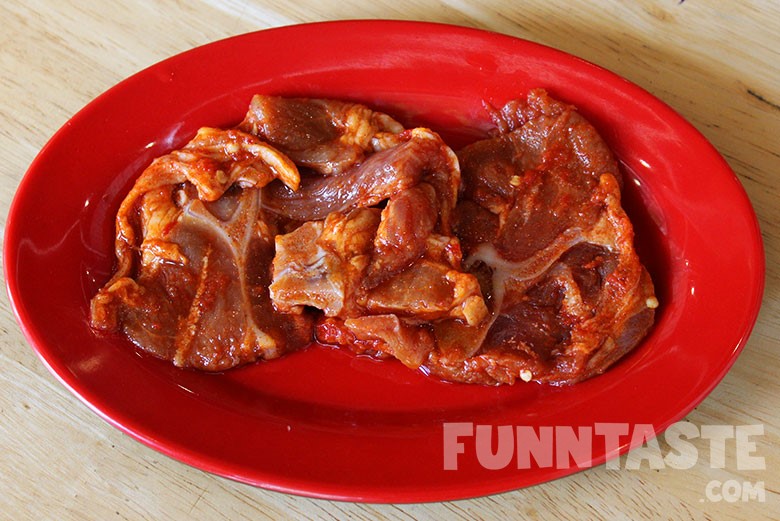 Lamb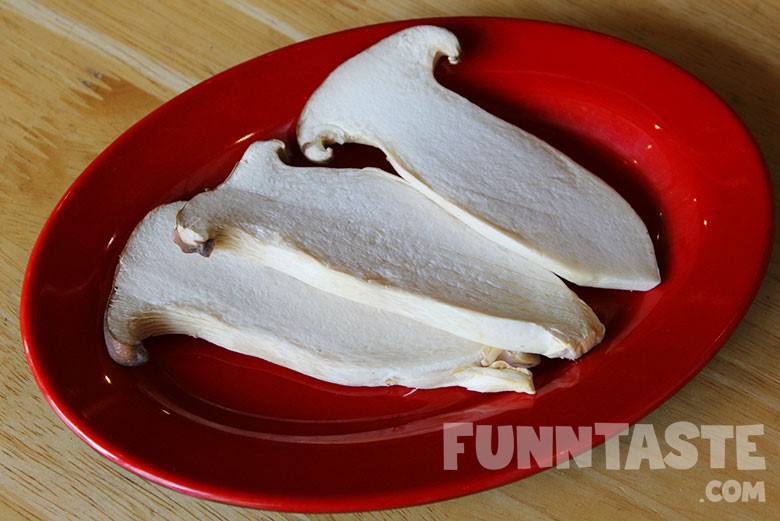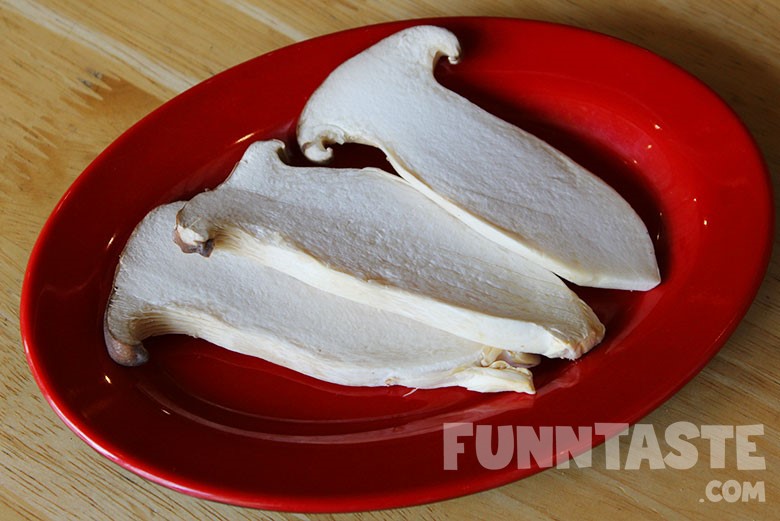 Mushroom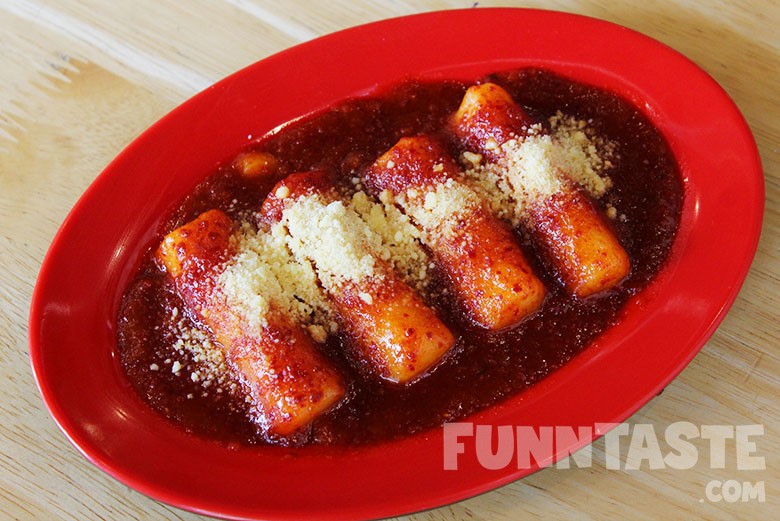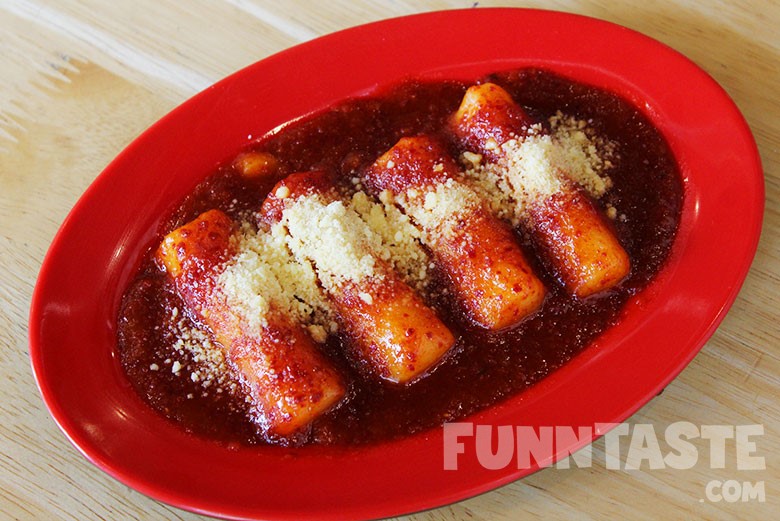 Rice Cake (Side Dish)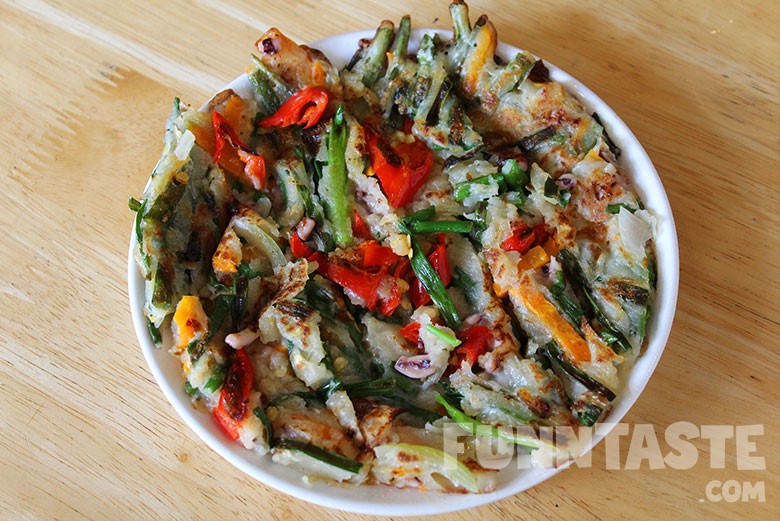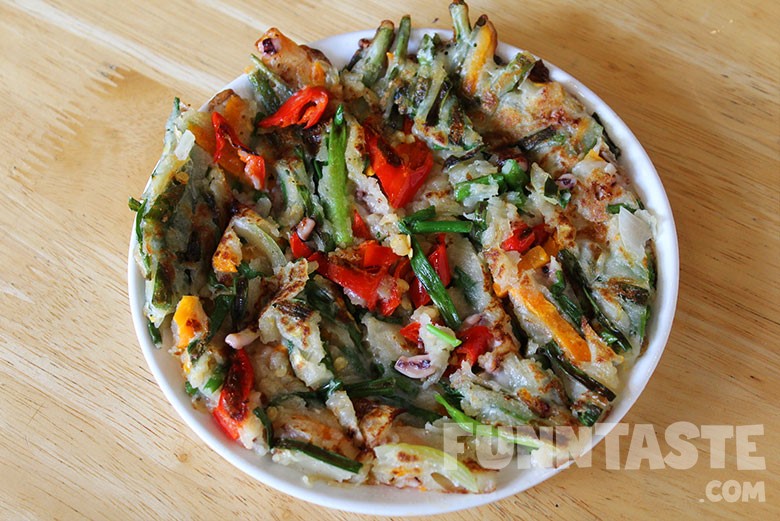 Pajeon (Side Dish)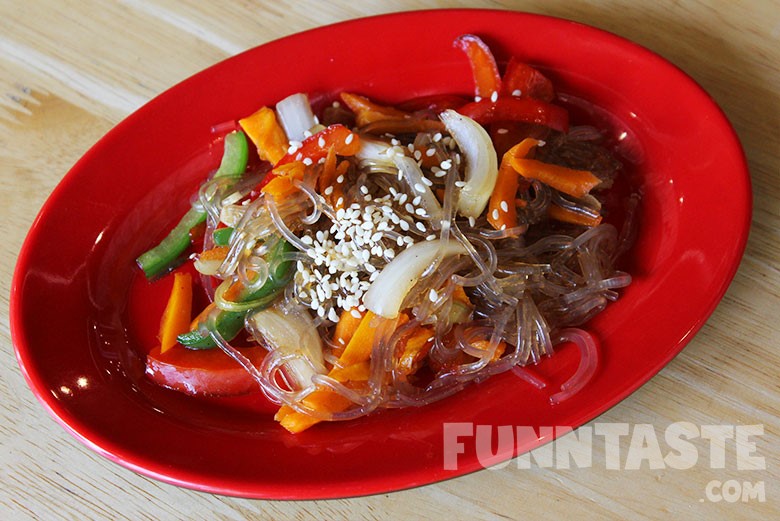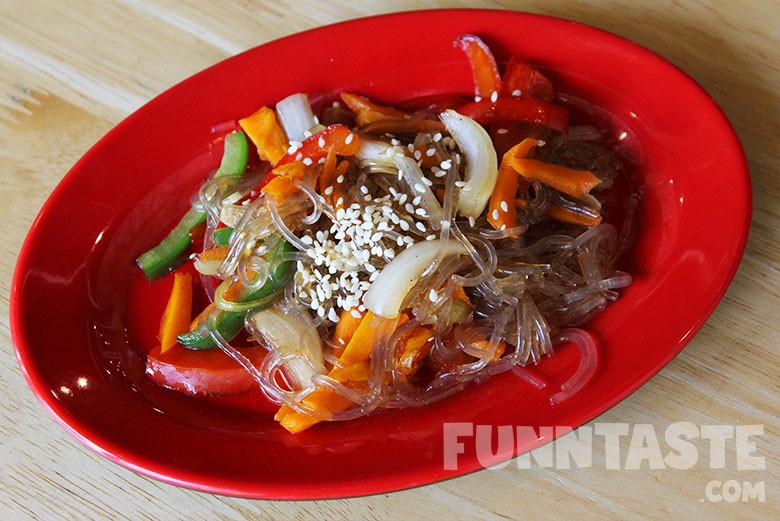 Glass Noodle (Side Dish)
For extra add on dishes, items and its prices are listed below:
Seafood – RM10
Beef – RM10
Lamb – RM10
Chicken – RM10
Rice Cake – RM5
Rice – RM5
Tofu – RM5
Egg – RM2
Slice Cheese – RM2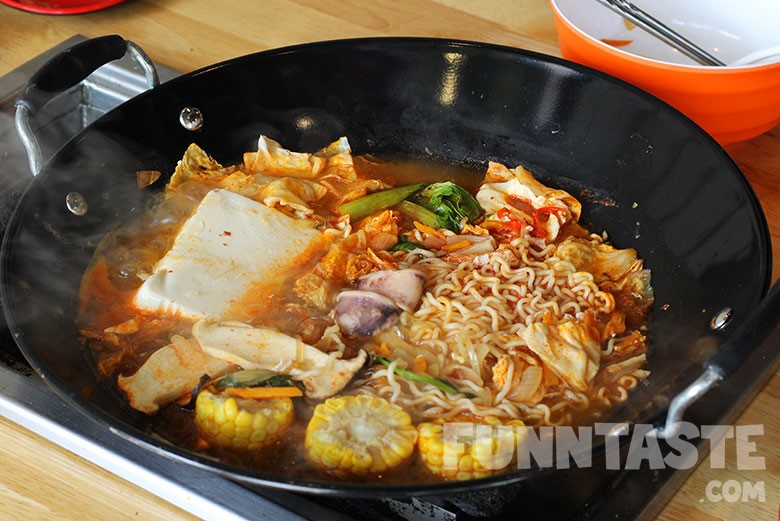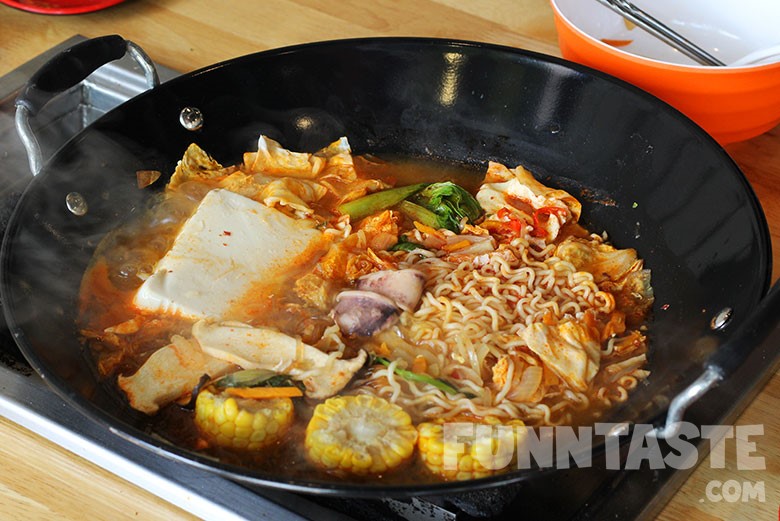 A standard set comes with a complimentary side dish of Korean Glass Noodles, Kimchi and Korean Rice Cake. It is also worth mentioning that the dipping sauces used are sambal and kicap manis.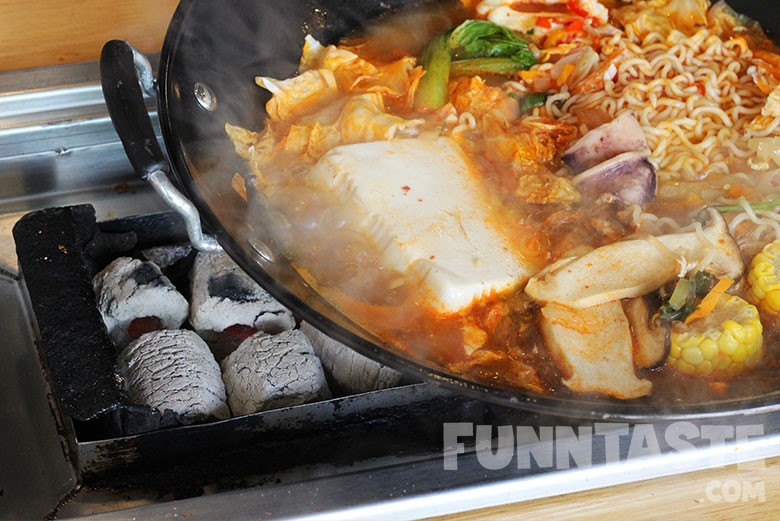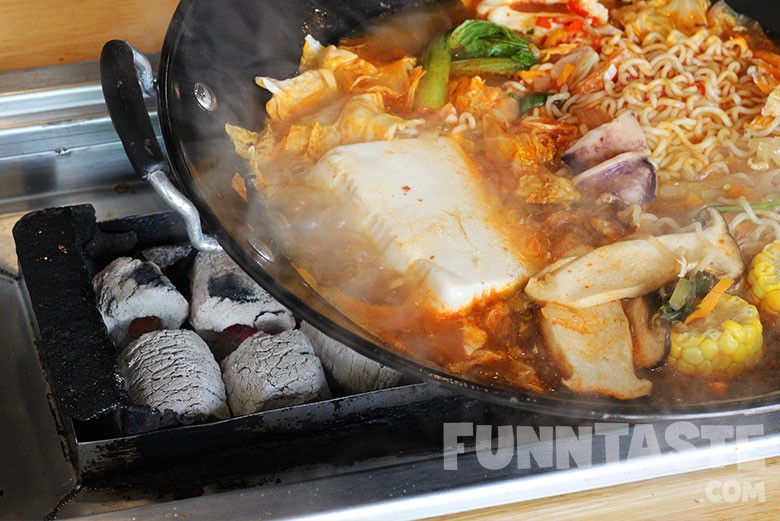 Instead of using gas, the steamboat at Medini's Barbecue Restaurant is cooked on a wok over some charcoal. And yes, cooking over charcoal can make a huge difference in terms of bringing out that strong aroma from the dish.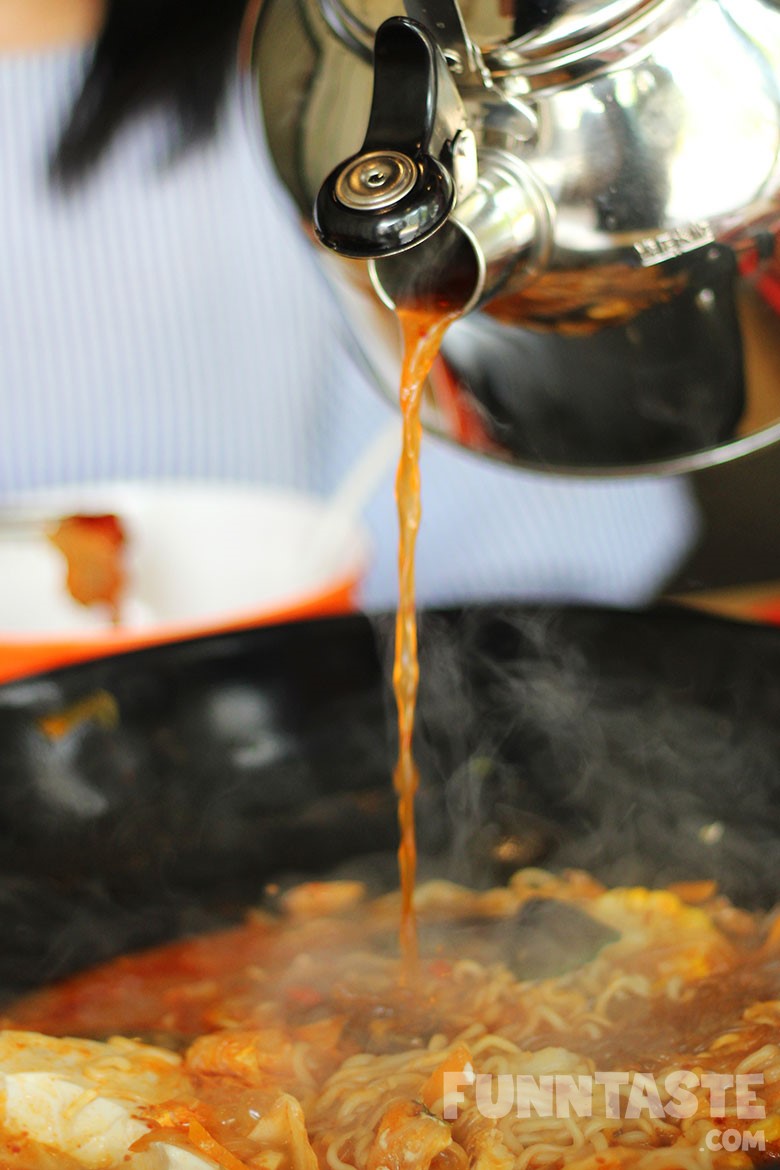 The soup was light and tasty, it added a good amount of flavours to the toppings in the steamboat wok.
The Beef, Lamb and Chicken we had were lacking in marination so that the meat would be able to absorb flavours from the soup. Same goes to the seafood, tofu and vegetables, all tasted as "real" as possible.
If you have a heavy palate we highly recommend dipping on the sambal and kicap manis sauces. If you cook them right, everything should taste tender and delicious. The vegetables and meat we had were quite fresh as well.
This article is written in collaboration with  Medini's Barbecue Restaurant.
More Info
Medini's Barbecue Restaurant

1, Ukay Boulevard,
Jalan Lingkaran Tengah 2 (MRR2),
68000, Ampang, Kuala Lumpur
Cuisine: Korean (Halal)
Operating Hours: 12.00PM – 11.00PM, Daily
Phone Number: +603 4101 9018
Facebook: facebook.com/MyhalalkoreanBBQ
Read also: 10 Best Steamboat Restaurants In KL & PJ To Warm You Up On Rainy Days