Food & Drinks
Army Stew & Korean Fried Chicken @ Daseo, SS15 Subang Jaya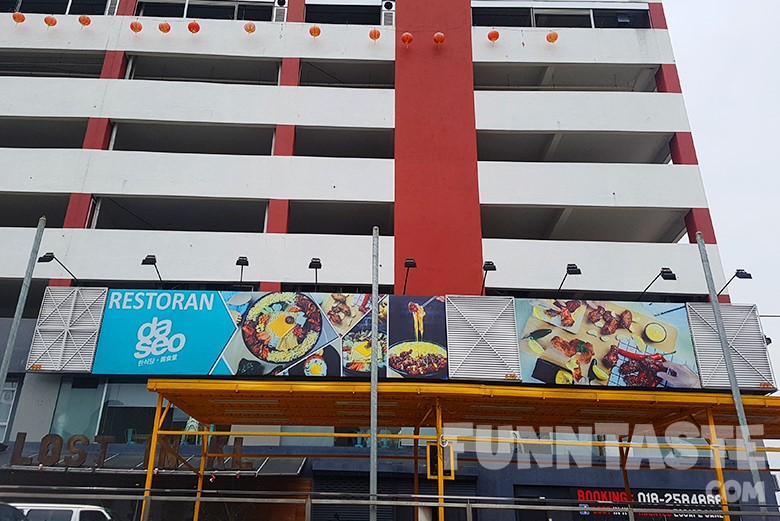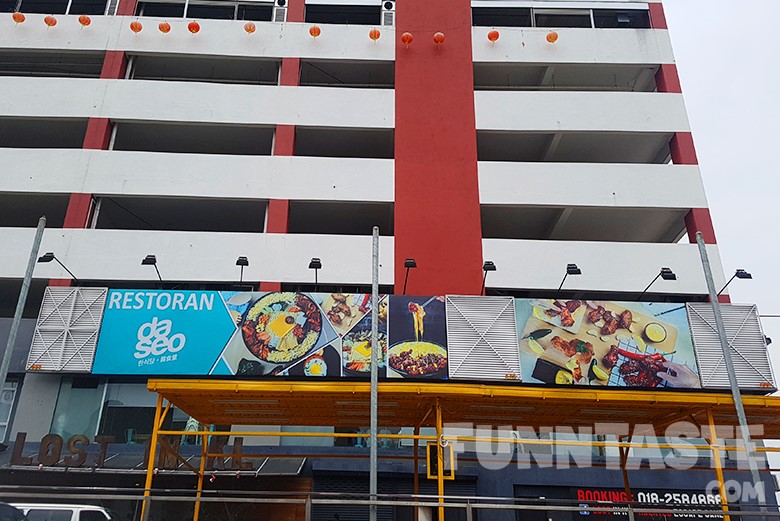 Korean food lovers in Subang Jaya have many reasons to rejoice this month. There's a brand new Korean restaurant called Daseo that recently opened in SS15, Subang Jaya. Interestingly, this Korean eatery is also Pork-Free.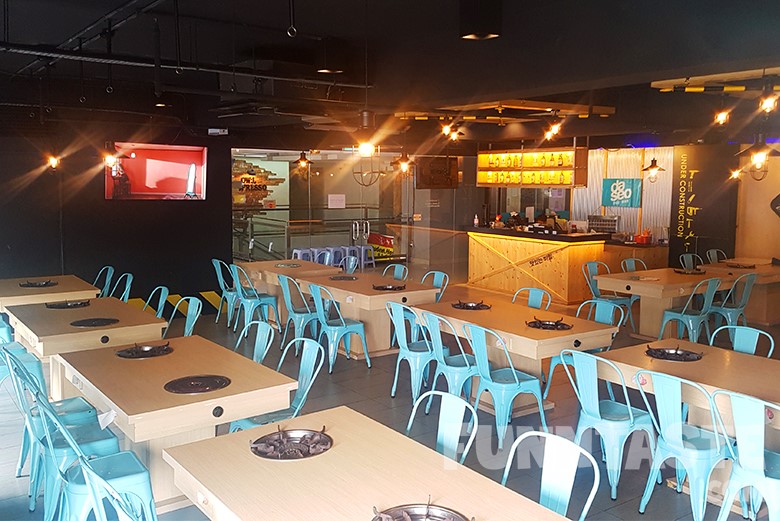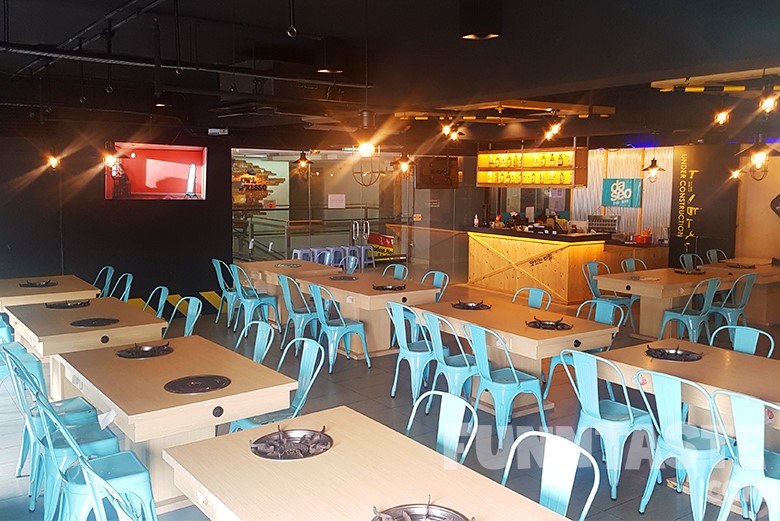 Daseo's menu is kept simple, 2 page affair that feature Korean staple fair and an easy-to-navigate list of a la carte dishes, both alcoholic and non-alcoholic beverages. While the signature dishes here are Korean Fried Chicken and Army Stew, the cheese is probably the most attractive part about Daseo as most dishes is accompanied by a good amount of it.
The ordering process for Shimson Stew and Army Stew is simple, first choose your preferred dish with toppings. Next choose your desired Soup Base and Choice of Noodle.
Soup Base
1. Chicken Soup Base
2. Classic Army Stew Soup Base
3. Spicy Army Stew Soup Base
Noodle
1. Ramyeon
2. Handmade Noodle
3. Korean Glass Noodle
4. Udon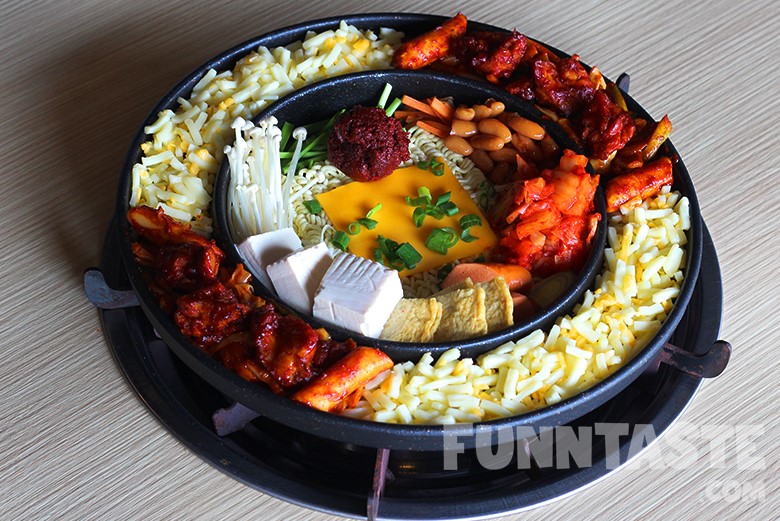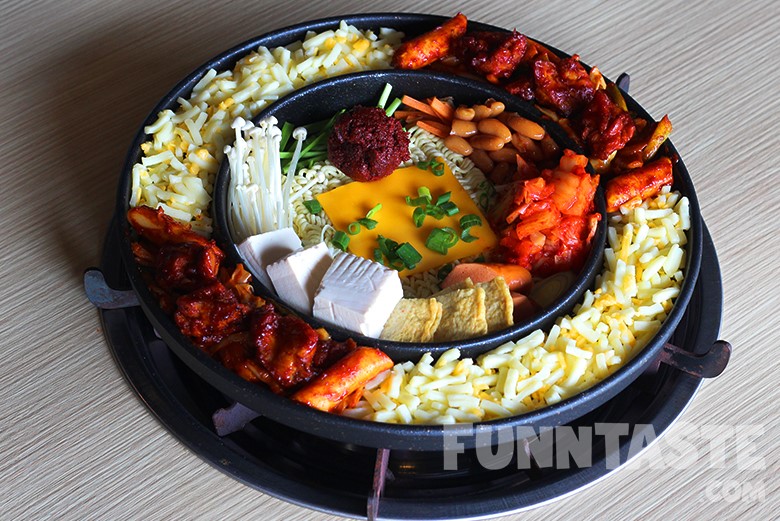 The Shimson Stew – Classic Army Stew @ RM48.90 (with Chicken Soup Base) comes with Korean Fried Chicken, Toppokki and melted cheese on the side. Considering the size and amount of ingredients we were served, this dish could easily feed up to 3 people.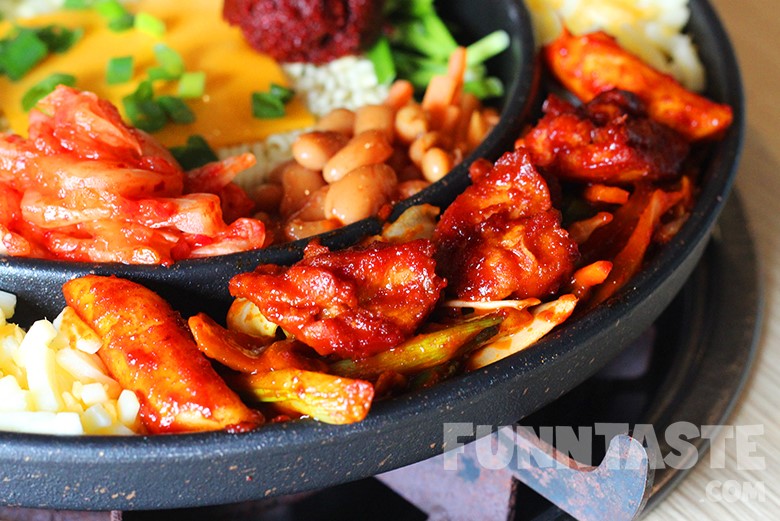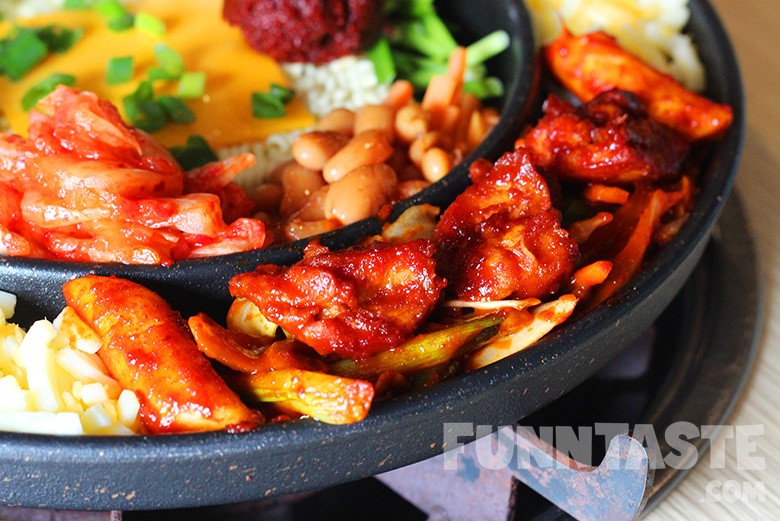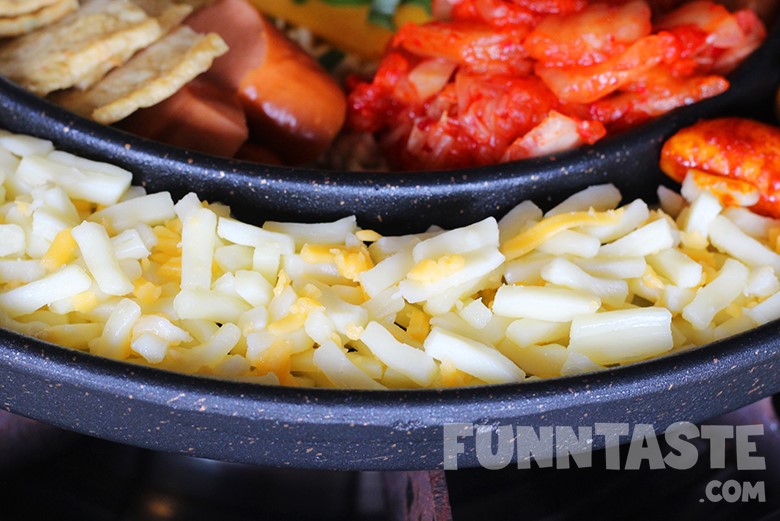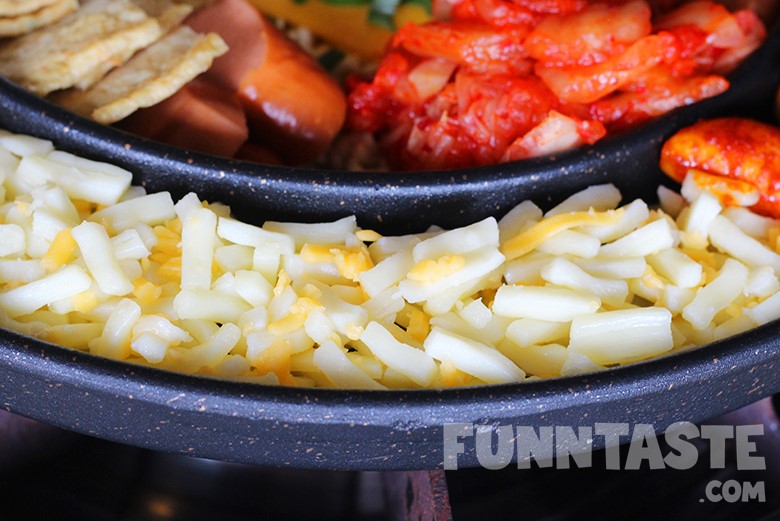 The stew was light and mildly spicy but still quite flavourful. However the best part was the fried chicken which was rather sweet and only mildly spicy paired with savoury cheese. The Toppokki was also nice with the right amount of chewiness, one of the better ones we've tasted thus far.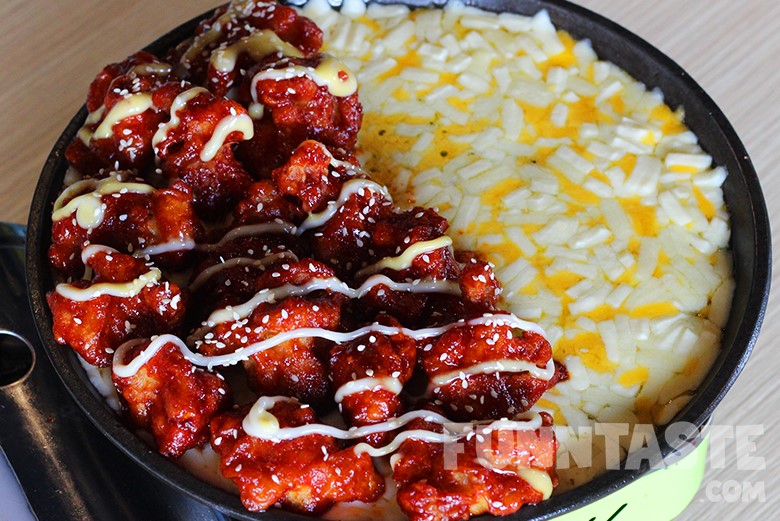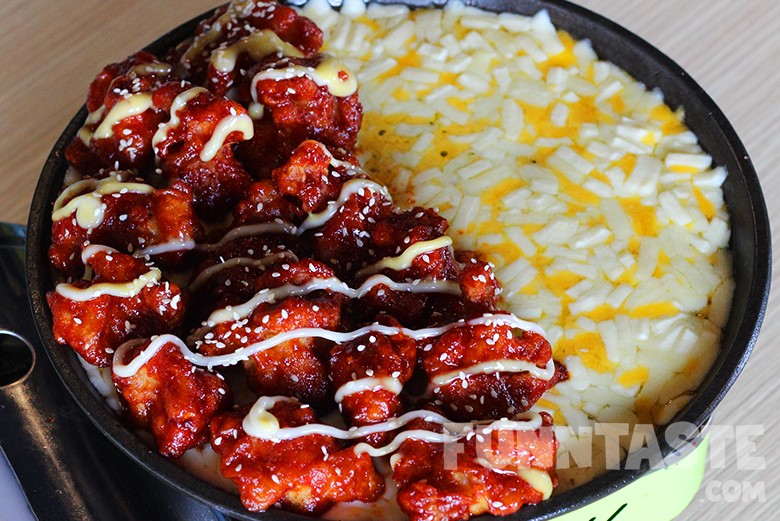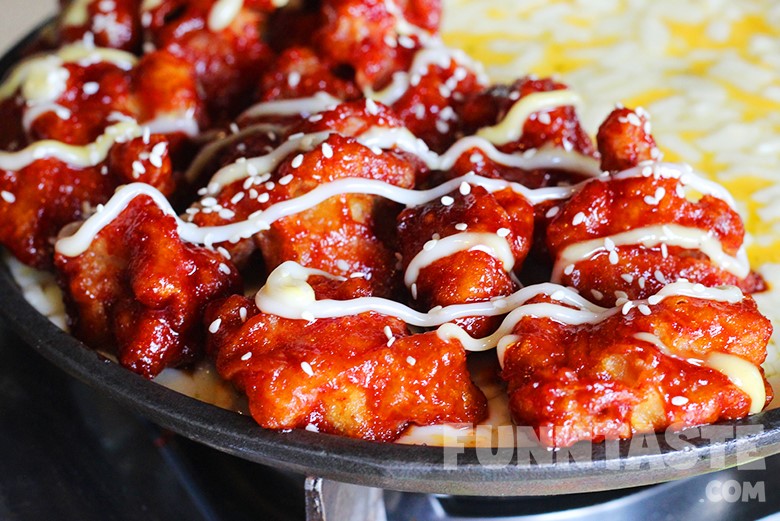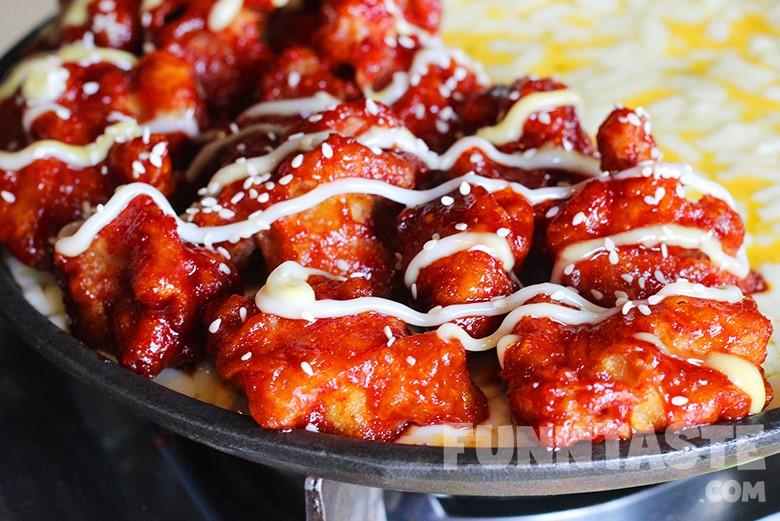 Their fried chicken and cheese was so good we had to try the Korean Cheese Fried Chicken @ RM29.90. We were satisfied with portion size and freshness of both the fried chicken and cheese. It should be more than sufficient to feed 2 ladies.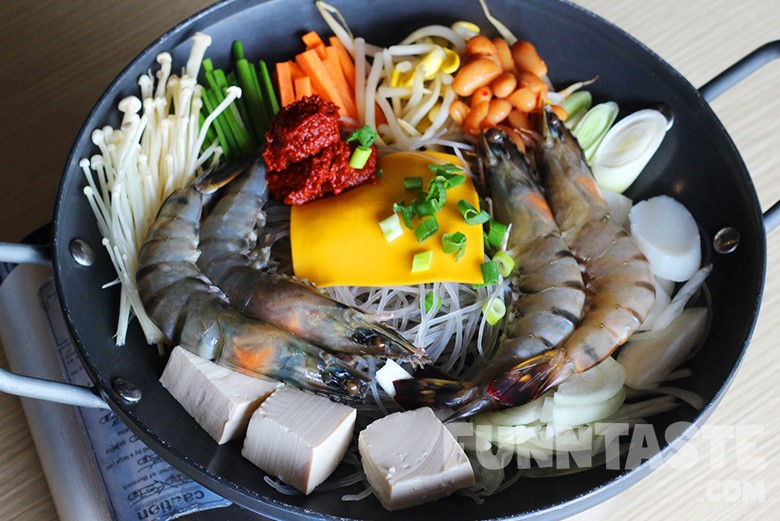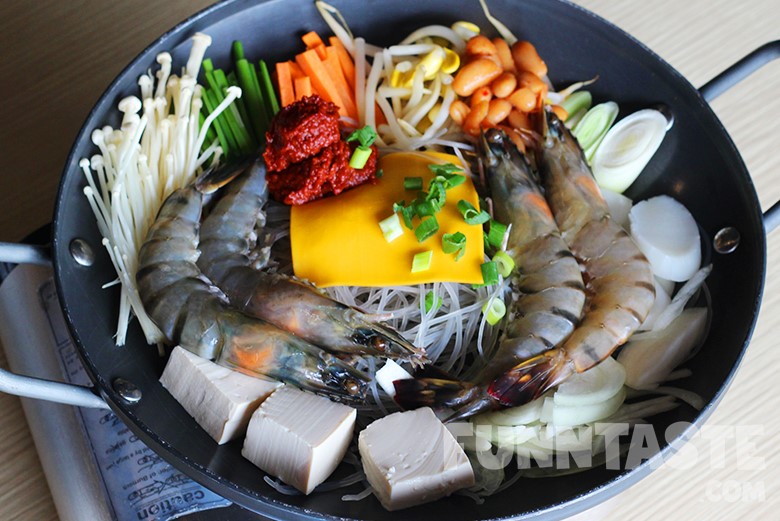 Army Stews without cheese ring and toppings are also available for die-hard soup lovers. The Prawn Army Stew @ RM49.90 includes 4 servings of large prawns, enoki mushrooms, a slice of cheese, 3 soft tofus and various vegetables.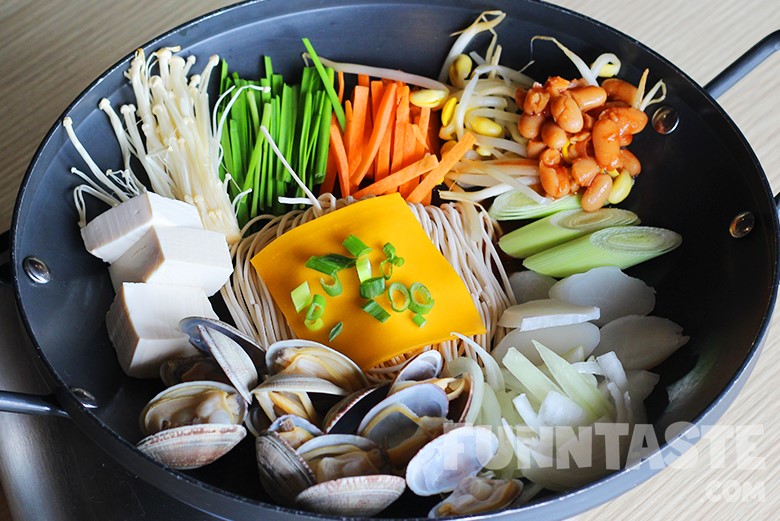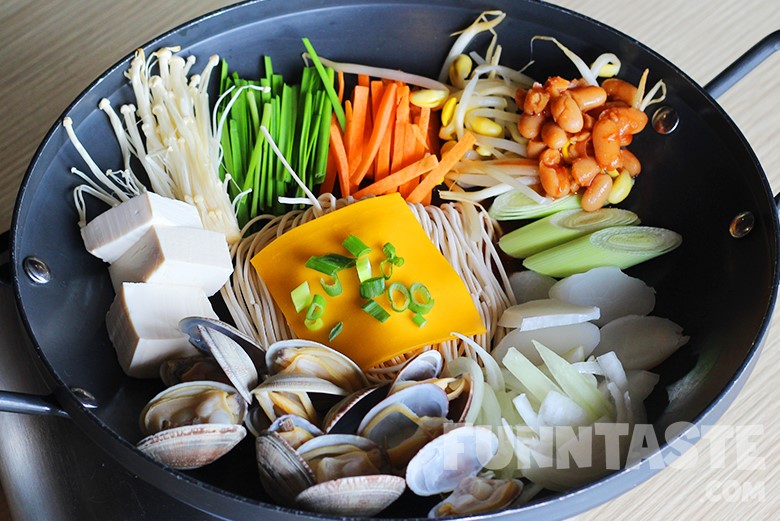 The Clam Army Stew @ RM49.90 comes with the same ingredients except with generous amount of clams instead. Just like the Shimson Stew, you get to choose the soup base and noodle of your likings.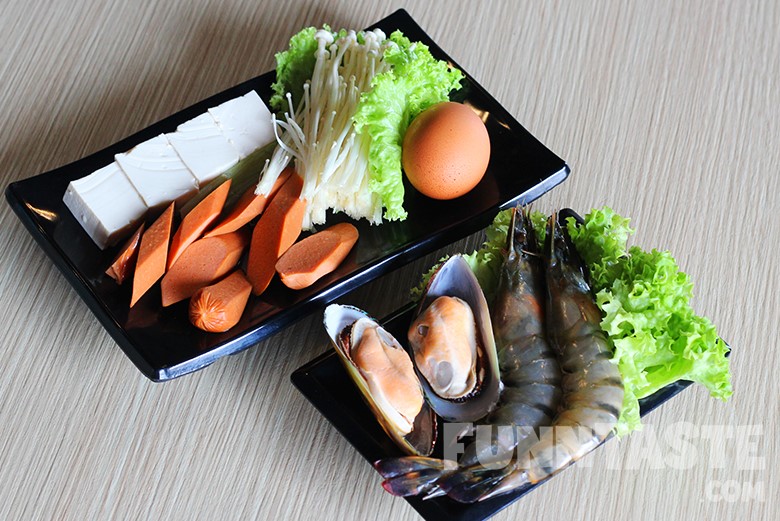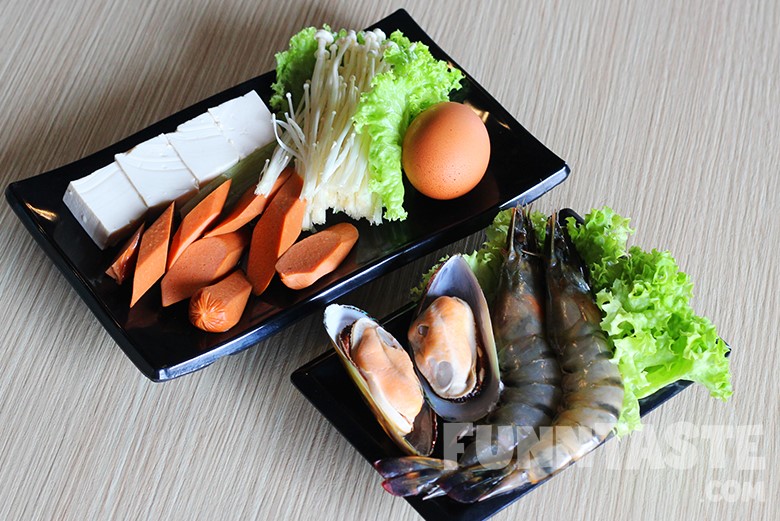 Just like any steamboat restaurant, add-on dishes are available and priced anywhere from RM1 to RM20 depending on what you order.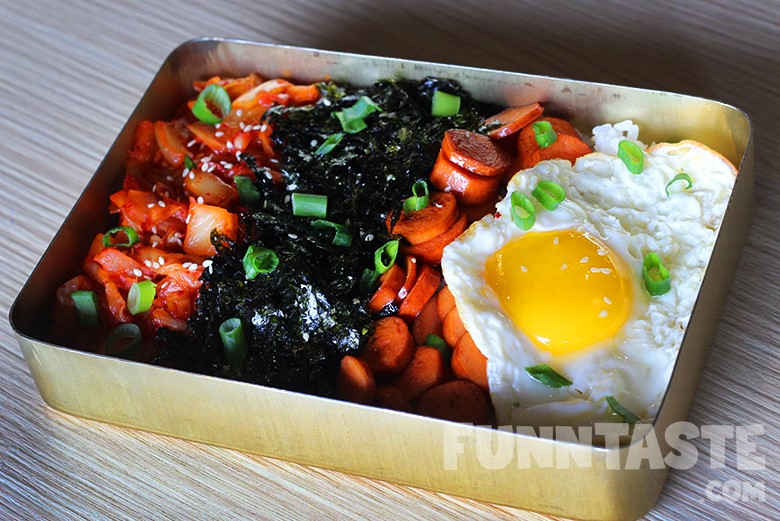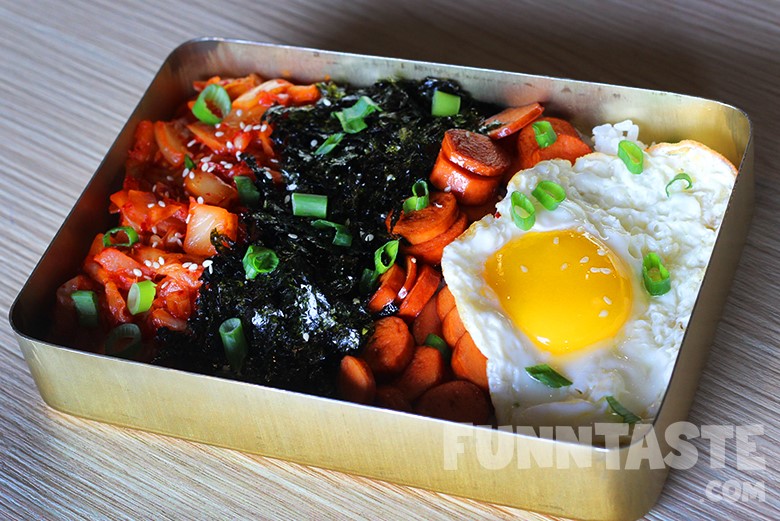 If you are dining alone and looking for something more simple and wallet-friendly, the Dosirak (Korean Shake Shake Lunch Box) @ RM17.90 would be an option. It comes with a bed of Korean rice topped with Kimchi, Seaweed, Sausages and sunny side egg.
To enjoy this dish at its best, you got to mix it all up by shaking the entire lunch box (with its led on top) super aggressively. That way you get the flavours from all ingredients in one bite.
Based on our experience, we can conclude that the food at Daseo will not disappoint. Food choices are limited but sufficient. More importantly, they are pork free and sensibly priced for a Korean restaurant. If you live around Subang Jaya area and looking for a new Korean restaurant to visit, Daseo would be a good option.
This article is written in collaboration with Daseo Malaysia
More Info
Daseo
A-02-2, Menara Rajawali,
Jalan SS15/8, SS15 Subang Jaya
(Beside INTI)
Operating Hours: 11:30AM – 10:30PM