Food & Drinks
Kok Siong Nasi Kandar Penang @ Pusat Bandar Puchong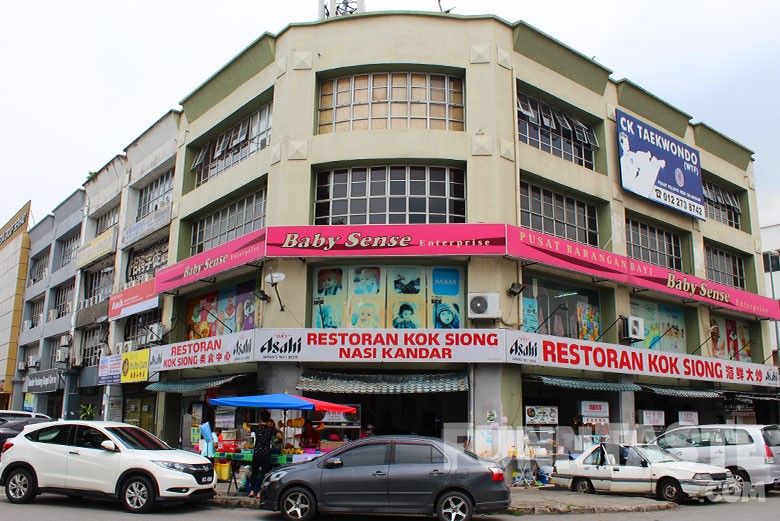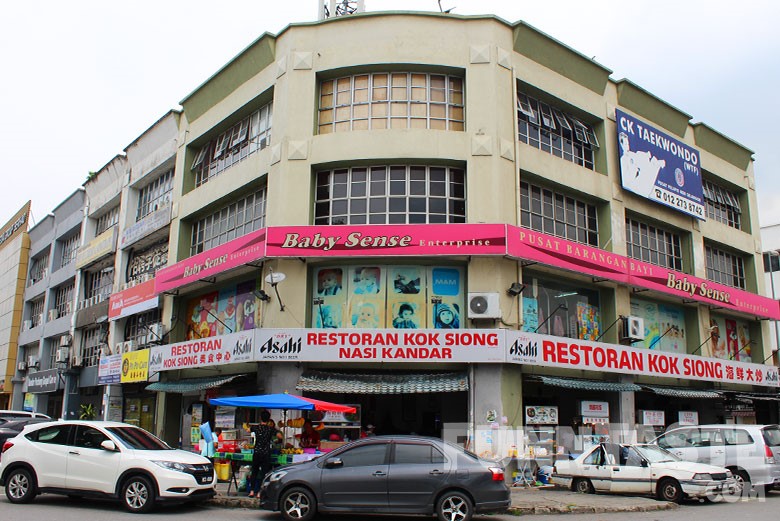 While there is no shortage of Nasi Kandar restaurants in the Klang Valley (KL & Selangor) none of them stand a chance against the Nasi Kandar in Penang in terms of taste, authenticity and affordability.
Same can't be said when it comes to Kok Siong Nasi Kandar at Puchong. Sure, it is not on the level of Tajuddin Hussain or Shariff Nasi Kandar. But considering that you can't always drive 300km up North, Kok Siong Nasi Kandar is inarguably the next best thing.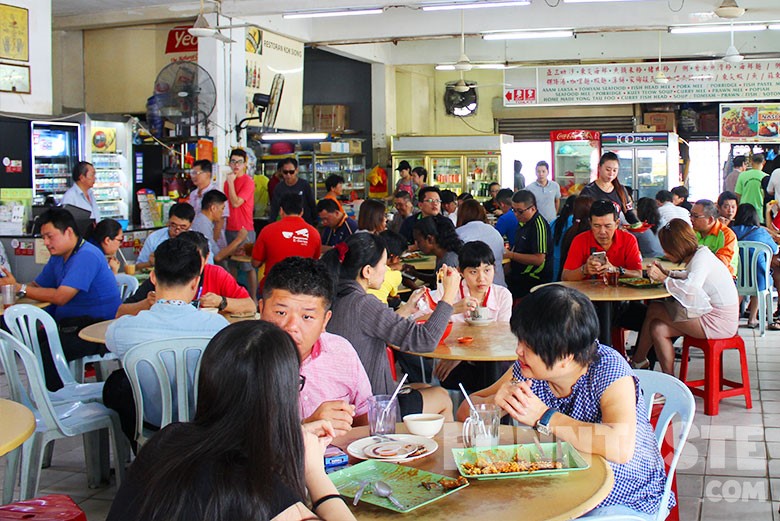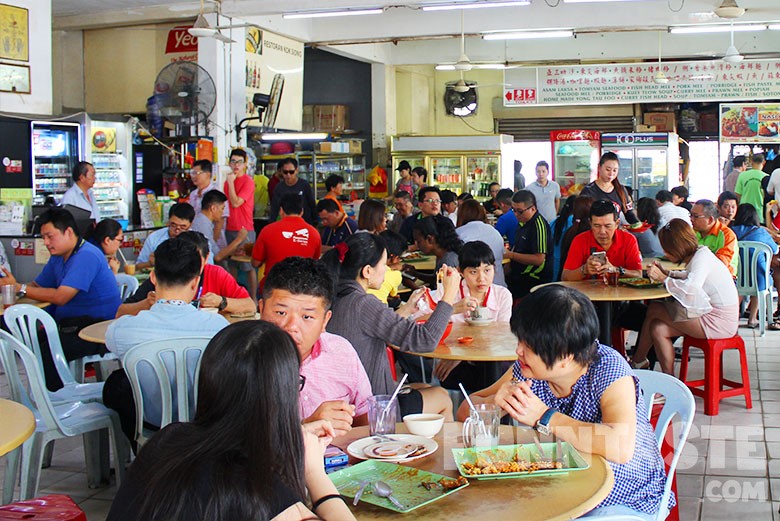 Unlike the overpriced curry rice chains such as Kayu and Pelita, Kok Siong Nasi Kandar offers distinctive flavours which is familiar enough to merit comparisons to some nasi kandar in Penang.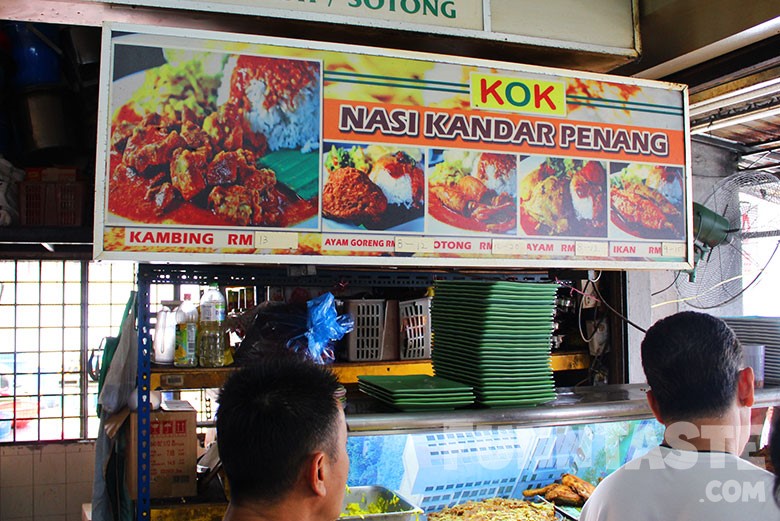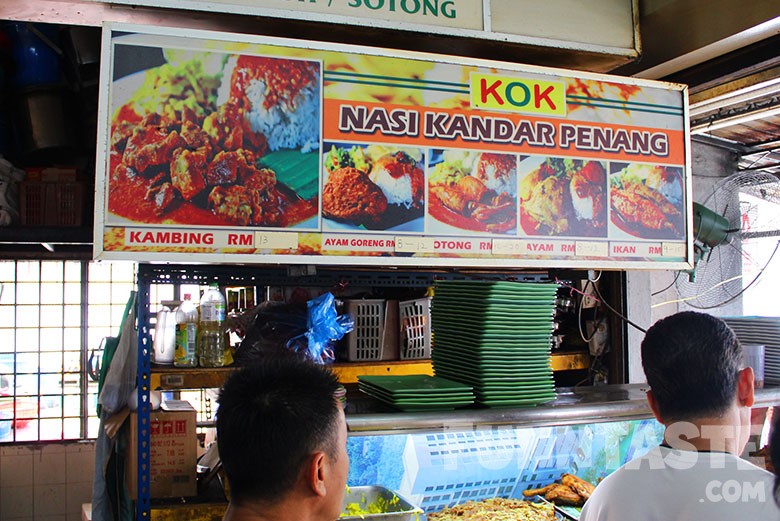 The coffee shop gets really crowded during lunch hour as hundreds of patrons come to get fed. Don't be put off by the long queue of customers at Kok Siong Nasi Kandar stall as service is pretty quick and efficient.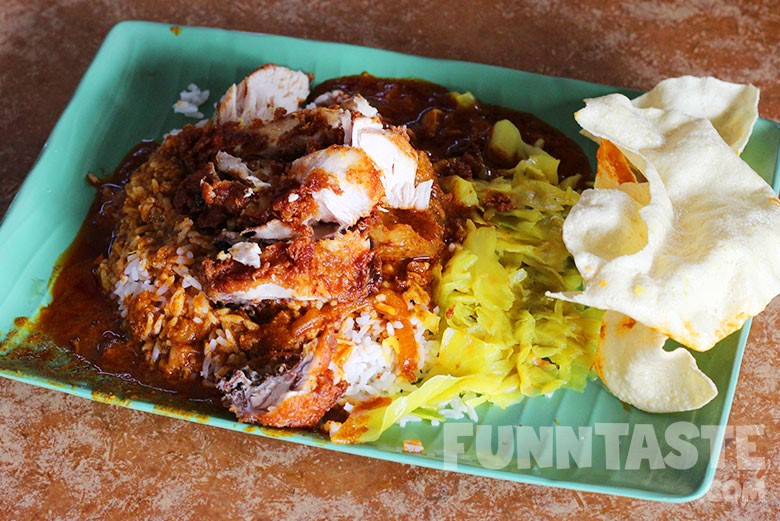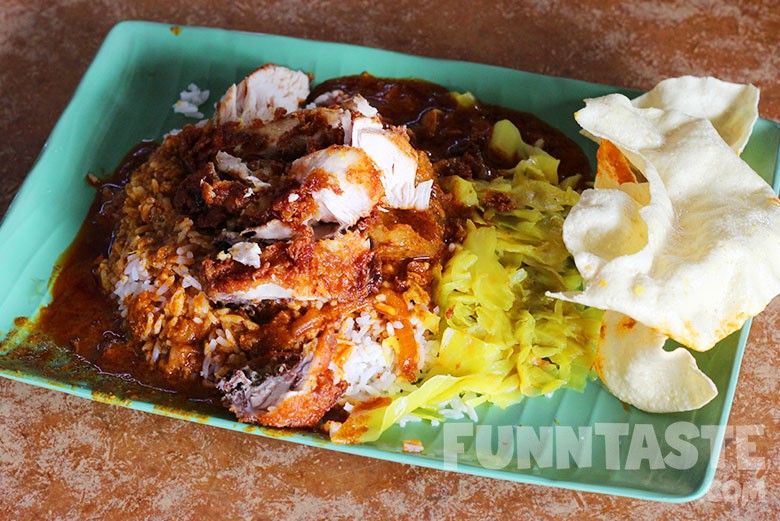 The best sellers here are the fried chicken and mutton curry. We opt for the basic serving consisting of fried chicken, vege, and "kuah campur" which cost RM8.00. The price is certainly not affordable as compared to Line Clear Nasi Kandar which only cost RM5.30.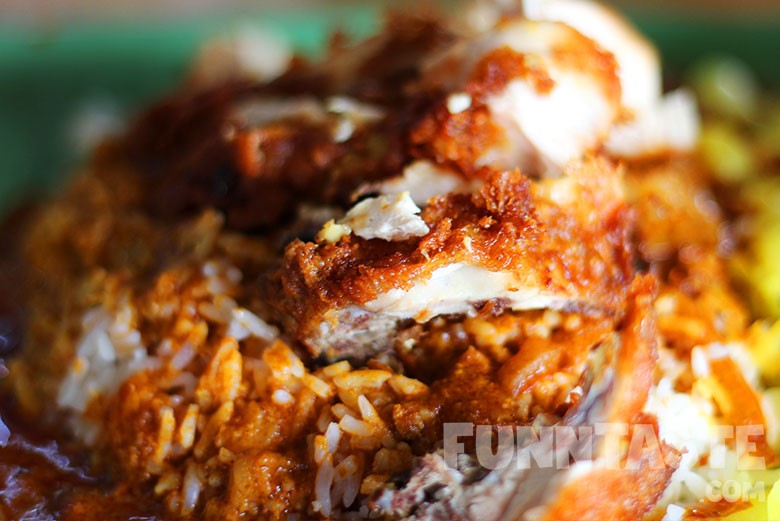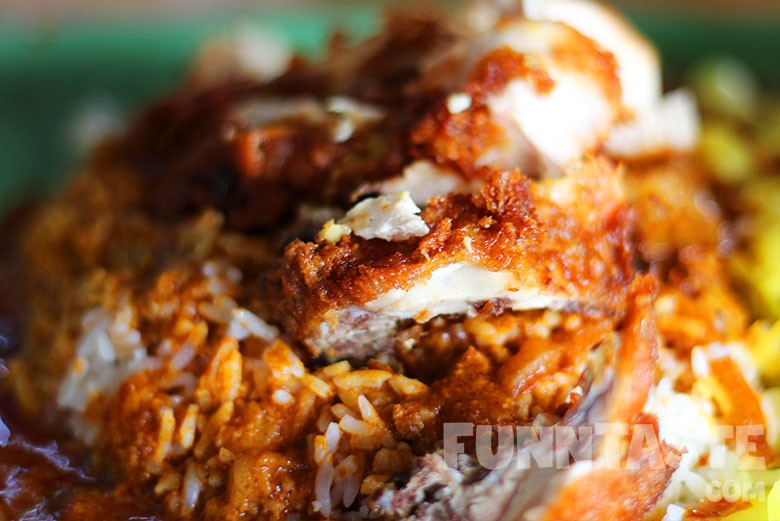 Nonetheless, we had no qualms paying RM8.00 for this dish as it tasted delicious. The fried chicken smelled robust and had a crispy texture on the outside while remaining juicy and tender on the inside. The chicken was also incredibly fresh as the kakak constantly fried and refilled the fried chicken tray.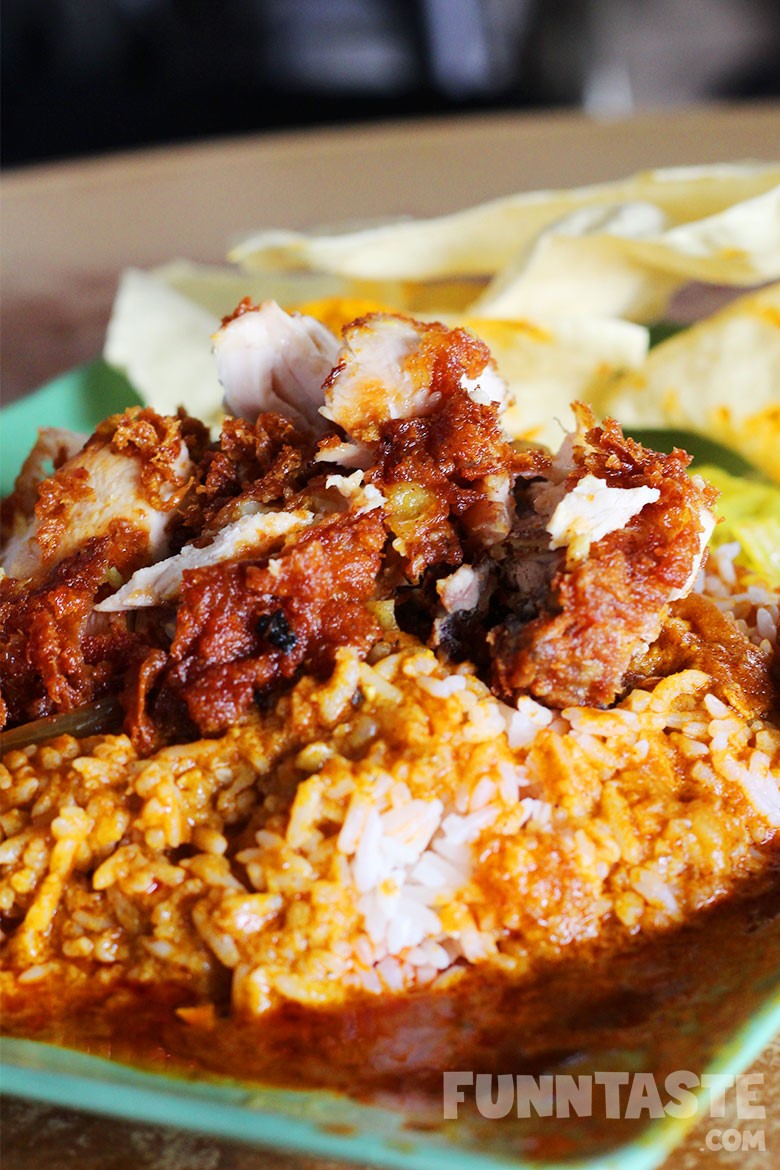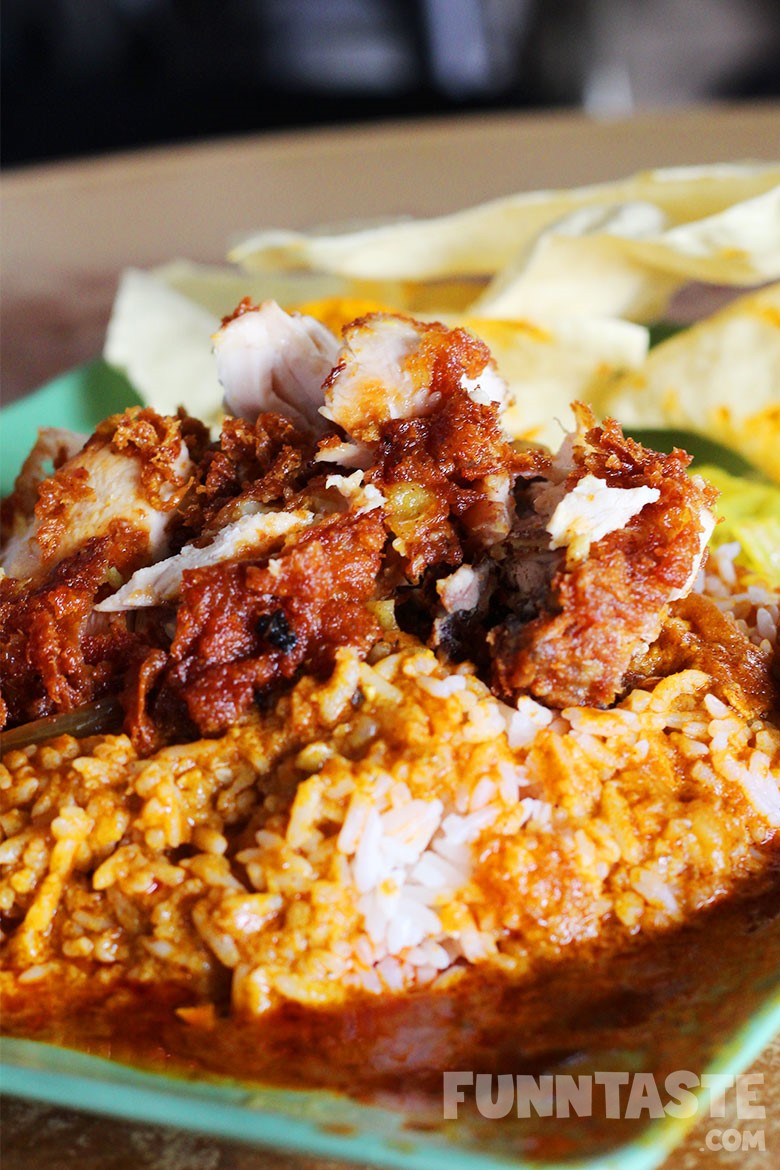 While the fried chicken was easily the best part of the dish, the thick and flavourful curries added the extra oomph. The addition of added crunchy bits from the fried chicken provided interesting textures.
Verdict
Turned out, Kok Siong Nasi Kandar was excellent. We were satisfied with the taste and we could see why people are willing to line up. While prices are on the higher side, the dish certainly does justice.
More Info
Kok Siong Nasi Kandar Penang
Restoran Kok Siong
47, Jalan Bandar 16,
Pusat Bandar Puchong,
47100 Puchong, Selangor
Cuisine: Indian Muslim
Operating Hours: 10am to 4pm, Daily
Read also: Mohd Yaseen Penang Nasi Kandar @ Chow Kit, KL