Food & Drinks
KITKAT Debuts The New KITKAT Bar With Rich Chocolate & Perfect For Sharing
We all know one of the best snacks in the world is chocolate, in particular, the new KITKAT Bar! Let's be honest, none of us could resist a good ol' KITKAT Bar that is coated in a chocolatey goodness of rich smooth milk and dark chocolate.
If you thought your chocolate experience couldn't get any better…think again! We have some exciting news for chocolate lovers. KITKAT just launched the new KITKAT Bar and it comes in two options: Dark Chocolate and Milk Chocolate, and you can get them in stores now at Lotus's, GIANT, AEON and AEON BIG, as well as Shopee, Lazada and Pandamart.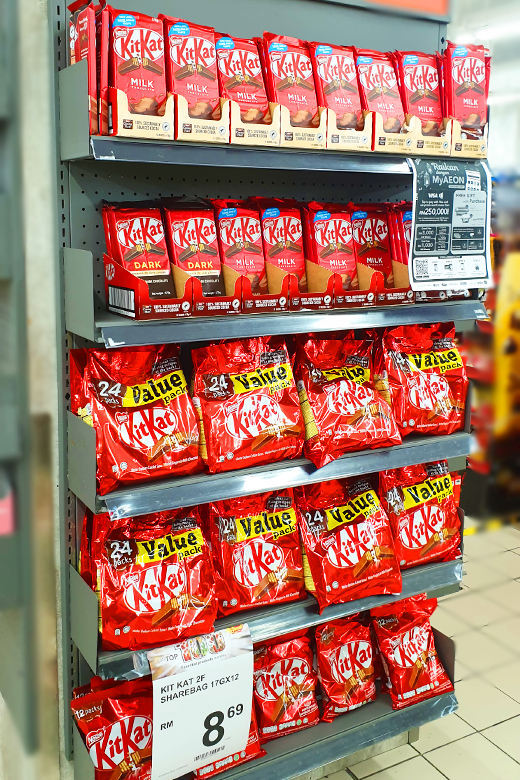 What makes the New KITKAT Bar so special is that it contains more chocolate, making it highly indulgent and they are made in Australia.
1) KITKAT Bar in Dark Chocolate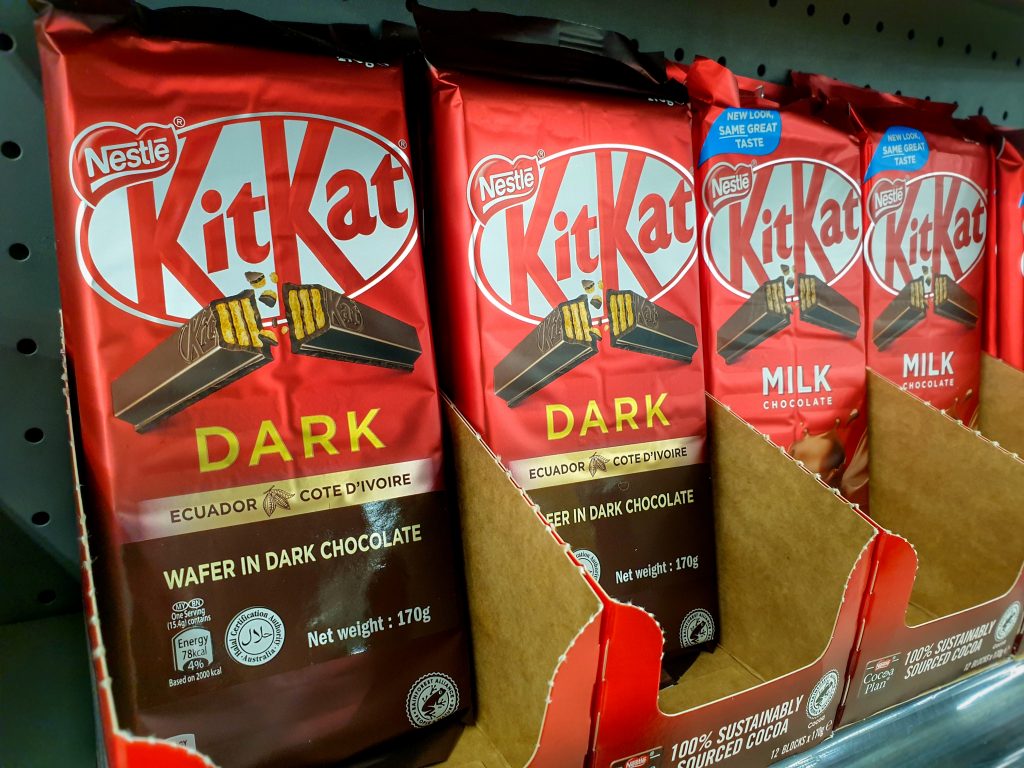 This new KITKAT Bar comes in a bigger block, hence it's ideal for sharing with family and loved ones or even a self-indulging break anytime of the day.
In one bite, you'll get to taste the rich dark chocolate, wrapped around crispy wafer layers that gives an out-of-this-world indulgence that everyone deserves.
2. KITKAT Bar in Milk Chocolate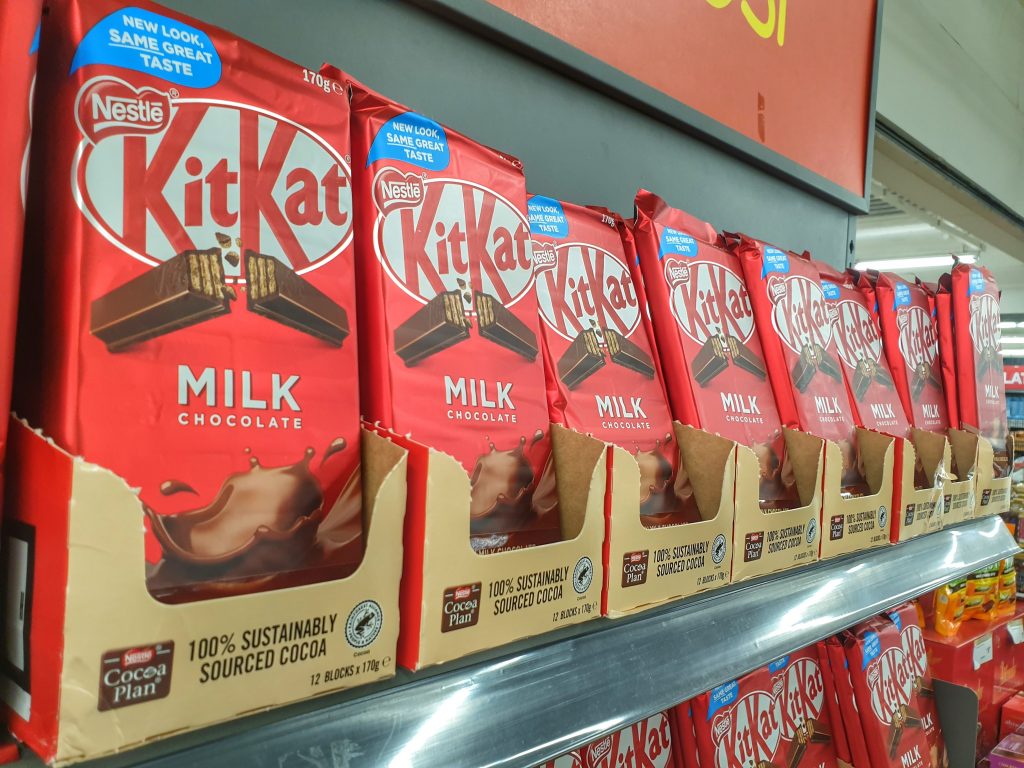 The milk chocolate KITKAT Bar consists of the same delicious balance of rich chocolatiness and crunchiness of crispy wafer in between, but with smooth and creamy texture in every bite.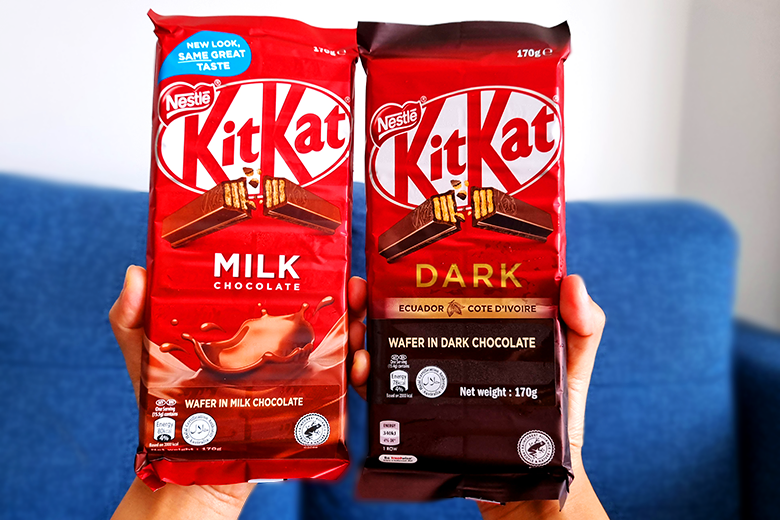 All in all, these two new releases will surely satisfy one looking to share an indulgent break with friends/family or even alone, leaving you wanting more.
Once again, we're back to staying put at home and reducing our physical contact with the outside world. Hence it's the perfect time to spend quality time with our loved ones at home. And there is no better way to have an indulgent break by sharing your KITKAT with family at home.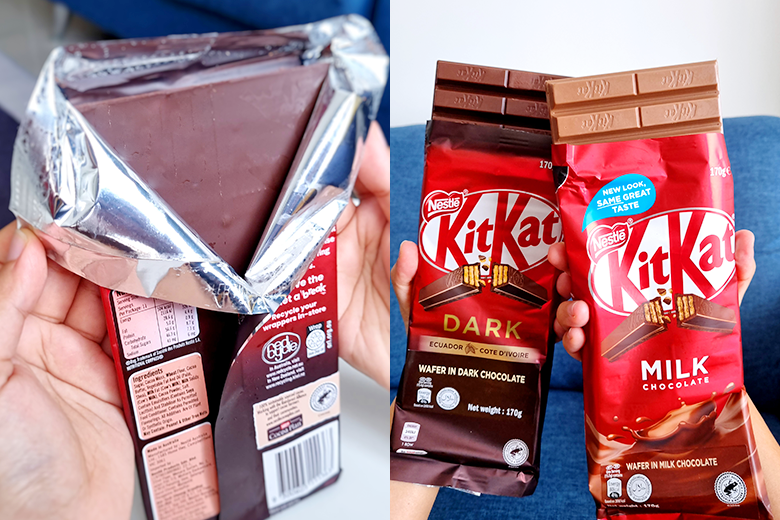 For those who always can't seem to finish an entire block of chocolate in one go, lucky for you, the new KITKAT Bar comes in a resealable pack, perfect to keep until your next indulgent break!
Have you tried these new KITKAT Bar yet? Let us know if you have in the comment section below!
Grab yours now!: Shopee | Lazada | PandaMart
* The New Nestlé KITKAT Bar is also HALAL certified by the HCAA (HALAL Certification Authority Australia), and recognized by JAKIM.
Also Check Out: Nescafé Just Launched 2 New Coffee Can Drinks—Kopi-C And Kopi Cham
–
Join our Private Facebook Group and share your passion for food and places around the Klang Valley with our community! We regularly post about hidden gems, places to explore, attractive promos and new food to try!
Click on the picture below and join our Facebook Group today.