Food & Drinks
KFC Now Allows You To Replace Unsatisfactory Chicken & Released Lunch Sets From RM7.99
Nothing beats comfort food like KFC fried chicken. Through an outstanding list of promotions and campaigns, KFC's latest campaign is going to make all KFC lovers super excited and pleased.
From discounted set meals, Chicken satisfaction guaranteed policy to their NFTs (non-fungible token), here are 5 cool things you wouldn't want to miss under KFC's new promotion – It's Finger Lickin' Good:
1. Chicken not up to standard? Replace your chicken via KFC's NEW Quality Taste Guaranteed policy.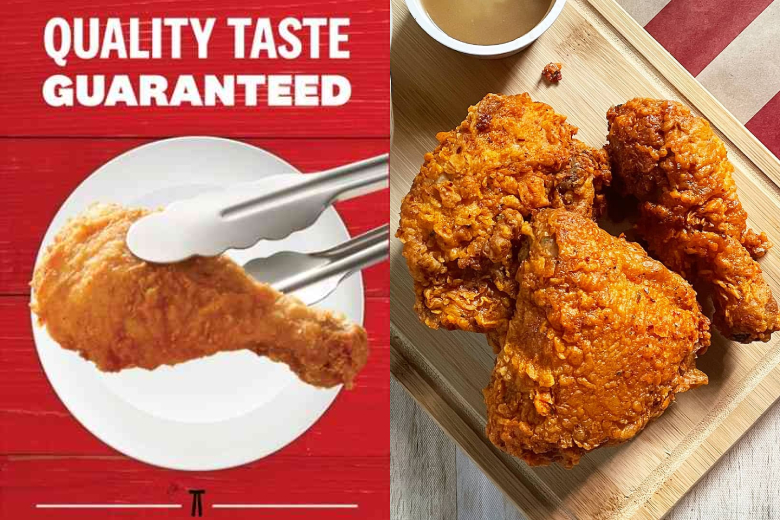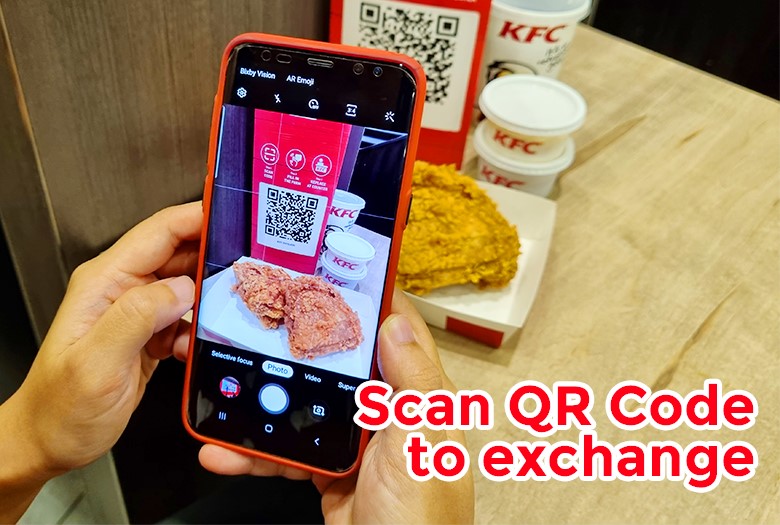 Unsatisfied with your fried chicken? You can get it replaced! KFC have rolled out 'Quality Taste Guaranteed' policy, where you can request a replacement if the fried chicken you ordered is not up to standard, by simply scanning the unique QR code provided at the KFC outlet, fill in and submit the replacement form, and show the 'thank you' page at the counter to get a replacement, without any cost.
2. Save money while enjoying KFC's discounted lunch combo from RM7.99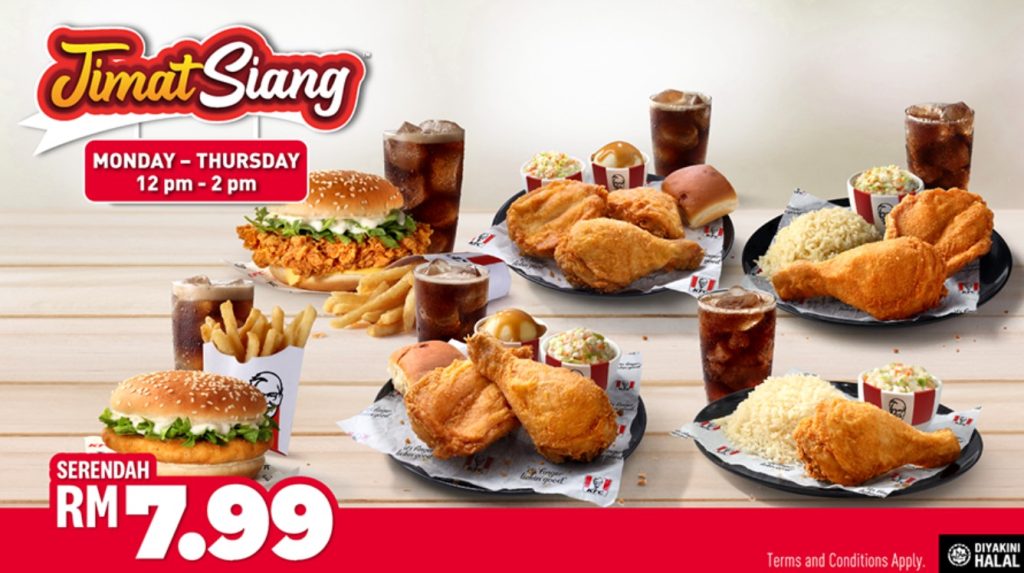 Image Credit: KFC Malaysia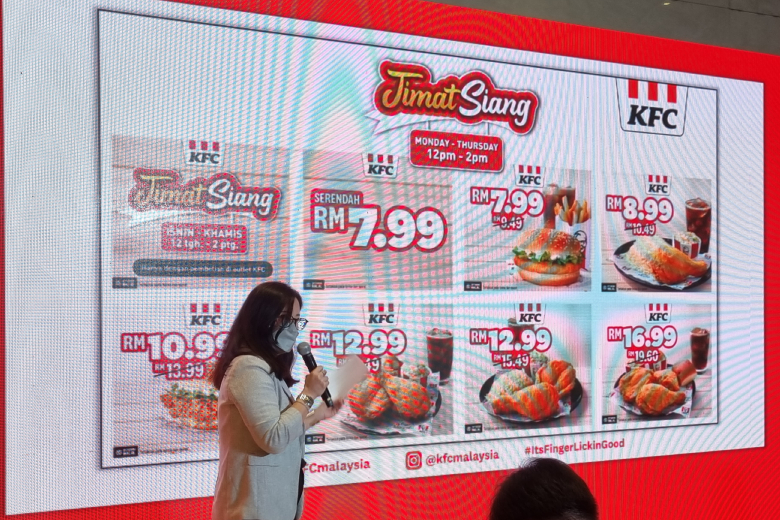 Finding smart ways to keep costs down on meals doesn't mean you have to eat less. KFC is reducing the price of some of their popular lunch combos to as low as RM7.99, so that everyone can enjoy their favorite KFC combo.
The promo comprises some of KFC's hand-picked popular meal:
(1) Snack Plate Combo at RM12.99 (normal price: RM15.49),
(2) Dinner Plate Combo at RM16.99 (normal price: RM19.60),
(3) 1pc-Rice Plate Combo at RM8.99 (normal price: RM10.49),
(4) 2pc-Rice Plate Combo at RM12.99 (normal price: RM15.49),
(5) Zinger Classic Combo at RM10.99 (normal price: RM13.99),
(6) Colonel Burger Combo at RM7.99 (normal price: RM9.49).
Jimat Siang is available from Monday until Thursday between 12pm – 2pm. Available via Dine-in, Take Away & Drive-Thru at *selected of KFC stores nationwide.
3. Own a 1 of 11 Exclusive KFC NFTs!
KFC has teamed up with three Malaysian artists, Wilson Ng, Book of Lai, and Arif Rafhan Othman to produce 11 NFT artwork pieces in honour of KFC's secret recipe blend of 11 herbs and spices.
You can participate in their social contest, which is happening on KFC's Instagram page at @kfcmalaysia to win one of three KFC's exclusive NFT. Users must leave a single comment on the contest post and tag one of the three artists with the hashtags #OriMomentKFC and #ItsFingerLickinGood.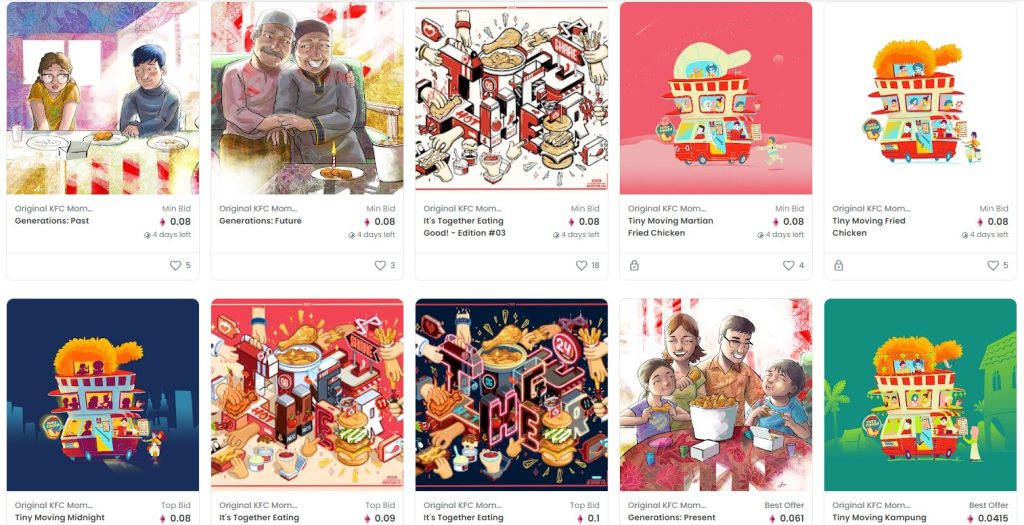 As for the remaining eight NFTs, it went up for bidding on OpenSea and will end on 16 May, starting at 0.08eth.
If you own one of KFC's NFTs, you'll receive a RM20 KFC discounted voucher monthly for an entire year through a promo code delivered via your MetaMask wallet.
4. Win KFC Vouchers & Fried Chicken Plushies At Starhill Gallery @ Bukit Bintang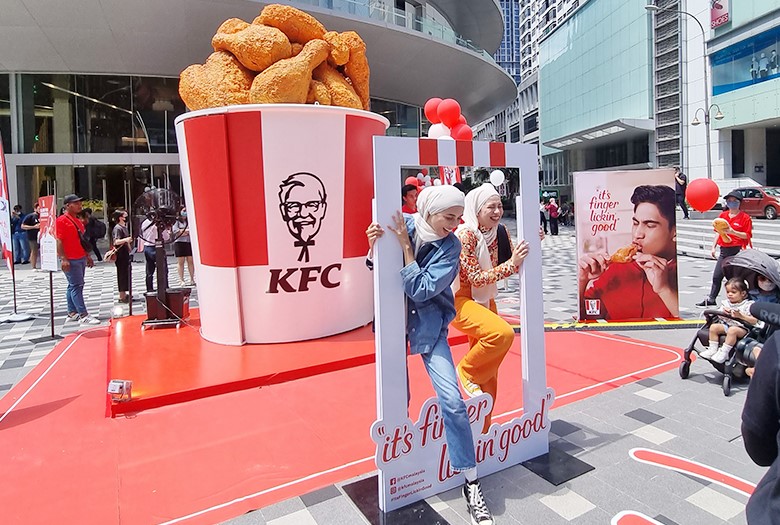 Time to level up your Instagram feed by making your way to Starhill Gallery to snap a photo with KFC's giant Bucket, overlooking Pavillion Bukit Bintang.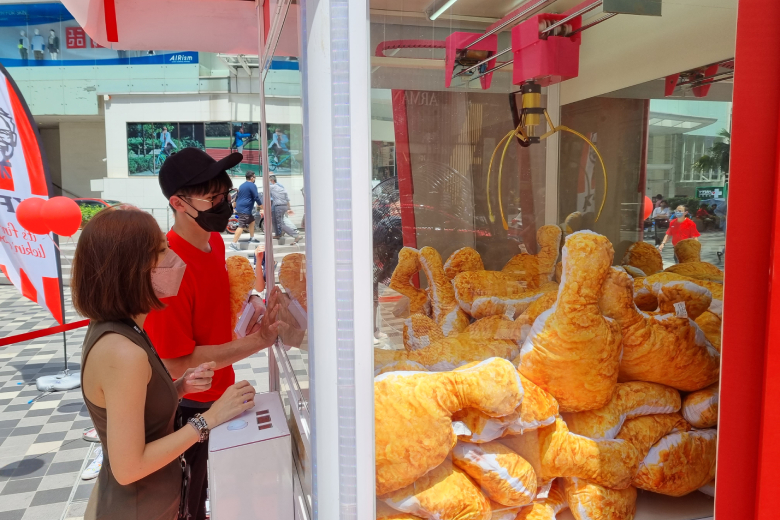 Not only that! You can go and play the claw machine at the same spot to win KFC vouchers and cute Drummie Plushies!
5. Check out KFC new fried chicken 3D billboard in KL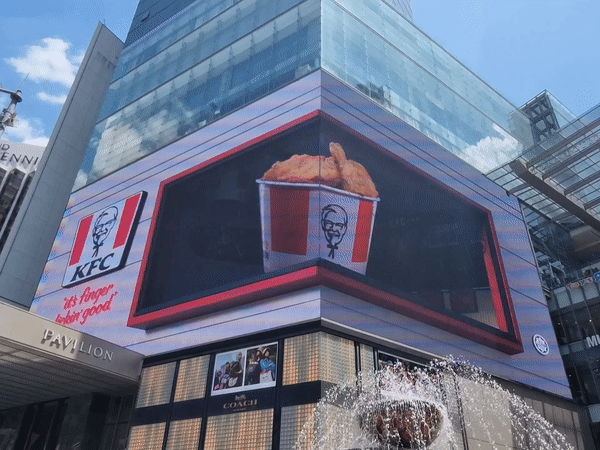 Catch KFC's 3D fried chicken bursting through the screen! The larger-than-life KFC 3D advertisement is only available at KLCC Junction and Pavilion Elite.
Ready For A Unforgettable Finger Lickin Good KFC Moments
Head over to Starhill Gallery to snap Instagram-worthy photos with the giant bucket chicken. We guarantee you'll have an exciting time!
If you're craving for some good fried chicken, don't miss out on the Jimat Siang promo! Available at limited time only at selected KFC outlets today!
For more information, visit KFC's website. #ItsFingerLickinGood
Also Check Out: 7 Korean Food Every Spicy Food Lovers Should Try In Korea
–
Join our Private Facebook Group and share your passion for food and places around Malaysia with our community. We regularly post about hidden gems, places to explore, attractive promos and new food to try.
Click on the picture below and join our Facebook Group today.