Food & Drinks
Bring It! KFC Claps Back at Naysayer by Offering Quality Taste Guaranteed Policy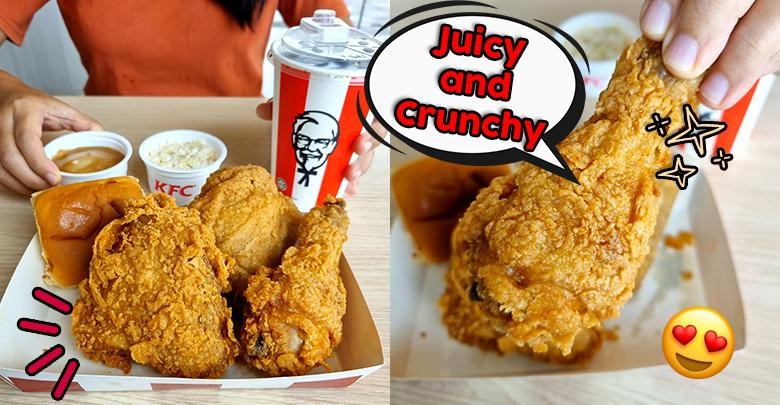 Fast food giant, KFC, has been saying their chickens are "finger lickin good" since 1956. However for a long time, their social media channels have been flooded with complaints of undersized chicken. Champions are not perfect too.
Despite some complaints, we were told by KFC that they have been receiving many compliments for the quality of their iconic fried chicken recently.
Thanks to their new Quality Taste Guaranteed Policy, these sorts of comments are getting lesser, and what is Quality Taste Guaranteed? Read on to find out.
KFC's Commitment To Provide Uncompromising Quality of Food & Customer Experience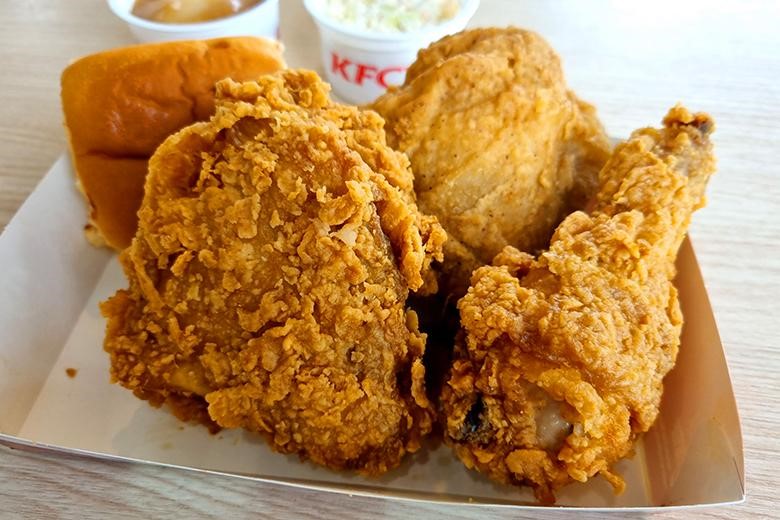 Continuous improvement is an ongoing effort to improve all elements of every company, same goes to KFC.
KFC wants to ensure every fried chicken lover is satisfied hence they've launched Quality Taste Guaranteed policy back in May 2022 which allows customers to scan a QR code to replace any unsatisfactory piece of chicken through an online form.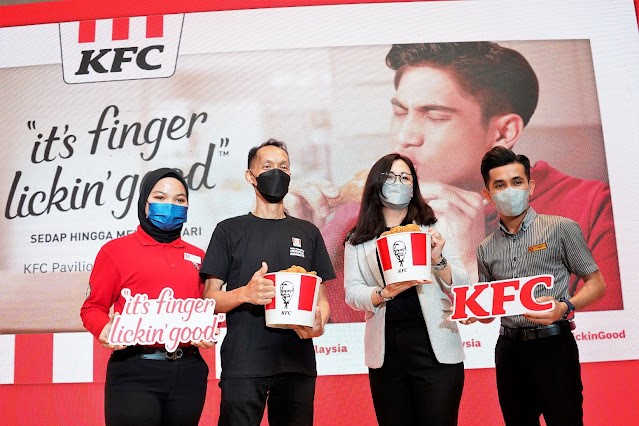 KFC Malaysia Brand Head Stephen Chew (2nd left) and chief marketing officer Chan May Ling (2nd right) unveiled the Finger-Lickin' Good Campaign in KFC Pavilion KL back in May 2022.
Unhappy With Your Chicken? Get A Replacement Without Conditions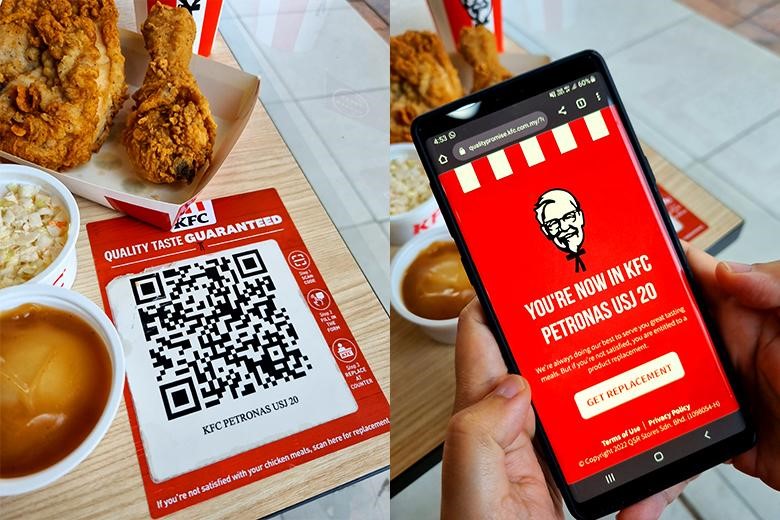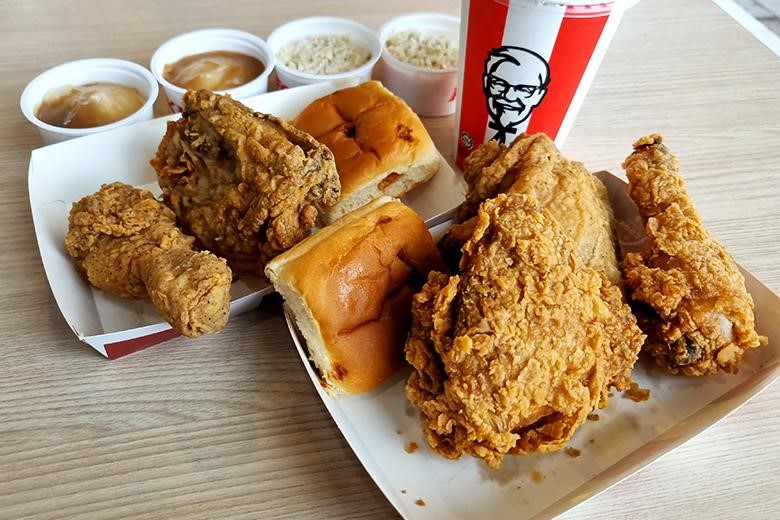 To ensure all fried chicken lovers are able to enjoy the freshest and top notch fried chicken, the
"Quality Taste Guaranteed" policy allows you to request a replacement if the chicken you're served is not up to par. This includes if your chicken is not juicy enough, burnt, too greasy, not tender, not hot, and not as flavourful.
To those who are unsatisfied with KFC's Fried Chicken, all you gotta do is scan the QR code on the table , fill and submit the replacement form. Once you're done, flash the "Thank You" page at the counter to replace your fried chicken. No questions asked.
Here's the Secret That Makes KFC's Fried Chicken So Crispy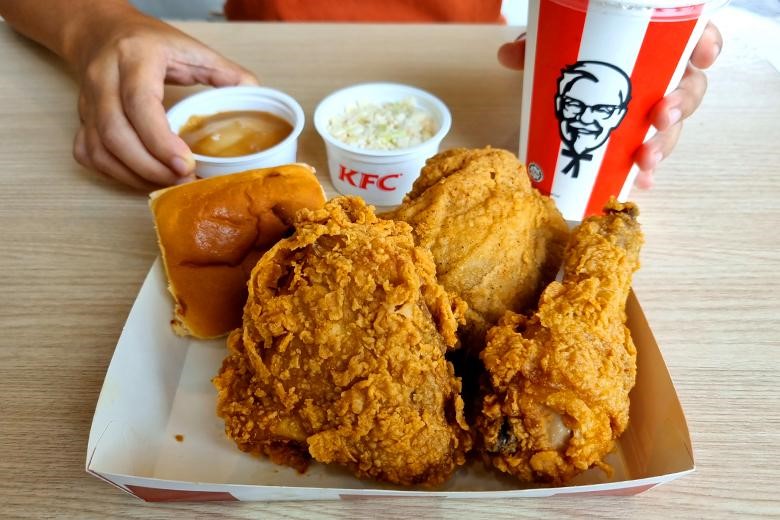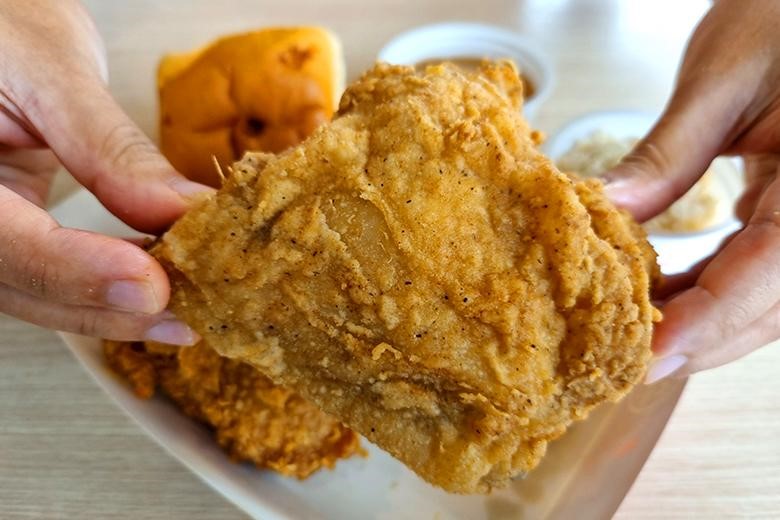 Using the "farm to fork" strategy, KFC ensures their fried chicken comes from a steady supply Halal-compliant and high quality ingredients. All their chicken pieces are delivered into KFC stores throughout the week and are freshly breaded and fried by trained staff everyday.
Head To Your Nearest KFC Outlet To Enjoy The Forever Nostalgic Fried Chicken
When your fried chicken cravings hits, KFC is always there, in fact we've been lickin our fingers good at KFC in Malaysia for the past almost 50 years. Nothing beats comfort food like KFC fried chicken. So head over to your nearest KFC outlet and taste the quality yourselves.
For more information, visit KFC's website. #ItsFingerLickinGood
Also Check Out: KFC Now Allows You To Replace Unsatisfactory Chicken & Released Lunch Sets From RM7.99
–
Join our Private Facebook Group and share your passion for food and places around Malaysia with our community. We regularly post about hidden gems, places to explore, attractive promos and new food to try.
Click on the picture below and join our Facebook Group today.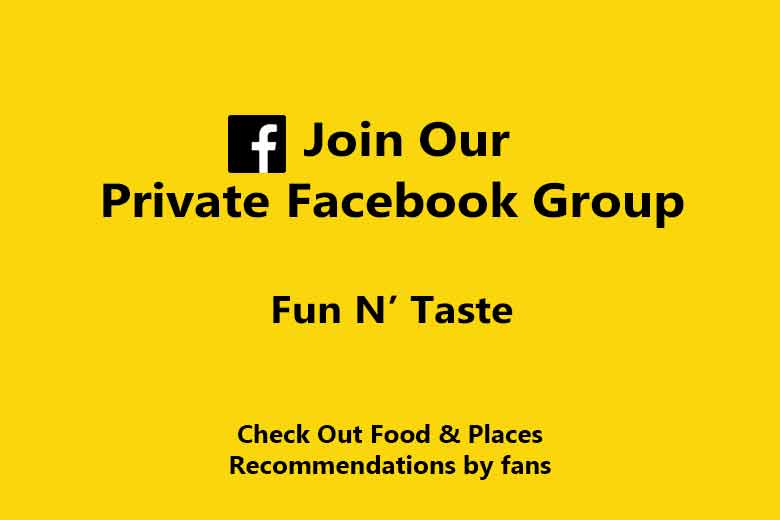 This article is written in collaboration with KFC Malaysia.