Food & Drinks
Keong Kee Herbal Soup & Mushroom Pan Mee @ Jalan Pudu, Kuala Lumpur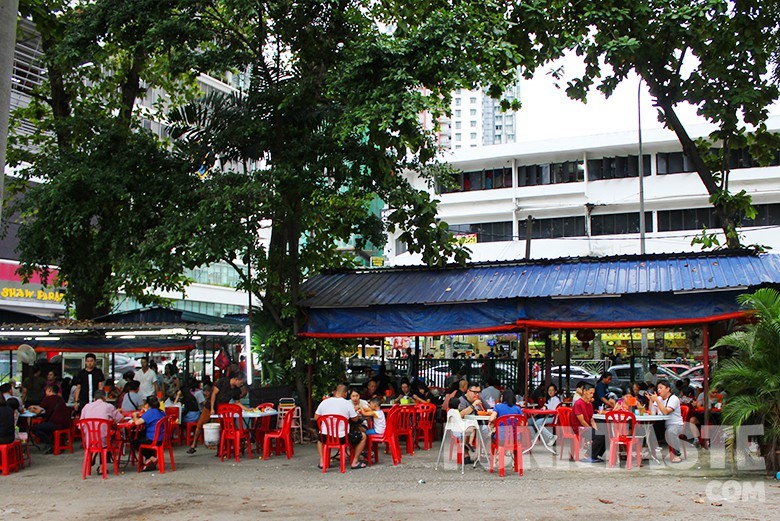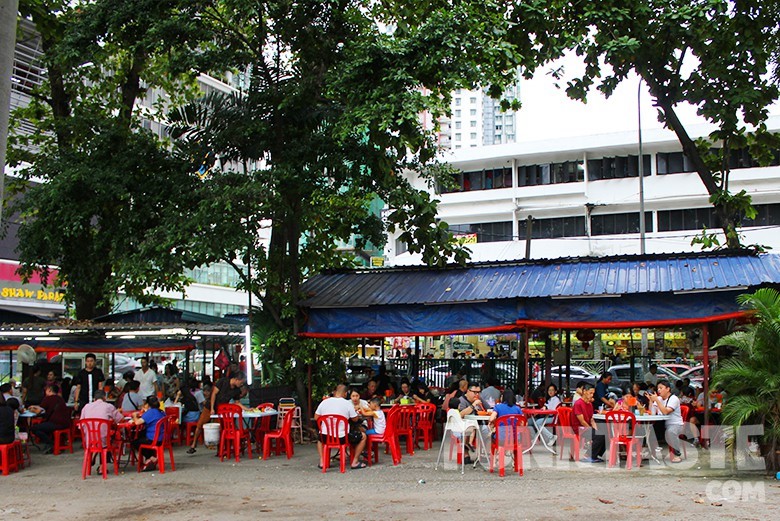 Located in front of Mercure Kuala Lumpur Shaw Parade Hotel is Keong Kee Herbal Soup and Mushroom Pan Mee. This no-frills dinner place is usually packed with customers from evening onward.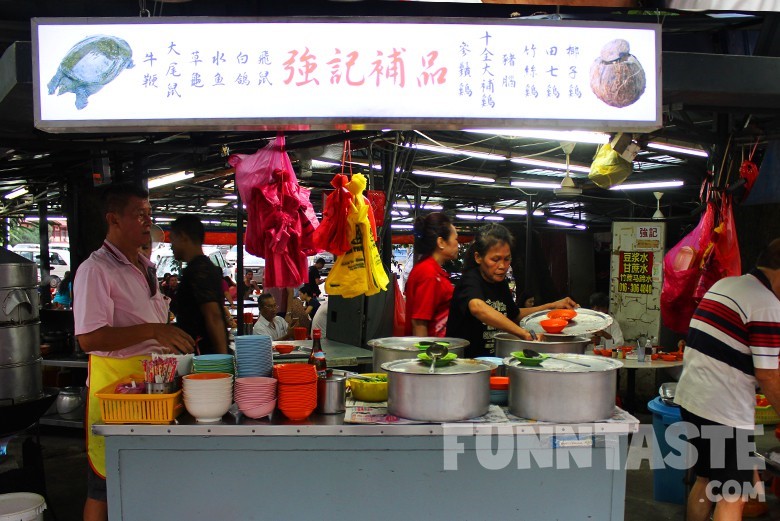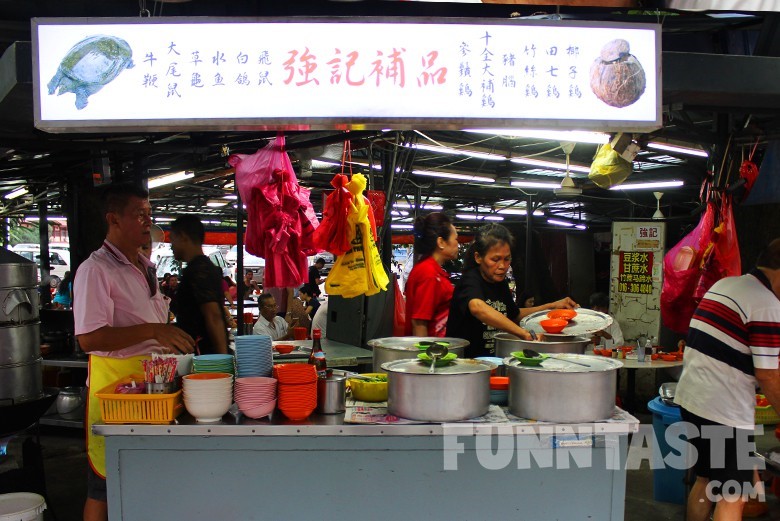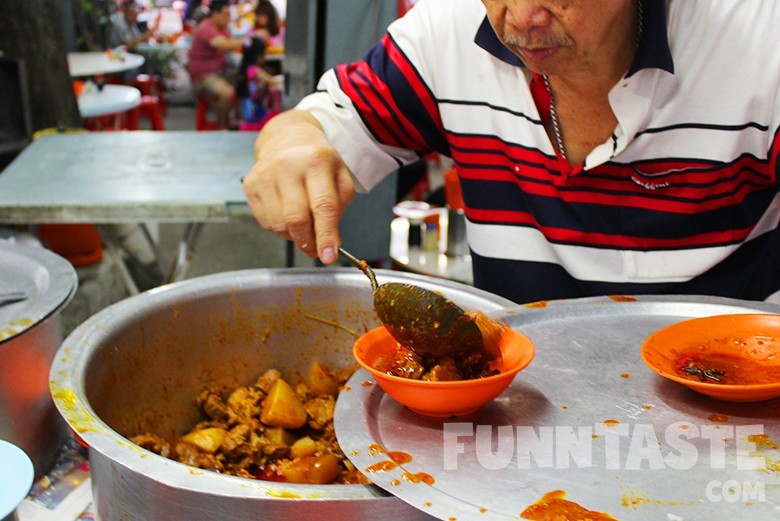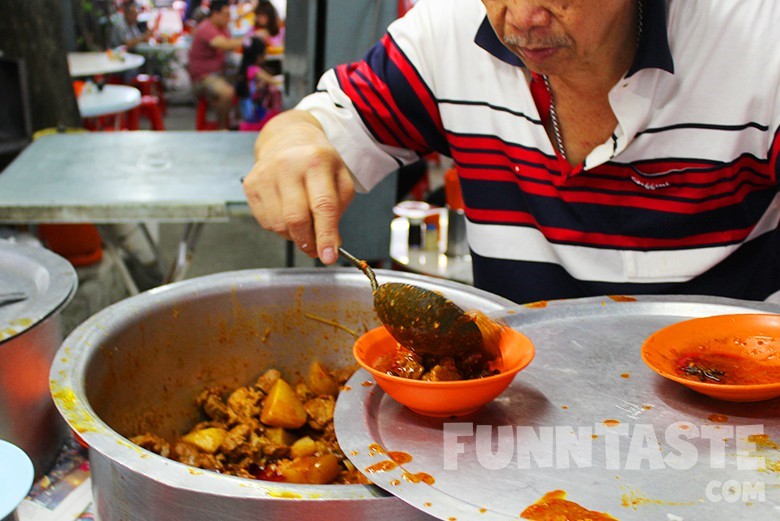 Keong Kee Herbal Soup serves a handful of Chinese food and also one would call "exotic" food. Some of the exotic food items are their flying squirrel, white pigeon, and terrapin.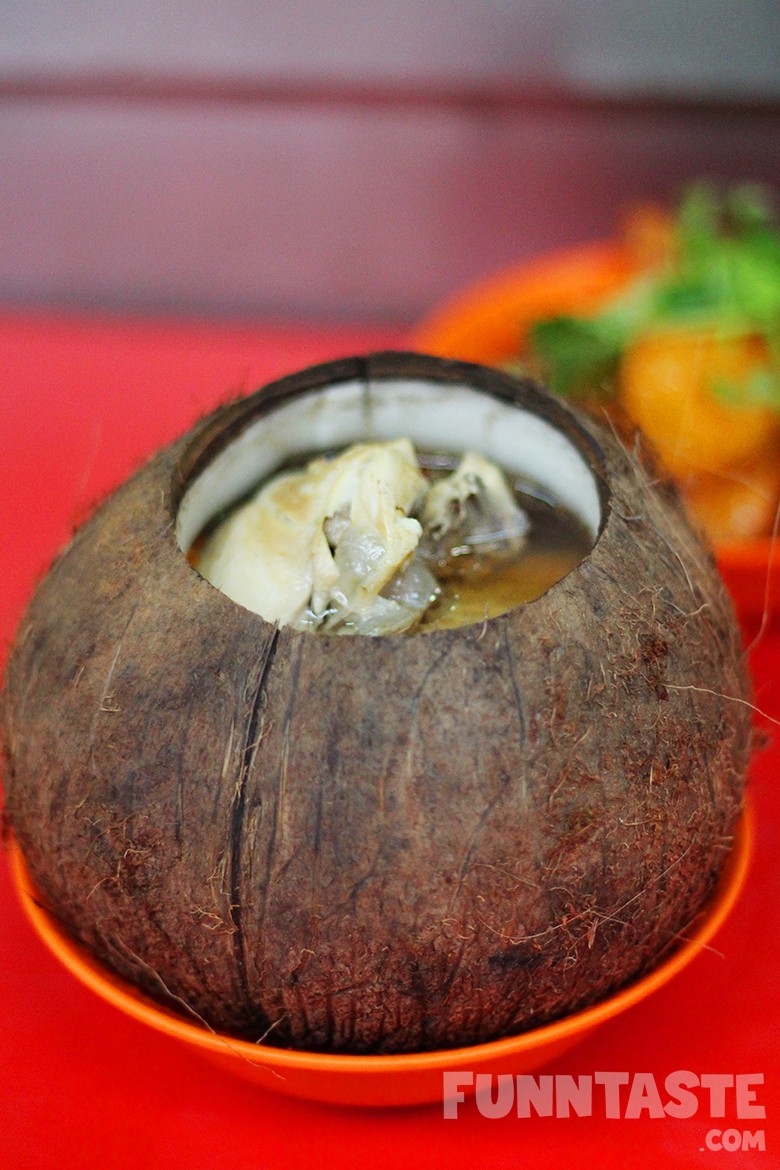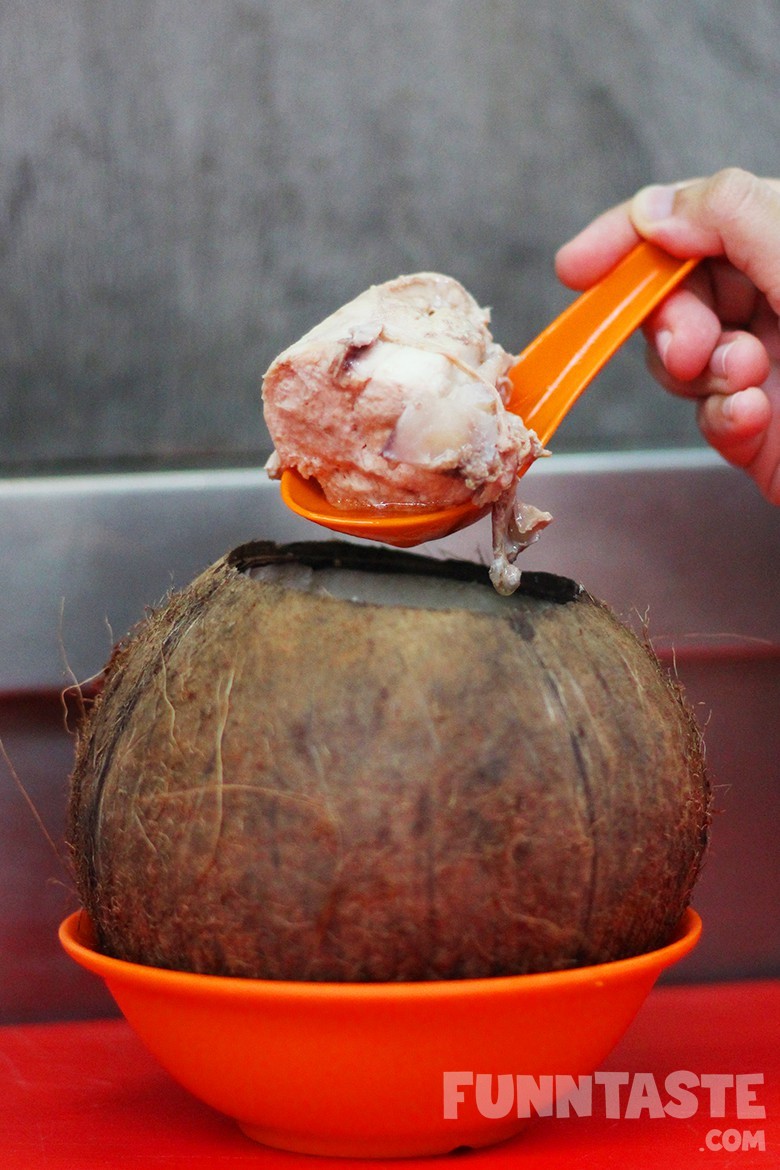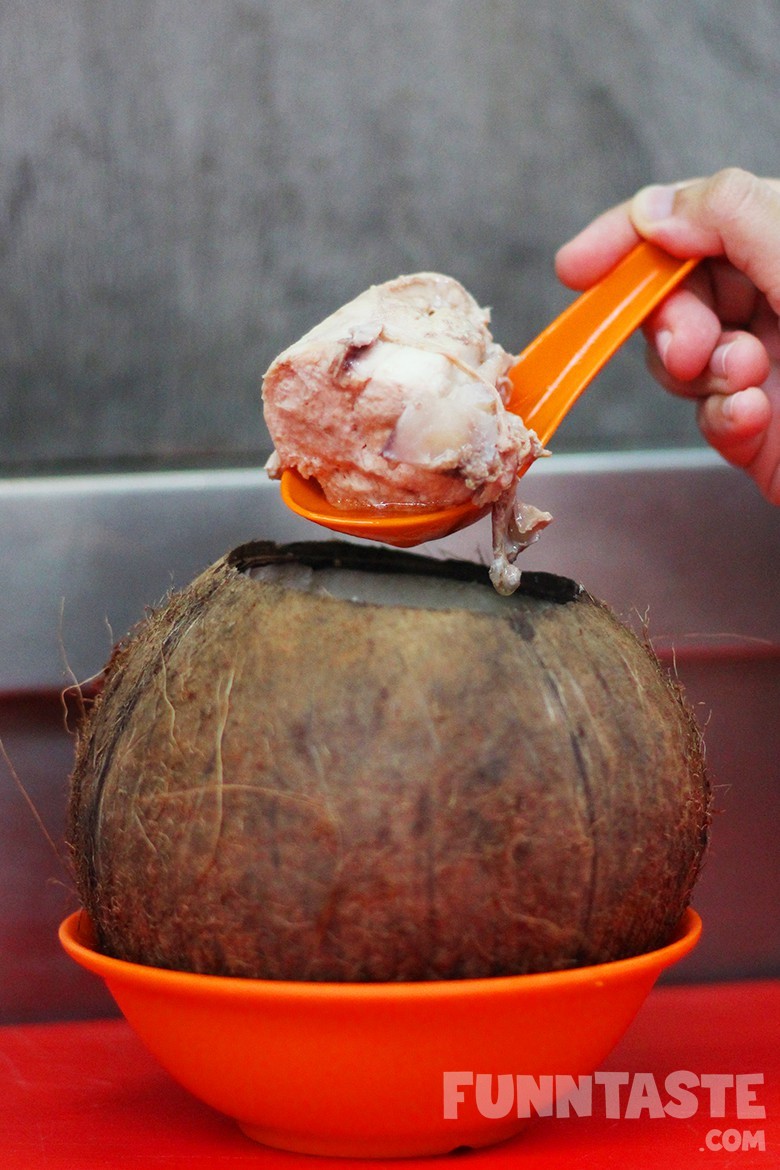 There are a couple of soups to choose from and we ordered the Coconut Chicken Soup (RM11), it's essentially steamed herbal coconut chicken soup served in an actual old coconut. Does it make a difference in the taste? Many times it's just our mind that persuades us but nonetheless the soup is delicious and flavour packed;  salty from the chicken, sweet from the coconut flesh.
It's also worth mentioning that this dish came with large pieces of Chicken breast which was tender.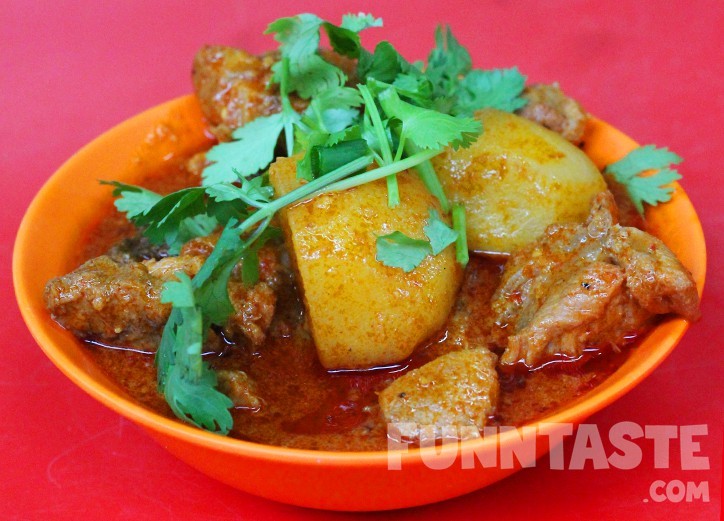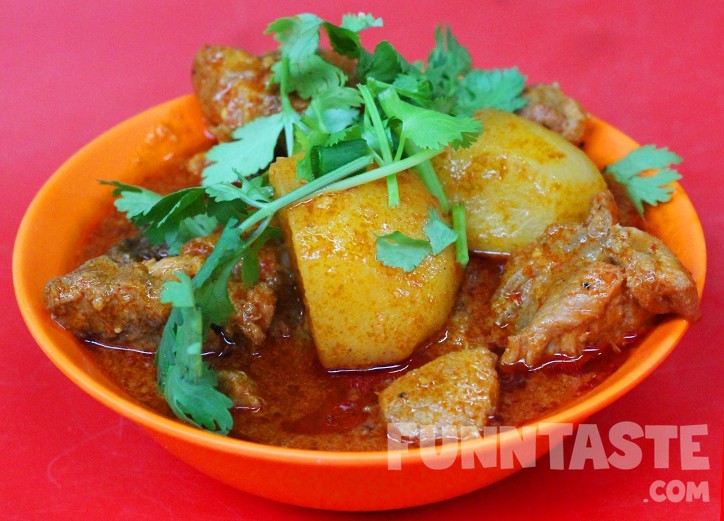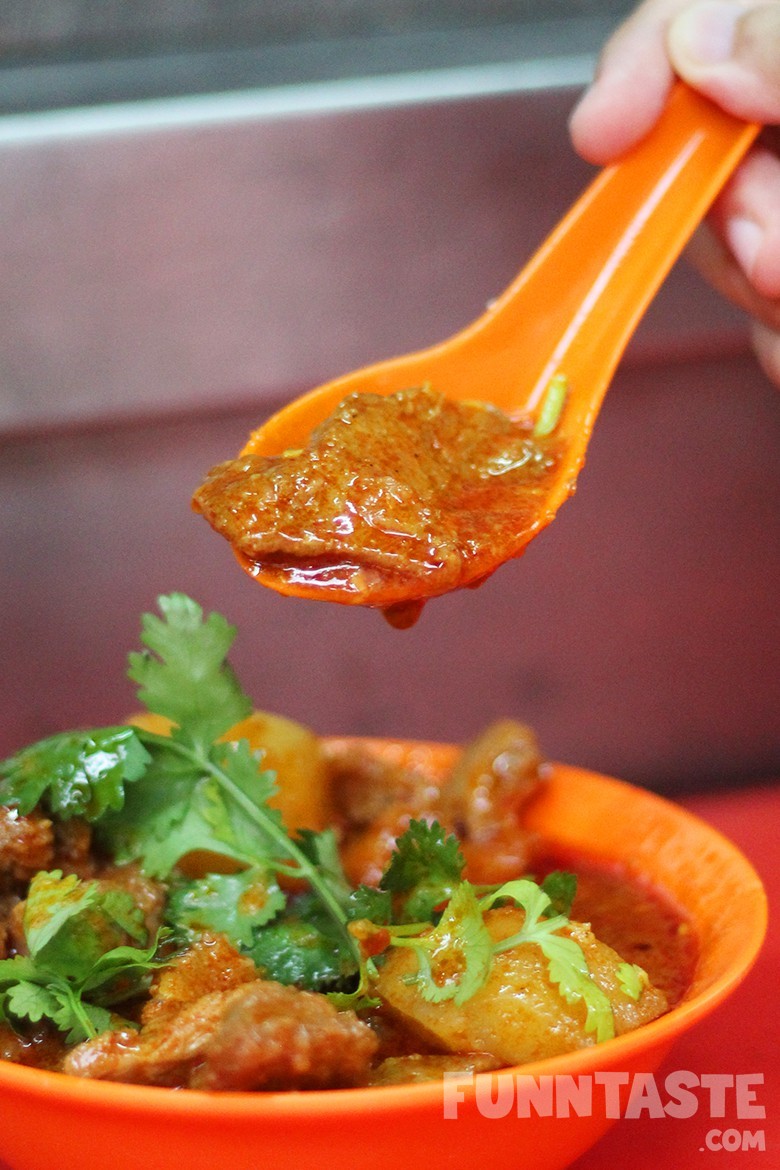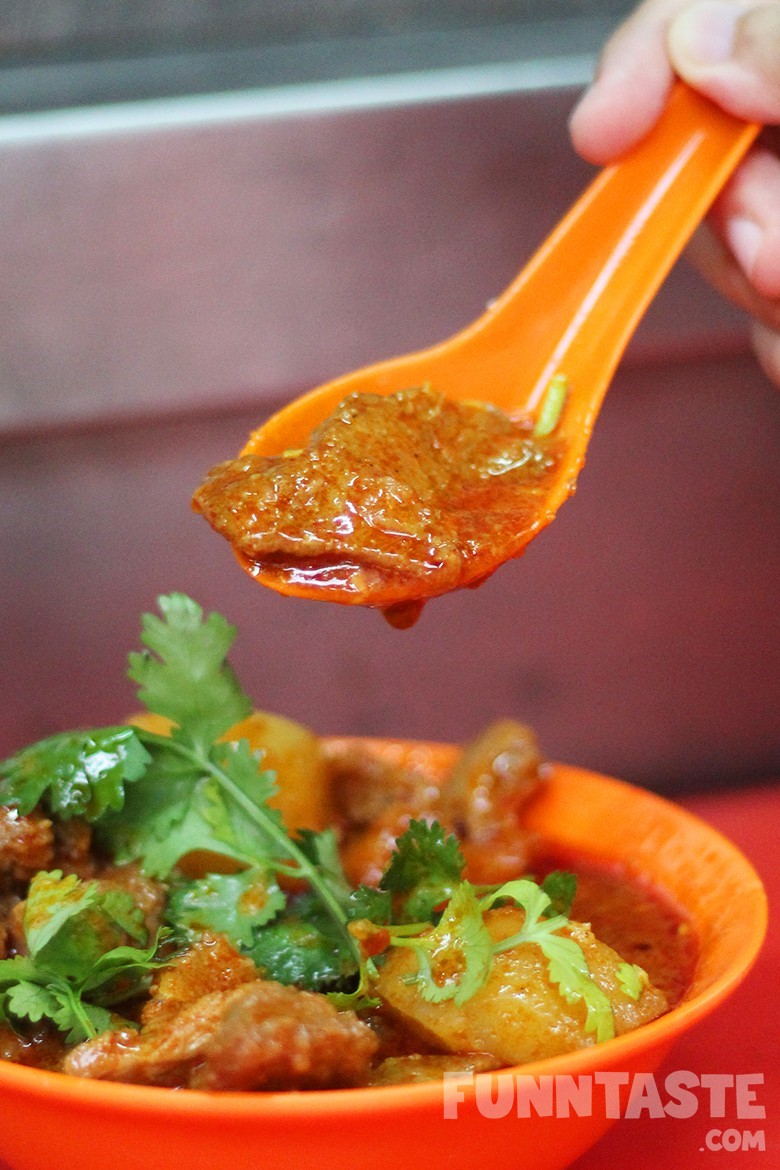 Moving onto the more "exotic" dish, pork lovers would love the Wild Boar Curry (RM7.50). It's a bowl of wild boar pieces, complemented by the fragrance of thick curry broth, sprinkled with cilantro. The wild board was tender so it was a pleasure to enjoy. The curry was thick and has a hint of spiciness to it, it's perfect for those with heavy flavoured taste buds.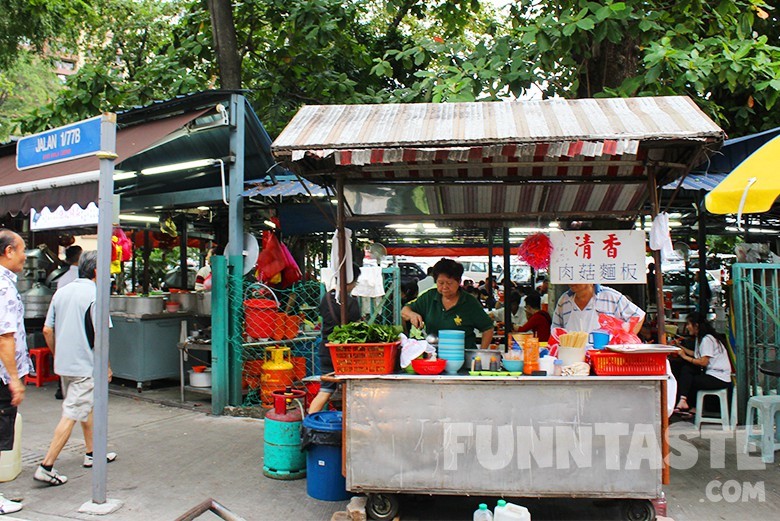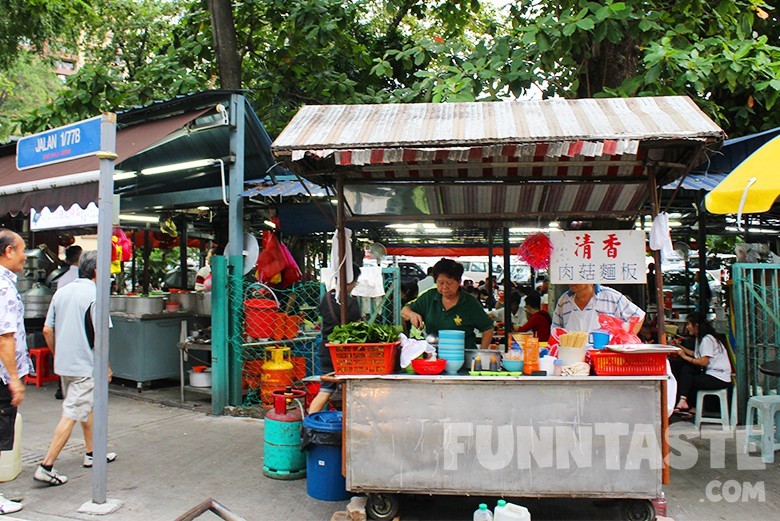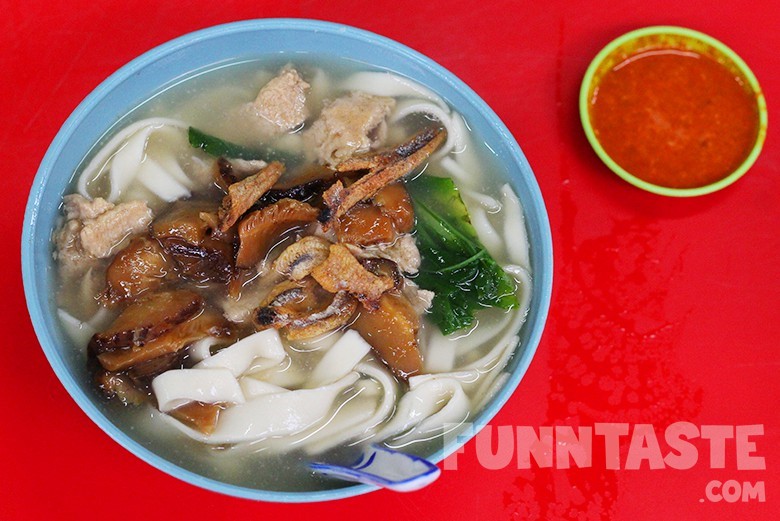 Mushroom Pan Mee (RM5.50) from the stall beside is a must if you're a pan mee lover. Not only the pan mee is affordable, the dish truly lives up to its name as the broth was sweet and fragrant of mushroom flavour. We liked how they were generous with the mushrooms and the noodles were silky smooth.
Open daily from 5PM onward, get in early and try their exotic dishes. Opt for the Coconut Chicken Soup if you want something out of the ordinary.
More Info
Jalan Changkat Thambi Dollah,
Off Jalan Pudu, 55100,
Kuala Lumpur.
Cuisine: Chinese
Operating Hours: 5PM onward, Daily
Read also: Food Review: Jing Zhu Pan Mee @ SS19, Subang Jaya