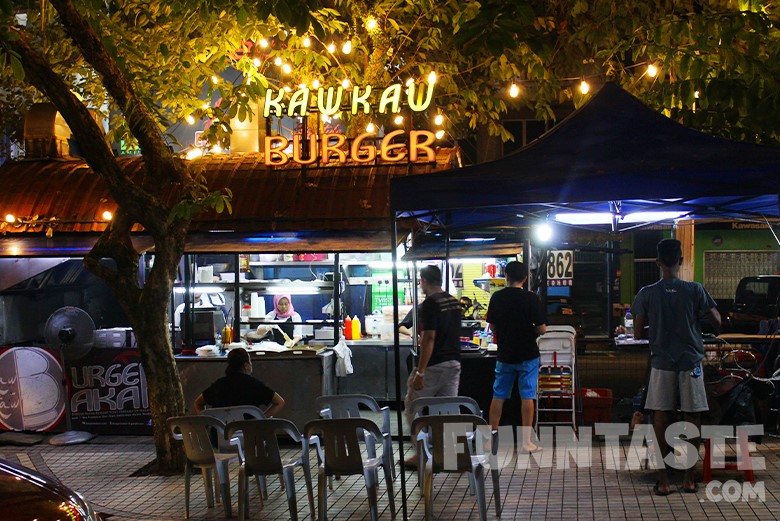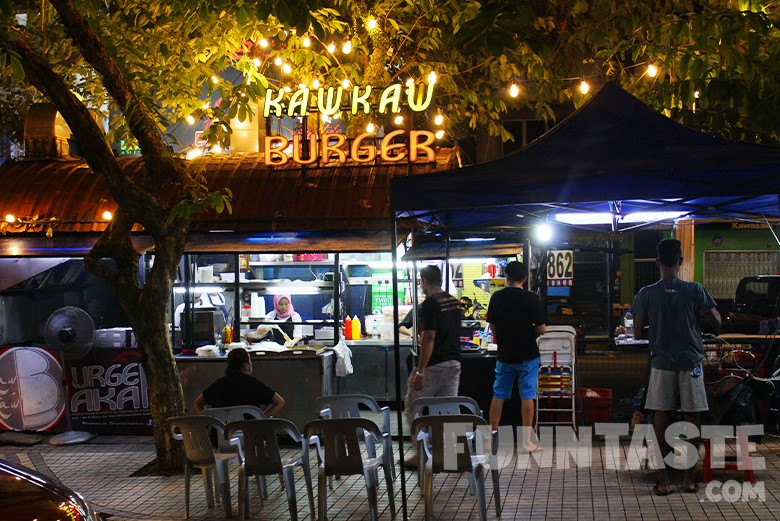 Shortly after we reviewed Crispy Chicken Burger by Burger Baek in Bandar Sunway, we were recommended to try out a popular burger stall in Wangsa Maju called Kaw Kaw Burger. We notice there were many positive reviews about Kaw Kaw Burger by various reputable Bloggers and good ratings from customers.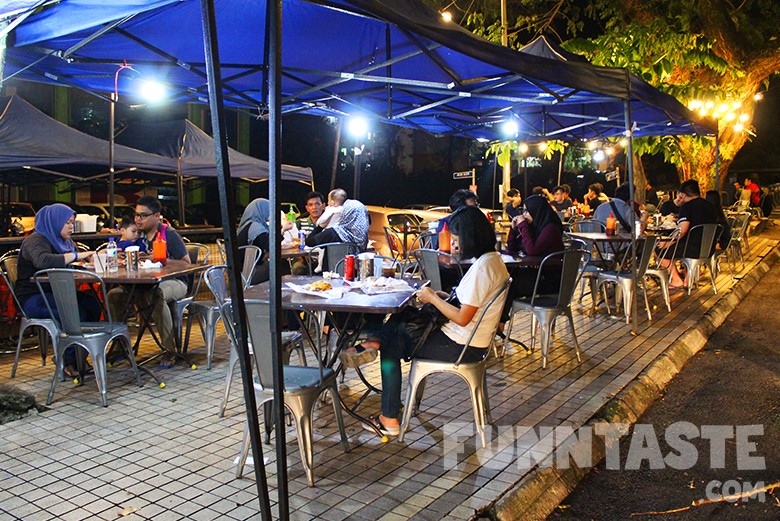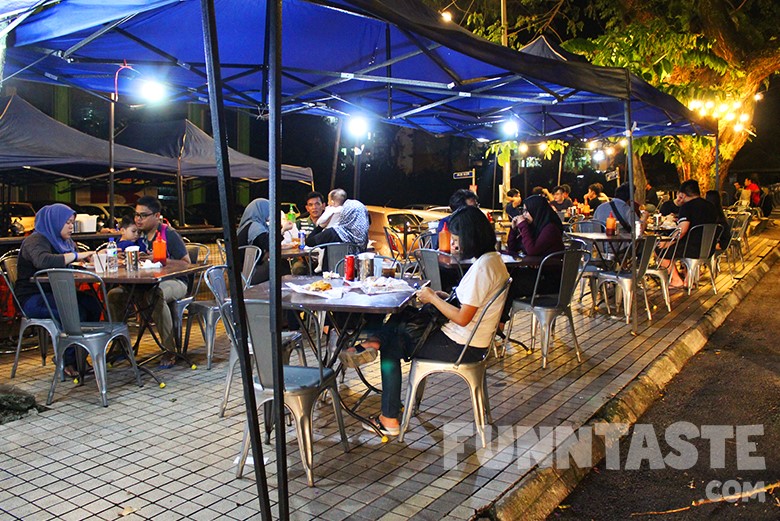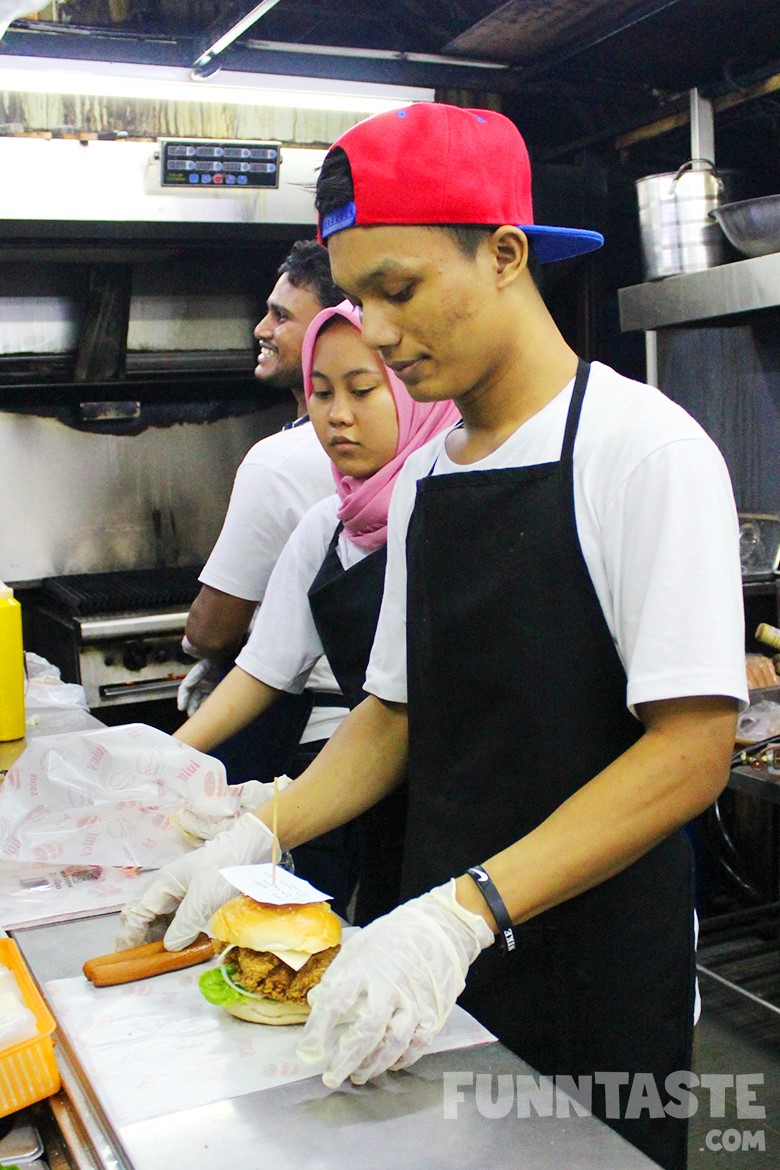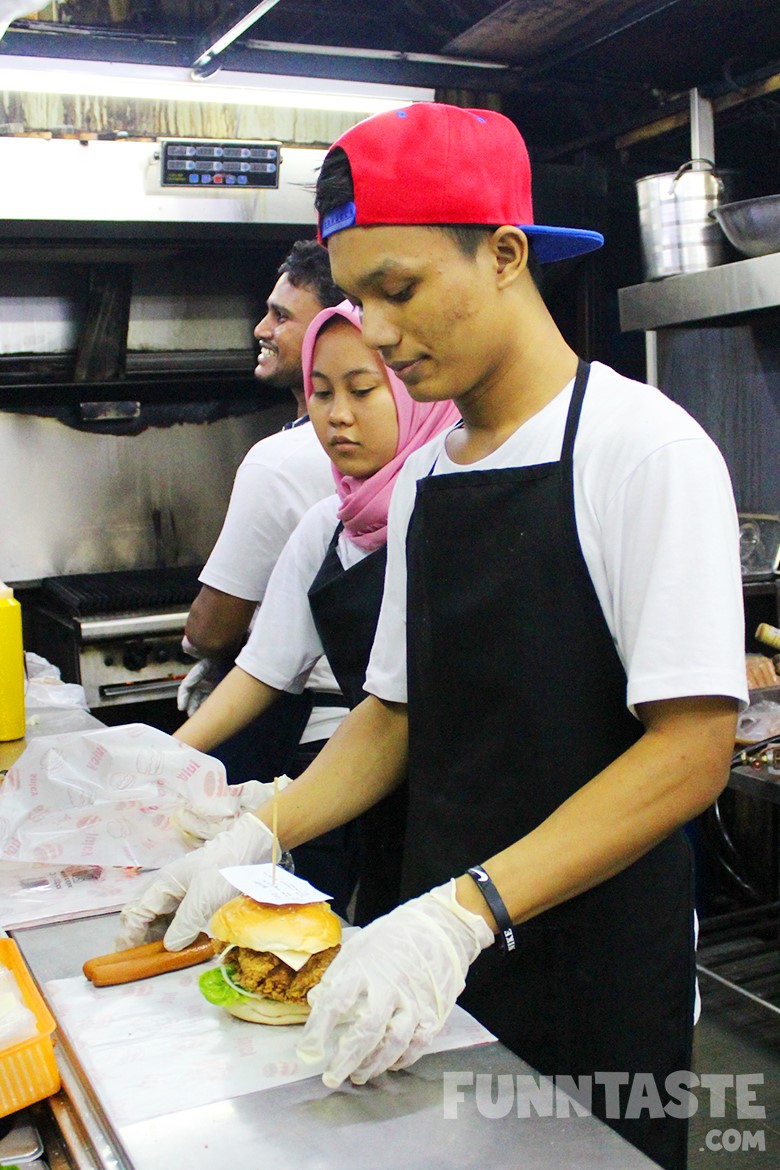 Options are aplenty with mostly unique gourmet burgers. We decided to try their best seller Permaisuri which clocks in at RM14.50 – that's quite expensive especially compared to Burger Baek's Cripsy Double Burger which at most would cost you only RM8.
While a single patty burger is already big enough, here a double patty burger would cost you a whopping RM22.50.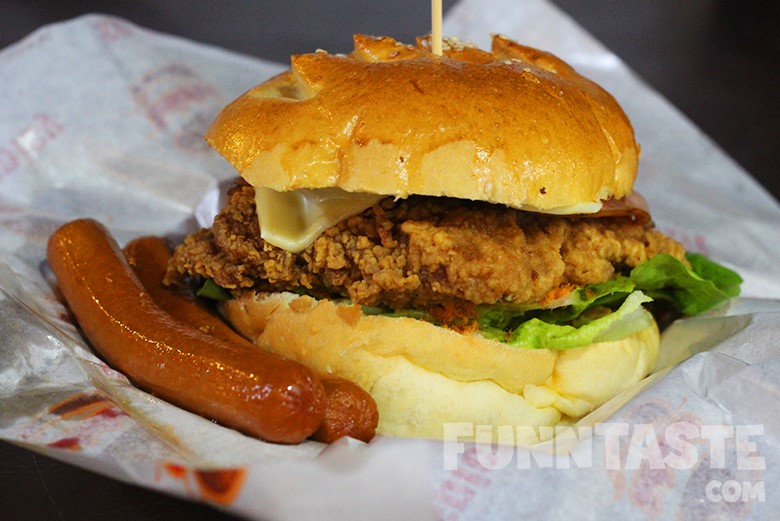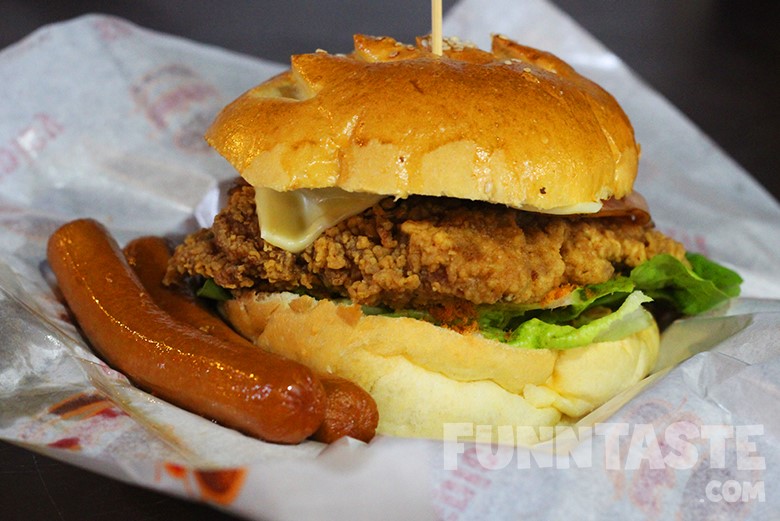 The Permaisuri (RM14.50) (queen in Malay) consists of a deep-fried boneless chicken thigh patty, coated with homemade Serai Pedas (spicy lemon grass) sauce, cheese, and turkey smoked roll sandwiches between soft buns.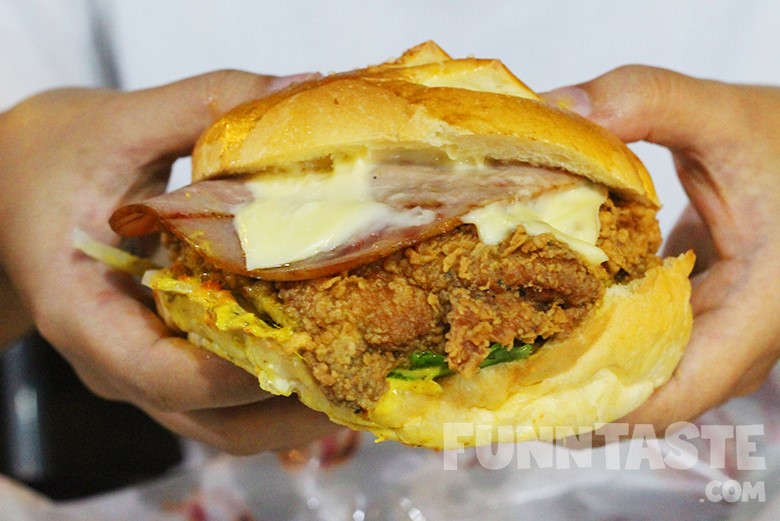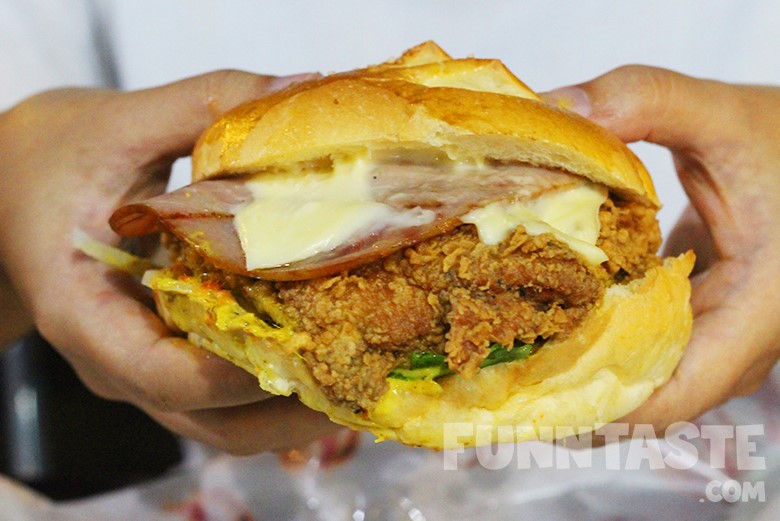 The burger was kind of sloppy as expected but not entirely messy as just the right amount of sauces were given. Extra sauces are placed on tables if you would like to drench your burgers in sauces. Taste-wise,we liked the crispy chicken patty as it was tender and juicy on the inside while crunchy on the outside. It certainly reminds us of KFC's Zinger burger but with a local tweak to it with its spicy and tangy seasoning.
However a huge turn off was the massive price tag of RM14.50. While the burger is certainly big and delicious, we personally felt it's not worth the price tag of RM14.50. Even KFC's Zinger Burger is much cheaper compared to what we had.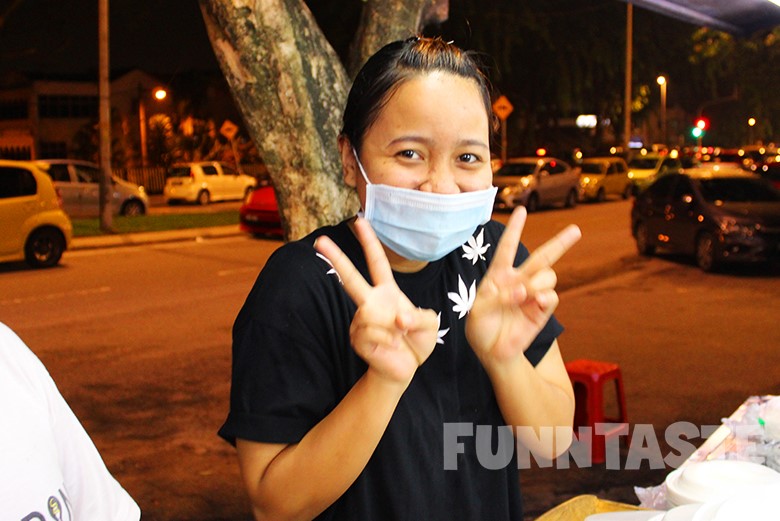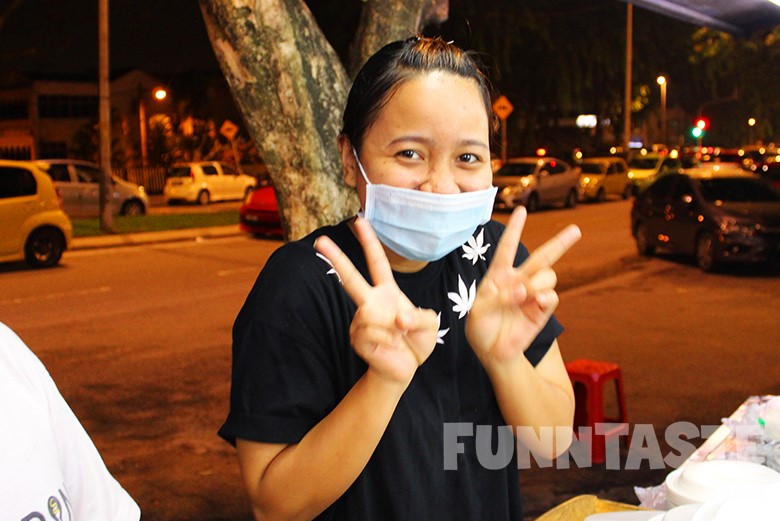 Some staffs were quite friendly to us and service was quite efficient as we were one of the few customers here. By the way, our photographer was coerced into taking this photo as the waiter requested for it and it wouldn't be nice if we decline.
More Info
Kaw Kaw Burger Wangsa Maju
Jalan 4a/27a,
Wangsa Maju,
53300, Kuala Lumpur.
Operating Hours: 6.00PM – 2.00AM, Daily