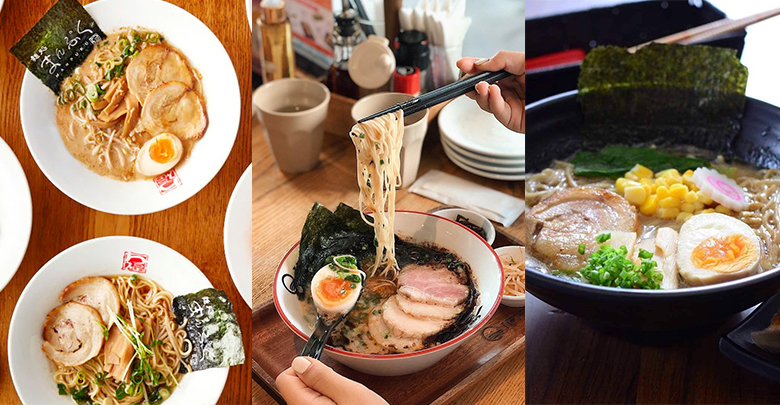 Feature Image Credit: Manpuku Official, eathenroll, yeyeramenhouse
Without a doubt, ramen is probably the most popular export from Japan behind sushi (and anime if you're not talking about food).
There's no shortage of ramen specialty restaurants in the city, offering everything from tonkotsu to miso to tsuke-men. And we are blessed in the Klang Valley to have some of the finest around. The toughest part is deciding which one to hit up first.
Now lets deep dive into the article titled 10 Japanese Restaurants To Go For Fantastic Ramen In The Klang Valley so you can eat as many ramen and slurp as much broth as your heart desires.
1. Marutama Ramen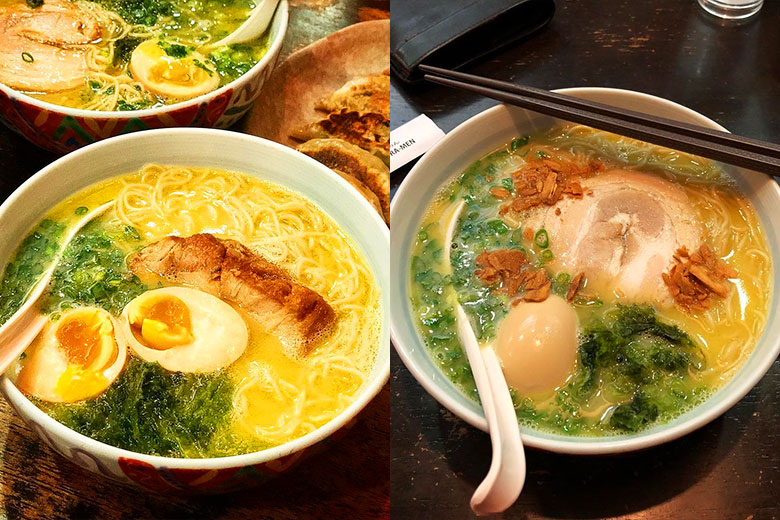 Image Credit: myeaterymemento & soonsoon8181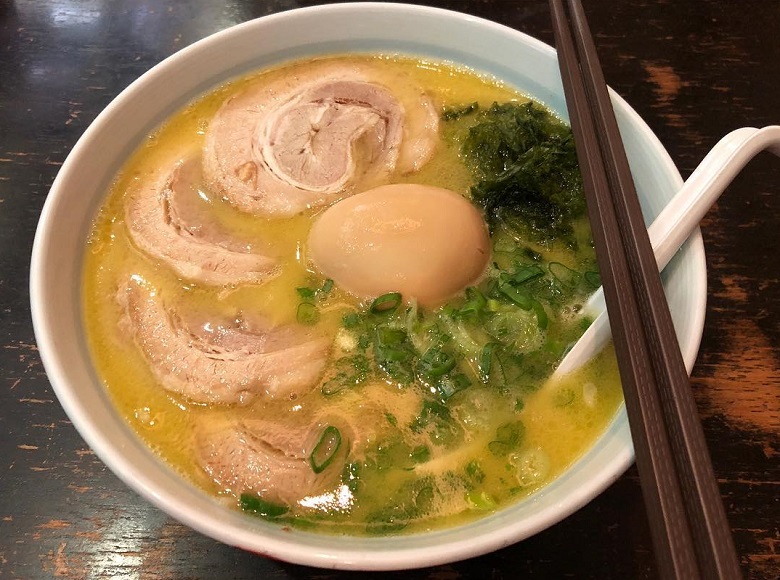 Image Credit: nicholas.ngziheng
Marutama Ramen is known for their tori paitan (creamy chicken broth), which hails from the city of Kawaguchi in Japan. They are one of the pioneers of using chicken as a soup base for their ramen instead of pork in the Klang Valley. They do however offer pork selections in their menu if you opt to have pork instead of chicken. The restaurant serves up delicious and aromatic chicken base ramen soup such as Char Siu Tamago Ramen and Marutama Tan Men Kakuni Ramen. Which both comes with a generous portion of pork belly and various vegetables.
Address: LG26, Lower Floor, Empire Shopping Gallery, Jalan SS16/1, 47500 Subang Jaya, Selangor
Operating Hours: 10am – 9.30pm, daily
2. Ichikakuya Ramen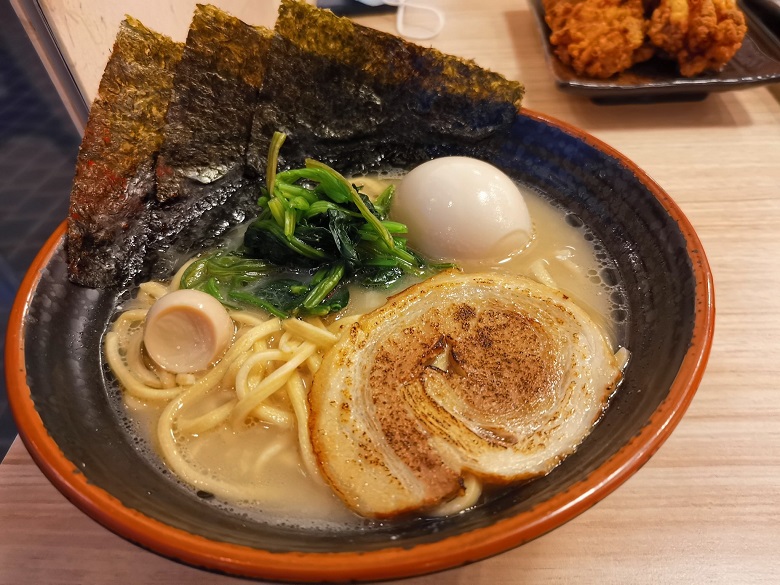 Image Credit: Carpe Diem- Food, Lifestyle & Travel Page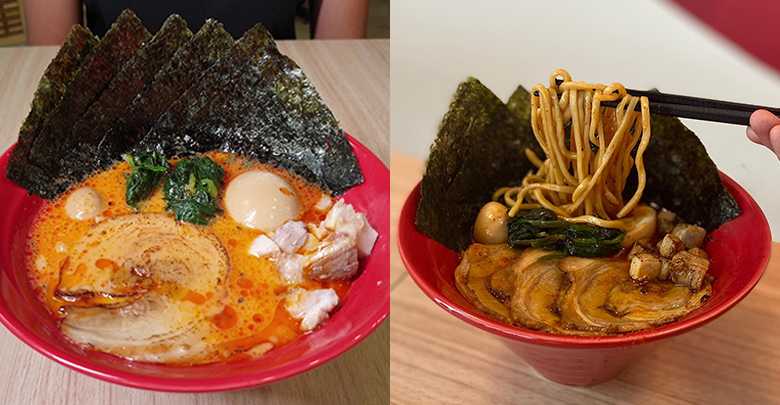 Image Credit: Fun N' Taste, Ichikakuya Ramen FB
Ichikakuya serves Yokohama variation of ramen, known as iekei ramen (or "home-style noodles" in Japanese). The main component of iekei-ramen is the soup broth, which was developed by mixing tonkotsu soup with another soup based on shoyu. If you like strong porky flavour, the satisfying fix of Ichikakuya Ramen will definitely hit the spot. Another characteristic of iekei ramen is the medium-thick noodles. Even the toppings are different as it is served with spinach and a seasoned hard boiled quail's egg.
Address: Unit 1-3A, Level 1, Tower 3, The Podium, Uoa Business park, No. 1, Jalan Pengaturcara U1/51a, Kawasan Perindustrian Temasya, 40150 Shah Alam, Selangor
Operating Hours: 11am – 9.30pm, closed on Sundays
Address: Unit 15-0-1 Shoplex, Jalan Kiara, 50480 Kuala Lumpur
Operating Hours: 11am – 9.30pm, daily
3. Menya Shi Shi Do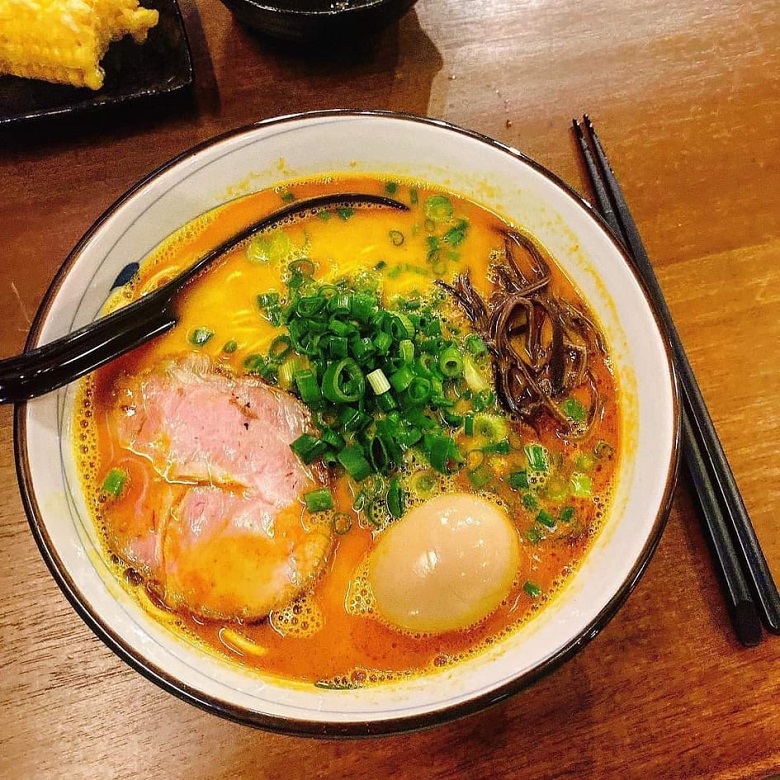 Image Credit: xiuxianrensheng FB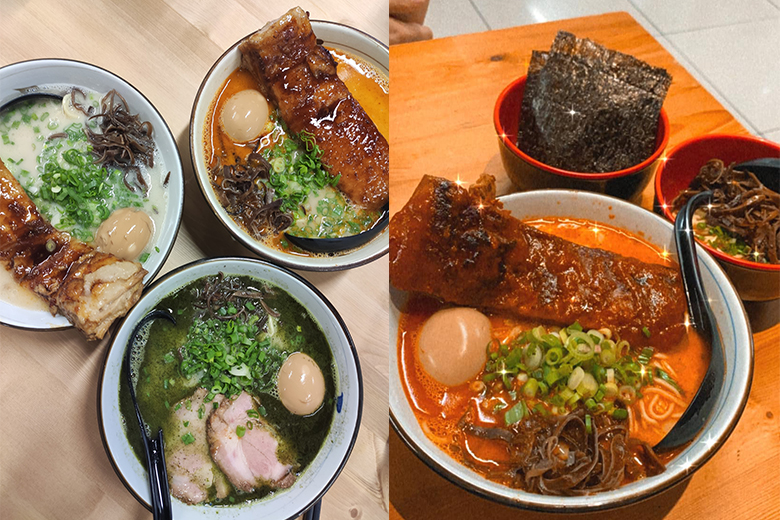 Image Credit: Vivian Ong & Catherine Chew
It's not often you see a successful homegrown ramen brand in Malaysia, but Menya Shi Shi Do far surpass many big ramen chain from Japan in terms of popularity. Selling 800 bowls of ramen a day and being the most popular restaurant in Jaya One, Petaling Jaya, it's a true testament of their tenacity and food quality. Menya Shi Shi Do offers a extensive variety of soup base which includes single flavour soup such as Shiro (pork soup), Kuro (black garlic pork soup), Aka (spicy pork soup), Ki (curry pork soup), Midori (basil pork soup), Thunder (pepper spicy pork soup). You can mix up to three flavours. If you are planning to pay them a visit, be there early as tables tend to get filled pretty fast.
Address: Lot 100 P2.039, The School Jaya One, No, 72A, Jalan Universiti 46200 Petaling Jaya, Selangor
Operating Hours: 11am – 9.30pm, daily
4. Ippudo Ramen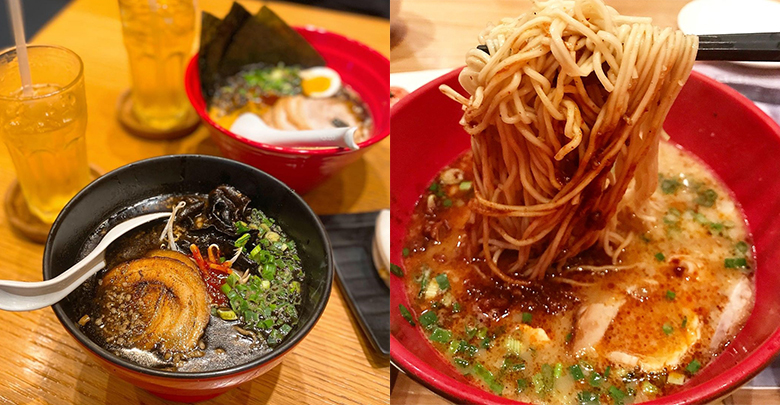 Image Credit: kclovesfood_ & ben_loverfoodz_88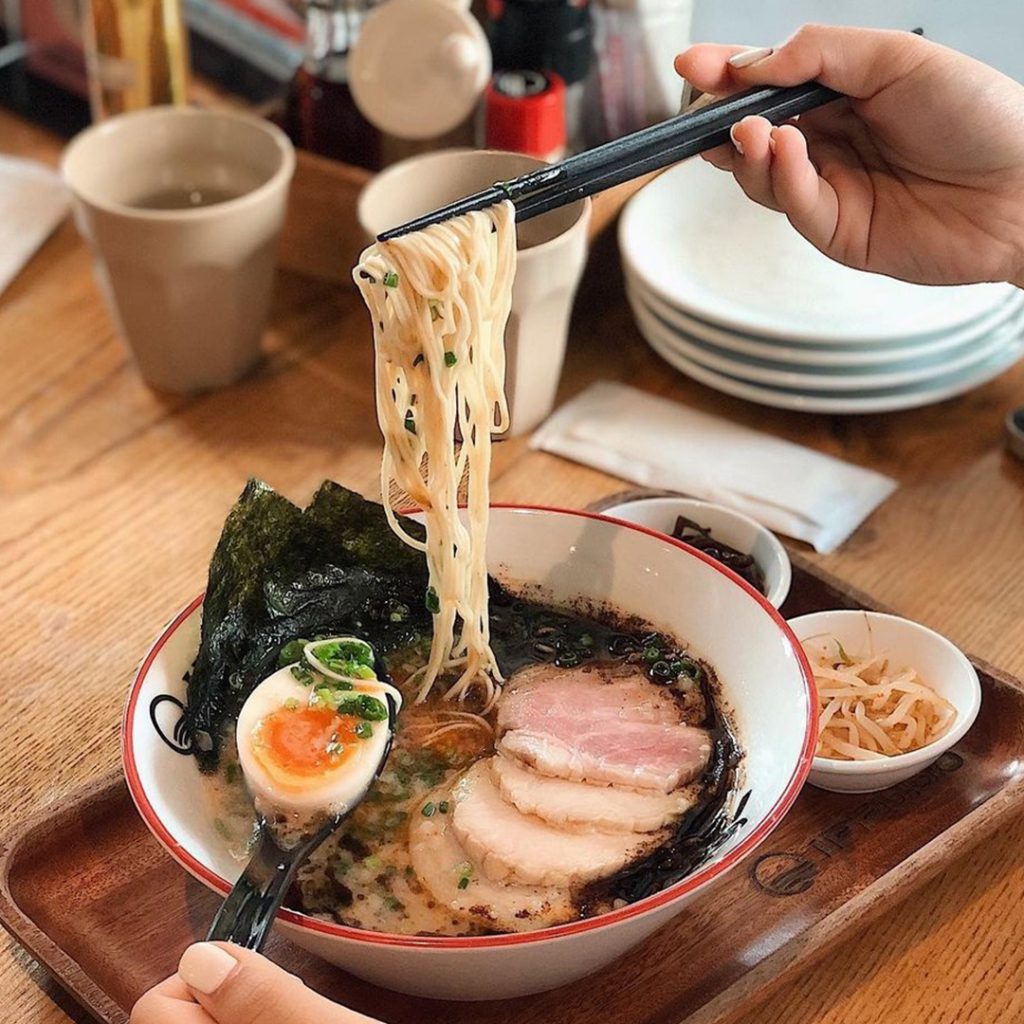 Image Credit: eathenroll
IPPUDO has become the most popular ramen restaurant over the years. It's founder, Shigemi Kawahara has won multiple awards for his world famous Ramen noodles. Their award-winning Shiromaru Special Ramen is definitely a must order.. The bow of goodness comes with ultra-thin noodles, salted soft boiled egg, pork loin, pork belly, bean sprouts, kikurage, spring onions, and seaweed. All in all, IPPUDO is definitely a great place for you to explore some of the most authentic Japanese culinary inventions.
Full Address: http://www.ippudo.com.my/store-location/
5. Menya Miyabi Hokkaido Ramen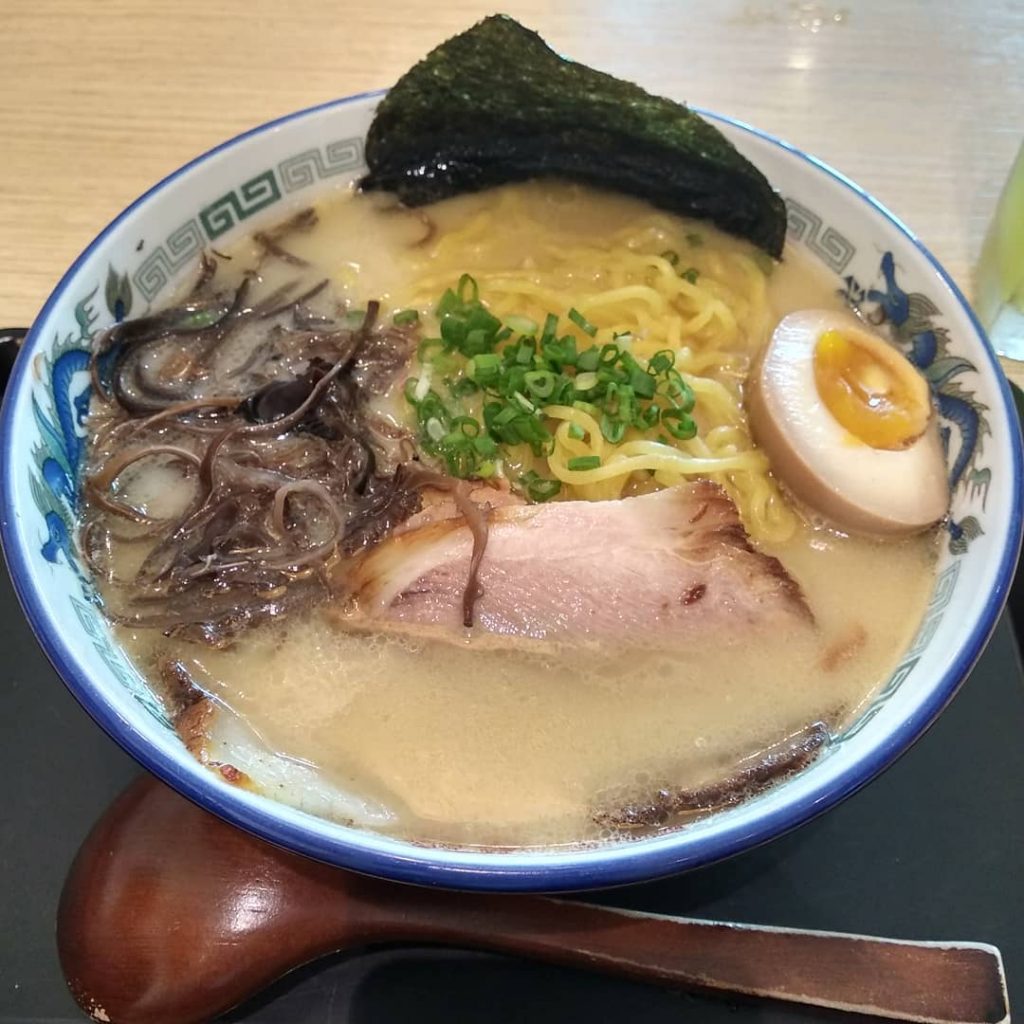 Image Credit: ashikoriki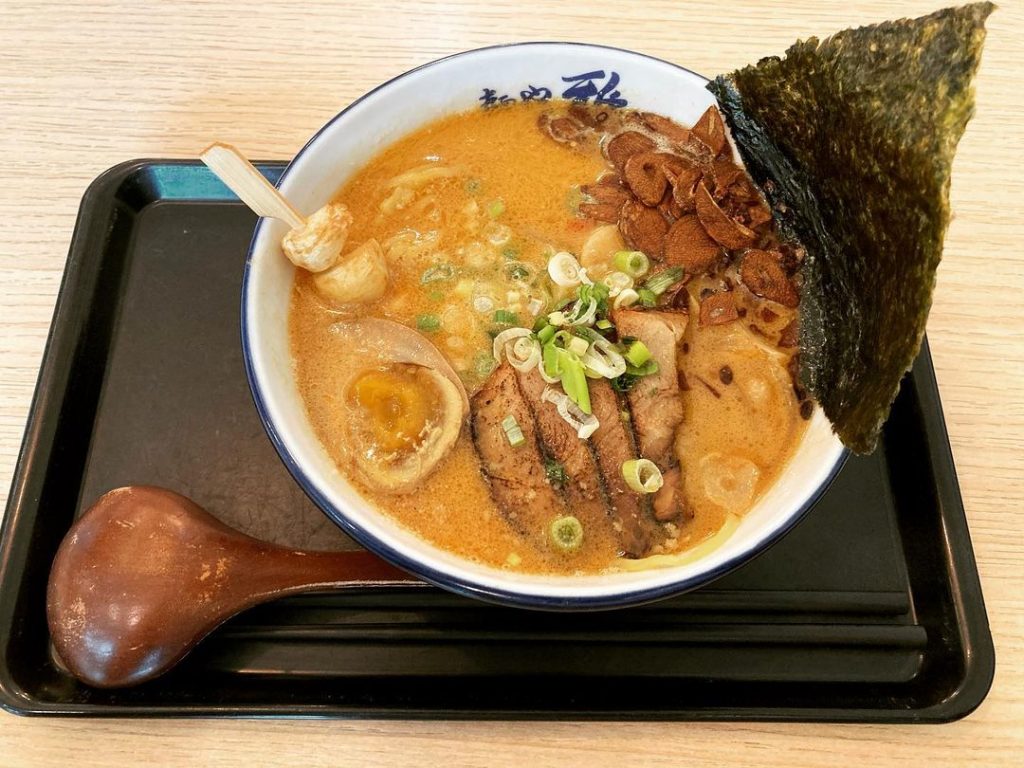 Image Credit: jwenjoys
The ramen restaurant originated from Hokkaido where it first gained fame. Right now they have three branches in Malaysia. Their best seller Miyabi Shoyu Ramen comes in a thick brownish soup made with fermented soybean, soaked in ramen noodles, braised eggs, char siew, and flavored bamboo shoots. Wonder what to compliment the bowl of awesome Ramen? Gyoza always does the trick and Menya Miyabi serves their signature, Miyabi's Gyoza. Grilled to perfection and its light taste compliments the thick broth of the Ramen.
Address: Ground Floor, Sunway Clio Hotel, Bandar Sunway, Petaling Jaya, Selangor.
Operating Hours: 12pm – 3pm; 6pm – 10pm, daily
6. Menya Hanabi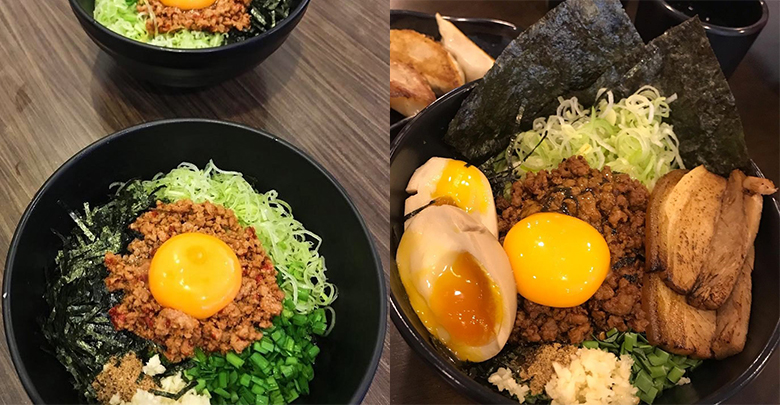 Image Credit: menyahanabiarkadia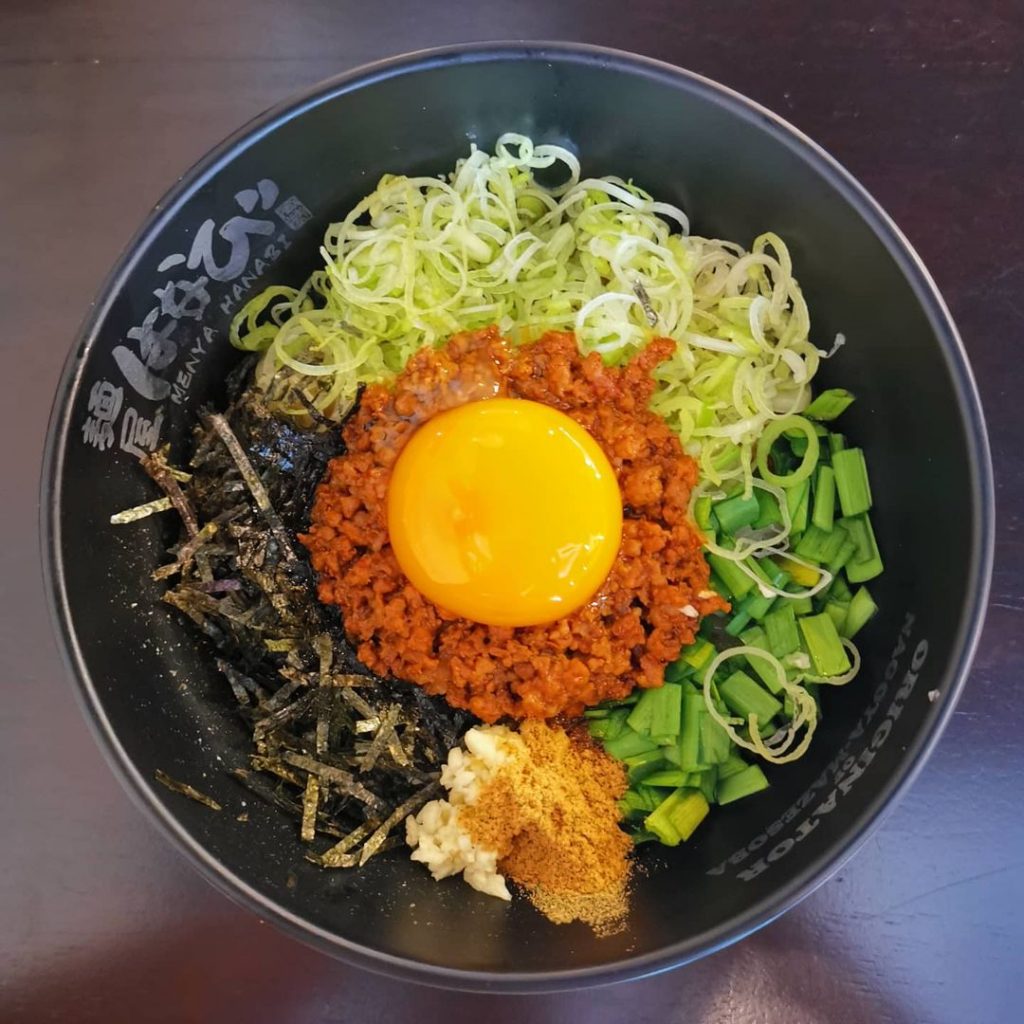 Image Credit: instalasting
Renowned Japanese chain Menya Hanabi is popular for its first-of-its-kind, Taiwanese-inspired mazesoba, which is basically a dry version of ramen. There are 8 different variants of mazesoba to choose from in Menya Hanabi. And on top of that, there are eleven different toppings for you to add-on on your Maze Soba Ramens. They also offer soup based Ramen in their menu if the dry Maze Soba Ramen doesn't suit your fancy.
Address: 16, Jalan Radin Bagus 6, Bandar Baru Sri Petaling, Kuala Lumpur
Operating Hours: 11am – 10pm, daily
Address: 66-G, Jalan SS21/62, Damansara Utama, 47400, Petaling Jaya, Selangor
Operating Hours: 11am – 10pm, daily
7. Bari-Uma Ramen Malaysia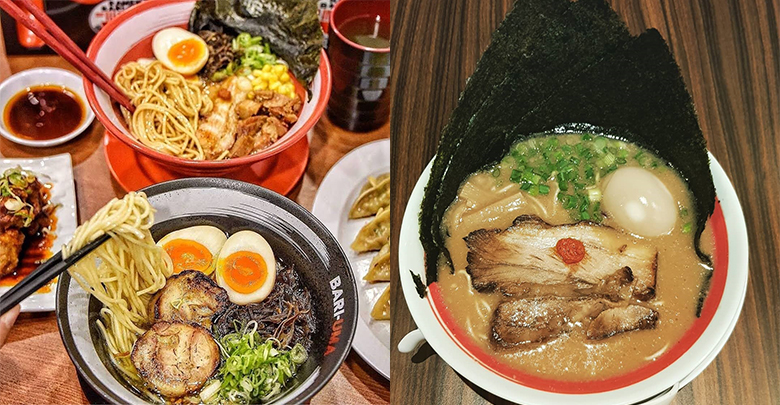 Image Credit: favemy & limbenji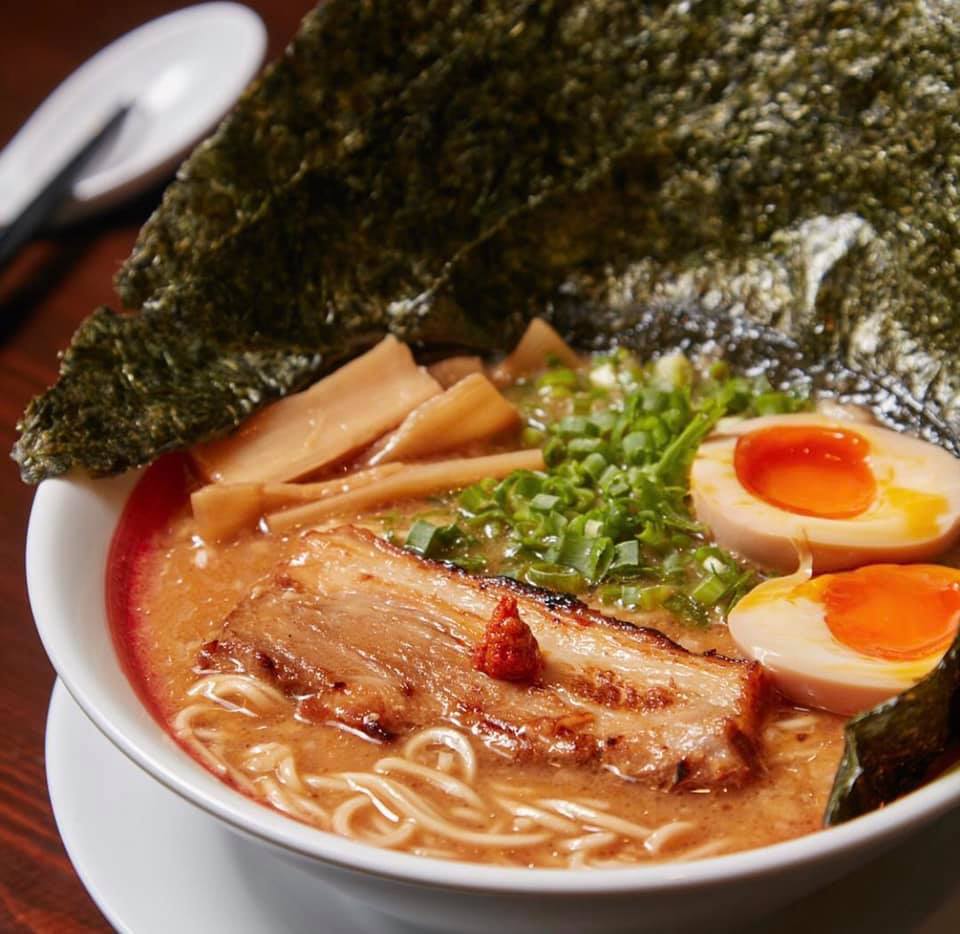 Image Credit: Bari-Uma Ramen Malaysia
If you like your ramen soup full-bodied, thick, creamy and pack full of flavour, Bari-Uma is the right place for you. The establishment offers either pork or chicken based soup with light or spicy shoyu. Bari-Uma signature ramen is Ajitama-Uma comes with toppings such as thick-cut flamed char siew, egg and bamboo shoots. The regular Japanese side dishes are also available here such as Gyoza and Yakitori to compliment the bowl of Ramen. A perfect place for your next family gathering.
Address: Lot L3-11, Level 3, Jaya Shopping Centre, Jalan Professor Khoo Kay Kim, Seksyen 14, 46100 Petaling Jaya
Operating Hours: 11.30am – 9pm, daily
8. Fat Bird SS17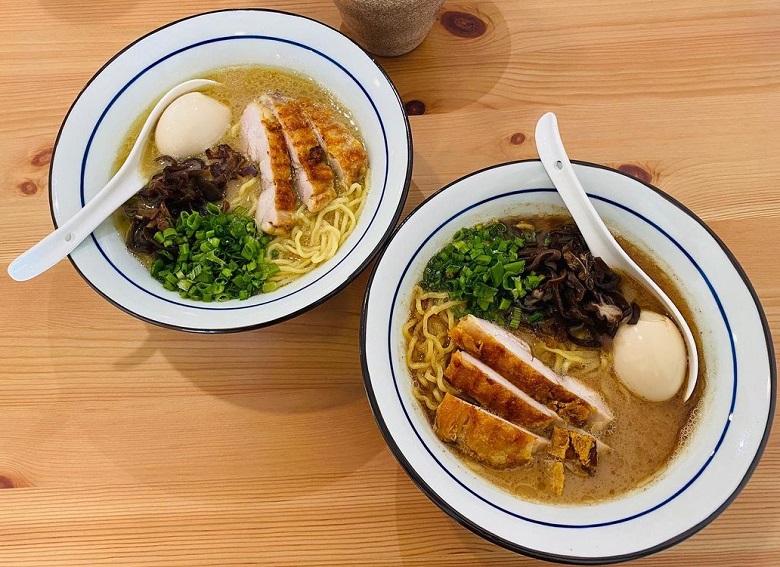 Image Credit: hiieatz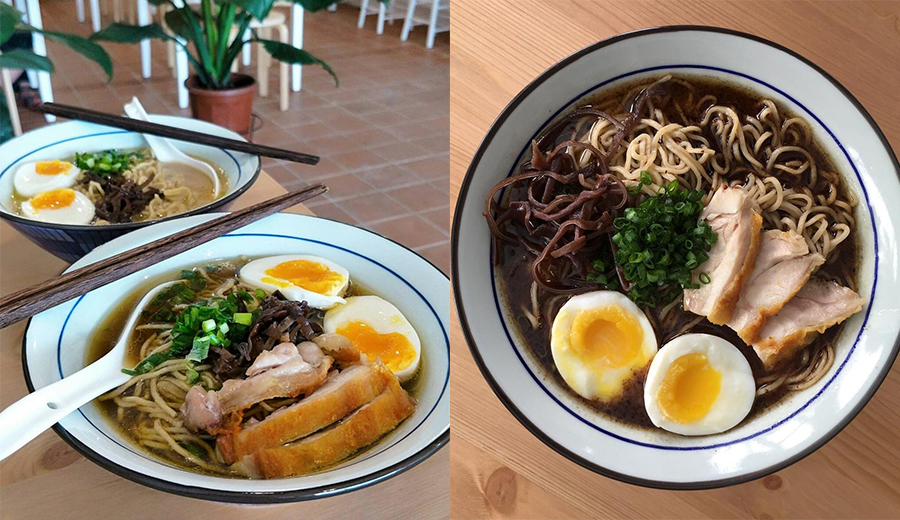 Image Credit: babyliciuos & fatbirdramen
A relatively restaurant in the popular Subang vicinity, Fat Bird offers a different and Halal Ramen using chicken broth. They added their spin to the regular Ramen such as Chicken Chintan Ramen and Paitan Aka Ramen. Looking for a casual place to hang? This is the perfect place for you.
Address: Suite 17, Ground Floor, Wisma Dicor, Jalan SS17/1A Subang Jaya
Operating Hours: Tuesday to Saturday – 6pm – 10pm, Saturday – 12pm – 3 pm
9. Kagura Japanese Chicken Ramen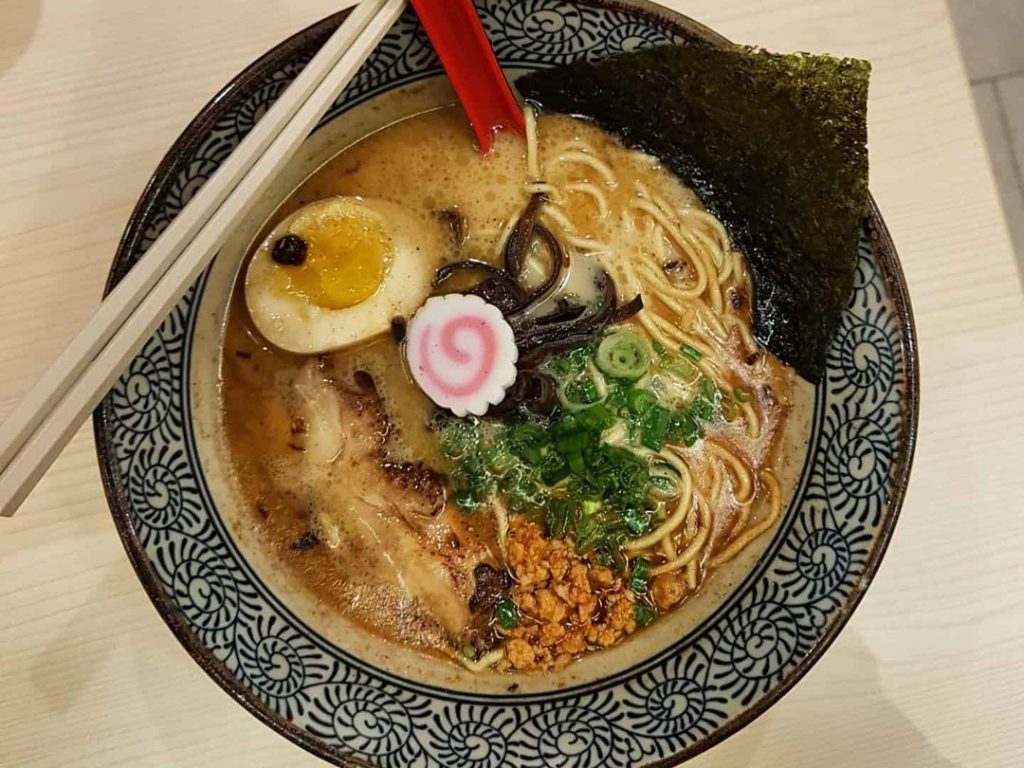 Image Credit: waltzwithstars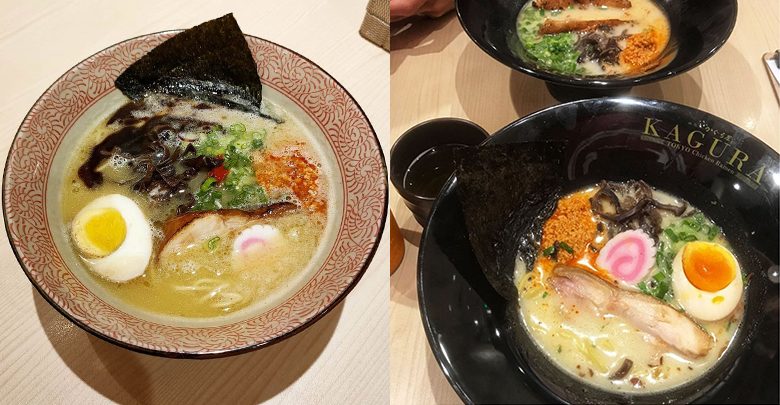 Image Credit: lalinabutrak4 & sharina_samsudin
Tucked away in level 4 of Lot 10 Shopping Mall, Kagura Japanese Chicken Ramen is consistently bustling with customers wanting to get a taste of their chicken base ramen. Founded in Tokyo, and goes by the name of Seimenka Kaguraya, the recipe has always been pork-free even in Japan. While using chicken broth as the soup base, customer can choose the flavour – shio (salt), shoyu (soy) or spicy miso. Bonus: Kagura makes their own chicken-based char siew which comes with marked, smoky grilled flavour.
Address: J's Gate Dining, Level 4, Lot 10 Shopping Mall, Jalan Bukit Bintang
Operating Hours: 11am – 10pm, daily
10. Seirock-Ya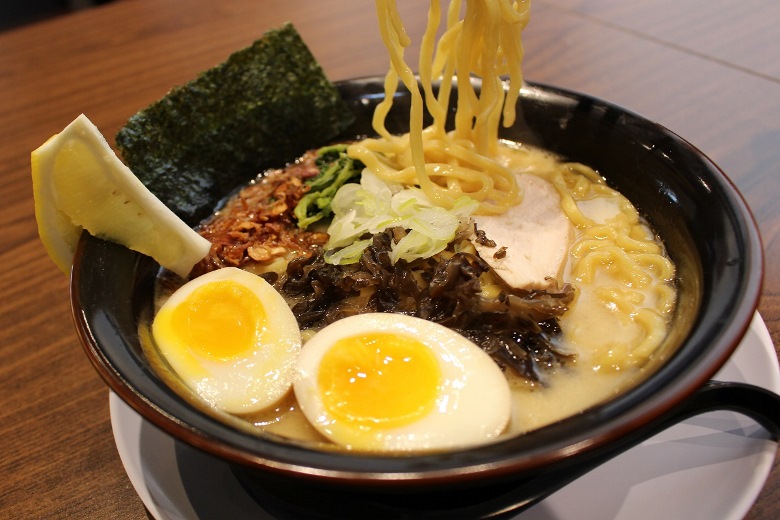 Image Credit: Seirock-ya Official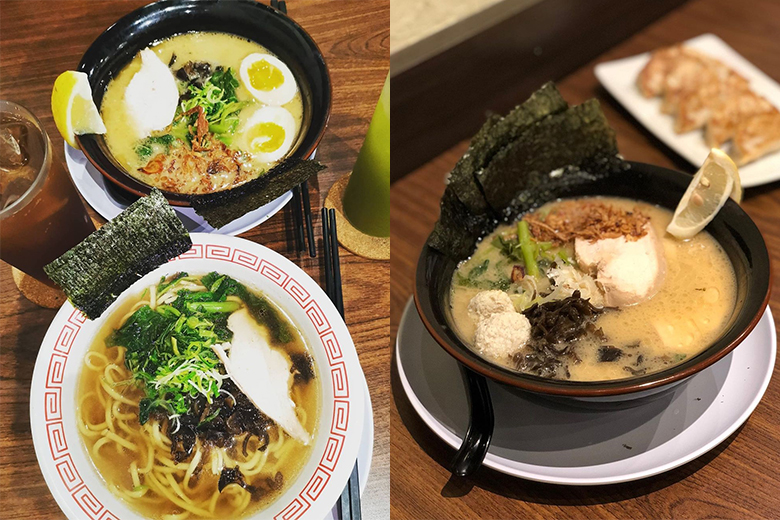 Image Credit: cheryllengleng & anne_zainal
In Seirock-ya, they only serve chicken base Ramen broth and is a halal and pork free Japanese restaurant. What makes them different is their menu. All of their Ramen is customizable from its broth to it's ingredients. First, choose the broth of your choice such as : Shoyu, Shio, Miso, and extreme. Next, choose the ingredients you want to be included in the broth and finally build your perfect bowl of Ramen.
Address: 6-G, Jalan SS 21/35, Damansara Utama, 47400 Petaling Jaya, Selangor
Operating Hours: Mon-Thurs: 11.30am – 9pm, Fri-Sun: 11.30am – 9.30pm
Also Check Out: 12 Awesome Places In PJ & KL That'll Satisfy Your Pizza Cravings
–
Join our Private Facebook Group and share your passion for food and places around the Klang Valley with our community! We regularly post about hidden gems, places to explore, attractive promos and new food to try!
Click on the picture below and join our Facebook Group today.