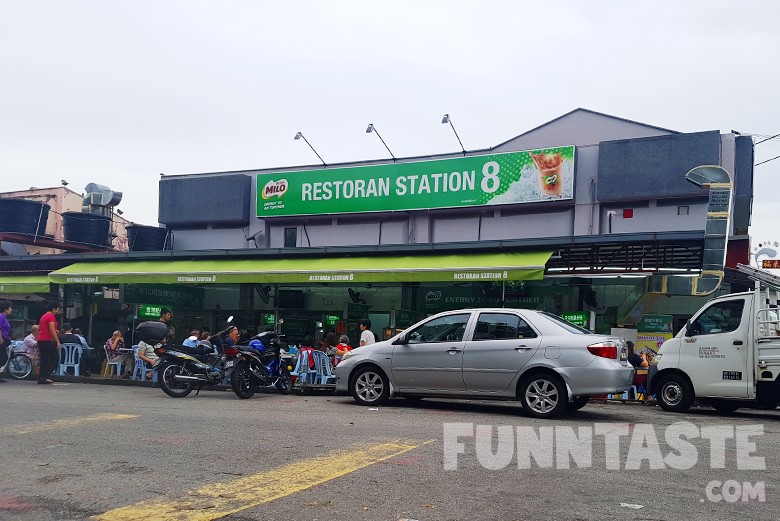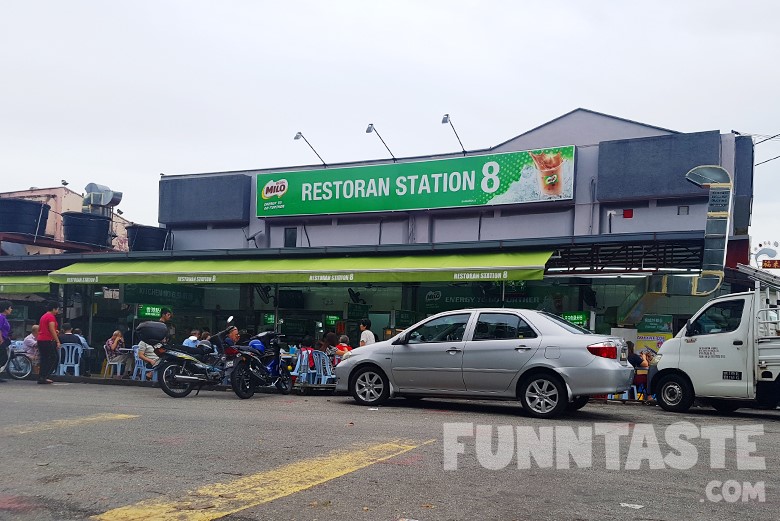 James Bond Fried Kuey Teow is a popular Char Koay Teow stall in Petaling Jaya mainly due to its unique name. The stall is located in a corner coffee shop called Station 8 in SS2, and it is perhaps the most attention grabbing stall among all with a yellow colour banner with the iconic James Bond logo.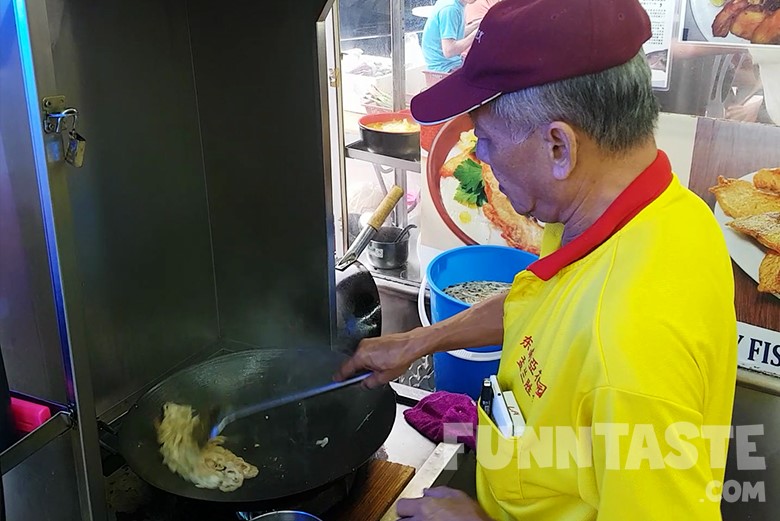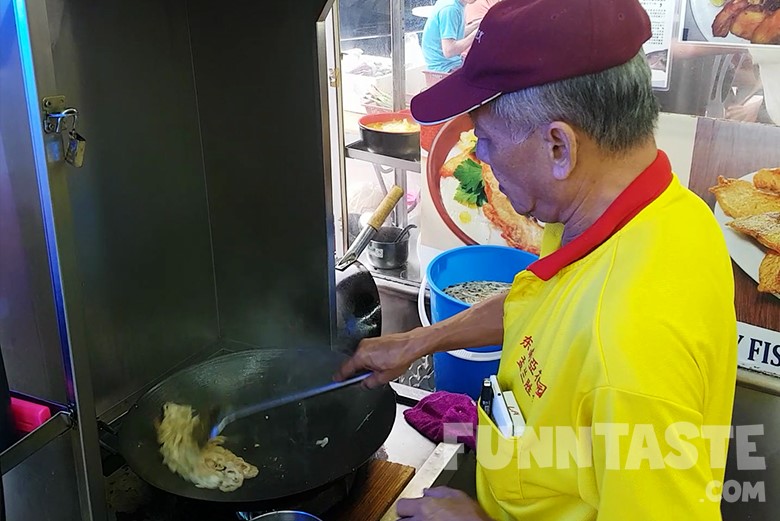 The uncle behind the stall "Mr Bond" has been cooking Char Koay Teow for more than 30 years. His real name is Peter Tan but most people just call him Mr.James, or Mr.Tan. Sometimes his worker will do the cooking when "Mr Bond" is out to source fresh ingredients himself, which often results in a nice plate of Char Kuey Teow with fresh ingredients.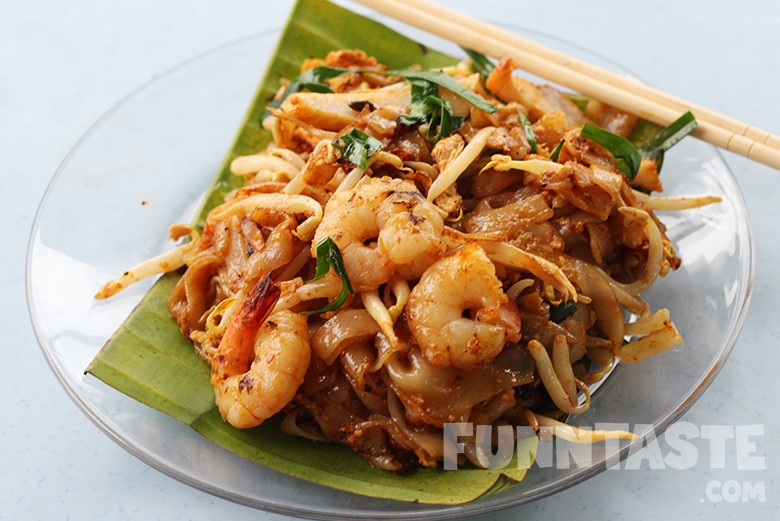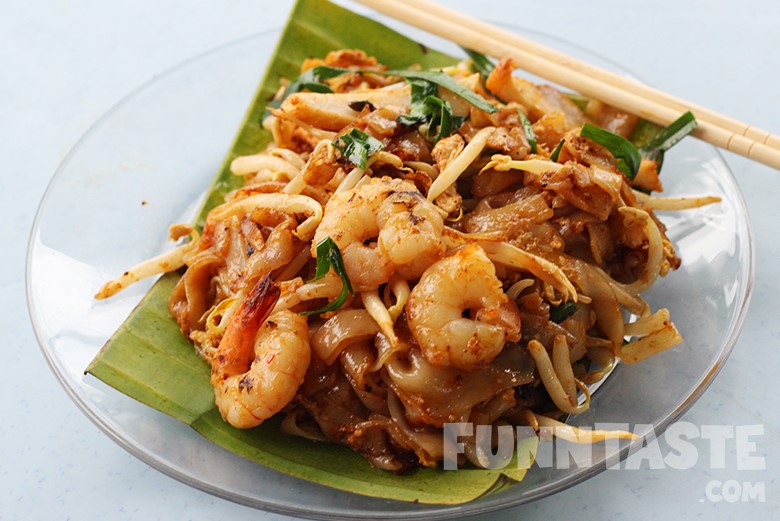 A plate of Char Kuey Teow (B) here cost RM7 and it comes with usual egg, fresh cockles, fish cakes and 4 large prawns which is something you don't usually see in regular Char Koay Teow dishes. FYI, request for additional toppings of prawns, cockles, bean sprout will be denied. Also, we weren't too sure if it was being done deliberate, but there were no Chinese sausage in James Bond Char Koay Teow.
Unfortunately we were there too early and the cockles aren't fully defrosted yet hence our CKT didn't come with it.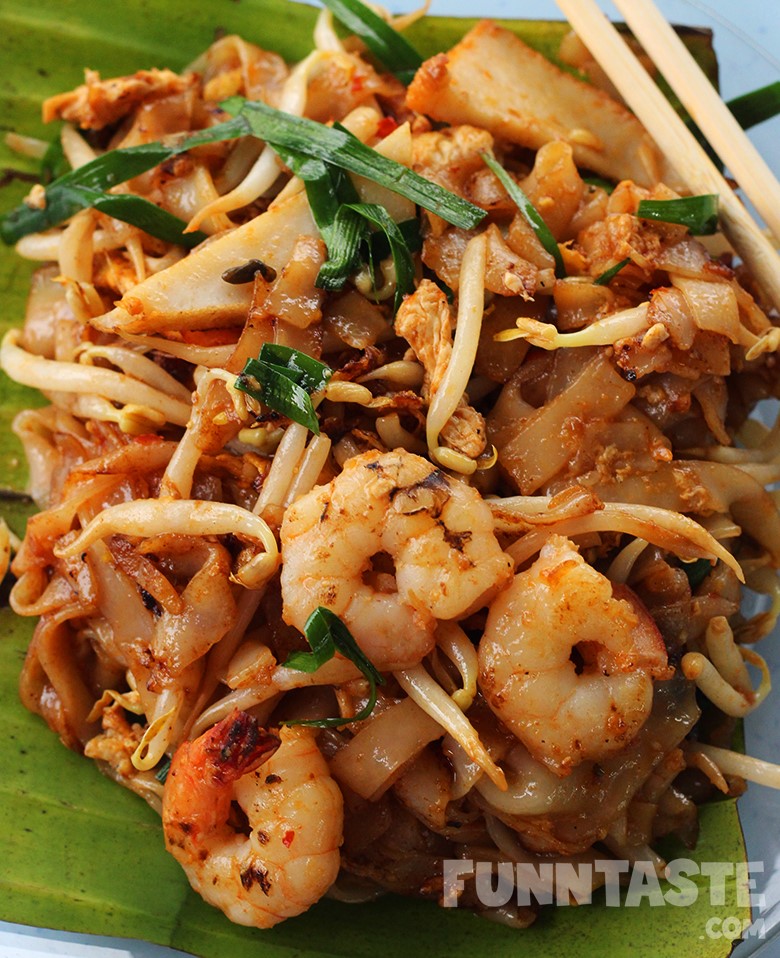 While nowhere on the level of Penang, the CKT here still tasted pretty delicious. The dish was packed with strong flavours and it was one of the most satisfying plate of CKT we've had in a long time. It's worth mentioning Uncle James adds a "top secret" homemade chilli sauce while cooking his CKT which gives a spicy kick.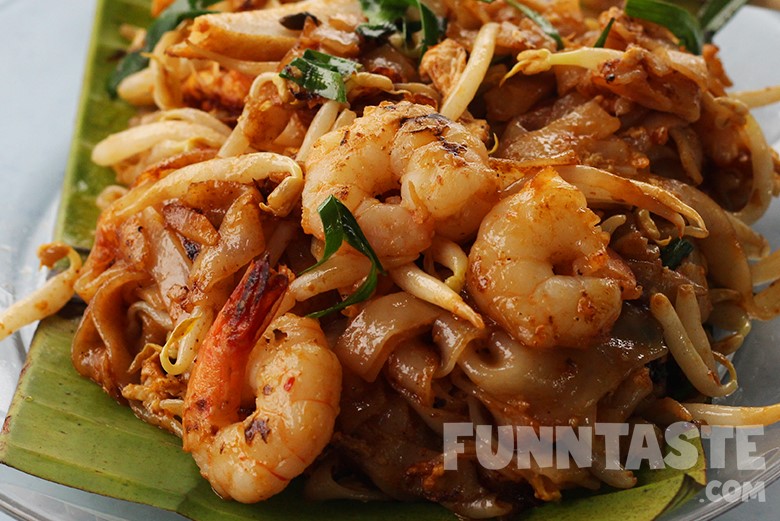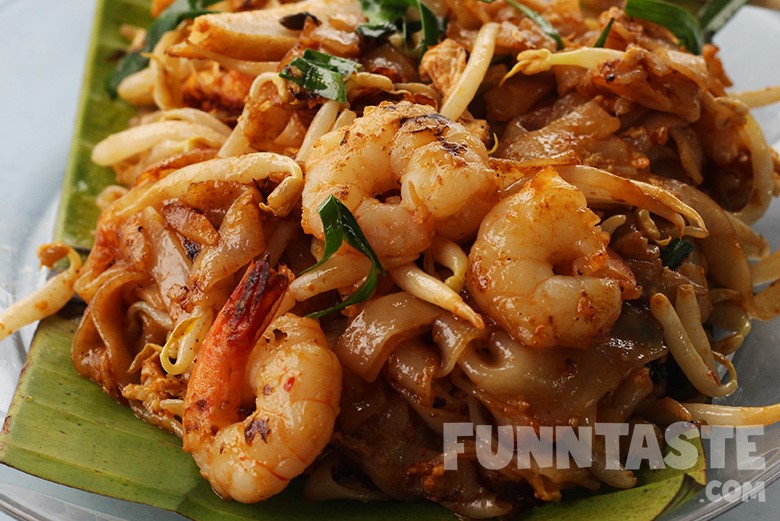 Although the dish was quite aromatic and moderately delicious, it's still not the best as the CKT here lacks of wok hei. However the main attraction of James Bond CKT is certainly the name of the stall and the generous amounts of toppings. Portion size was quite satisfying as we felt full after finishing our plate.
More Info
Restoran Station 8
(formerly known as Restaurant Okay/Chow Yang SS2)
2, Jalan SS2/6, 47300,
Petaling Jaya
Opening Hours: 7.00AM – until finish