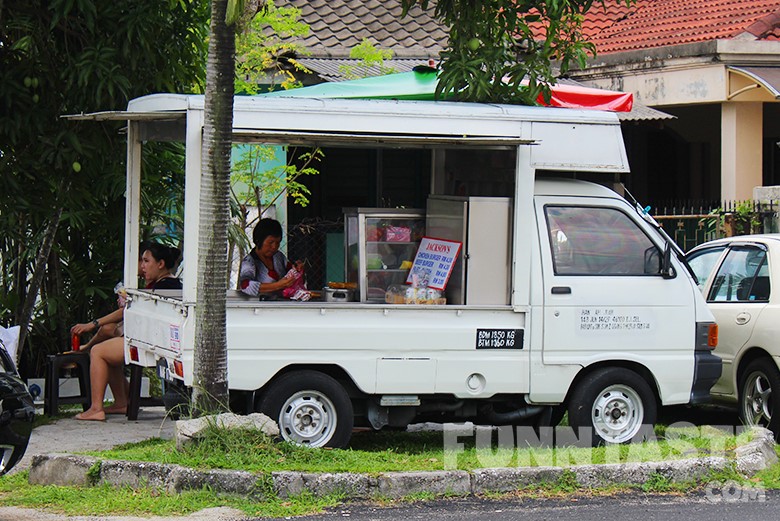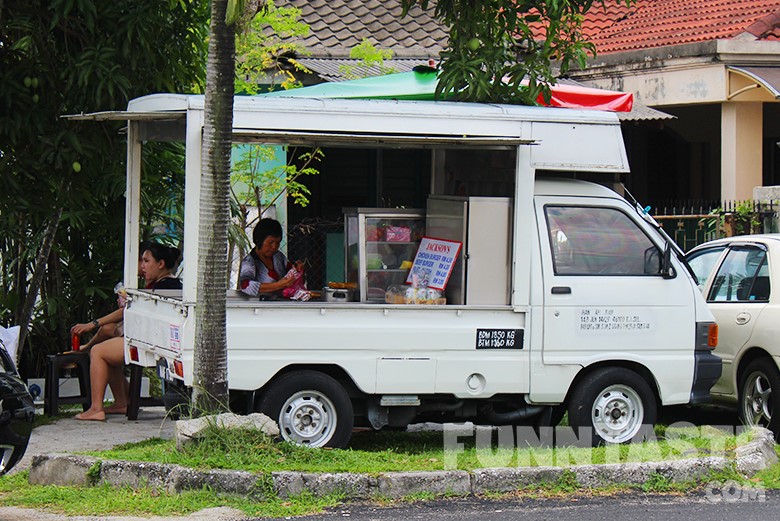 Jackson's Burger is a legendary Burger Truck in Petaling Jaya. Helmed and operated by a Chinese husband and wife duo, Jackson's Burger has been serving good burgers for over 40 years and has built up a loyal customer base that just keeps coming back for more.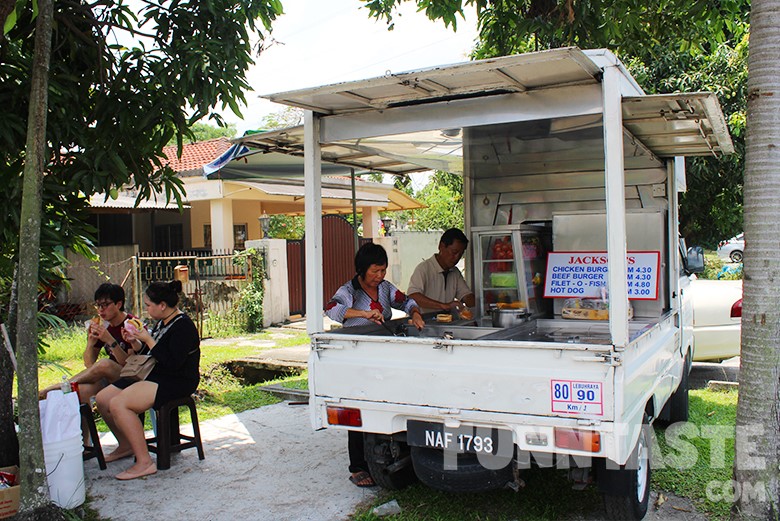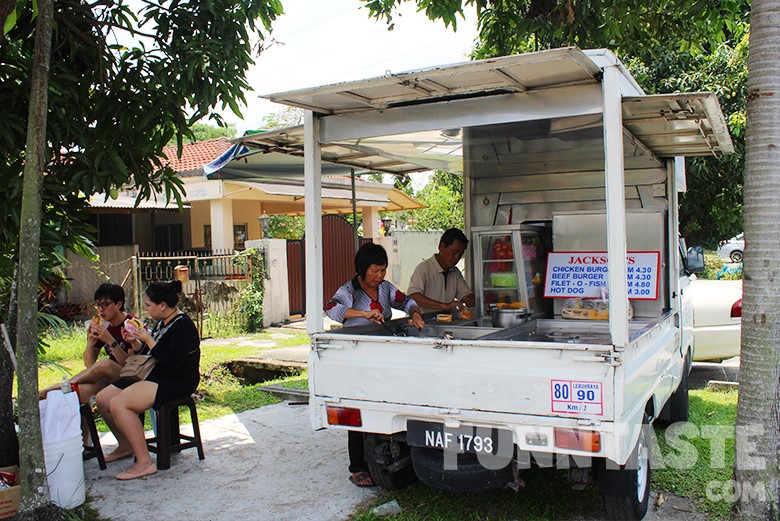 Jackson and his wife only operate from 12PM – 4PM right outside their house. While most customers prefer to take away their burgers, if you want to enjoy the full experience we highly suggest you have your burger on the spot as chairs are provided for dine in.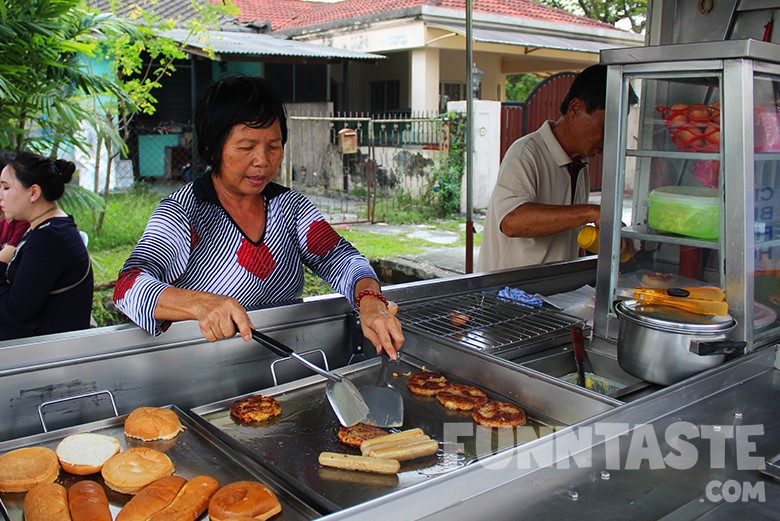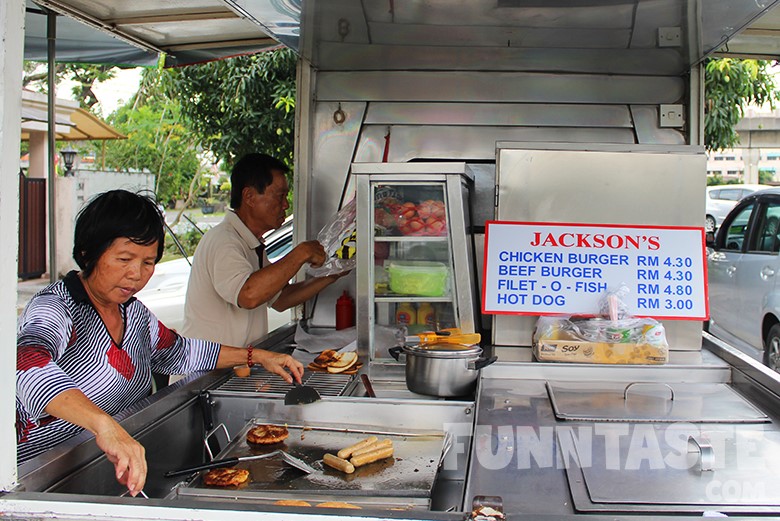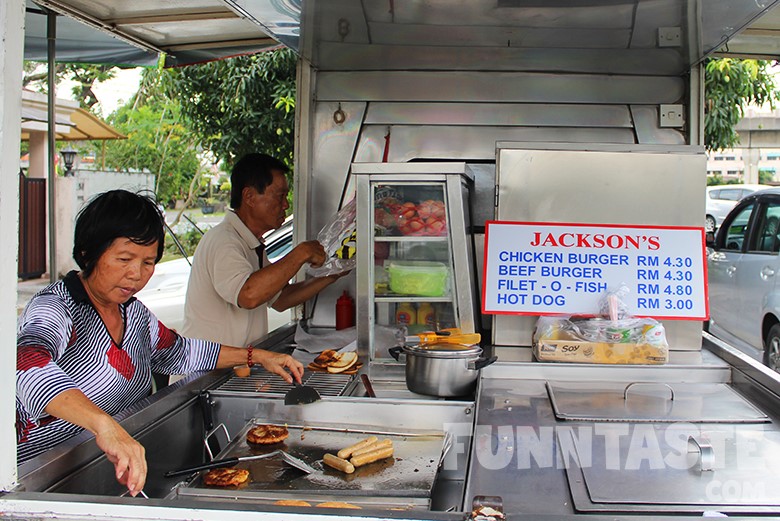 As seen by the picture above, the choices of burgers here are quite limited. A standard Chicken/Beef Burger cost RM4.30.
While that might seemed expensive to some, do note that the burger patties used are homemade. Which means you wouldn't get those cheap and frozen Ramly Burger patties. Even the buns used were extra soft and fluffy.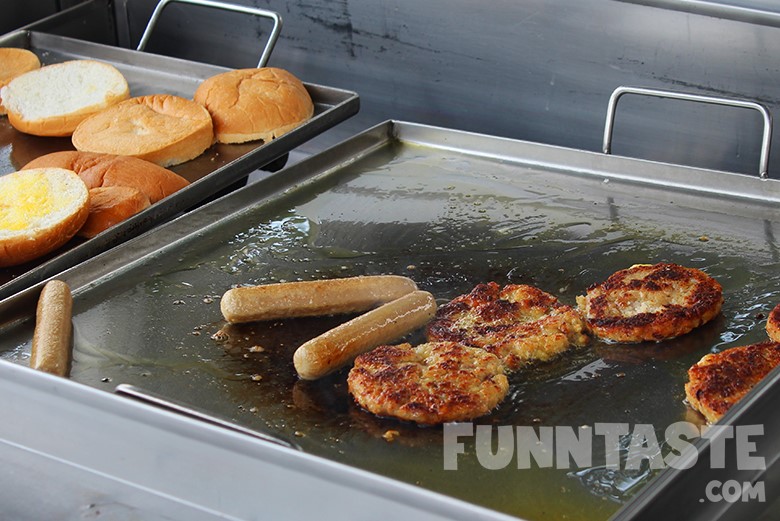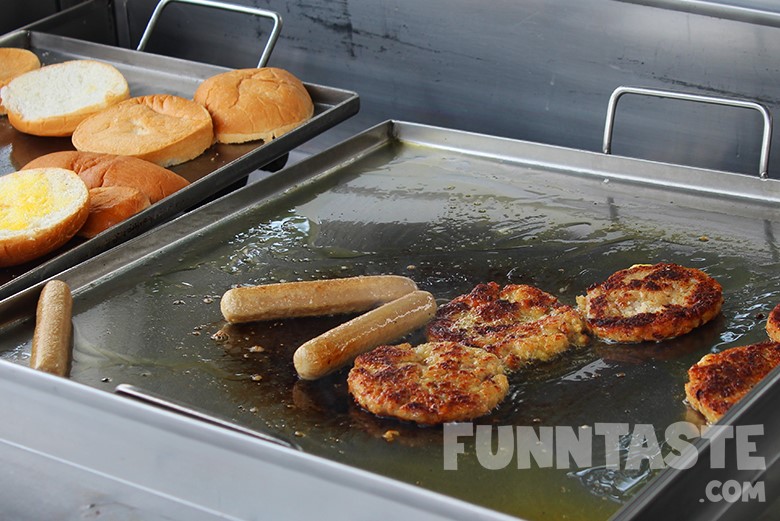 Jackson and his wife used generous amounts of butter to toast and fry the buns and patties.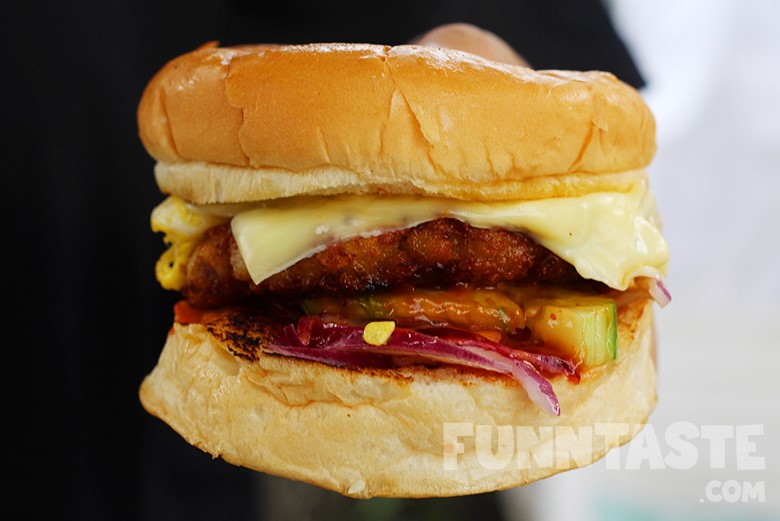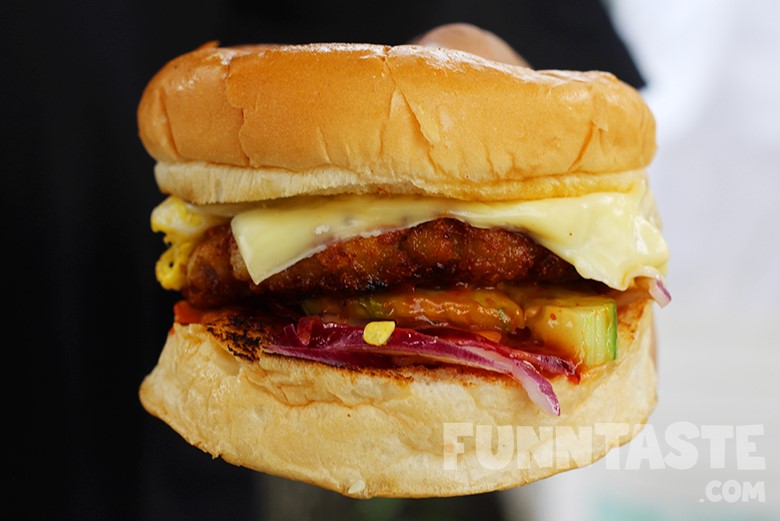 The Chicken Burger with Egg and Cheese (RM6.30) we had was simple yet extremely appetizing and delicious. The buns were perfectly toasted with good buttery flavours while the patties were appetizing, flavourful and delicious. The combination of cheese and egg added so much depth of flavours.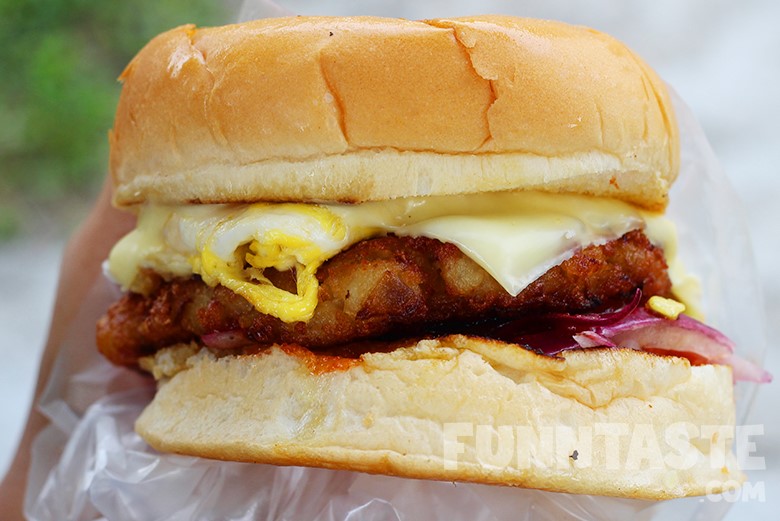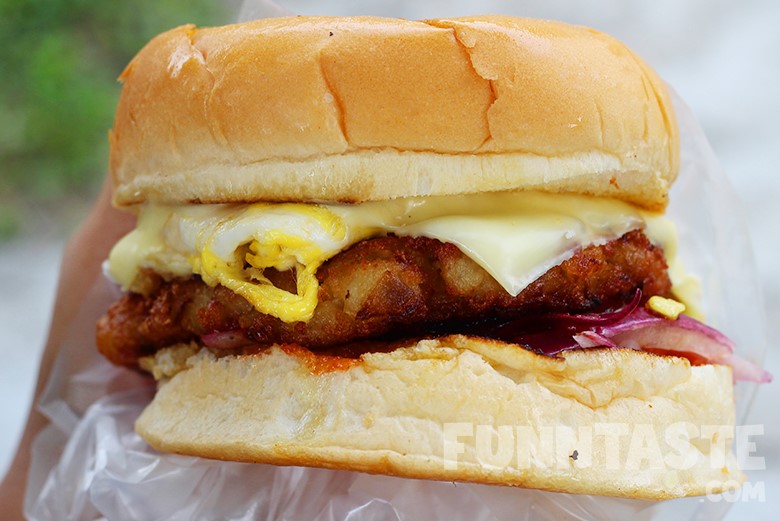 The burger had a strong and appetizing fragrance which can't be found in regular Ramly Burgers. We also loved how the right amounts of sauces were added, not overly drenched like most places.  As a result, we were able to taste the buns, patties, cheese and egg all in one bite without being overshadowed by cheap sauces.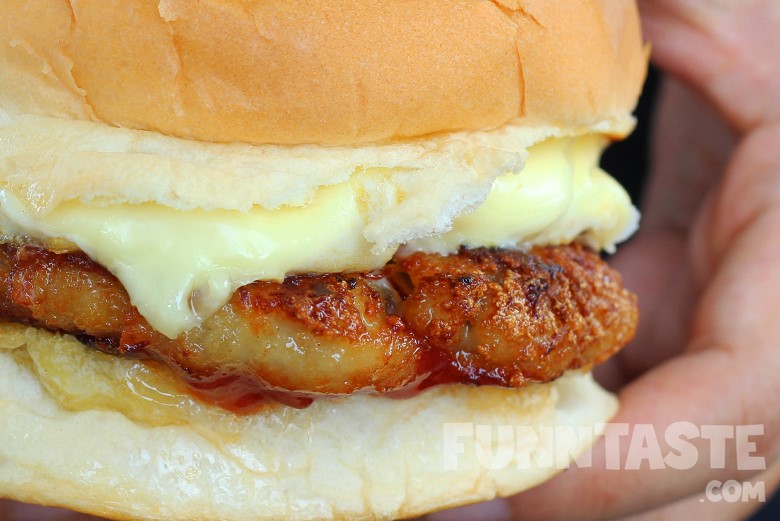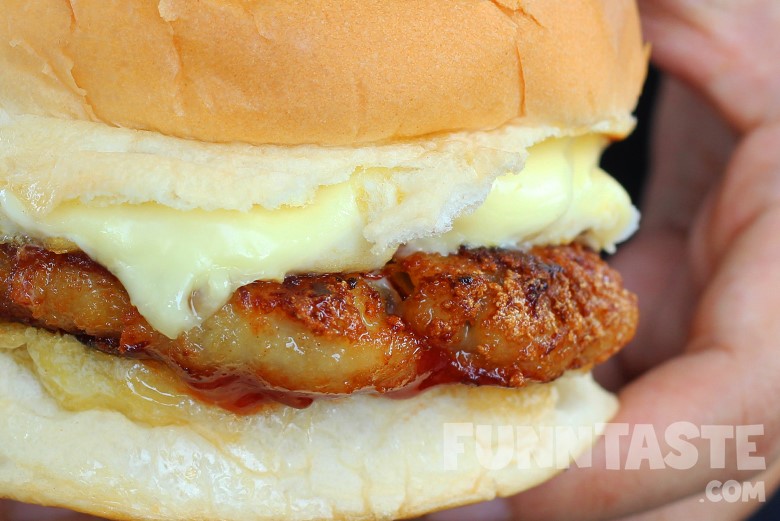 After a few bites, we notice mayonnaise was not added in the burger. Coming from someone who LOVES mayo, we think the burger was perfectly fine without mayo and it was already super flavourful.
Needless to say, Jackson's Burger was simple, delicious and appetizing. It is perfect for those who like their burgers clean and tasty. Besides the usual chicken and beef burgers, there are also a number of unconventional burger patties such as fish and crab.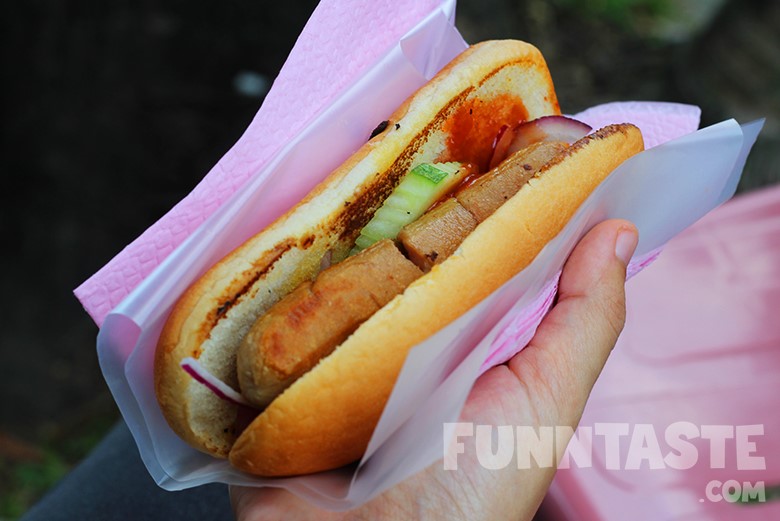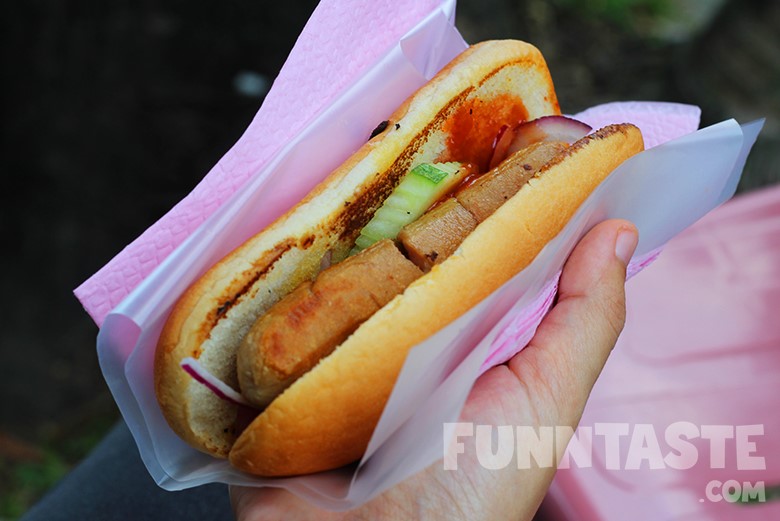 We also had the Hot Dog (RM3.00) which was alright, nothing out of the ordinary. This is because the sausage used was frozen hence it wouldn't taste as good as the homemade patties.
Verdict
We now know why Jackson's Burger has lasted over 40 years and has many loyal customers. While some people may label this as "normal burger", we would categorized it as "Simple, but FREAKING delicious".
If you are a fan of unhealthy junk food you may not find anything special in this. However if you are someone who's looking for clean and delicious food, Jackson's Burger should be on your list.
More Info
Jackson's Burger
We notice there seemed to be a problem with the address in Waze/Google Maps as it displayed the wrong address but still lead us to the right place. Hence to get there just type "Jackson Burger" in Waze/Google map.
Cuisine: Western
Operating Hours: 12PM – 4.30PM