Things To Do
This Is Malaysia's First Interactive Party Room With Life-Size Whack-A-Mole, Blow Soccer & More
Calling all adrenaline junkies! There's a new "Party Room" in town and it has your name written all over it.
Nestled in Atria Shopping Mall, SS22 Damansara Jaya, you can now experience and enjoy a whole bunch of unique and large-scale gaming facilities at Party Room!
Party Room is Malaysia's first interactive party space that features over 20 innovative gaming activities and experience for folks living around the Klang Valley. Simply put, this is THE PLACE to be for groups of friends and family who are looking for lots of fun indoor activities.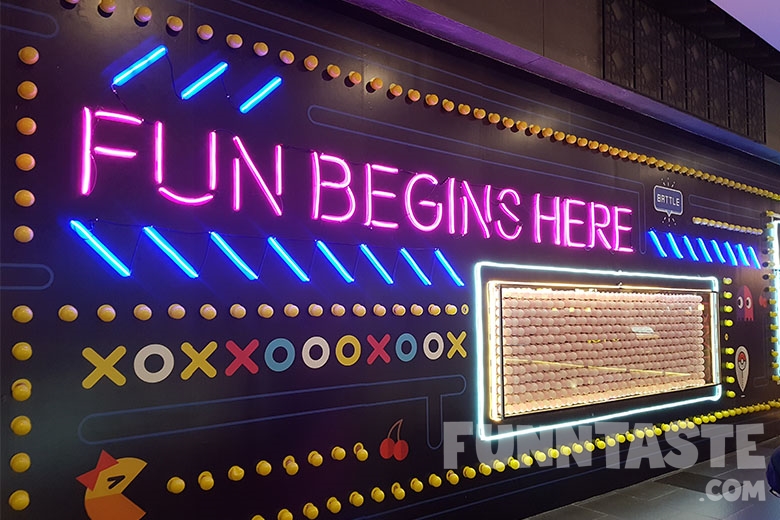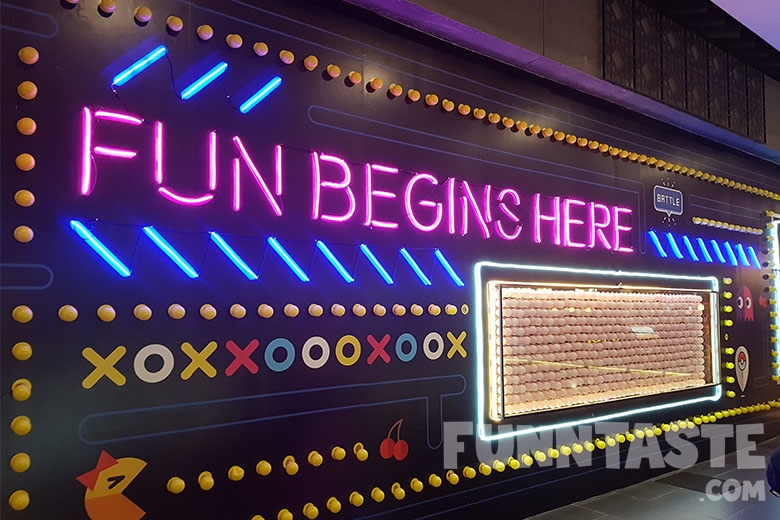 This 6,500 square feet event space is filled with facilities that cater to people of all ages – from children to grown adults. It's also one of the best places to destress while bonding with your friends and family.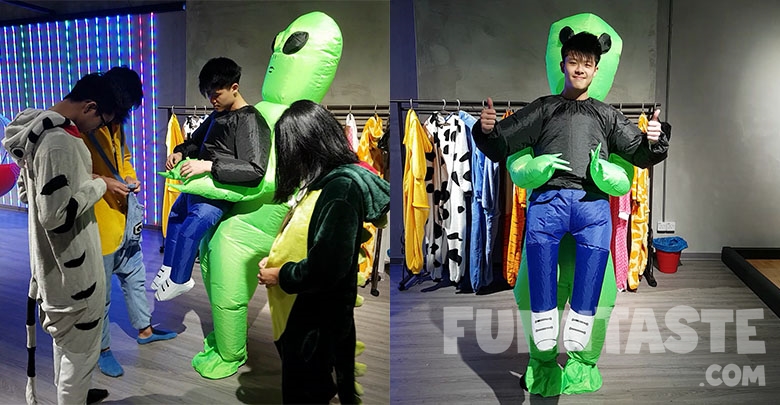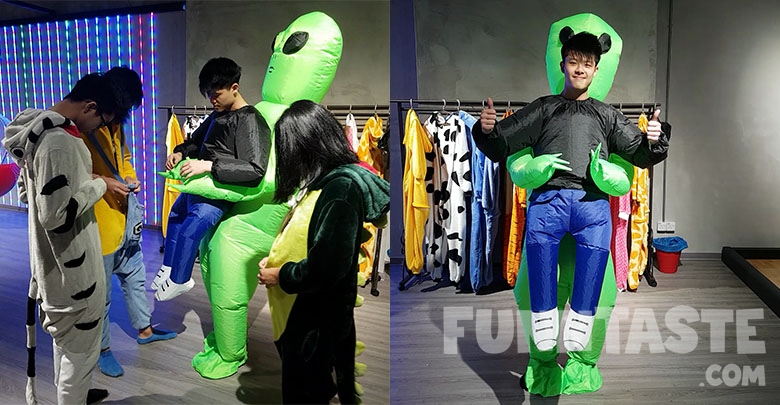 Players also get to dress up in cute animal themed body suits such as crocodile, bear, cow, cheetah, an Alien from space and much more.
Here are some of the activities and games you shouldn't miss.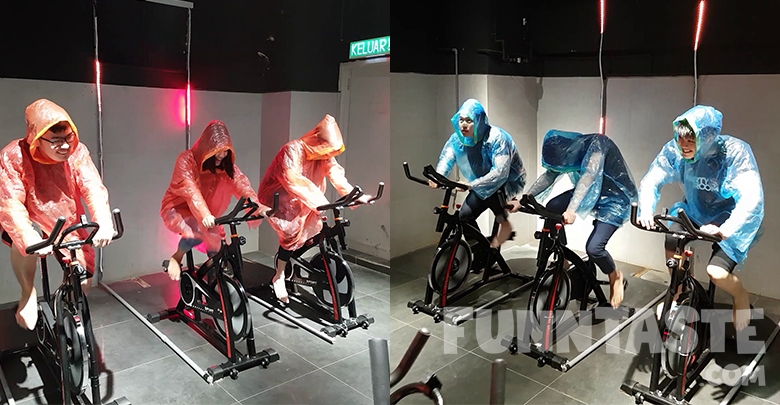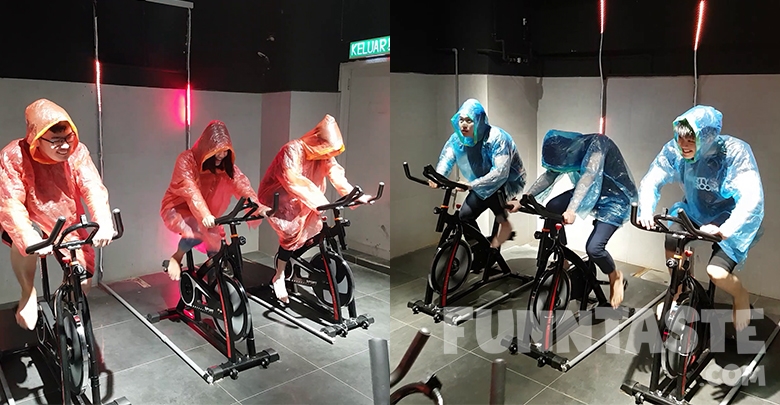 1. Rainy Bike – This is the most popular game in Party Room! Two teams pedal as fast as they can to fill up water tanks and splash above the slower team.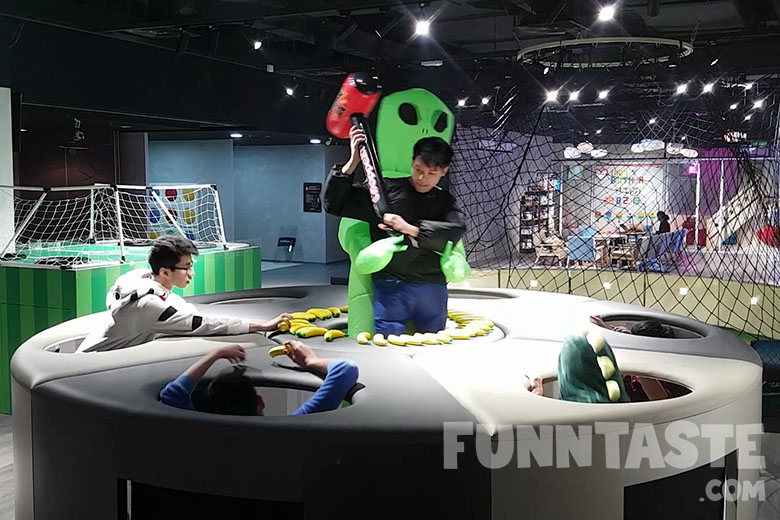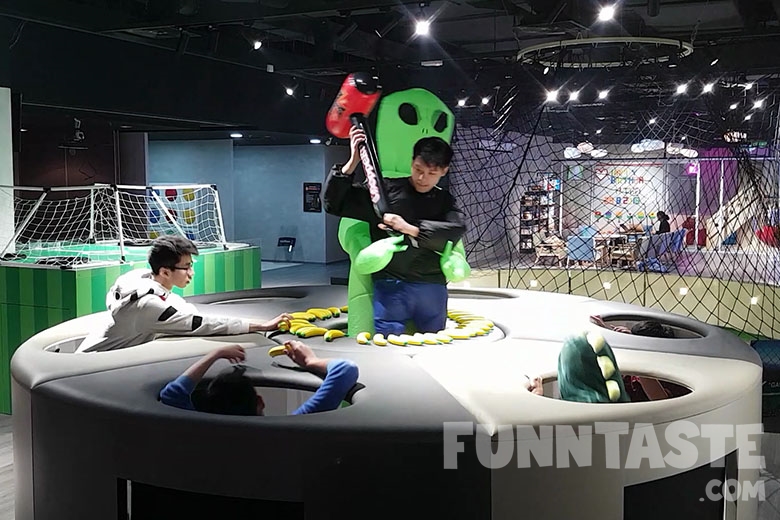 2. Human Whack-A-Mole – 6 Players rush to take as many bananas as possible without getting whacked by an inflatable hammer.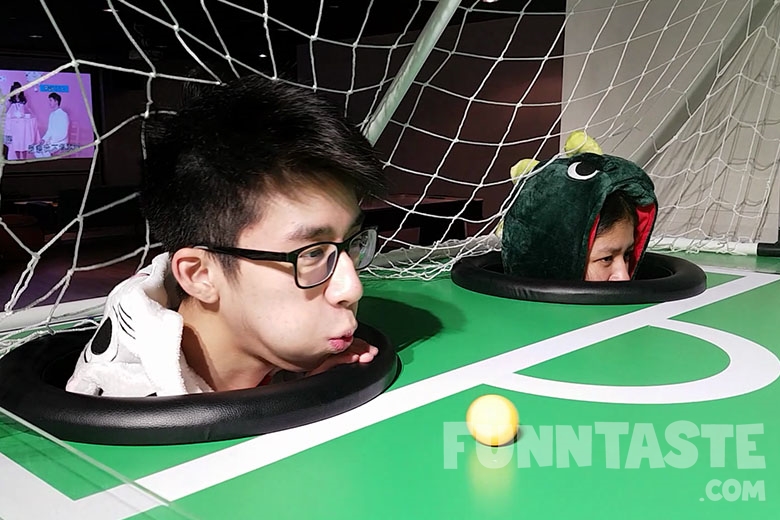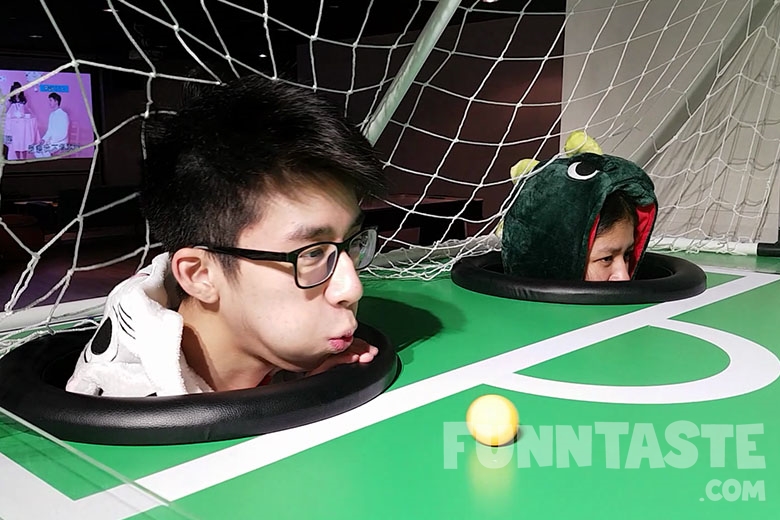 3. Blow Soccer – 4 Players pop their heads in holes of a "soccer field" and blow the ping-pong ball to score a goal.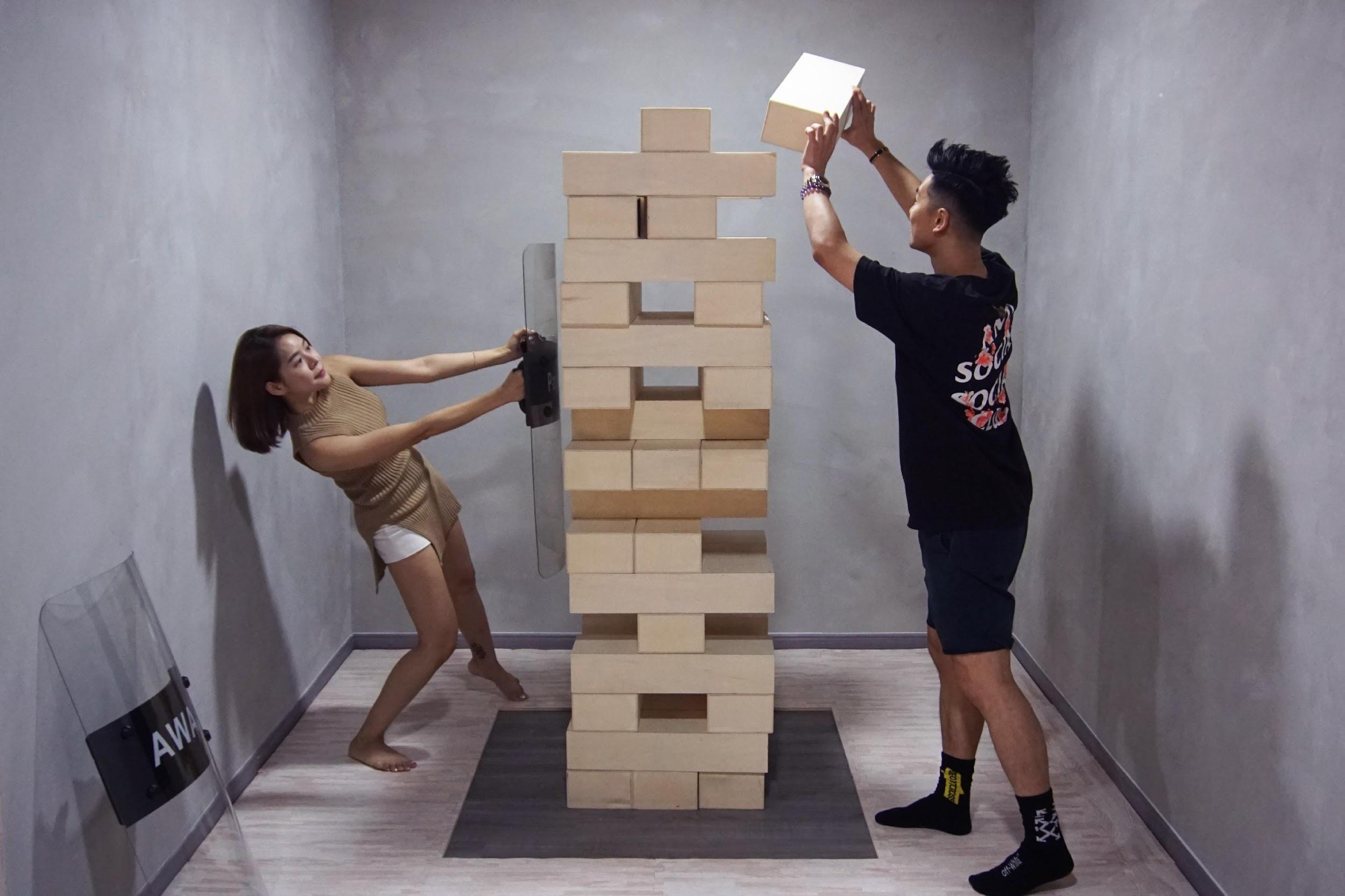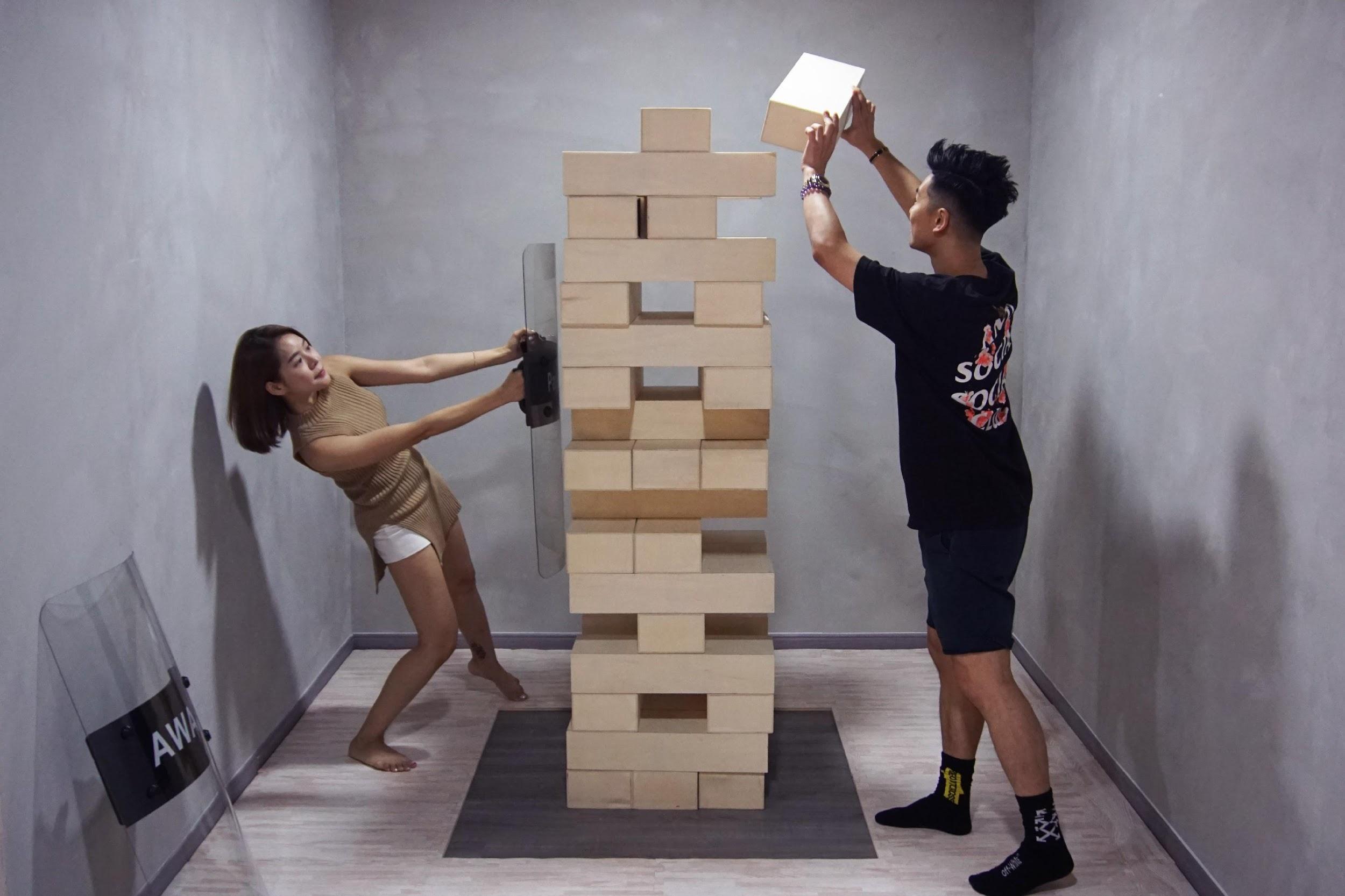 4. Giant Jenga – The life-size version of Jenga blocks!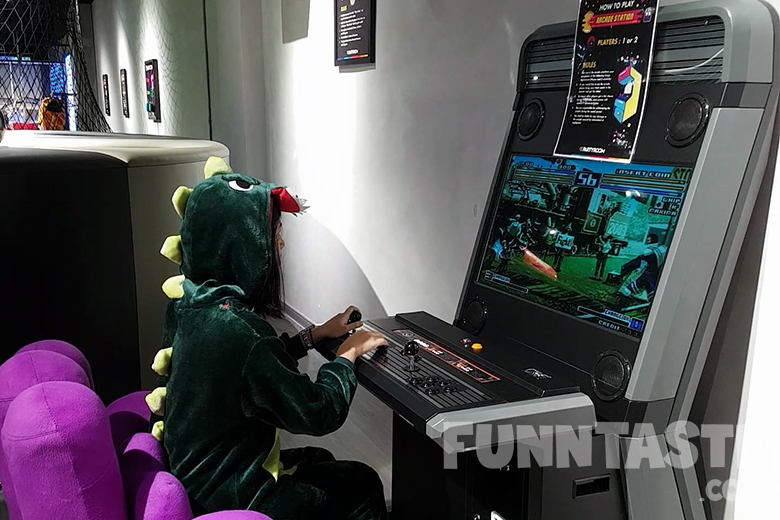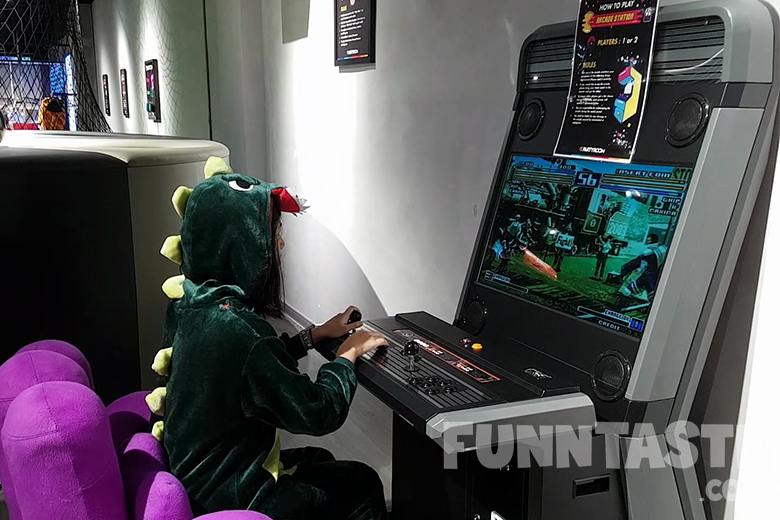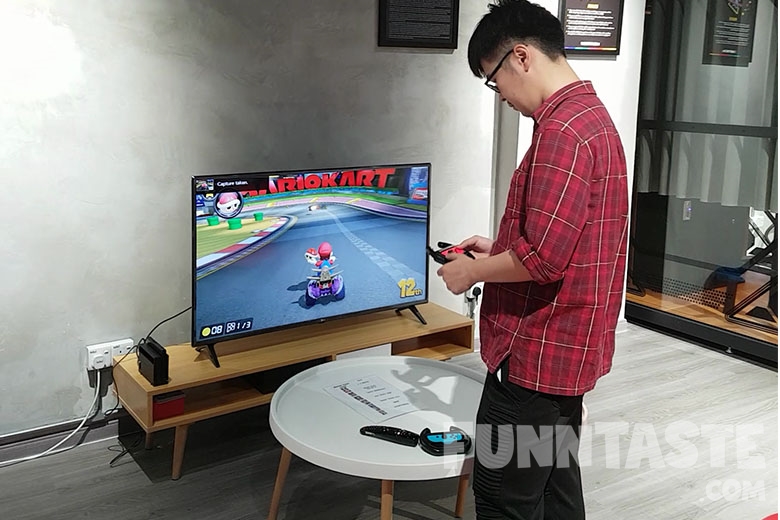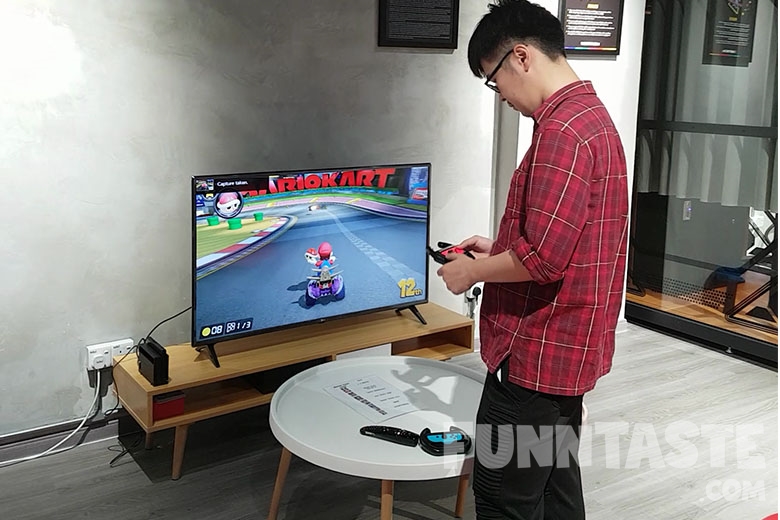 5. Arcade and console games – Enjoy both classic arcade games as well as Nintendo Switch and PS4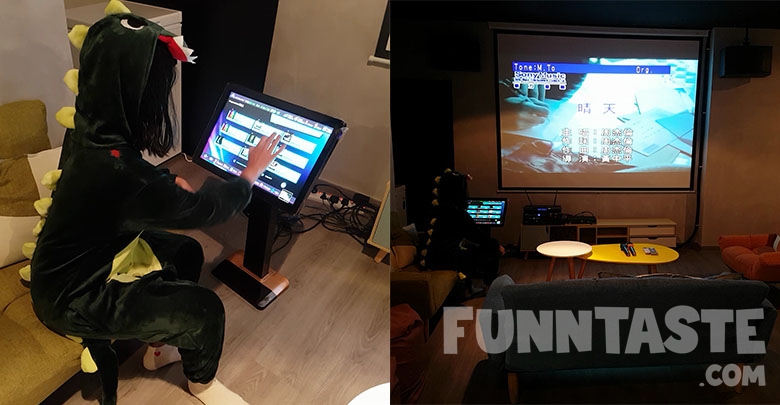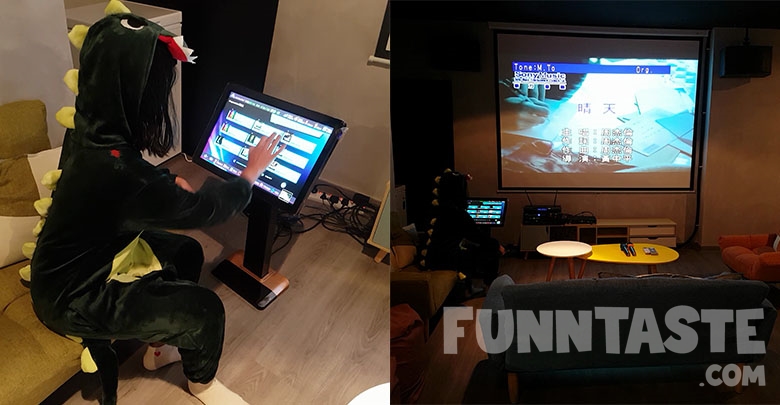 6. Karaoke (Room & Private Booth) – Sing your heart out in the karaoke room or private booth with your friends or family.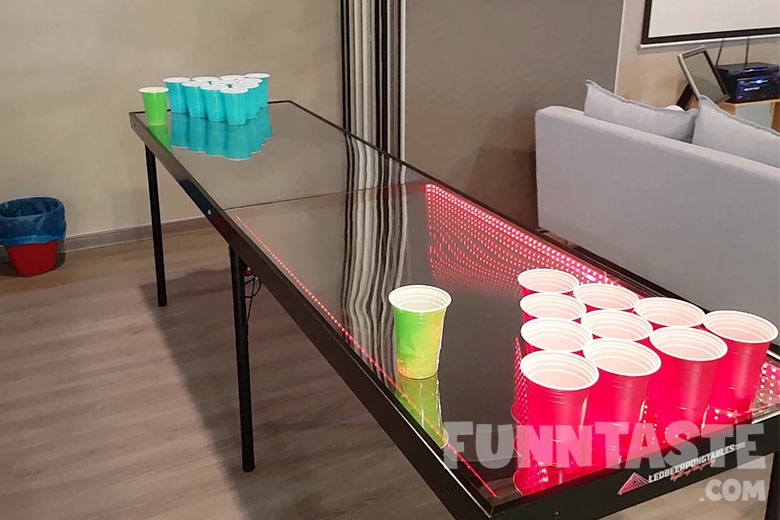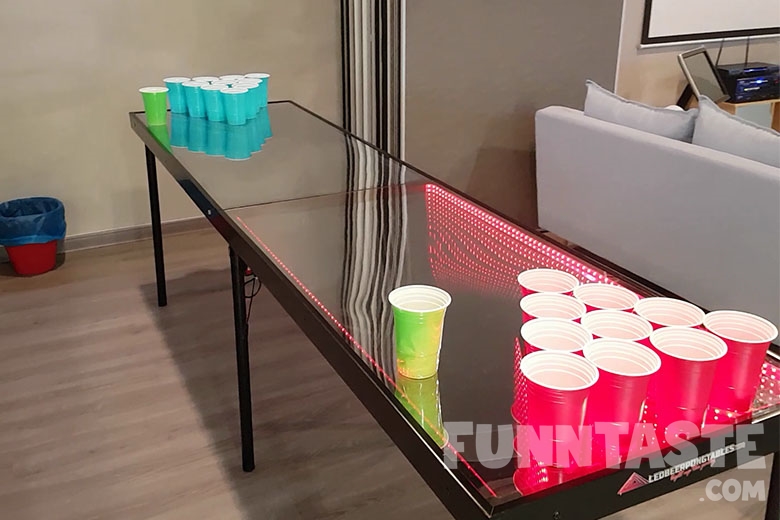 7. Pong Table – Since this is a kid friendly space, you get to fill up your drink with non-alcoholic beverage.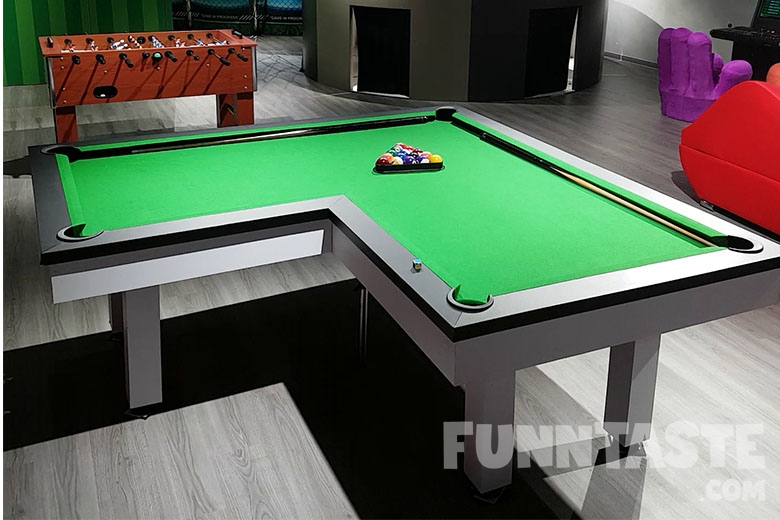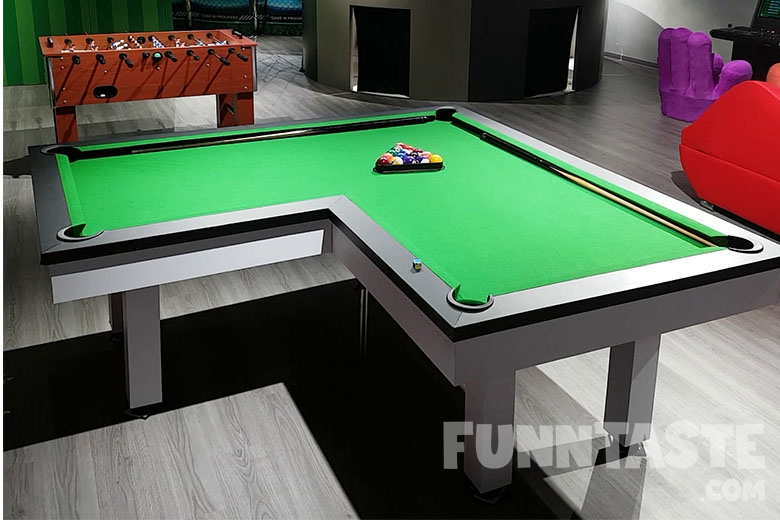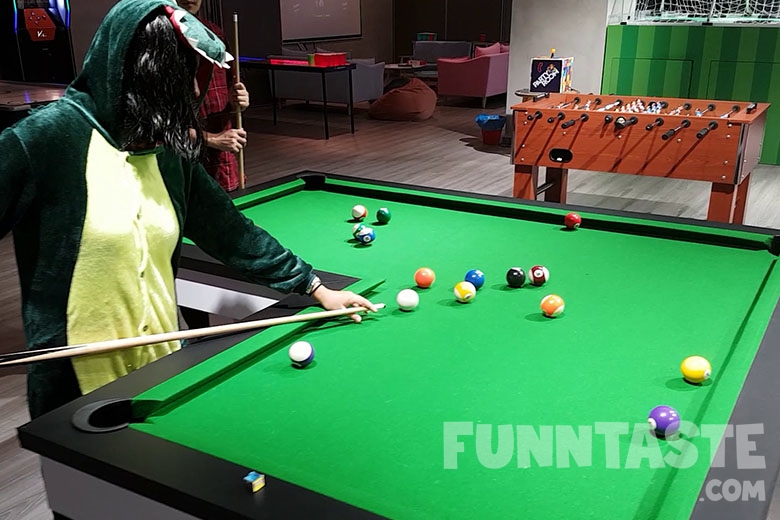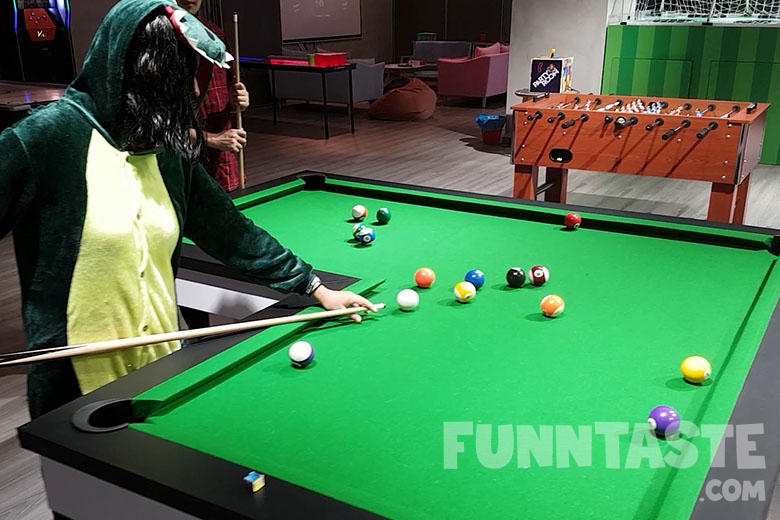 8. L-shaped Pool Table – Take your 8 Ball experience to a whole new level with this L-shaped pool table.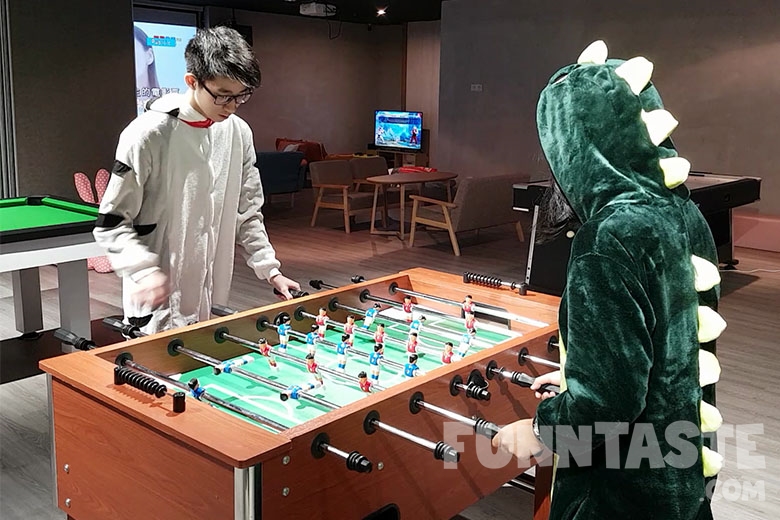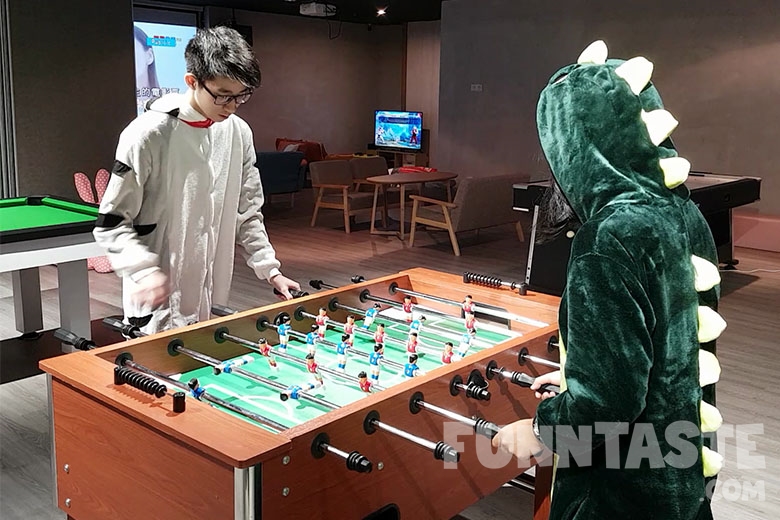 9. Table Soccer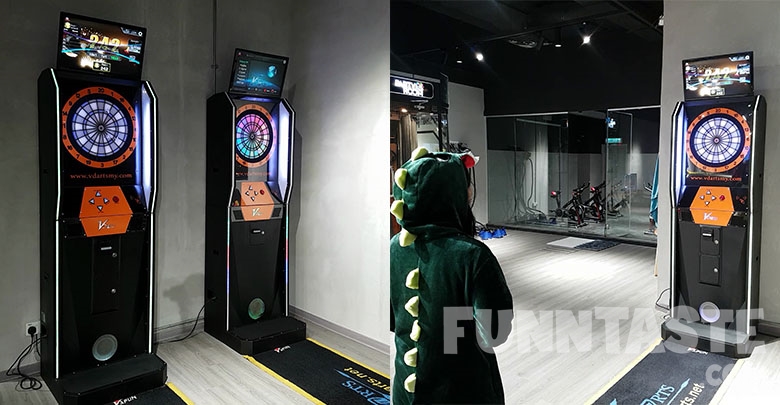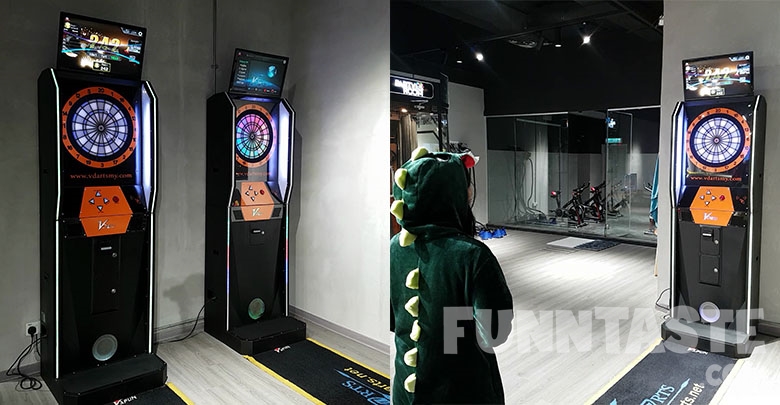 10. Darts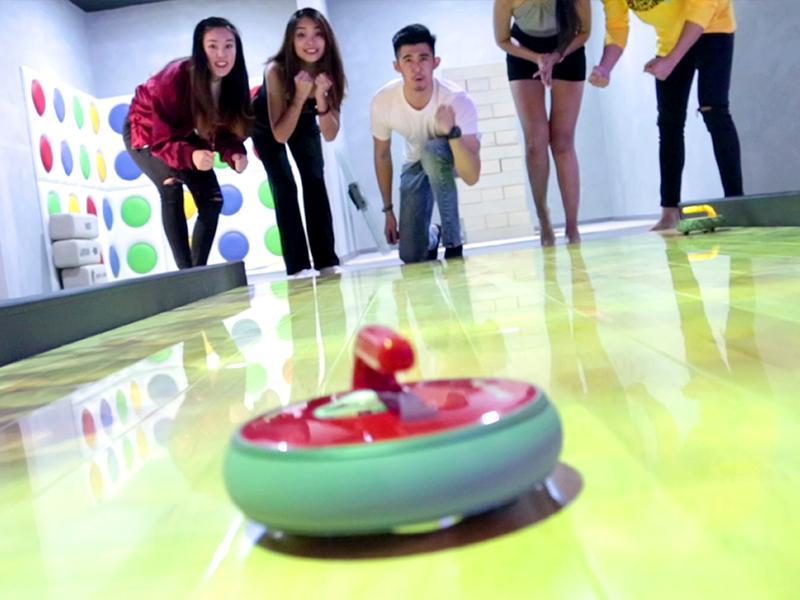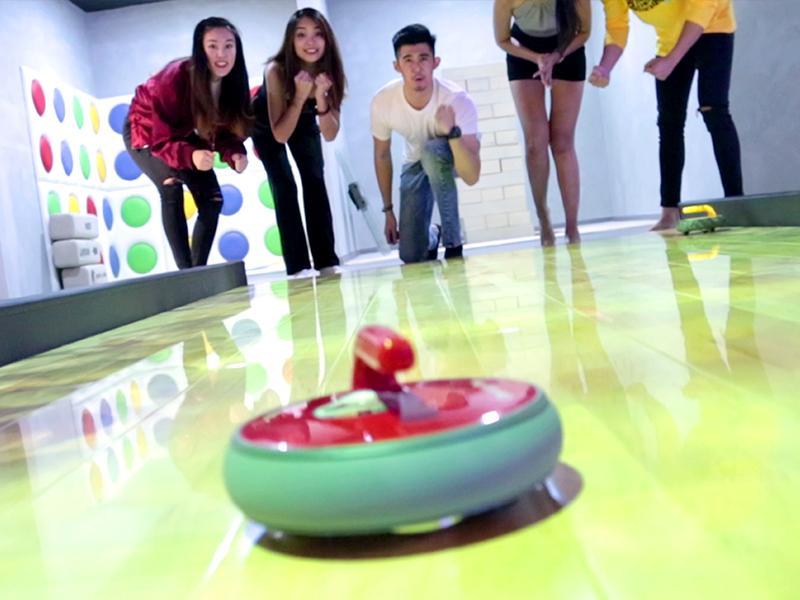 11. Floor Curling – Enjoy curling game on an interactive floor.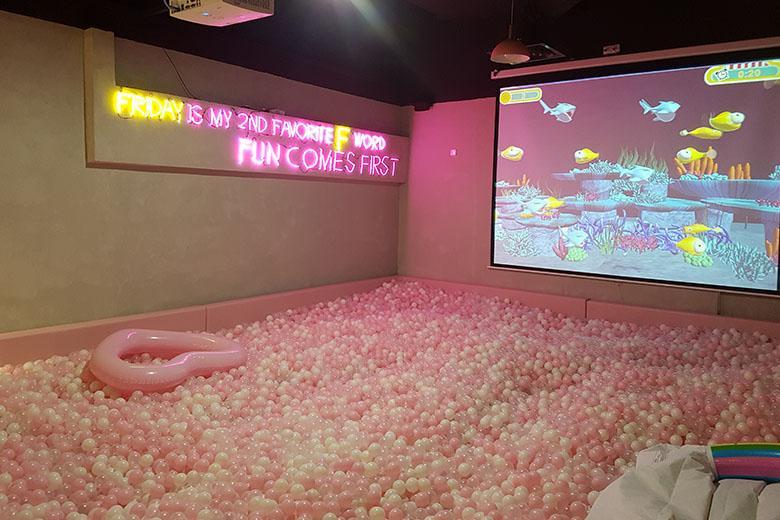 12. Ball Pit – The most popular Instagram spot in Party Room.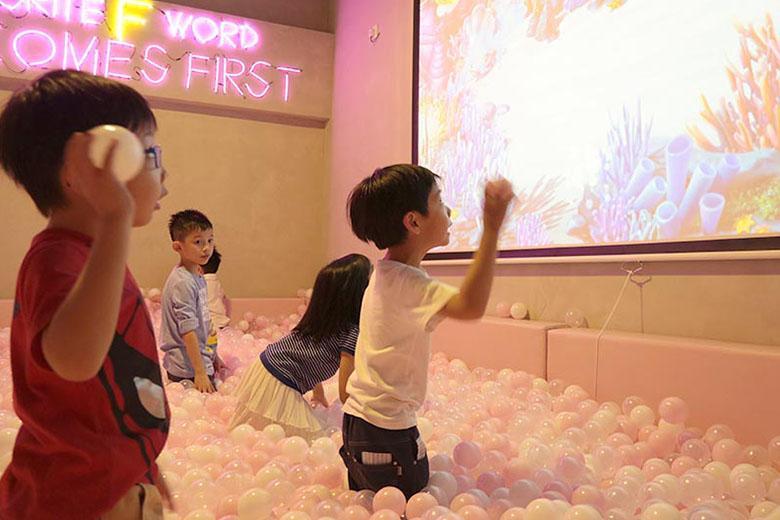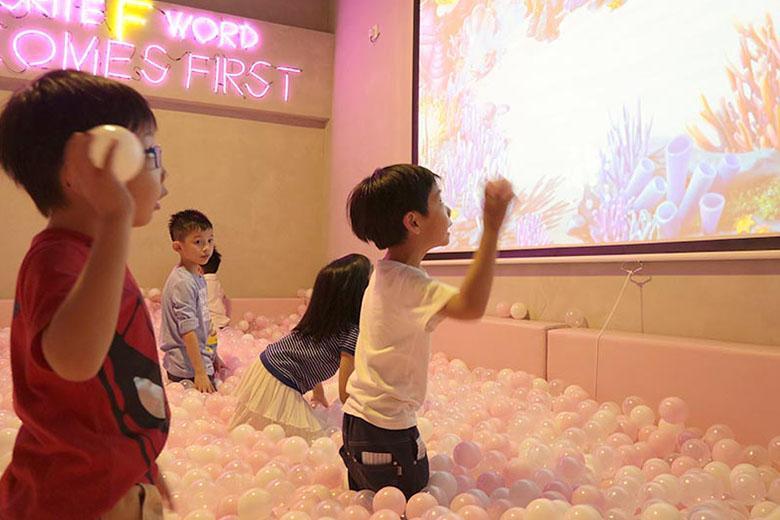 13. Ball Throwing Projection – Interact with a Kinect 3D sensor projector with virtual 3D scene.
Pricing
Individual admissions start from RM30 per hour.
Limited time offers: Kids aged 12 and below pay a flat rate of RM38 per visit; students pay RM25 per hour or RM40 for 2 hours.
Full details can be found on www.partyroom.com.my
More Info
Party Room
Atria Shopping Gallery,
3rd Floor Lot T23A, 23 & 23B,
Jalan SS 22/23, Damansara Jaya,
47400 Petaling Jaya, Selangor
Phone Number: +603 77320736