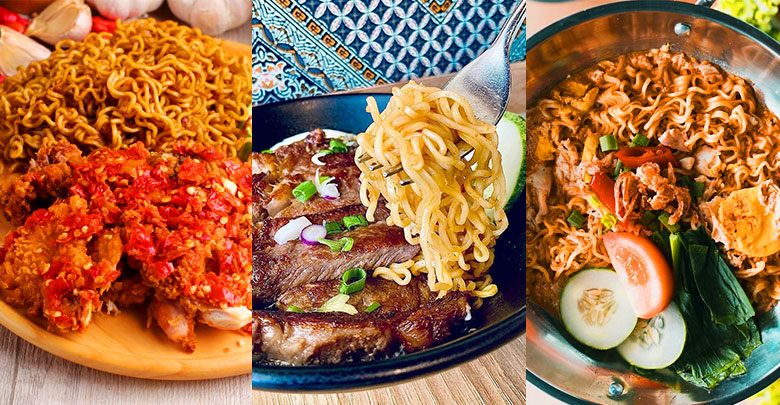 Indo Mee lovers where y'all at? All it takes is the first bite of Indo Mee and you're instantly transported to your happy place. Who would've thought instant noodles have that kind of magic?
Indo Mee or Indonesian instant dried noodle has grown from simple noodles served with a sunny side up to being paired with all sorts of food due to its versatility and simplicity. If you're a true Indo Mee fan and you're open to trying all sorts of new varieties of Indo Mee, then this article is for you.
Read on to find out 10 Places To Dine In KL & Selangor If You Are Obsessed With Indo Mee.
1. Waroeng Batavia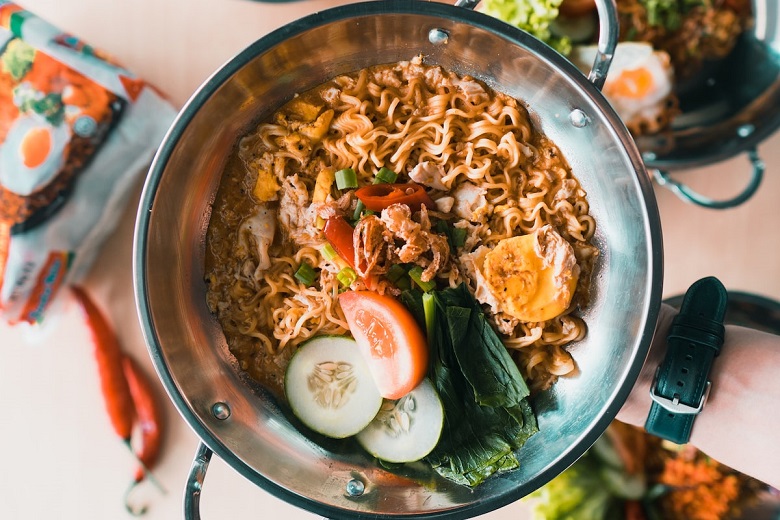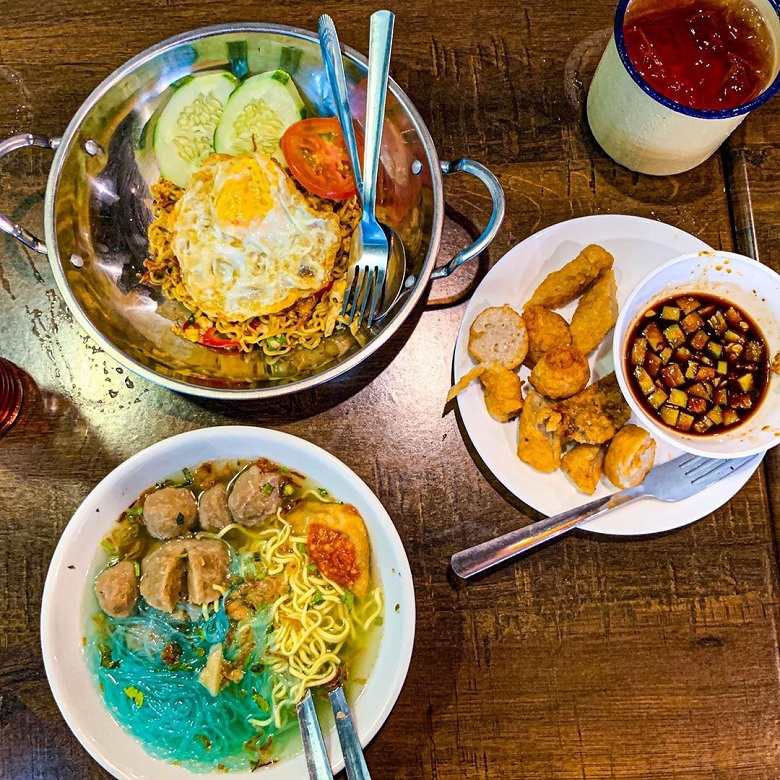 A journey of selfless inspiration to share good Indonesian foods with Malaysians is the spirit of Waroeng Batavia. Waroeng means a modest dining place and Batavia was the capital of Indonesia during the Dutch Invasion. They serve a good variety of Indonesian food which is a good exposure to those who have yet to try Indonesian food. Indonesian food experience isn't complete without Indo Mee and here, they serve 5 types of Indomie, so do check them out.
Address: 11, Jalan PJU 5/20a, Kota Damansara, 47810 Petaling Jaya, Selangor
Opening Hours:
11.30 am – 9.30 pm: Monday – Thursday, Saturday & Sunday
2.30 pm – 9.30 pm: Friday
2. Indobowl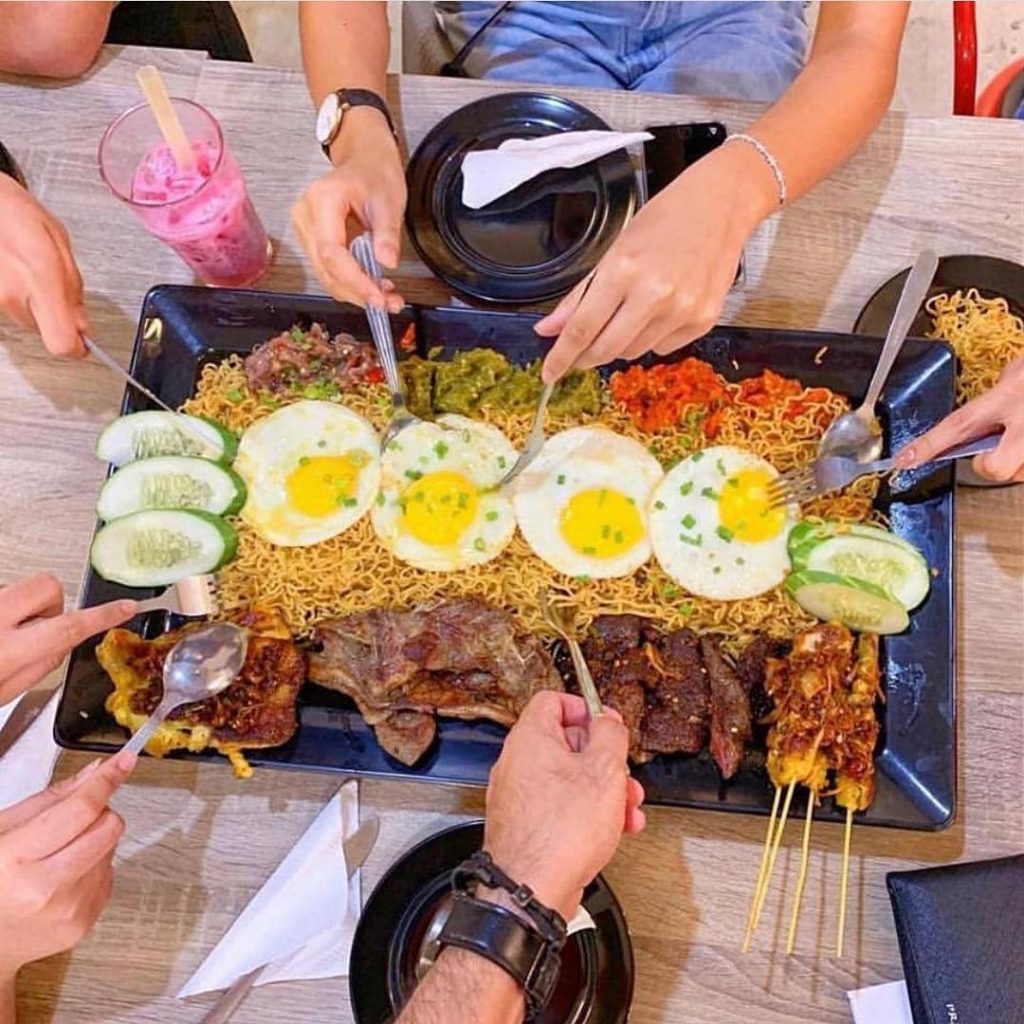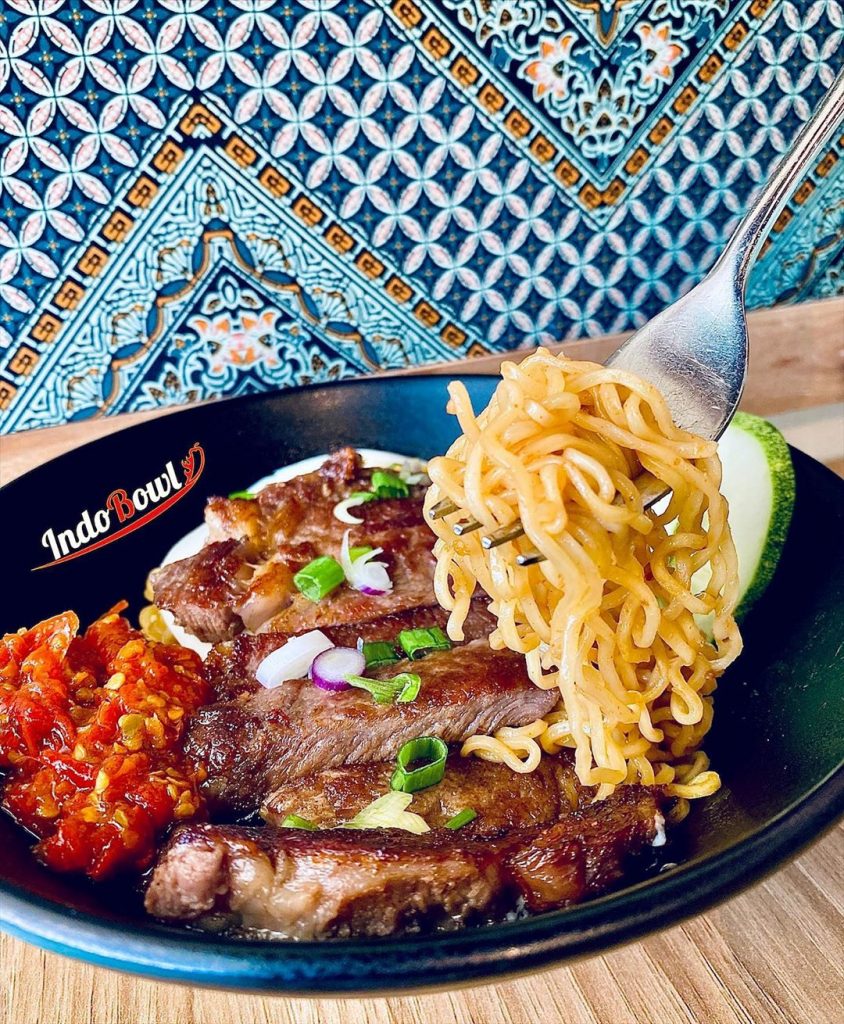 Being the first Indomie restaurant, Indobowl serves authentic Indonesian home-cooked meals and street food cuisine. Indonesian cuisine is diverse with their delectable dishes and explosive flavours and spiciness. One of them is the good old Indo mee and they do serve their Indo mee very creatively with various toppings as well as jumbo style that gets your tummy rumbling with hunger. Satisfy your hunger by dropping by to get your Indo mee fix.
Address: 9165, Jalan Negara, Taman Melawati, 53100 Kuala Lumpur
Opening Hours: 11 am – 11 pm: Monday – Tuesday, Thursday – Sunday, closed on Wednesdays
Address: LG-36, Lower Ground Floor, IOI City Mall, IOI Resort City, 62502 Putrajaya, Selangor
Opening Hours: 10 am – 10 pm
Address: Lot No: LG-58, Lower Ground Floor, Central I-City Mall, Shah Alam
Opening Hours: 10 am – 10 pm
3. Kotak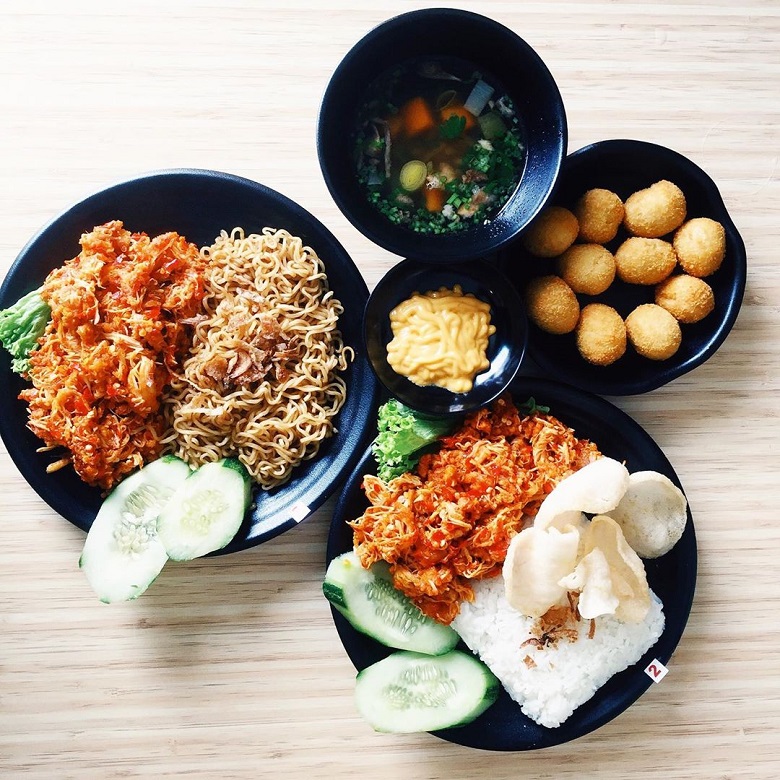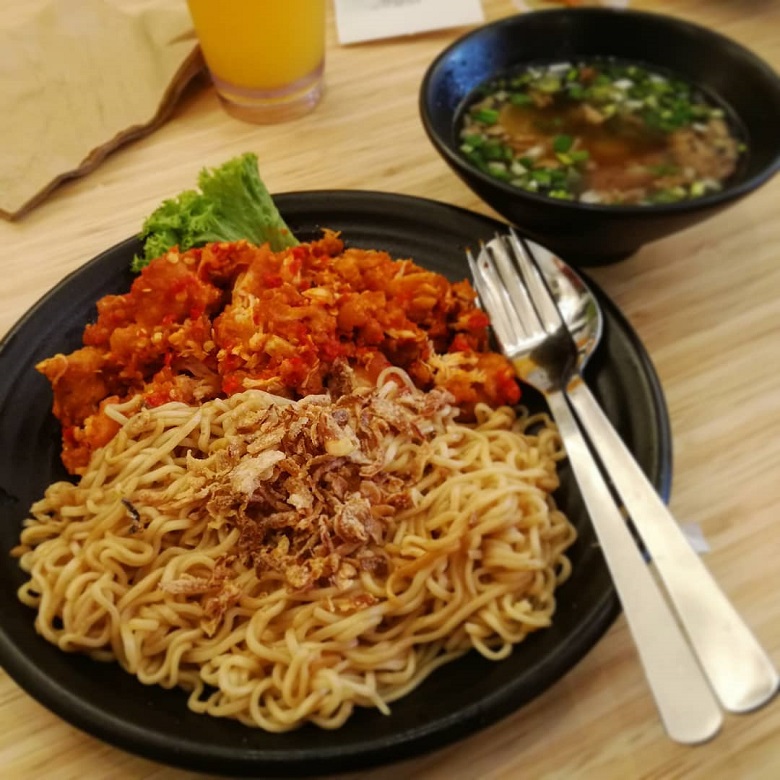 A fusion of modern techniques to authentic Indonesian cuisine is Kotak's principle. They aim to serve flavourful dishes and constantly improve their recipes and food quality to only serve the best to their customers. Their Indomie is prepared in various flavours for you to choose from. You can also choose the level of spiciness that you can handle as their chili flavour comes in level 1 to level 10. No matter how good your spicy tolerance is, it's always good to enjoy what you can handle to have a good experience. So put your taste buds to the test by trying out their spicy Indomie.
Address: 7, Jalan SS 15/8b, Ss 15, 47500 Subang Jaya, Selangor
Opening Hours: 8 am – 12 am: Monday – Saturday, 8 am – 11 pm: Sunday
4. Nasi Lemak Bumbung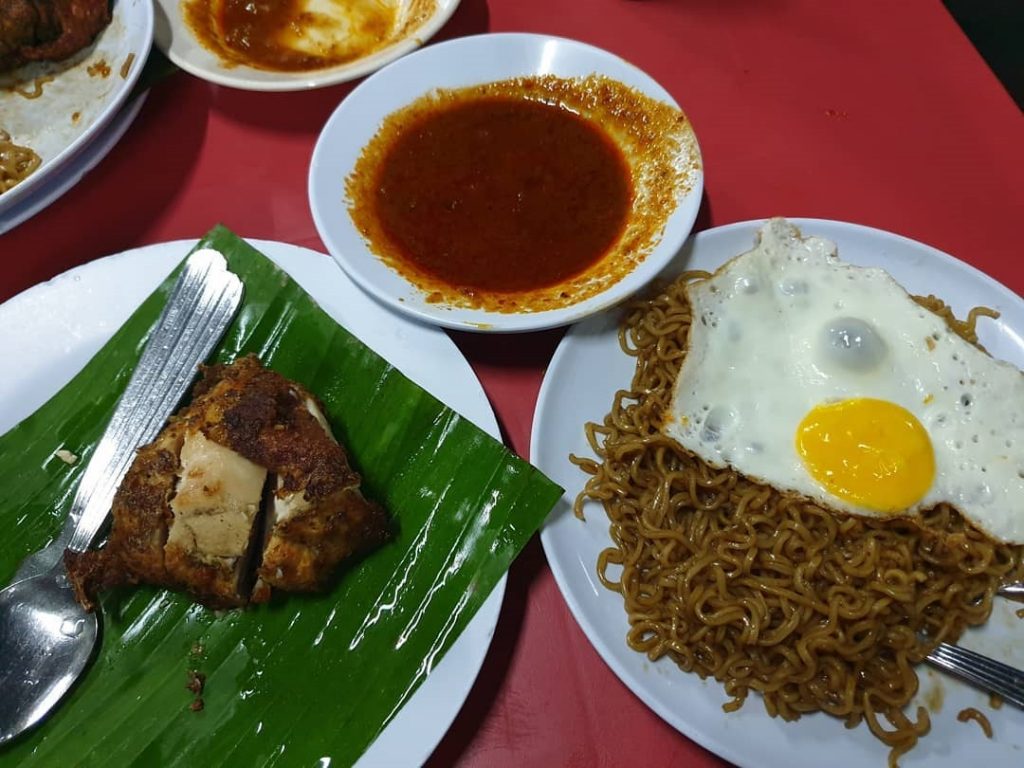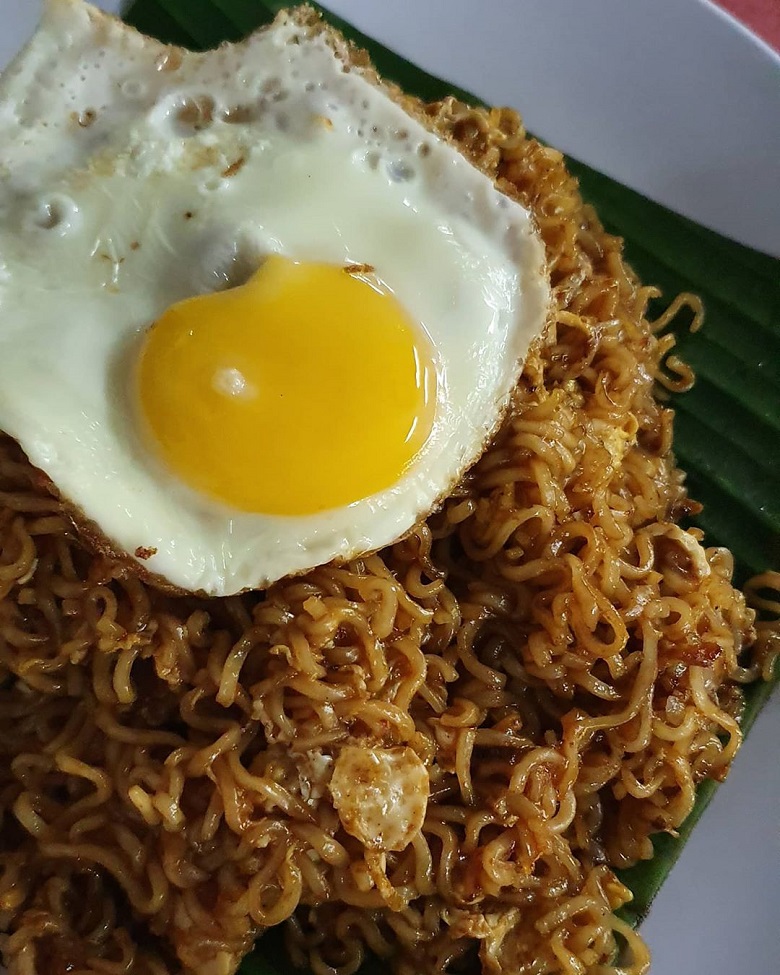 Established for more than 20 years, this place the perfect supper joint for all your night owls to satisfy your midnight cravings. While their nasi lemak has an outstanding reputation, their Indomie is also a popular favourite among the foodies. Nothing like a comforting plate of Indomie with a sunny side up for a proper supper. This place gets crowded very easily and food runs out fast, so make sure you're there early to try out their tasty food.
Address: Jalan 21/11b, Sea Park, 46300, Petaling Jaya
Opening Hours: 5.30 pm – 4 am: Monday – Saturday, 5.30 pm – 12 am: Sunday
5. 1Malaysian Superman Mamak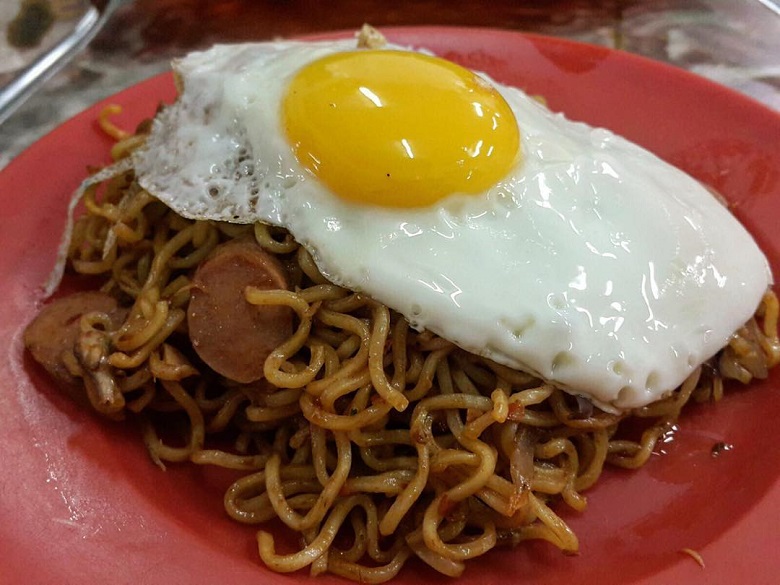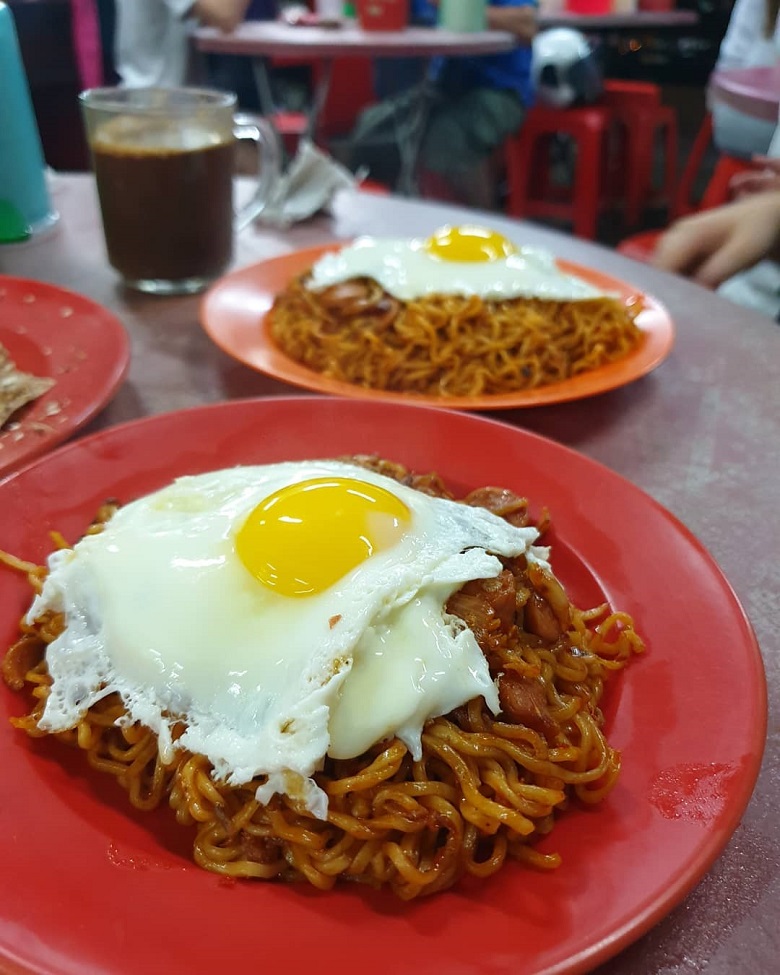 Although the location is quite hidden but once you spot the crowd, you've arrived at the right place. This place has garnered quite the reputation with their menu and obviously, their name. They serve various mouth-watering dishes but their popular ones are the roti 1 Malaysia and their unique preparation of Maggi Goreng. Roti 1 Malaysia is crispy roti generously covered in milo powder and crunchy peanuts. Their Maggi Goreng, on the other hand, is prepared with sausage and sardines and with no curry flavouring. They've given a twist to an iconic dish that you must try to truly understand what the hype is all about.
Address: 687, Lengkungan Jambu Gajus, Jinjang Selatan, 52000 Kuala Lumpur
Opening Hours: 7.30 pm – 2 am: Monday – Saturday, closed on Sundays
6. I AM Geprek Bensu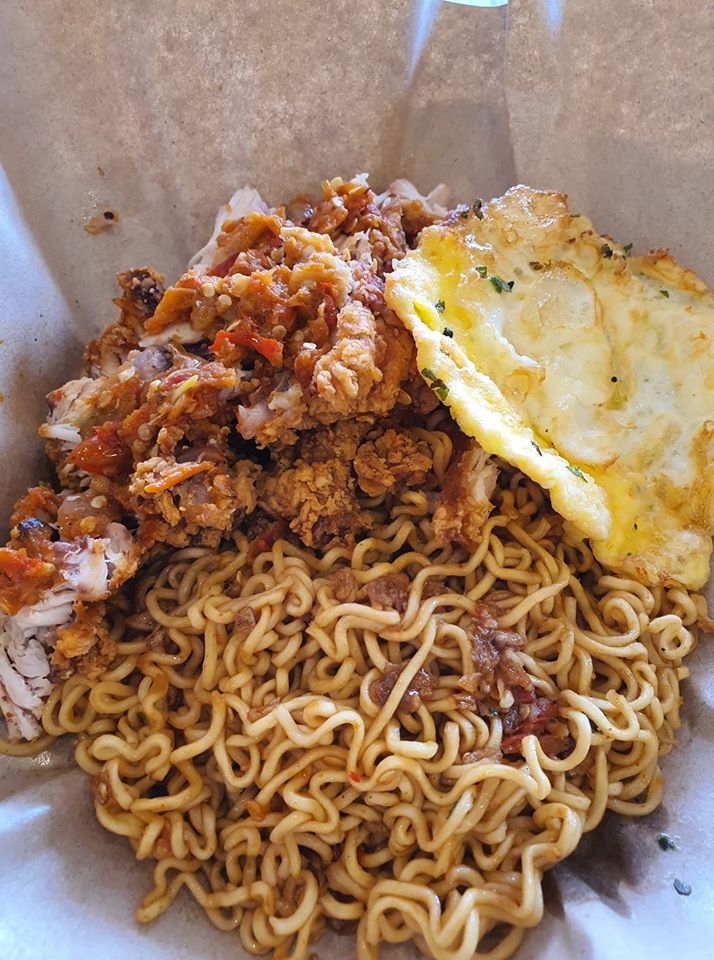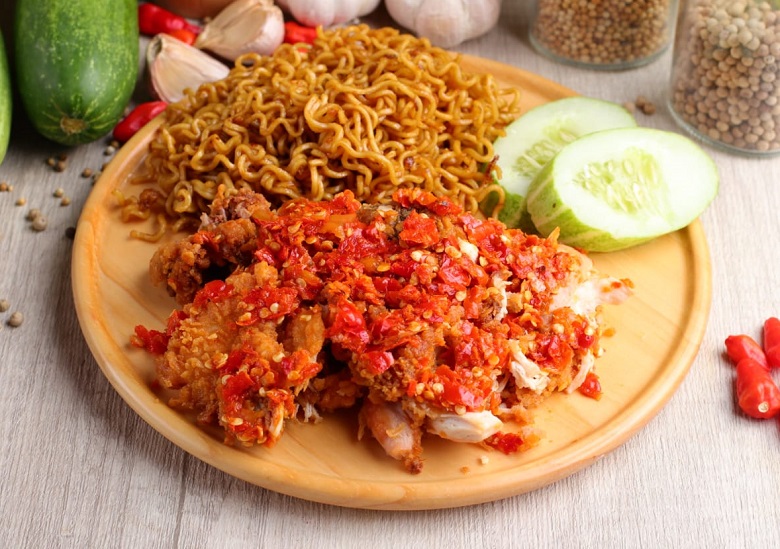 Indo Mee is available everywhere and we're so grateful for that. This place serves their Indomie with ayam geprek of various flavours and chilies, of course. Geprek means smashed chicken. Pairing delectable smashed chicken with spiciness from the chili to springy Indomie noodles sounds heavenly. Tantalise your taste buds with this dish by visiting them.
Address: Pusat Komersil, QG-39, Jalan Plumbum U 7/U, Seksyen 7, 40000 Shah Alam, Selangor
Opening Hours: 11 am – 11 pm (Daily)
7. Geprek Bensu Malaysia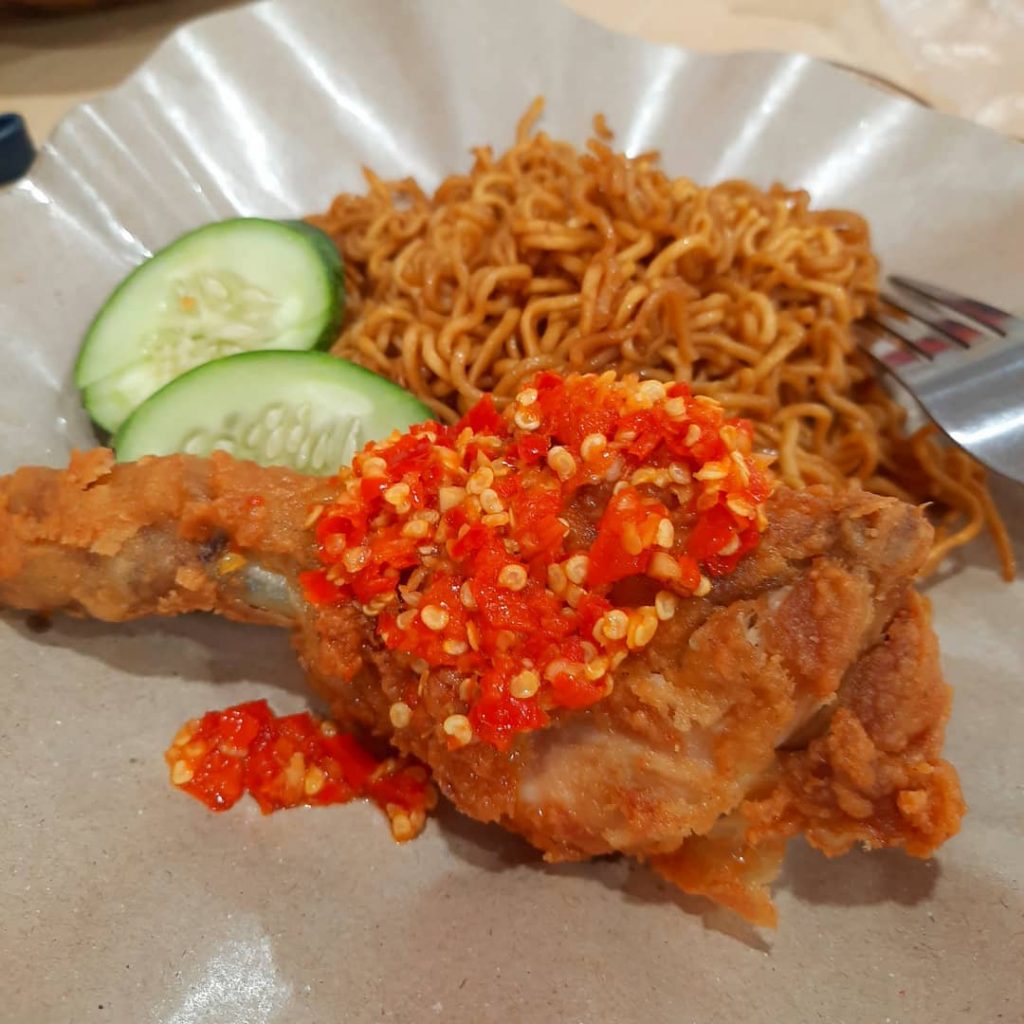 Founded by an Indonesian celebrity presenter, Ruben Onsu, this place also serves the famous ayam geprek with your choice of rice or noodle. Of course, you being the number one fan of Indomie will pair the spicy smashed chicken with the springy Indomie noodle. Every mouthful is guaranteed to be explosive in flavours and a good dose of spiciness.
Address: 73, Bukit Bintang Street, Bukit Bintang, 55100 Kuala Lumpur
Opening Hours: 10 am – 10 pm (Daily)
8. Halim Western Food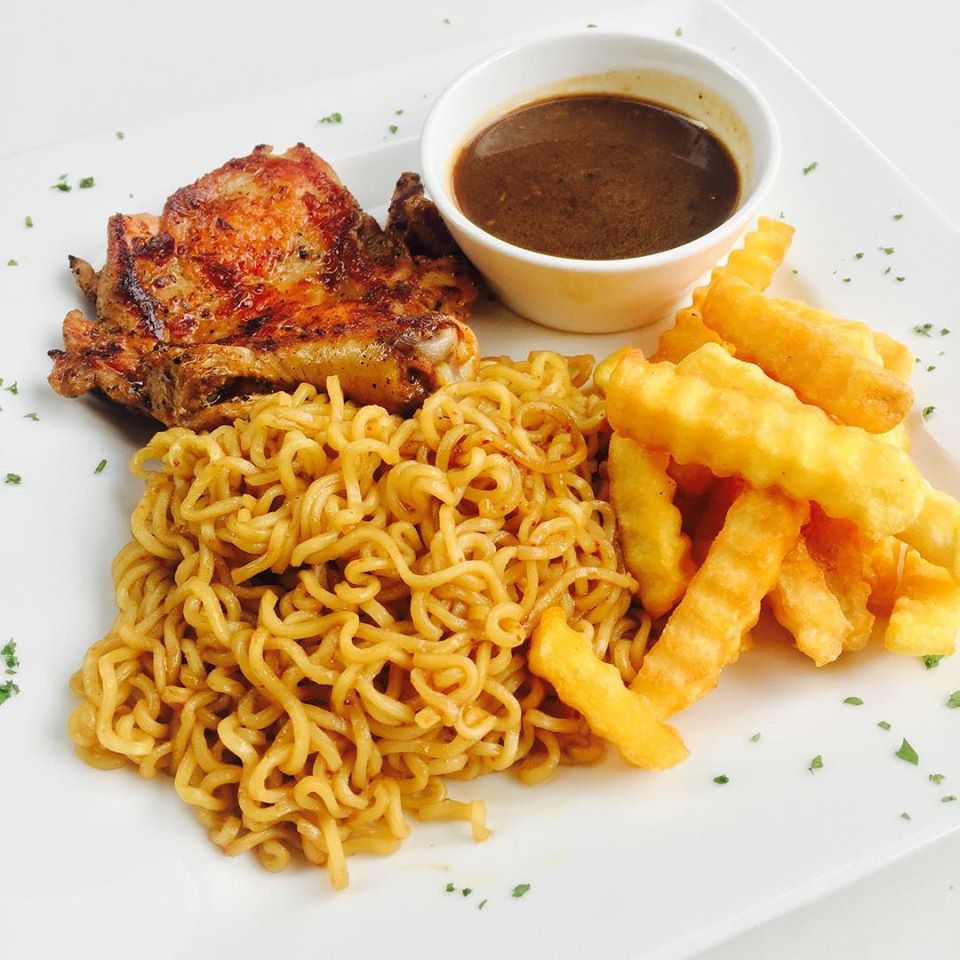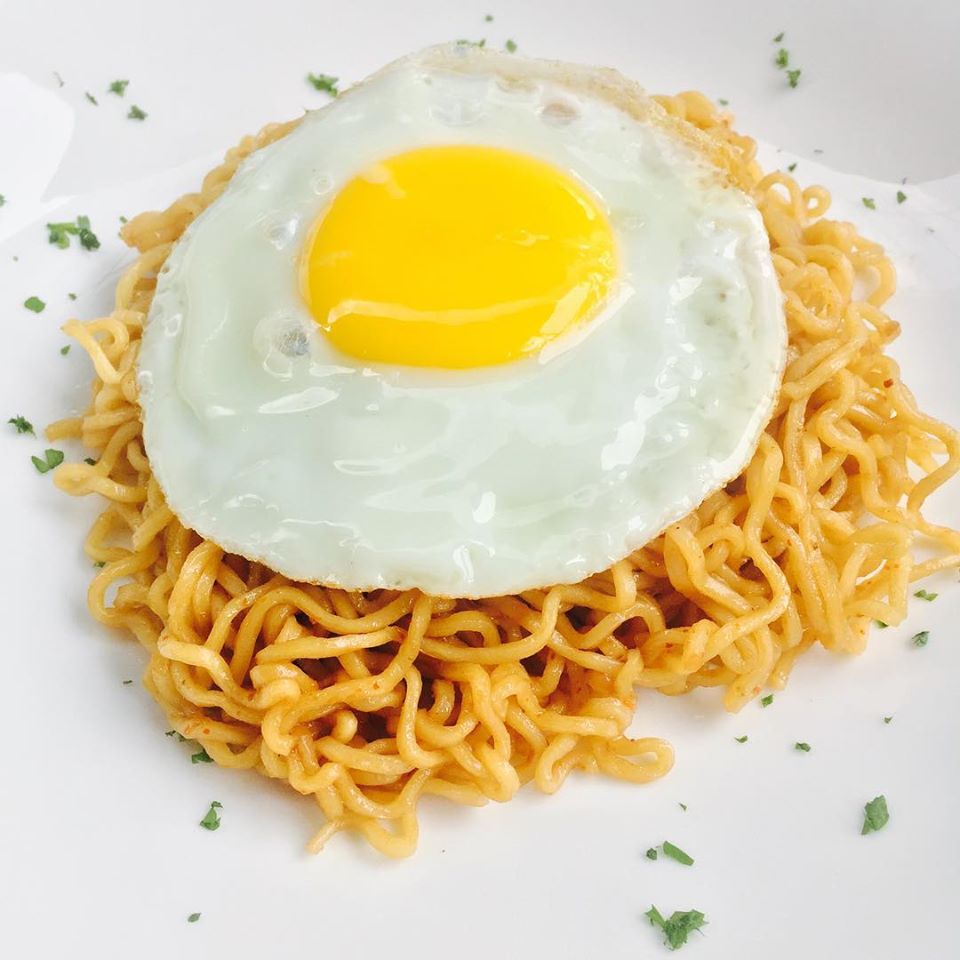 While ayam geprek is a hot favourite, it doesn't come close as enjoying Indomie the Malaysian way by pairing it with a juicy and succulent grilled chicken chop. We like our western food and we like Indomie, so marry them and you get this appetising meal served in your choice of mushroom or black pepper sauce. Again, if you enjoy the things the way it is without any add-ons, treat yourself to the Indomie single or double served with a sunny side up.
Address: 56G, Jalan SS 21/39, Damansara Utama, 47400 Petaling Jaya, Selangor.
Opening Hours: 11 am – 3 pm, 4 pm – 1 am: Monday – Saturday, closed on Sundays
9. Enjoyour Food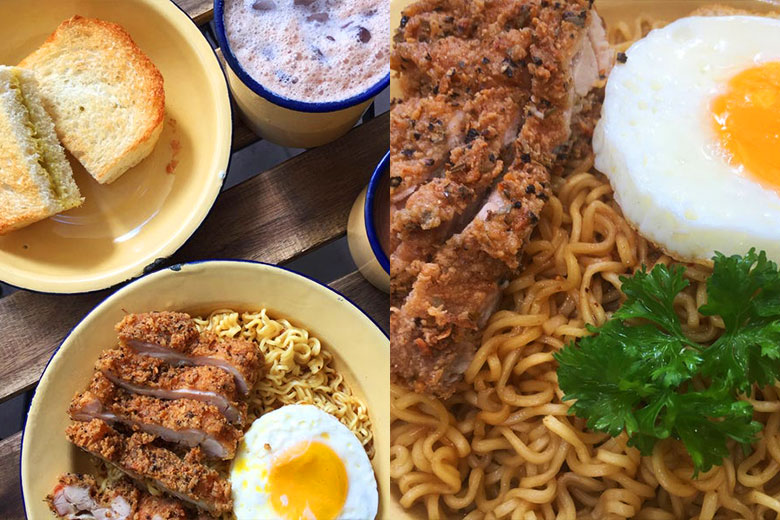 Some things can never be replaced, for instance, our love for classic Malaysian dishes. This restaurant loves Malaysian dishes so much, that they served it as it is and also give it a creative twist to tease our taste buds. Indo mee fans, you've got seven choices available to try and you can enjoy your Indo mee as it is, with chicken or with other add ons. So head on over and try out their Indo mee meals.
Address: A-LG-8, Dataran Cascades, No.13A, Jalan PJU 5/1, Kota Damansara PJU 5, 47810 Petaling Jaya, Selangor.
Opening Hours: 8.15 am – 8.30 pm: Monday – Friday, 8.15 am – 3.30 pm: Saturday, closed on Sundays
10. Warung Kopi Purnama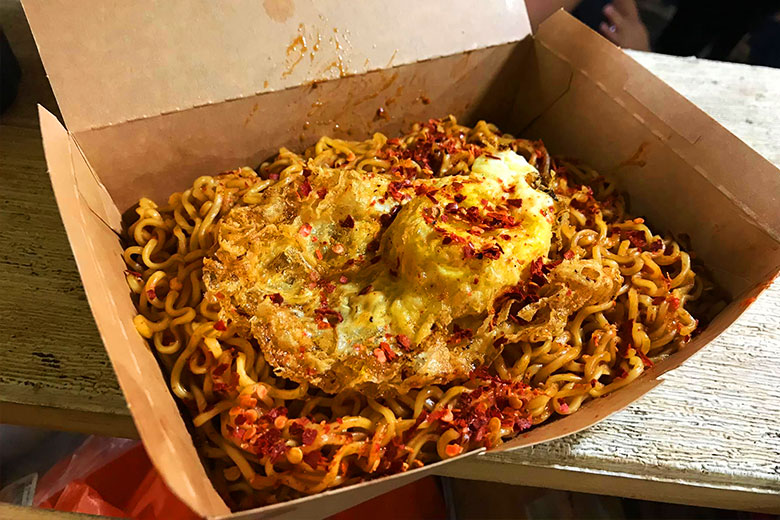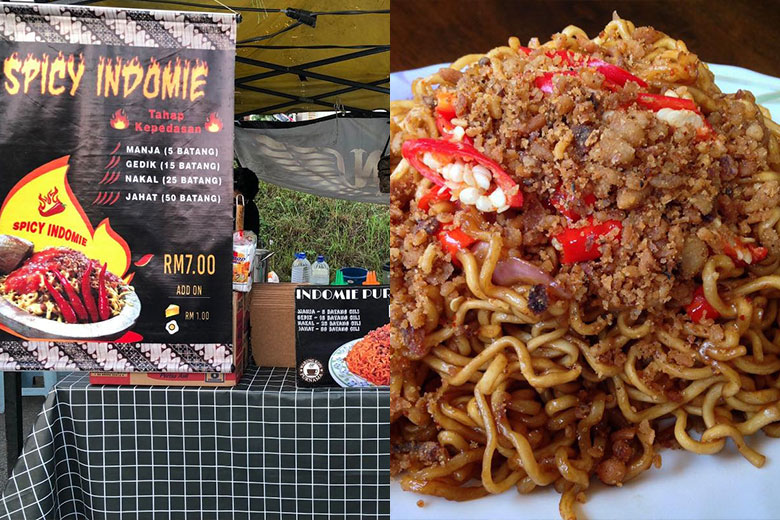 Located in Bangi, Warung Kopi Purnama serves its Indo mee in four spicy levels for the adventurous souls. The four levels are: Manja, Gedik, Nakal, Jahat. Alternatively, to those who just cannot tolerate even the slightest bit of spicy, don't worry. You can get your Indo mee generously drenched in a mountain of cheese. Add on a fried egg and some chili flakes for those who want extra spice and your meal is ready.
Address: Flea Market De Bangi Gateway, Bangi Gateway, Persiaran Wawasan, Bandar Baru Bangi
Opening Hours: 6pm – 12am, Monday – Saturday, closed on Mondays