Things To Do
The First IKEA Outlet In Penang Drew In Thousands Of Northern Malaysians
If you have ever been to any of the IKEA outlets in Malaysia, then you would know that it is quite a big deal. This is the OG spot for many to gain room inspirations from IKEA's perfectly curated showrooms. Whilst their Swedish meatballs are certainly to die for, rest assured that Penangites can finally enjoy this Insta-worthy furniture showroom in their very own town.
Brimming with excitement, thousands of excited customers from all over Penang and various parts of Northern Malaysia made their way to IKEA Batu Kawan for the opening. The store had sold over 32,000 pieces of its famous Swedish meatballs and over 23,600 curry puffs. That being said, We Malaysians are definitely huge foodies.
Fun fact: the restaurant had to stop its operation for an hour plus, so they could play catch with the crowd's orders. It was an overwhelming moment for both staff and customers, for sure.
Customers can opt to leave their shopping bags or trolleys at the bag stop if they are off to dine in at the restaurant. The option makes customers to move around without any hassle. It is such a brilliant idea, no?
If you thought the restaurant was pack, the showroom was even more crowded.
IKEA Batu Kawan showcases over 49 Swedish inspired room sets in its 470,146 square feet store. We even lost our sense of direction for a moment because the store is that HUGE. However, that didn't stop us from jotting down notes and making a mental Pinterest board in our heads for inspirations.
There are at least more than 8,000 home furniture sets in this outlet itself. That's a lot of furnitures, for sure!
This new IKEA outlet in contrast from the rest, presents a more localise take with Penang's diverse culture. If you are familiar with Penang's resident artist, Thomas Powell – then you should certainly check out the mural he hand painted in one of the showroom (specifically the inspired Pottery Shop set), entitled The Trishaw Captain.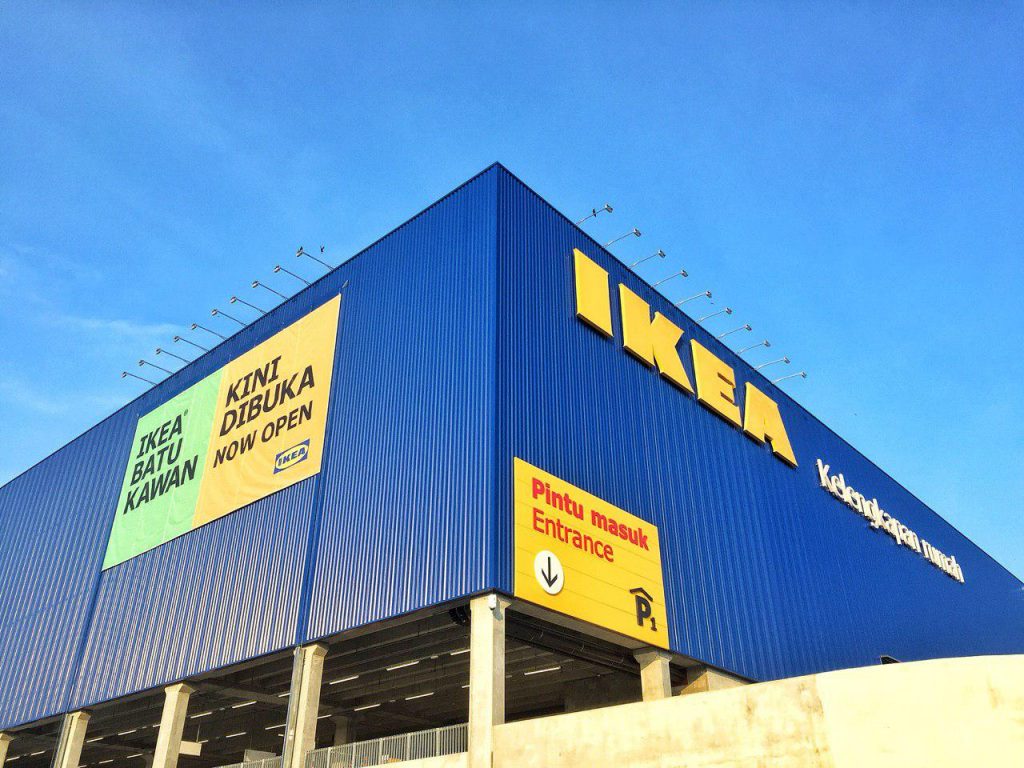 Besides being the second largest IKEA outlet in the whole region (IKEA Tebrau took the leads on this one), one thing you should look out for is: its bakery with plenty fresh baked goods. This is such an additional treat for IKEA-goers besides its restaurant and Swedish Food Market.
So for those who are dropping by IKEA Batu Kawan, don't forget to sign up to be an IKEA FAMILY member and receive good food offers and discounts over your choice of furnishing solutions. It is such a steal, indeed!
IKEA Batu Kawan is open every day from 10.00am – 10.00pm while the IKEA Restaurant operates from 9.30am.
For more information, visit IKEA.my/BatuKawan.