Travel
Hotel Stripes Kuala Lumpur – Contemporary 5 Star Hotel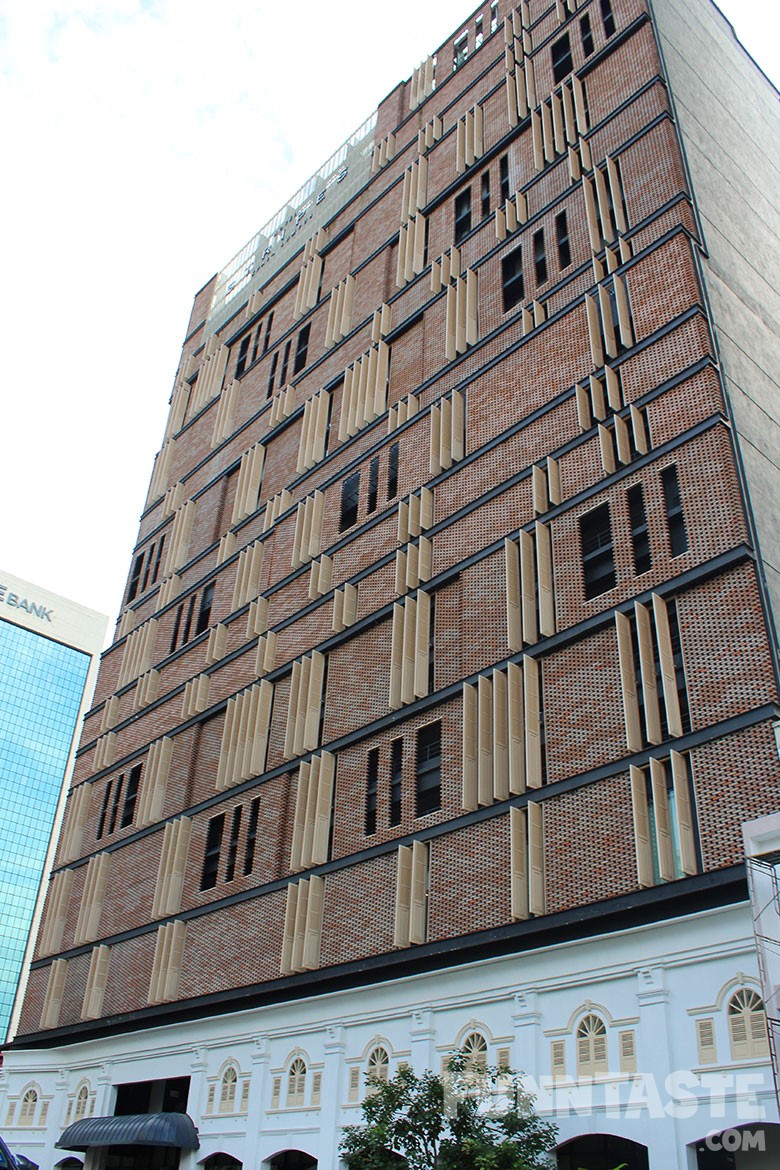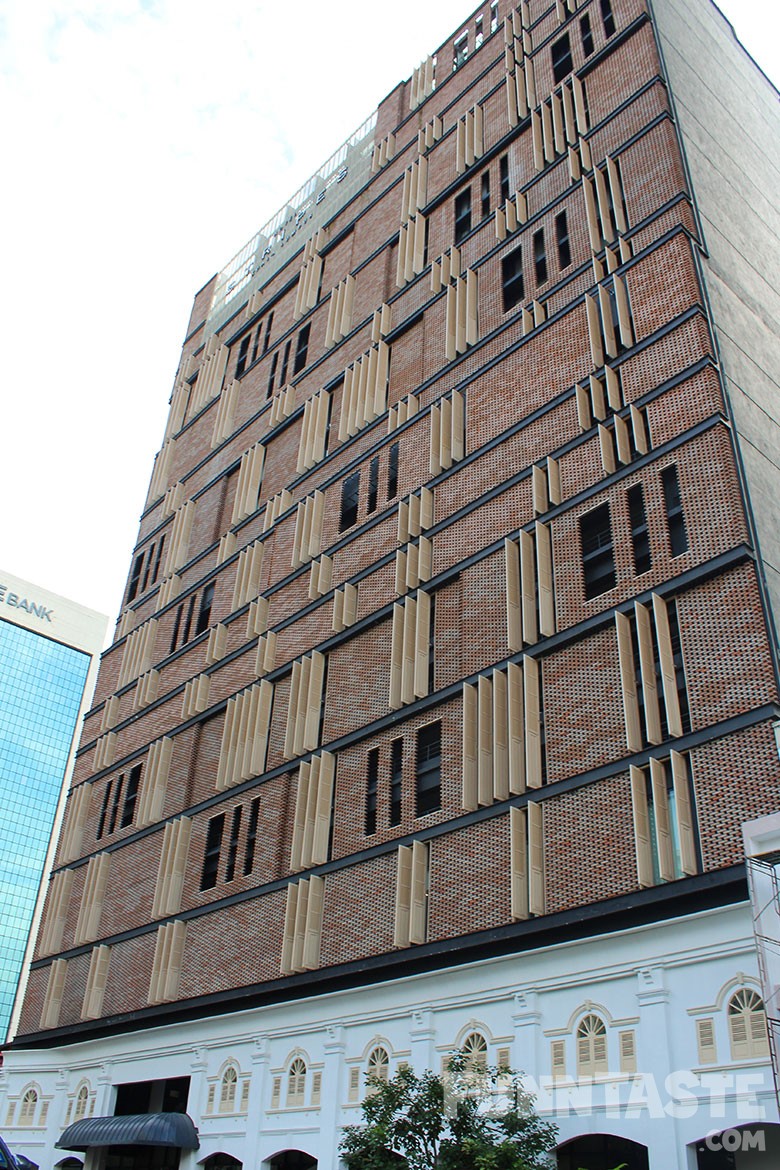 Hotel Stripes Kuala Lumpur is nestled in the heart of Kuala Lumpur alongside the historical streets of Jalan Kamunting. Some of Kuala Lumpur's greatest food, art galleries, shopping mall and iconic landmarks are a stone throw away from this hotel.
Hotel Stripes is YTL Hotels' second autograph hotel. It opened on 18th February 2017 and has been wowing hotel guests ever since.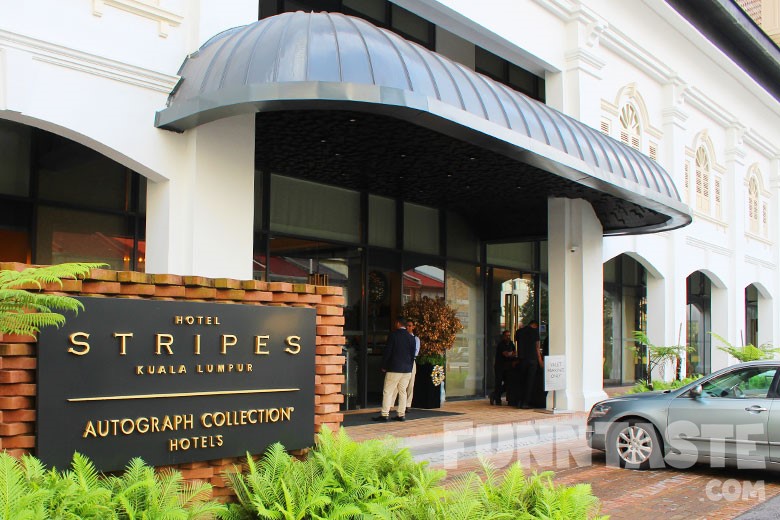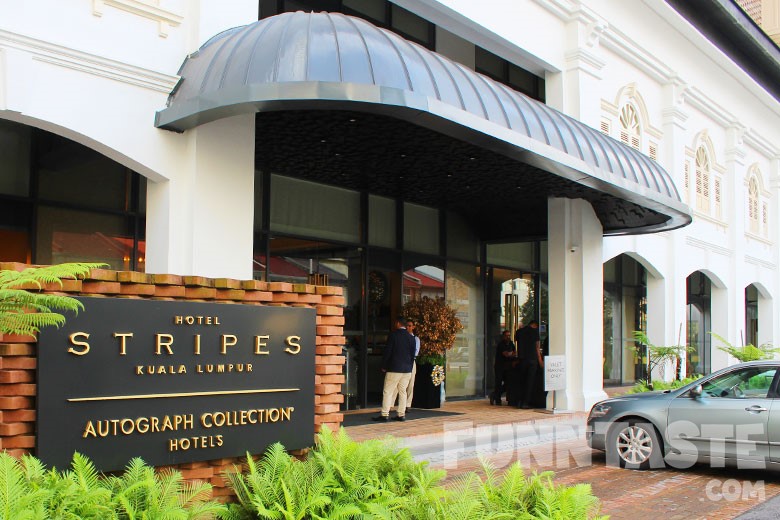 The strategic location and accessibility of this hotel makes it a good place to stay for a fuss free weekend staycation in Kuala Lumpur. Hotel Stripes is only 6 minutes walking distance away from Dang Wangi LRT station. So if you dread driving, you may opt for traveling around the city with Kuala Lumpur's highly reliable LRT.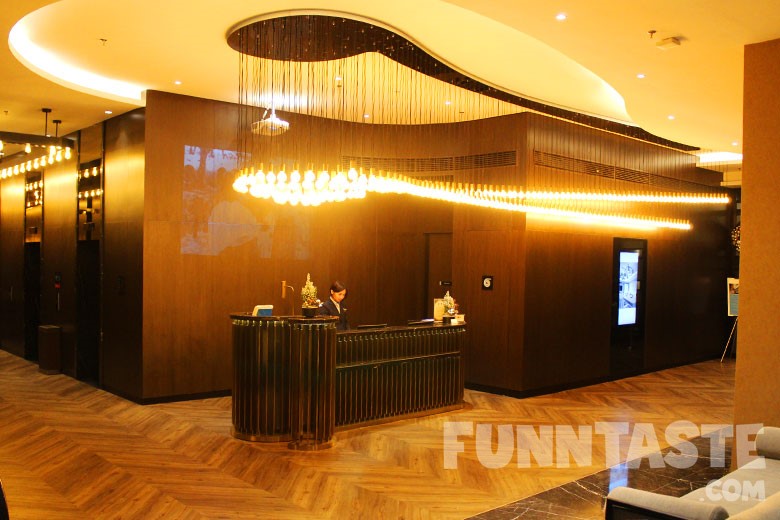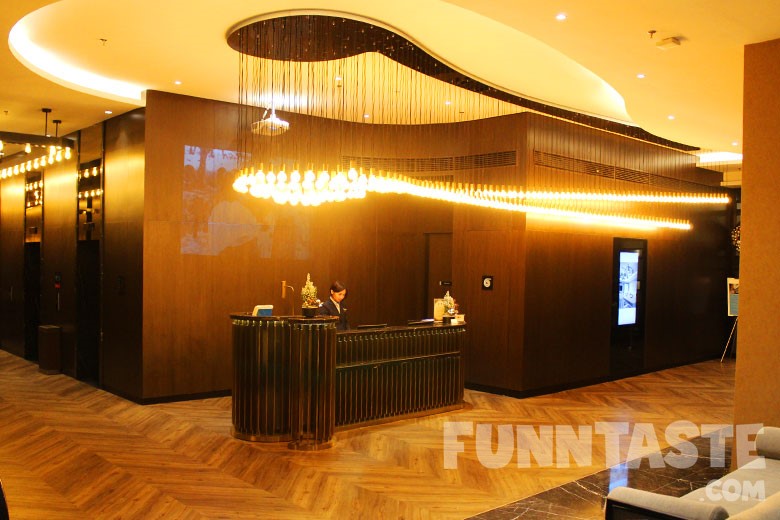 Although there is nothing outstanding about its exterior we are tremendously pleased with the hotel's interior. Hotel Stripes is designed to emphasis on the local heritage while having a touch of contemporary and modern vibe as displayed by the warm lighting and stylish furniture.
Hotel Stripes has 184 guest rooms and suites, 2 dining outlets, a rooftop bar, a rooftop swimming pool and a well-equipped gym.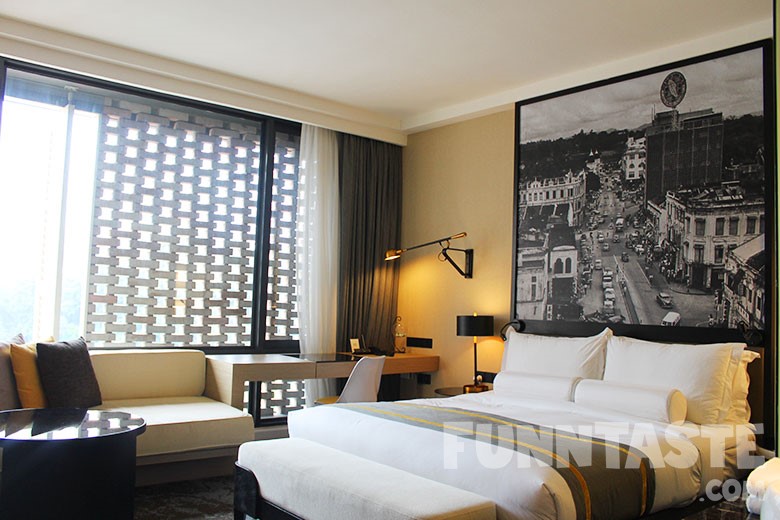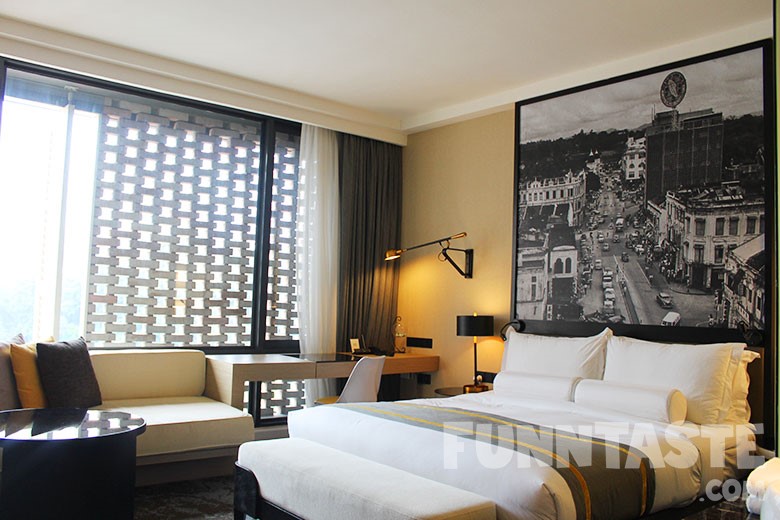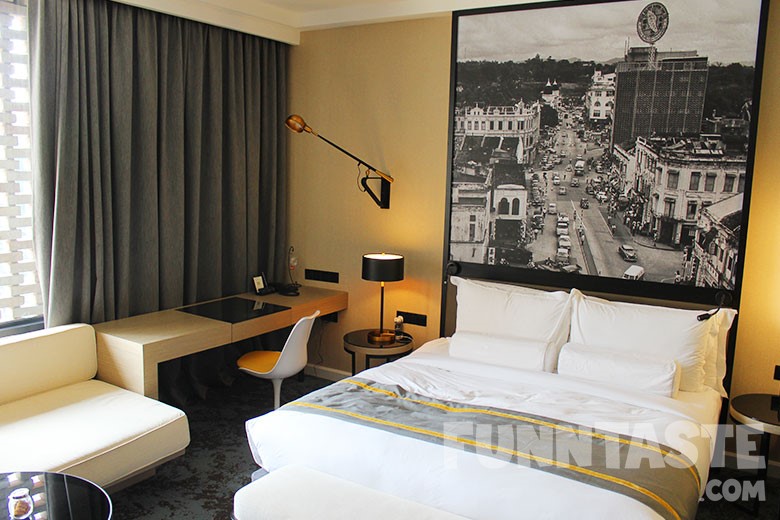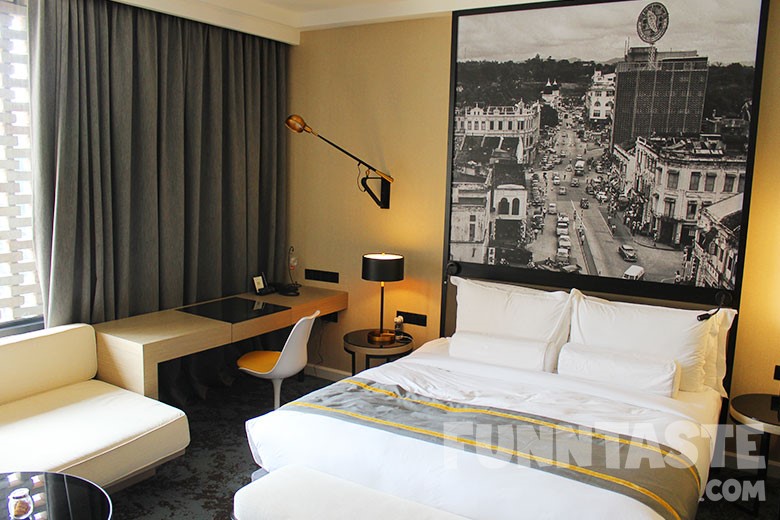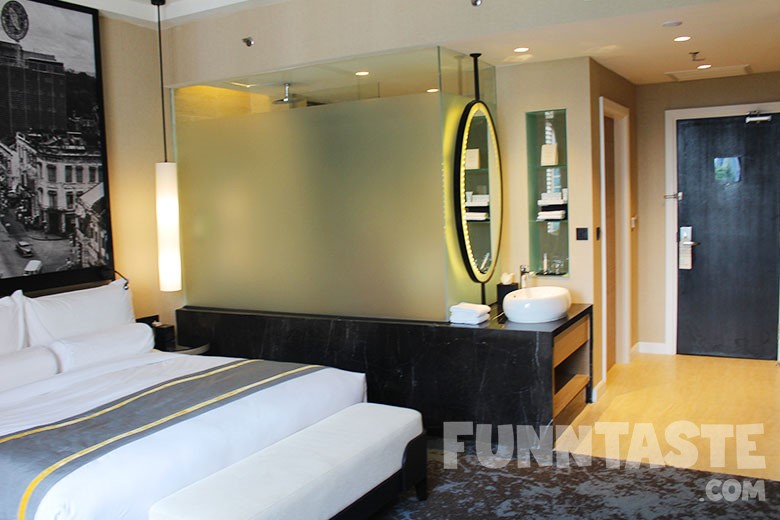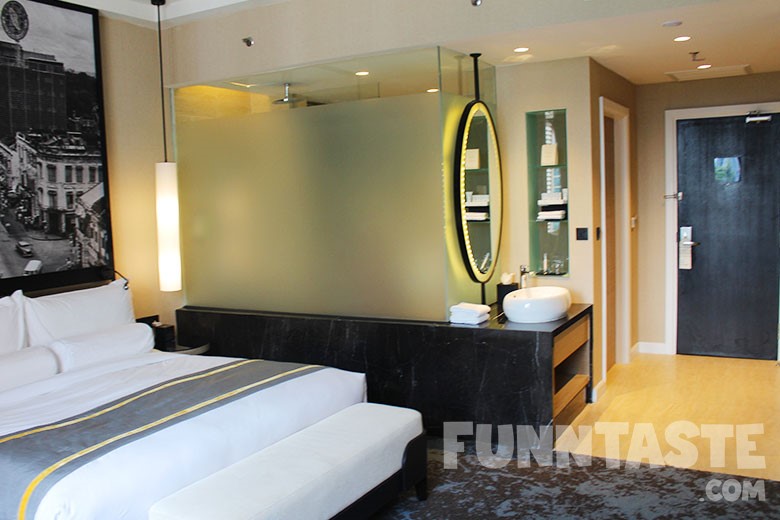 We stayed at the Executive Deluxe room which would cost RM281++ / night + RM45 for buffet breakfast. The room was spotless and super comfortable with the warm lighting and a decent view of the city.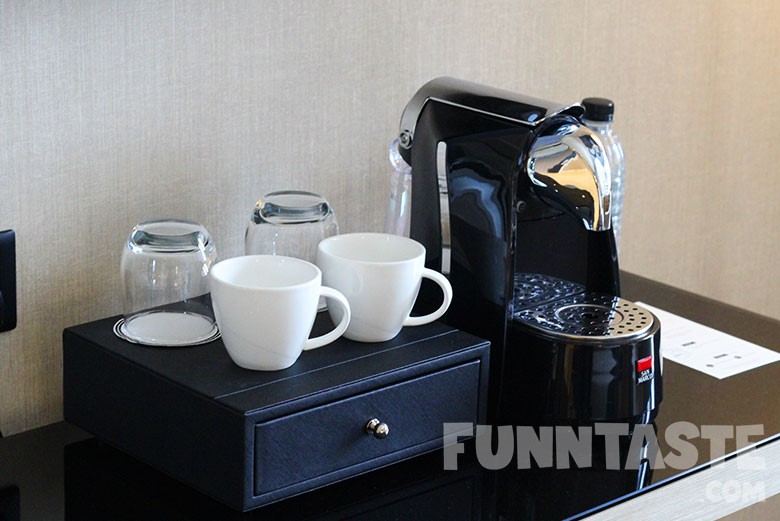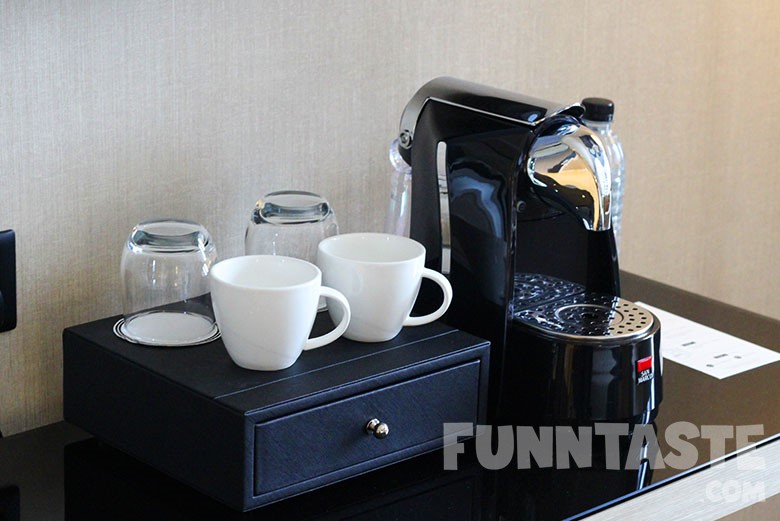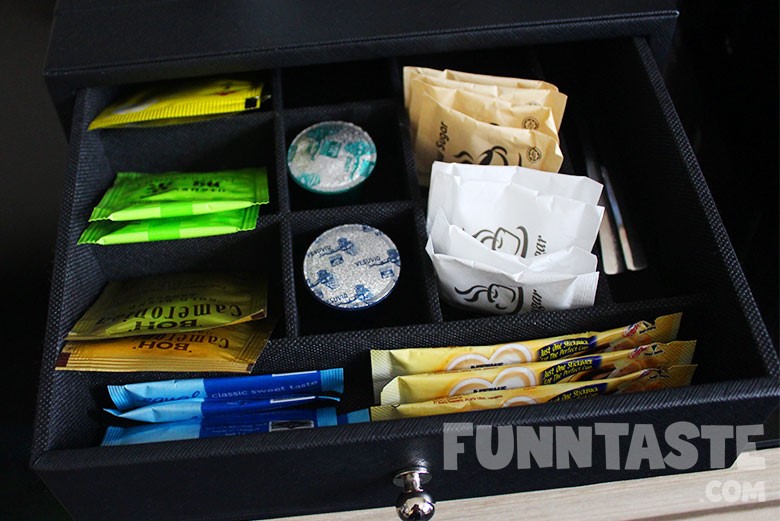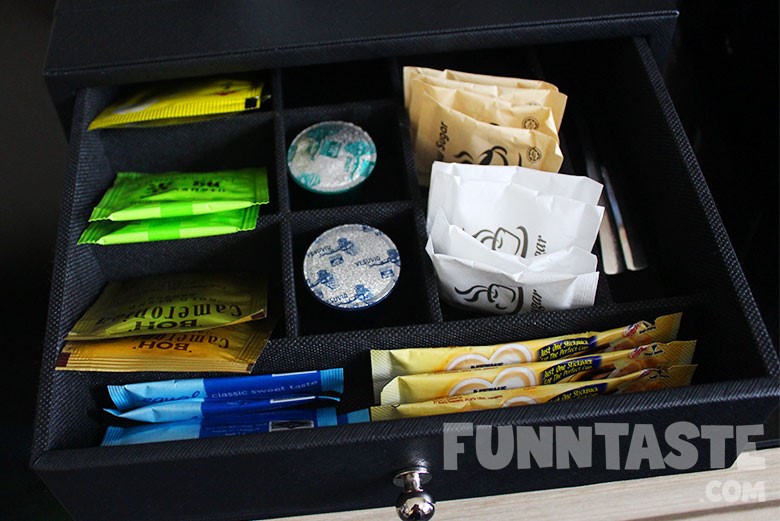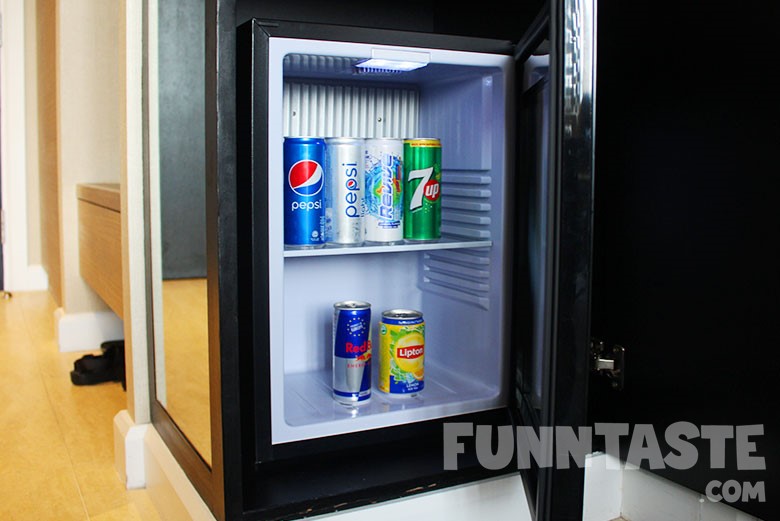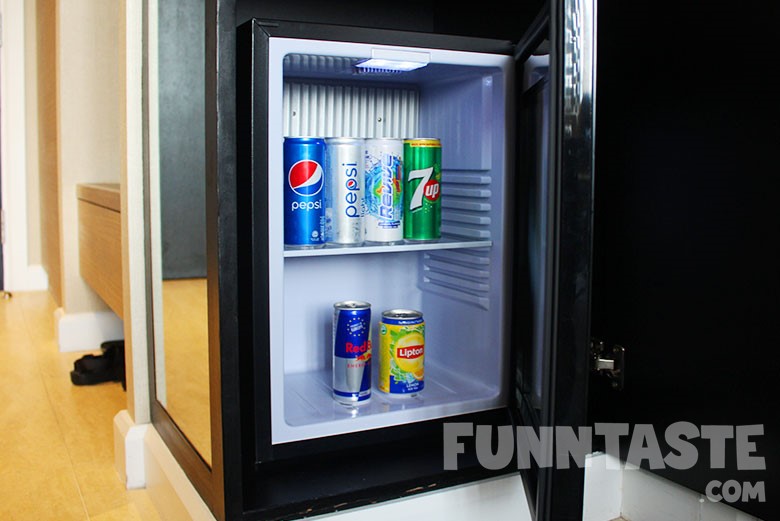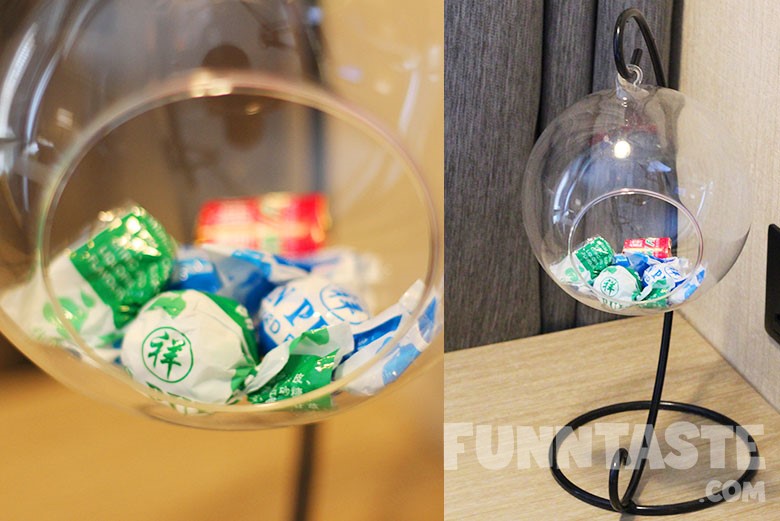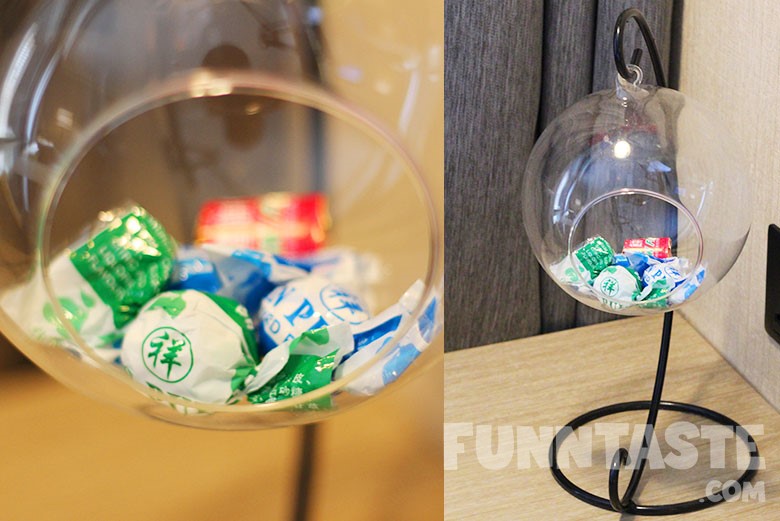 The room was also spacious enough to accommodate a sofa and a work table alongside a comfortable queen size bed. Besides the basic amenities each room comes with its own coffee maker, in-room mini bar and nostalgic sweets, all refillable every day during your stay.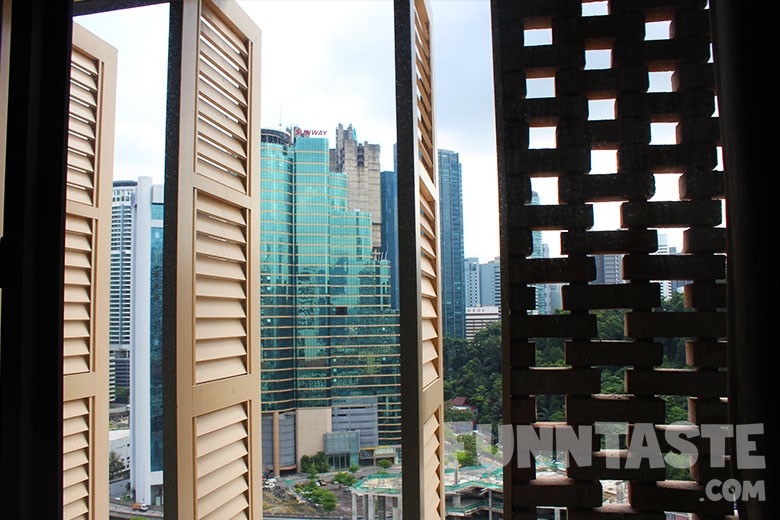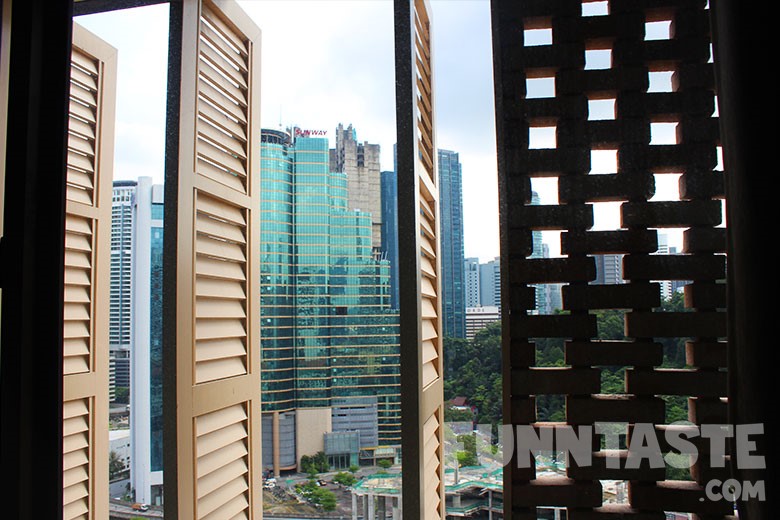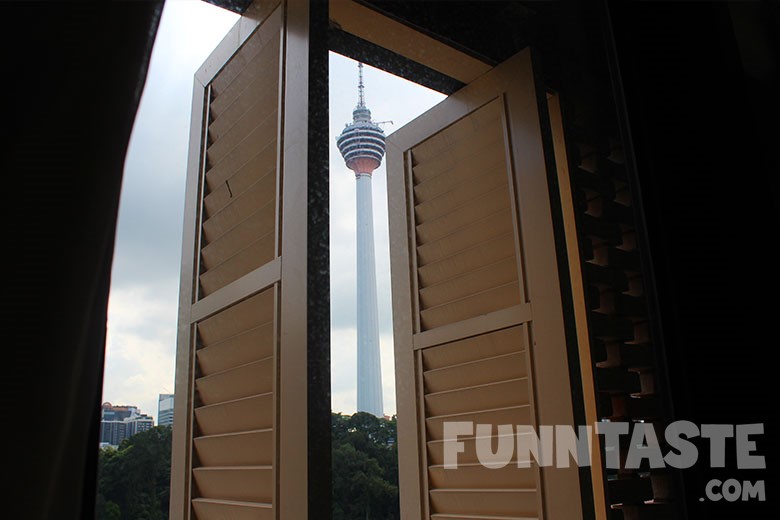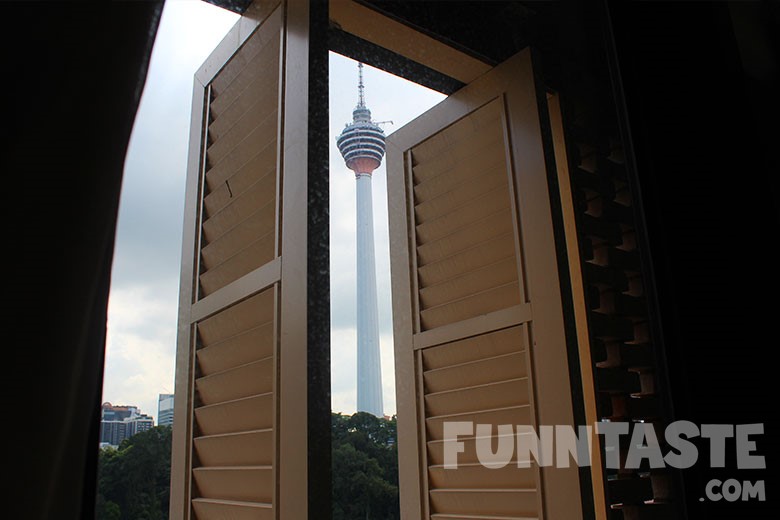 Guests are entitled to free WiFi throughout the entire hotel premises. The connection speed was fairly decent for basic browsing and checking emails.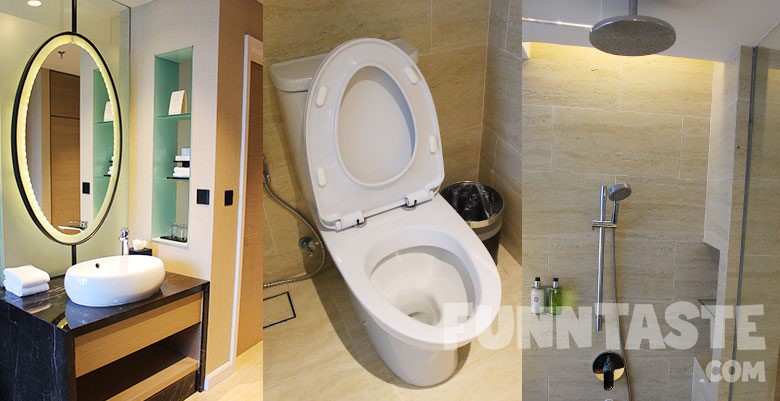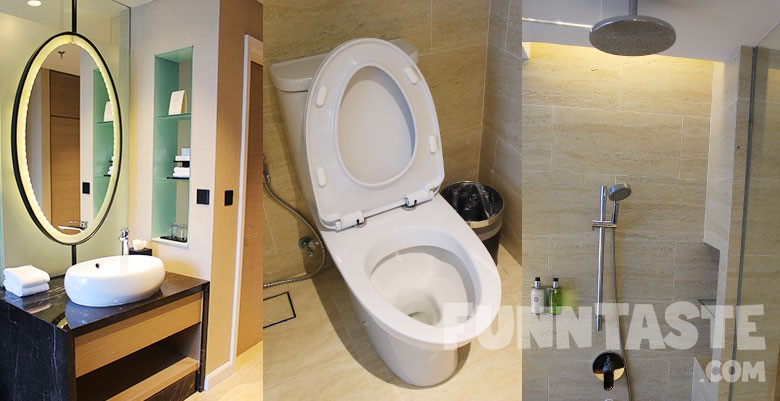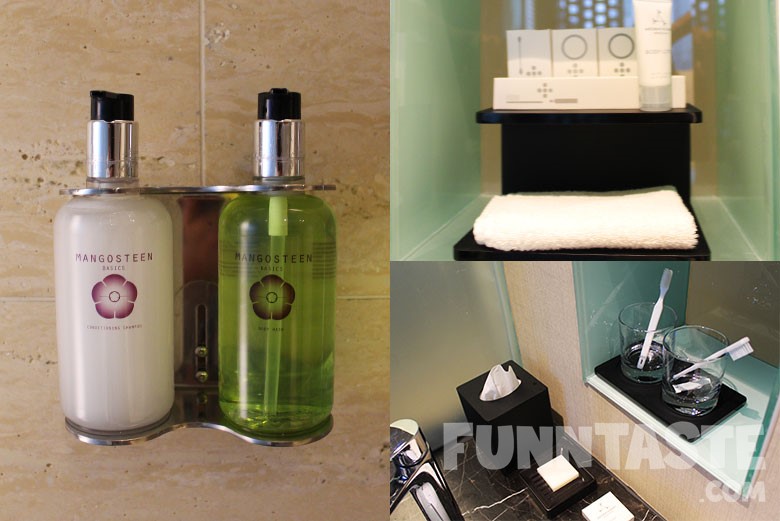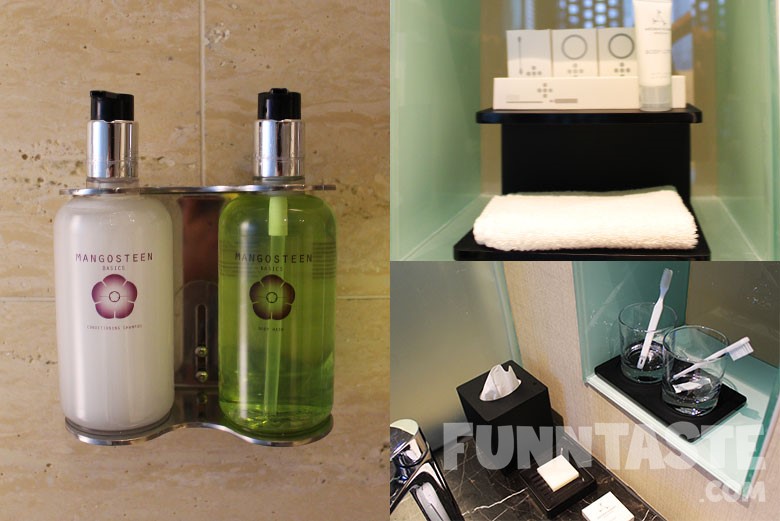 The bathroom comes with all basic essential products that are needed for your stay. You can always request for any special toiletries such as a razor to the receptionist . We loved the rain shower system in the bathroom as the water pressure was strong with adjustable temperature.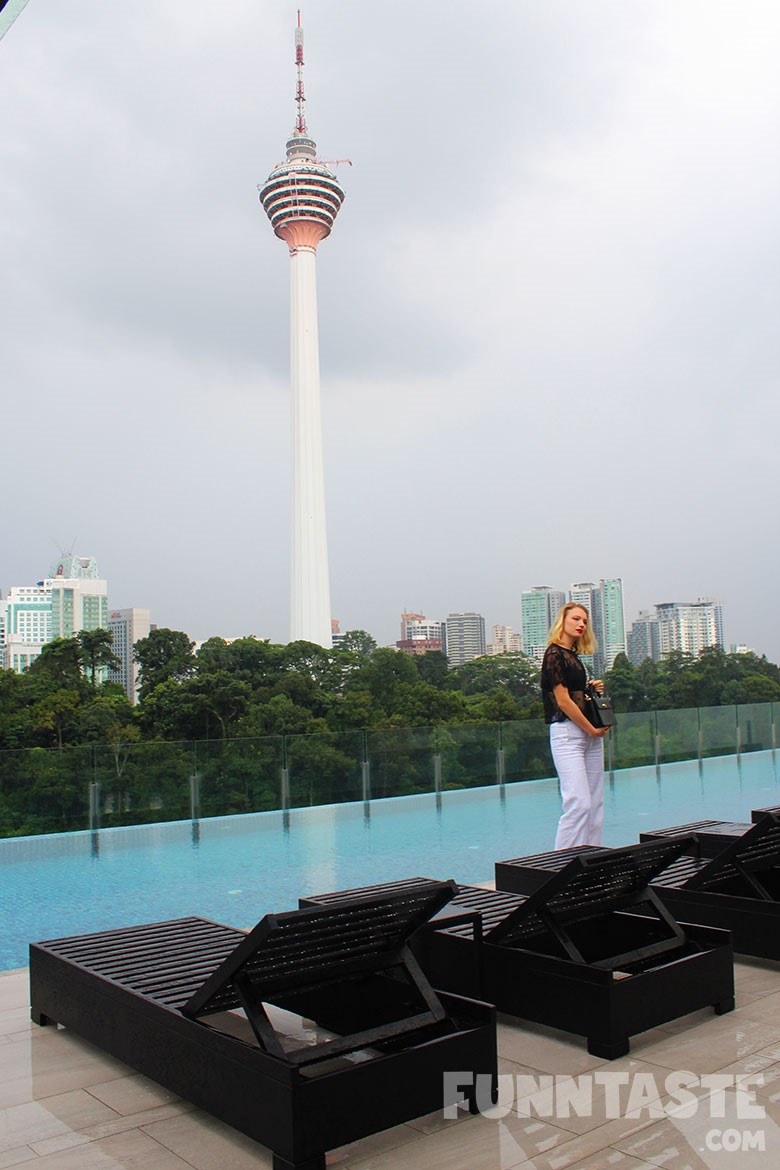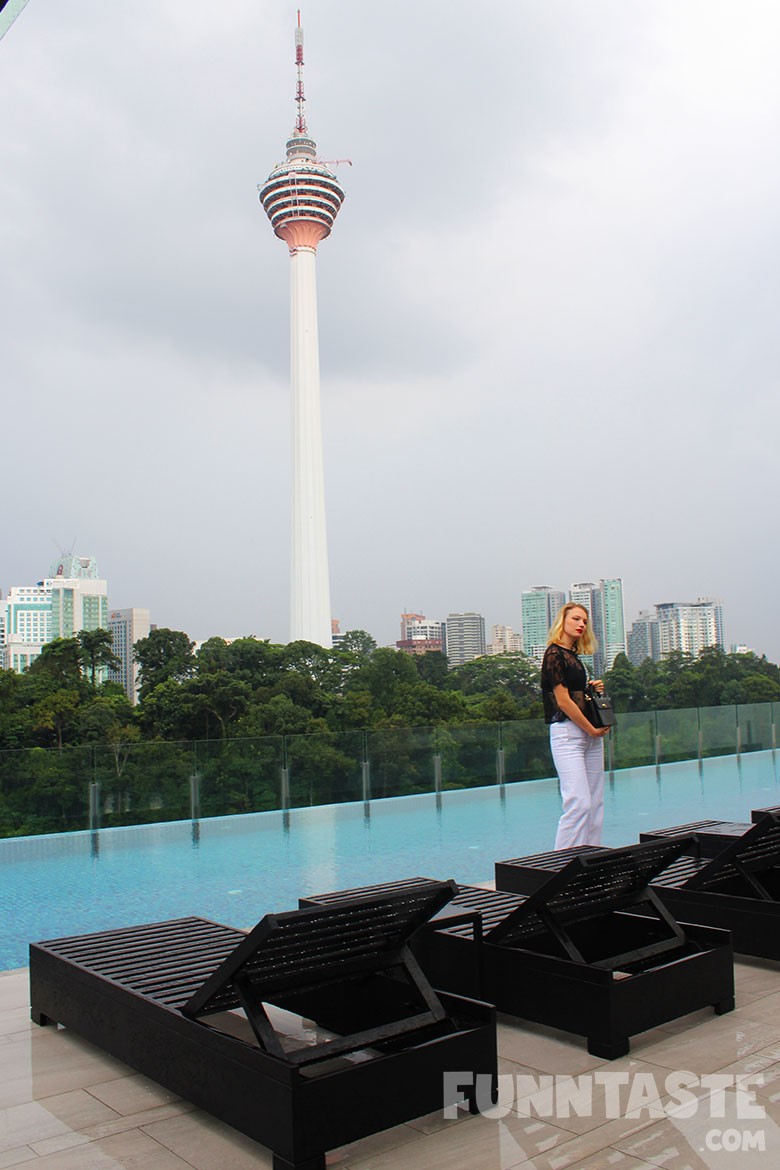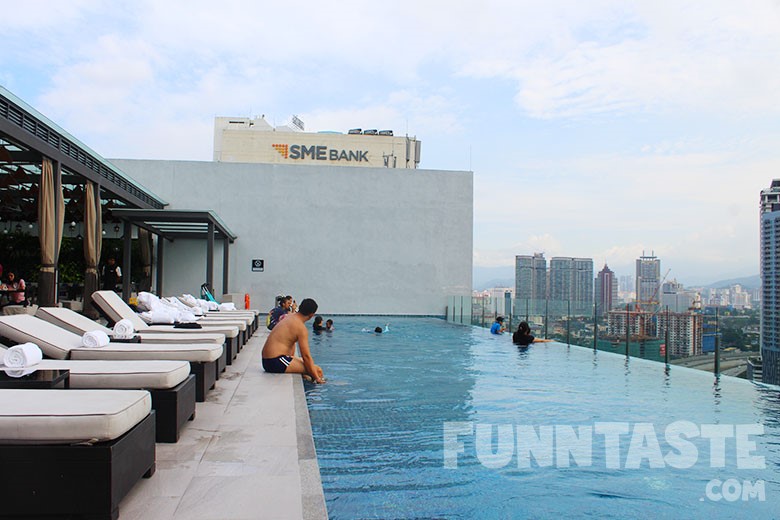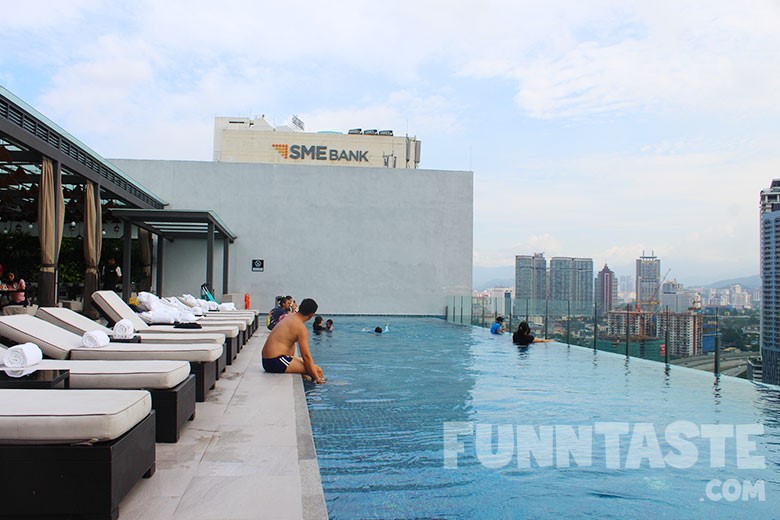 The infinity pool is indeed the highlight of Hotel Stripes. You don't have to love swimming to appreciate the pleasant poolside ambiance which is complimented with a view of the iconic KL tower and other sky scrapers in the city. The pool is only open from 7AM to 7PM.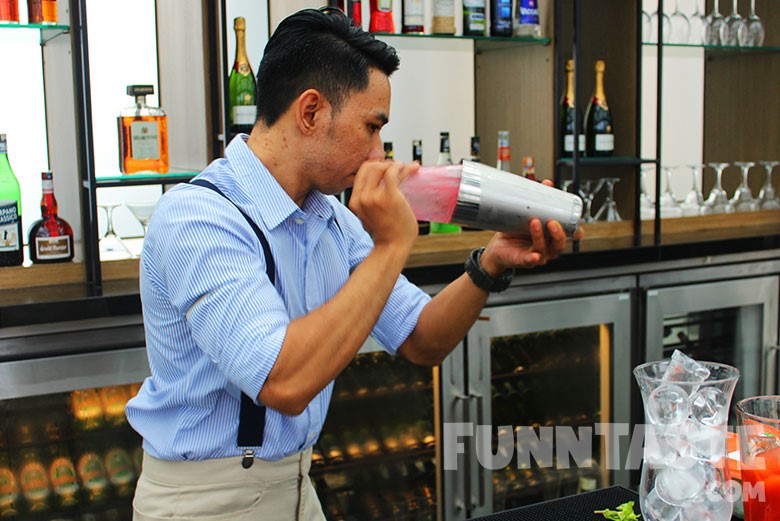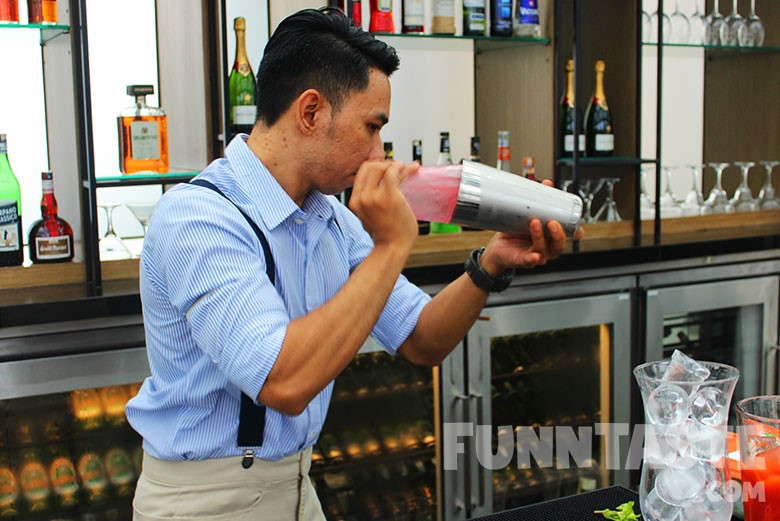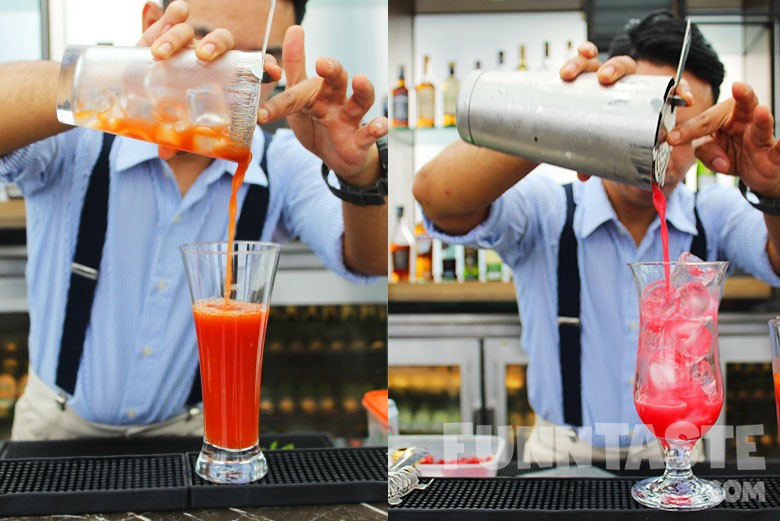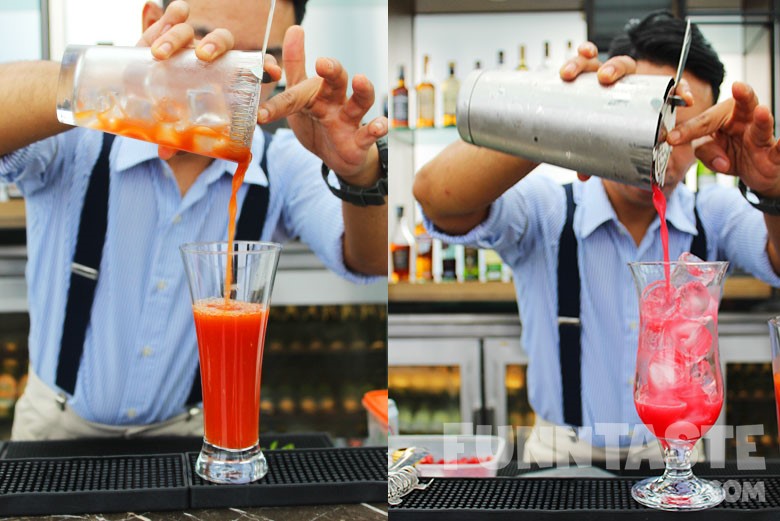 Man Tao Bar is the sole rooftop pool bar in Hotel Stripes and it is situated alongside the infinity pool. It is mostly popular during the evening due to the soothing view of the pool and city's skyscrapers at night.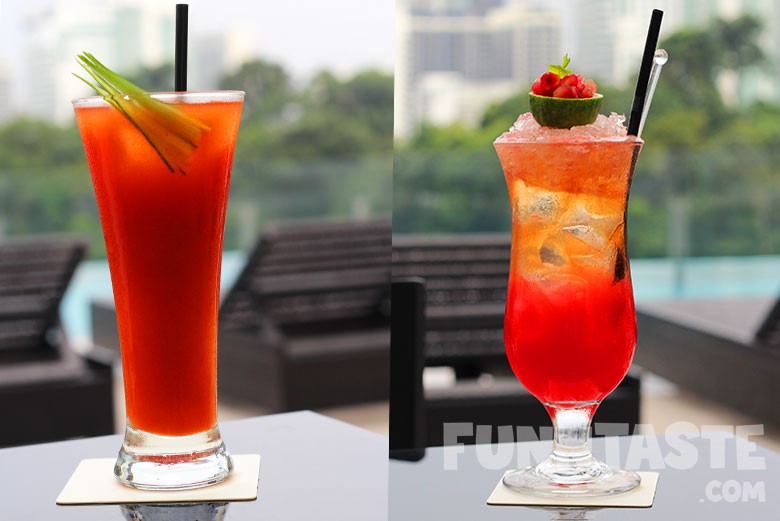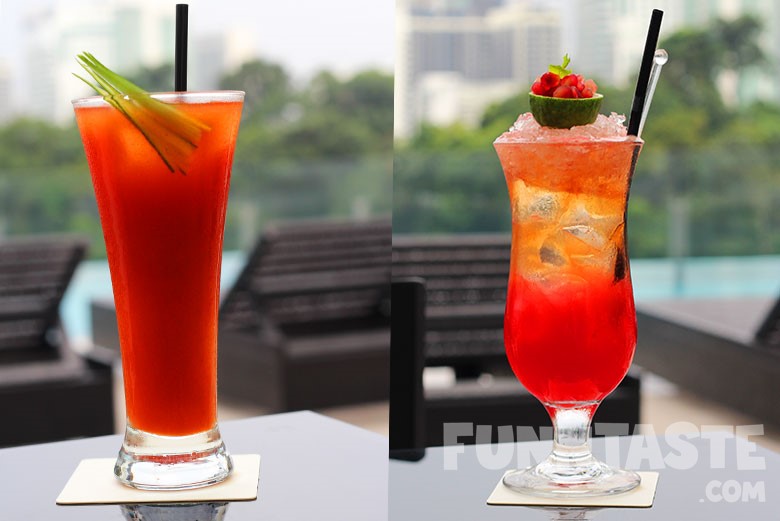 China Doll (RM40) and Tsing Tini (RM40).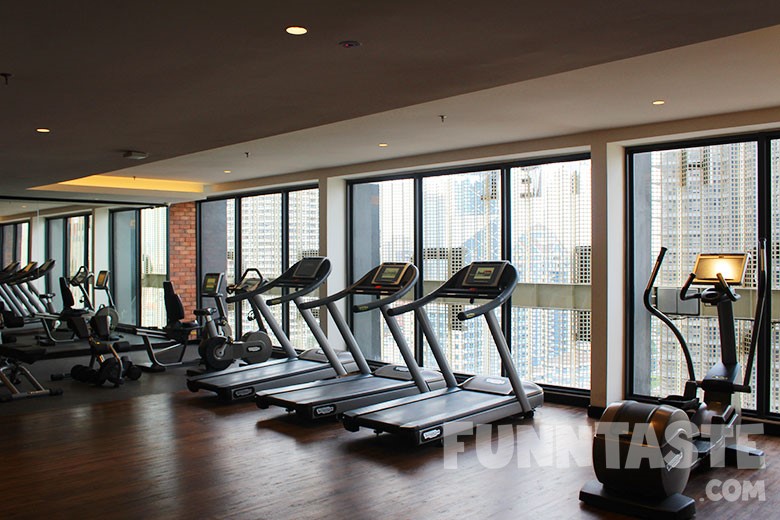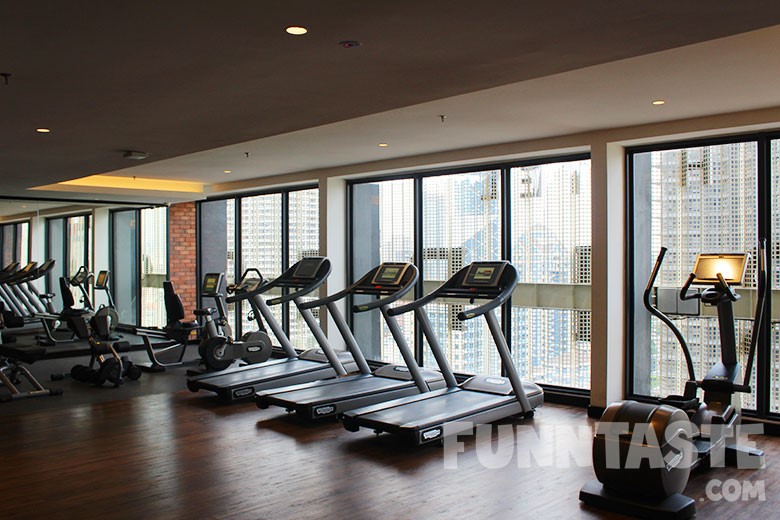 The Gym is surprisingly small but it is modern and well-equipped. The Gym features a flat screen television and Bluetooth speakers which you can connect with your phone and play any songs of your choice. Alternatively, you can also request for a pair of earphones from the receptionist. The GYM opens 24 hours a day to all hotel guests.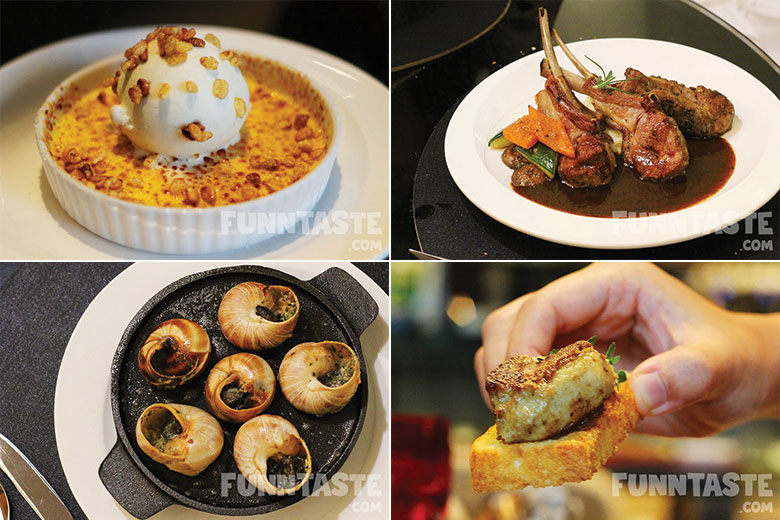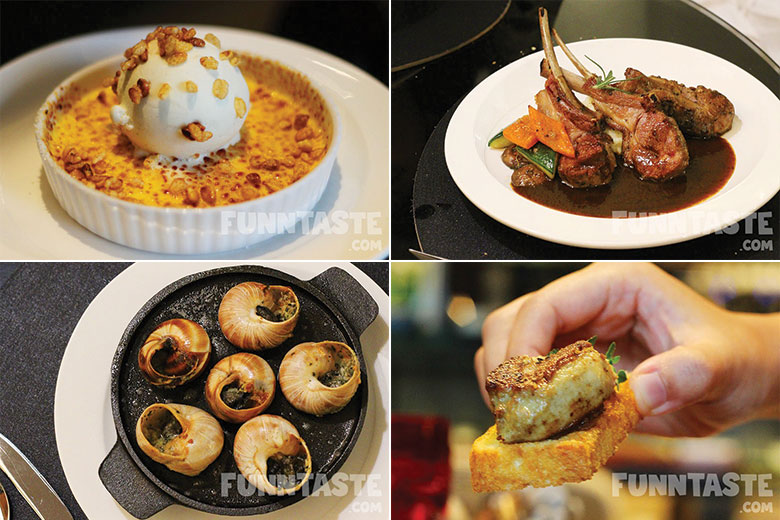 We decided to have dinner at Brasserie 25 which is a sophisticated and stylish French restaurant. Besides the gorgeous interior design, we truly admire the quality of the food and excellent service at Brasserie 25. We would go so far to say that Brasserie 25 would be ranked among the top 3 best French restaurants in Kuala Lumpur. Click here to check out the full food review of Brasserie 25.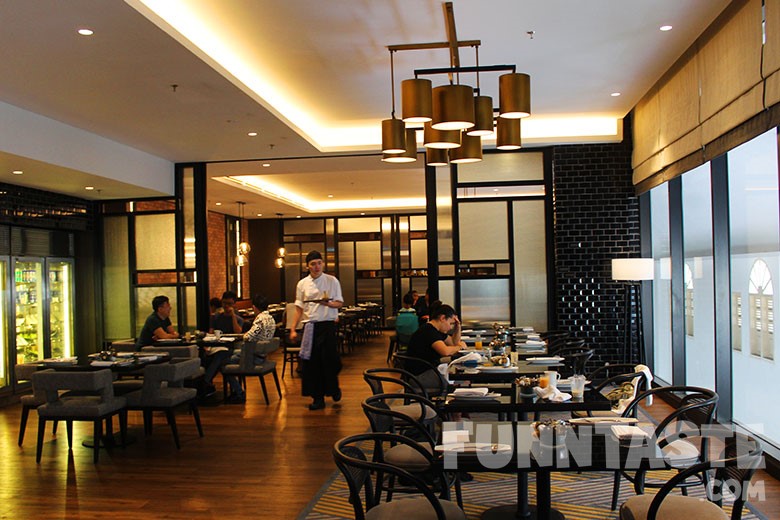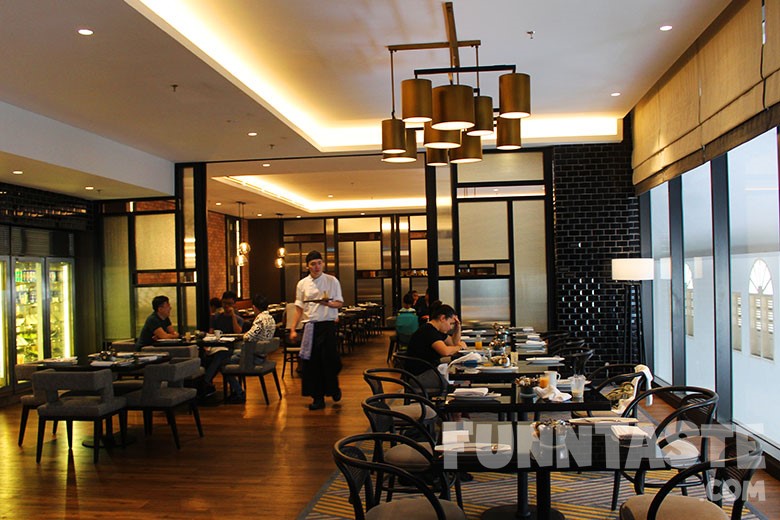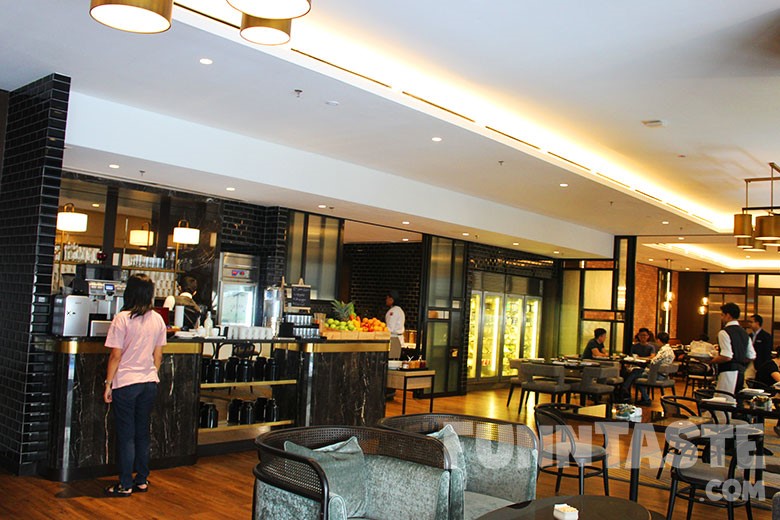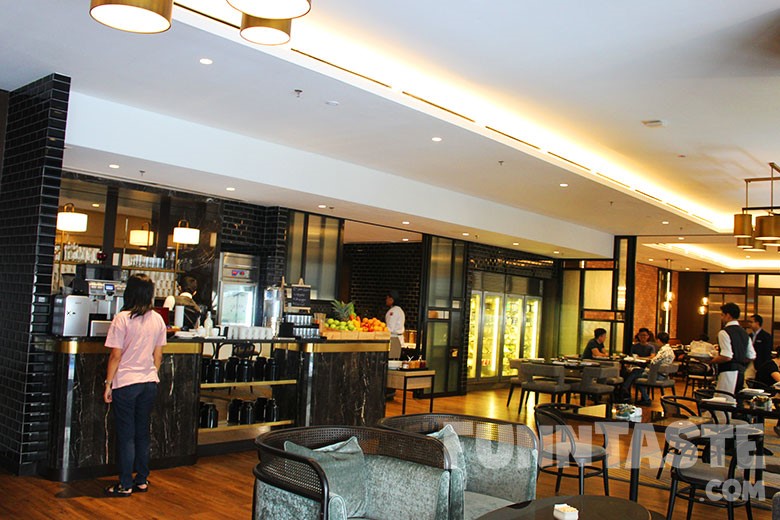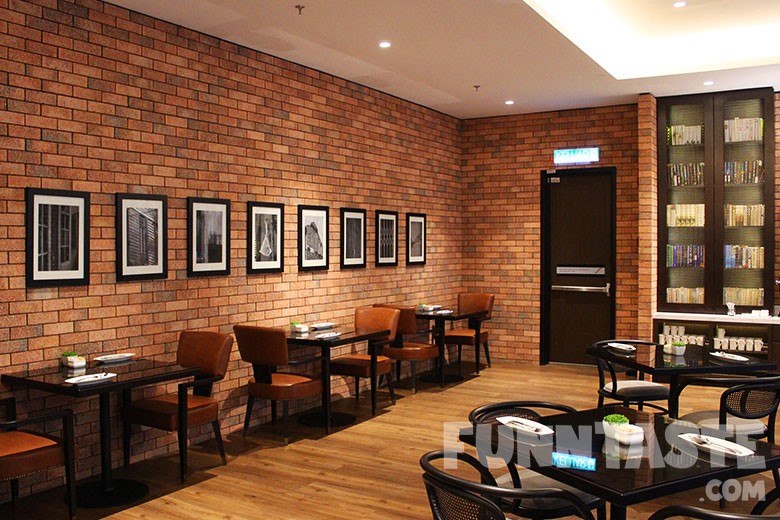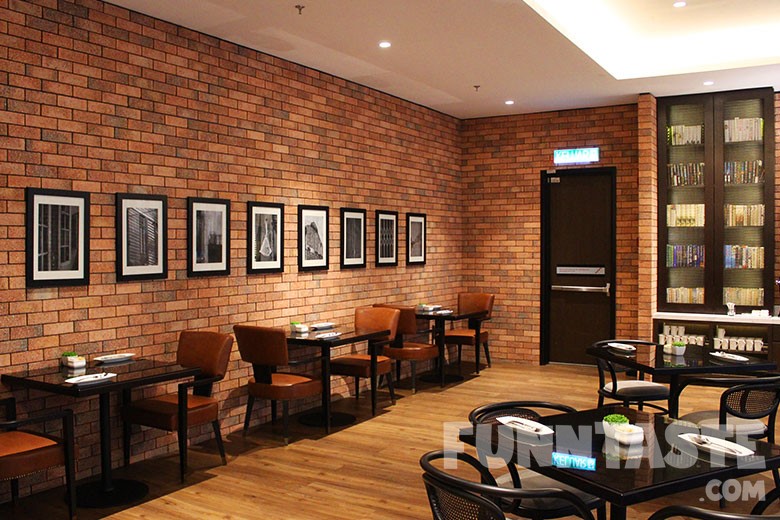 Hotel breakfast is served at The Snug (buffet restaurant) at the 2nd floor. While the selection of the spread is fairly limited the quality of the food isn't compromised. There are 2 sections to The Snug's buffet spread – Dine In and Grab & Go. Although the Grab & Go section is catered to those who are on the run, you're still allowed eat food from the Grab & Go section while dining in.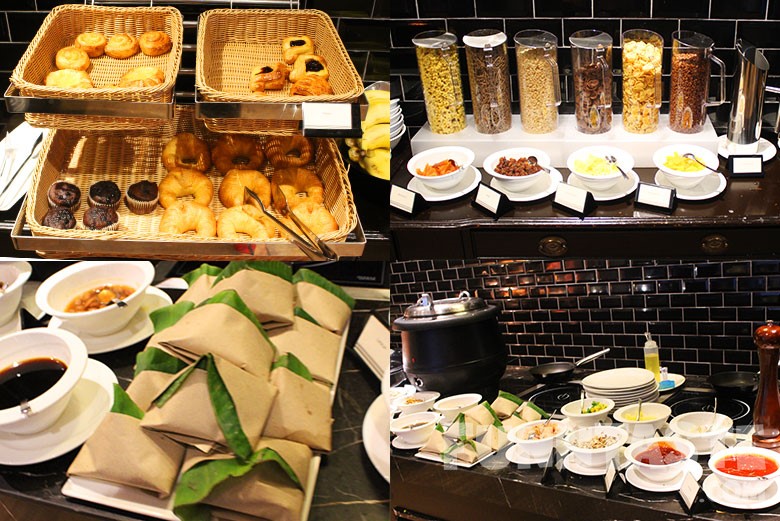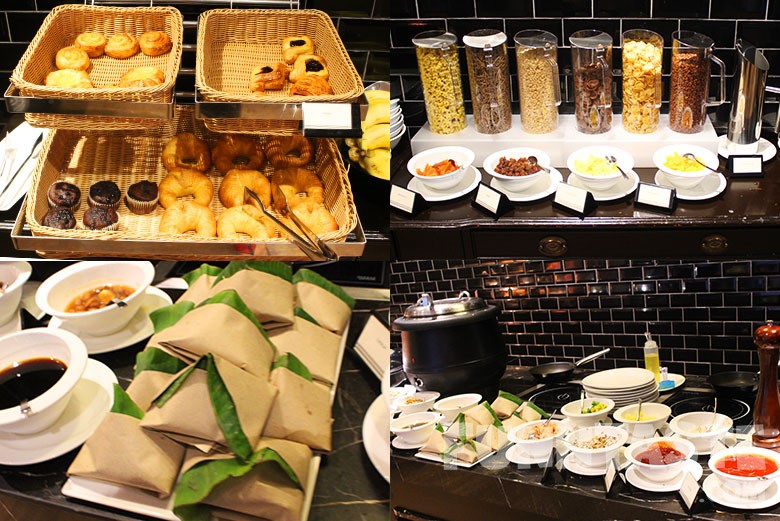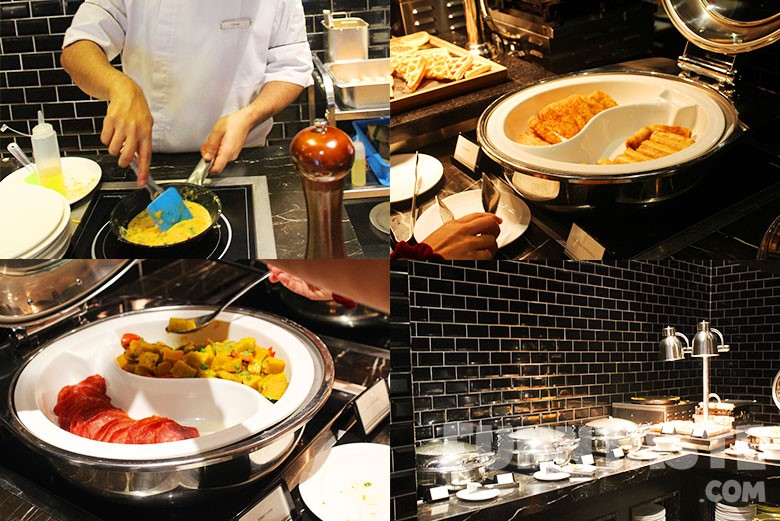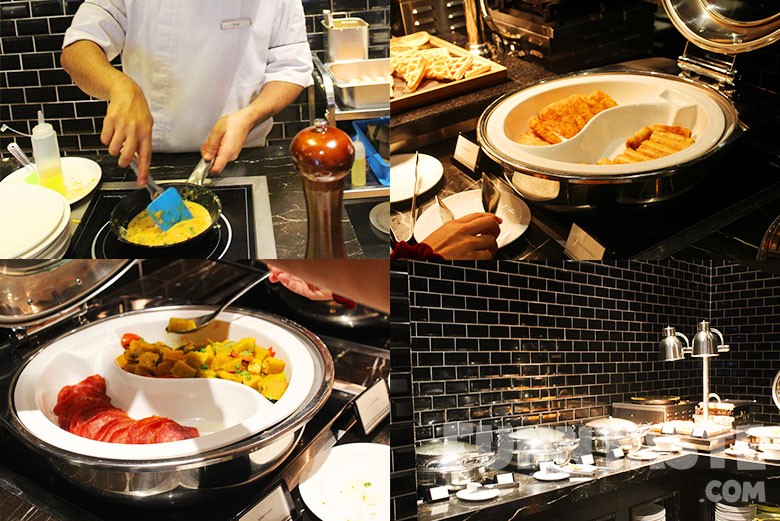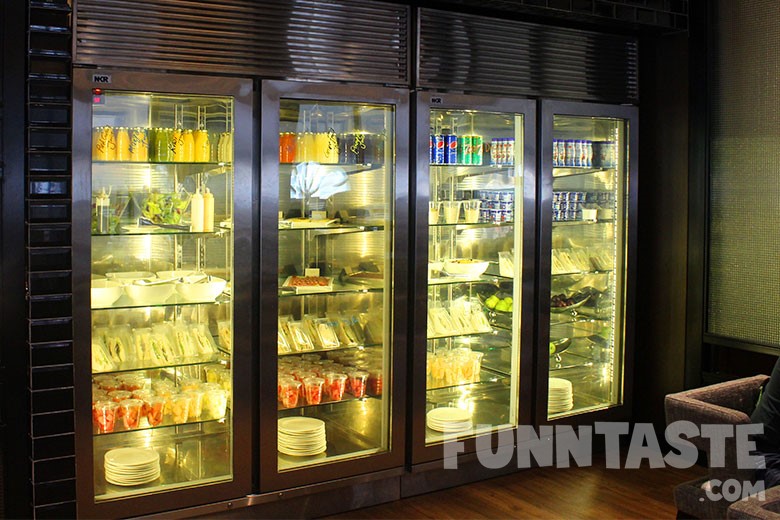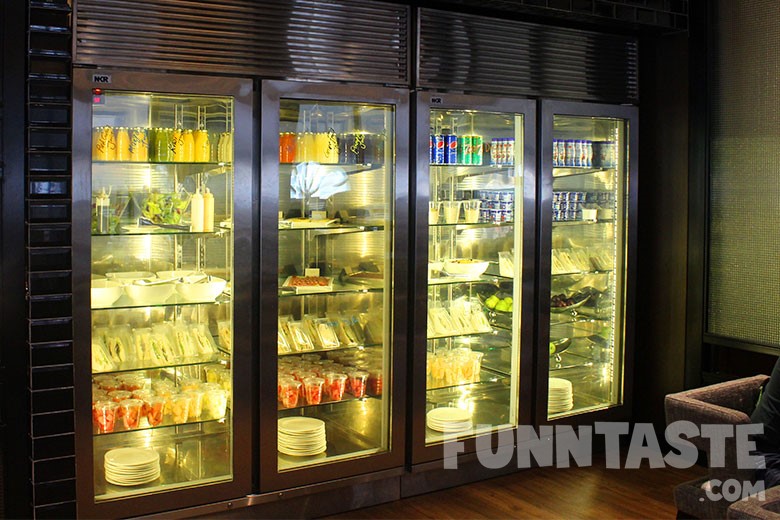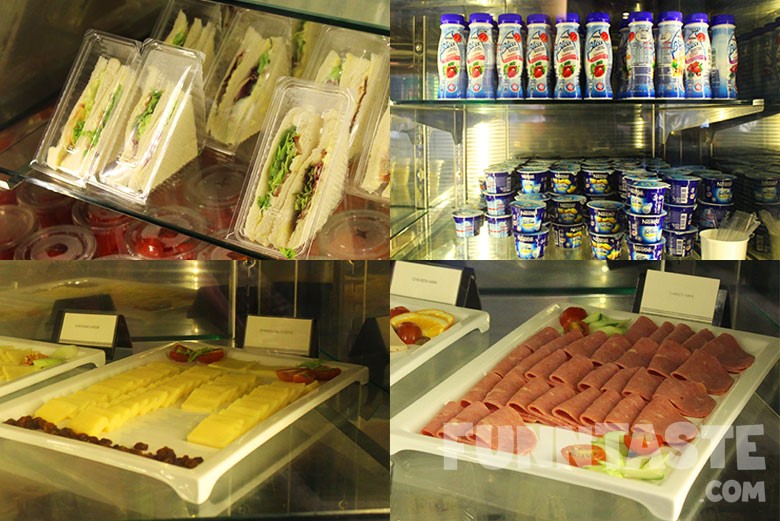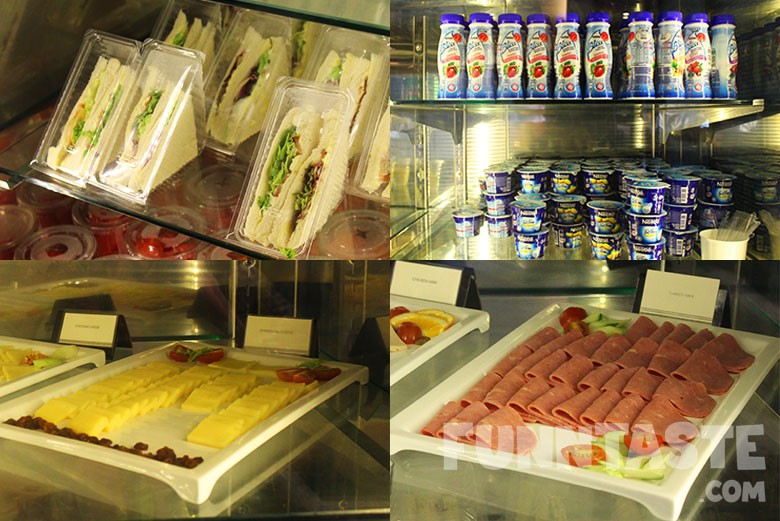 Room rates start from RM247. Check-in time is at 3pm, check-out time is at 12pm.
Valet parking is available at RM10 per stay for hotel guests 
Verdict
All in all, our stay at Hotel Stripes was a pleasant experience. It perfectly balances out the 4 important factors when looking for a hotel to stay: location, accessibility, value and amenities. We personally feel this hotel is suitable for families or couples coming to KL for a staycation and travellers who are looking for an affordable yet quality stay.
We can't emphasize enough on the strategic location of Hotel Stripes. So we've listed some popular spots around Kuala Lumpur which are walking & driving distance away from Hotel Stripes:
Dang Wangi LRT Station                     0.2KM
Medan Tuanku Monorail Station    0.3 km
Capital Square                                           0.4 km
Parkson Maju Junction Mall              0.5 km
Quill City Mall                                             0.5 km
Jalan Masjid India                                       0.6 km
Menara KL Tower                                 0.6 km
Chow Kit Market                                   0.7 km
Kin Kin Pan Mee                                   0.7 km
Mohd Yaseen Nasi Kandar                   0.75 km
Petronas Twin Towers                          1.2 km
Berjaya Times Square                          2 km
TREC KL                                              2.9 km
While Hotel Stripes only recently opened its doors, we're pretty sure that it will continue to be among the top suggestions for hotels in Kuala Lumpur in the months to come.
More Info:
Hotel Stripes Kuala Lumpur 
25, Jalan Kamunting, Chow Kit,
50300 Kuala Lumpur,
Wilayah Persekutuan,
Kuala Lumpur
Tel: +603-2038 0000