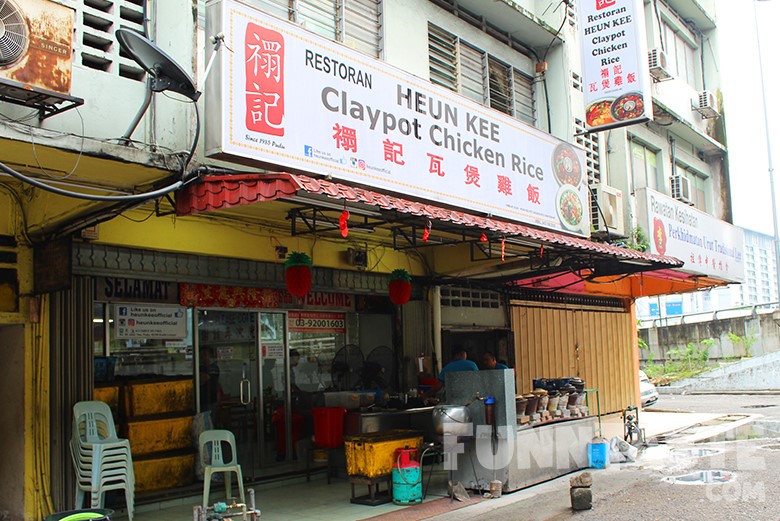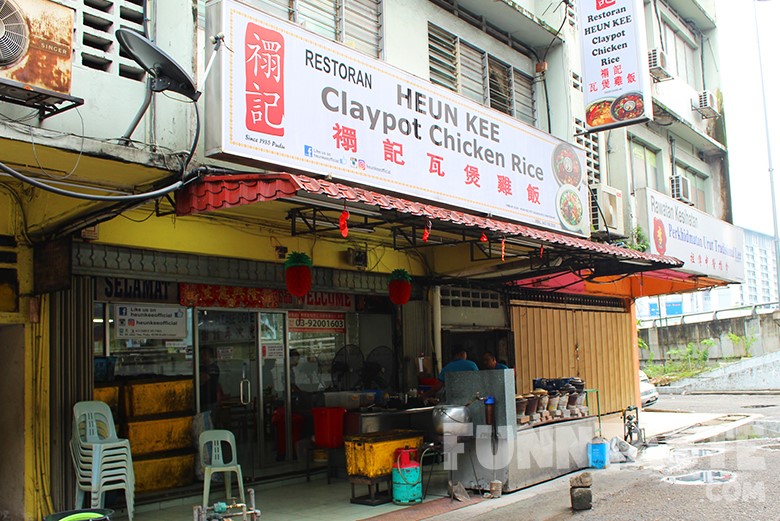 While there is certainly no shortage of Claypot Chicken Rice dishes in the Klang Valley, it can be quite tough to find a significantly good one. Most claypot rice here are either too mushy, or lacked of aroma in our opinion.
So when we found out about Heun Kee Claypot Chicken Rice we jumped to try it as it is widely regarded as one of the best-tasting Claypot Chicken Rice in Kuala Lumpur.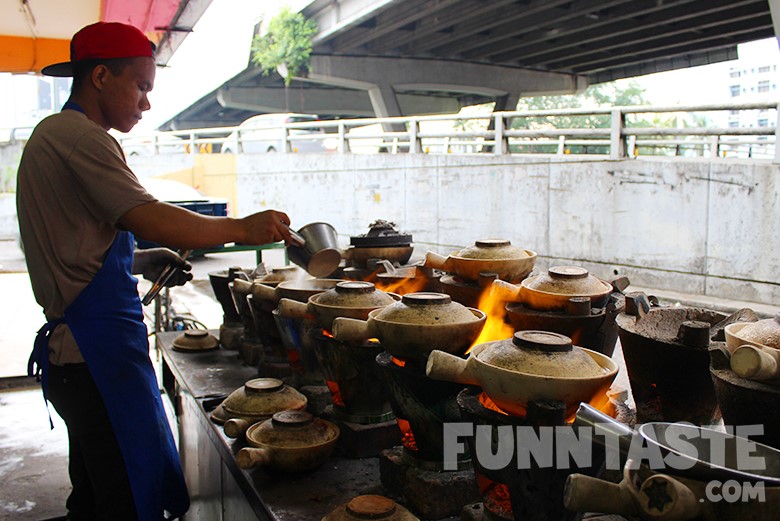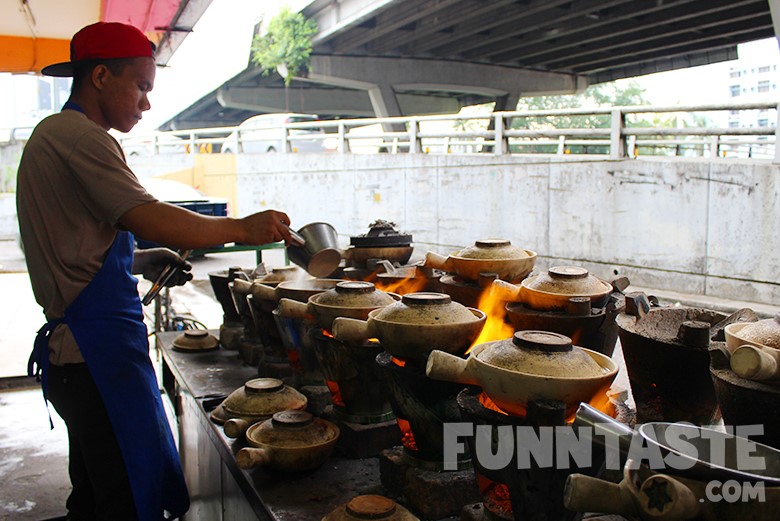 Located near the Pudu wet market at Jalan Yew, Heun Kee Claypot Chicken Rice has been around for more than 30 years. The restaurant was founded by Madam Heun, a friendly auntie who started off with a small hawker stall at the Petaling Jaya Old Town wet market.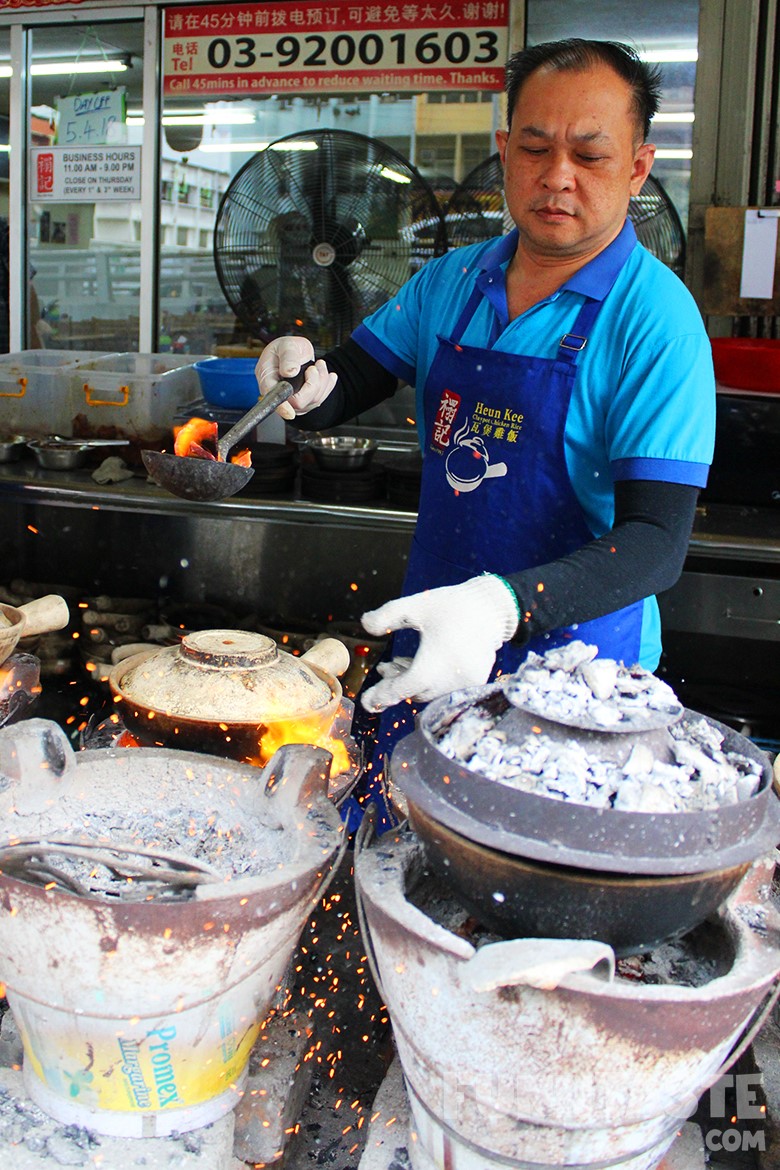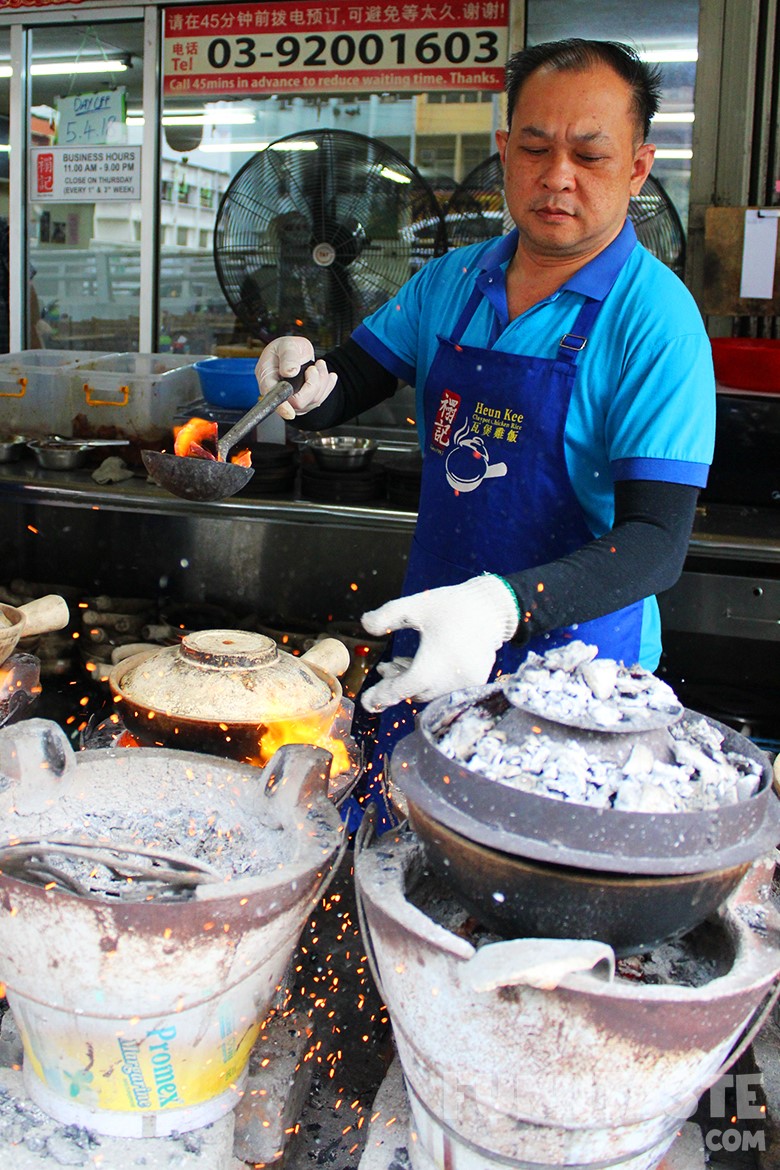 Heun Kee Claypot Chicken Rice still uses charcoal stove used charcoal stoves to cook the rice. Apparently, using charcoal makes a significant difference in the taste as it gives the dish an overall better flavour and aroma.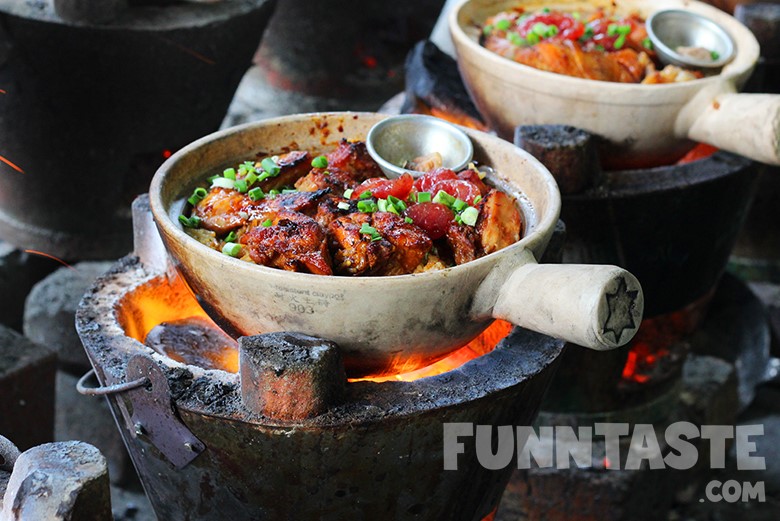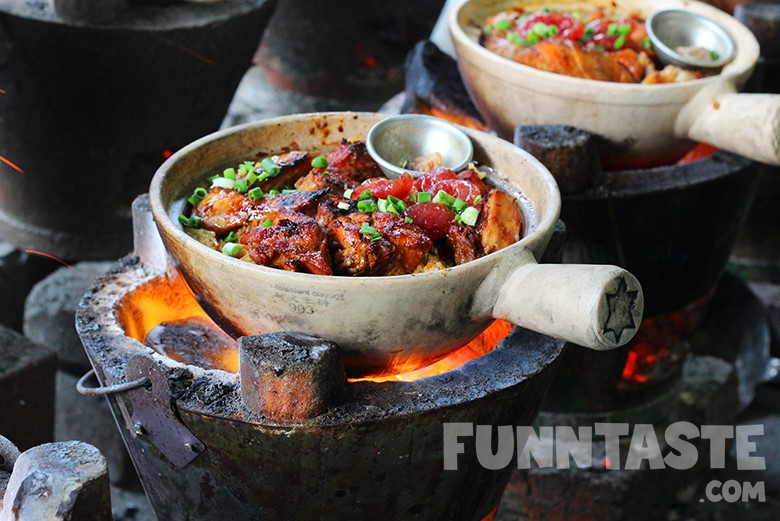 A standard bowl of Claypot Chicken Rice (S) (RM12.50) with added egg (RM1.50) and extra chinese sausages (RM5) was enough to be shared between the two of us. However if you are a big eater we highly suggest you opt for the medium portion which cost RM22.
As we mix everything in the claypot while it was still pipping hot, a strong and smoky aroma hits us hard. Although we opt for extra chinese sausage, the restaurant was quiet generous with their chicken meat. Salted fish is given separately on top of the rice.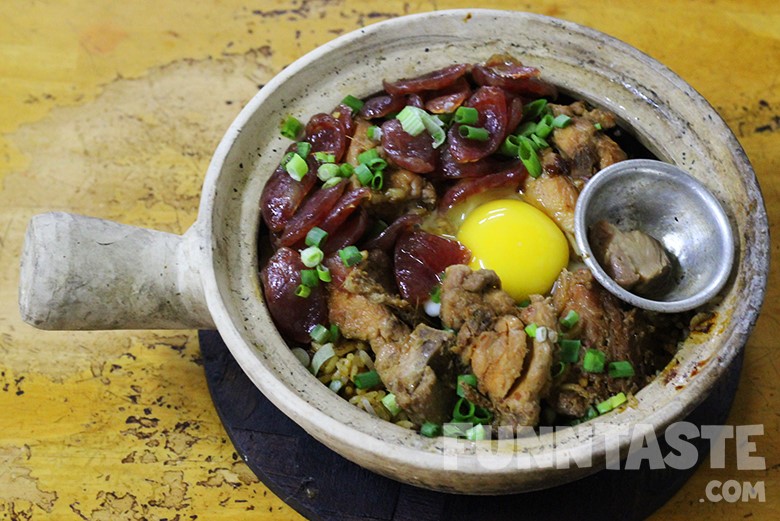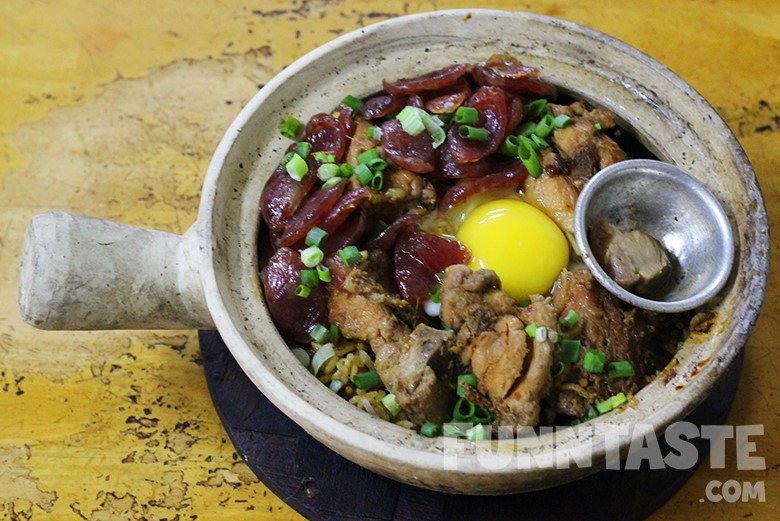 Taste-wise, the rice was soft and fluffy, with each grain distinct and moist but not mushy. The chicken pieces in the claypot were well marinated with flavours of soy, sesame oil, chinese wine and a hint of ginger. Although we added the entire salted fish the saltiness wasn't too overpowering. In fact it gave a good balance of salty flavour and enhanced the overall dish.
We notice that the Claypot Chicken Rice was piping hot throughout our entire meal. We believe this must be the benefit of cooking over charcoal as the heat tends to remain longer.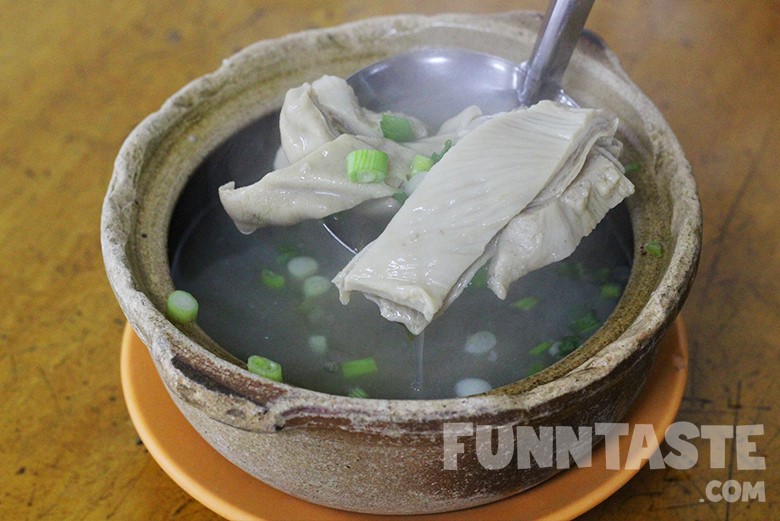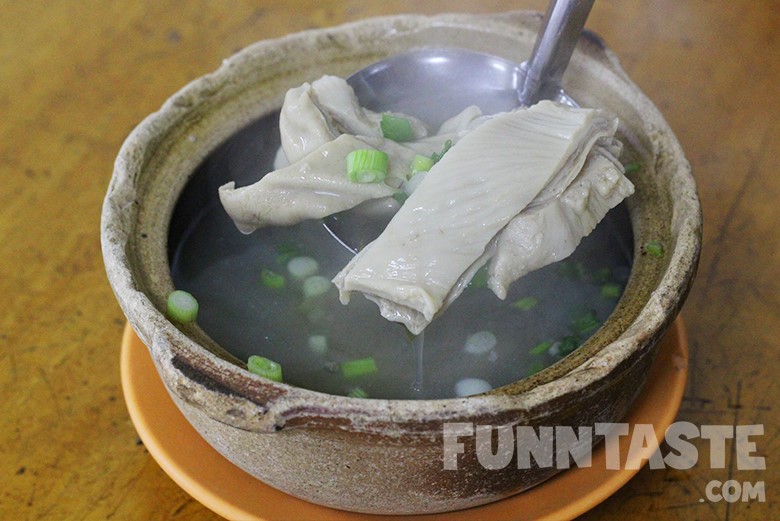 While you are here, try the Pig Stomach Soup (RM11) to go with our rice. It was a light but flavorsome soup that balance out the heat from the claypot rice.
Verdict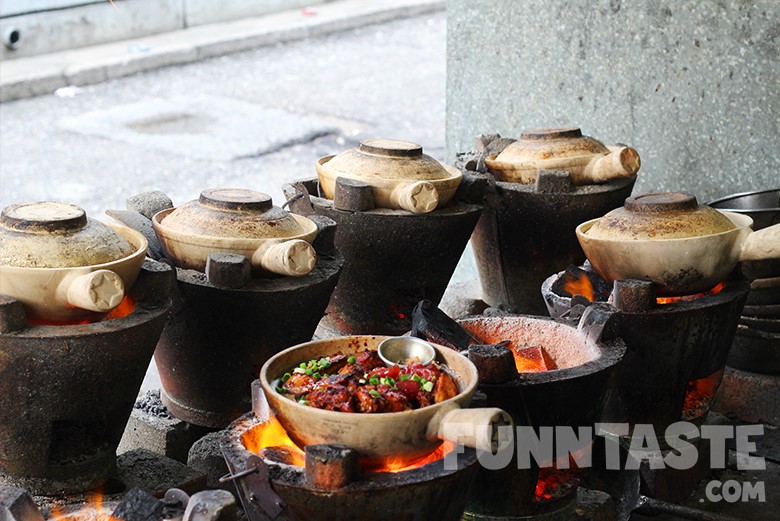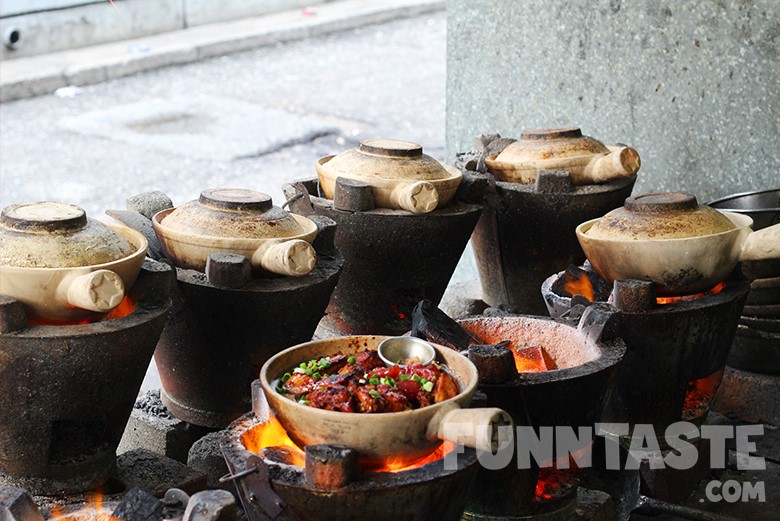 Simply put, Heun Kee Claypot Chicken Rice is one of (if not) the best Claypot Chicken Rice in Kuala Lumpur. The claypot dishes here was perfectly cooked and taste quite delicious. The only downside of this restaurant is that it is cooked by foreigners as Madam Heun already passed down the skills to her workers.
Nonetheless, they were skillful in their craft and needless to say we will visit Heun Kee again. We will probably have the Waxed Duck Pot Rice as we were told it is pretty good.
More Info 
Heun Kee Claypot Chicken Rice
59, Ground Floor,
Jalan Yew, Pudu,
55100 Kuala Lumpur.
Cuisine: Chinese
Operating Hours: 11.00AM – 9.30PM,  closed on every 1st & 3rd Thursday of the month
Read also: Peel Road Chinese Nasi Lemak (啤律椰漿飯) @ Cheras, Kuala Lumpur