Food & Drinks
Harumi 23 Serves Food That Reminds You Of Tokyo, Japan
One of the hottest areas in Kuala Lumpur is none other than the hip and pet friendly Plaza Arkadia. One particular restaurant in Plaza Arkadia to check out would be Harumi 23. On your next food hunt, experience Tokyo cuisine at Harumi 23 at Plaza Arkadia in Desa ParkCity.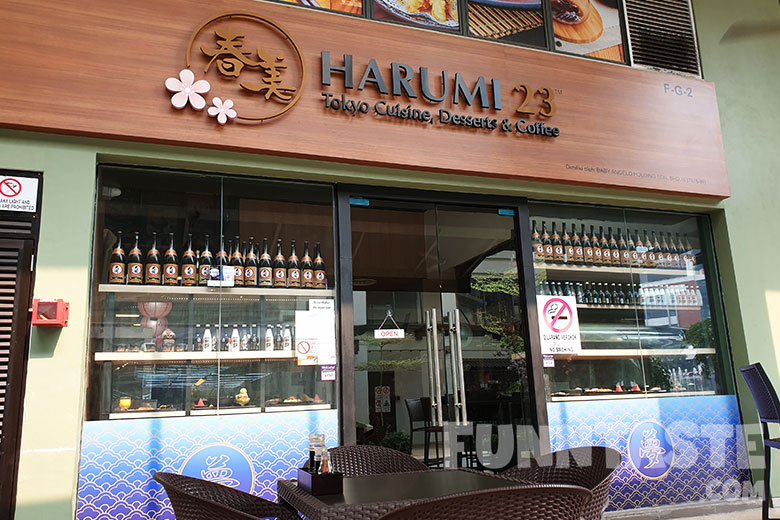 Harumi 23, you might be wondering what does the 23 means. Turns out, 23 means the total amount of district in Tokyo, therefore the name Harumi 23.
Harumi literally means beauty of spring. In order to bring the vibe of spring to their diners, almost every corners of the restaurant is decorated with sakura flowers. There's a small water fountain at the restaurant's entrance and tatami seats at every cubicles, giving this place a homely Japanese home atmosphere.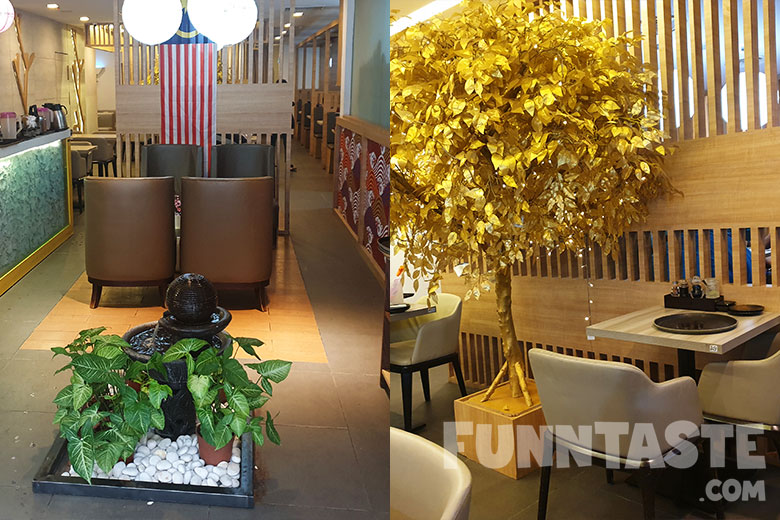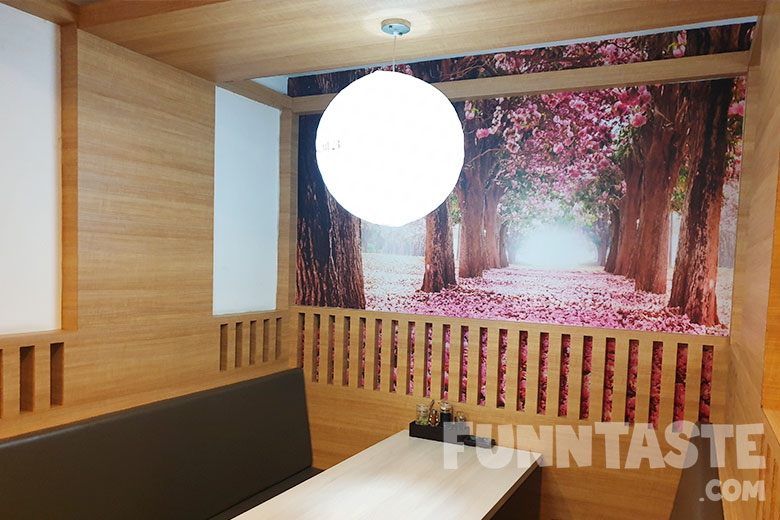 Harumi 23 has a very extensive menu of all the standard Japanese favourites, all the way from sushi, to sashimi, bento, ramen and even Japanese spaghetti. Besides that, they've also got a separate dessert menu and a long beverage menu.
Their food definitely leaves you thinking you were in Tokyo, here's what we recommend you to try!
1) Harumi Dobin Mushi (RM18)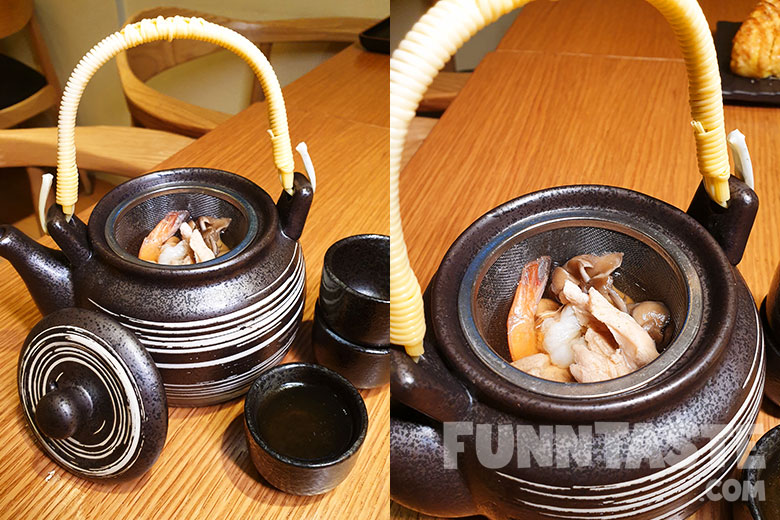 Dobin mushi is a traditional Japanese seafood broth, steamed and served in a tea pot with prawn, chicken, maitake mushroom in clear dashi broth.
The broth was very comforting and nicely flavourful. Squeezing a dash of lime in it was refreshing!
2) Mentai Tamago (RM12)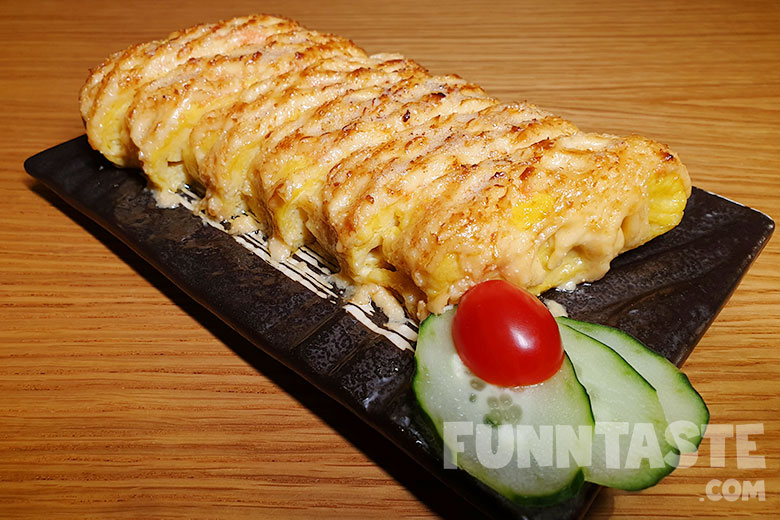 The Japanese style rolled omelette was freshly cooked in-house and there were no added MSG or colouring. This is to ensure the Tamago is fresh and remains soft on the outside and moist in the inside.
Topped with mentai sauce and fish roe, this is seriously a delicious tamago. A major tip: share this with 3 pax, it may look ordinary but it fills you up very quickly.
3) Mentai King Prawn (RM32)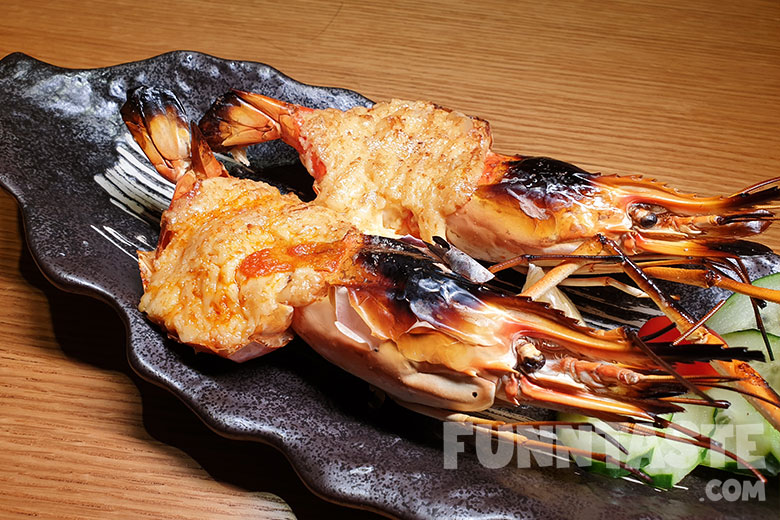 For the Udang Galah lovers out there, Harumi 23 serves one of the biggest king prawn we've come across so far.
The flavours between the juiciness of prawn and savoury mentai sauce are incredibly well-balanced.   
4) Crispy Sushi Rolls (RM30)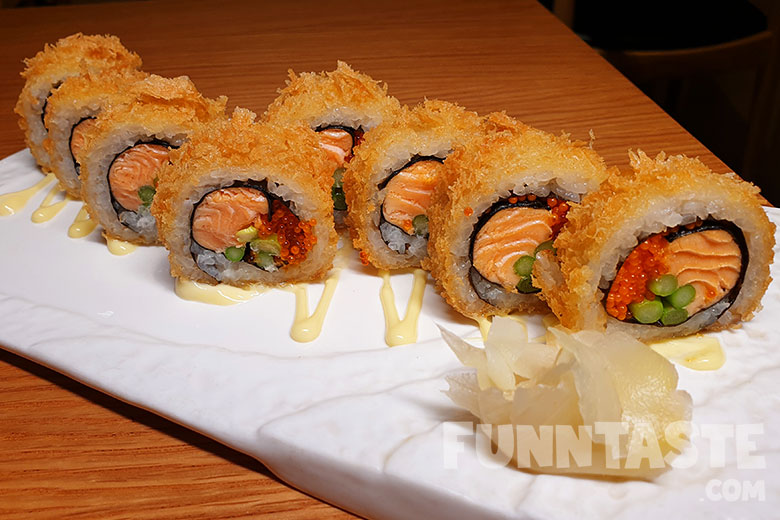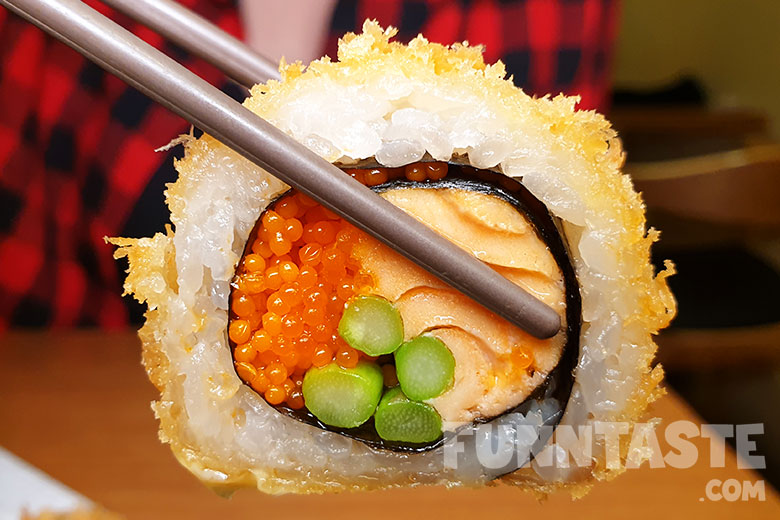 This sushi highlights the best of modern Tokyo's cuisine. It's wrapped with salmon, asparagus and ebiko before battered in panko and deep fried fried. We like how the nice crisp exterior pairs with the soft salmon fish and crunch of asparagus.
5) Golden Softshell crab (RM26)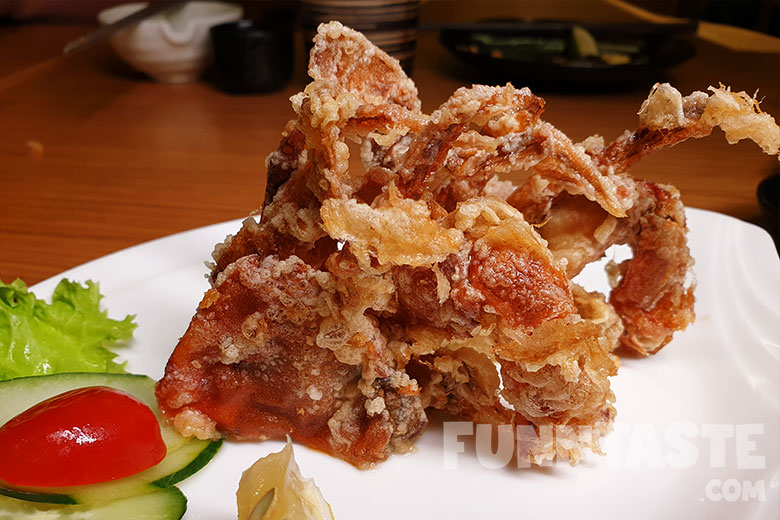 The softshell crab here is prepared with high-grade Japanese tempura flour and ice-cold water, resulting in an ultimate crisp and light texture.
6) Butakushi (RM6 per stick)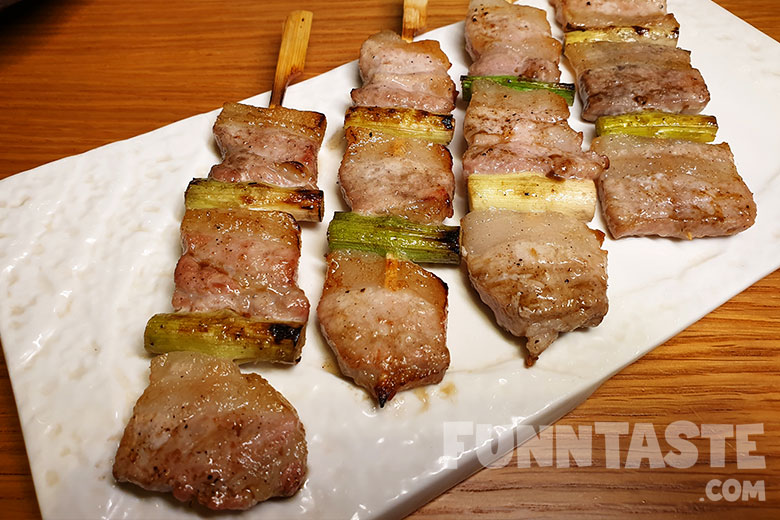 Grilled skewers are pretty well received in Harumi 23. We had to try the Butakushi, which is a skewer of pork belly and leek. Every stick are grilled till perfection, the pork belly had a crispy outer layer to it.
7) Salmon Mentaiko Spaghetti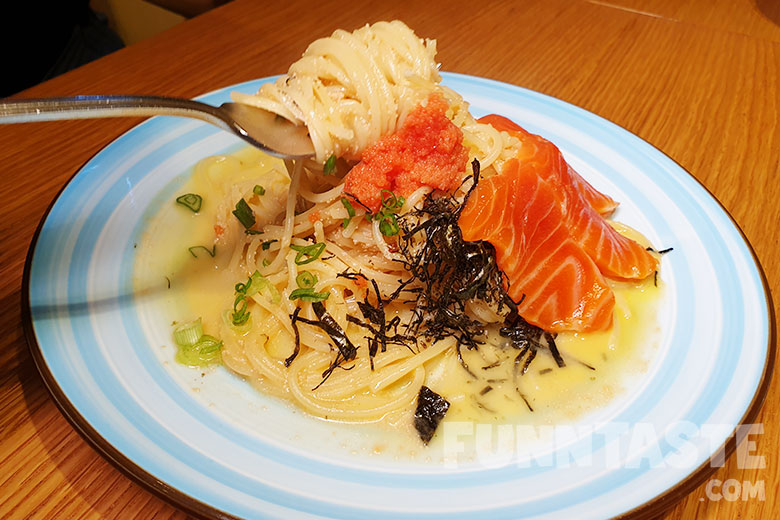 Salmon Mentaiko Spaghetti is the highlight here. We like to stir it all evenly before consuming, so that every bites of the pasta is coated with fish roe. They "pop" in your mouth when they are chewed. Pair with the just-right al dente pasta texture —oishi!
8) Matcha Kakigori (RM25.90)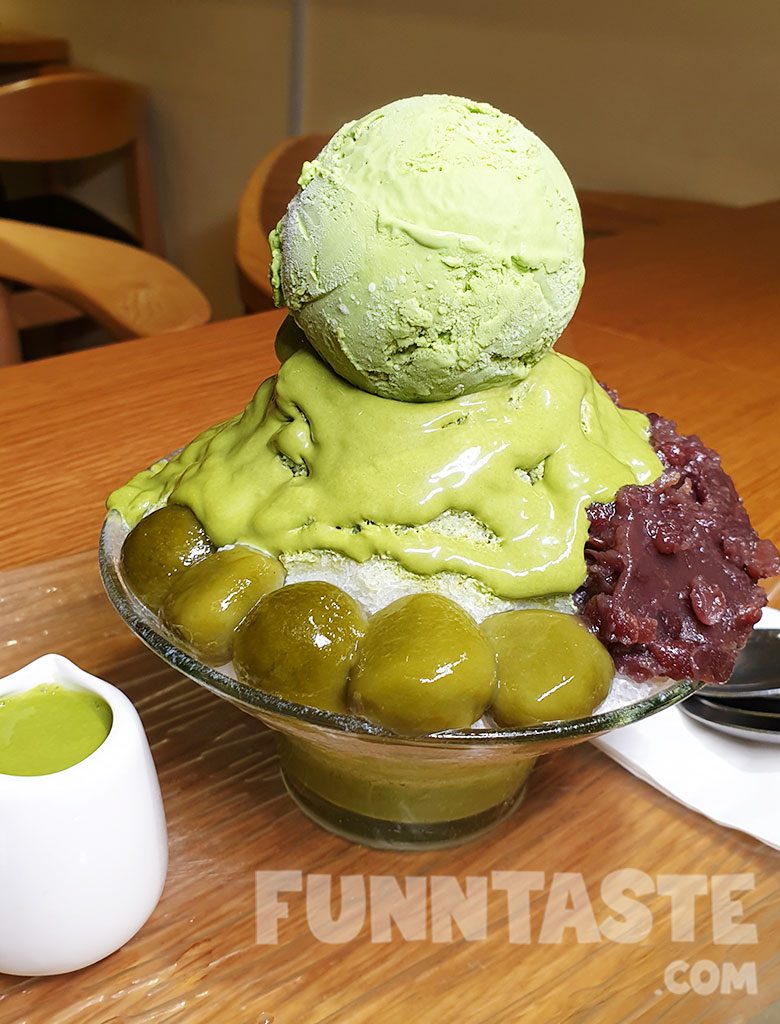 This beautiful bowl of matcha kakigori is perfect for matcha lovers, as the matcha sauce is super rich. Topped with matcha ice cream, mocha and red bean paste, pair with the snowy ice texture, this is surely the perfect dessert to compliment a meal at any time.
9) Chocolate Rocher Shibuya toast (RM19.90)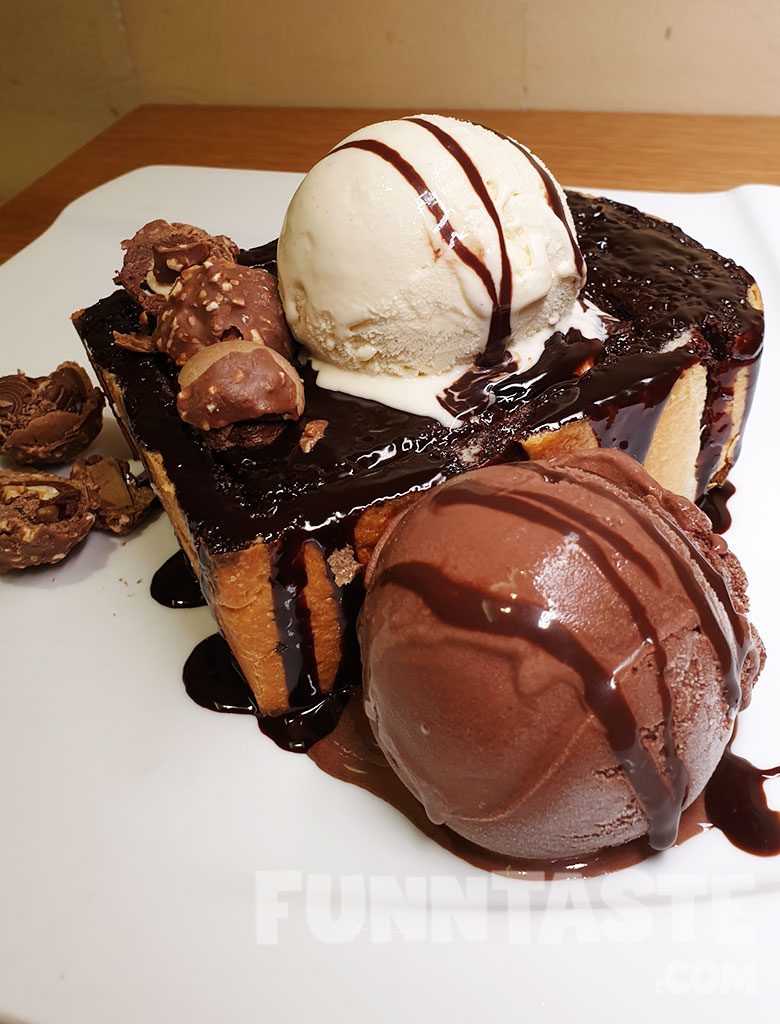 For those who're not a big fan of matcha, end your meal with the Chocolate Rocher Shibuya Toast. This sinful dessert comes with chocolate and vanilla ice cream and whipped cream. Super chocolatey, make sure you share with a partner as you might get bored quickly.
All in all, Harumi 23 is a great place for families and friends to gather for lunch and dinner. You are able to find a variety of Japanese food here that will transport you to Tokyo. Not only that, their food are affordable at a huge portion.
Do note that the restaurant is often packed. Hence it is highly recommended to make a reservation before you visit Harumi 23.
Click on the follow button to make a reservation now.
More Info
Address: F-G-2, Plaza Arkadia, Jalan Intisari, Desa Parkcity, 52200 Kuala Lumpur
Operating Hours: 11am–11pm (Mon-Fri), 8am–11pm(Sat-Sun)
Harumi 23 is a non Halal eatery.