Food & Drinks
10 Best Halal Steamboat Restaurants Around KL & Selangor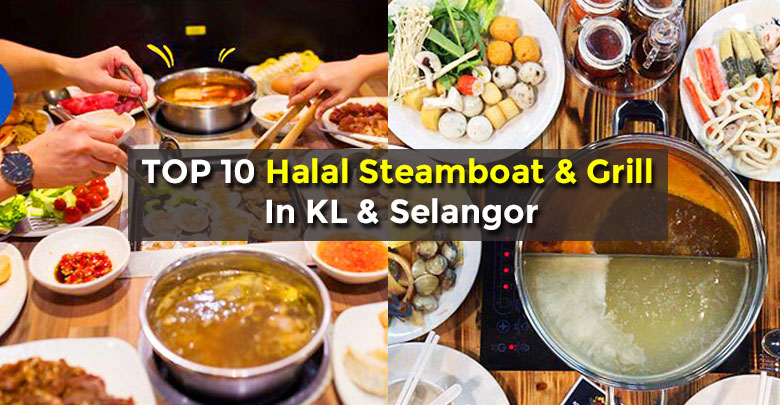 Feature Image Credit: SeoulGarden.com, DragBit Facebook Page
We all love a good steamboat & grill regardless of rain or shine. Not only you get to cook your food at your table yourself, steamboat & grill is a great form of social dining with a big group of friends and family.
With that said, here are the 10 Best Halal Steamboat Restaurants Around Kuala Lumpur & Selangor.
1. ASAP Steamboat and Grill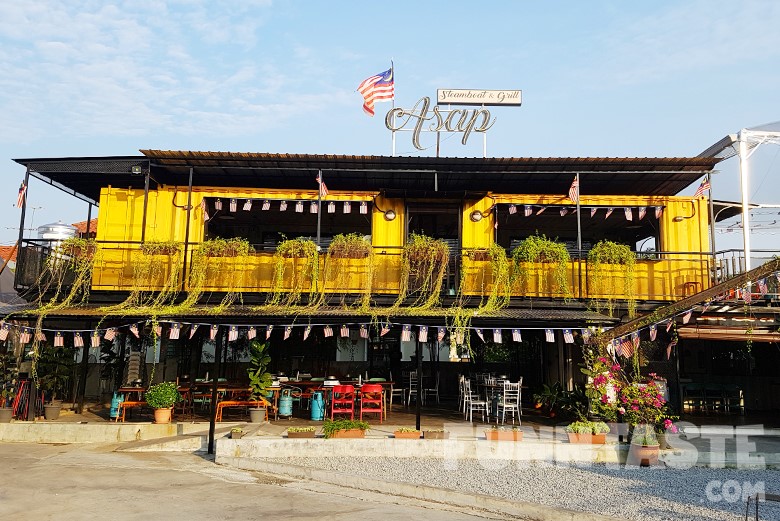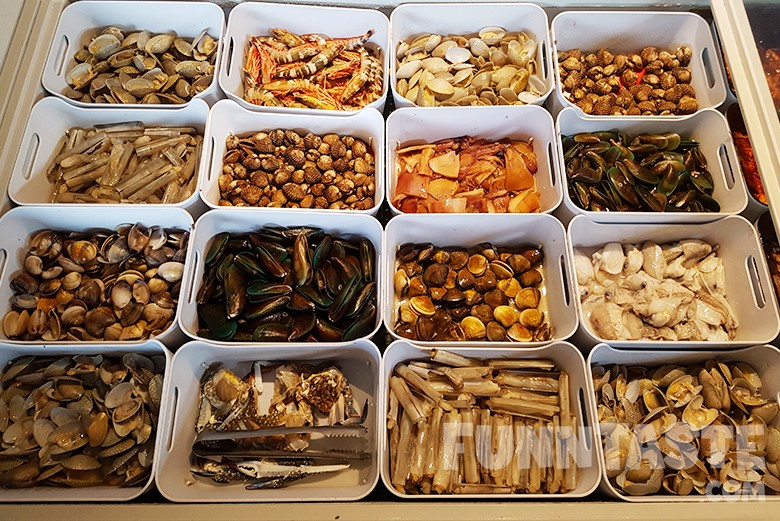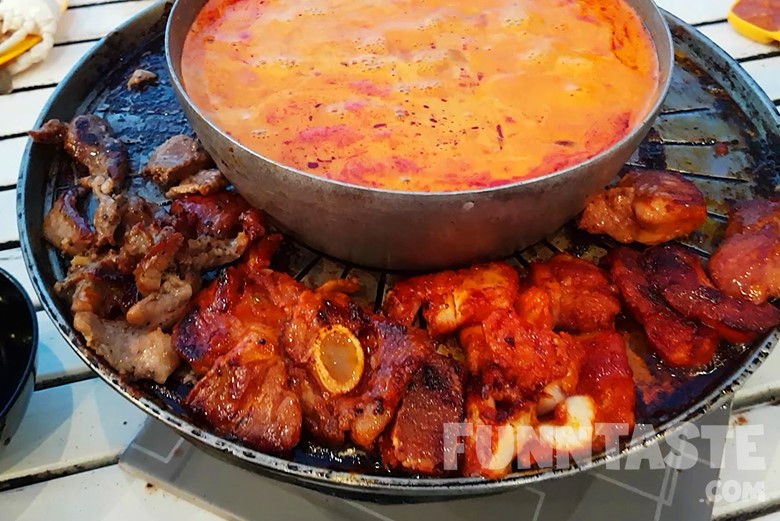 If you're in a hunt for a halal steamboat or grilled buffet spot around Puchong area, do check out ASAP Steamboat & Grill. ASAP serves over 100 types of dishes, ranging from seafood, beef, mutton and chicken dipped in your favourite sauce. Even if you are a picky eater, there is always something to satisfy your taste bud. And most importantly you can eat however much you like for just RM42!
Address: Lot 94 Jalan Tempinis, Kampung Tengah A, Puchong, Selangor
Hours: 6PM – 12AM, Daily

2. Ngences Giga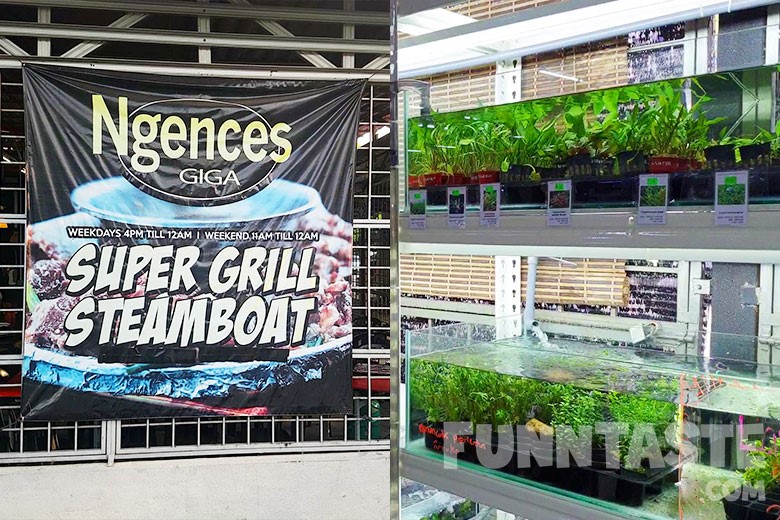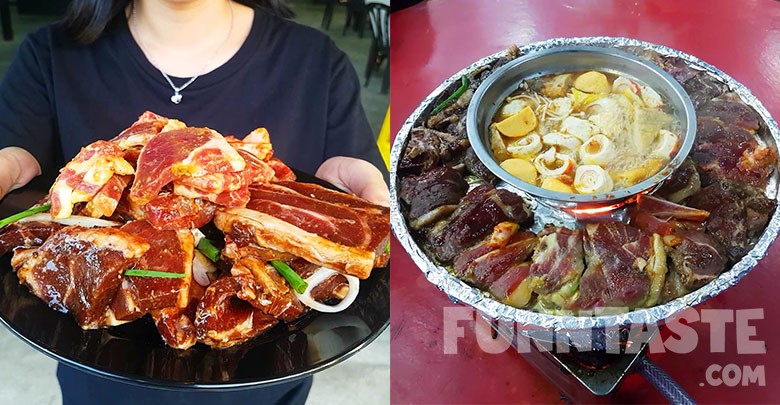 Famous for their kambing steamboat, this is the place where mutton lover must not miss. Ngences Giga spice up their kambing with 4 specials marinate sauces that will make you eat non-stop, because you can take all you want WITHOUT limit. Dip your kambing in their signature Super Giga sauce or Air Asam Ngences sauce and enjoy. Bringing friends who is not kambing lover? Fret not, chickens and beefs are also served.
Take a small exercise by walking around their beautiful Aquascape aquarium after you are full, where they have fishes and shrimp for sale. It also provides a nice scenery to take photos.
Address: 21, Jalan 24/56, Keramat Wangsa, 54200, Kuala Lumpur
Hours: 5PM – 12AM, Daily

3. Omma Steamboat and Grill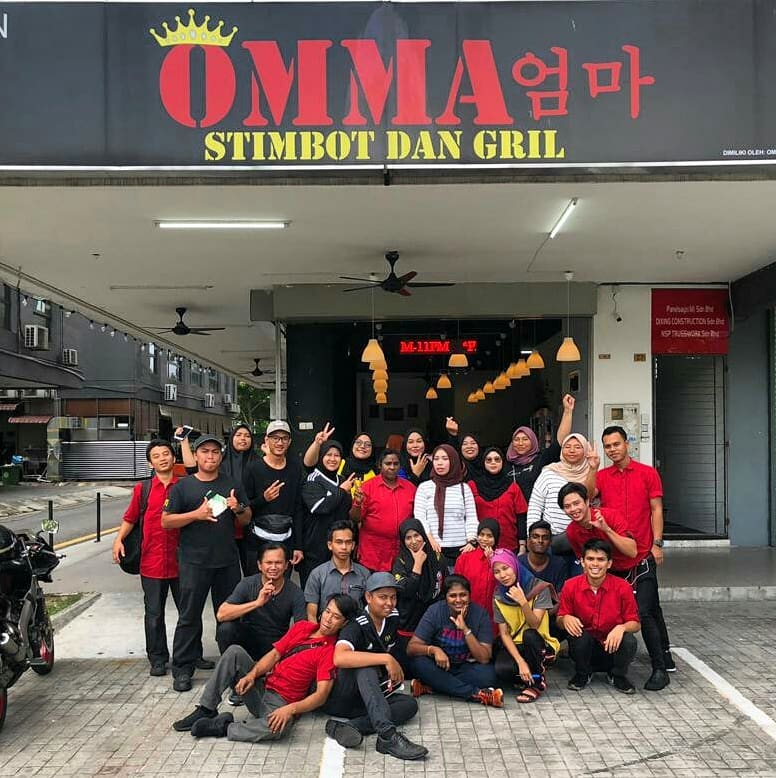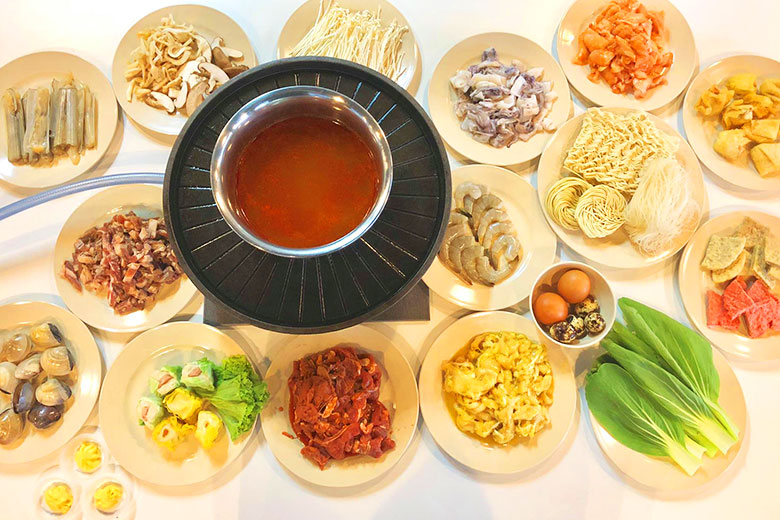 If you like hot and spicy, then you should check out Omma Steamboat and Grill. Their tomyam and asam pedas steamboat is very delicious. The environment is clean and comfortable, they even provide a surau for Muslims.
Address: 41, Jalan Tasik Utama 8, Medan Niaga Tasik Damai, 57000, Kuala Lumpur
Hours: 5PM – 11PM (Weekday), 12.30PM – 11PM (Weekend)

4. Pak John Steamboat & BBQ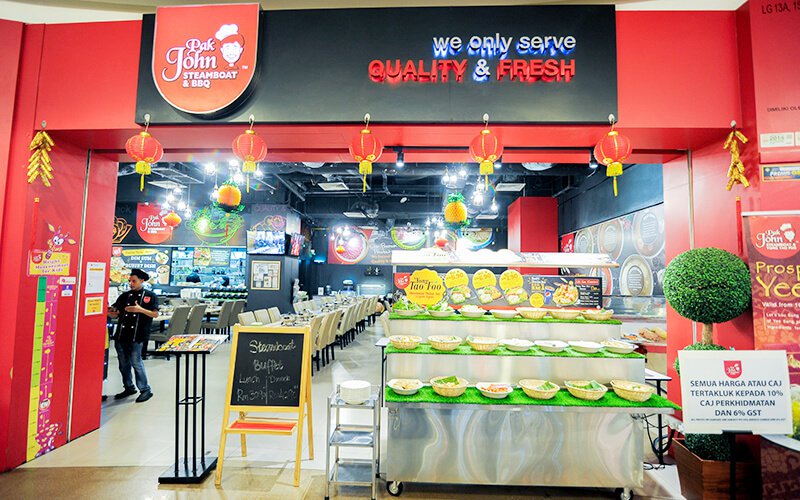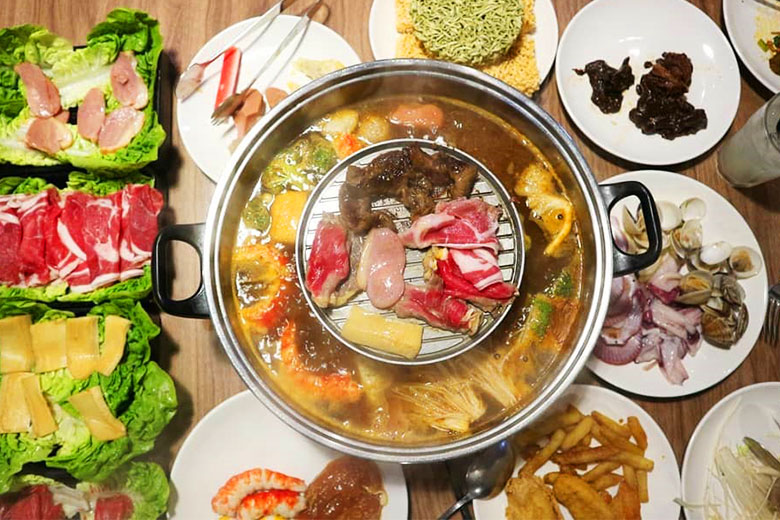 Pak John offer a variety of soup for their steamboat, including tomyam and laksa. They have their smoked abalones and smoked ducks, which is a popular choice around here. They also have marinated beef and lamb that will taste delicious when grilled. They also provide dessert in the form of ais kacang, ice cream and fruits.
Address: eCurve Mall, 2, Jalan PJU 7/3, Mutiara Damansara, Petaling Jaya, Selangor
Hours: 12PM – 10PM, Daily

5. Monster Planet Grill & Steamboat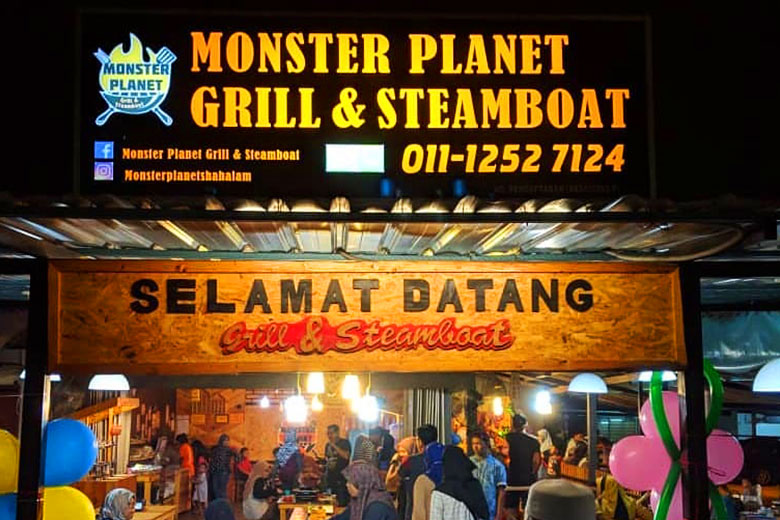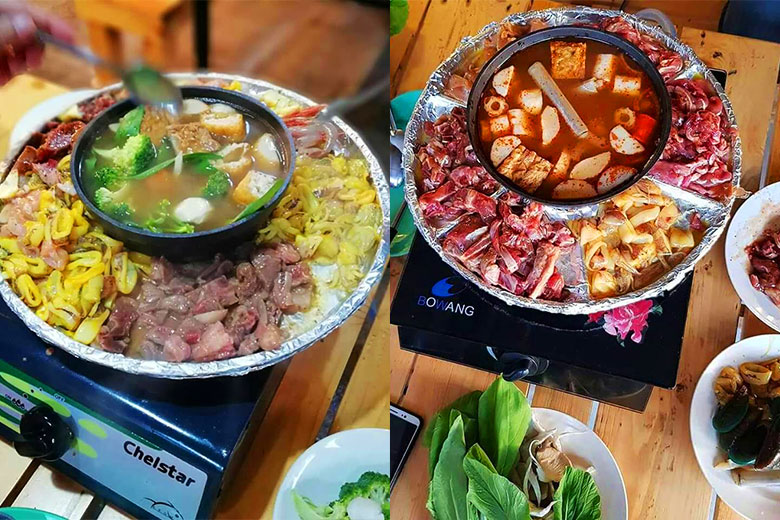 On a tight budget? Then you should visit Monster Planet Grill & Steamboat. At only RM20 per head, you can enjoy this all-you-can-eat style buffet! At this price the quality of the food is surprisingly good, they have lamb, beef, and seafood such as squid, prawn and clam, all served in their signature tomyam udang soup.
Address: Lot 3662-B Jalan Besar, Kampung Bukit Lanchung, Shah Alam, Selangor
Hours: 6PM – 10PM, Daily

6. Prawn Valley (Pork Free)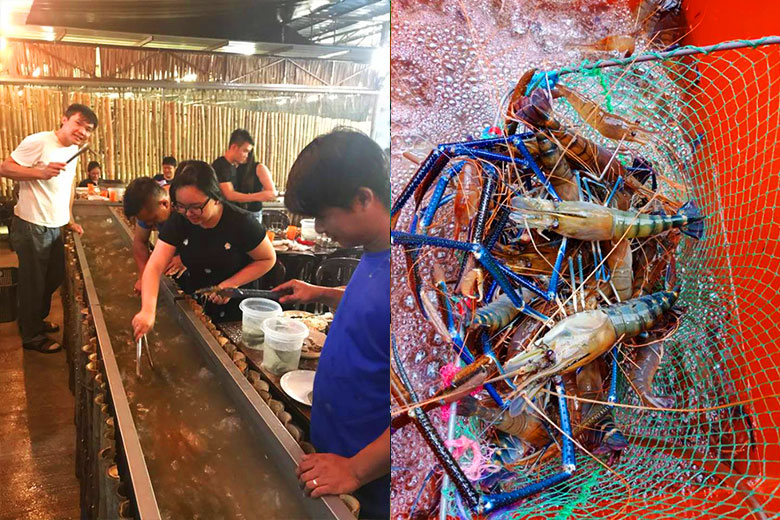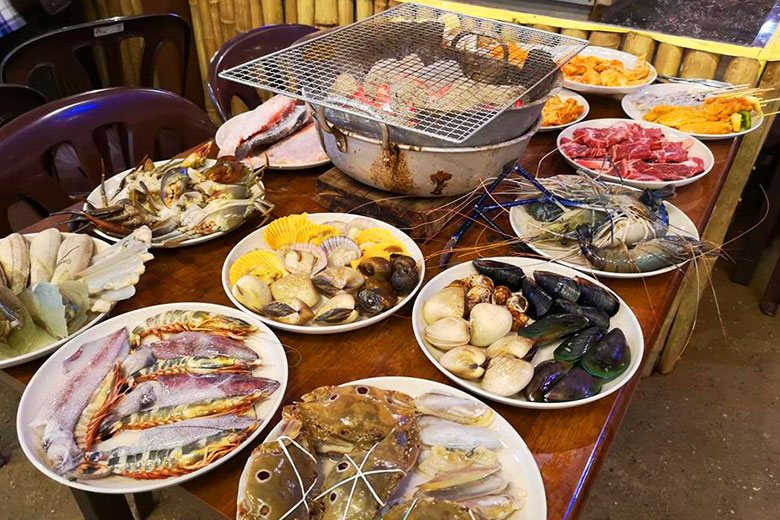 You should visit prawn valley if you love the freshness of seafood that are just caught. Prawn Valley let you experience the process of catching the prawn and cooking it yourself right by your table. You can choose to cook the prawn in the hot pot or on the grill and taste it with their signature chilli sauce. As addition, they also provide fish, beef and lamb as well as the gigantic Udang Galah. The duration is 2 hours and cost RM68, the experience is definitely worth it.
Address: Lot 100, Jalan Sungai SOP Batu 14 Pekan, Hulu Langat, Kuala Lumpur
Hours: 1PM – 3AM, Daily

7. VIP Container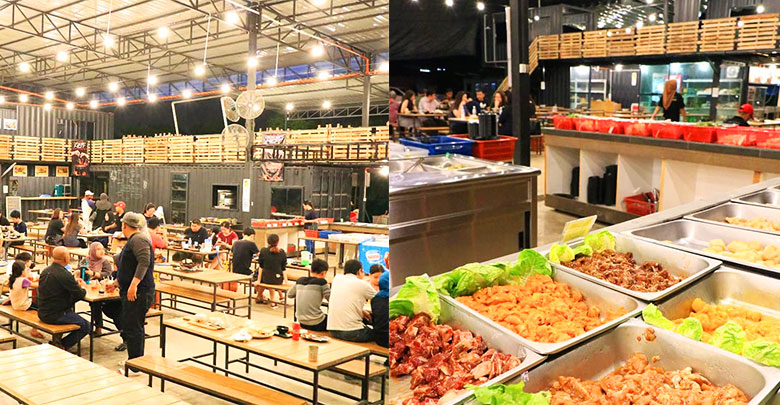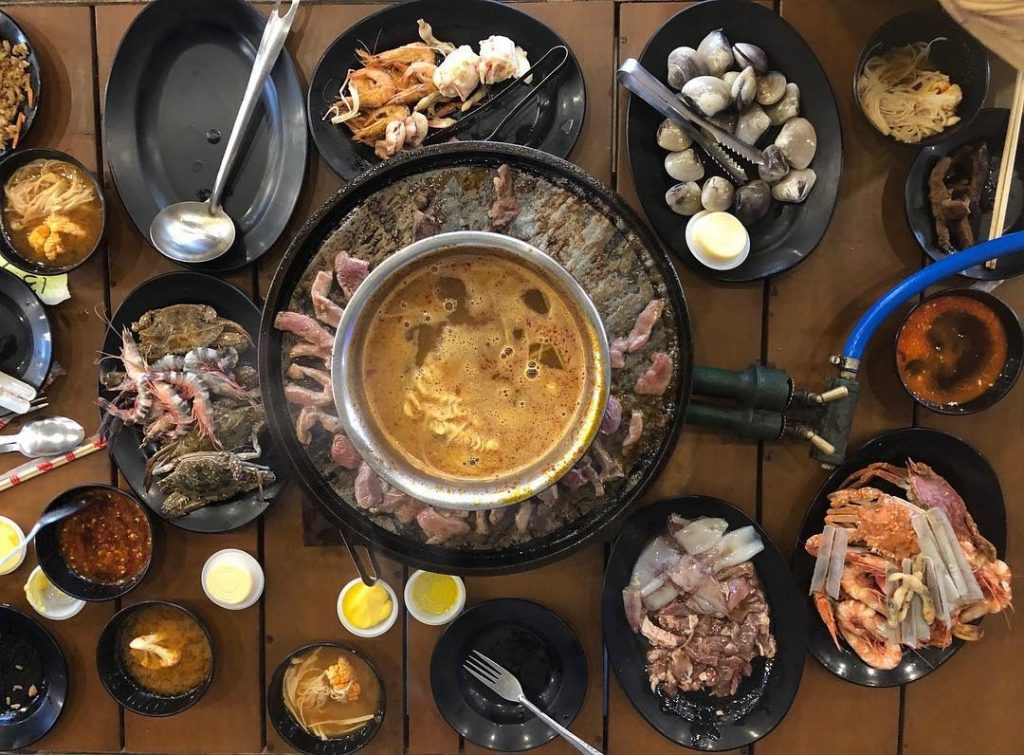 VIP Container is nice place to chill if you are bringing a big group thanks to its spacious environment. They have a diverse selection of fresh seafood, like lobster, snappers, and siakap that is going to taste awesome in the steamboat.
Address: Jalan Telekom, Kampung Johan Setia, 41200, Klang, Selangor
Hours: 6.30PM – 12AM, Daily

8. Dragbit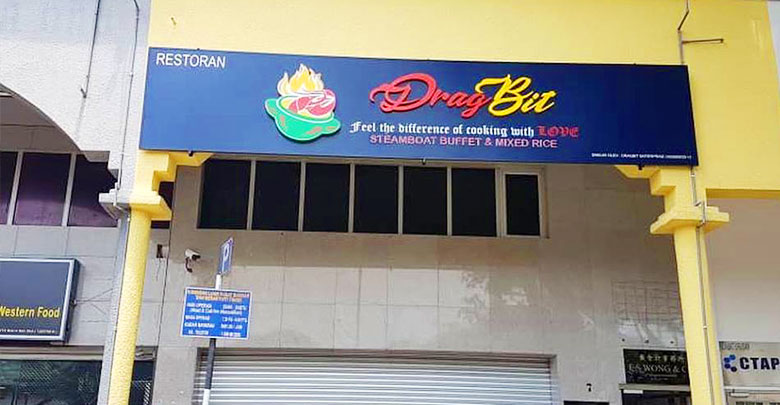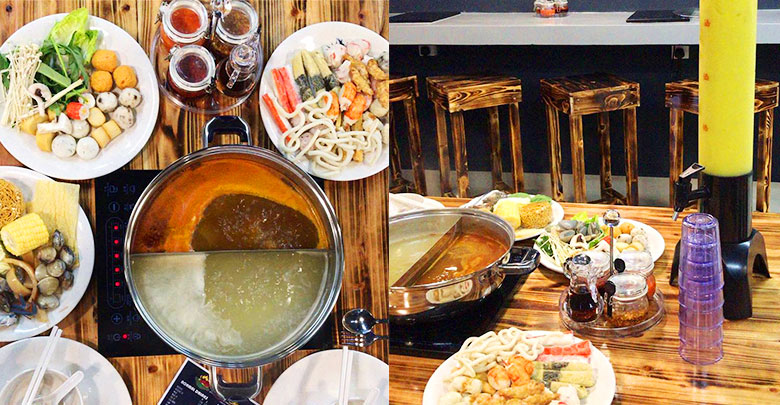 Using a dual compartment hotpot, offering tomyam soup and chicken soup. DragBit has everything that you would expect from a quality steamboat restaurant. You can choose to have your drinks to came in the tower, they also serve western delight.
Address: 7, Jalan 4/93, Taman Miharja, Kuala Lumpur
Hours: 4PM – 11PM (Weekend), 5PM – 11PM (Monday – Thursday)

9. Boss Daddy Steamboat & Grill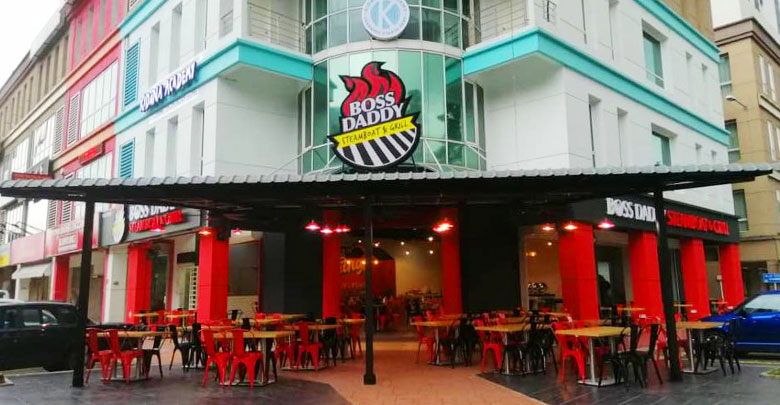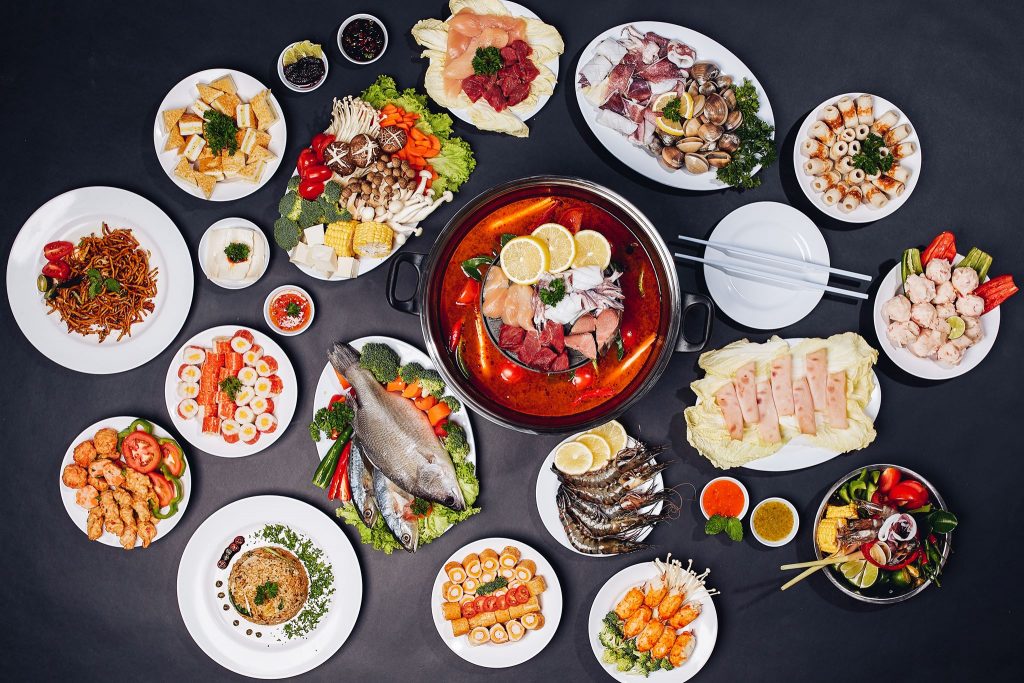 If you are a cheese fanatics, Boss Daddy Steamboat & Grill is you best choice because you can add cheese to your steamboat, best served with their Killer Sos Daddy. They use only quality ingredients. Their signature honey lamb and black pepper beef is not to be missed. Likewise, refreshing dessert is served too, like ais kacang and ice cream.
Address: 59, Jalan PJU 5/20e, Kota Damansara, 47810 Petaling Jaya, Selangor
Hours: 4PM – 12AM, Daily

10. Seoul Garden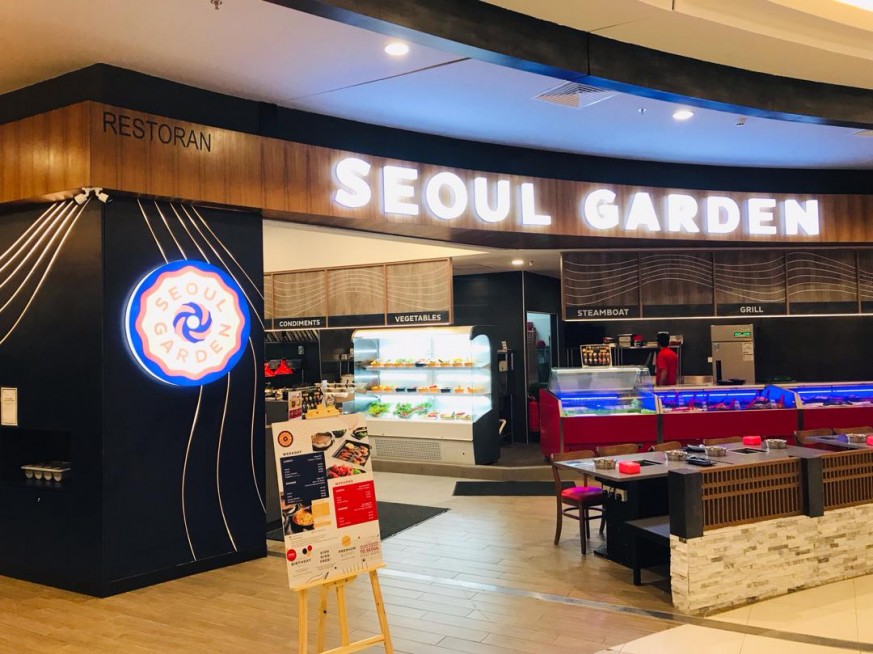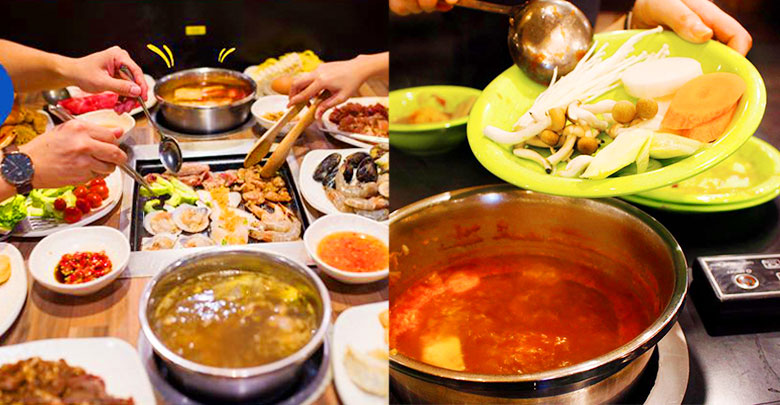 Known for serving Korean BBQ across Malaysia, variety is definitely the strong point of Seoul Garden's steamboat with wide assortment of soup namely kimchi, tomyam, ginseng, paired with prawn, mussel, clams, chicken meatball and many more. Going premium will let you have additional selection such as salmon, squid, lamb, and salami.
Address: Click here for full locations