Get this aromatic Chili Pan Mee from Mak Cik Wong Chili Pan Mee!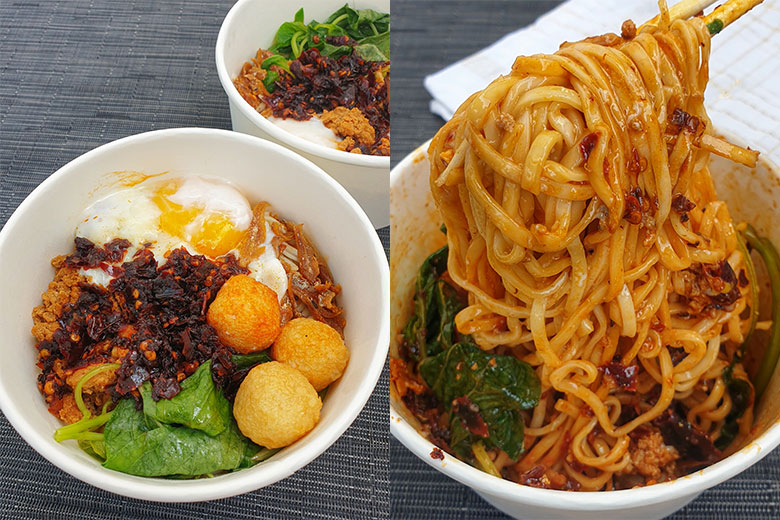 Chili Pan Mee is usually enjoyed with minced pork, ikan bilis, fried onions topped with a poached egg. It's traditionally sold with non halal ingredients, which makes Halal Pan Mee a rare sight in the market.
So when we came across Mak Cik Wong Chili Pan Mee, we knew we had to talk about it!
Combining Professions & Love Towards Cooking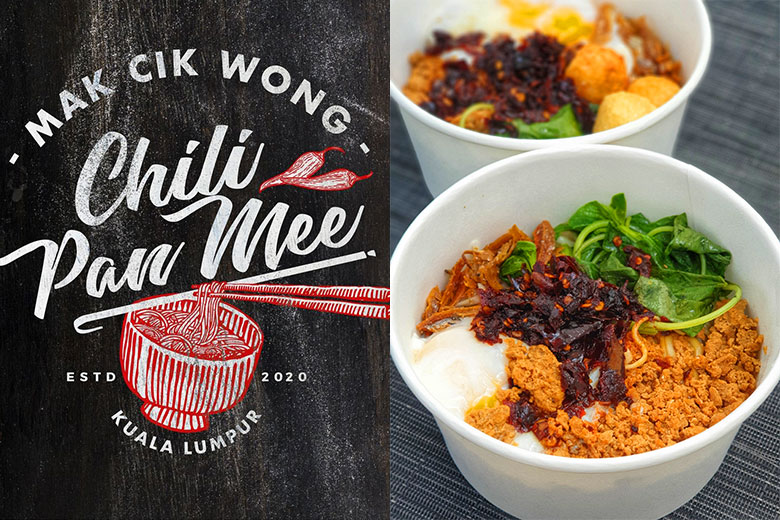 Sylvia Wong and her husband Zac are huge fans of Chili Pan Mee and they want to be able to share this dish with their Muslim friends.
The couple duo have been in the advertising industry for more than a decade before dipping their toes into selling Chilli Pan Mee. Being a self-described foodie and home cook, their weekends are spent in the kitchen or just out hunting for the next best thing out there to eat.
"So, I started to experiment with the chili and the marination of the minced chicken. After a few good tries, I finally found the perfect recipe to make this halal version of Chili Pan Mee," Sylvia said.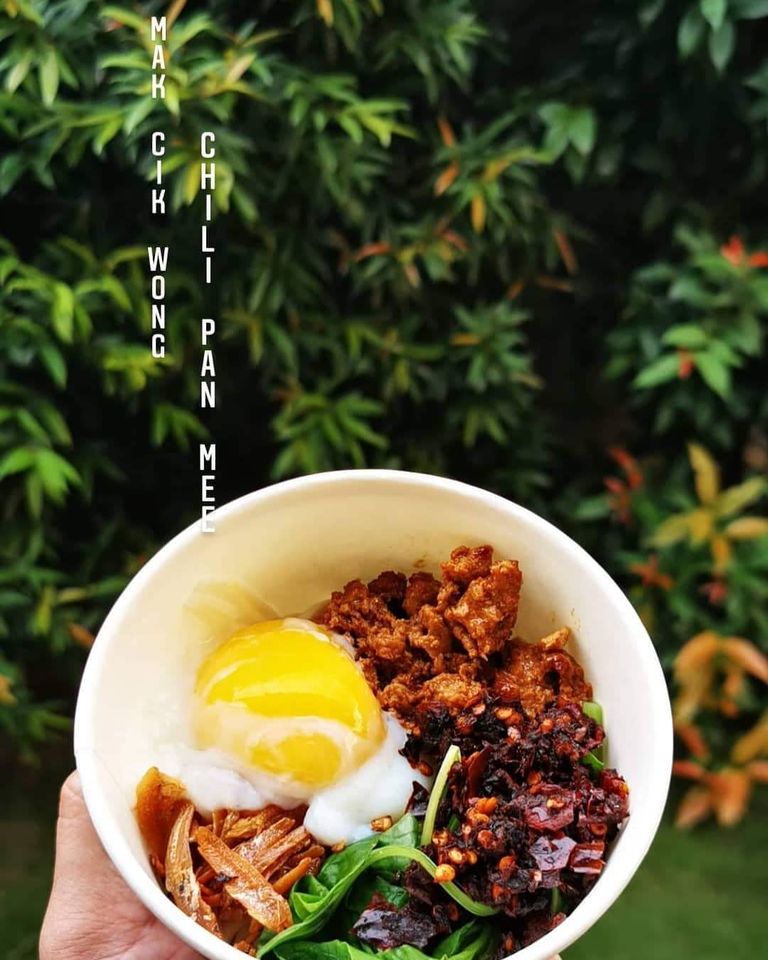 She then shared it with her friends and family and everyone loved it. After much support and encouragement from them, Sylvia and Zac launched Mak Cik Wong Chili Pan Mee at the end of September this year, focusing on home deliveries!
What's In The Menu?
They only sell two Chili Pan Mee so far:
1) Chili Pan Mee (RM11.90)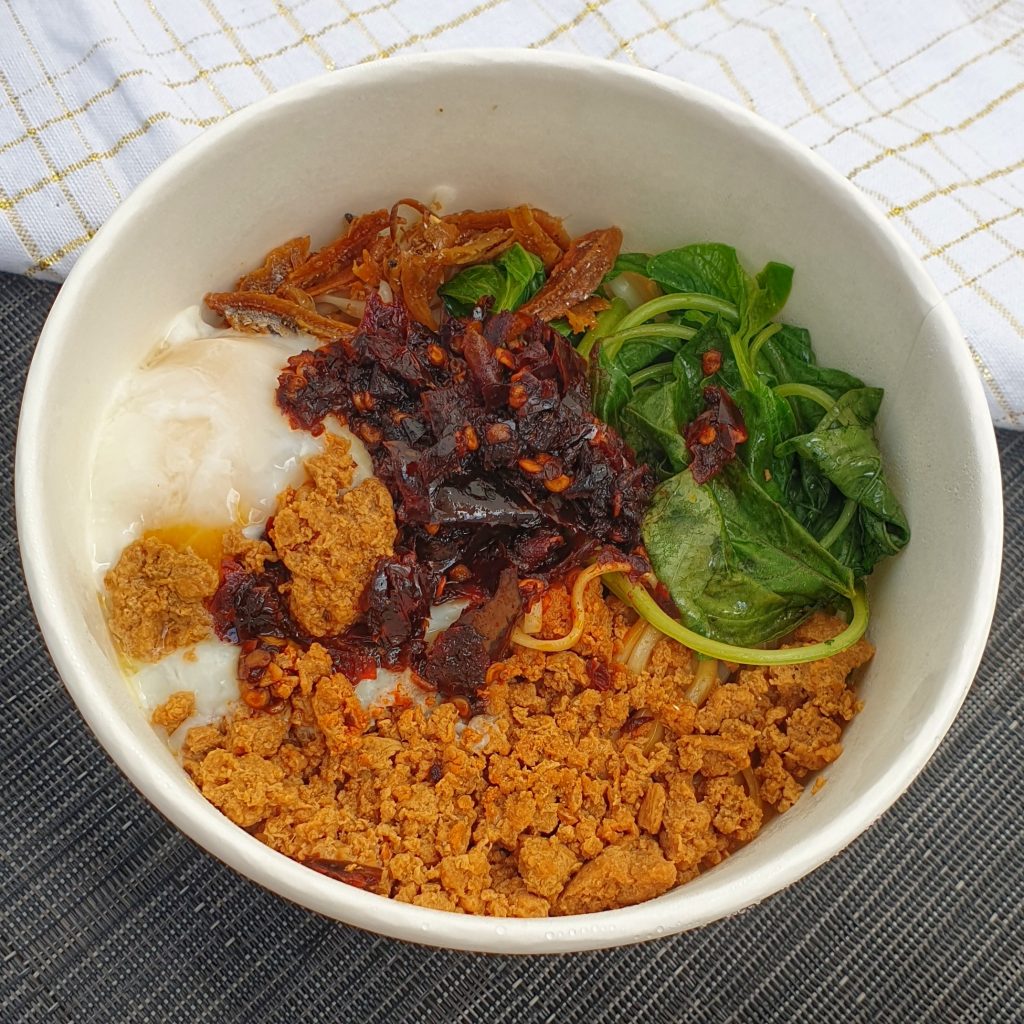 2) Chili Pan Mee Special (RM13.90)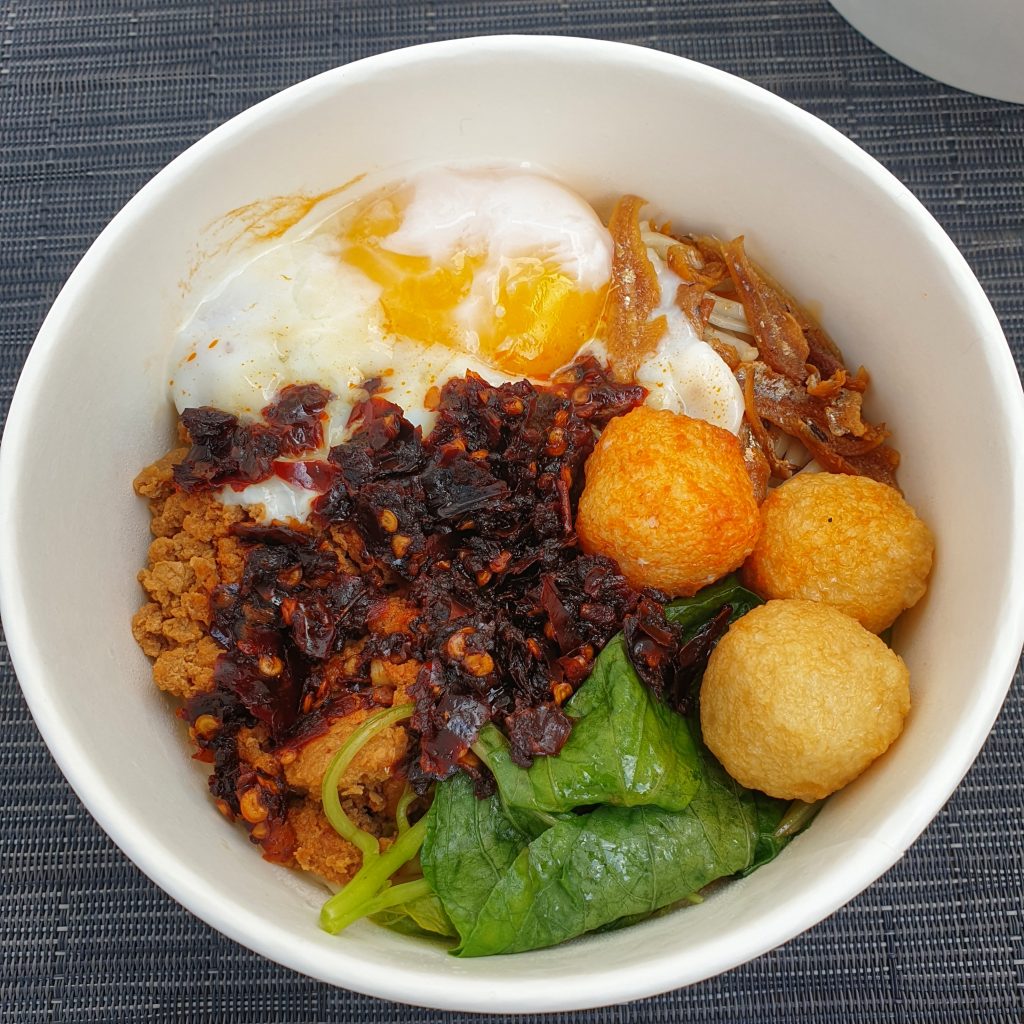 Each Chili Pan Mee comes with minced chicken, thick and springy noodles, poached egg, spinach, ikan bilis, and a scoop of their homemade chilli paste. Whereas for Chili Pan Mee Special it comes with add-on fish balls.
The traditional minced pork is replaced with minced chicken meat. Moreover, Sylvia confirms that all of the ingredients and sauces used are sourced from halal suppliers.
The chili was packed with heat. But customers can always choose to require for lesser chili, or just separate the chili so that they can adjust the amount of chili they want to put into the bowl.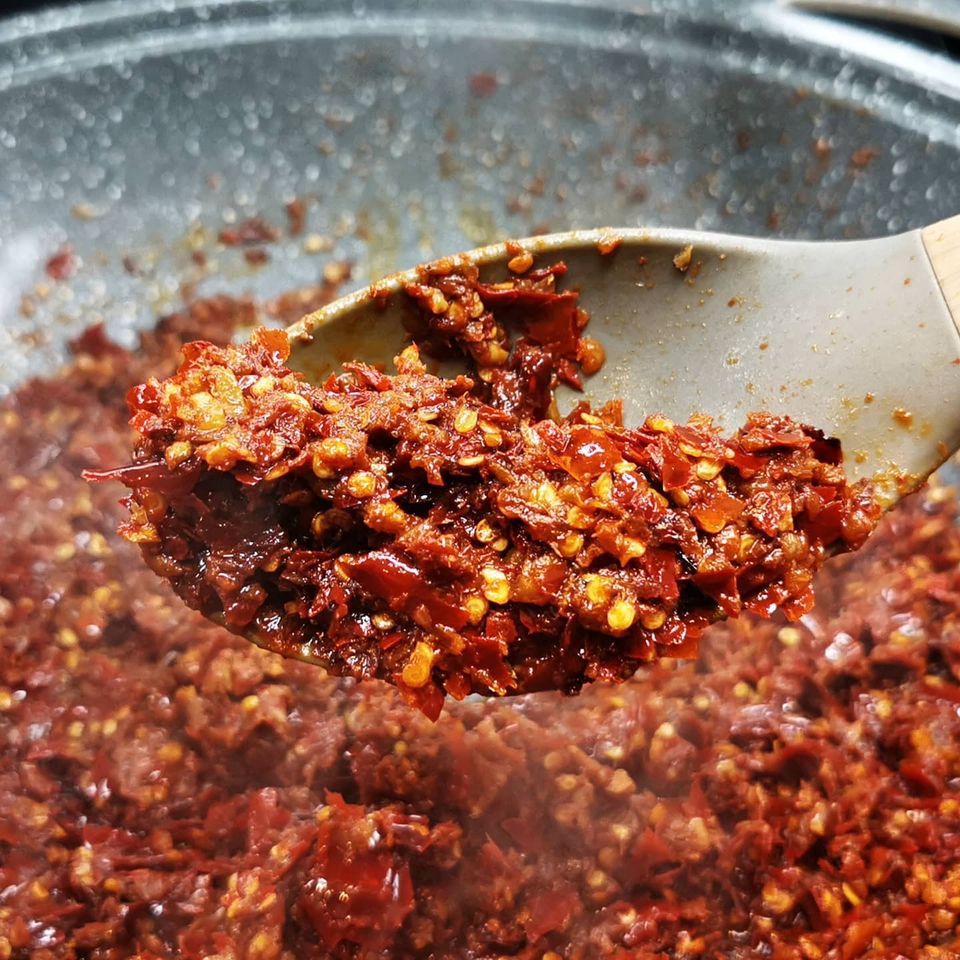 Making The Best of Covid-19
Home delivery service has recently gained momentum due to the pandemic. Much to Sylvia and Zac's advantage, Mak Cik Wong Chili Pan Mee solely does delivery services and operates out of Desa Pandan in KL.
Since their launch a little over a month ago, they have already sold over 150 bowls of delicious Chili Pan Mee all over KL and Petaling Jaya. This exceeded the initial target of 100 bowls!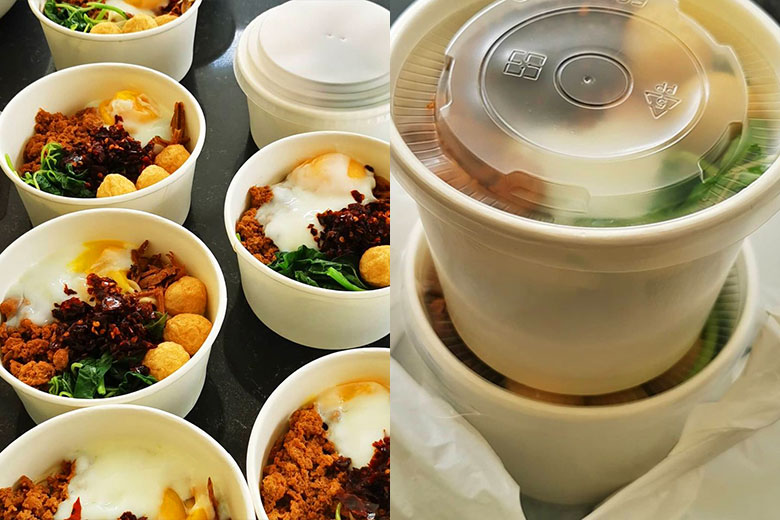 Sylvia shared "We've received a lot of positive reviews and there were also customers who gave us suggestions on how to improve further which we will definitely take note of."
For those who loves spicy food, this is a definite must-try as it will surely give you a "good kick" in this bowl.
How To Order?
Website: makcikwongchilipanmee.yzza.io/jommorder
WhatsApp: 013-609-6307
Operation Hour: 11am-7pm, Monday-Friday
Catering is available for 10 bowls and above (preorder three days in advance for bulk orders).