Things To Do
Guinness Helps 2 Lucky Fans To Keep CNY Traditions Ongoing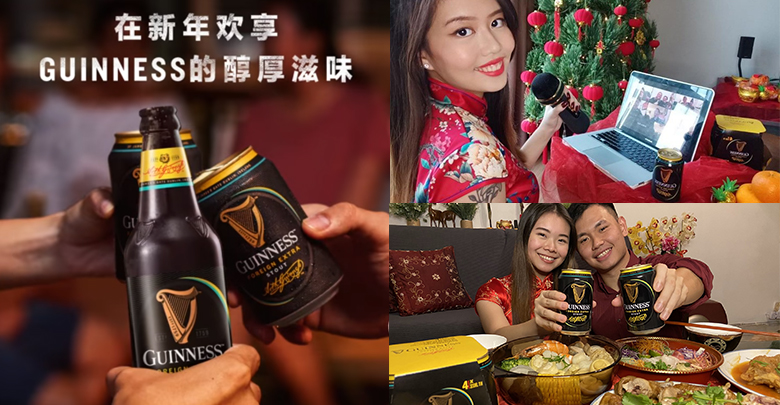 Many vibrancy and buzz at the annual Chinese New Year is sadly missing this year, due to the pandemic. With no inter-district travel allowed and restrictions on home gatherings, Malaysians are unable to make the trip back to their respective hometowns to reconnect with their loved ones.
In an initiative of helping its fans to keep with age-old family traditions, Guinness had set up two CNY celebrations for two lucky Guinness fans.
Guinness went around collecting answers on how their fans would celebrate CNY this year differently and chose two lucky winners for their special CNY celebrations.
Celebrate Unfamiliar Firsts This CNY With The Familiar Taste Of Guinness
While many things have changed since last year, we are still celebrating CNY this year, albeit with some restrictions.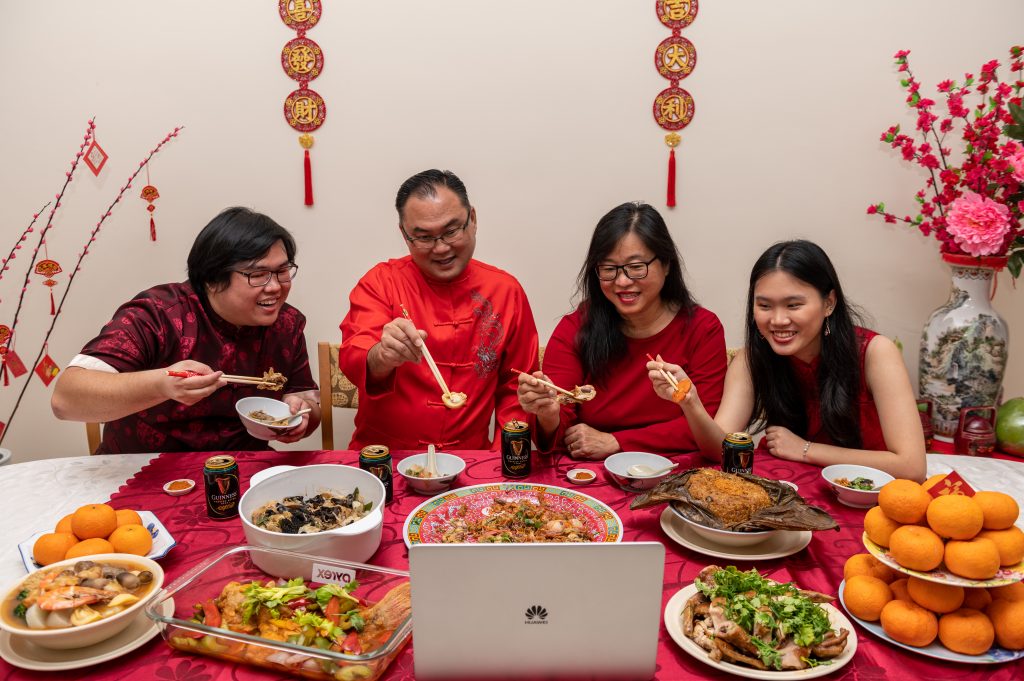 Nicholas Lee was given a 5-course CNY meal, dished out by celebrity chef Johnny Fua and TV personality Sherson Lian. Both of which are from Kitchen Mafia.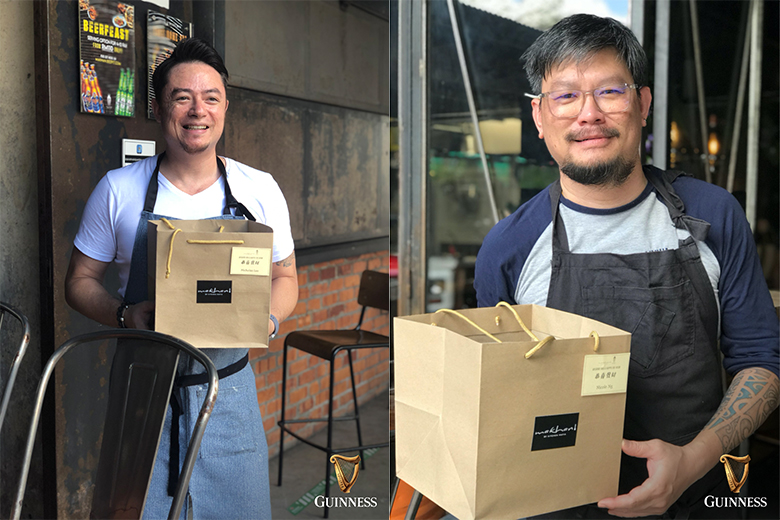 The meals consist of Yee Sang, Superior Soy Braised Chicken, Crispy Fried Live Tilapia with Mandarin Oriental Sauce, 8 Treasures "Poon Choi", Buddha's Delight (a Vegetarian Stew with an array of Vegetables, "Fatt Choi", Bean Curd), Wood Ear Fungus and Lotus Wrapped Glutinous Rice.
Reunion dinner is one wonderful way to bond with family and loved ones during Chinese New Year. A good meal strengthens relationships and also helps create a cachet of wonderful memories. Thanks to the collaborative effort between Chef Sherson Lian and Chef Johnny Fua from Kitchen Mafia, Nicholas and his family had a super satisfying and tasty meal.
Lee was also given mandarin oranges and of course, a pack of Guinness Foreign Extra Stout. Because CNY is just incomplete without Guinness.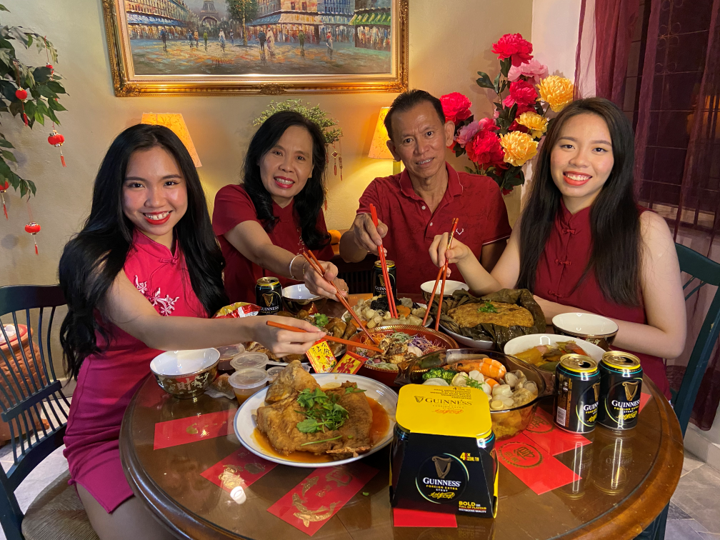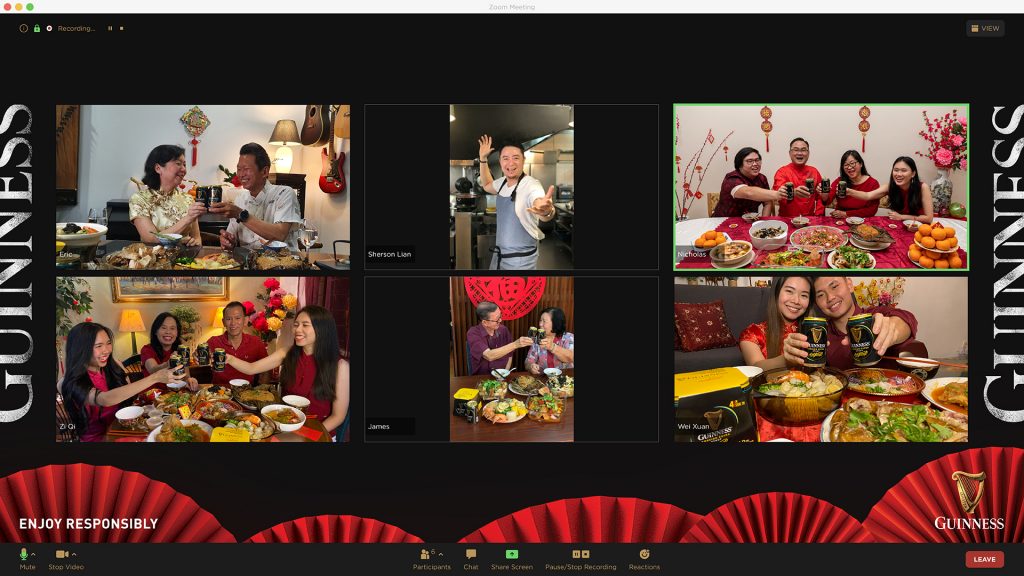 As a brand that has made a home in Malaysia for 60 years and counting, Malaysians have played a part in defining Guinness as much as the brand has been a part of their lives. With kindness as a key defining trait of Malaysians, Guinness adopted this positivity and generosity into its values, going beyond just offering meals.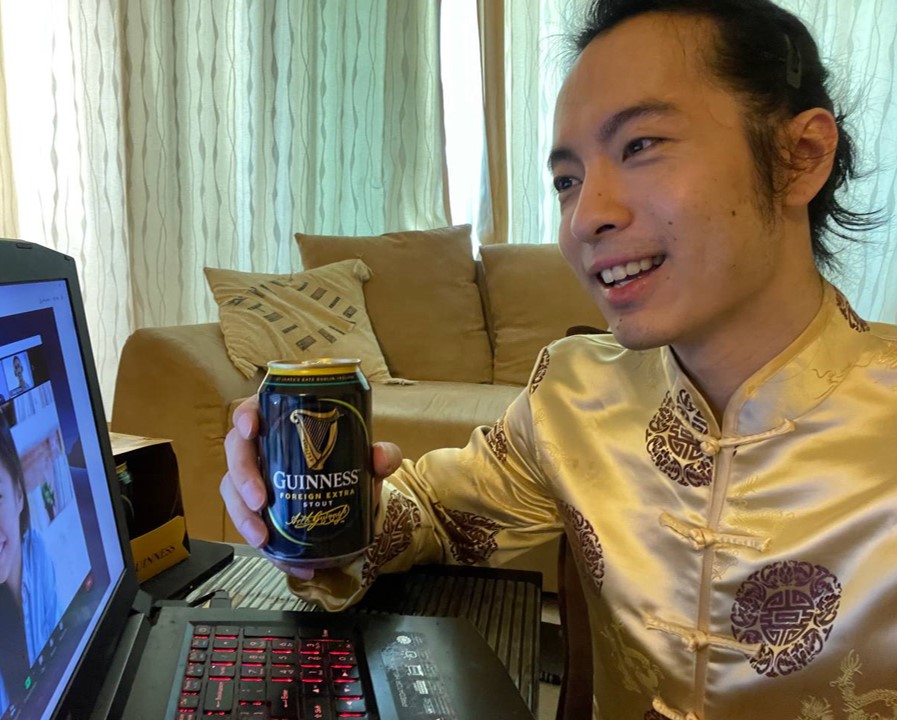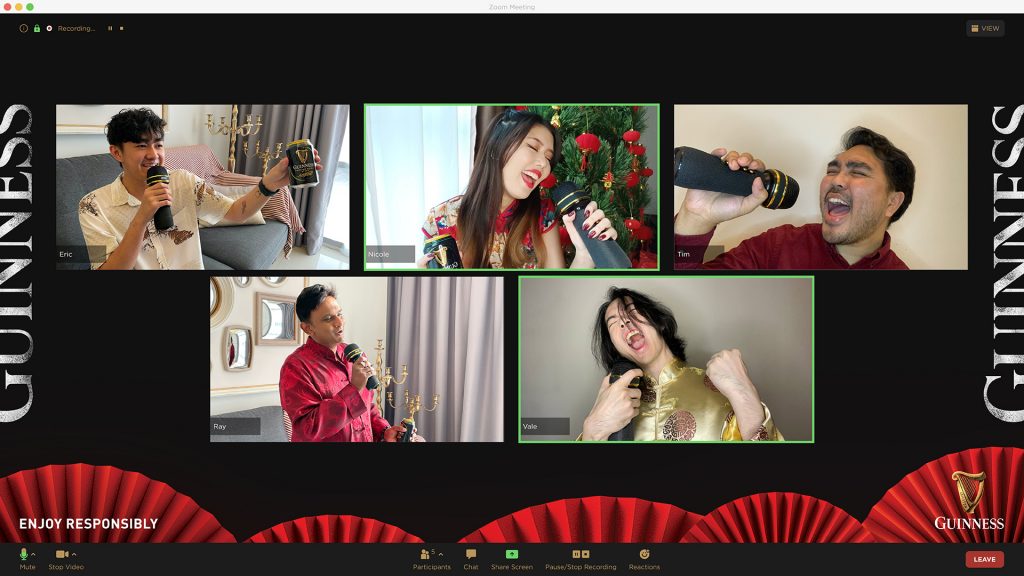 Without shows or late night bars open, live band singers are losing more gigs than ever. Vale Wong is a part time singer around the bar in town. During the virtual karaoke sessions, he serenaded his friends and family with a couple of Chinese New Year songs and love songs. This experience makes Vale wish that he can perform again in the public!
Vale was given a set of mics and hosted a virtual karaoke session with his family members, alongside Guinness Foreign Extra Stout and mandarin oranges for a lively celebration.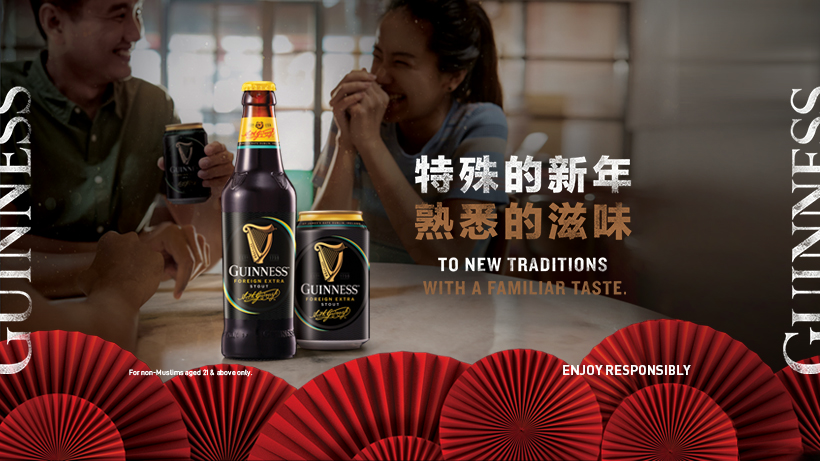 Since 2021 will be a year filled with many unfamiliar firsts, at least those firsts will have a familiar flavour.
With bars still closed, it's best to bring the party indoors (with social distancing of course). You may purchase Guinness Foreign Extra Stout online at www.drinkies.my and get them delivered straight to your doorsteps.
We might be apart this Chinese New Year, however let's continue sharing the 'ong' and happiness with Guinness!
Disclaimer(s):
For non-Muslims aged 21 and above only
Guinness advocates responsible consumption. Do not drink and drive
Celebrate CNY in compliance with MCO SOPs and, all promotions will be subject to change in line with the relevant regulations
Purchase Guinness Online: www.drinkies.my
Facebook: https://www.facebook.com/guinnessmalaysia
Instagram: https://www.instagram.com/guinnessmy/