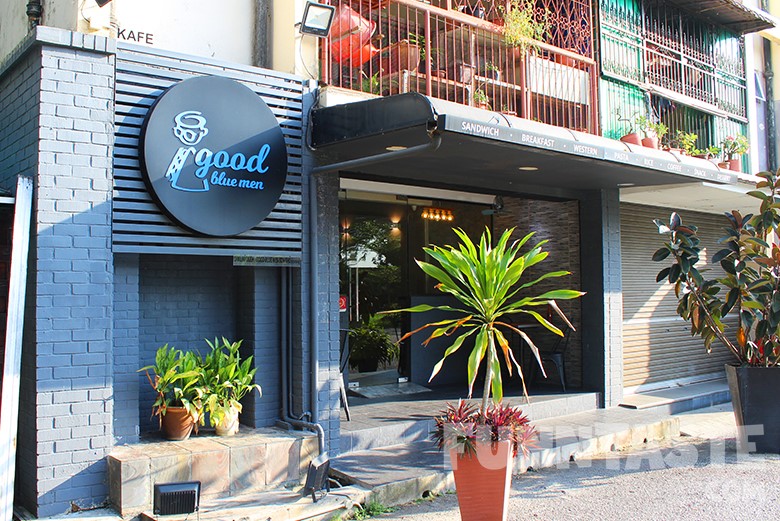 Good Blue Men is an Asian-Infused café hiding inside a nondescript apartment. This promising café is widely regarded as one of the obscure places to eat in Petaling Jaya. Despite featuring an extensive menu with various interesting dishes, Good Blue Men primarily highlights on its signature Asian sandwiches.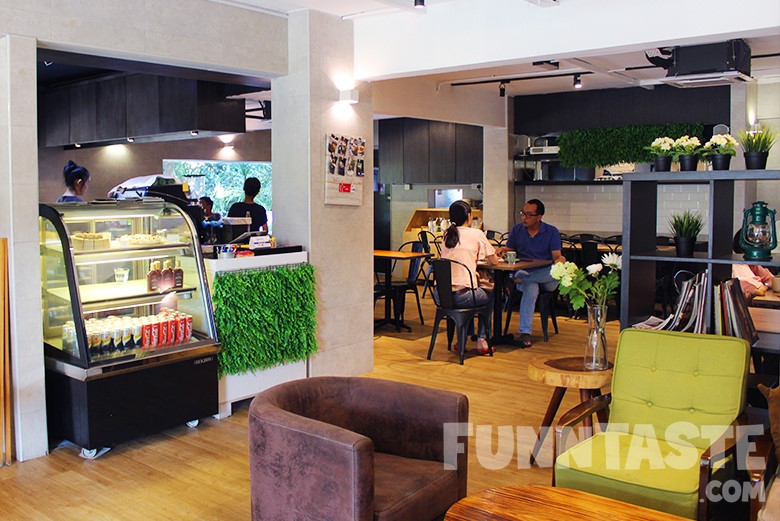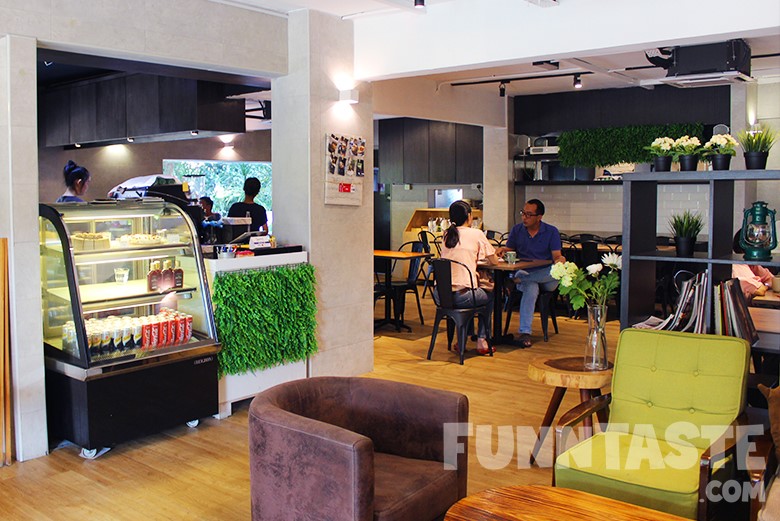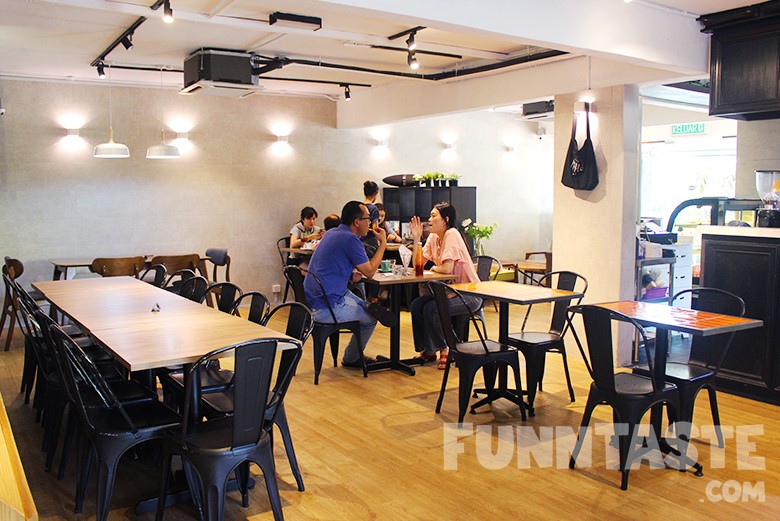 There are five Signature Sandwiches available: Kam Heong Chicken, Tom Yum Fish, Achar Chicken, Beef Pineapple and Cheezy Meltdown. Every sandwich has its own unique flavours and ingredients which were creatively infused and well-thought of by the owner.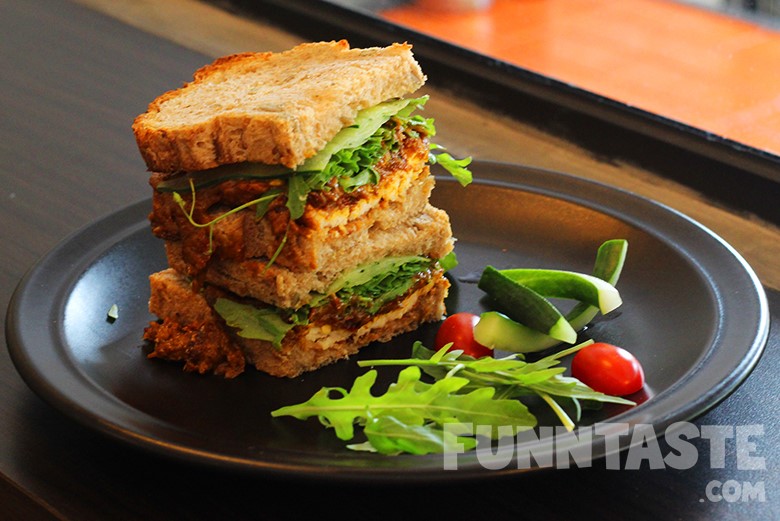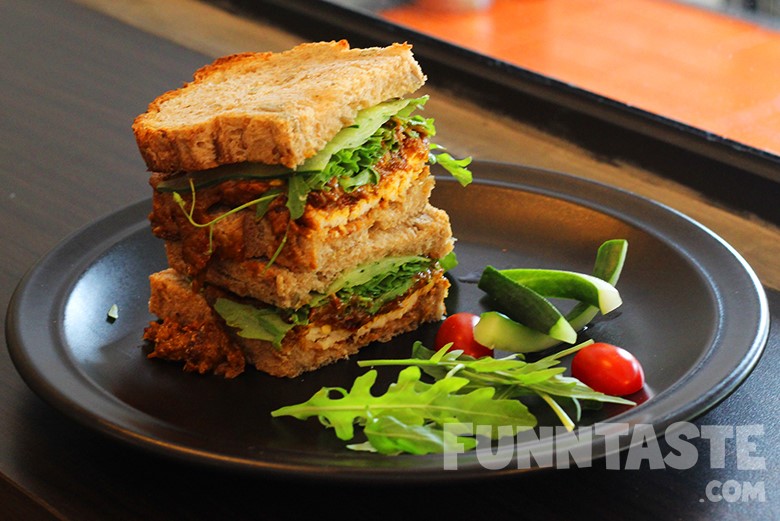 For first timers, you might want to try their signature Kam Heong Chicken Sandwich (RM21).  This sandwich is their signature dish and understandably most popular among the customers too. It is essentially chicken breast with Kam Heong sauce spread and arugula served with homemade oregano toast.  It is also worth mentioning that the café uses 13 herbs and spices to achieve  its quality and distinctive flavour.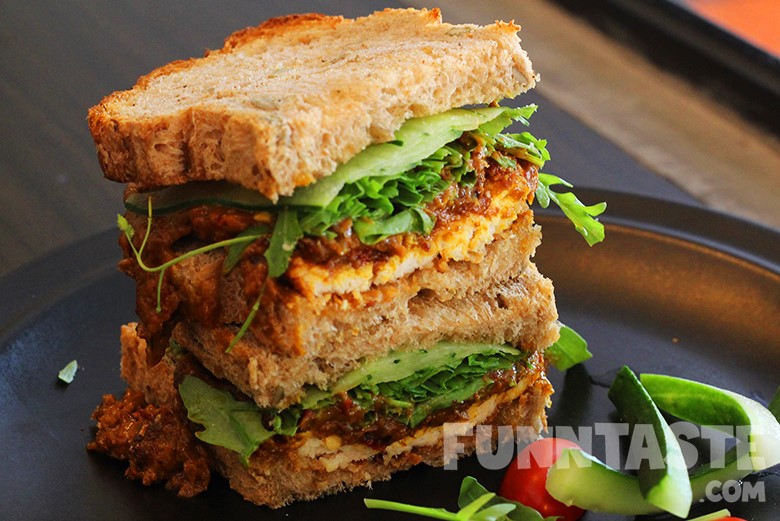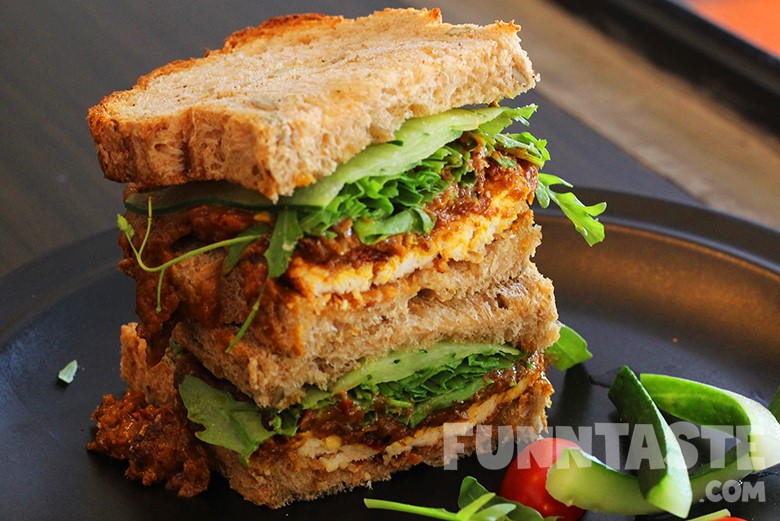 Being a fan of Kam Heong, we can't deny that the sandwich is undoubtedly delicious and had a strong oomph. The Kam Heong flavours were incredibly rich and spicy which surprisingly paired well with their homemade bread. Try it and you will be hooked for sure.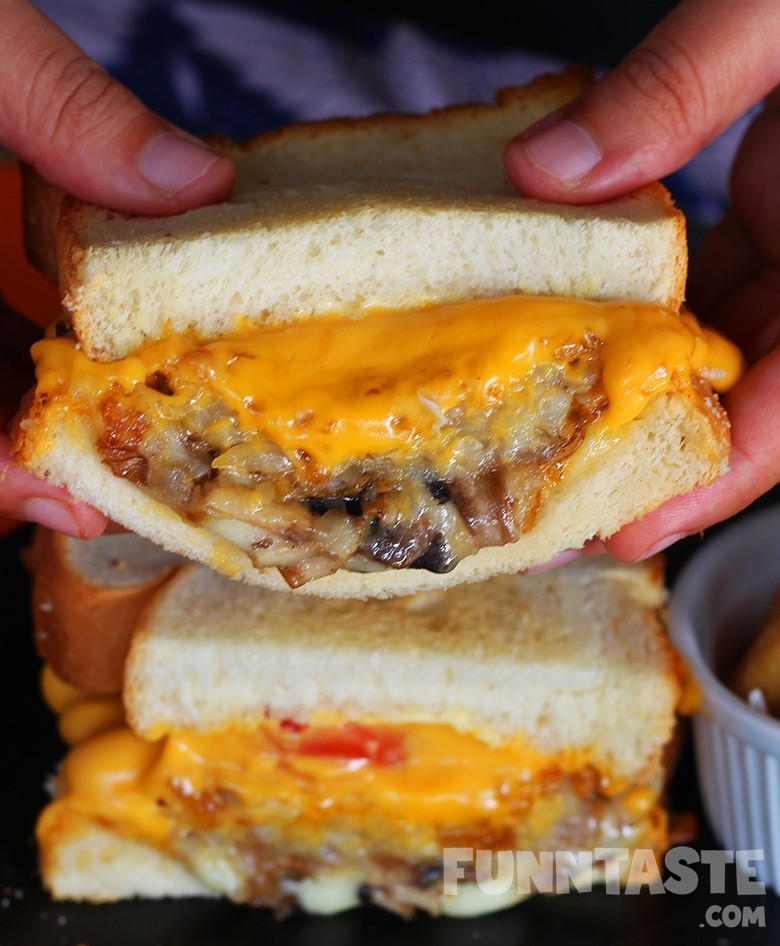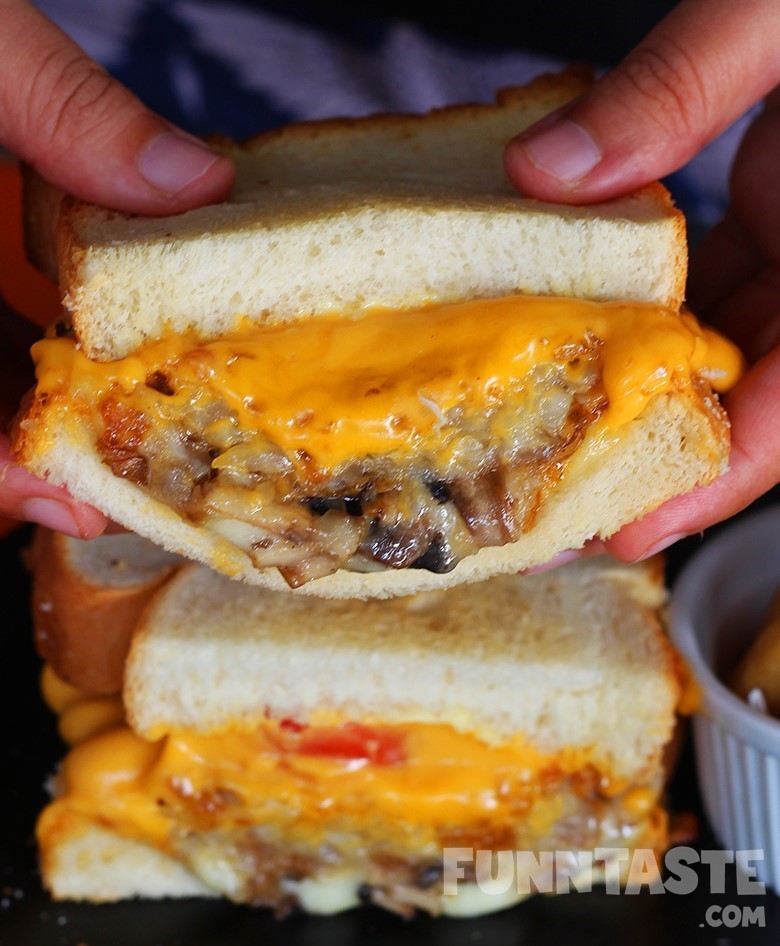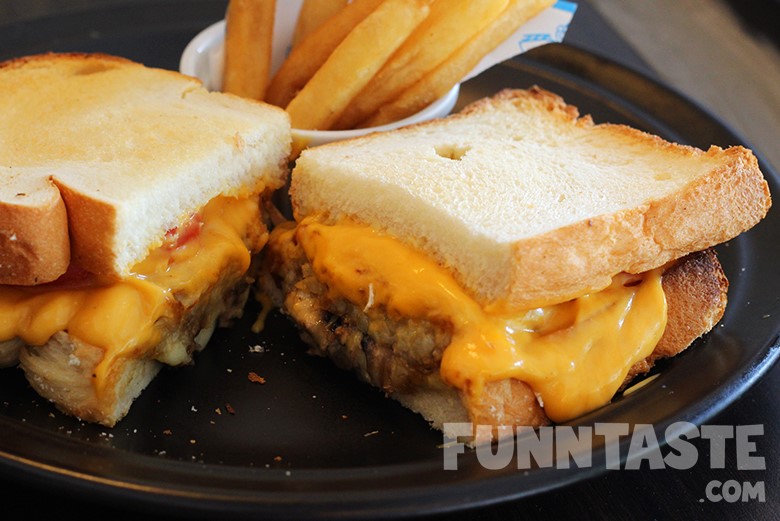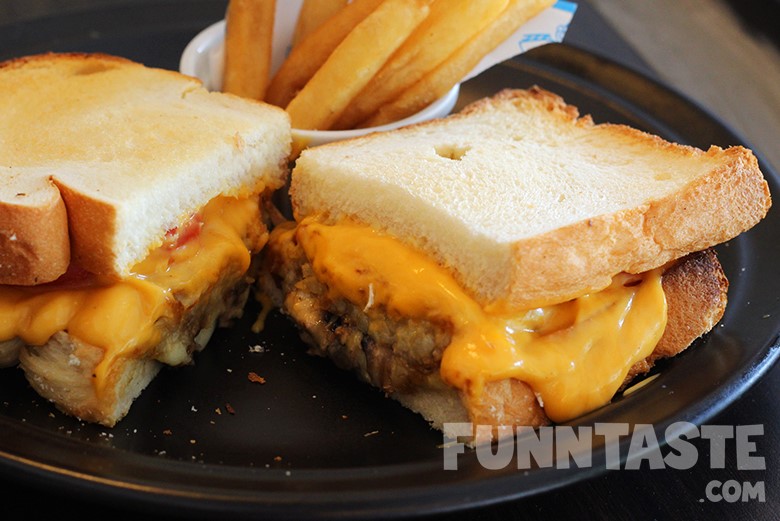 While we were there we also tried their signature Cheezy Meltdown (RM18) which tasted pretty good thanks to the overflowing cheese sauce. This sandwich is 100% vegetarian as it comes with a hash brown patty. If you are not a fan of sandwiches you can choose plenty of other items in their extensive menu.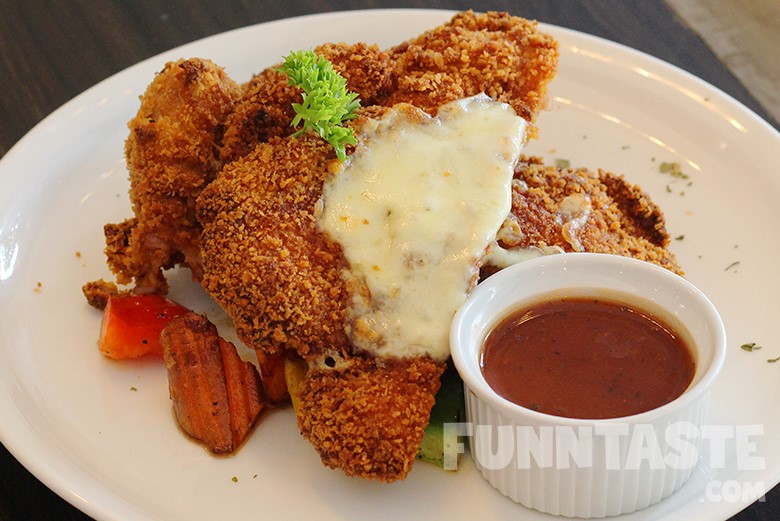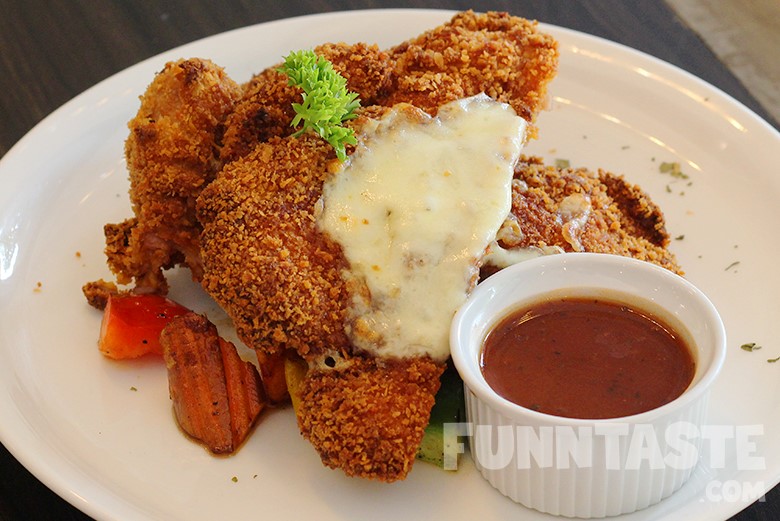 One can't go wrong with the XXL Chicken which is a generously sized chicken chop served with typical vegetables.  The chicken had a crispy crust on the outside and tender on the inside, which pretty much explains why we loved it.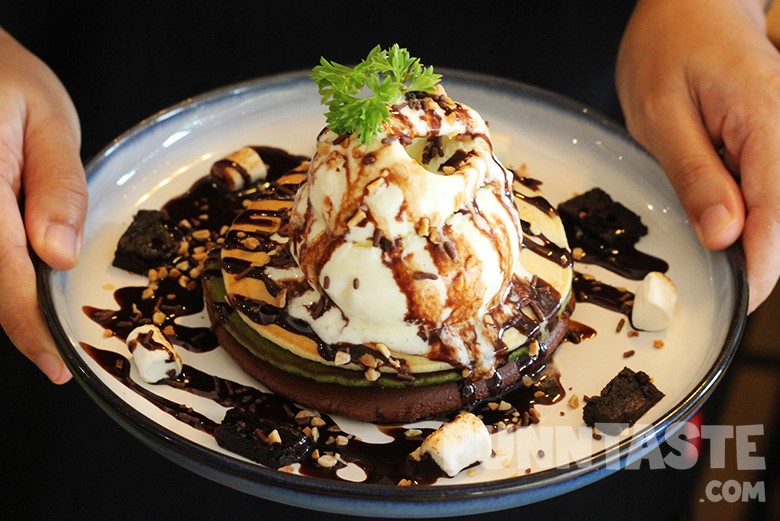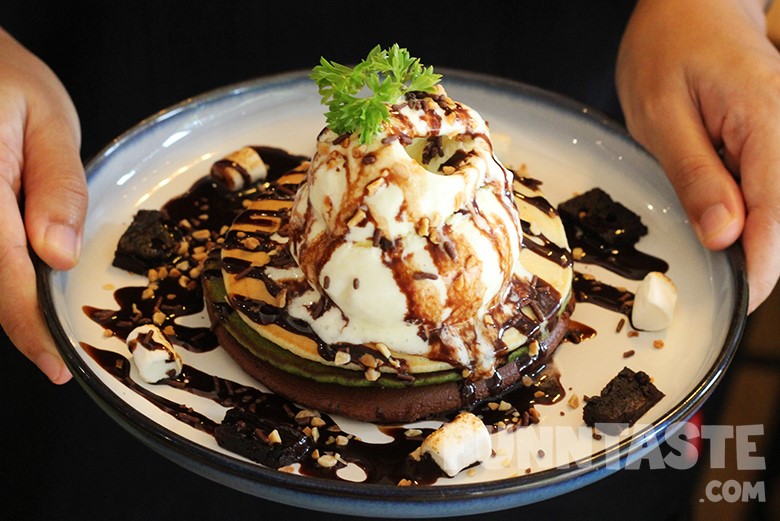 Disaster Platter (RM18) looked so good that we could not resist ordering one. This pancake was served in 3 flavoured layers of Milk, Chocolate and Matcha. The pancake's texture was super refined and silky smooth, it tasted good on its own. Yet the added vanilla ice cream, brownie pieces, marshmallow and nuts enhanced the flavours even more.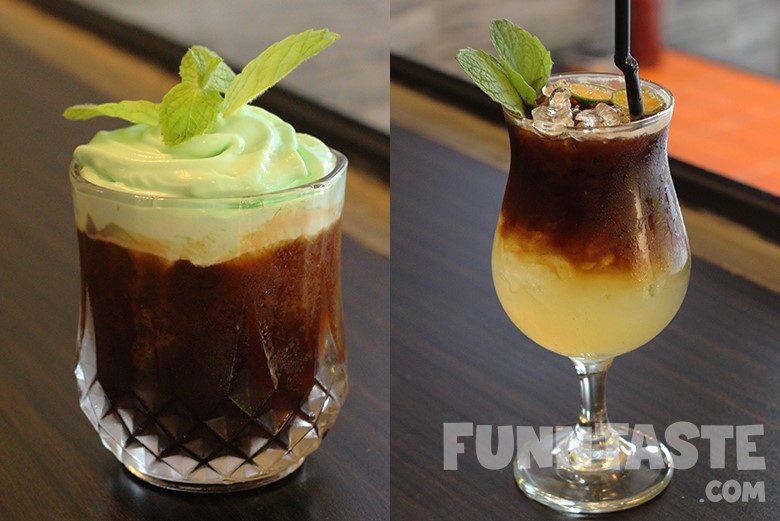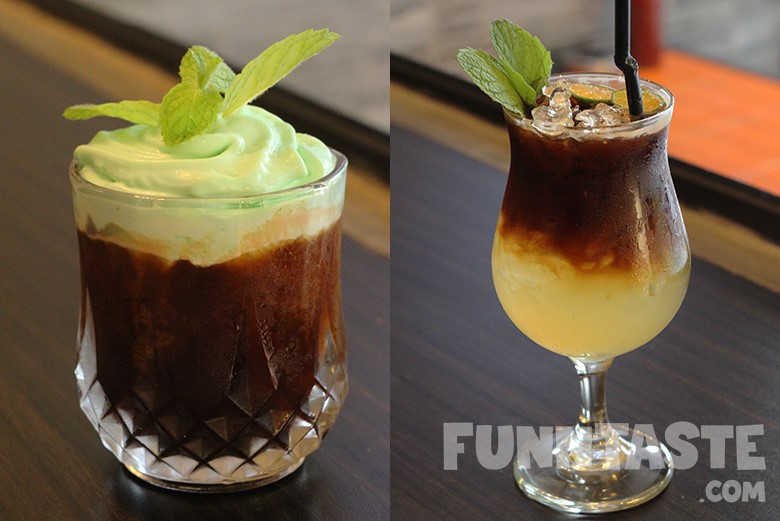 If you are in need of a caffeine boost, both the Espresso Mojito (RM15) and Mint To Be (RM13) will surely do the trick. The coffee flavours were amazingly rich and every sip is bliss.
Despite the hidden location, we notice Good Blue Men has a steady stream of customers and it could swell up during peak hours. The best time to come here is either brunch, late afternoon or after dinner.
This article is written in collaboration with Good Blue Men. 
More Info
Good Blue Men
AG-01, Ground Floor,Block A, Happy Mansion,
Jalan 17/13, Seksyen 17, 46400 Petaling Jaya
Operating Hours: 10AM – 10PM, Daily
Tel: 03-7499 7394
Facebook: facebook.com/goodbluemen
Instagram: Instagram.com/goodbluemen