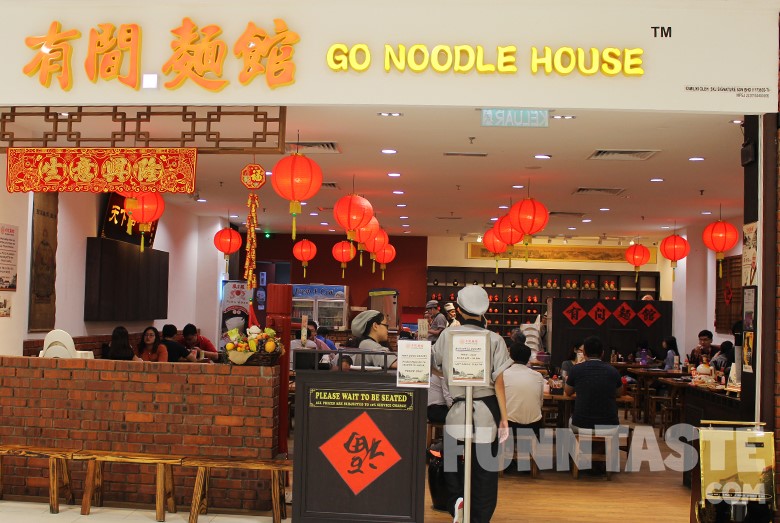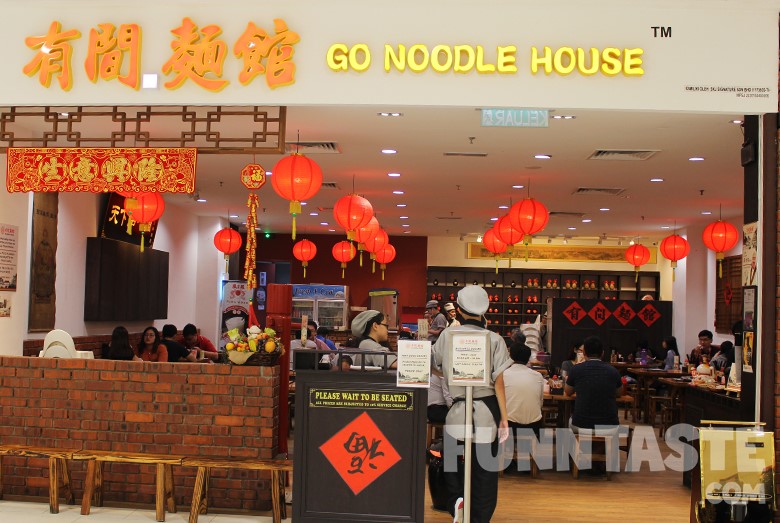 There is always a line up outside GO Noodle House. The restaurant drive regulars coming back every time with their flavourful broth and delicious meatball. You know that saying food that is simple and tasty? GO Noodle is included.
Ever since reading news about GO Noodle's expansion to Australia, we've waited for the opportunity to try the food in this restaurant. The opportunity came as it's been raining on and off recently. So what better way to warm yourselves up than having a bowl of piping hot noodles?
Established in 2014, GO Noodle House now has 19 outlets in just over three years. The outlet we sampled is located in Da:Men, USJ in Subang. At the first glimpse, the restaurant reminiscent of an old Chinese Restaurant using many wooden elements, with Chinese rice wine bottles displaying at the walls, exuding a flair of the Qing Dynasty era in China.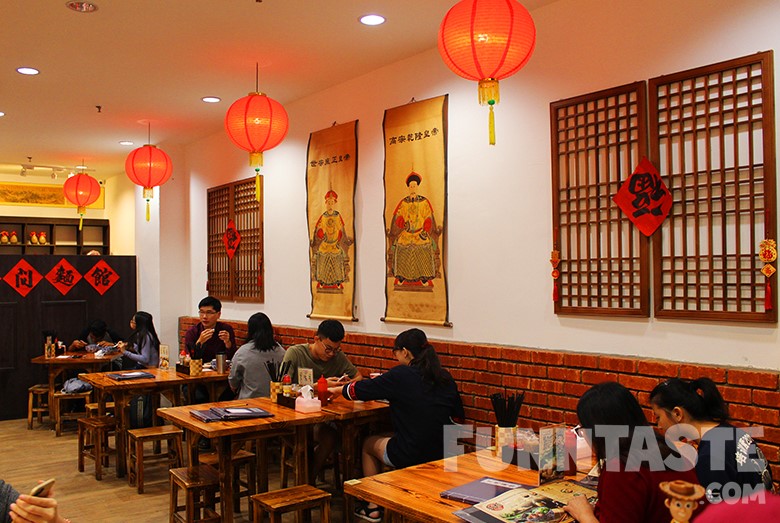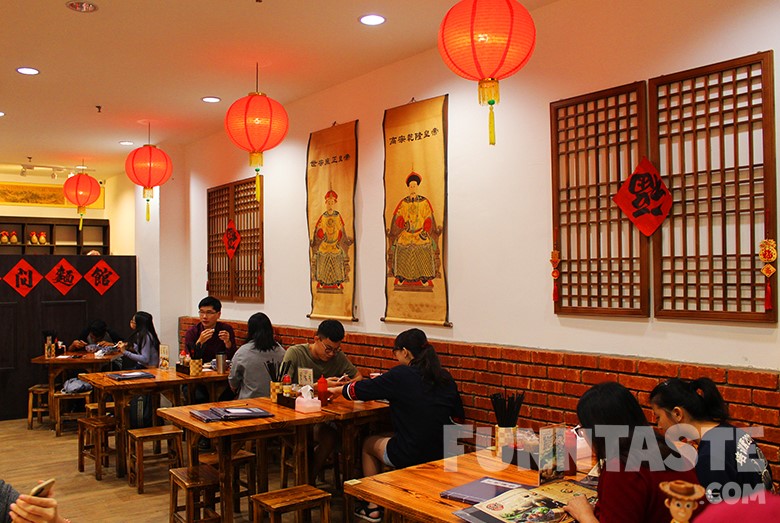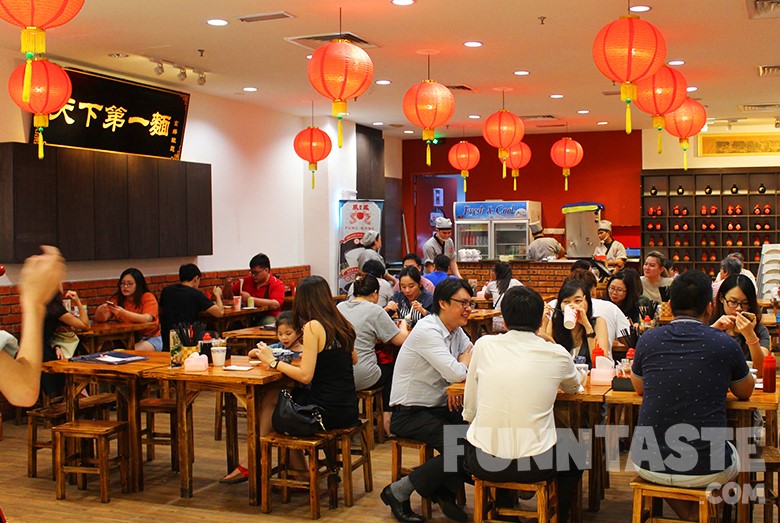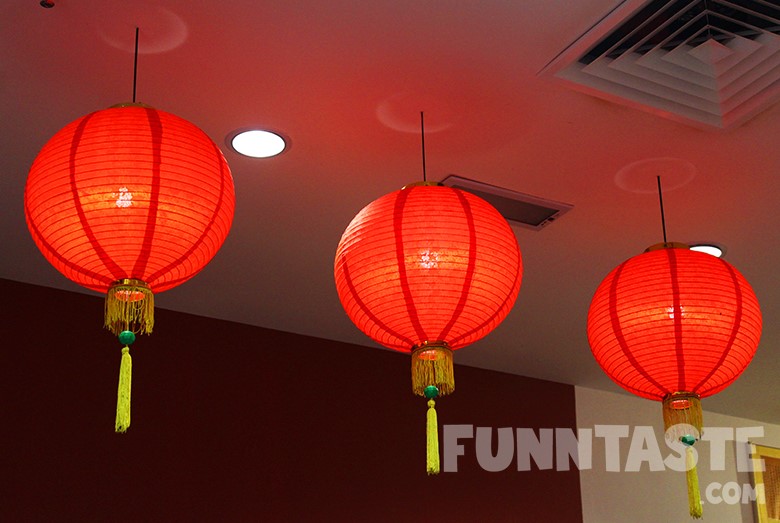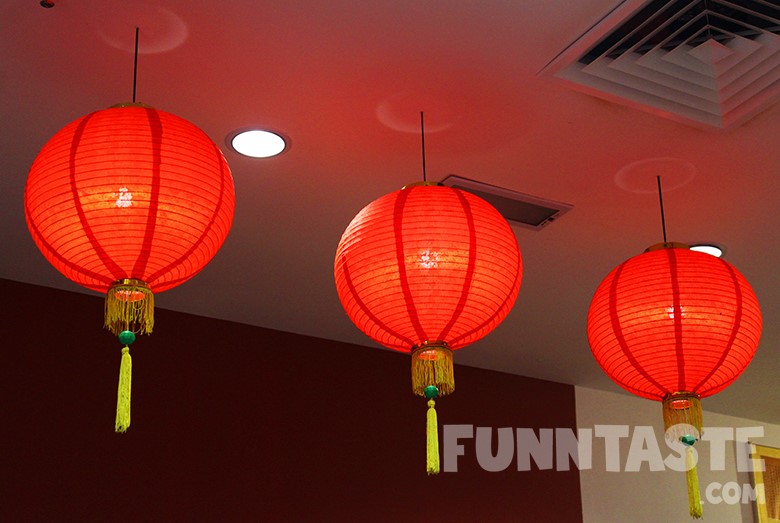 The dining area at GO Noodle can hold about 150 people. It wasn't full, but we were requested to share table with some other people. To me it's fine, but to my dining buddy he felt a bit uncomfortable as he prefers a more spacious area to dine in.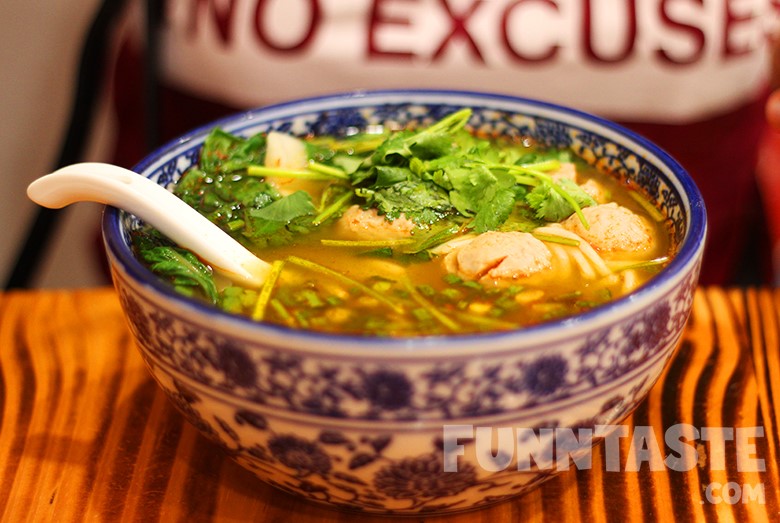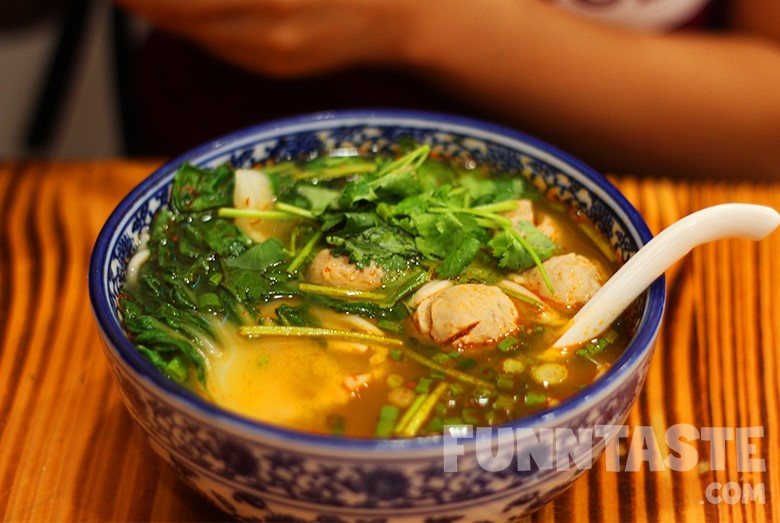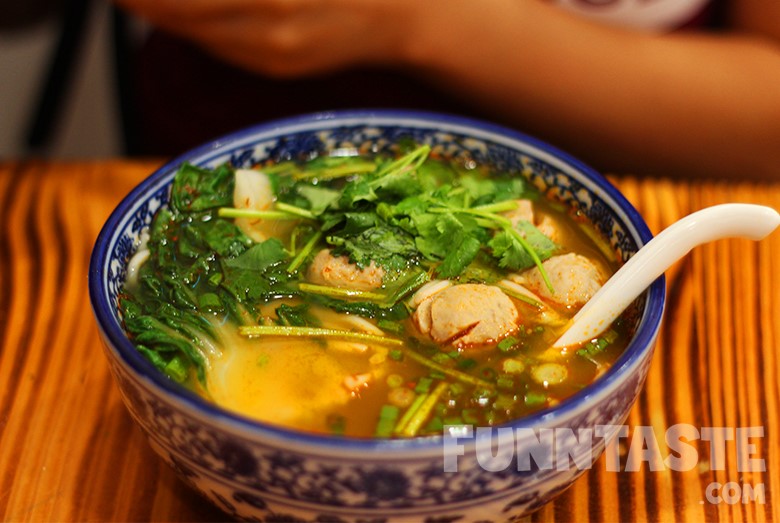 GO Noodle has a menu with a wide range of different noodles and meats (Pork Ball, Fish Ball, Squid Ball, Fish Paste, Pork Belly Slice, Clams, Frog, Scallop and more) for you to choose from, indeed getting spoilt with choices. We went with the Homemade Spicy Soup with Pork Ball (RM10.60).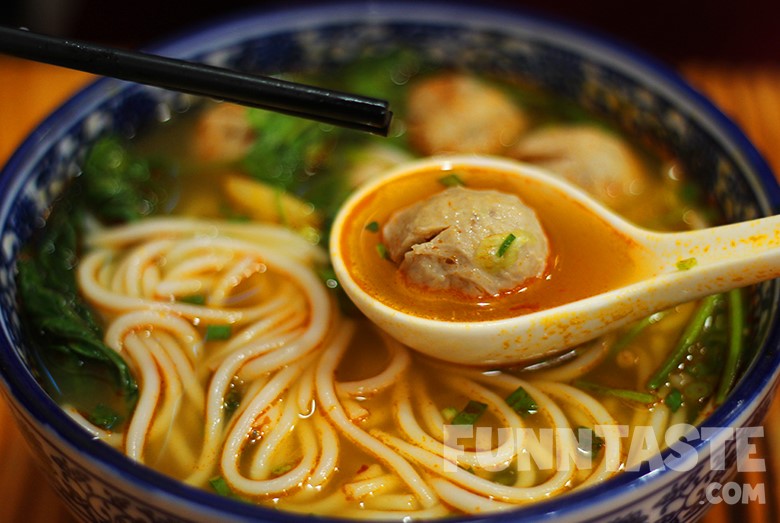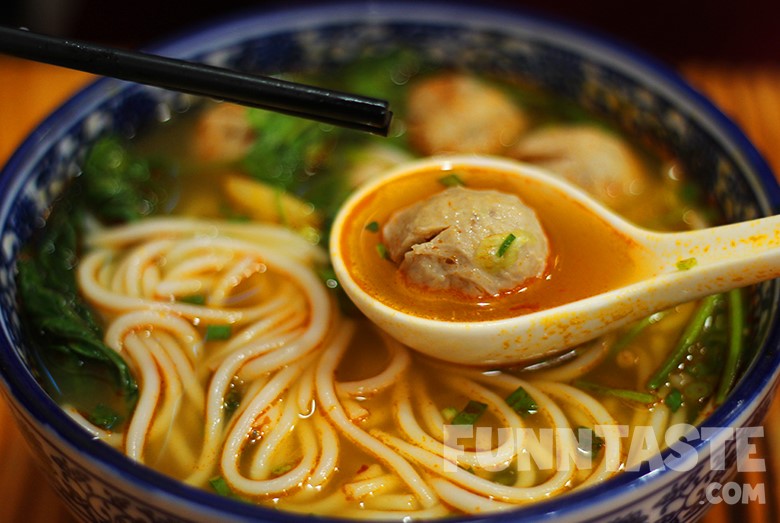 Their homemade recipe soup is made up of Chinese rice wine. Needless to say, we got to begin with the soup first. Took the first sip, the soup was fragrant and robustly flavoured, it was quite addictive to be frank.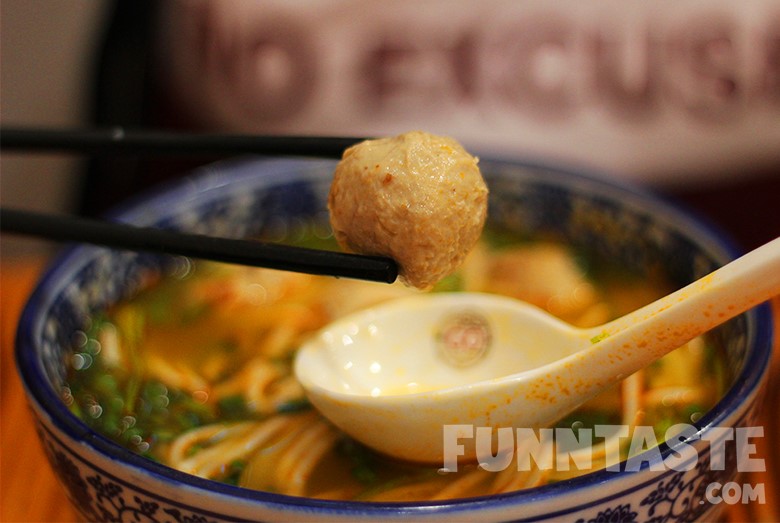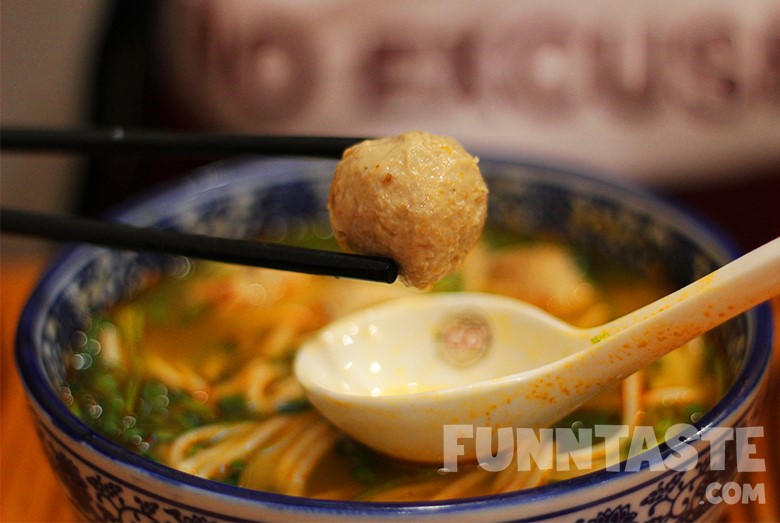 The pork balls was smooth and chewy, it didn't take one bite to finish the whole pork balls, which was great because I get to savour the bounciness slowly as I was eating.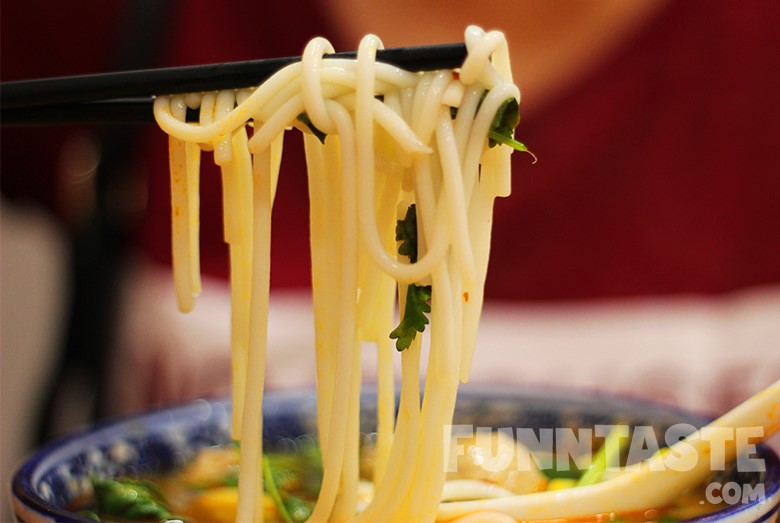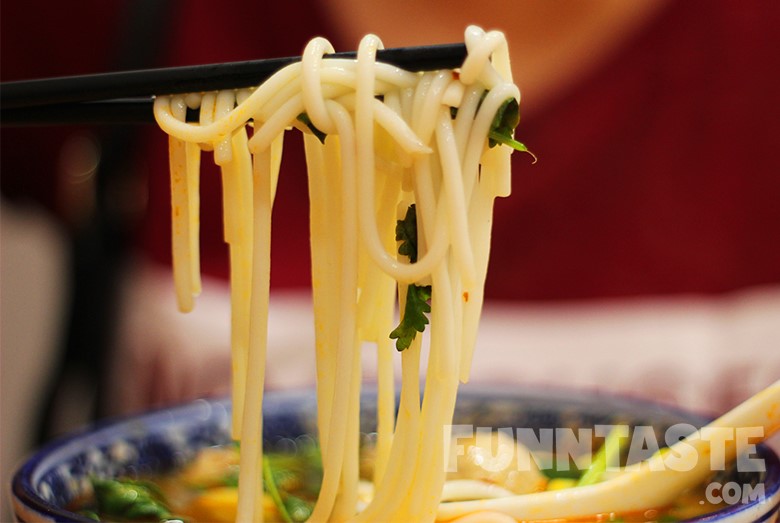 The main component of a bowl of noodle—noodle, in this case was the Mi Xian. The Mi Xian was very soft and silky, without any sort of graininess whatsoever, but you've got to eat them from your chopstick as soon as you lift them out, or they are definitely to go sliding out of your chopstick right away.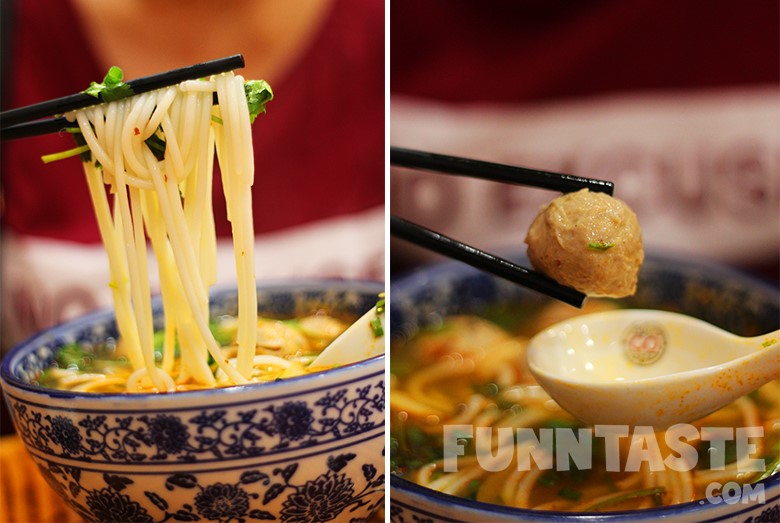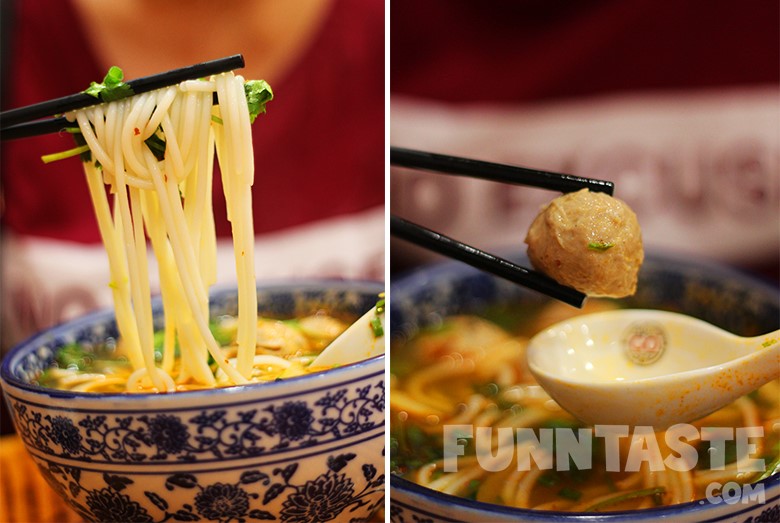 Do give their sambal sauce a try. If you'd like to challenge your palette, they also serve bird's eye chilli.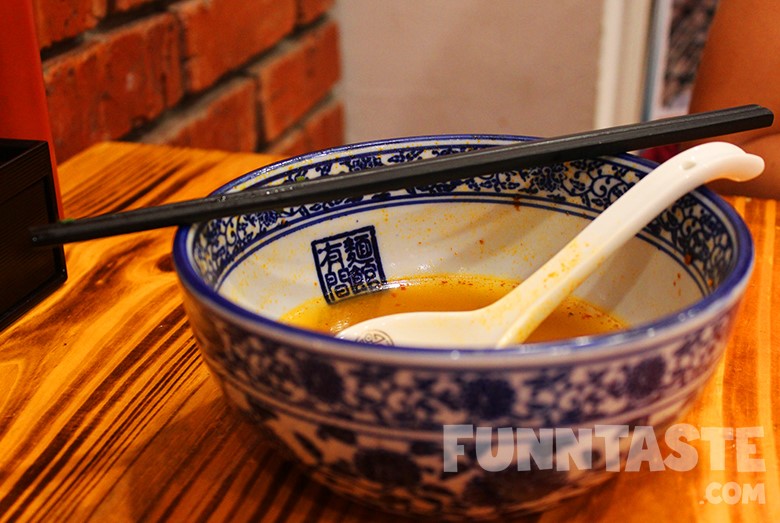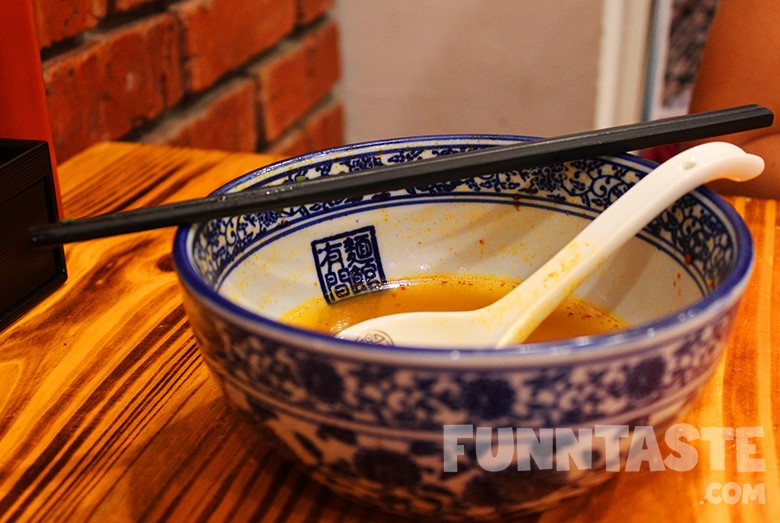 Verdict
We didn't have the chance to try the homemade recipe soup, which is the non-spicy one. Nonetheless it was a very satisfying meal, it left us yearning for more as the soup was amazing. The only thing that we'd minus mark was the atmosphere of the restaurant. Interior and its décor aside, the restaurant can get busy during lunch and dinner time, and it feels cramped and uncomfortable.
More Info:
Go Noodle House
LG.06, Lower Ground Floor,
Da:men Mall, 1, Persiaran Kewajipan USJ 1,
USJ, Subang Jaya,
Selangor 47500
Cuisine: Chinese
Operating Hours: Daily, 10:00AM – 10:00PM