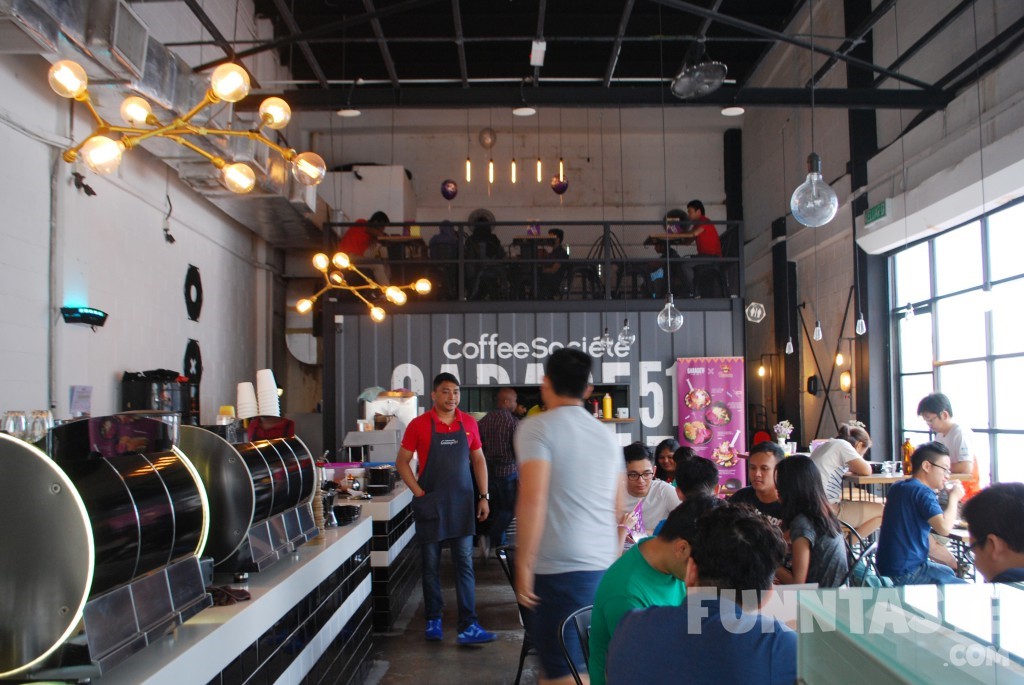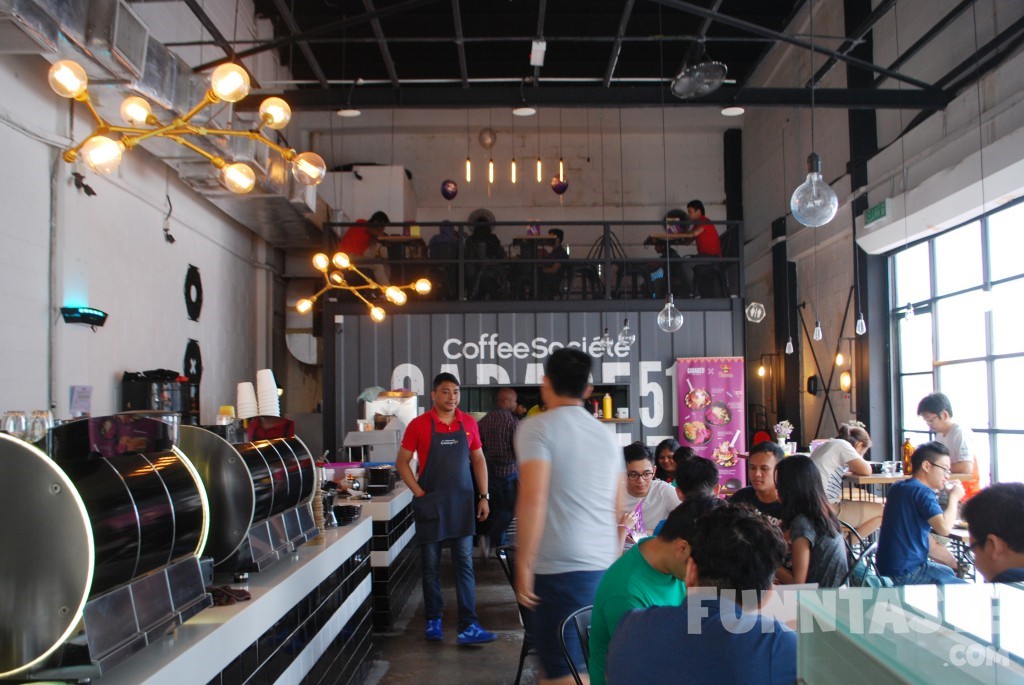 Potato chips lovers have many reasons to rejoice this month. As the title suggests, the popular Bandar Sunway's café, Garage 51 is collaborating with Mister Potato by serving various dishes that comes with Mister Potato's Sweet Potato Crisp on the side.
The café takes "serving Crisp on the side" to a whole new level as Mister Potato's Sweet Potato Crisp can also be found in one of Garage 51's pancake set.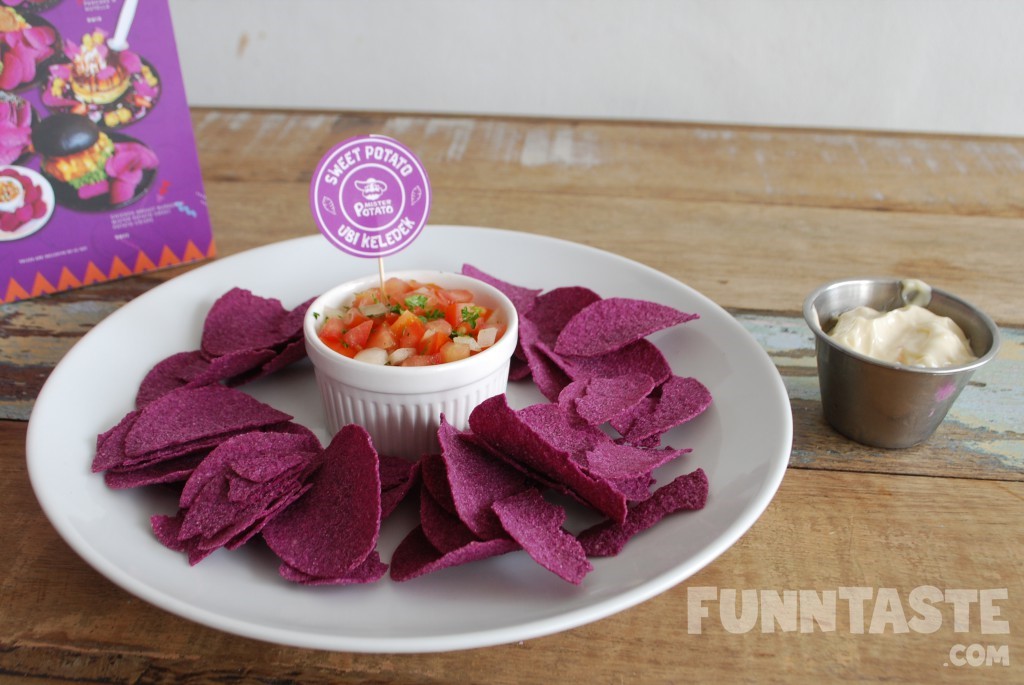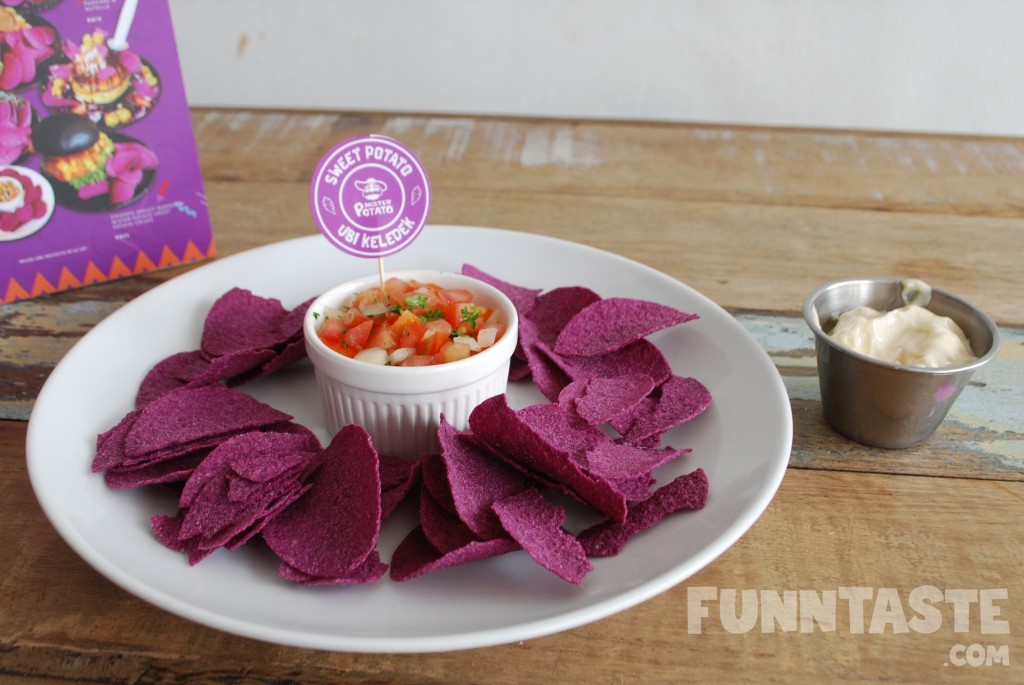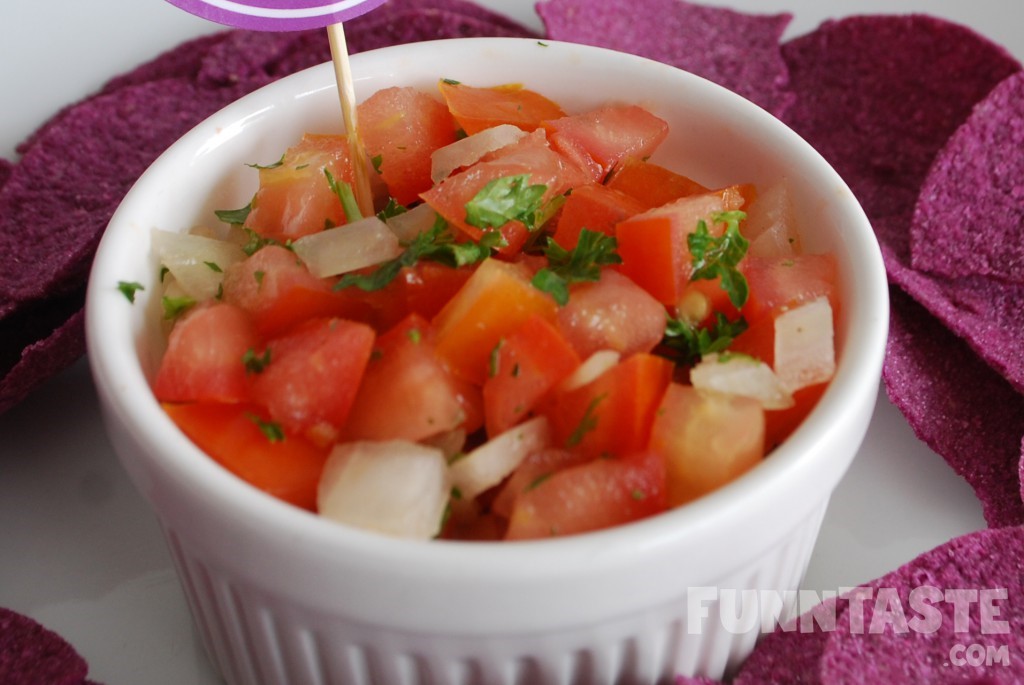 An innovate twist to the rather conventional nachos with tomato salsa. You may be surprise how well Mister Potato's Sweet Potato Crisp with Tomato Salsa and Garage Dip (RM13). Be warned, this dish is highly addictive and will keep you munching on it nonstop till you're full.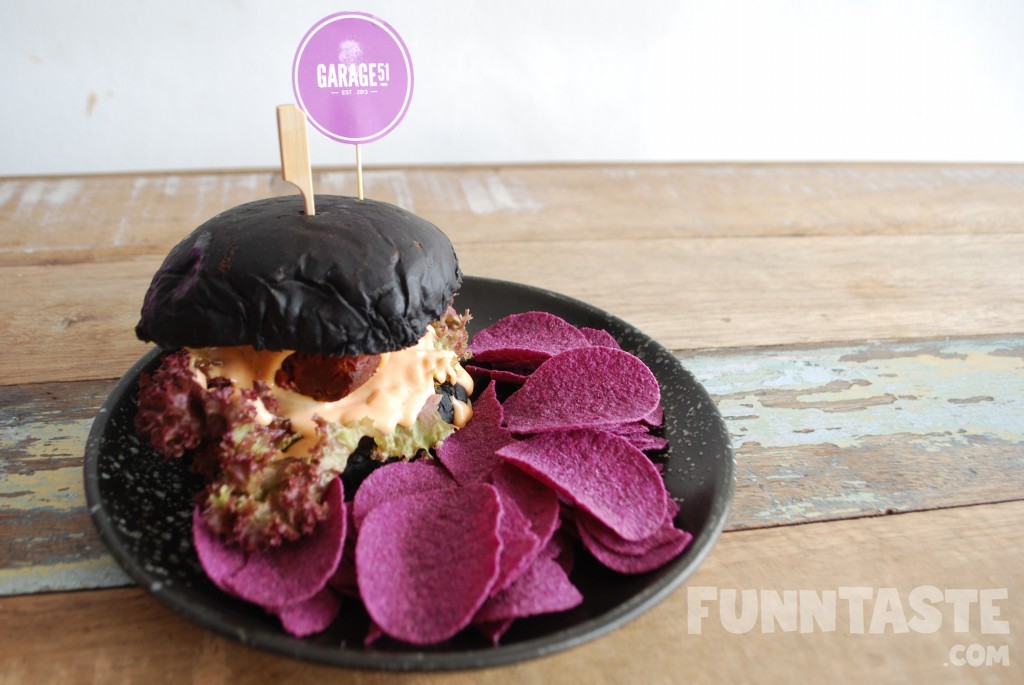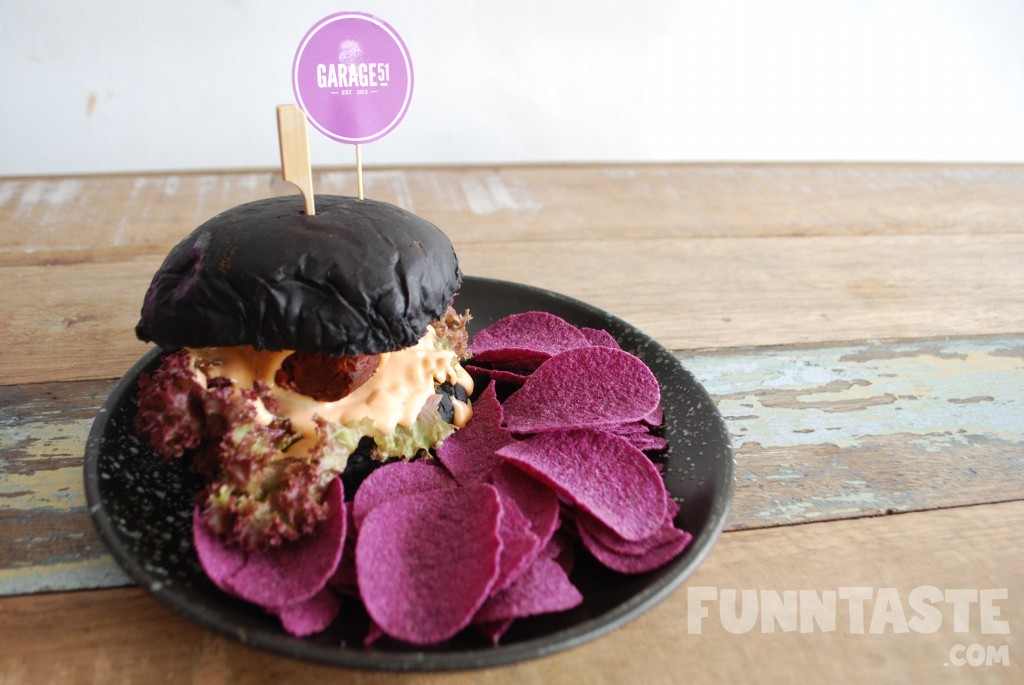 Of cause, what's a good brunch without a nice juicy burger? The Smoked Duck Burger with Mister Potato Sweet Potato Crisps (RM26) is served in a large portion, although it would be great if the patty is slightly bigger. Despite being small, the smoked duck was very juicy and blends well with its cheesy top while the Sweet Potato Crisp gave the perfect balance of a side dish.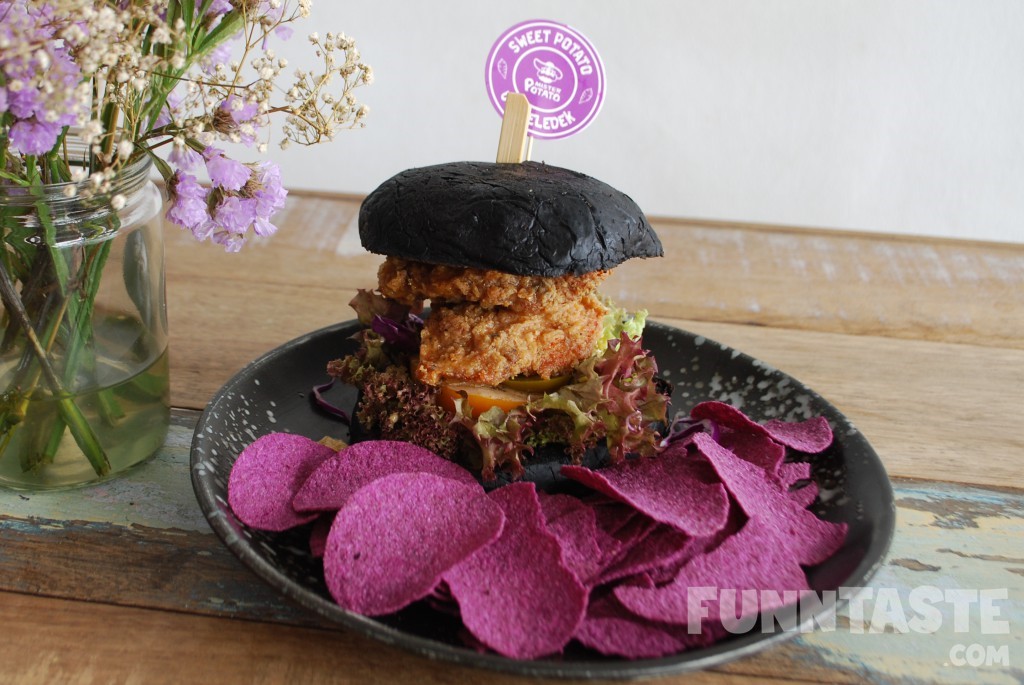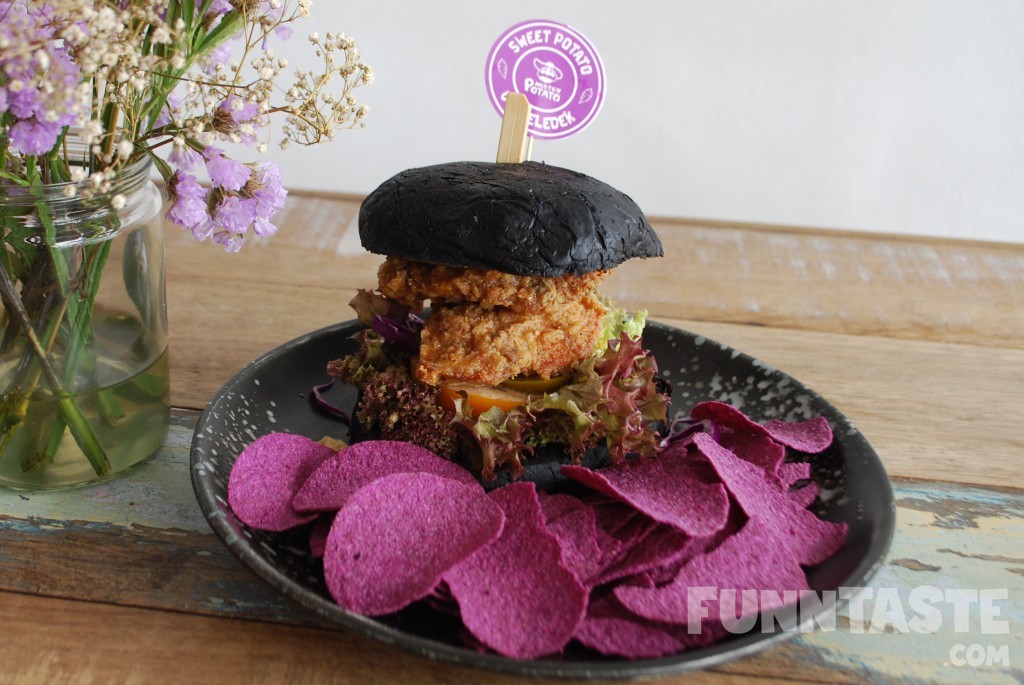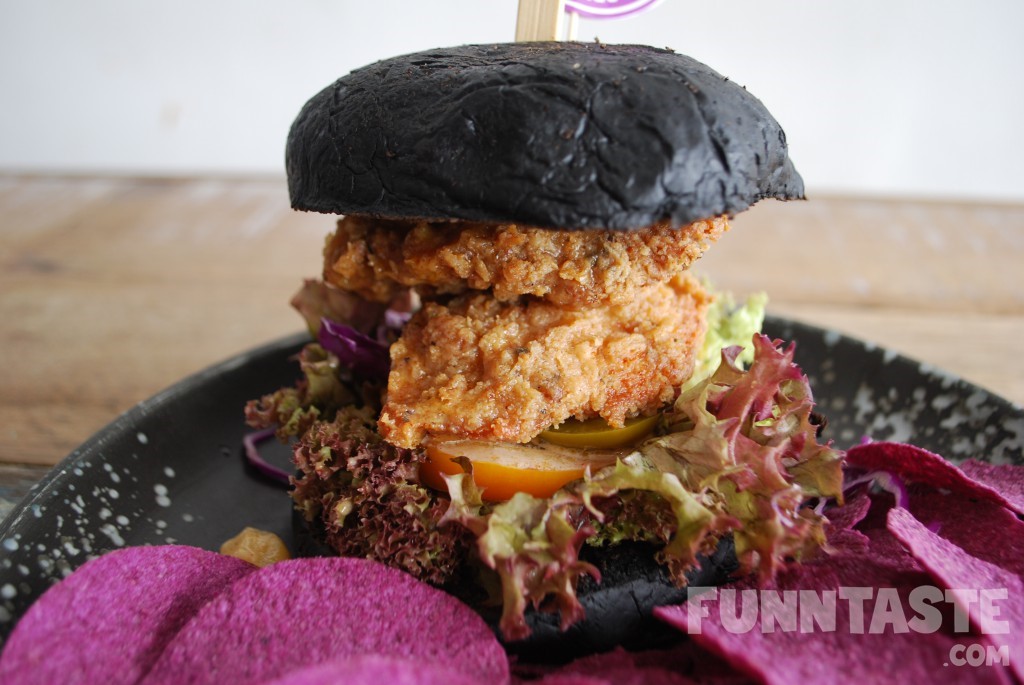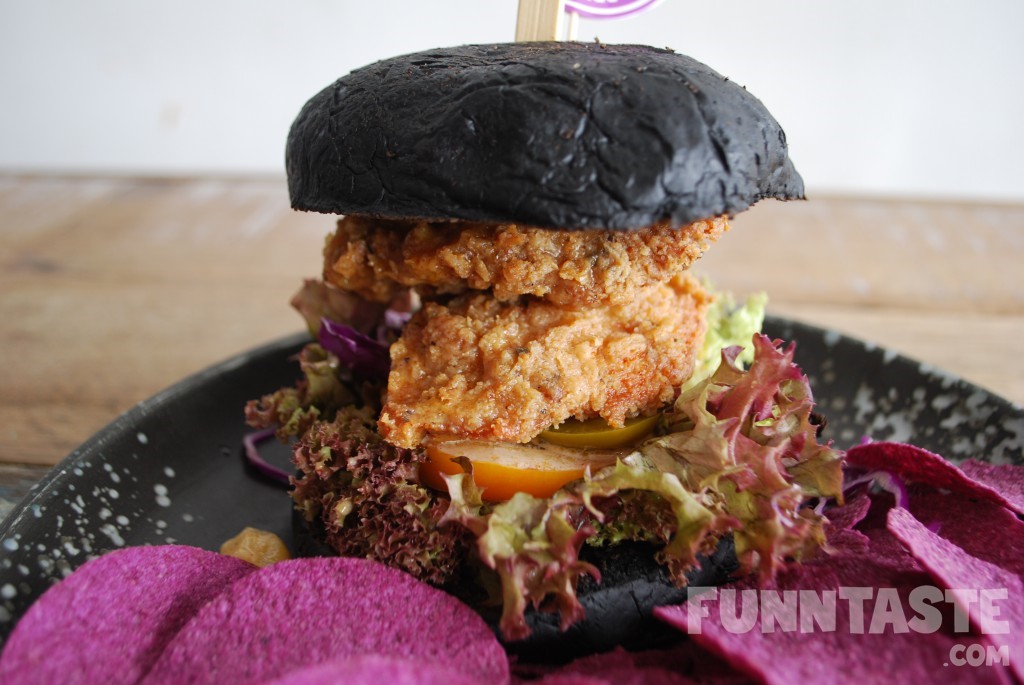 Not a fan of smoked duck?  Try the Butter Chicken Burger with Mister Potato Sweet Potato Crisps (RM18).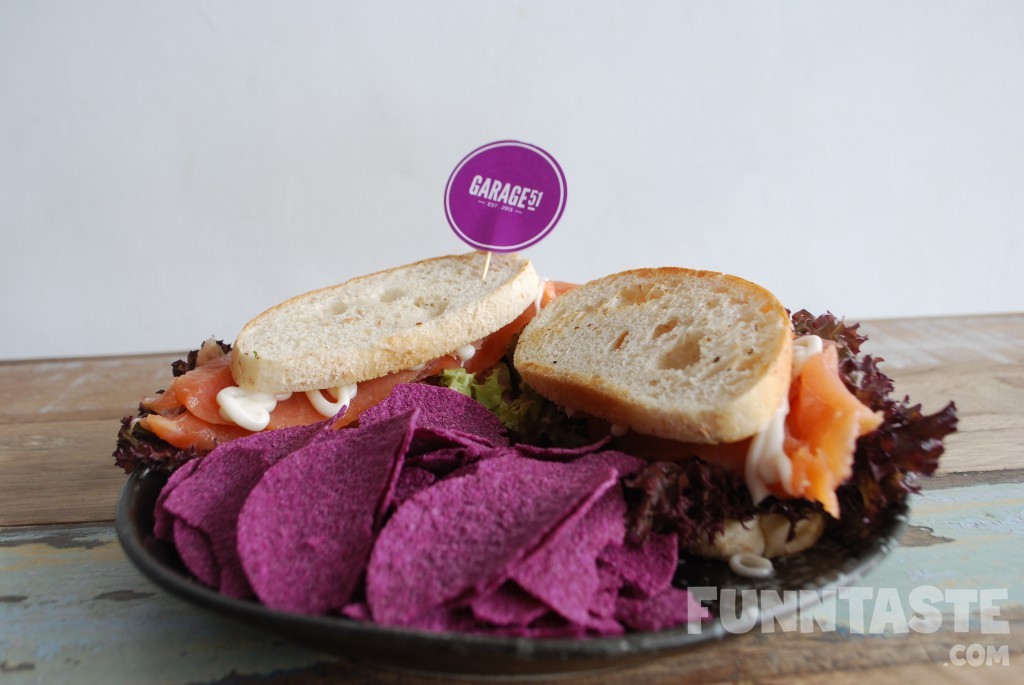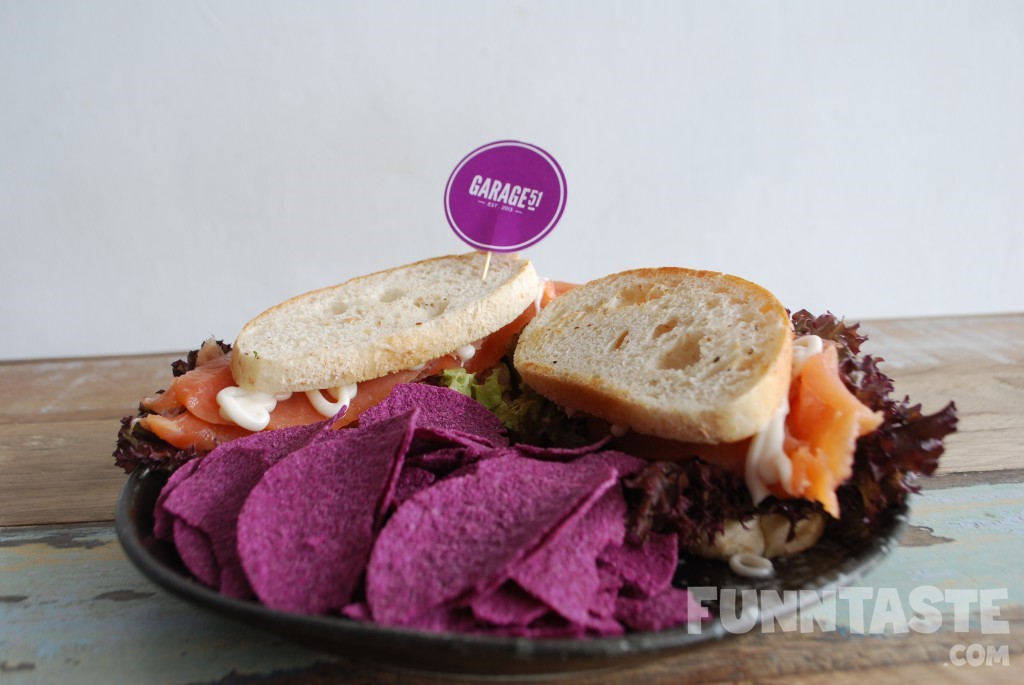 If you'd to skip the burgers for a healthy alternative, you may opt for Smoked Salmon Sandwich (RM23). While the salmon slices were thick and served in a generous portion, the breads could be slightly thinner. Nevertheless, the infusion of salmon and sour cream makes this an enjoyable dish.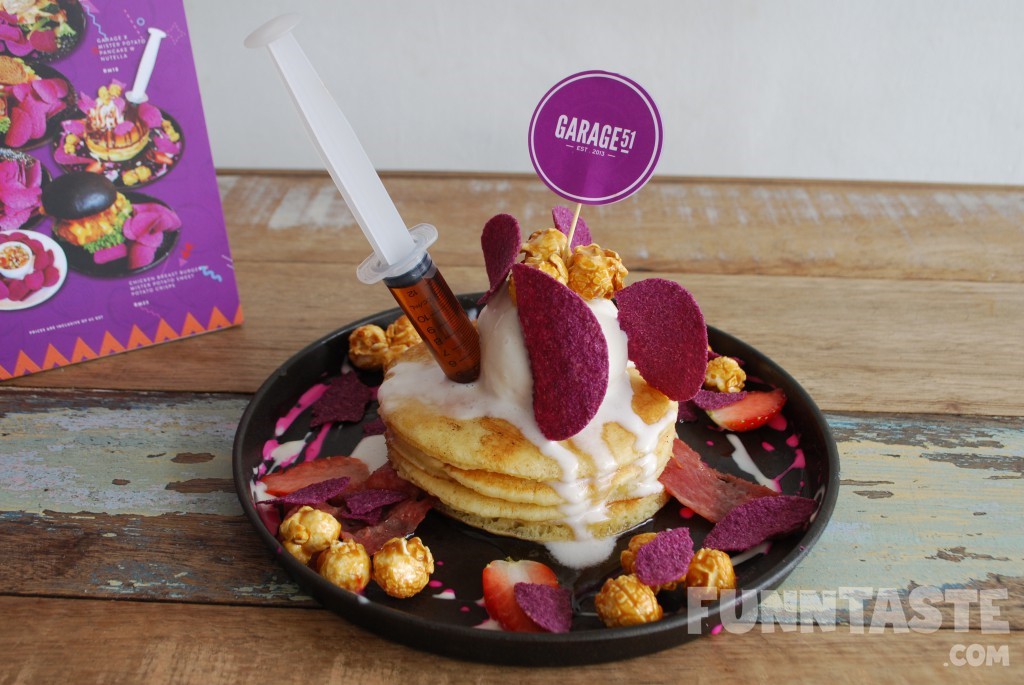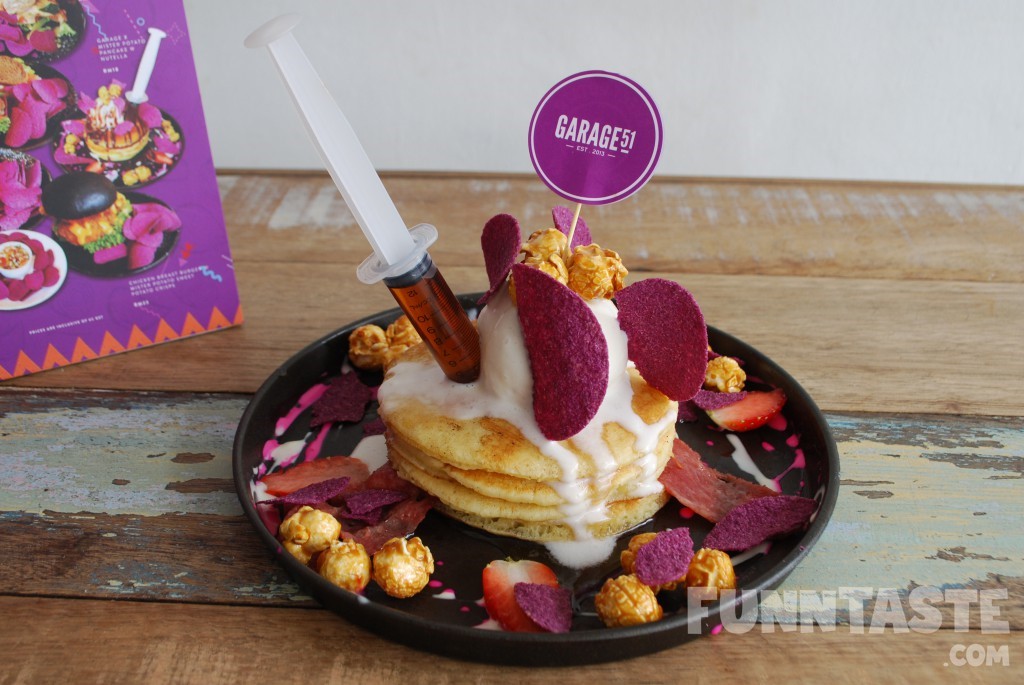 Yup, Garage 51 Mister Potato Pancake with Nutella (RM17) is a thing and you'll be blown by its exploding flavours. Perfect for those with a sweet tooth, this dish comprises of popcorns, fresh strawberries, drizzled with choice of Maple Syrup or Nutella. Pancakes are fluffy as usual, however we personally feel the Sweet Potato Crisp doesn't blend well with this dish. The mouth-watering flavours of Nutella, popcorn and ice cream were slightly overpowering and turned the crisps soggy.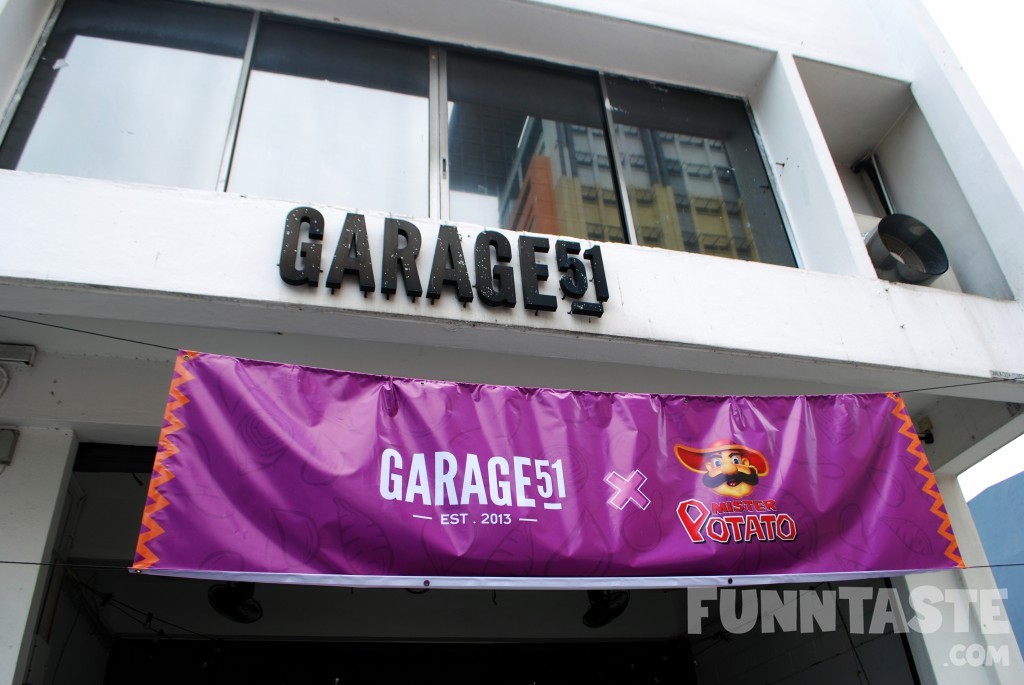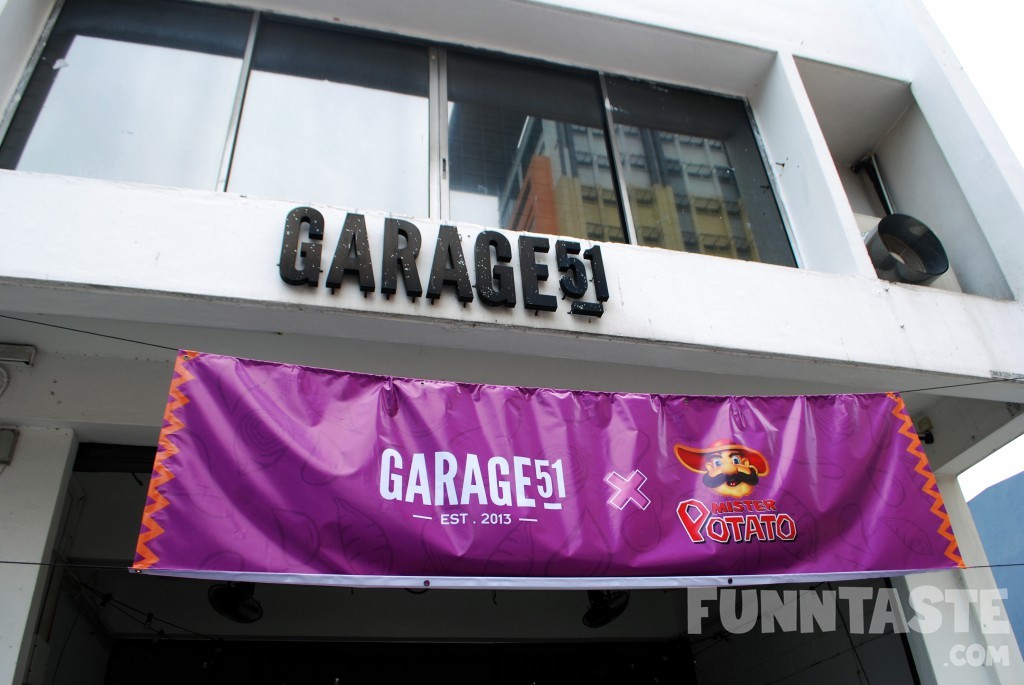 The Garage 51 and Mister Potato menu is now available from till further notice with price range of RM17 to RM26.
MORE INFO:
Garage 51 by Coffee Societe
51, Jalan PJS 11/9,
Bandar Sunway, Petaling Jaya,
Selangor
Tel: 603 – 5612 5618
Facebook: facebook.com/Garage51MY
Operating Hours: Daily, 11AM-11PM