Things To Do
Gangwon's 1st Virtual Concert Korean OST Is Happening On 31 Jan & Here's How You Can Join
We miss travelling overseas so badly! Now that we're at home the majority of time, some of us turn to watch Korean dramas. In particular, Gangwon province has often been featured in Korean dramas, such as Crash Landing On You and Goblin.
Gangwon province is nicknamed Korea's winter wonderland. The place has been a beloved destination for a long time. But until things change, we will have to travel virtually.
If you'd like to curb your wanderlust or K-Drama withdrawals, we have an awesome news just for you.
Organised by Gangwon Tourism, the virtual concert 2021 ON:TACT GANGWON GLOBAL SNOW FESTA is a global digital campaign that connects the world together and enables everyone to go on a virtual winter journey to Gangwon province. The virtual concert will be broadcast publicly via YouTube on 31 Jan this Sunday.
Let's mark the calendar and take on a virtual trip to watch this concert, as they have a line-up of performances by some of the popular artists from Korea, so scroll down to find out all.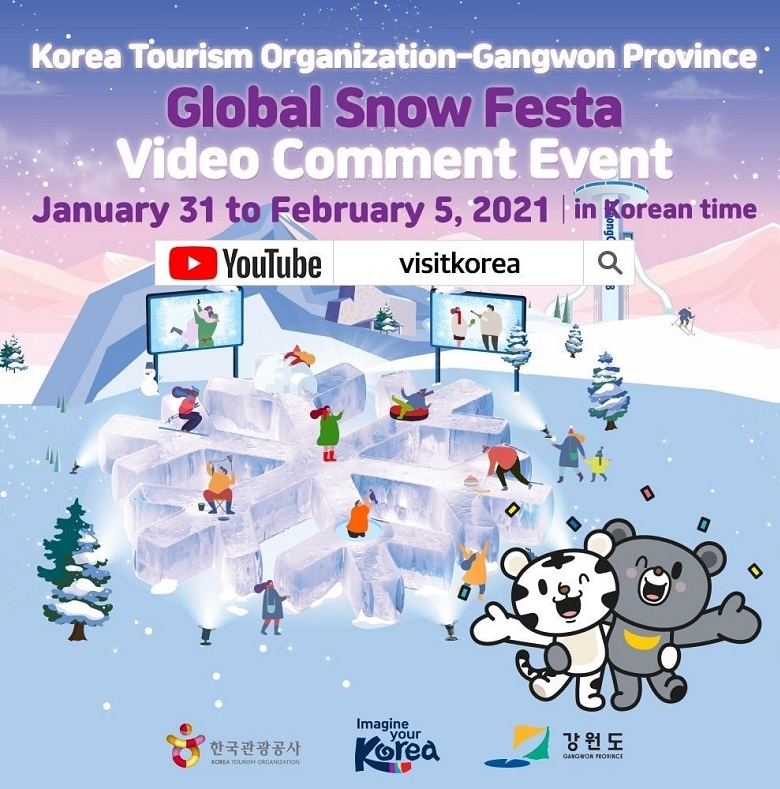 1) K-Drama OST Live Performance
Top quality concert featuring soundtracks of your favourite Korean Dramas filmed in Gangwon Province such as:
Crash Landing On You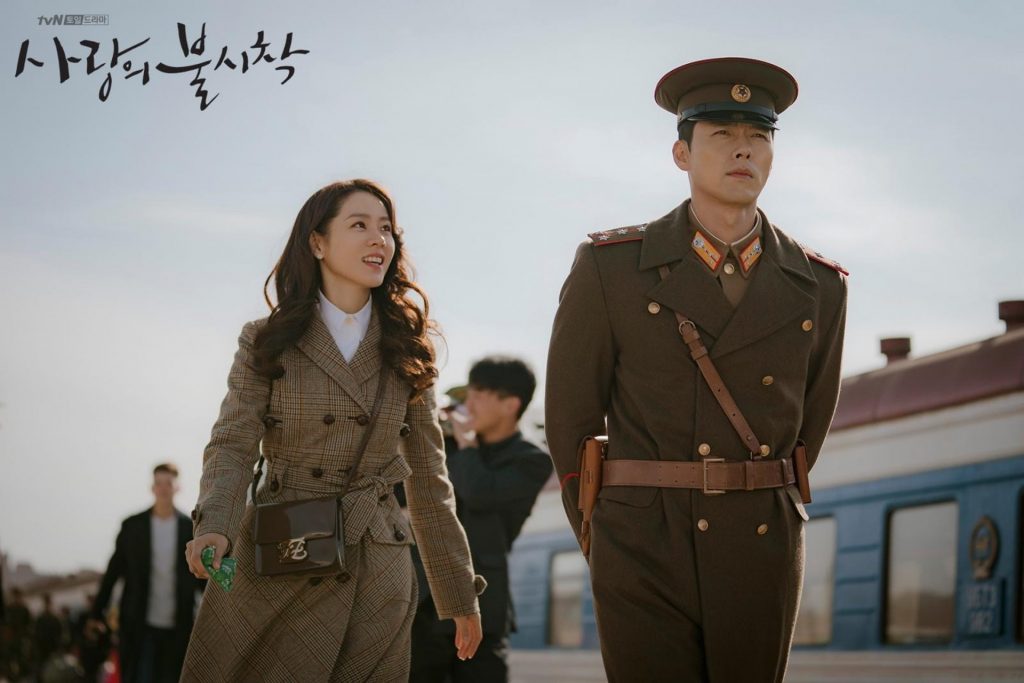 Goblin
Here are the 10 Performances of Korean Drama OST in this virtual concert.
1) Take Off – Butterfly by Hwang Chi-yeul and orchestra
2) Goblin – I Will Go to You Like the First Snow by Ailee
3) Ice Flower – Queen of Ambition by Ailee
4) Can You Hear Me? – Hotel Del Luna by Ben
5) The Heirs – I'm saying by N.Flying
6) My Love from the Star – My Destiny by LYn
7) Legend of the Blue Sea – Love Story by LYn
8) Welcome to Dongmakgol – A Waltz Of Sleigh by orchestra
9) Descendants of the Sun – You are my everything and Talk love by orchestra
10) Crash Landing On You – The Song for My Brother by orchestra
2) Virtual Winter Travel to Gangwon
Explore the winter activities in Gangwon, the Wonderland of Snow. Some of the activities to take part in such as skiing, ice fishing, winter curling a.k.a "chess on ice". Don't forget to stay in their snow resorts when you're in Gangwon.
3) Synergized Features with Cutting-Edge Technology
Be surprised by the special stages with high-end holographic VR and AR content!
Win Exclusive Gifts From Gangwon By Tune In To The Virtual Concert
Simply tune into the Global Snow Festa video on the Korea Tourism Organization's YouTube channel and answer the question correctly, from Jan 31 to Feb 5, 2021.
Stand a chance to win a BT21 doll, a KTO Kingdom Friends doll and a ski resort pass!
Make sure to watch the entire show and stand a chance to win the lucky draw! Share this amazing news to your fellow K-Drama and K-Pop fans! Surprises are waiting for you!
The full details of 2021 Gangwon Snow Festa are as follow:
Date: 31st Jan 2021 (Sunday)
Time: 4.30pm
For more information about the career fair, check out Gangwon Snow Festa official website here https://snowfesta.kr/ and social media at Facebook and Instagram. 
#Korea #Gangwon #2021SnowFesta