Food & Drinks
Nasi Lemak Goreng Chef Fauzey @ Petaling Jaya Old Town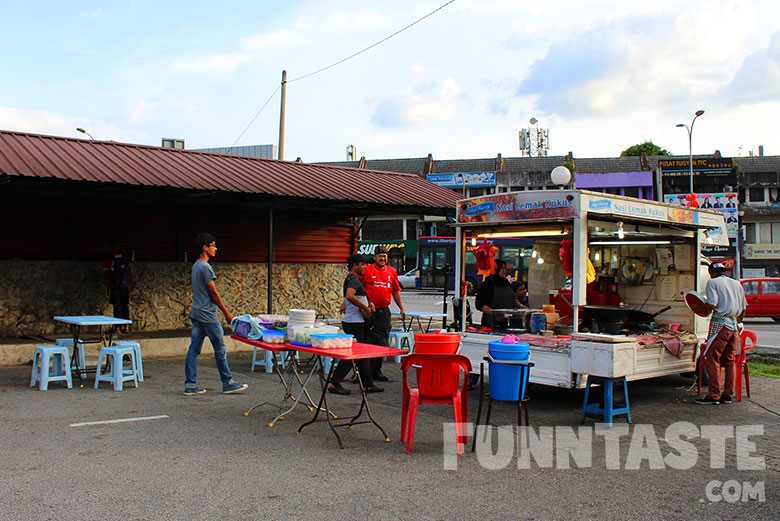 There are lots of delicious nasi lemak stalls around Petaling Jaya area such as Nasi Lemak Bumbung and Nasi Lemak Kukus SS12.  Joining this list is Nasi Lemak Goreng Chef Fauzy, a household name in Petaling Jaya which had recently caught our attention due to its unique twist of this widely beloved dish.
Since 2011, Chef Fauzy has appeared on TV, magazine and newspaper write up countless times. Despite his stall's popularity, he is still humble and friendly towards his customers. He saw us with a tripod and camera, and can't help but to ask us our opinion in this dish. This shows how much he care about his craft. We definitely admire chef who ask for room for improvement.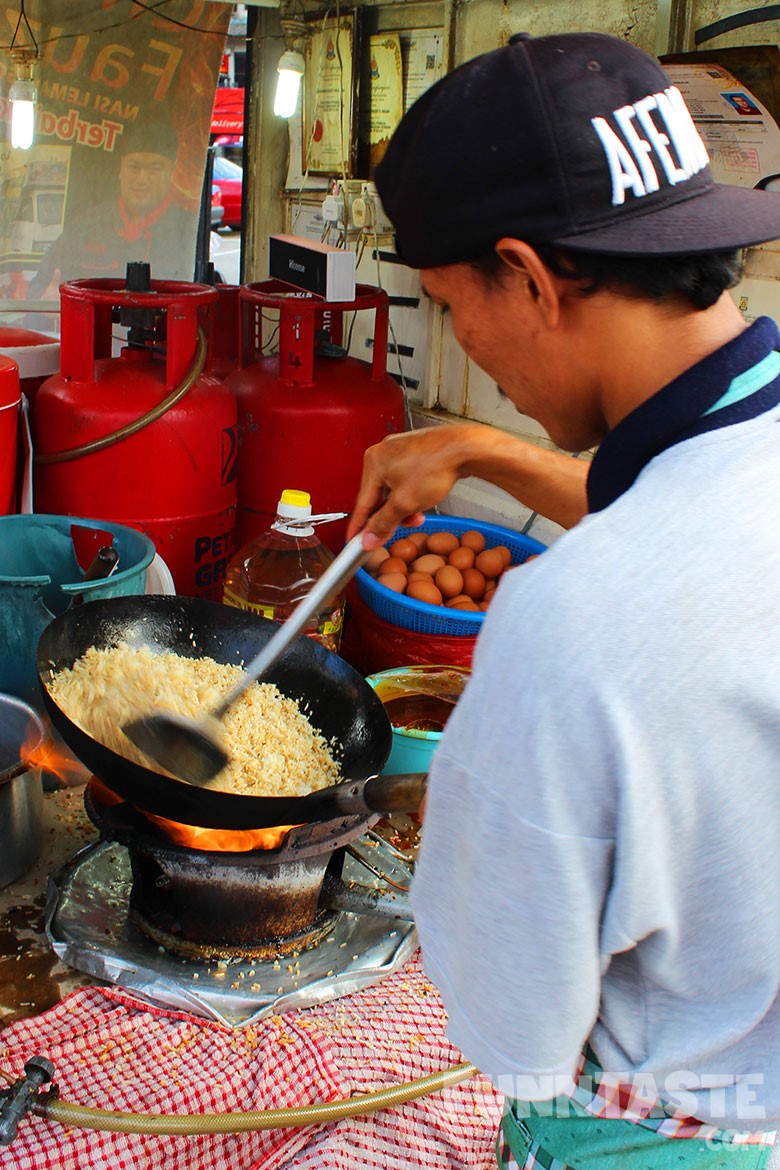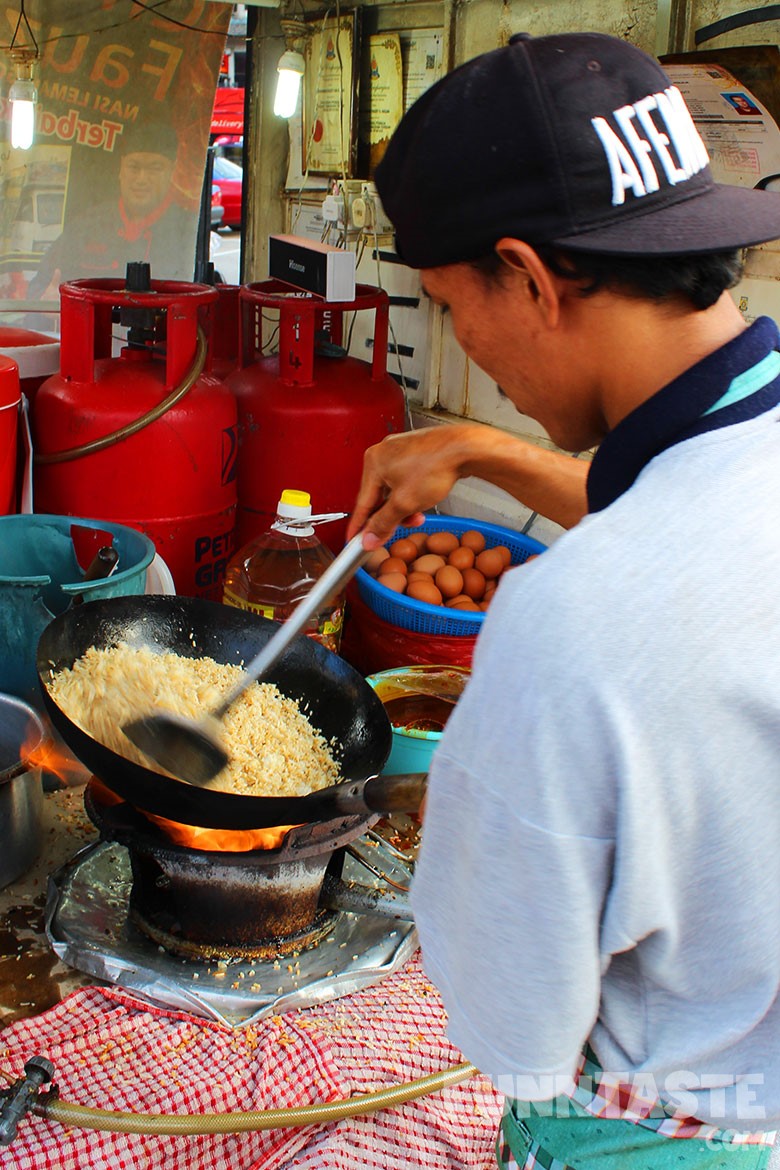 Chef Fauzey sell fried nasi lemak, or more commonly known as nasi lemak goreng. Located behind a bus station at Jalan Othman, Petaling Jaya, Nasi Lemak Goreng Chef Fauzy whips up one of the most interesting  modification of nasi lemak dish. Instead of serving regular santan rice, they fried the santan rice with their homemade sambal sauce over a hot wok. It's also worth mentioning that the sambal here is cooked for 4 hours every morning.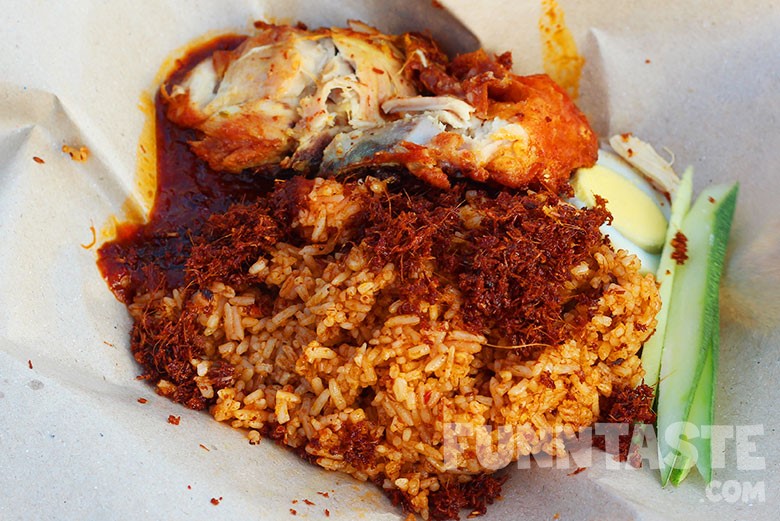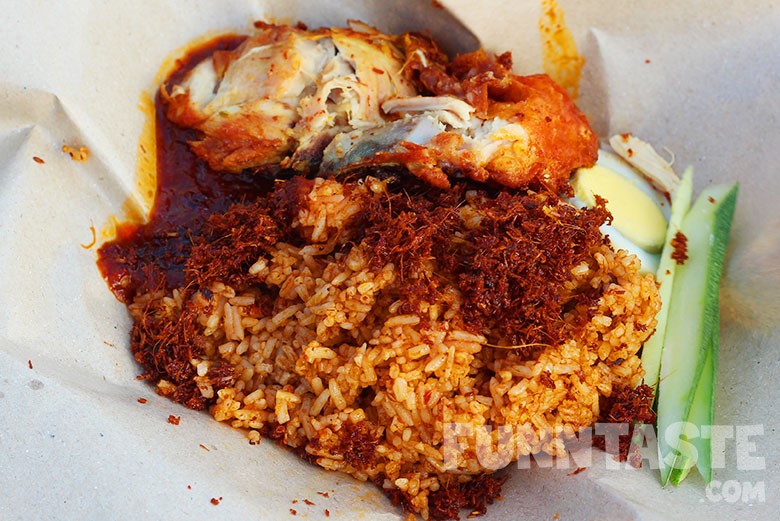 A standard plate of Nasi Lemak Goreng with fried chicken cost RM8 which is topped with cucumbers and soft boil egg.
The rice was soft and moist, packed with "wok hei" flavour. It was a tad bit spicy and clearly the best part of the entire dish. Having a "wok hei" flavoured sambal rice instead of regular nasi lemak rice was certainly an interesting experience.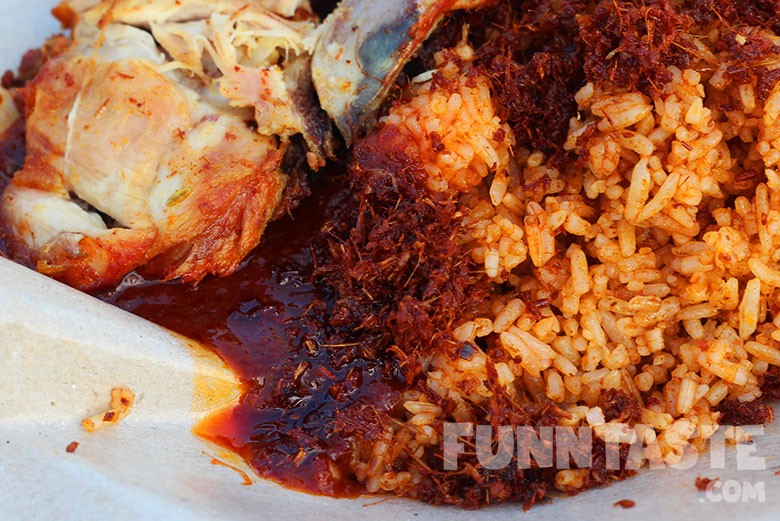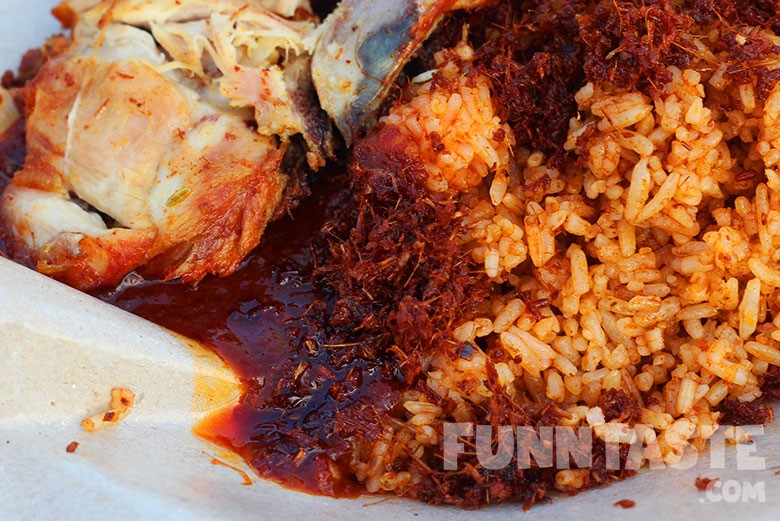 The sambal was super spicy and flavoursome, will certainly please spicy food lovers. It should satisfy your palates if you enjoy the spicy kick of sambal. The fried chicken was double fried to ensure crispiness while maintaining the moist on the inside. Personally we felt there was nothing too special about the spicy but it's still good enough.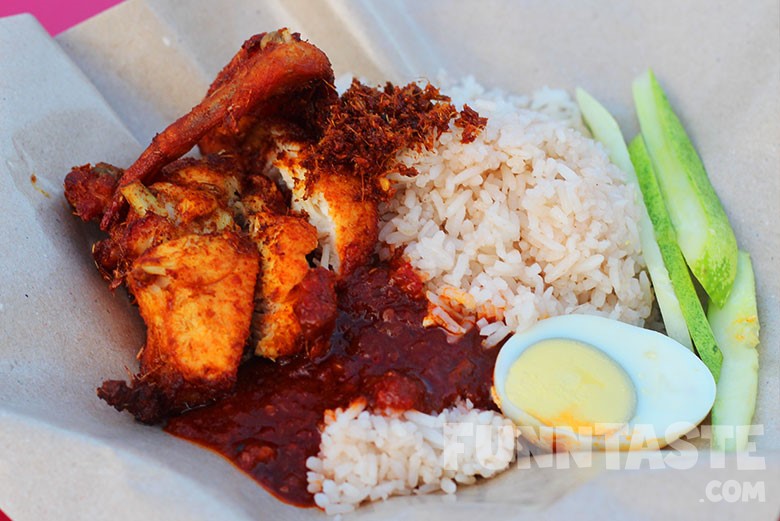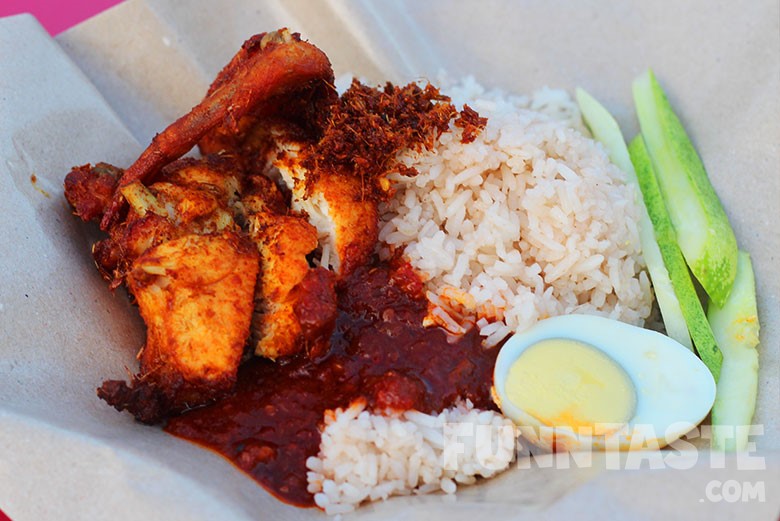 If you are not adventurous enough you may opt for the regular Nasi Lemak Kukus (RM7) which was pretty good as well.
Verdict 
Although the pricing is on the higher side for a food truck, Nasi Lemak Goreng Chef Fauzy is one of the better nasi lemak we have tried in Petaling Jaya.
Our colleague preferred the regular Nasi Lemak Kukus compared to the Nasi Lemak Goreng as he described the dish was "a little less heavy, and balanced out the greasiness of the rempah." If you are conscious with what goes in your mouth, you know which one to pick.
More Info
Nasi Lemak Goreng Chef Fauzey
Jalan Sentosa 3/57,
Petaling Jaya Old Town,
46000 Petaling Jaya, Selangor
Cuisine: Malaysian
Operating Hours: 6.00PM – 11.00PM, closed Sundays
Read also: Nasi Lemak Bumbung @ Seapark, Petaling Jaya