Food & Drinks
10 Best Fried Chicken In KL That Are Worth The Calories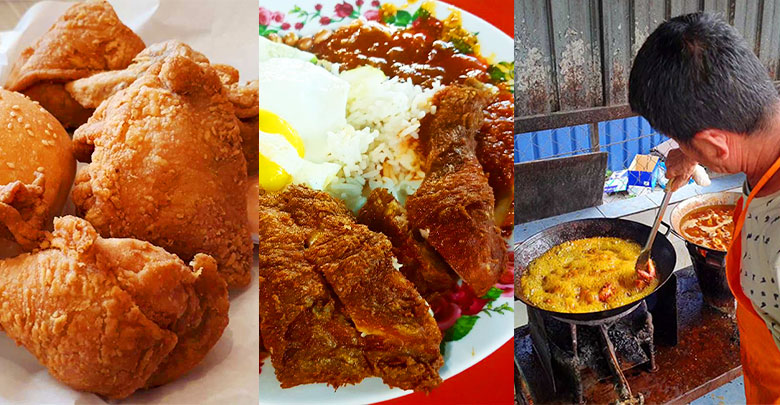 It's easy to get people excited about fried chicken because everyone loves a good fried chicken. It is super versatile because it goes with simply anything. You can have it with curry, rice, noodles, soup noodles, porridge and basically just anything and everything.
Just to be clear, big chains such as KFC and Texas Chicken were not considered in this list as we believe most people already heard and tasted them, so let's shine our spotlight on 10 Best Fried Chicken In KL That Are Worth The Calories!
1. Gerai Ah Kow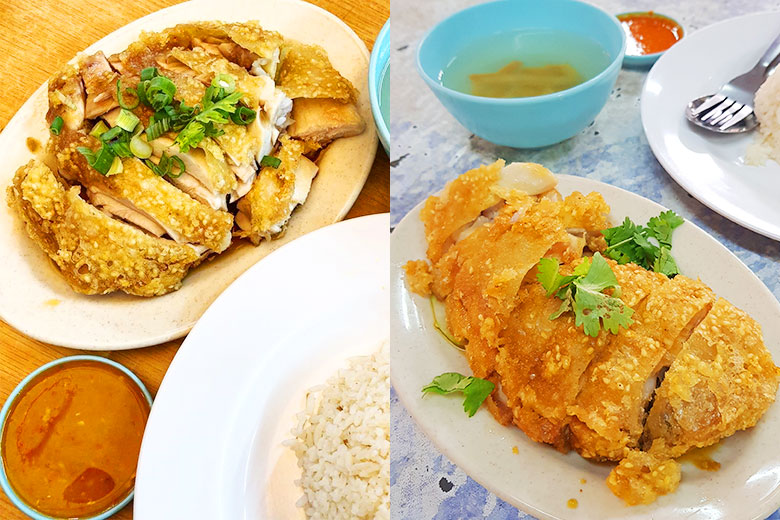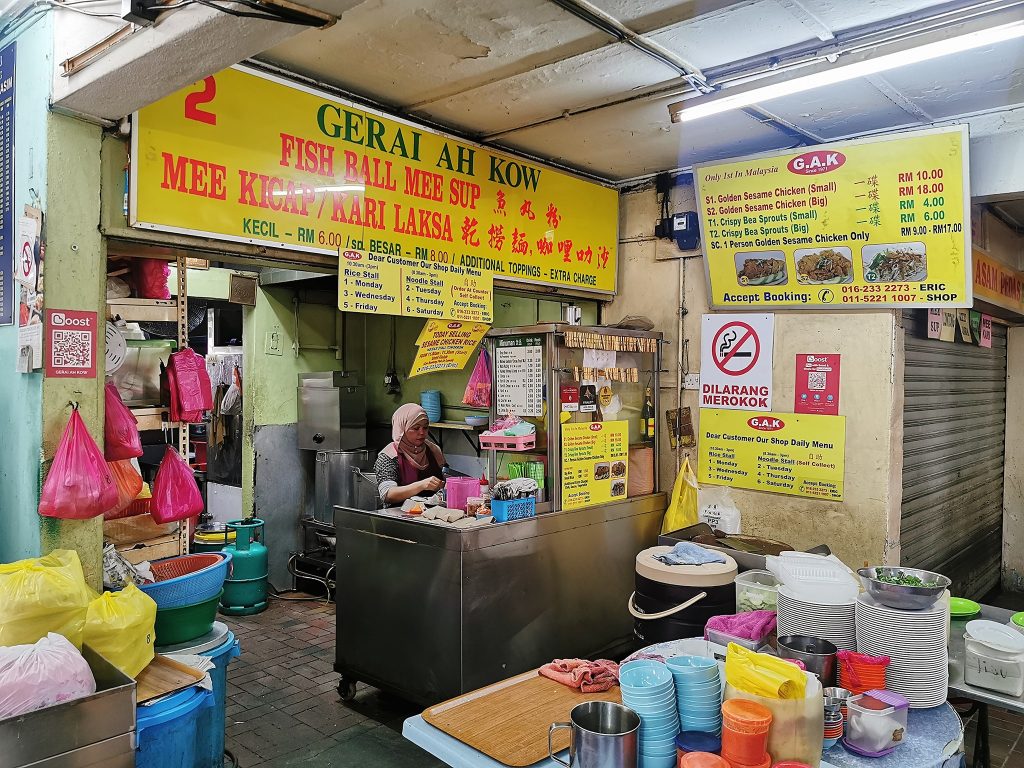 Gerai Ah Kow is one of the local places that has been around for a while, since the 70s. Constantly packed during lunch hours, fried chicken lovers are flocking over to the stall for their sesame fried chicken. The recipe is created by the second generation owner Mr Ah Kow himself. Imagine tender juicy chicken meat covered in brown crispy chicken skin that has been sprinkled with sesame seeds. You can almost hear the crunch it makes.
Address: Medan Selera, Jalan Raja Muda Abdul Aziz, 50586 Kuala Lumpur
Hours: 11am – 3pm (Closed on Sundays)
2. Gombak Fried Chicken (Non Halal)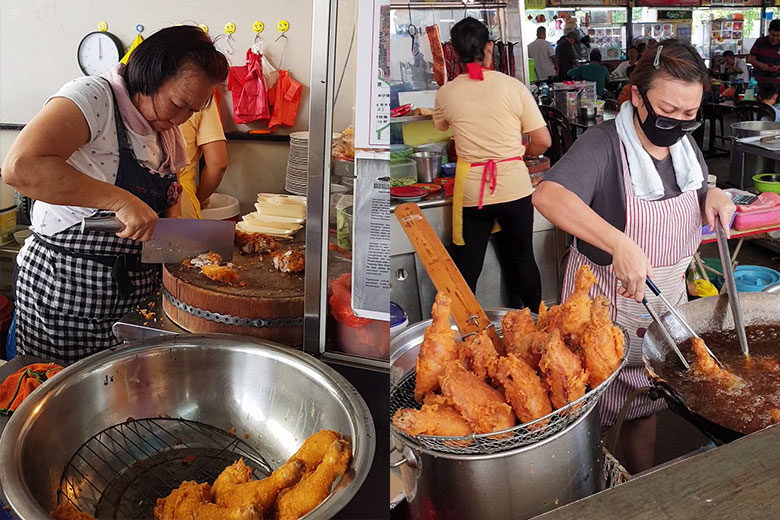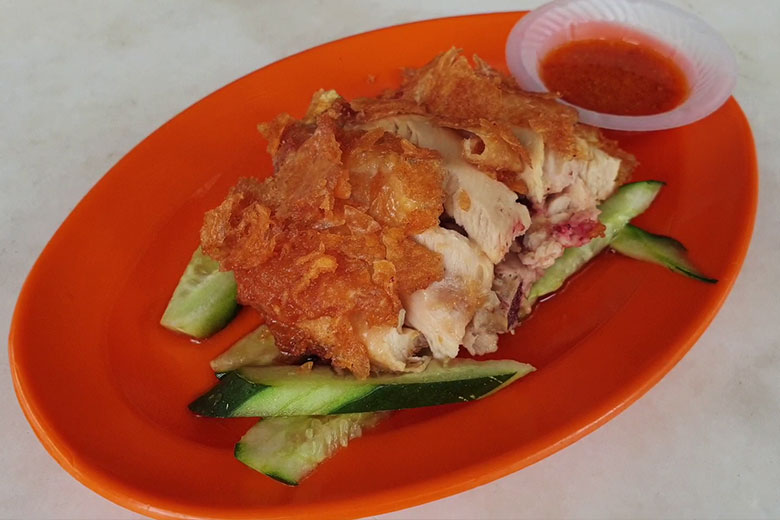 If you like crispy fried chickens, this is the stall for you! This is a family business that has been in operation for more than 20 years. Everything is prepared by the owners themselves. The chicken batter is a family secret that keeps everyone coming back for more. If you want your share of these crispy golden chicken, you need to be here early because they only make a limited amount of chicken!
Address: 鸡王炸鸡饭 (金三角美食中心) Lot 28261 Jalan Prima Setapak, 53000, Setapak
Operation Hours: 10am – 5pm
3. Restaurant ZK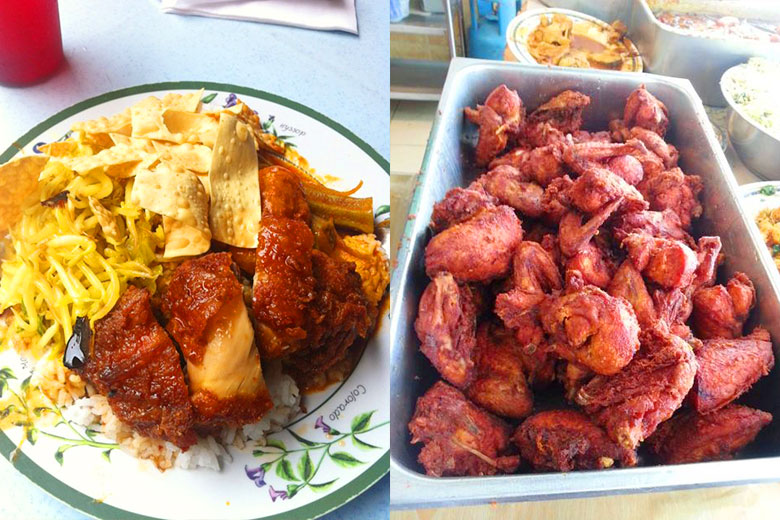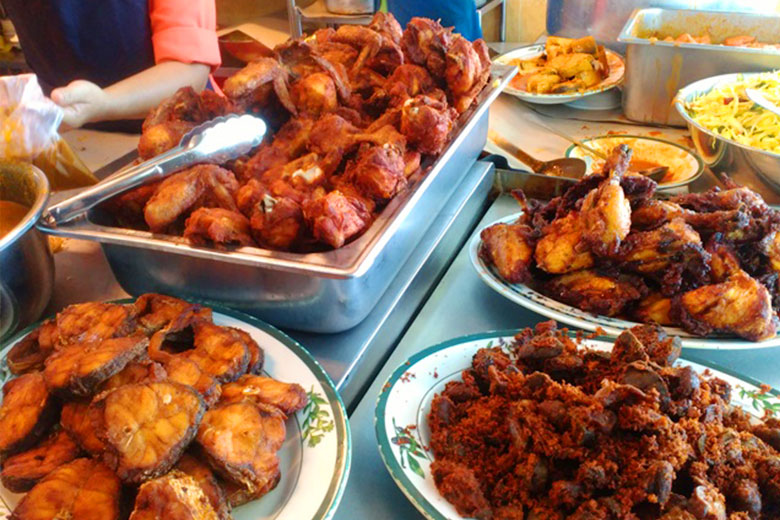 Usually known for their fish head Restaurant ZK, today we are focusing on another gem of Restaurant ZK – Fried Chicken. The chicken is wonderfully marinated with spices and then fried to a beautiful golden brown. You can opt to have it with or without madu but do try with it first because it adds a completely different layer of flavor to the chicken! Now having it with their fish head curry, perfect meal for anyday!
Address: 76 Jalan Kampung Attap 50460, Kuala Lumpur
Operation Hours: 11am – 4pm, Daily
4. Chan Sow Lin Fish Head Curry (Non Halal)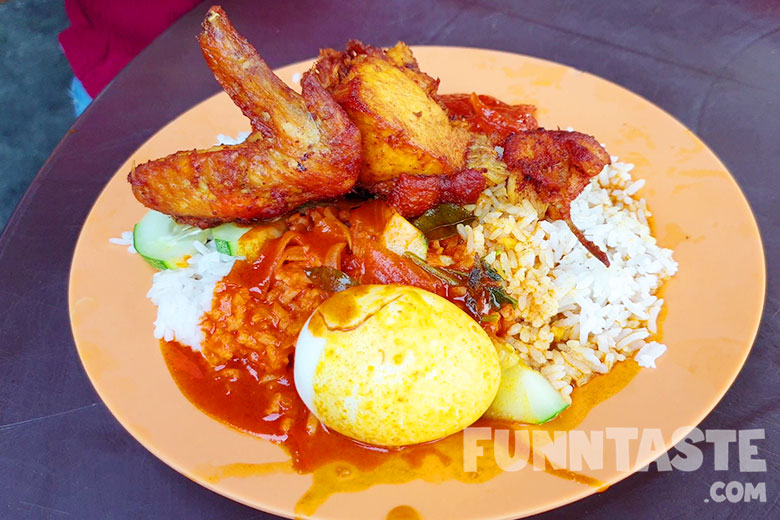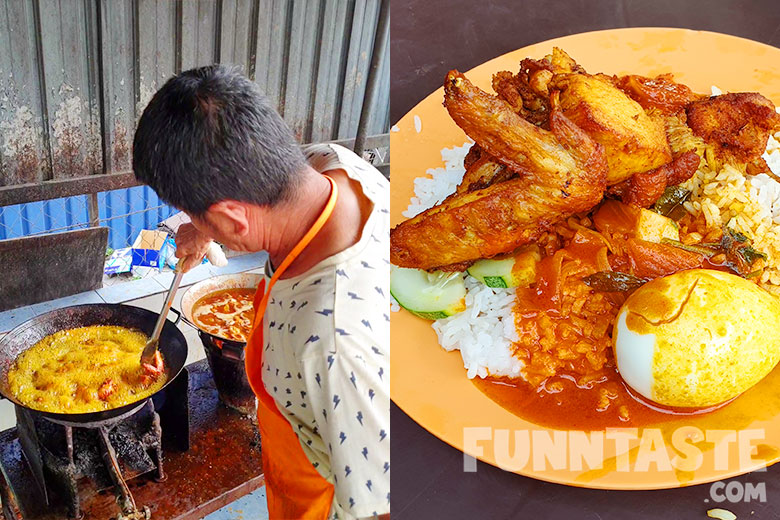 This stall is one of the long time local favorite fish head curry stalls that need no name or signboard. It has been operating by a family for about 40 years now with the second generation of the family in charge. Apart from their fish head curry, they also sell golden crispy fried chicken. The chicken is marinated with spices over hot coal before getting deep fried. The coal gives it a smokey flavor that adds to the whole fried chicken experience. It is a must try when you are at Chan Sow Lin.
Address: Jalan Dua, Chan Sow Lin 55200 KL
Operation Hours: 5.30pm – 10pm, closed on Sundays
5. Big Tree Head Mamak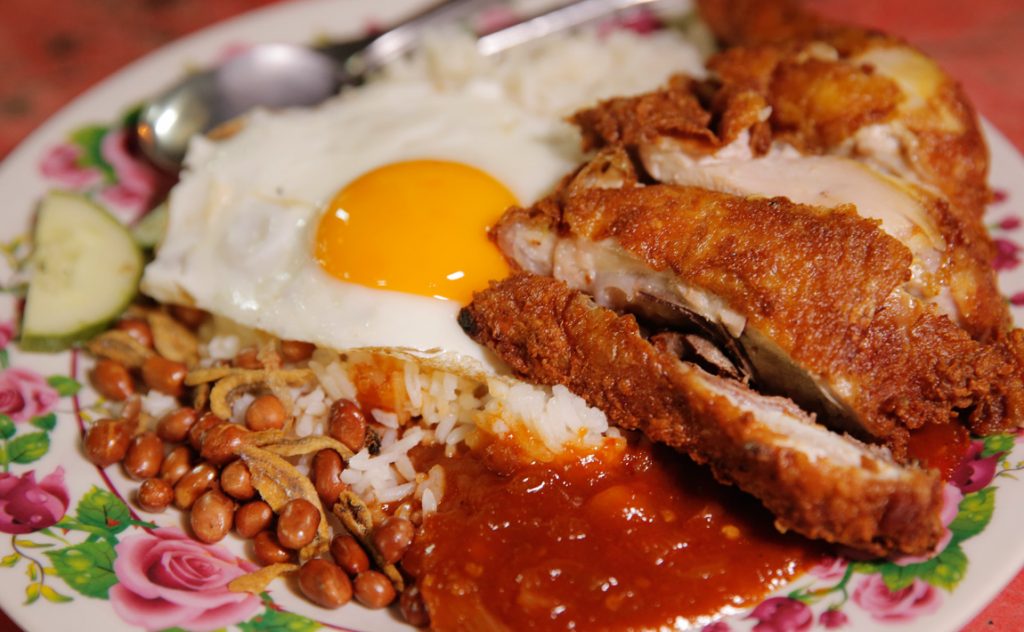 For all you fried chicken lovers in Kepong, this is a stall you will definitely know! This place is a local favorite with most people coming here for the fried chicken. The chicken is well seasoned and succulent with a thin layer of crispy skin that completes your expectations of eating a fried chicken. You can eat it with Nasi Lemak, maggi goreng and so much more!
Address: Persiaran Mergastua, Kepong Baru, 52100 Kuala Lumpur
Operation Hours: 4pm – 4am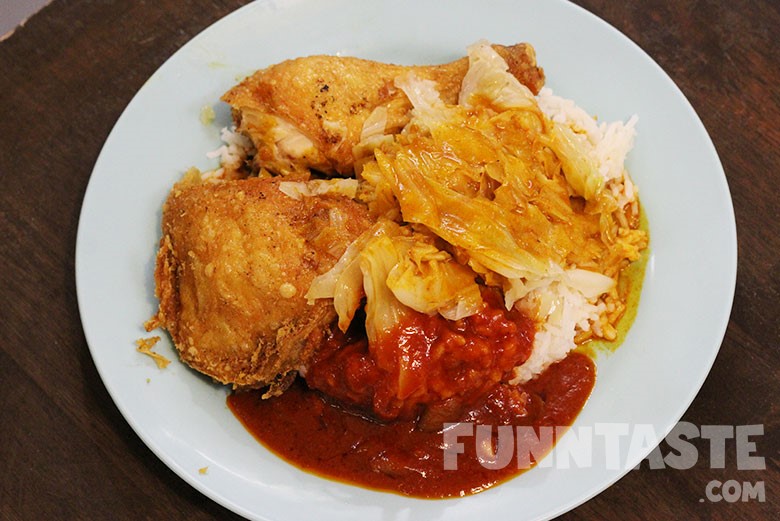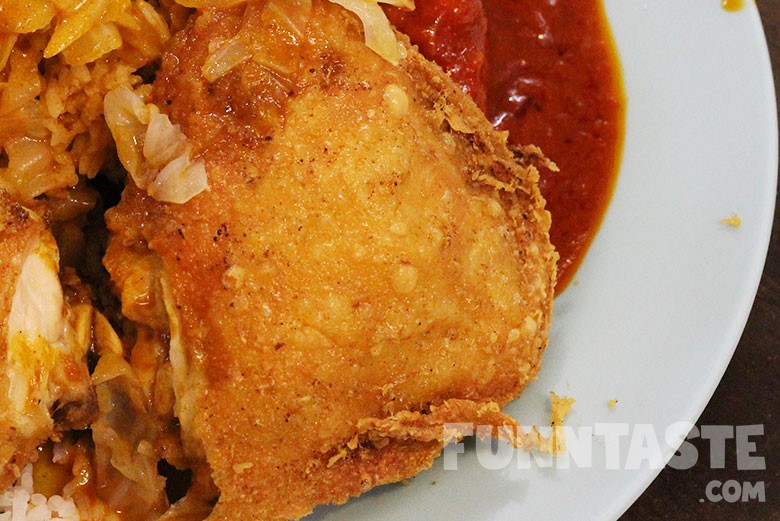 Lim Fried Chicken used to located in SS14's Wong Soon Kee coffee shop before expanding into what it is now. Their fried chicken is served with white rice, a sweet sambal or curry sauce and a side of vegetables. You can also choose to pair it with curry Chee Cheong Fun. If you cannot make it to SS15 for it, don't worry, they have 4 other outlets across KL.
Address: SS15 branch: 47, Jalan SS15/4, SS 15, Subang Jaya, Selangor.
Operation hours: 10.30am – 10pm, daily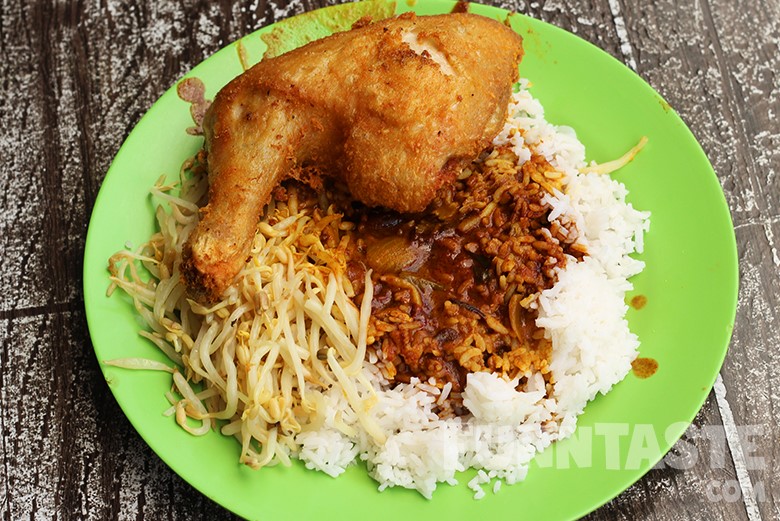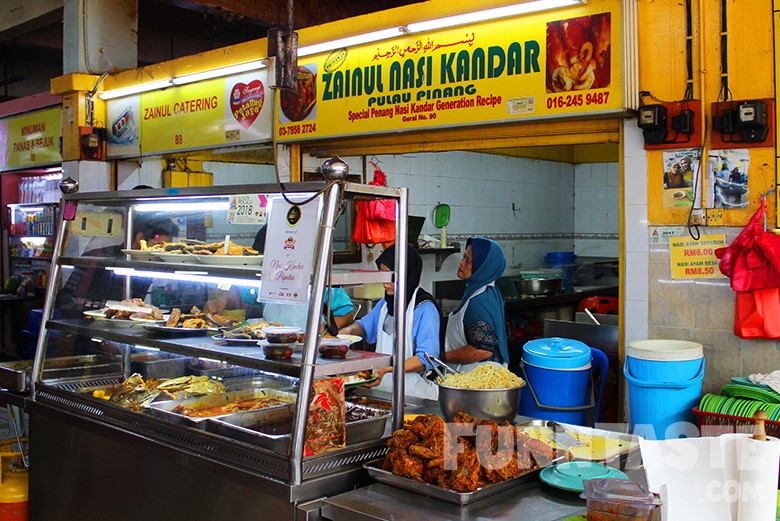 Nasi Kandar Zainal has an array of meat, veggies and curries that you can choose from. Almost everyone will pair it with fried chicken and this is what we are here for. With the fried chicken fresh and hot, you pair it with curry and rice, a spoonful of happiness. You can pair it with kerak, which are the fried batter bits for a bit more crunch and flavor in your nasi kandar. Definitely the place to go for fried chicken and Nasi Kandar!
Address: Medan Medan Selera Kompleks C, Lorong Sultan, Seksyen 52, 46200 Petaling Jaya
Operation Hours: 10.30am – 4pm
8. Broasted Chicken King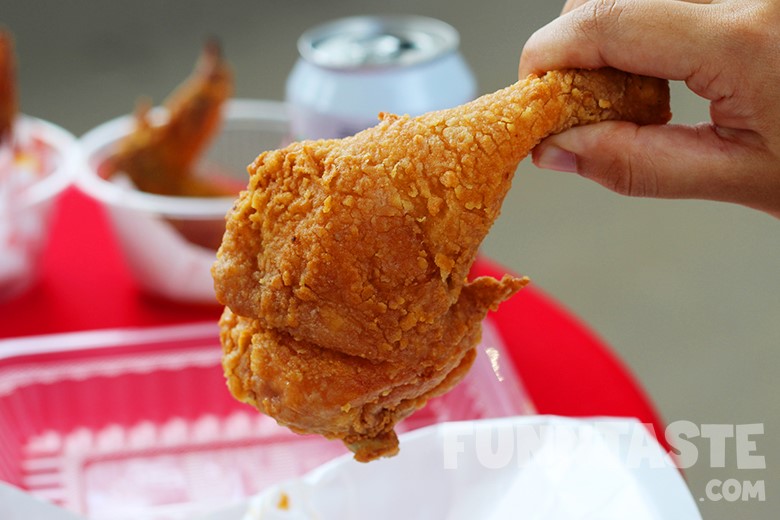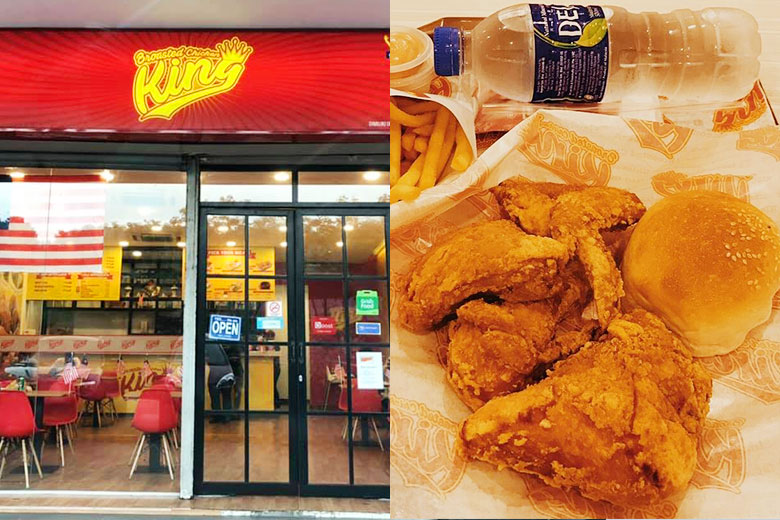 Another Halal entry in the list. Broasted Chicken King is a fried chicken place that has roots from the middle east. The chicken recipe is created by the owner himself. They only sell chicken and fish here with menu items that ranges from burgers to fried sets. They fry everything with pressure fryers and that keeps the chicken moist and tender, so that every diners can enjoy hot a fresh fried chicken.
Address: G03, Dataran Jelatek, Jalan Jelatek, Kuala Lumpur
Operation Hours: 11am – 1am
9. Anuar's Fish Head Curry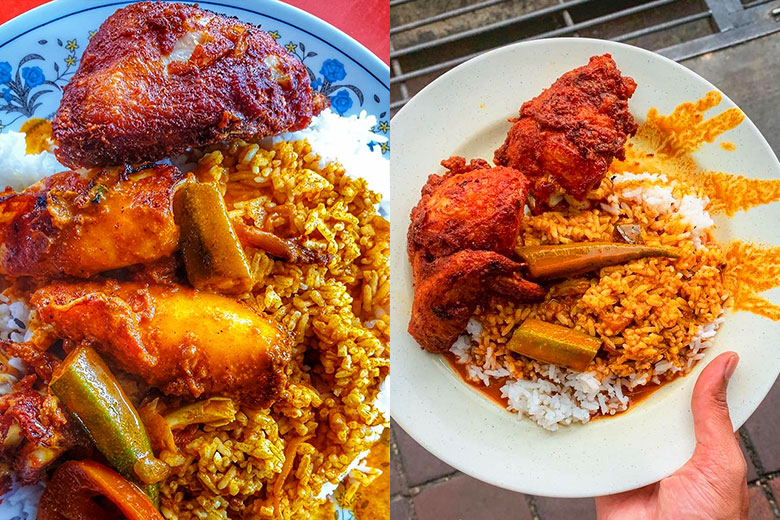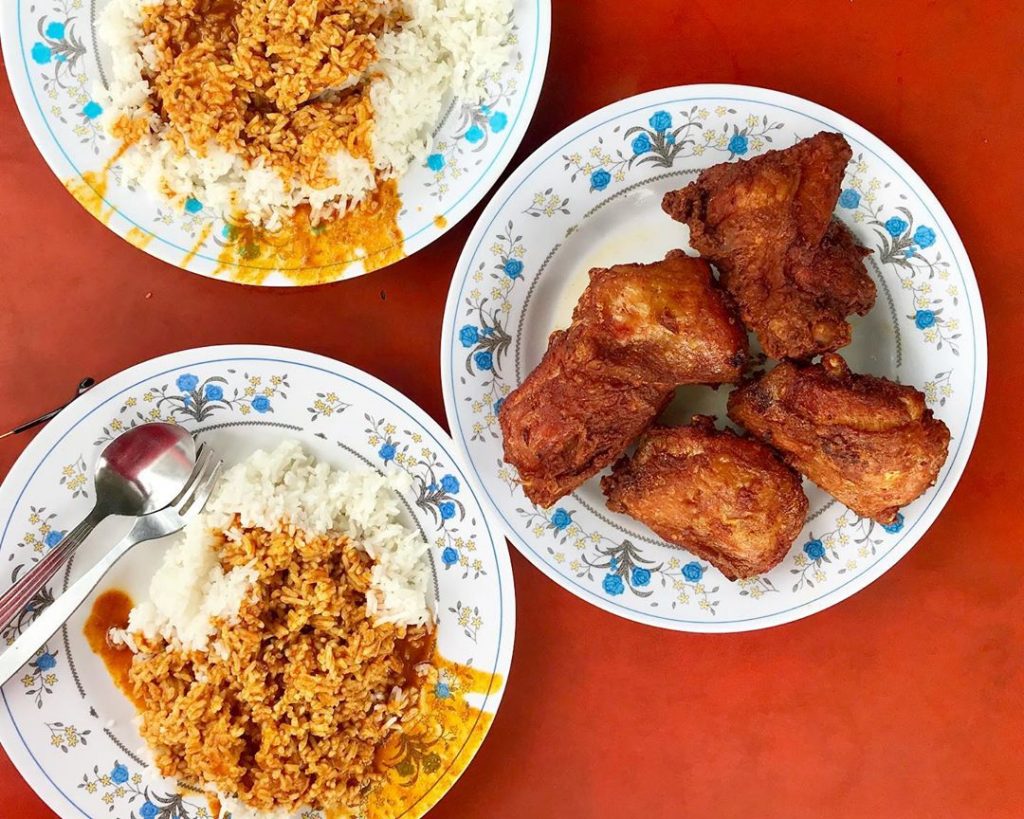 It goes without saying that Bangsar is one of the pricier areas to eat in but Anuar's Fish Head Curry defied that statement by being a bang for your buck! Operating for over 30 years, it has garnered a long line of customers over the years that would wait under the sun just to have lunch here. Apart from their signature fish head curry, their fried chicken is also their star item here. It is well marinated and fried to a beautiful turmeric red color. Pair it with bean sprouts and you got yourself a yummy and affordable meal.
Address: 2, Lorong Ara Kiri 3, Lucky Garden, Bangsar
Operating Hours: 9am – 5pm, closed Sundays
10. Sei Ngan Chye Winner's Fried Chicken @ Pudu Wai Sek Kai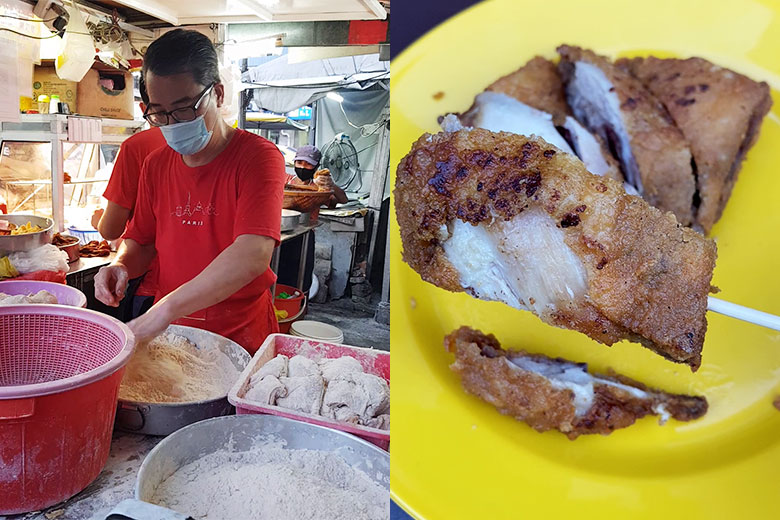 Among all the stalls in Pudu Wai Sek Kai, there are always some that stand out more than others due to the number of patrons. Sei Ngan Chye Winner's Fried Chicken must be the stall with the longest queue. No part of a chicken goes waste here, as long as they are edible are also fried and sold, such as chicken feet, neck, carcass and gizzard. Aside from that, they fried their fresh chicken on the spot, assuring their patrons hot and crispy fried chicken.
Address: Pudu Wai Sek Kai (Glutton Street), Off Jalan Pudu, Pudu, 55100 KL
Operation Hours: 5pm – late