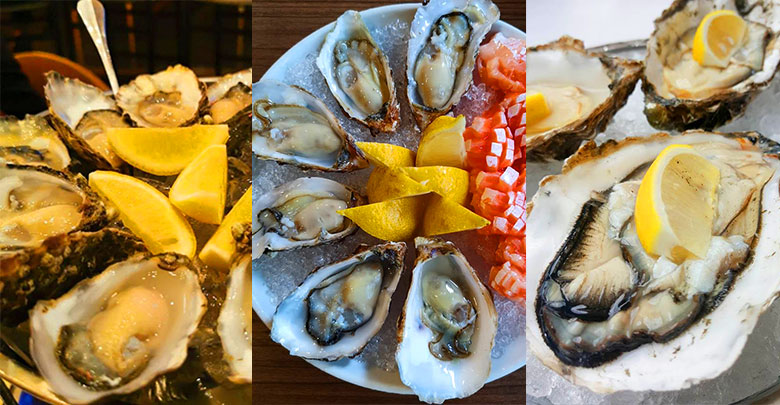 Oysters is one dish that many consider a delicacy. Although they might not be the easiest of the seafood family to enjoy, it is still a dish that many seafood lovers sought after.
There are many oyster specialty places that serve these yummy treats from the sea in KL and PJ. While the precise oyster selection may vary depending on season, still we've listed down a list of places to get oysters in town.
That said, here are 8 Places To Eat Fresh Oysters In KL & PJ For Oyster Lovers
1. SHUCKED Oyster Bar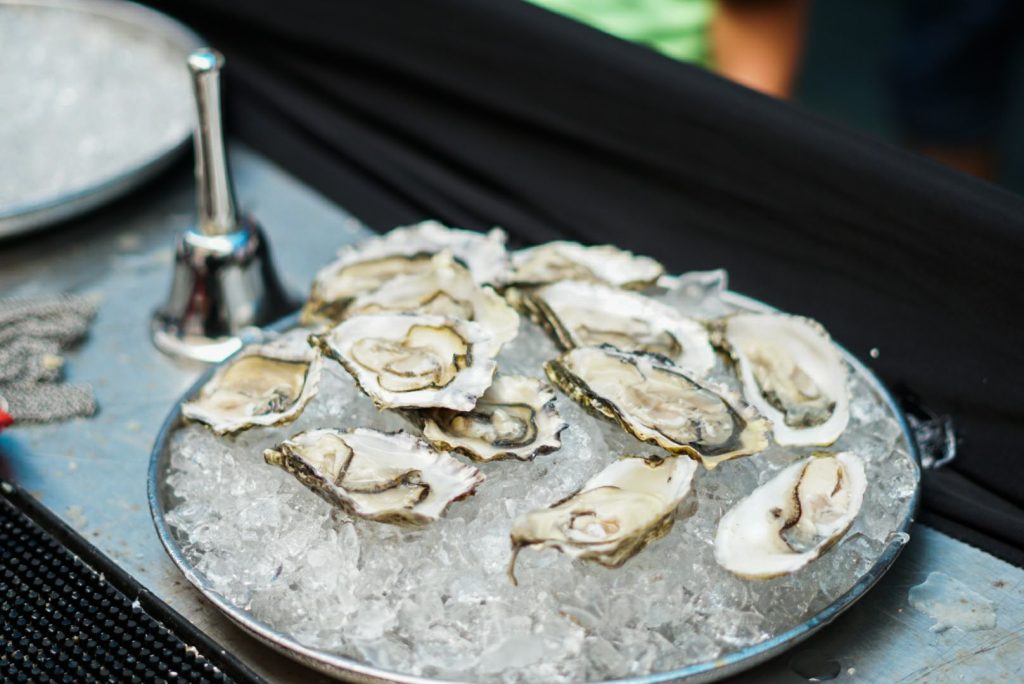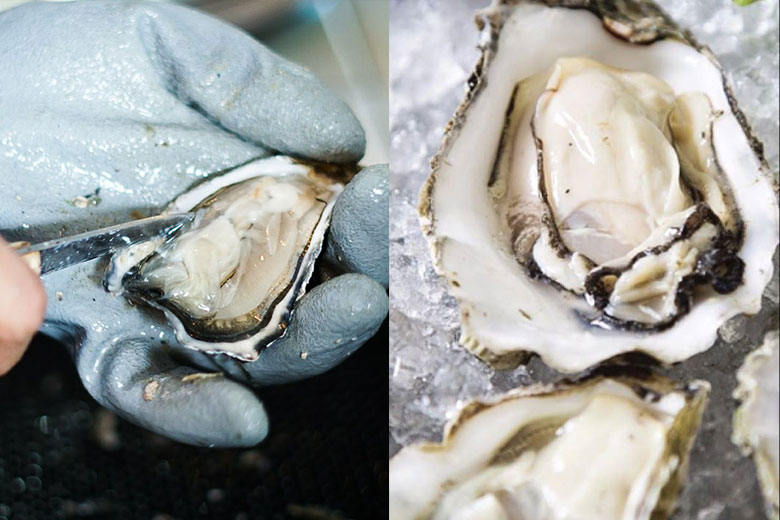 Shucked Oyster Bar is undoubtedly the most popular place to get fresh oyster in Kuala Lumpur. They have over 10 varieties of raw and cooked premium oysters and currently operate at 2 locations – The Gardens Mall and Publika Shopping Gallery.
Address:
SHUCKED Publika (BIG Supermarket)
SHUCKED Gardens Mall (3rd Floor)
SHUCKED M City (Village Grocer)
SHUCKED IPC Shopping Centre (BIG Supermarket)
SHUCKED DC Mall (BIG Supermarket)
2. Lemon Garden @ Shangri-La Hotel Kuala Lumpur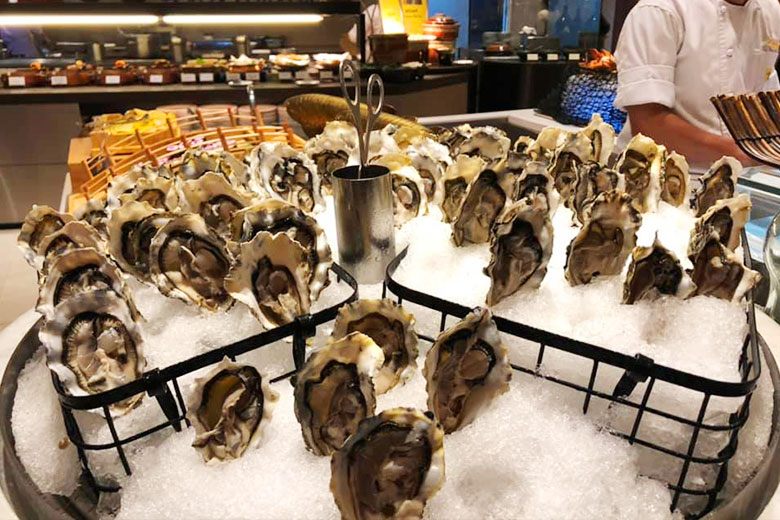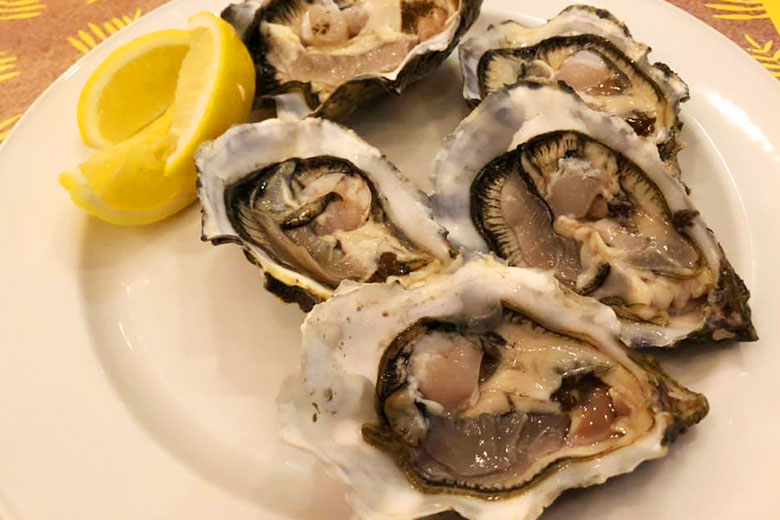 Lemon Garden is the only hotel buffet restaurant in this list that offer bottomless oyster in their spread. They serve an impressive variety of fresh seafood including freshly shucked oysters which is shipped daily in from U.S.A.
Address: 11, Jalan Sultan Ismail, Kuala Lumpur, 50250 Kuala Lumpur
3. Eatomo Food Co @ Taman Desa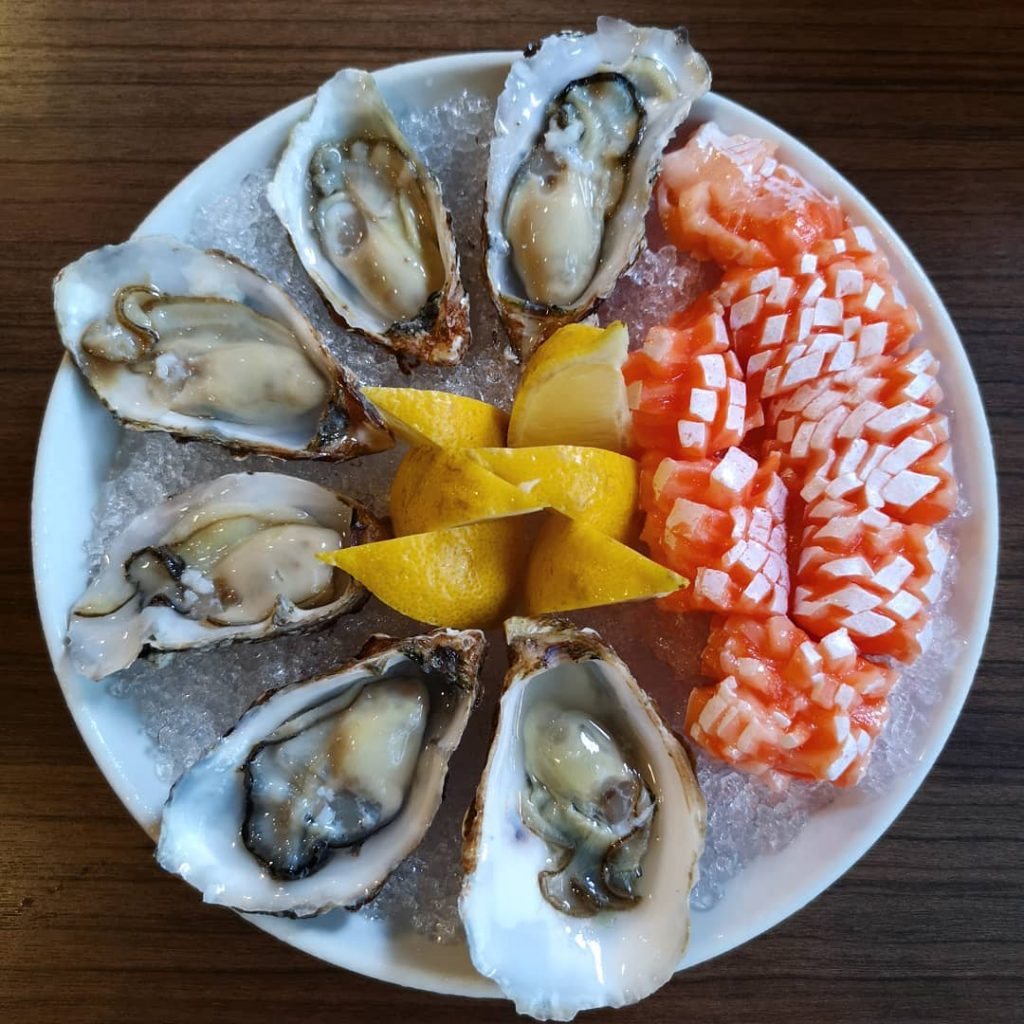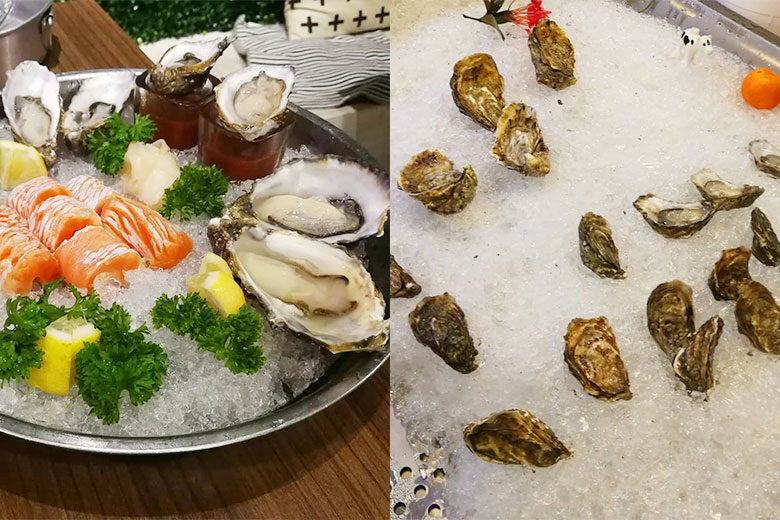 Eatomo Food Co are known for their wide variety of seafood dishes in their menu. They pretty much serve every seafood dishes ranging from Poke Bowl, Rice Bowl, Sashimi and more. Their Live Oyster dishes is not to be missed, especially the Virgin Bloody Mary Oyster Shooter.
Hours: 11.30am – 10pm
Address: 11-1-1, Jalan 3/109F, Danau Business Centre, Taman Danau Desa, Kuala Lumpur
4. The Fat Fish @ Mont Kiara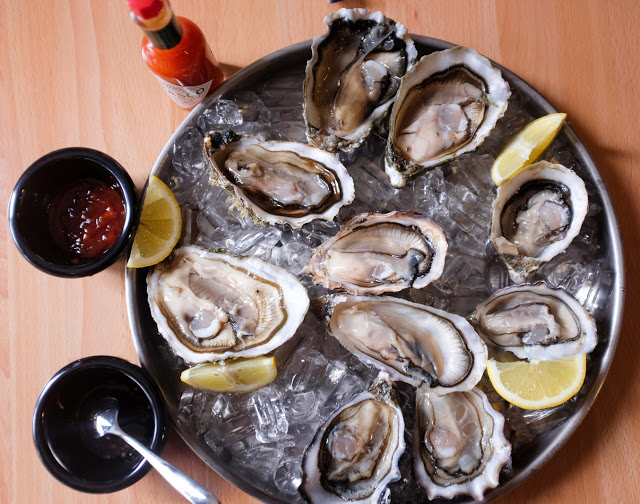 This is yet another highly rated seafood place around Mont Kiara area. The oysters here are imported from France, Holland, Ireland and Australia. You can pair your oyster with some of the best Japanese sashimi and other seafood.
Hours: 11.30am – 10pm
Address: 15-0-5 Mont Kiara Shoplex, Kuala Lumpur
5. Bait @ Bangsar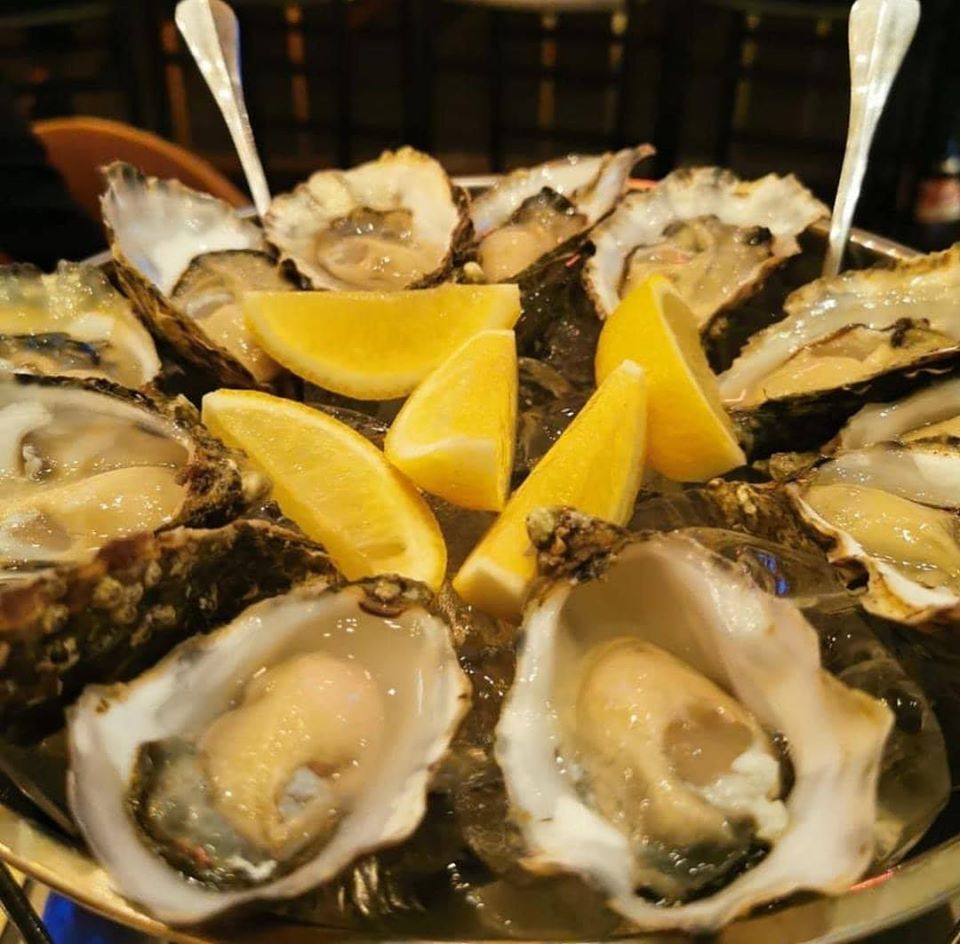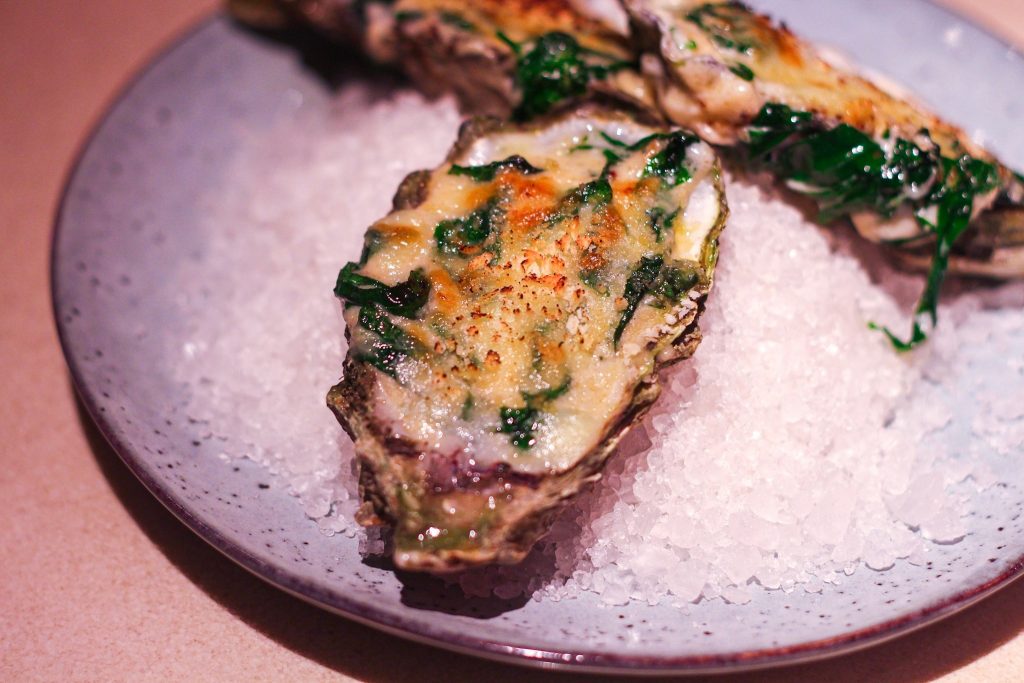 If you frequent Bangsar, chances are you've heard of Bait. This restaurant is known for their fresh oysters which are from French, Australia (seasonal) and Ireland. If you love raw Oysters, do opt for their bucketful of oysters
Hours: 3pm – 2am (Sat-Fri), 3pm – 12.30am (Sun), 4pm – 12.30 (Mon-Thurs)
Address: 65, Jalan Telawi 3, Bangsar Baru, Kuala Lumpur
6. Just Seafood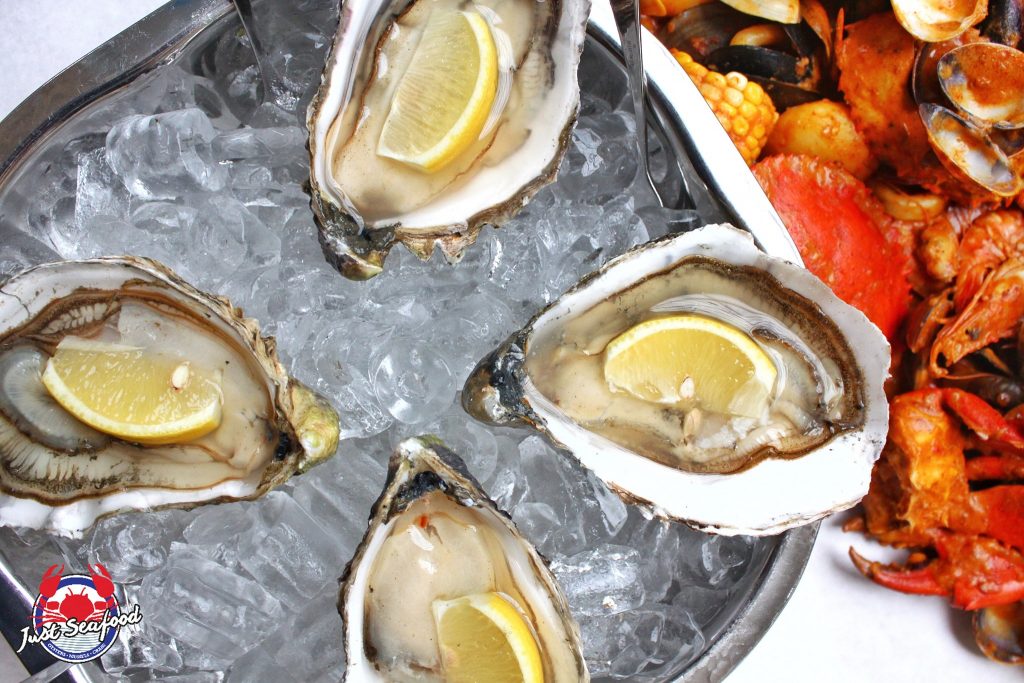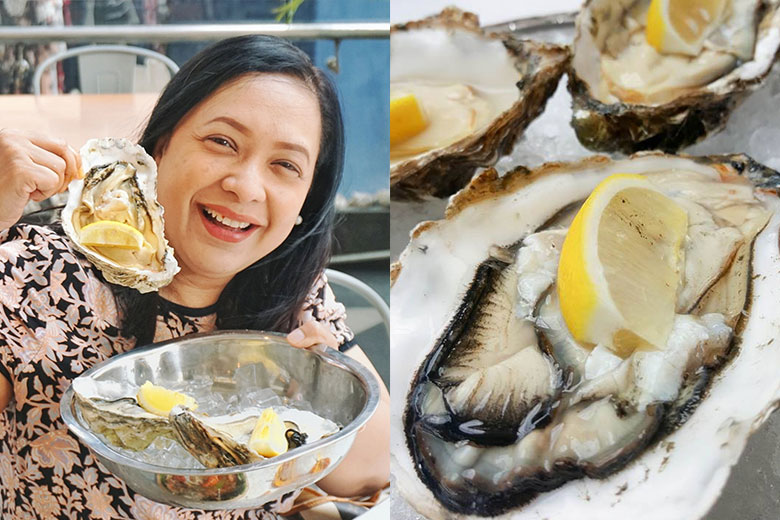 Just Seafood is another one of those restaurants that doesn't specialize in oysters but surprisingly does it pretty well. Their Extra Large live USA Oyster (which is the size of a palm) is air-flown with it's shell still encased which allow customers to enjoy the flavours and freshness of the oyster at its fullest.
Address: A-9-G, No. 2 Jalan PJU5/14 PJU5, Dataran Sunway, 47810 Petaling Jaya
7. Mitasu Japanese Restaurant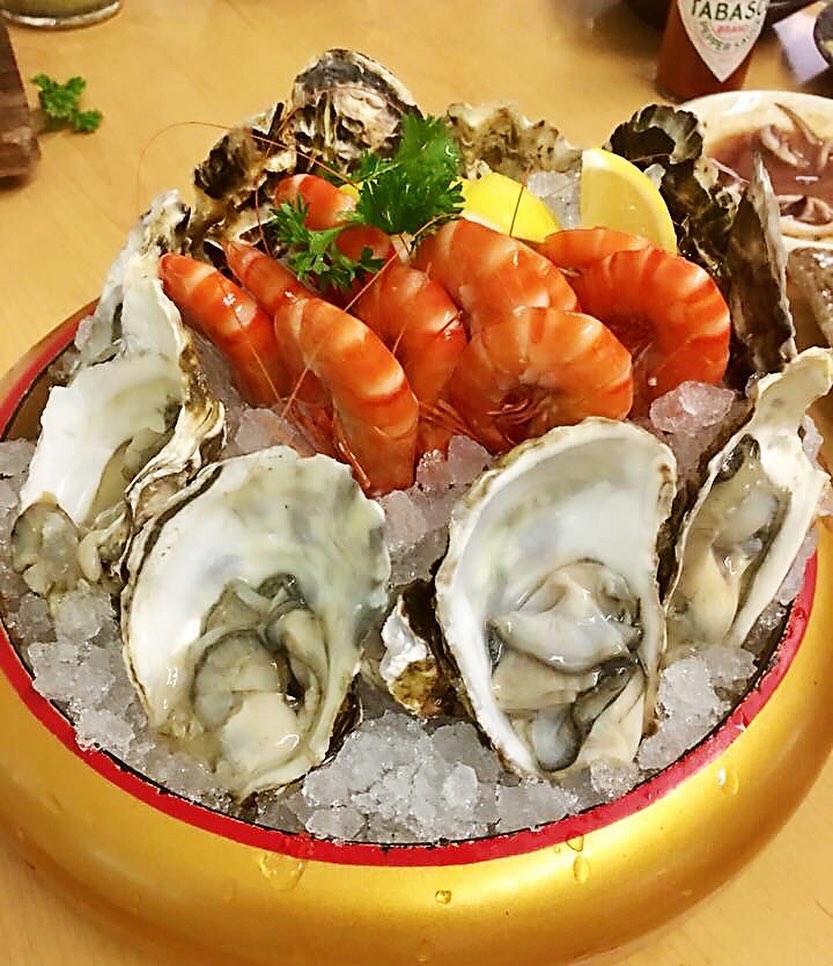 Mitasu is the only all-you-can-eat buffet restaurant in this list, and yes, fresh oysters are in their menu. This means you can eat unlimited amounts of oysters with just a cover charge of RM67.50. Do note that since this is an all-you-can-eat buffet, the quality of oysters are slightly compromised. Hence this place is more suitable for those who prefer quantity over quality.
Address: Central Plaza, 2506, Jalan Sultan Ismail, Bukit Bintang, 55100 Kuala Lumpur
8. Southern Rock Seafood @ Bangsar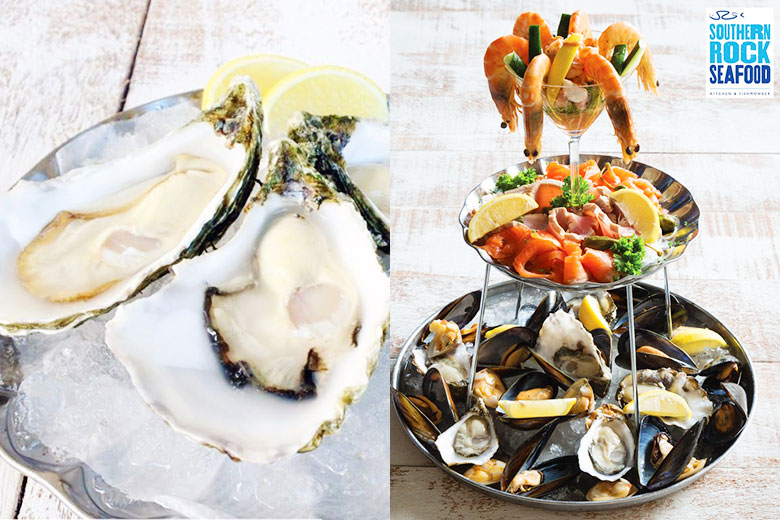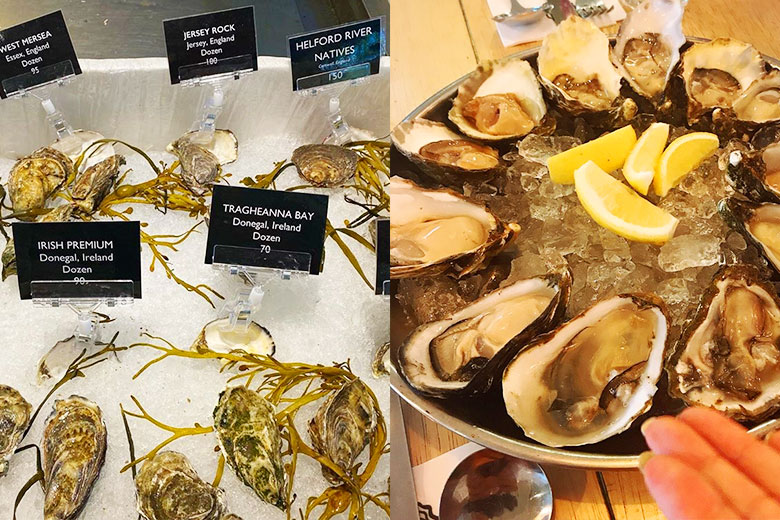 Southern Rock Seafood is a real gem in Bangsar for oyster lovers! The oysters here are unbelievably fresh and they offer a good selection of different oysters from France, Holland, Australia and even New Zealand. Aside from quality oyster, you can also expect good service
Hours: 11am – 10pm
Address: 32-36, Jalan Kemuja, Bangsar, 59000 Kuala Lumpur