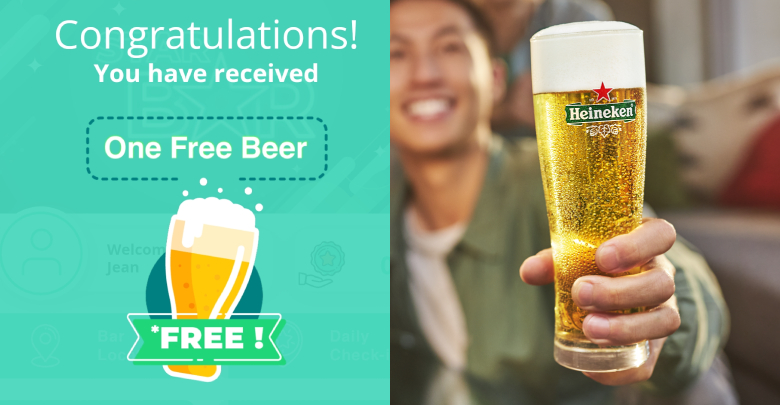 If you're a beer-lover, Drinkies's FREE Heineken promotion is sure to tickle your tastebuds. For a limited time only, you can get your hands on a Heineken Draught 330ml for completely free, and can be redeemed using the Drinkies app with T&Cs apply.
Check Out Drinkies's New Feature, Star Bar For MORE Rewards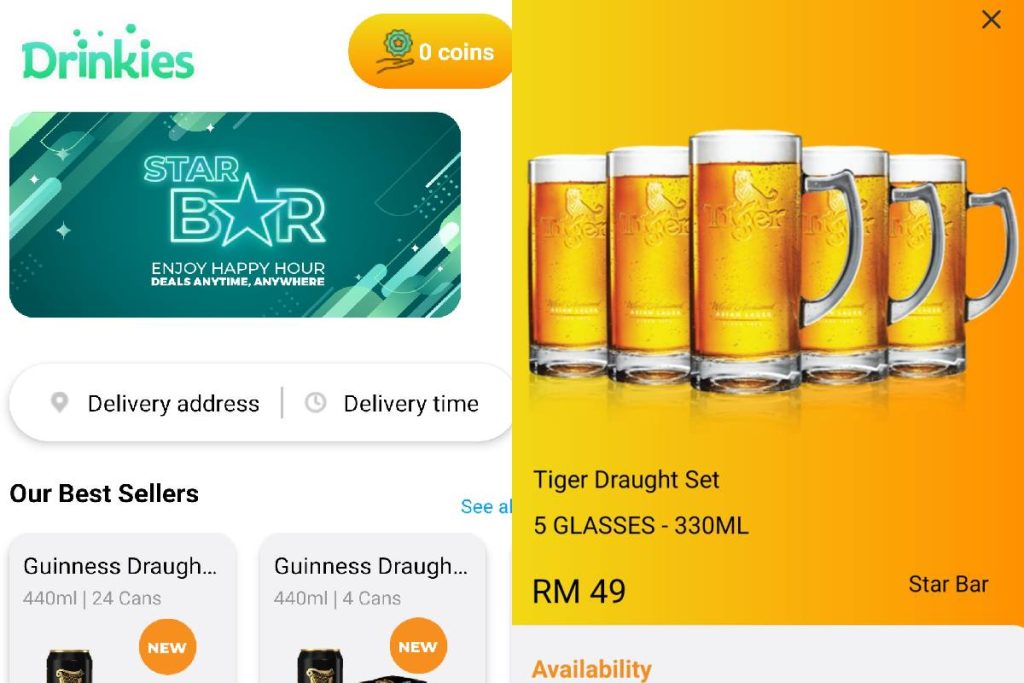 Just recently, Drinkies app has released a new feature named Star Bar which allows users to access discounts and redeem rewards, collect coins from their purchase at participating bars to redeem merchandise and many more:
Here are top four reasons for you to download the Drinkies mobile app today:
1. Get your first beer absolutely FREE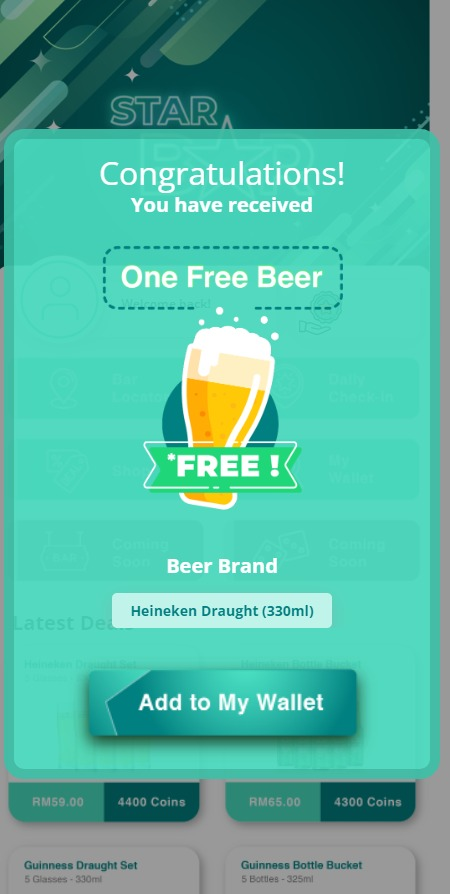 Once you download the Drinkies app and sign up for an account, you instantly secure a free Heineken Draught beer.
2. Access to exclusive Happy Hour promotion and vouchers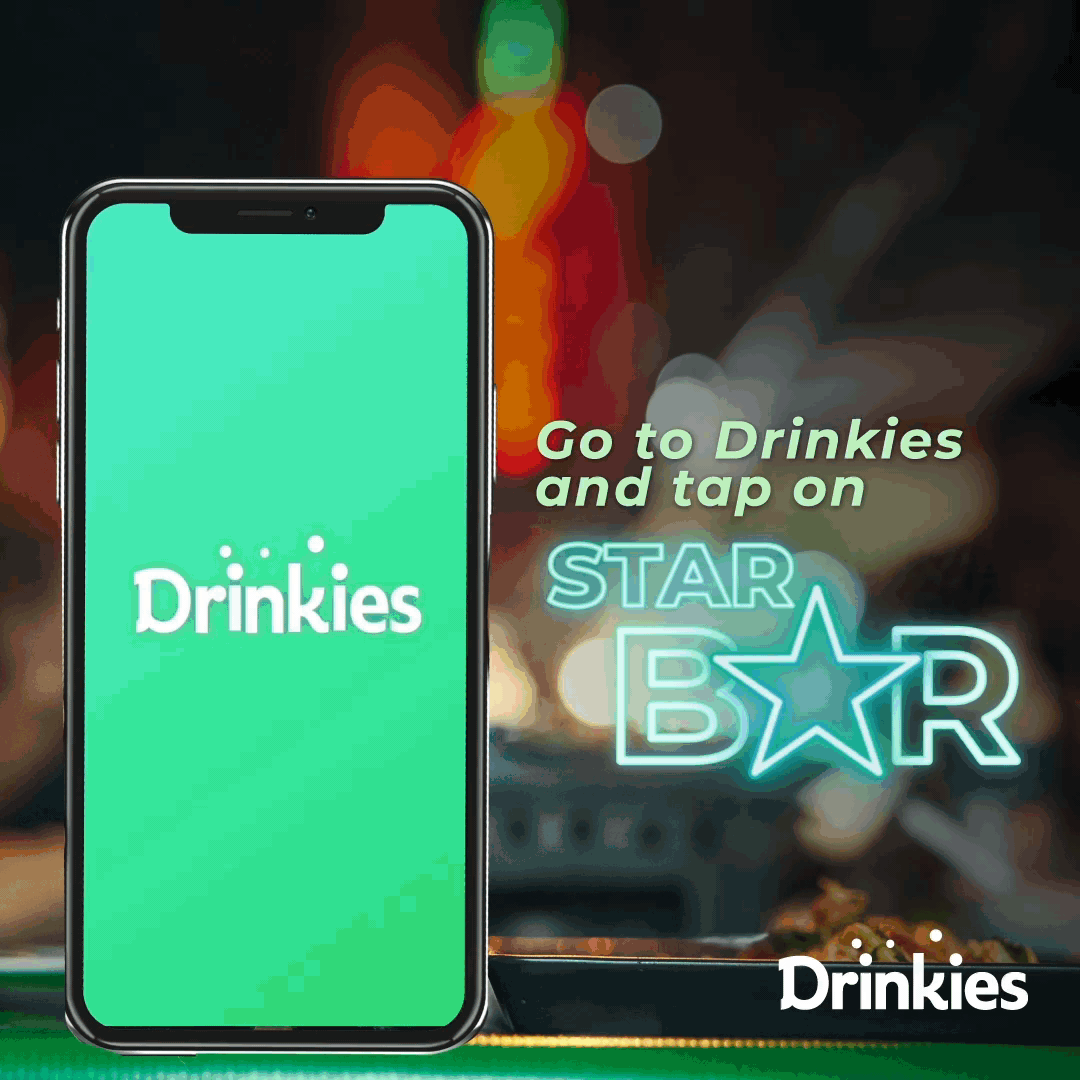 Thinking of drinking at a bar without creating a dent in your wallet? Drinkies has got your back. Through the mobile app, you have access to a whole library of exclusive discounts and vouchers.
Some of the popular vouchers are RM49 for 5 glasses of 330ml freshly tapped Tiger draught—this is less than RM10 per glass of Tiger! And RM59 for 5 glasses of 330ml Heineken draught.
Here are the 5 steps to purchase your vouchers:
Log on to Drinkies
Select Rewards at the bottom
Choose E-Vouchers (MYR) or E-Vouchers
Select your desired voucher and hit the "Purchase" button
The voucher will be credited to your "My Wallet" tab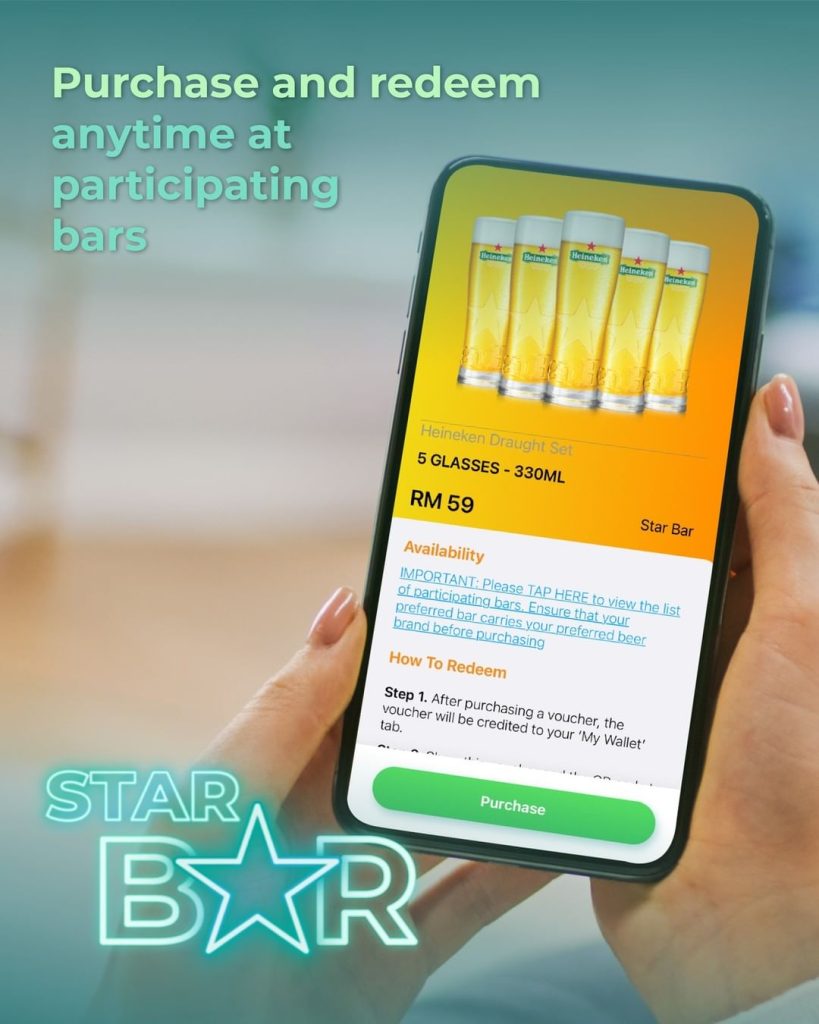 You'll then be able to claim your drinks at any participating outlet by showing your voucher and the QR code to the staff.
3. Collect coins to redeem exclusive merchandise
Every in-app order gives you coins that can be used to redeem exclusive merchandise from participating brands, namely from Tiger, Guinness, Heineken and Edelweiss.
The merchandise is updated regularly so be sure to keep your eyes out on Drinkies from time to time to check the available merchandise.
4. Explore the best bar in town
Say goodbye to #FOMO! With Drinkies's Star Bar feature, you'll be one of the first to get to know the latest promotions and new bar openings! It's time to gather your drinking buddies at any local bar and enjoy a good drinking session together.
Hurry Before It's Too Late
The goal of Star Bar by Drinkies is to provide a platform that is not only a means for beer lovers to save money while buying their favourite booze but also to build a stage for local bars to thrive. Hurry and download Drinkies now to get Free Heineken Draught.
Drinkies is available to download in the iOS App Store and Android: https://bit.ly/3yU4ZdH
FB: https://www.facebook.com/drinkies.malaysia
IG :https://www.instagram.com/drinkiesmy/
Website: www.drinkies.my
Terms & Conditions:
This redemption is open to non-Muslims aged 21 years old and above only.
Heineken® advocates responsible consumption. Do not drink and drive.
#DrinkiesStarBar #StarBar #Drinkies #DrinkiesMY