Food & Drinks
Forêt Blanc Patisserie @ Petaling Utama Avenue, Petaling Jaya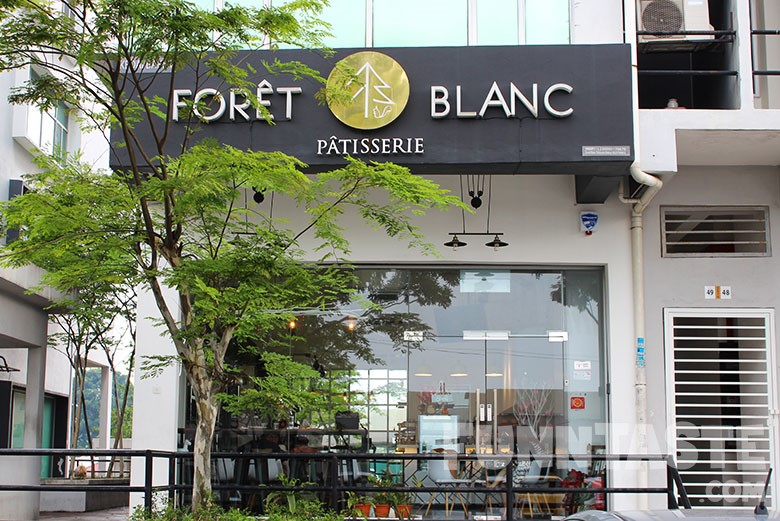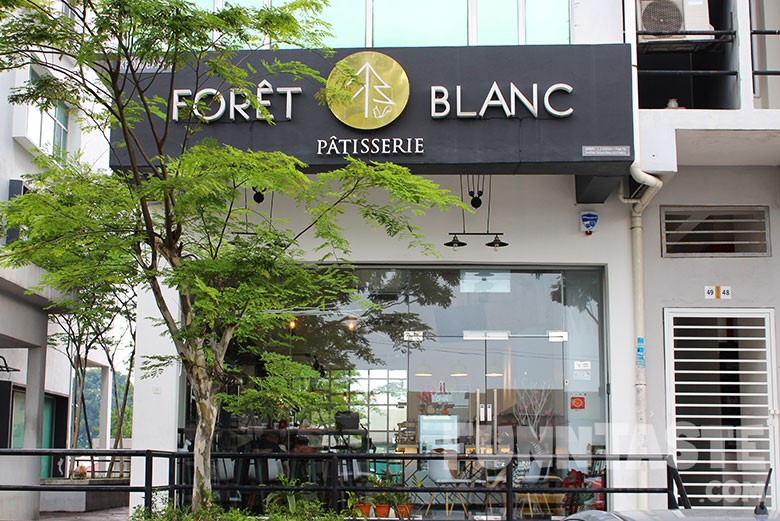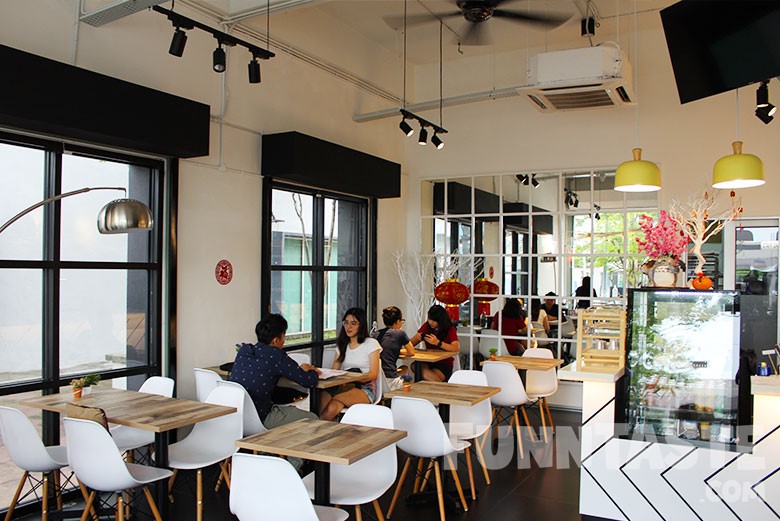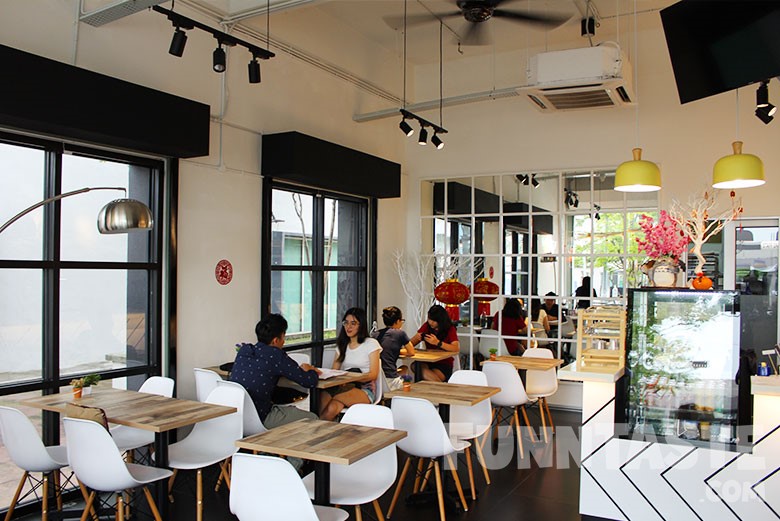 Forêt Blanc Patisserie (which is French for "white forest") is a French dessert store located in Petaling Utama Avenue, and their desserts are unlike anything you've tasted before. They serves handmade dessert that are taken a level up from the usual French dessert, such as the Western-Asian fusion Banana Leaf Waffle, which is the main star of our meal.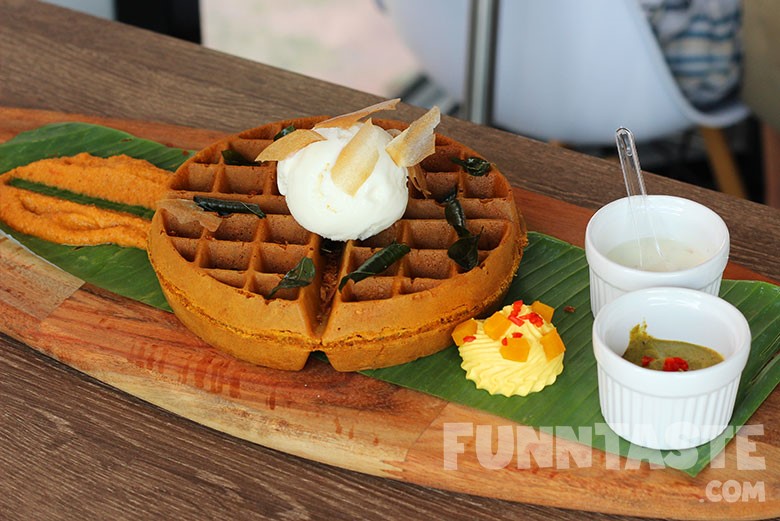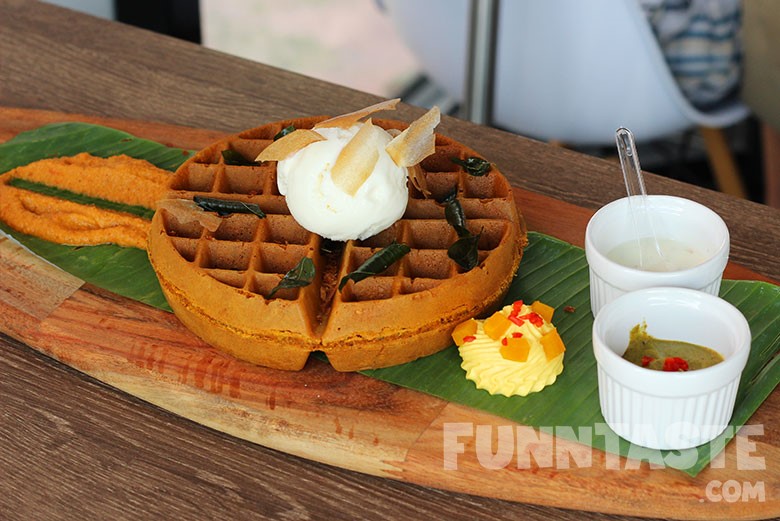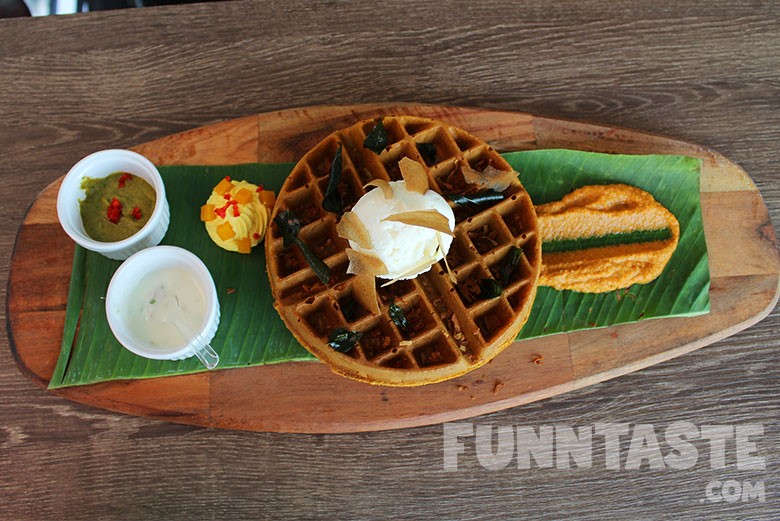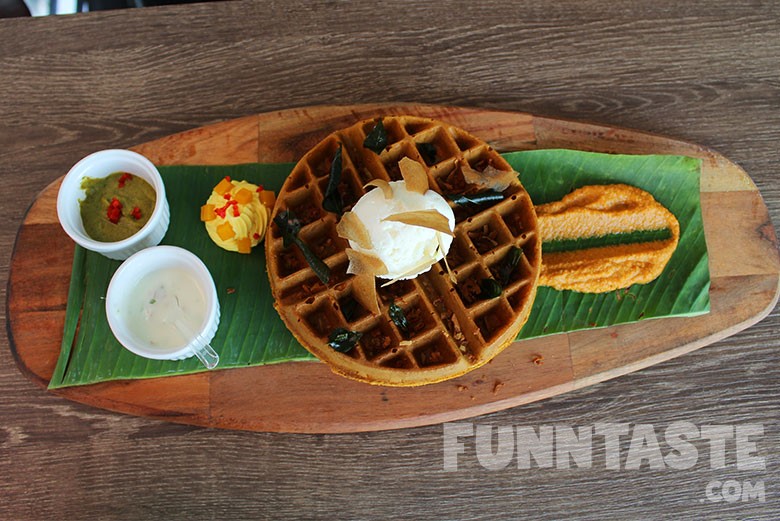 The Banana Leaf Waffle (RM25) was served with a big vade waffle, sprinkled with balsamic rice vinegar crackers and curry leaves. On the side it came with tomato chutney, coconut ice cream, mango jelly with chilli, mango curry chantilly, all served on top of an actual banana leaf.
To get started, just treat this dish as another Indian bread (chapati, tosai, or roti canai) and dip it with any of the accompaniments.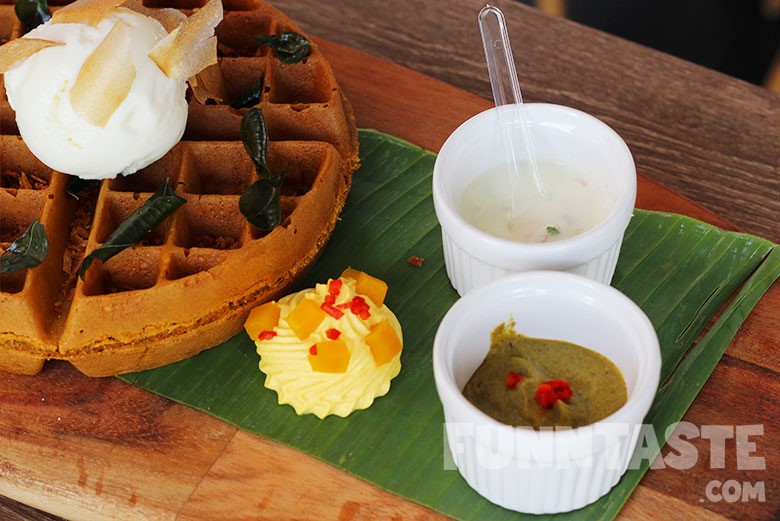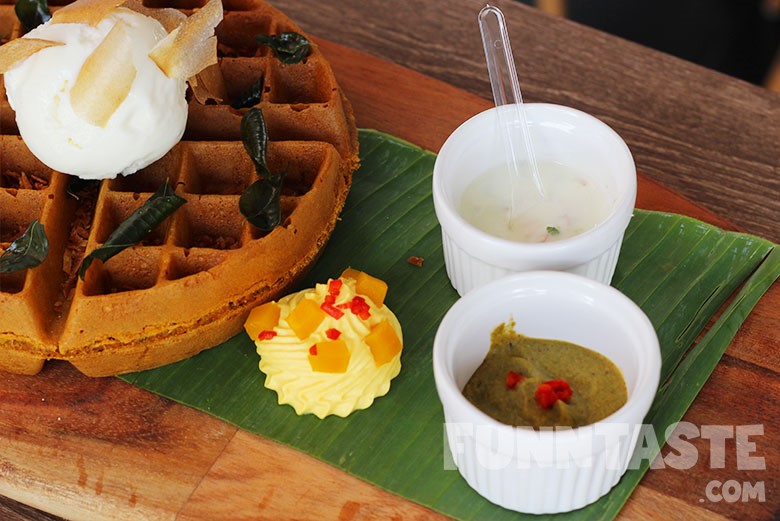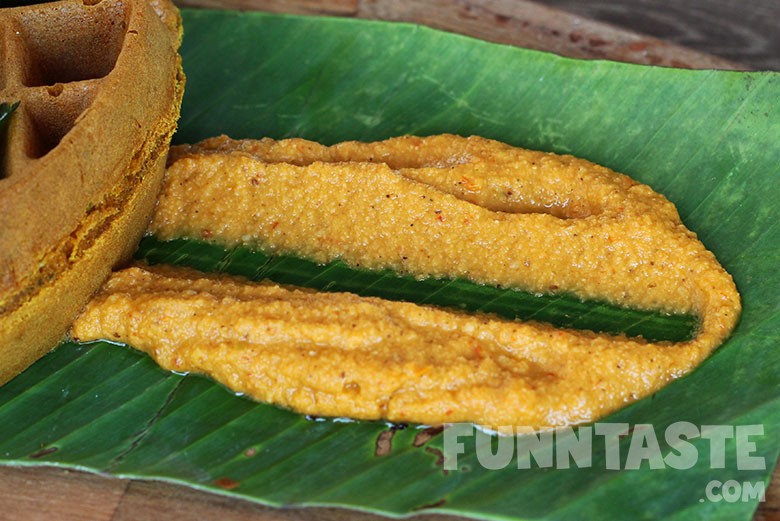 The texture of the waffle was dense yet refined, very yummy. Regardless which accompaniments you chose, every bite was bursting with flavour that you could possibly think of when having Indian food, from vade, to chapati, to tosai. Our favourite was the mint chutney and yogurt (tiryu), as both had a taste reminiscent of the real pudina chutney and that you could find when eating roti naan.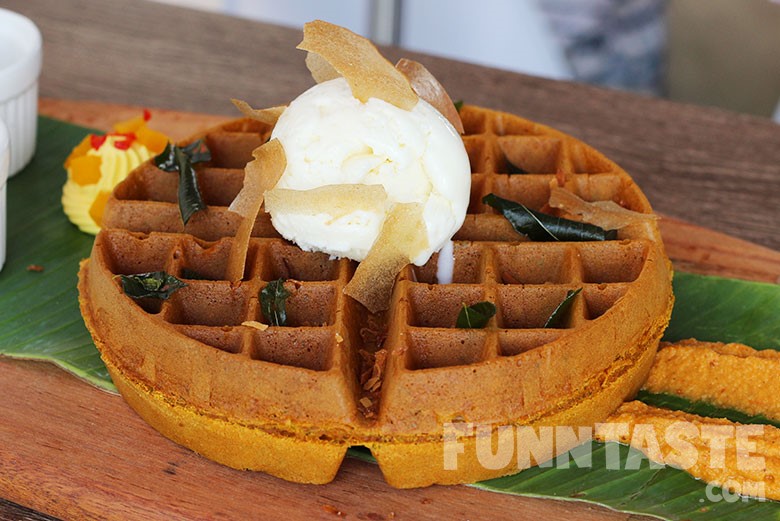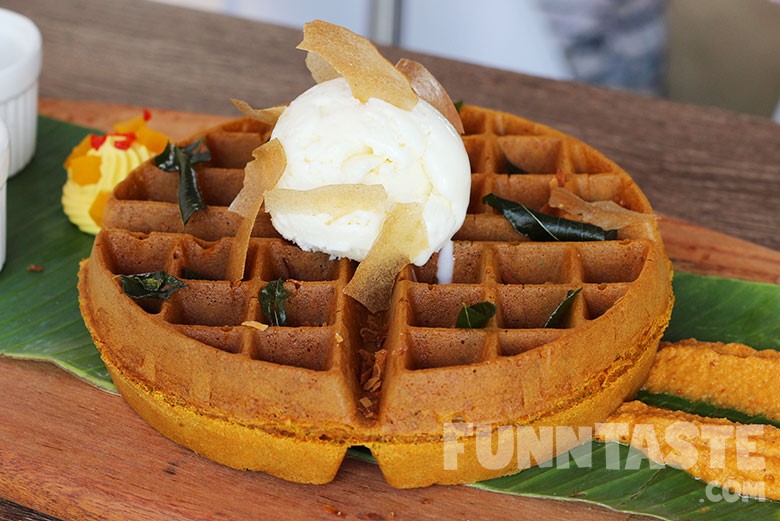 The portion was massive, and we were told by the owner Alex, almost all desserts in the store is meant to be shared with at least 2 people.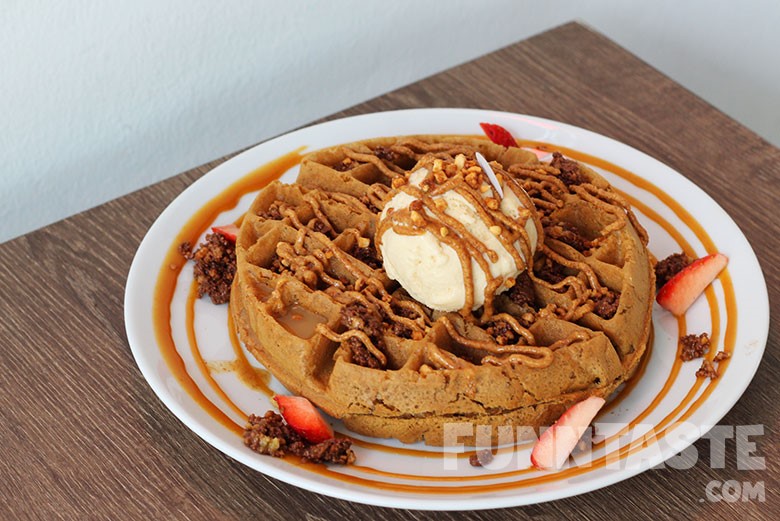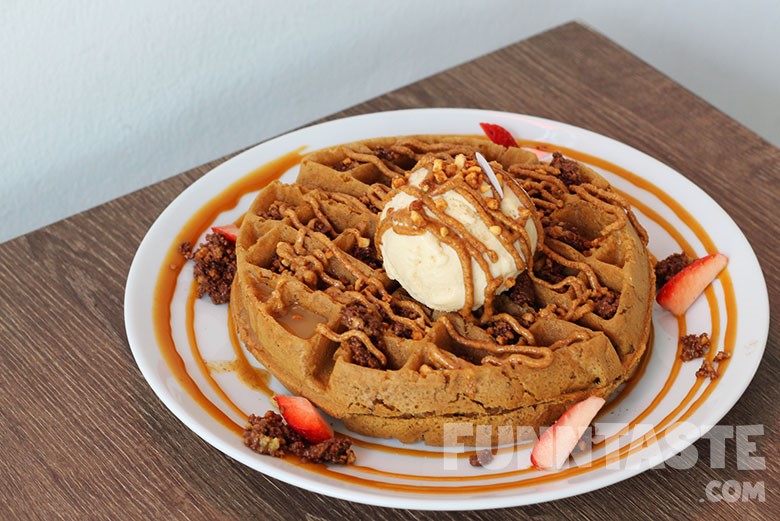 Next up, we tried the Braun Butter Waffle (RM25), which came with coffee flavoured waffle, drizzled with salted caramel sauce, pecan praline, sprinkled with chocolate soil, and topped off with a dollop of brown butter ice cream.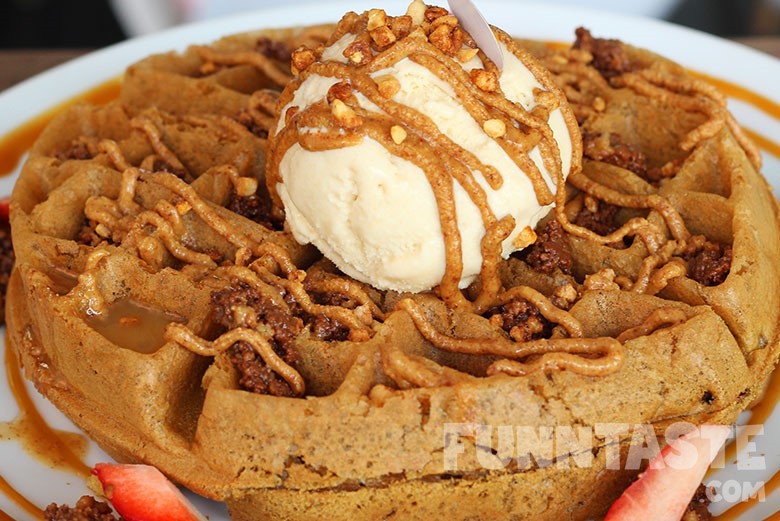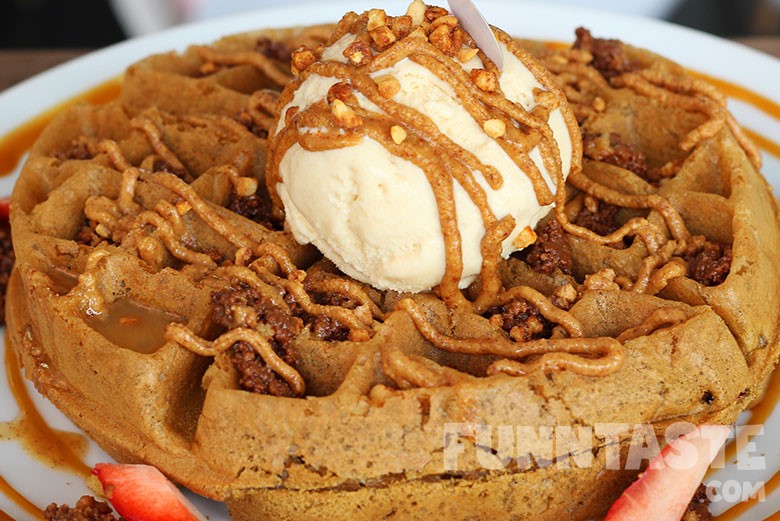 Upon first bite, the first thing that hit us was the sweetness of the ice cream, it was soft and mellow, complemented perfectly with the dense waffle. A truly high calories and sinful dish, nonetheless, this waffle was indulgence on point.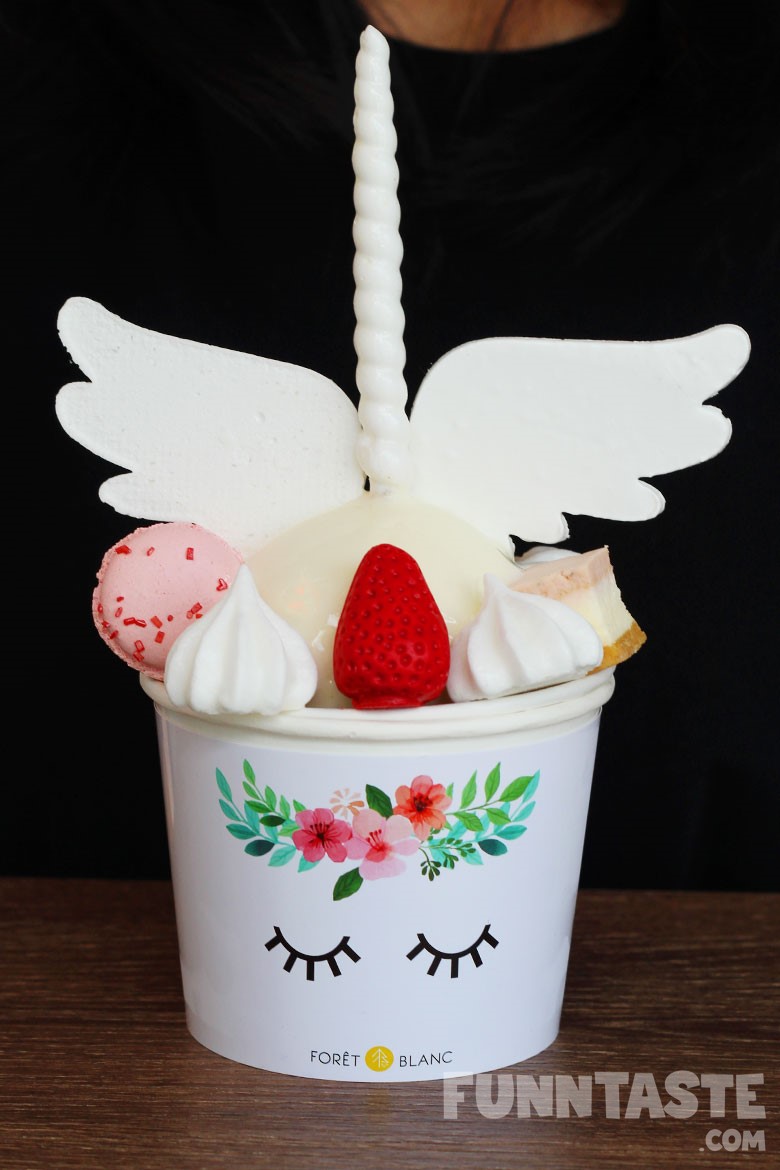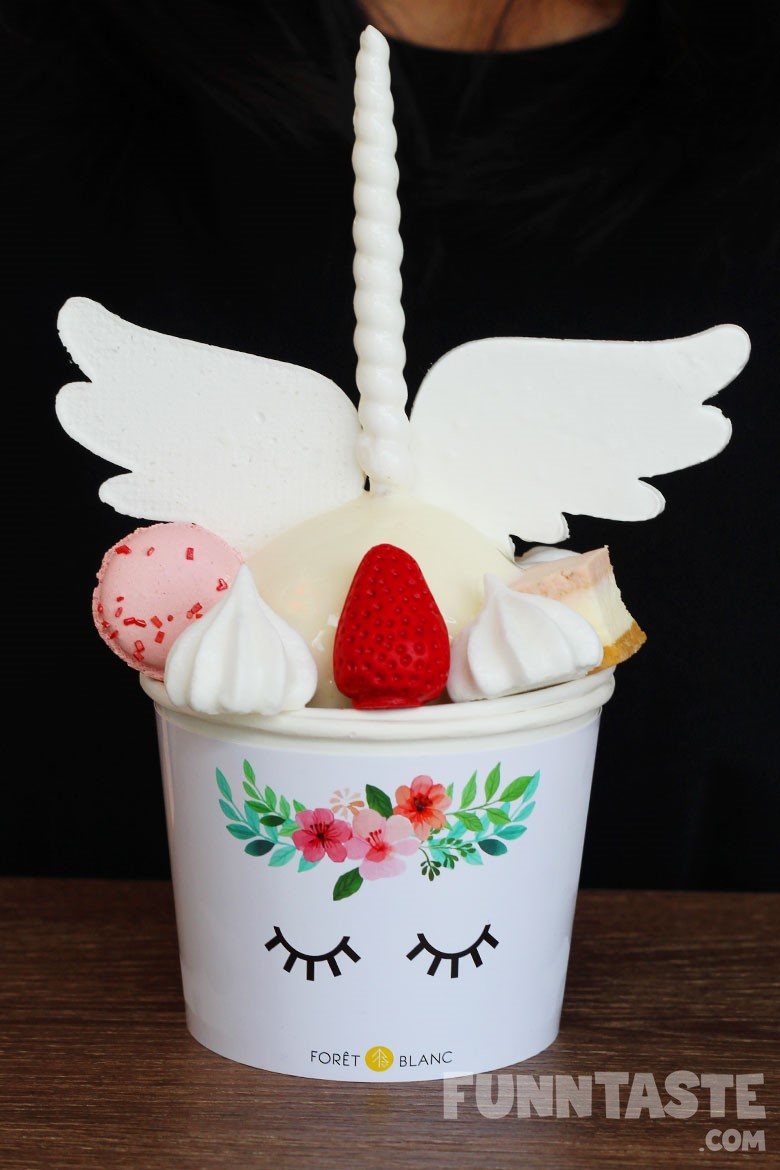 Of course, we could not resists ourselves from trying the popular Berry Mallow Corn (RM25). If you are a heavy Instagram user you've probably seen this unicorn inspired dessert on your feed.
Right off the bat, this is one hell of a good looking dessert. Everything in this heavenly looking ice cream are homemade, from the meringue wing to marshmallow horn. The vanilla ice cream also contain sable crumbs, lemon curb, strawberry compote, vanilla semifreddo, strawberry cheesecake cube, macaroon, as well as strawberry and lime jelly.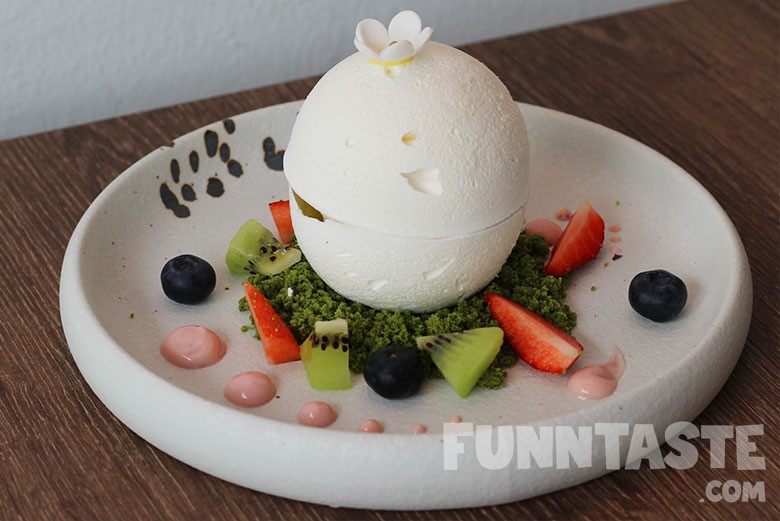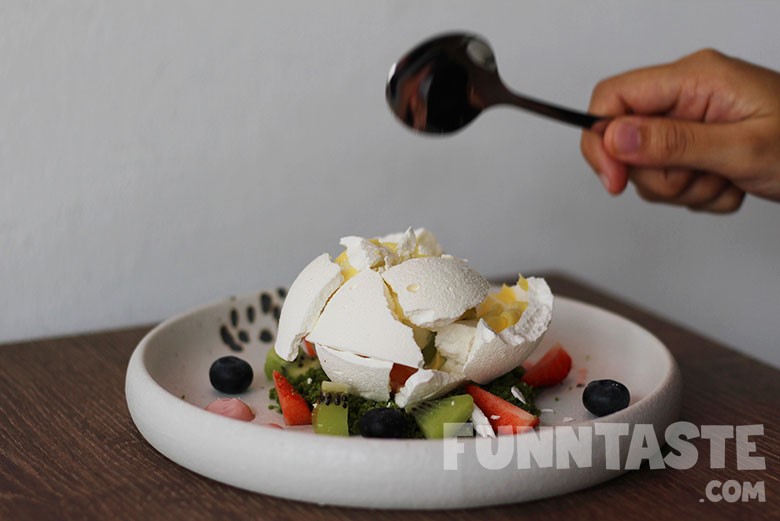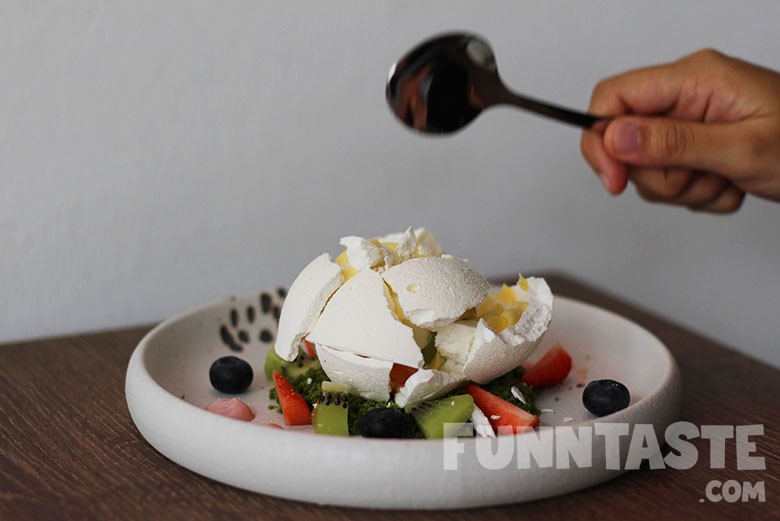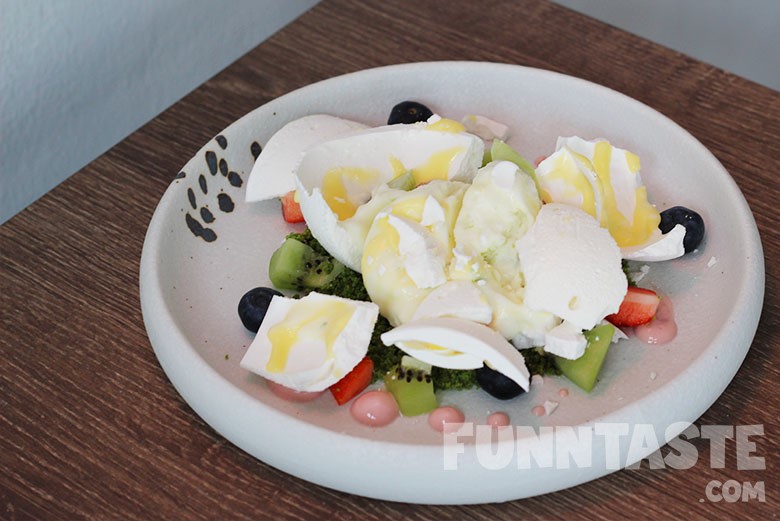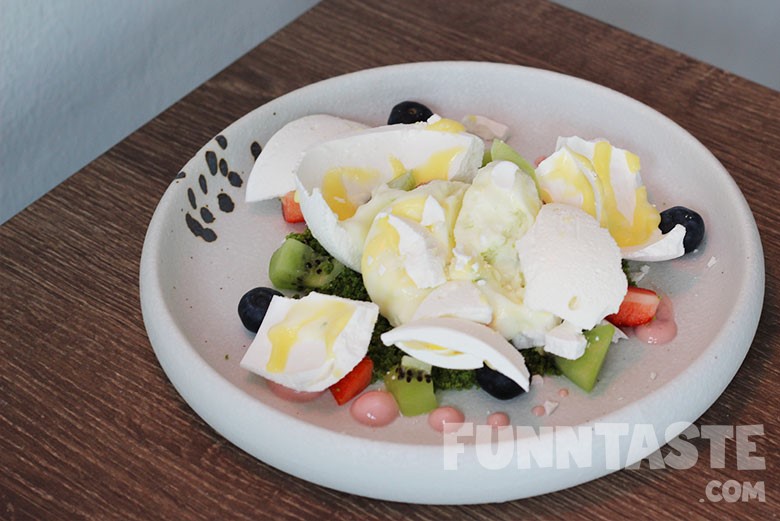 Newly incorporated into the menu, Forêt Blanc's own creation of Deconstructed Pavlova (RM23) is also another stunning addition to its long list of desserts. It was served with yogurt lime ice cream, delicately kept inside a meringue sphere with fresh berries, lemon curd, and green tea sable crumbs, which add extra bright and tangy flavour to our meal. This dessert is ideal for those who prefer something less sweeter, light and refreshing.
Verdict
We must say almost anything from Forêt Blanc will look good on your Instagram feed. The store incorporate floor to ceiling windows, letting natural light come inside all day long, ideal for photos and Instagram posting.
Besides the retail business, Forêt Blanc also takes orders for customised cakes for events. And the outlet at Petaling Utama Avenue happens to be the centralised kitchen. That said, the owners do take their food seriously. Everything at Forêt Blanc Patisserie is made in house and is carefully crafted. Service was sincere as well, the staff was fast, knowledgeable and efficient.
All in all, this is certainly one of the most memorable dessert places yet.
More Info
Forêt Blanc Patisserie
49G, Jalan PJS 1/50,
Petaling Utama Avenue,
Petaling Jaya, Selangor.
Cuisine: French
Operating Hours: Tue-Sun, 12.00pm-8.00pm, closed Mondays
Read also: 15 Best Dessert Places In Puchong Everyone With A Sweet Tooth Should Try