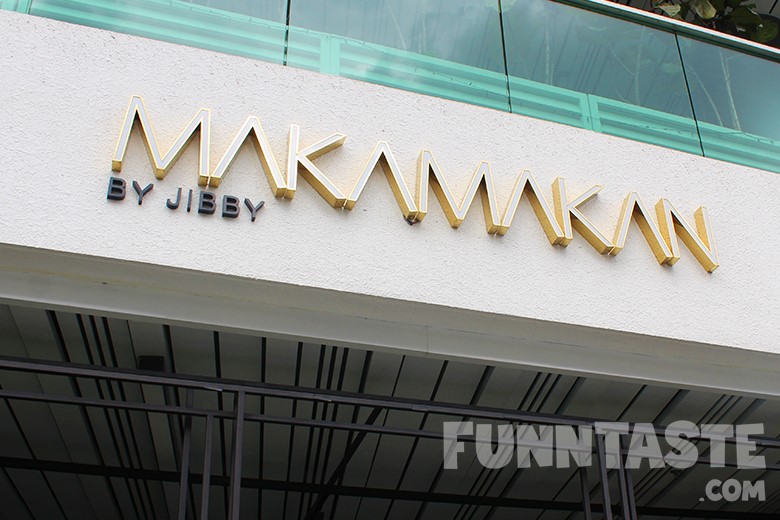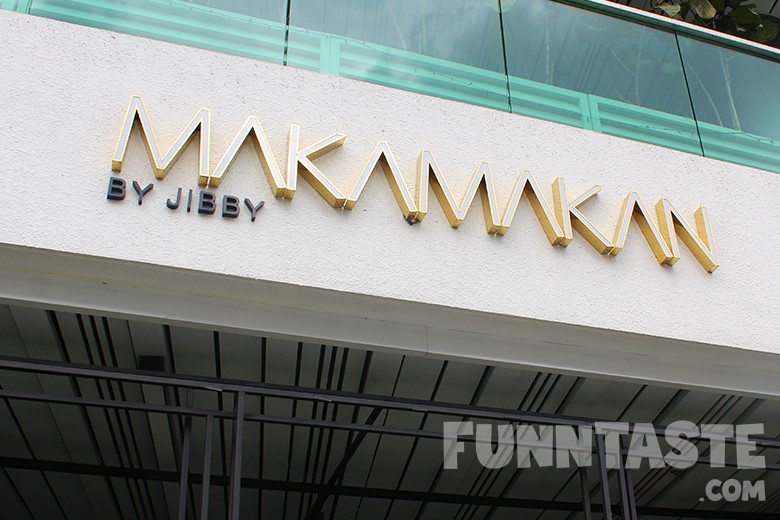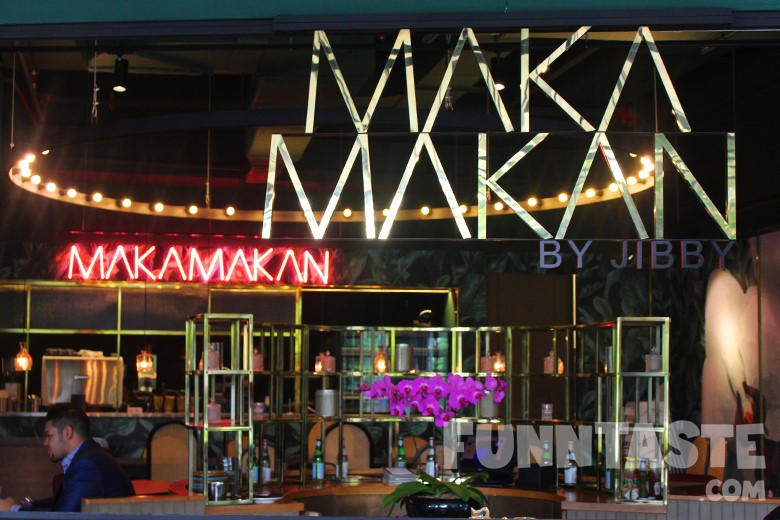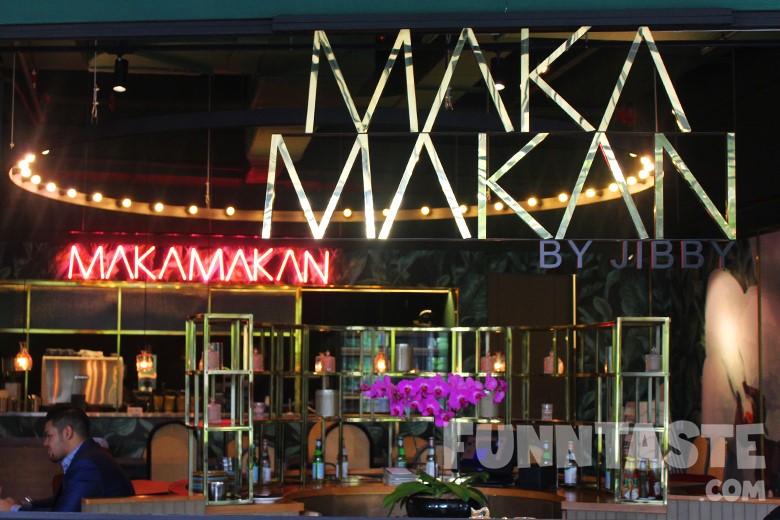 Straight from the the culinary expertise of the Executive Chief of Jibby & Co., MakaMakan by Jibby positions itself as a sophisticated western eatery with an Asian twist. Located in Glo Damansara, MakaMakan is a new restaurant to Serai & Jibby Group that owns Naj & Belle in SS15 and Jibby & Co in Empire Shopping Gallery.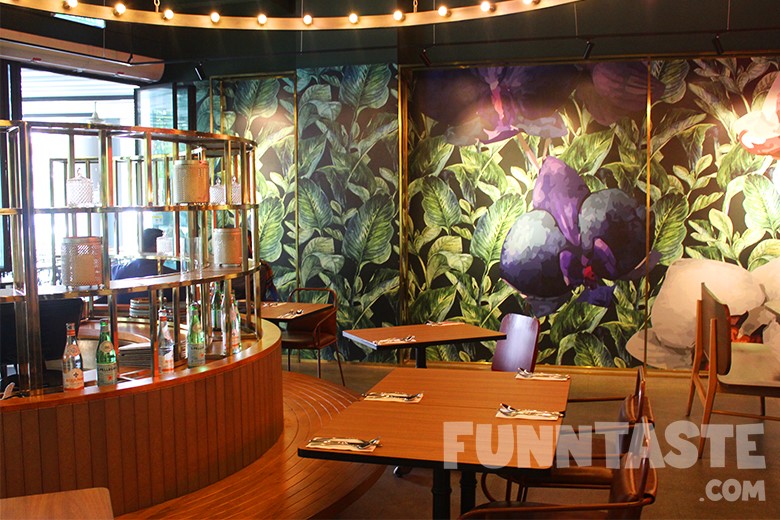 An extensive menu features typical western dishes such as all day breakfast, pasta, sandwiches, and salads. For those who can't live without carbs, you can find different rice and noodles dishes on their Asian menu.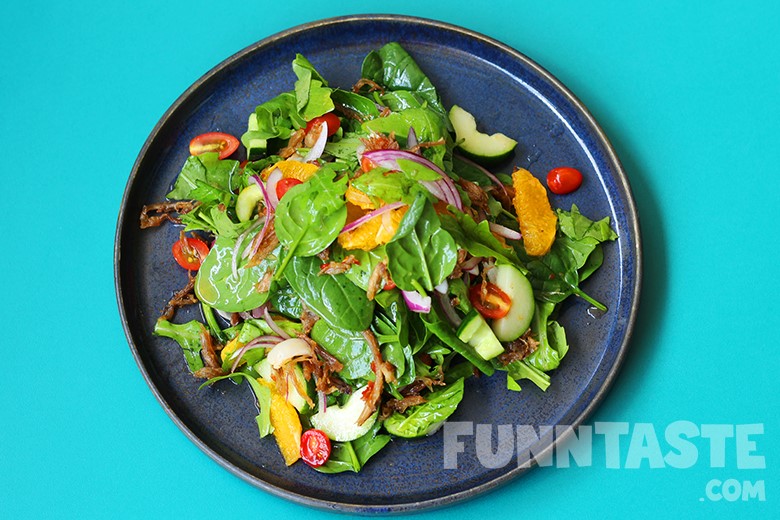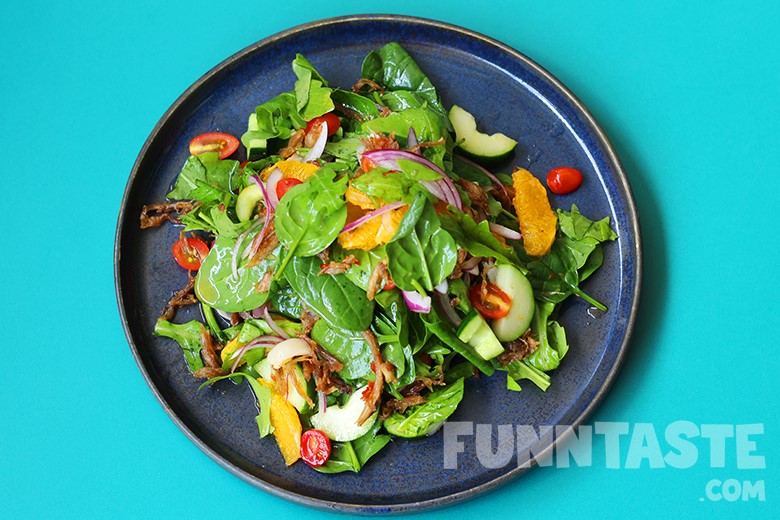 First we tried MakaMakan own rendition of Caeser Salad (RM26), served with a generous amount of baby romaine, crispy beef bacon, and anchovies dressing; it's refreshing and tantalising, the anchovies brought out fresh new flavours to this classic dish. Although it was a good dish, the price doesn't justify the mean, RM26 for a simple dish like Caeser Salad is what we call OVERPRICED. It's more expnesive than some of the main courses on the eatery's menu!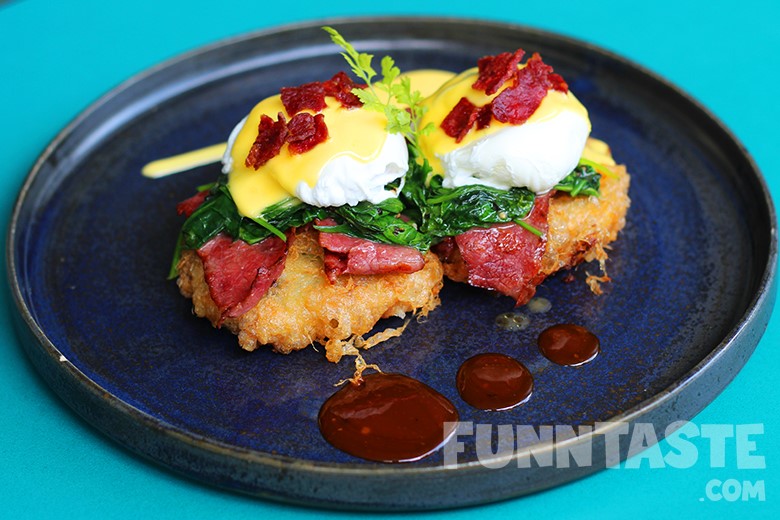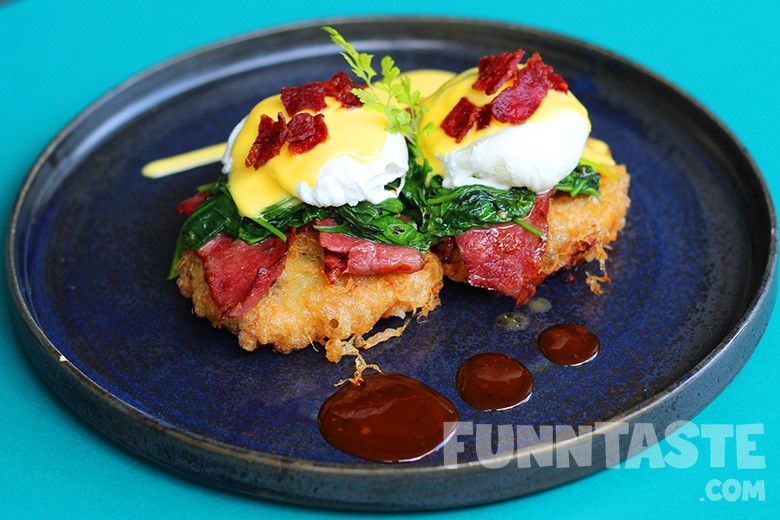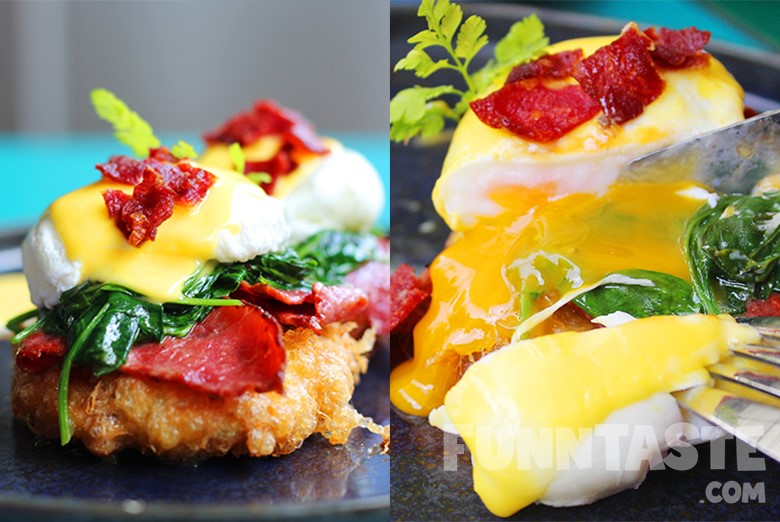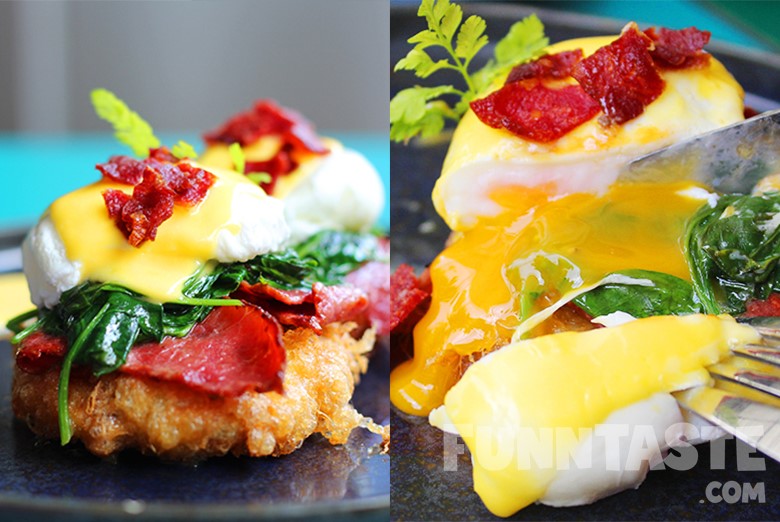 Egg lovers should not miss the Bernie Bergedil (RM28) that comes with poached egg, potato, spinach, beef bacon, and Hollandaise sauce. The portion size is decent, we recommend this dish to be shared with a buddy to justify the hefty price.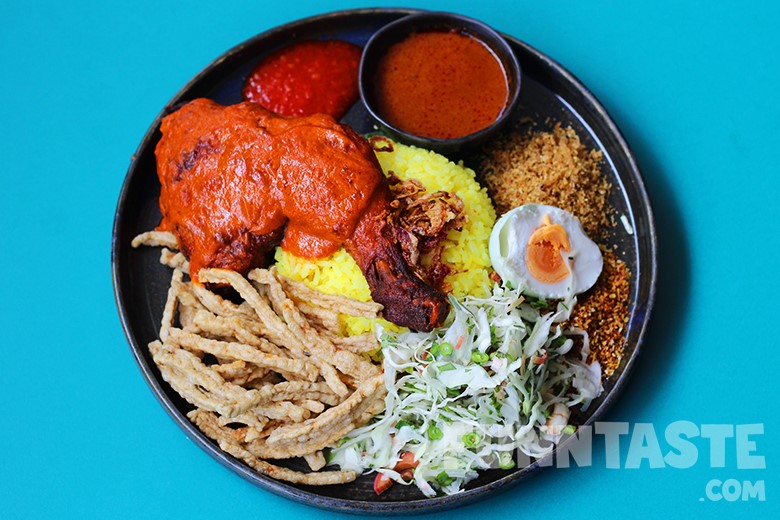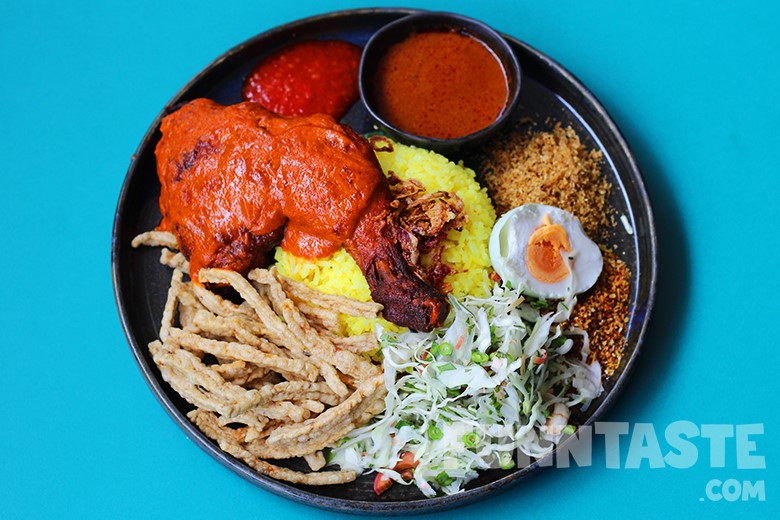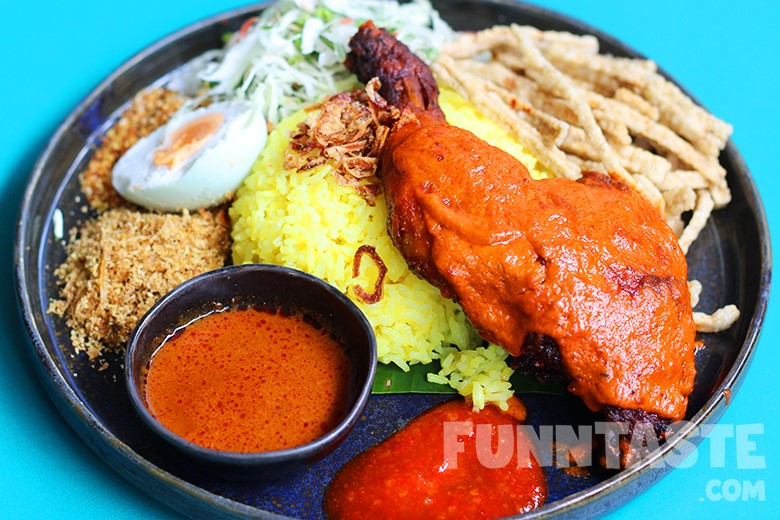 The Asian menu was highly suggested by the staff. Therefore we decided to go with the Nasi Kerabu Di Raja (RM25). The grilled ayam percik was freshly marinated and elegantly done, it tasted tender. The best part was the sambai budu. Overall, the dish was flavoursome, spicy with a sweet hint to it.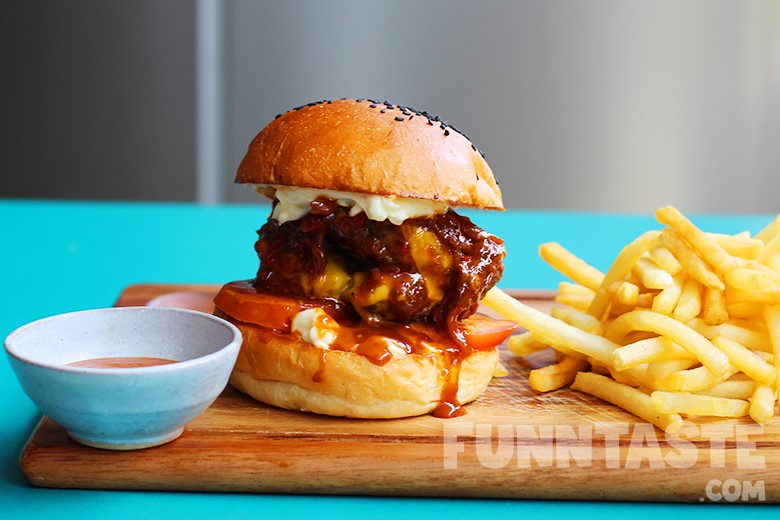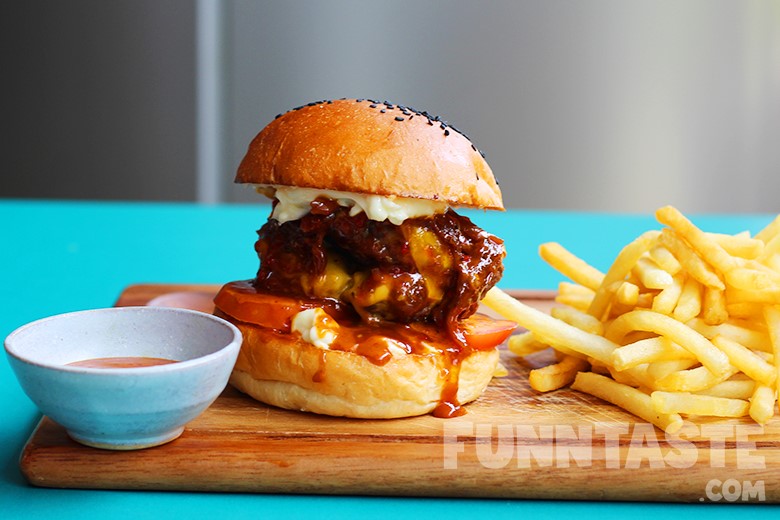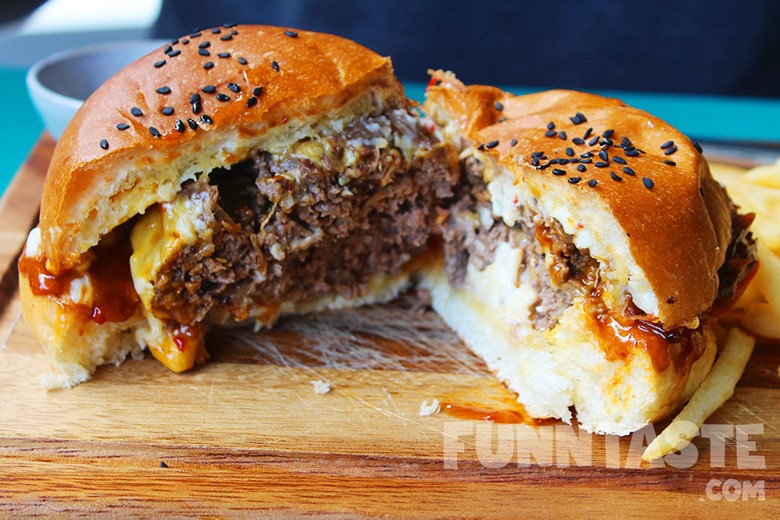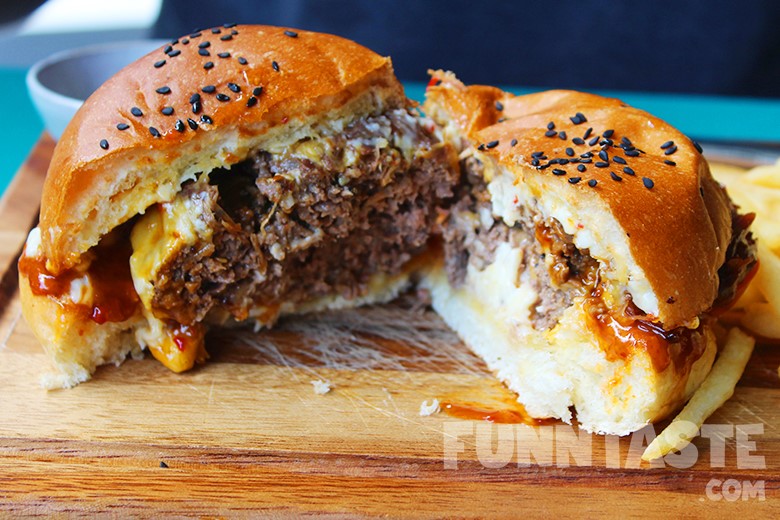 Also worthy of mention is the Double Stack Grass Fed Beef (RM30) backed up with double melted cheese, pulled short ribs and tomatoes. The luscious red sauce was to die for. The burger appeared to be quite small but surprisingly very filling.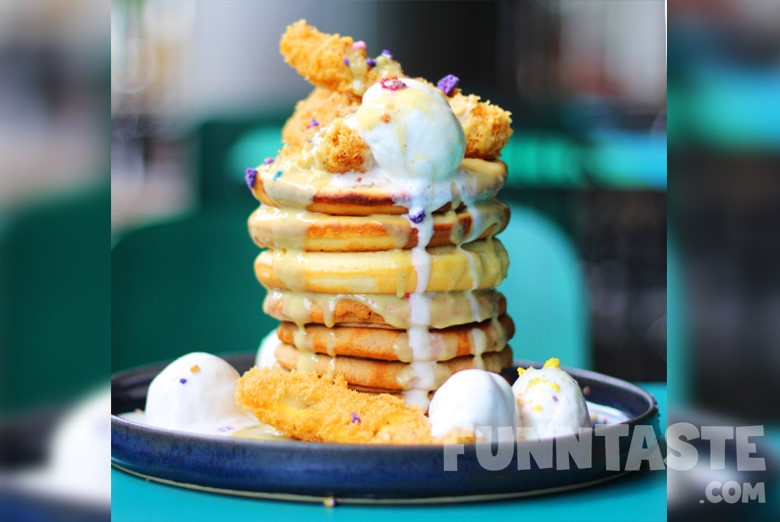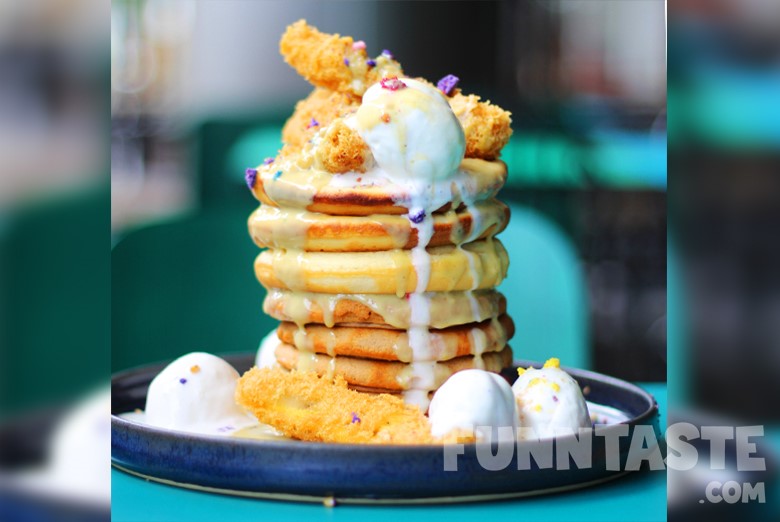 On the downside, the Castle Of Clouds (RM45) was disappointing. You get 8 kaya custard pancakes stacked upon one another, topped with coconut ice cream and banana fritters. The pancakes tasted flavourless, almost like you're eating a pile of cooked cotton washed down with vanilla milk. While the presentation may be Instagram-worthy,  the other 2 pancakes Triple Threat and Strawberry Snow seemed more promising.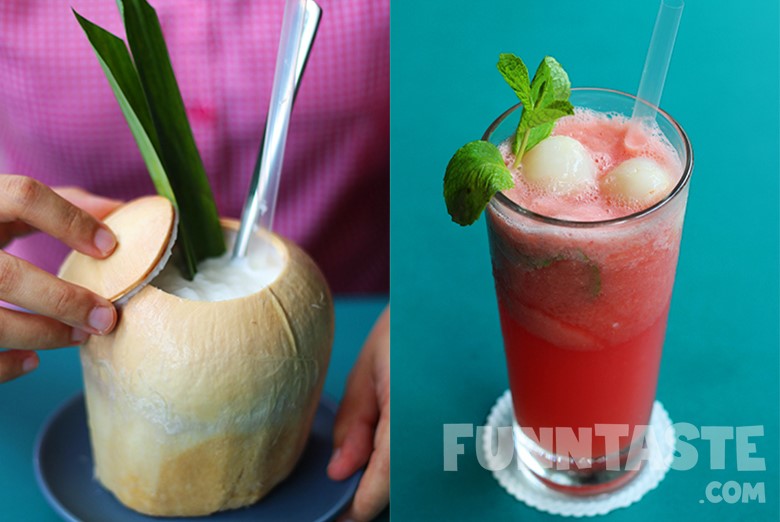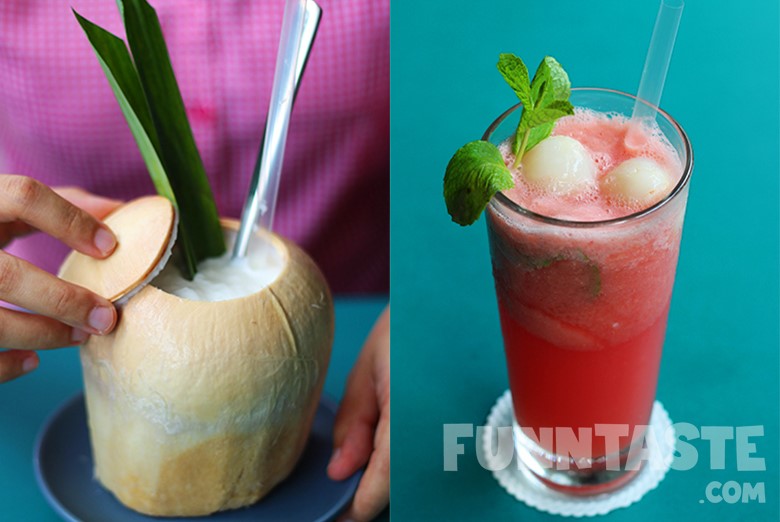 Non-alcoholic beverage such as mocktail is available here, hence we sampled the Haiwaiian (RM18) with  blended fresh coconut and topped with coconut gelato. The Watermelon Lychee (RM 15) was a refreshing perk-me-up drink, it was yummy.
Verdict
With its tropical decor and intimate space, MakaMakan by Jibby has a lot going for it. However with the mall is still grappling with lots of empty lots, a long-term marketing effort needs to be done to attract more customers. We realised that the restaurant was quite empty after lunch hour. Regardless, MakaMakan has its own merits especially their interesting menu, if they can keep the quality and service high, this place will heat up the dining scene.
More Info:
MakaMakan By Jibby
LG 11&11AL, Glo Damansara Mall,
Jalan Damansara, Tmn Tun Dr Ismail,
60000 Kuala Lumpur, Malaysia.
Tel: +603-7732 4874
Cuisine: Asian Fusion
Operating Hours: Daily, 11AM – 10PM