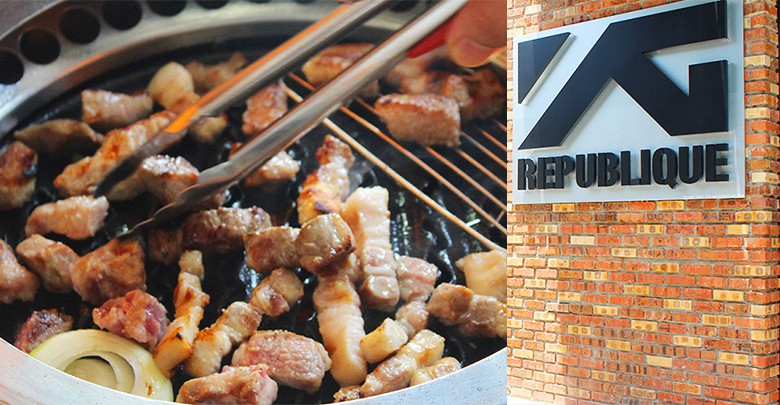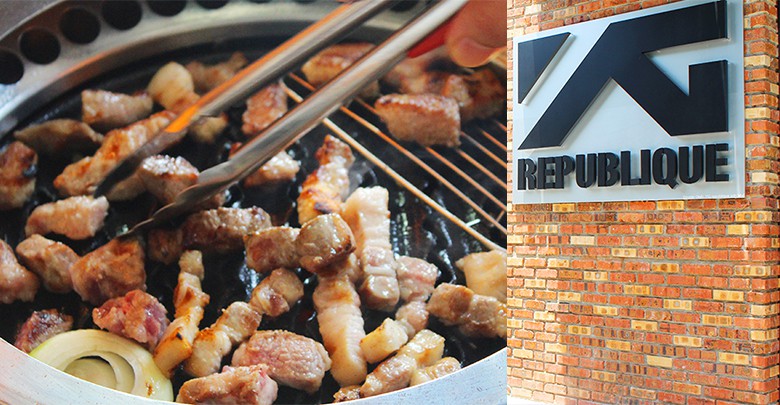 YG Republique's Samgeori Butcher's has been making waves especially in the social media, mostly due to the fact that this eatery is owned by YG Entertainment, a South Korean Entertainment Company that's home to Korean artists such as Big Bang and 2NE1.
Located smack in the middle of bistros and bars of TREC Kuala Lumpur is the infamous YG Republique's Samgeori Butcher's, a Korean BBQ grill restaurant that prides on serving premium pork (Spanish Black Iberico Pork) and beef cuts.
A decent atmosphere with a strong "porkilicious" and K-Pop themes – pig balloons, autographs of the YG stars, and framed photos of pork cuts are attention grabbing to say the least.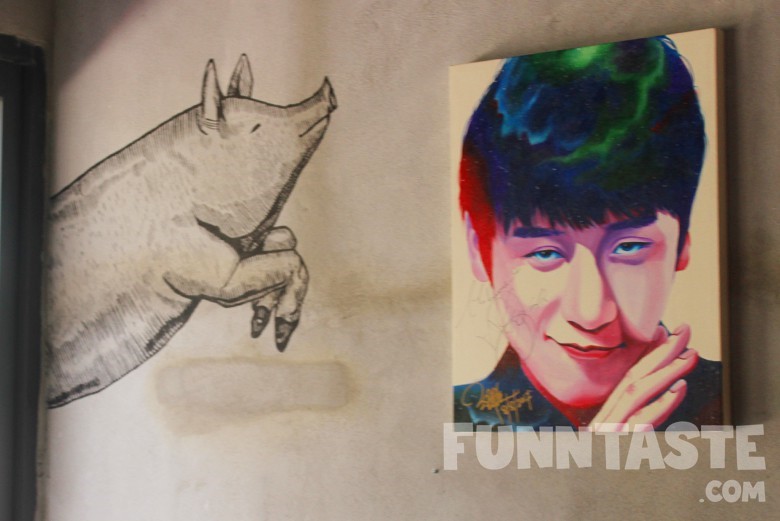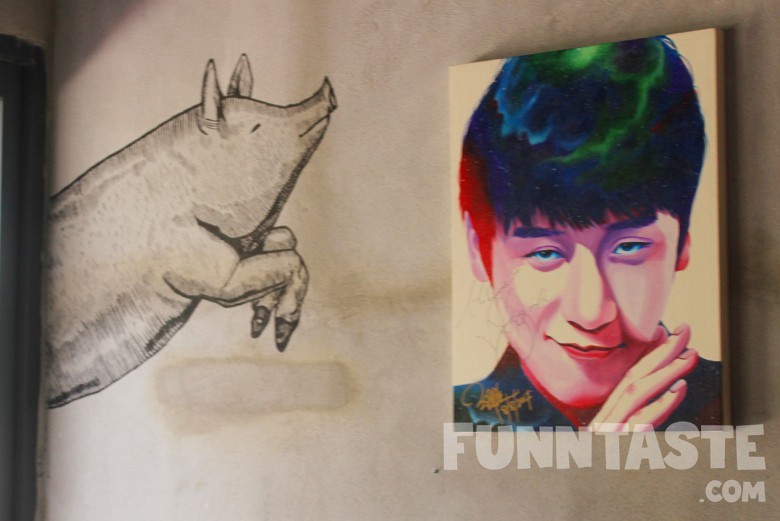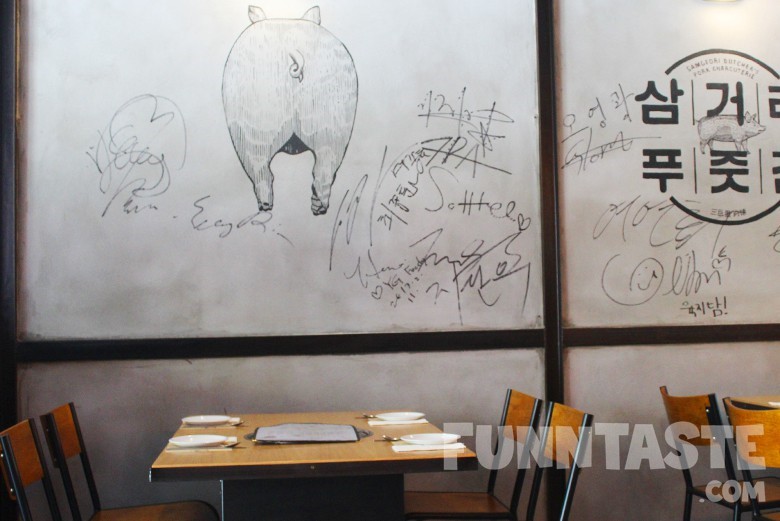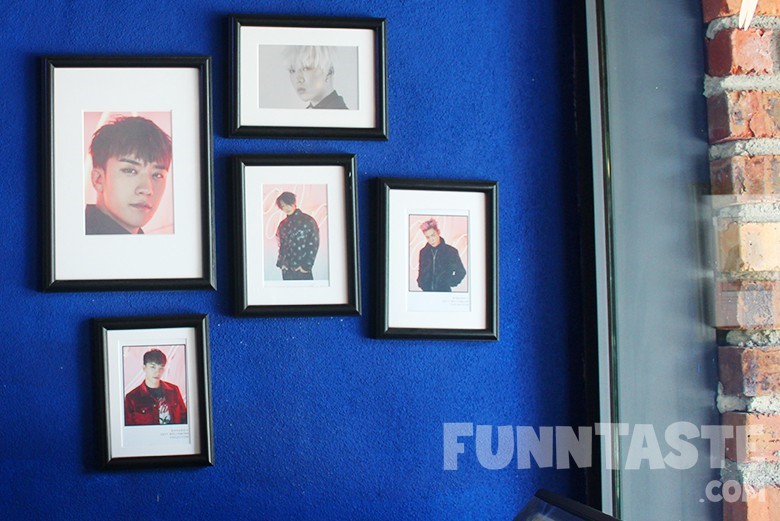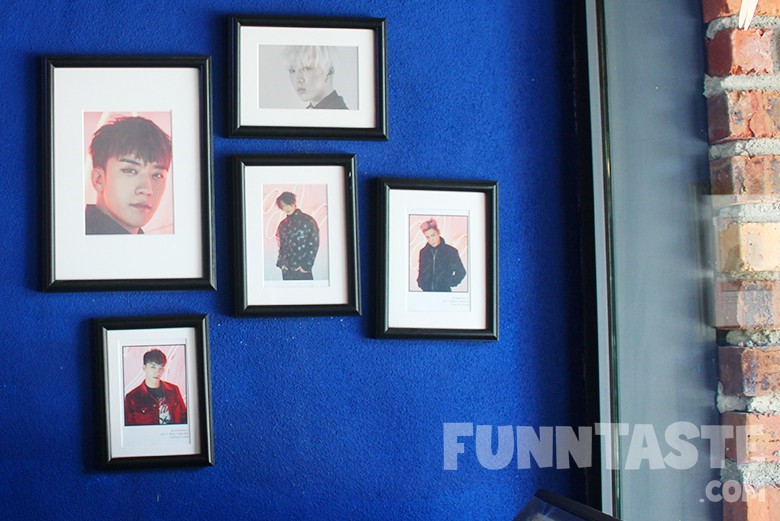 Samgeori Butcher's claims that their meats are cured with Cypress Pine which enhances the flavours and textures. Unlike many Korean BBQs out there, the meat cuts are not served with lettuce because the rich quality of meat cuts are meant to be savoured without additional wrapper. Nonetheless, you can still order lettuce if you MUST wrap your meat.
As expected in all Korean BBQ grill restaurants, Banchan (side dishes) are refillable but not the drinks.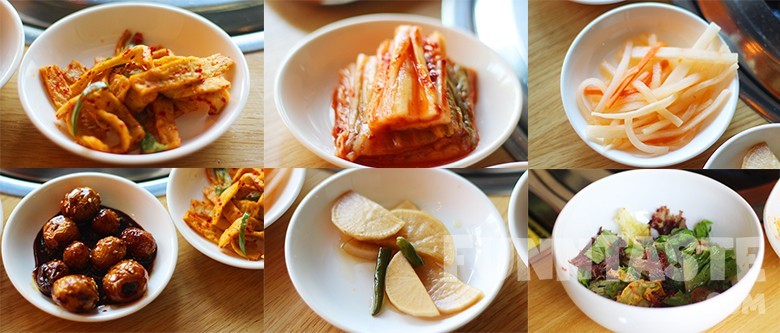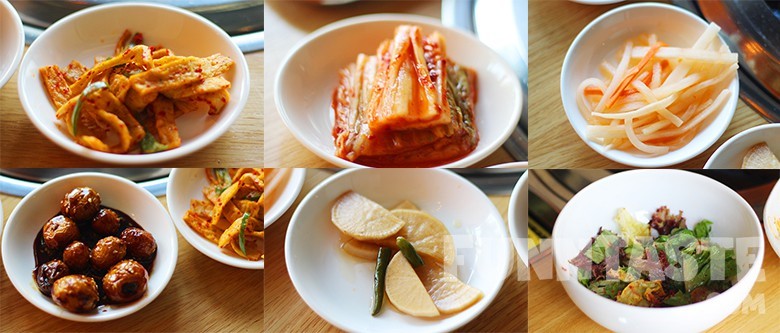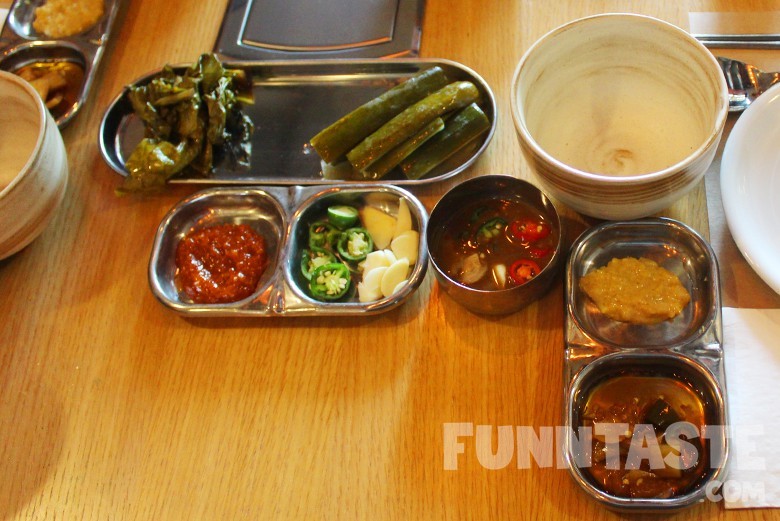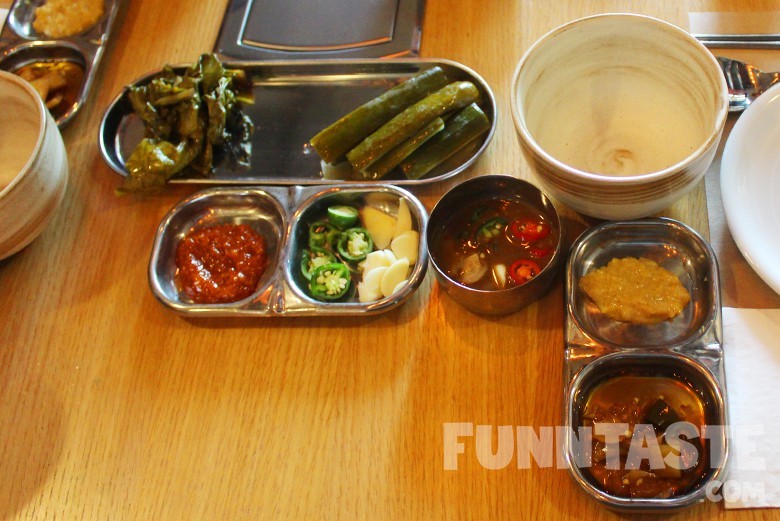 Butcher's Sampler (RM170 for 2 pax) 420g
The 3 premium cuts that were served are Pork Neck, Pork Shoulder and Pork Belly, best shared with a group of 2 pax.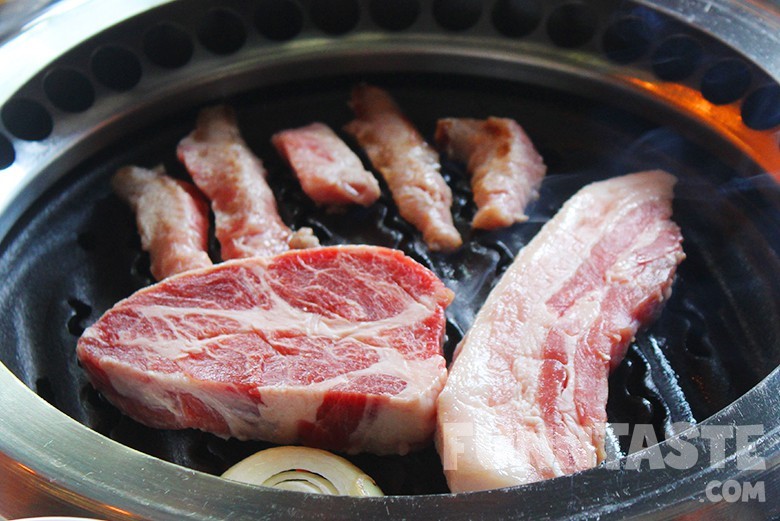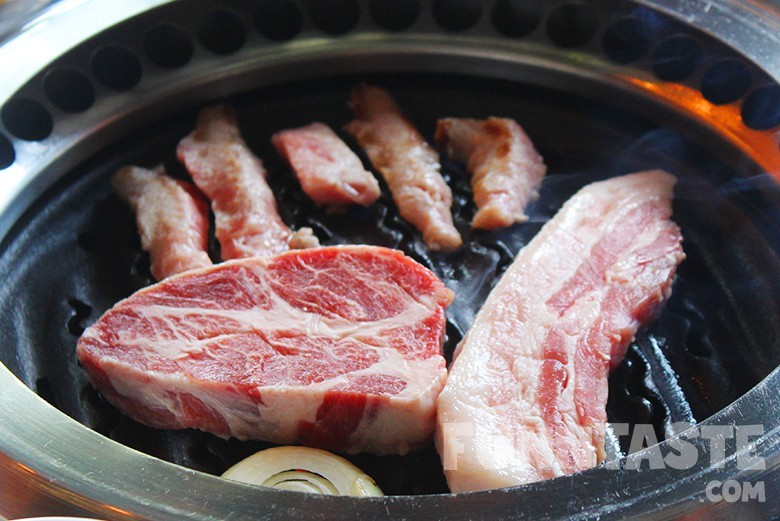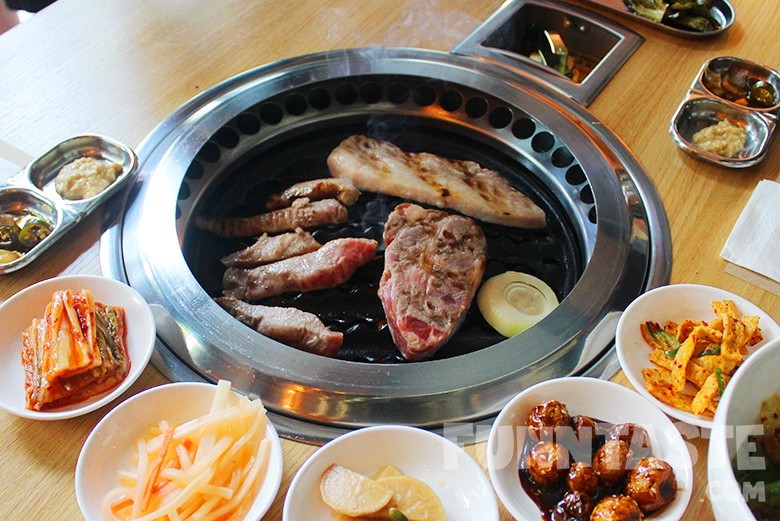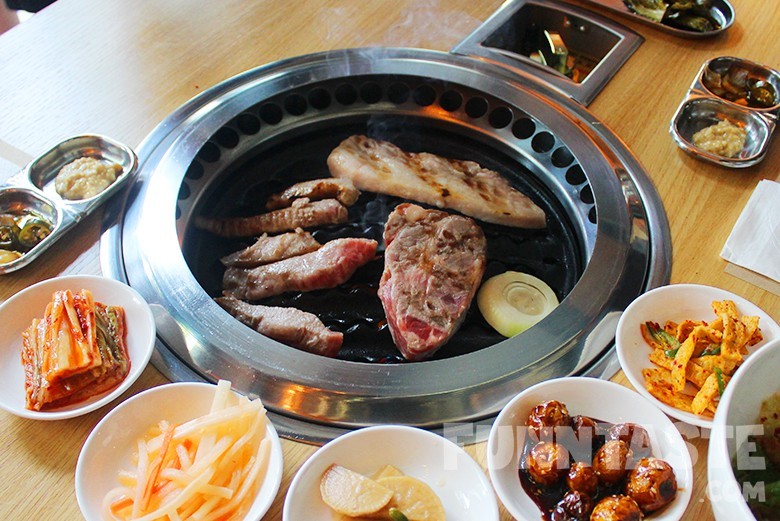 For all the hype of the "premium quality meat", we must say that the taste was not up to par – the meat were under-marinating, it ended up tasting like mild and flavorless pieces of meat. Especially for the price of RM170, the meal was utterly disappointing. Nothing taste premium or extraordinary. Needless to say, the meat cuts weren't even delicious.
Butcher's Pork Fried Rice (RM50 2 Pax)
The usual Kimchi Fried Rice with a great amount of pork meat, kimchi, topped with 3 sunny side. This dish tastes as good as it looks, spicy and aromatic. Although fried rice is a dish you simply can't go wrong, hence a mamak nasi goreng for RM5 would do your wallet justice.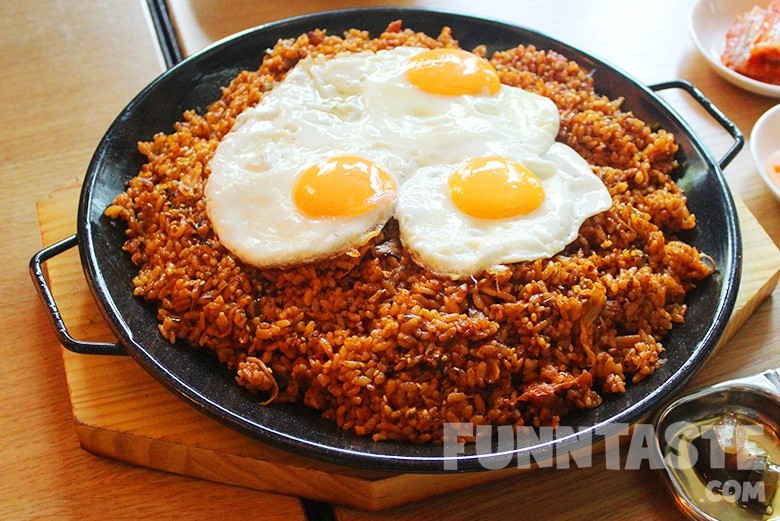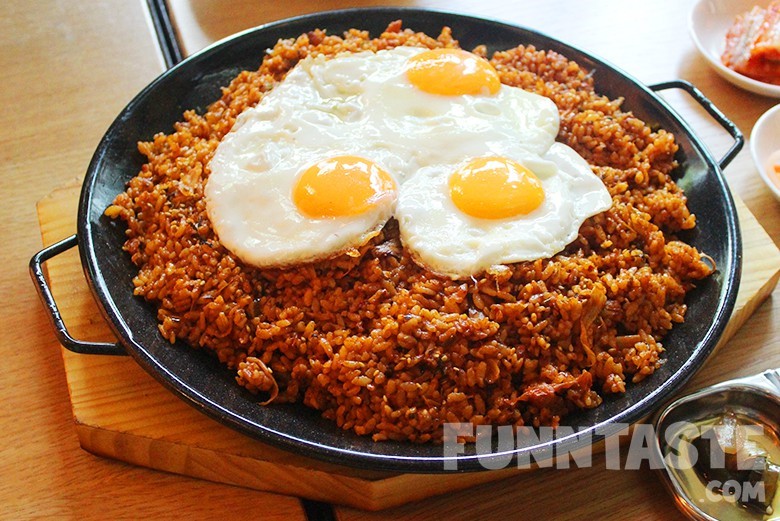 The picture shown above is for 3 pax portion, suitable for big groups.
The BBQ cooking demonstration was carried out by YG's Korean chef named Ji Byung Kwon who was based at Samgeori Butcher's in Hongdae, Korea, leading the kitchen at YG Republique in KL for six months. While the waiters are Bangladeshi workers.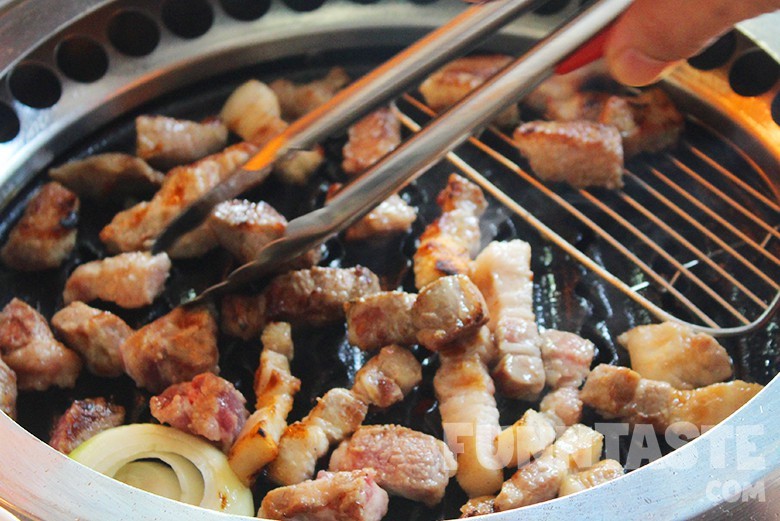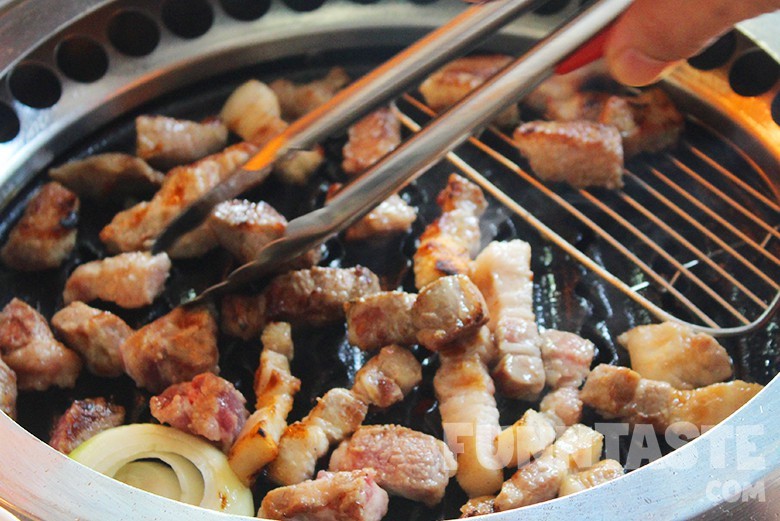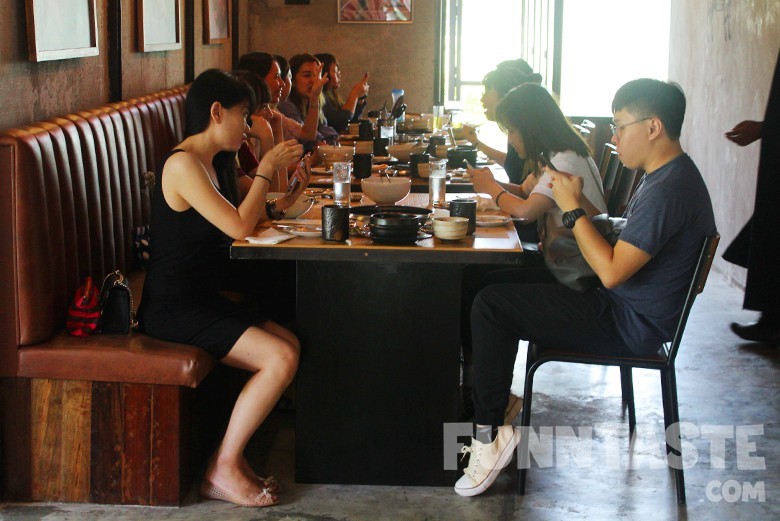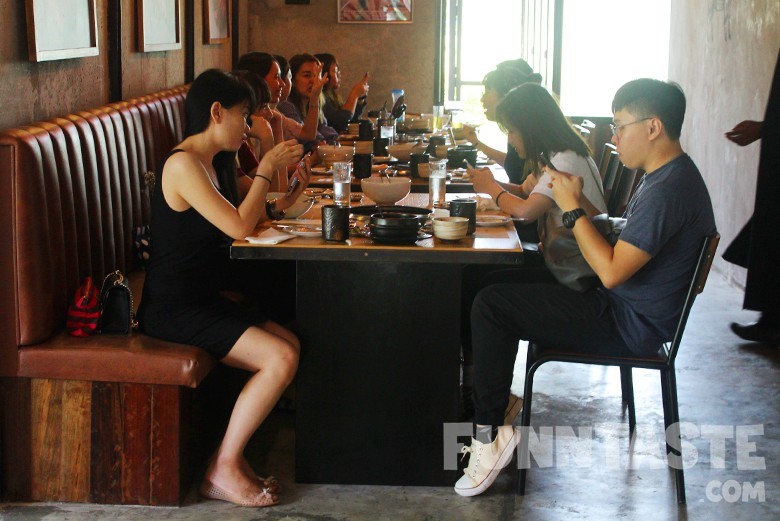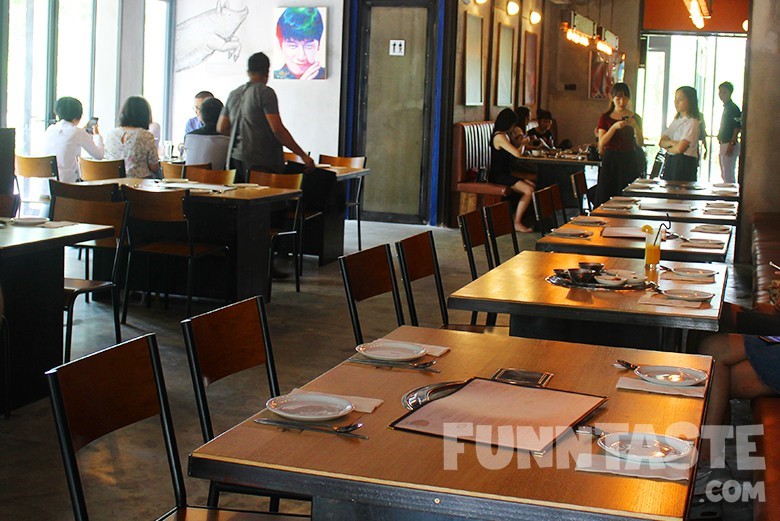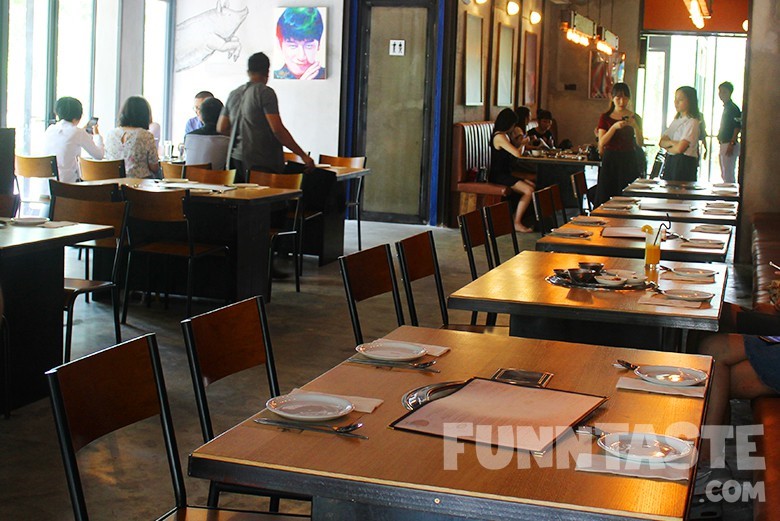 Verdict
The dining atmosphere was alright and our dining experiences weren't particularly bad. For the price you'd think that they'd provide top notch service and hospitality but no. Services was below normal standards. It was lunch hour and although the restaurant was virtually empty, service was poor to say the least. We felt the staff were lacking warmth and we waited over 20 minutes for drinks that never came.
All-in-all, YG Republique has a lot to improve on in terms of food and services.
If you want to indulge in Korean BBQ grill restaurant with YG artists songs, this is an option. The Pork Fried Rice was good. we didn't care much for the rest of the items.
More Info:
YG Republique Malaysia
HG-01 & HG-02 Hive,
TREC, 438, Jalan Tun Razak,
50400 Kuala Lumpur.
Tel: 603-2110 4104
Cuisine: Korean
Operating Hours: Daily, 12–3PM, 6PM–1AM