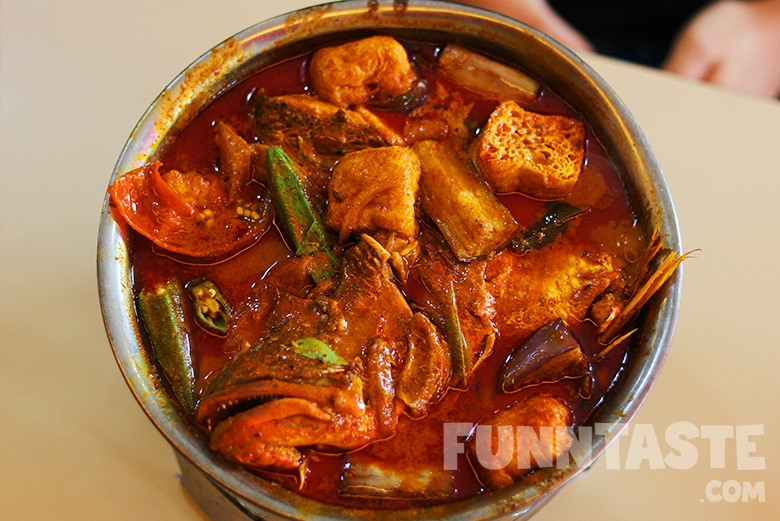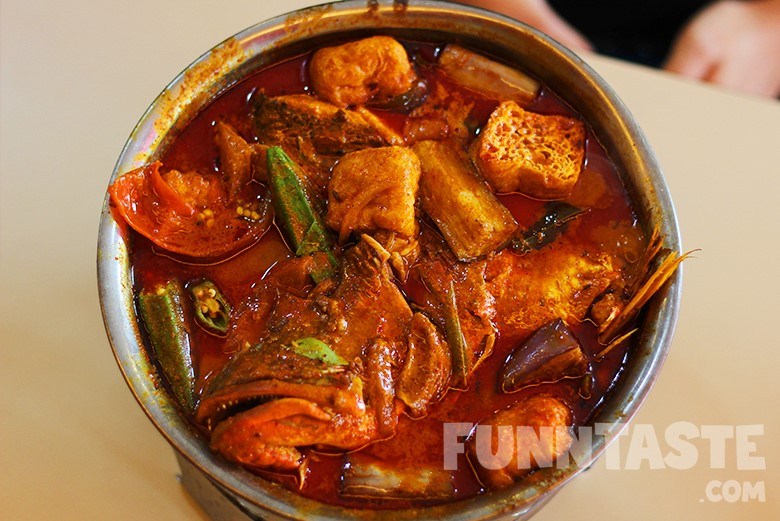 Ratha Raub Restaurant in Uptown Damansara is highly regarded as one of the top places that serve Fish Head Curry dishes in the Klang Valley. Due to its popularity, the restaurant can get really crowded during peak hours.
Upon entering, we were quite surprised as the restaurant looks and adopts a modern fast-food style concept – you order and pay at the counter and your food will be served to you. This made us felt sceptical towards the authenticity and taste, but boy we were wrong.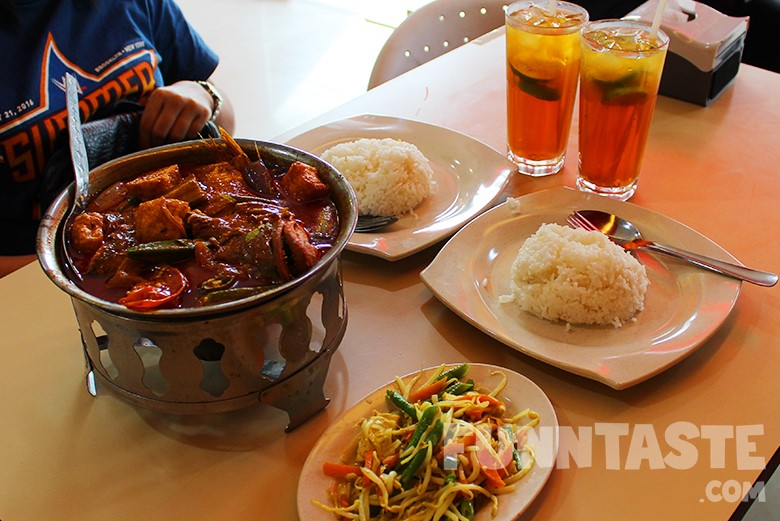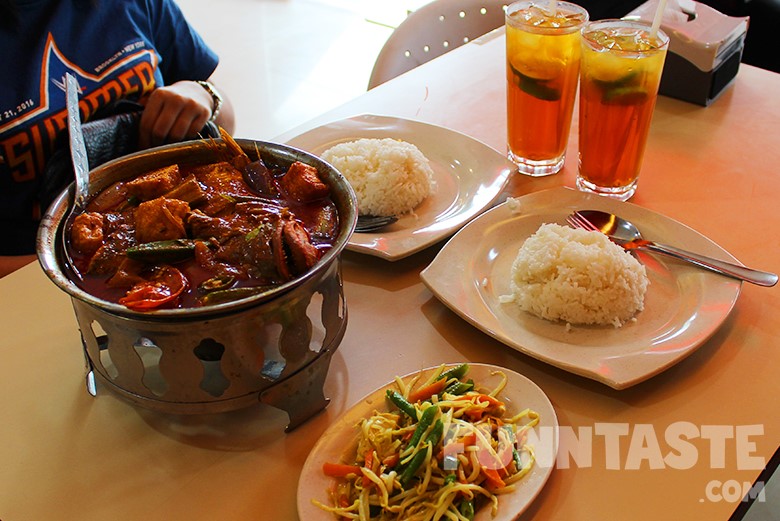 We bought a voucher from Fave which came with Fish Head Curry, Mixed Vegetable, 2 White Rice and 2 Iced Teh O Limau for RM50.
We believe the Fish Head Curry was pre-cooked in large quantities as our dishes were served to our table in less than 10 minutes.  Nevertheless the curry was piping hot with plenty of vegetables and tofu puff.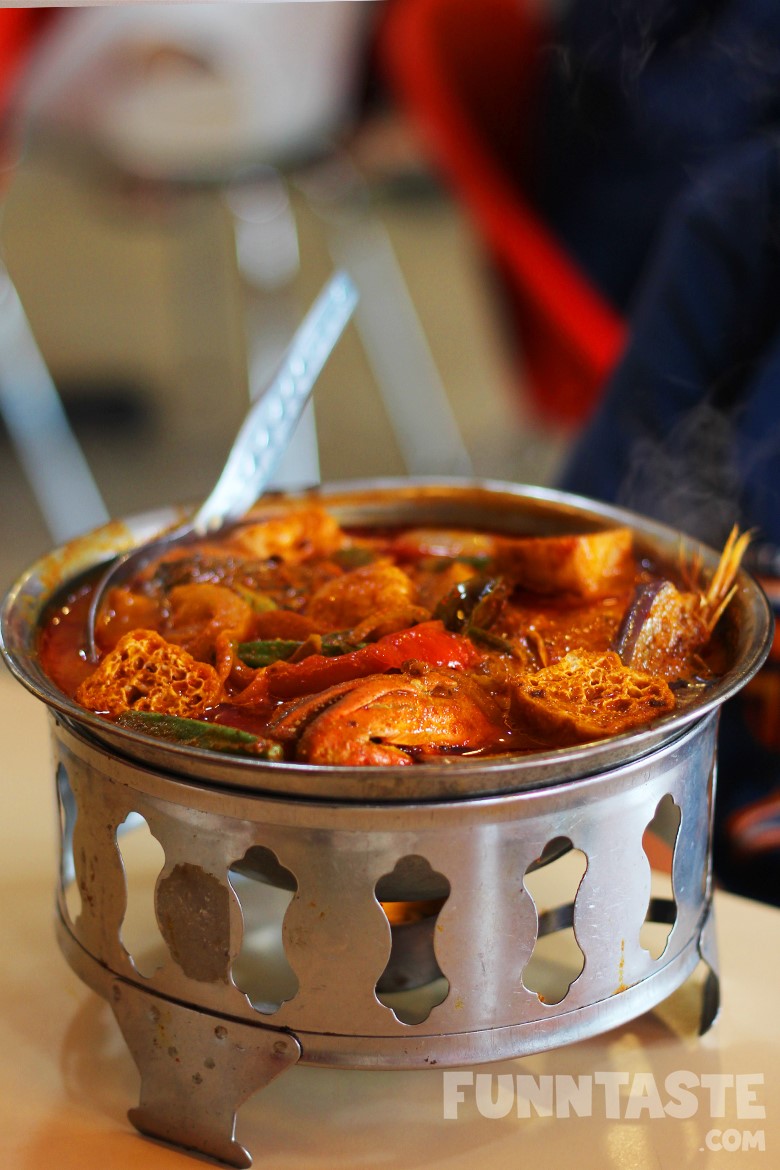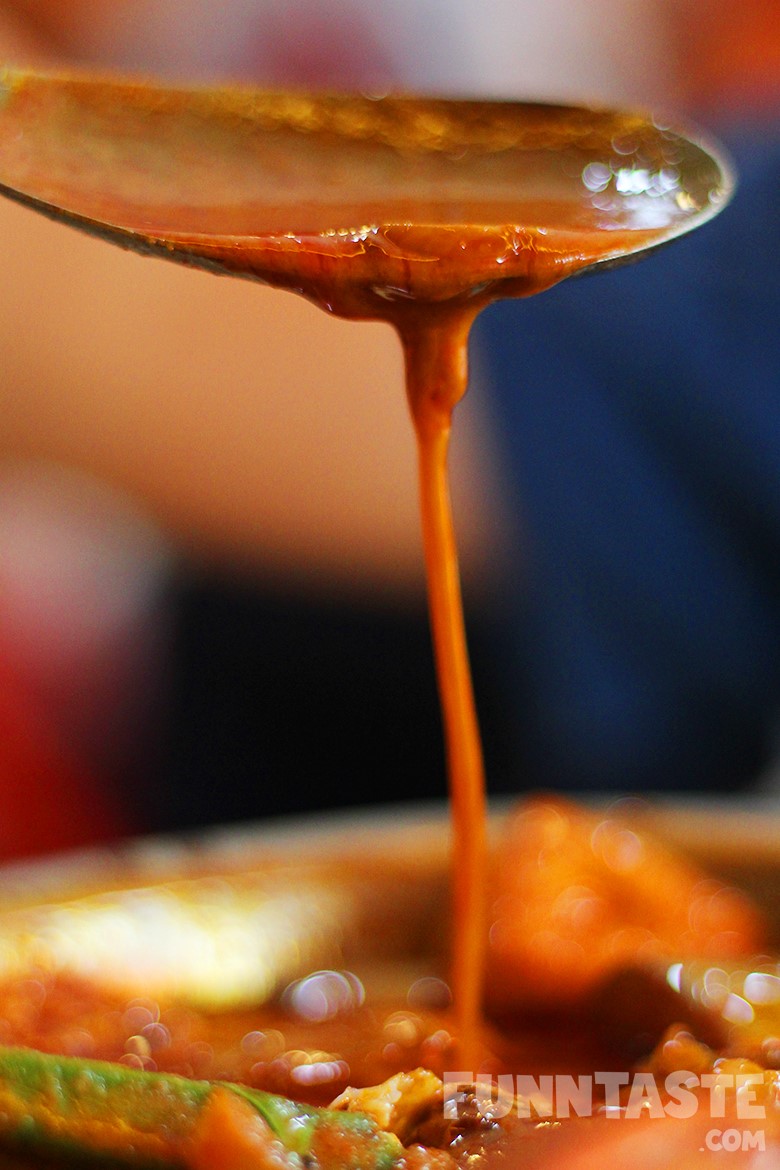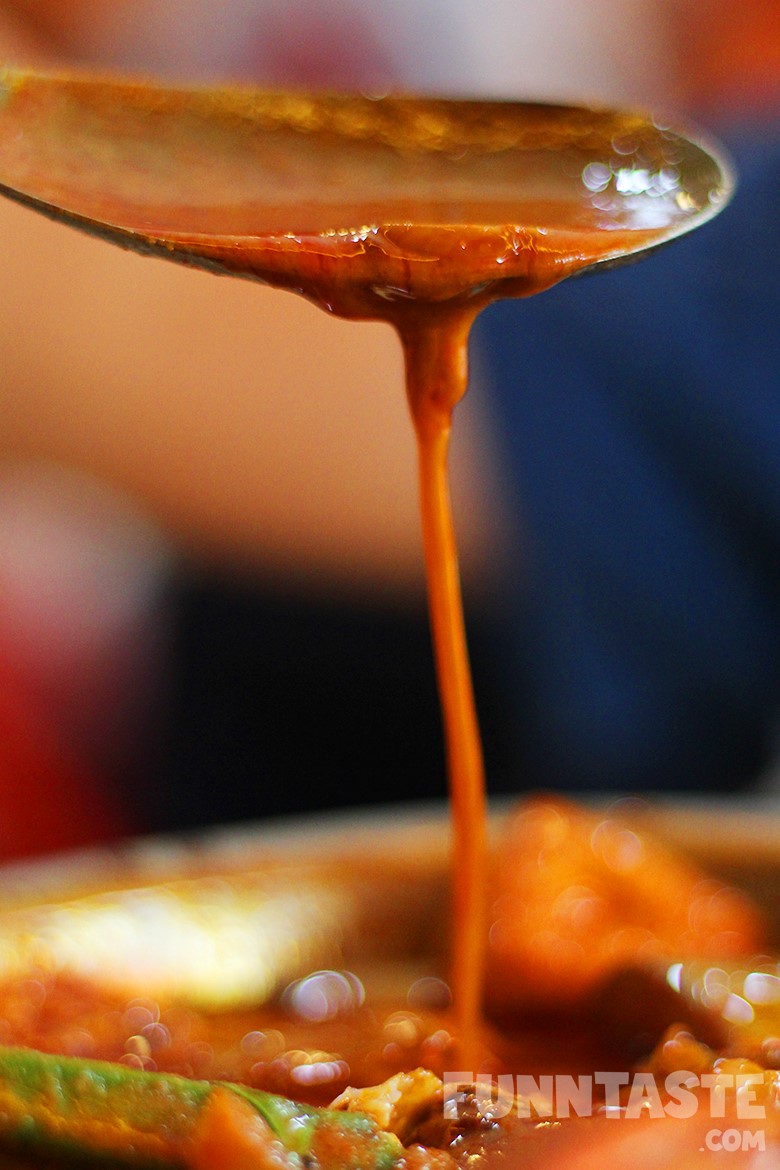 The gravy was thick and seasoned with spices, curry leaves and fresh coconut milk. The curry itself is quite spicy hence if you have low heat tolerance this dish might be a challenge for you. The curry was so delicious, we found ourselves drinking the gravy and almost finishing it. Lucky for us, the workers at Ratha Raub are kind enough to give us free refills for the Fish Head Curry's gravy.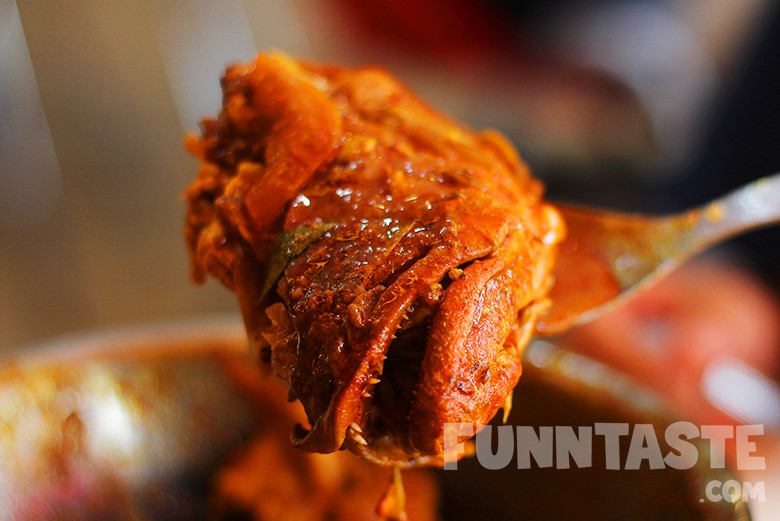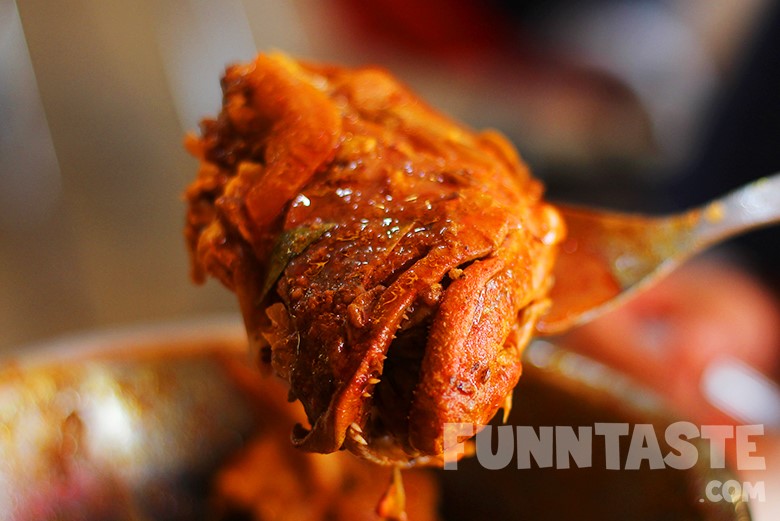 There were 2 huge fish heads that came with this dish and it was satisfyingly soft, fresh tasting and cooked perfectly. The portion size of the dish itself is already big enough to be shared with 4 pax although our voucher says it's meant for 2 people.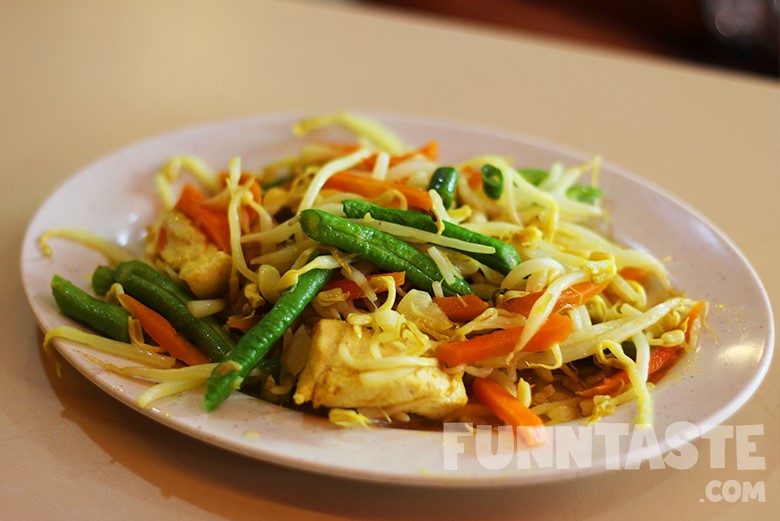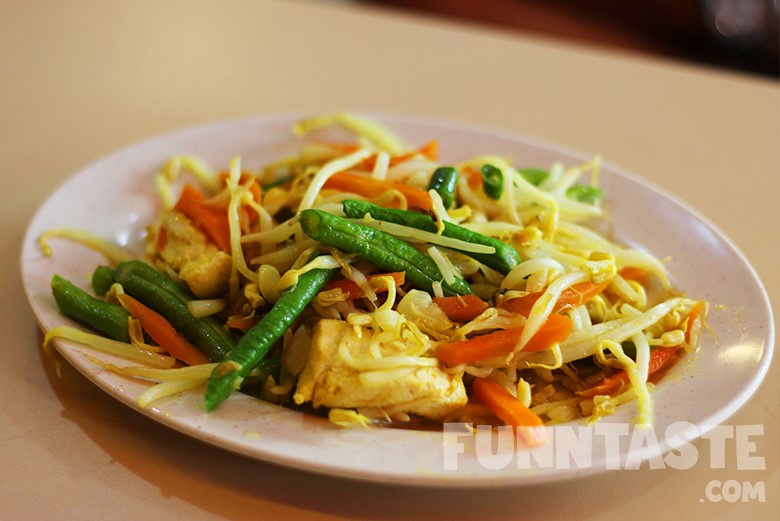 As for the Mixed Vegetable we received stir fried beans sprouts, long beans, carrots and tofu cooked with turmeric and garlic. It's a pretty ordinary dish but balance out the heavy flavoured fish head curry.
Verdict
While we're not a fan of the ambiance, the Fish Head Curry we had at Ratha Raub was delicious. We can safely say that it's the BEST Indian style Fish Head Curry we had in the Klang Valley. Aside from the Fish Head Curry, we were told that Ratha Raub also offers lots more must try dishes – Chicken Curry, Chicken Rendang, Nasi Lemak, and Roti Canai.
Overall, Ratha  Raub is a MUST TRY restaurant for Fish Head Curry lovers. We will definitely be coming back for more very soon.
More Info:
Ratha Raub
32, Jalan SS 21/35, Damansara Utama,
47400 Petaling Jaya,
Cuisine: Indian
Operating Hours: Daily 7:00AM–10:00PM