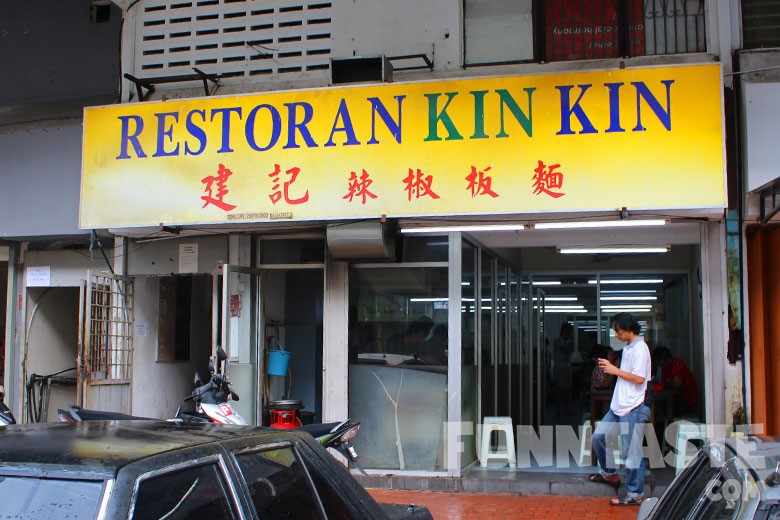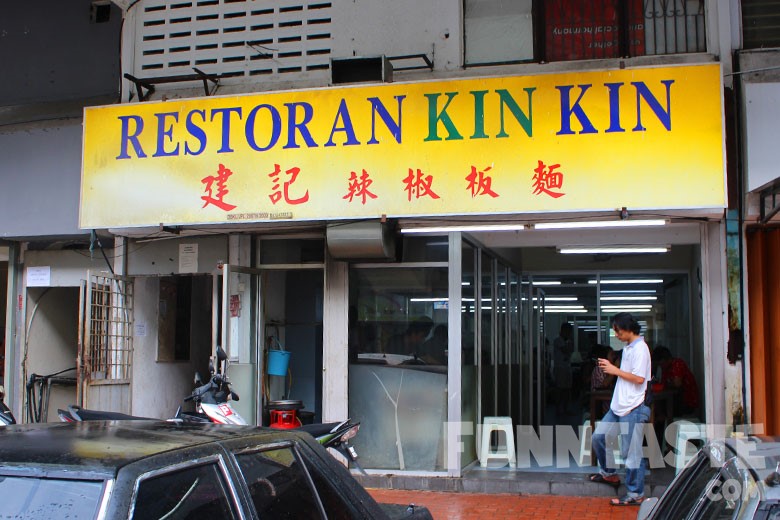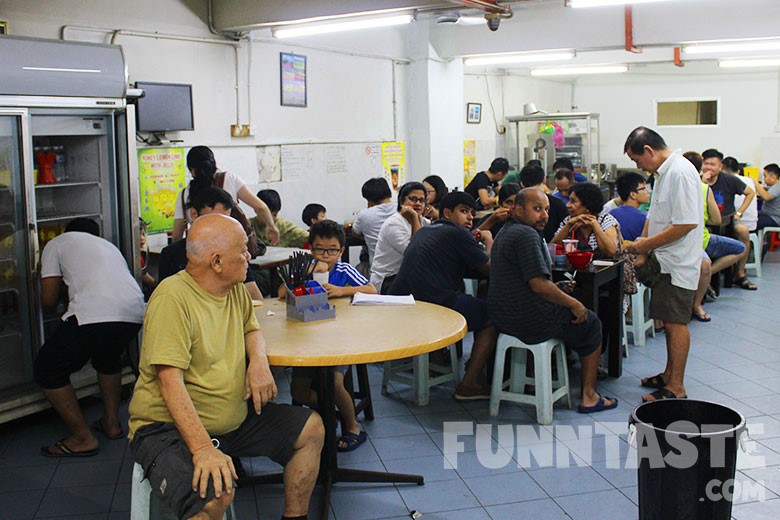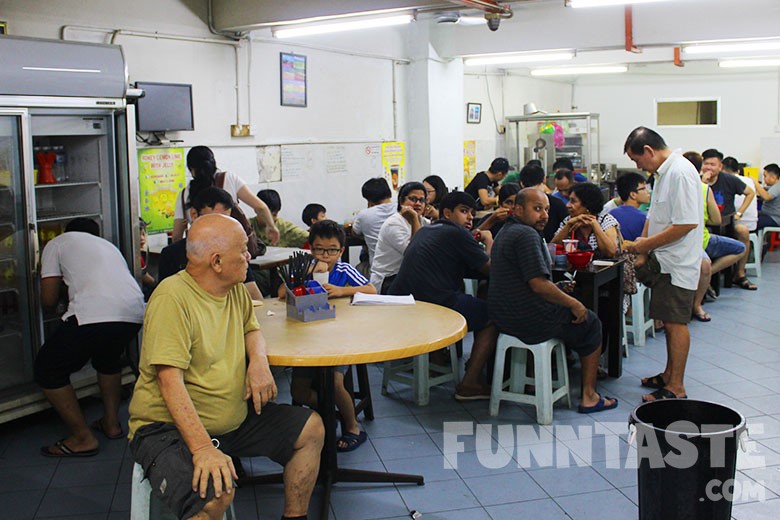 Restoran Kin Kin is no stranger to the local food scene. The restaurant is famed for being the inventor of Chilli Pan Mee in 1985, which was more than 20 years ago. Needless to say, there's no better place to try this dish at the original Kin Kin Chili Pan Mee restaurant in Chow Kit.
At the first glance, there were many locals dining in the restaurant. If you happen to sit at the non-air conditioned area, you can watch how your Pan Mee is cooked through the glassed-in kitchen by the foreign workers. After all, the waiting time was painfully long and we had nothing to do beside watching how the noodle was cooked.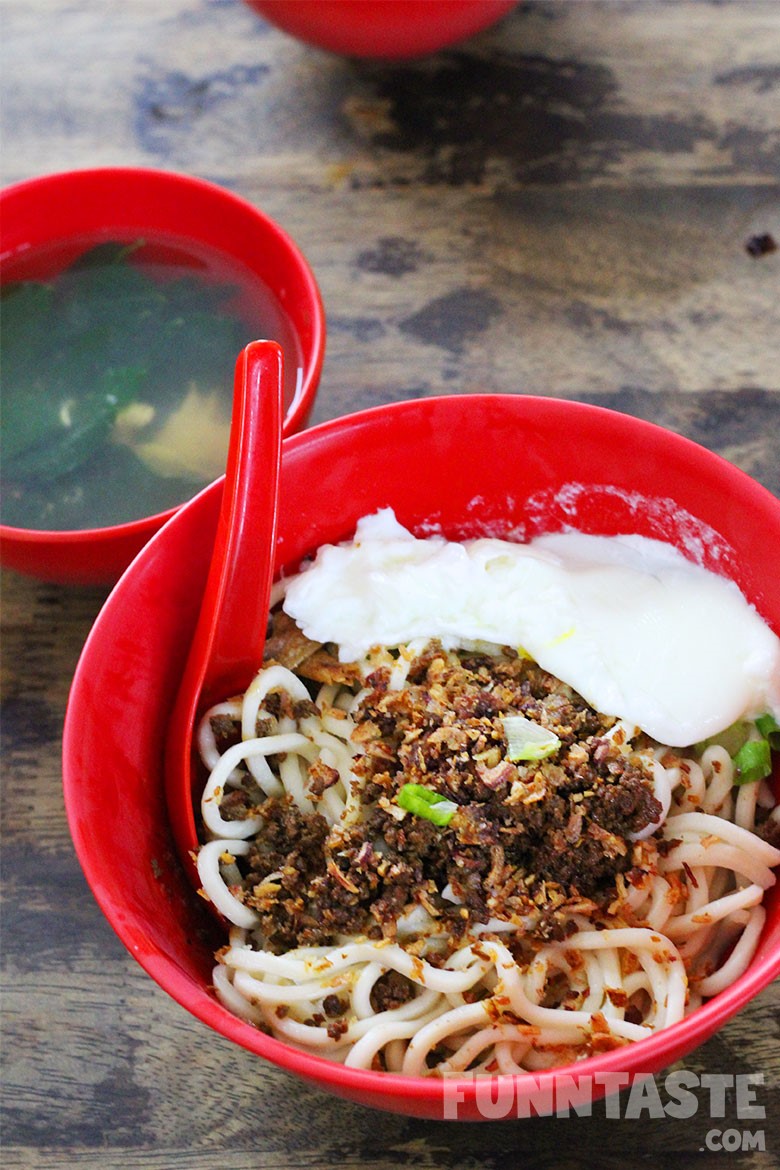 Priced at RM8, Kin Kin Chilli Pan Mee is served with wheat noodles, spring onions, fried ikan bilis and garlic, and a soft boiled egg, accompanied with a small bowl of sayur manis soup. To complete the whole dish, scoop out some chilli in the plastic container on the table and mix it with your pan mee.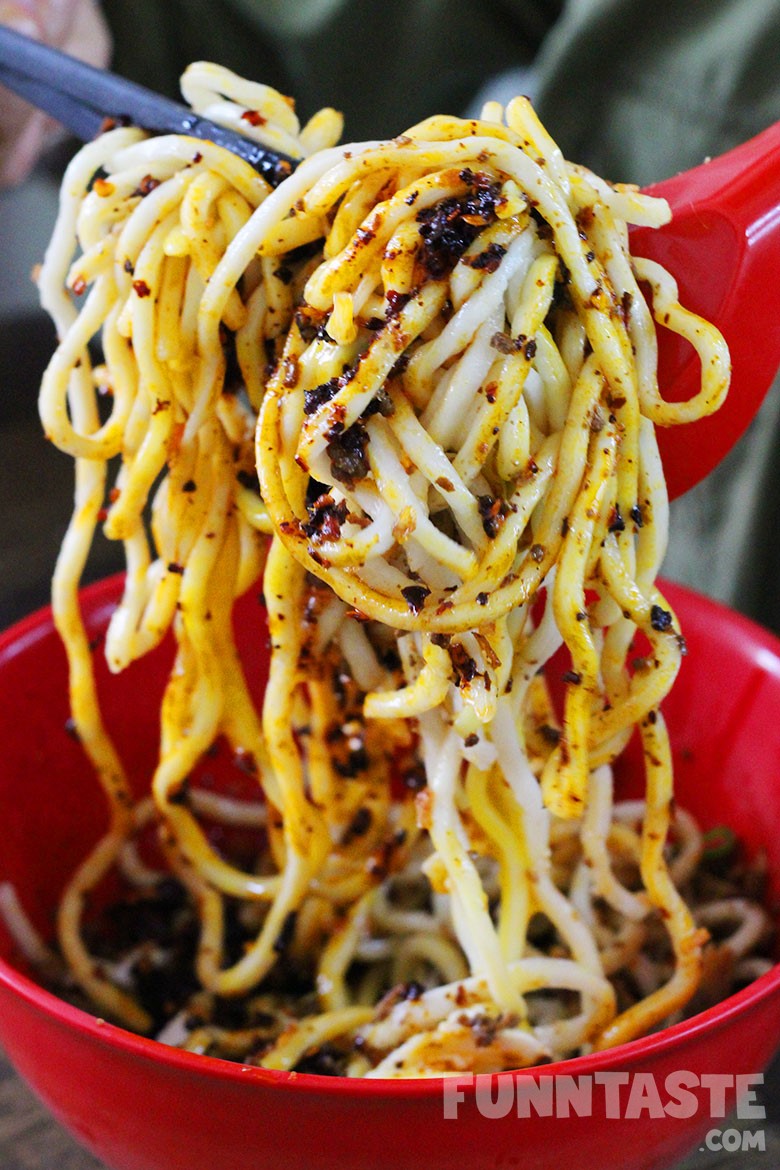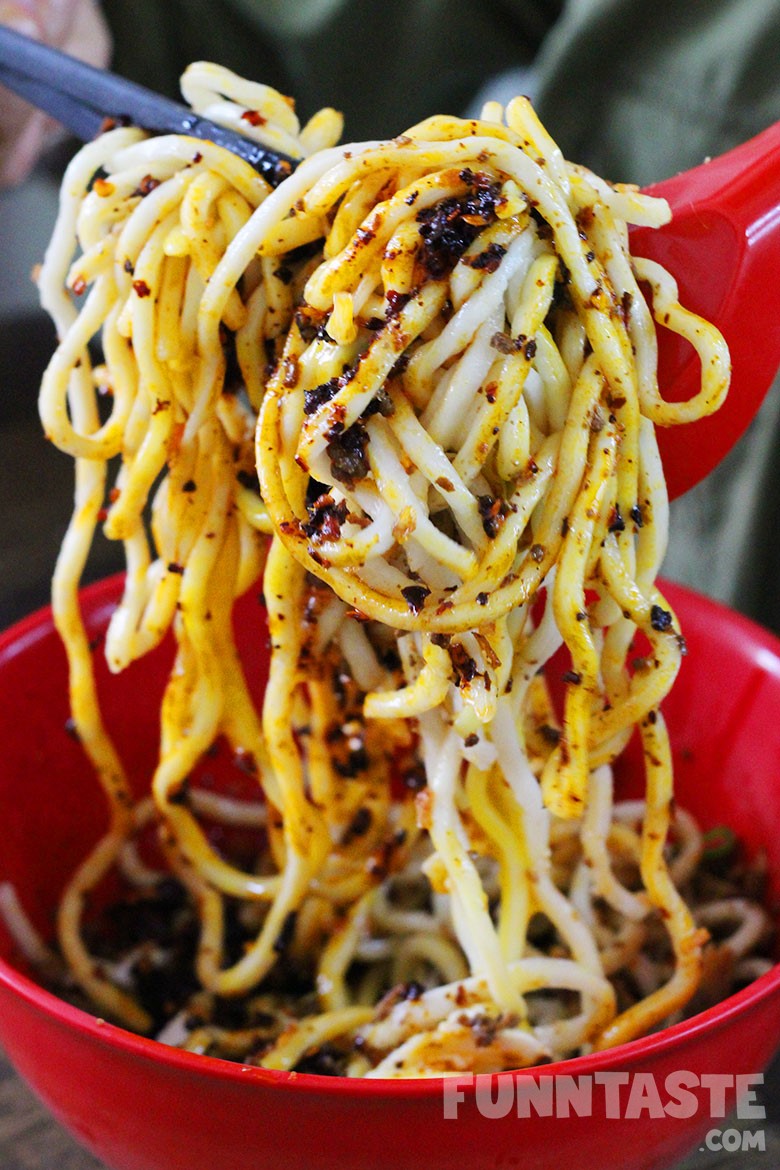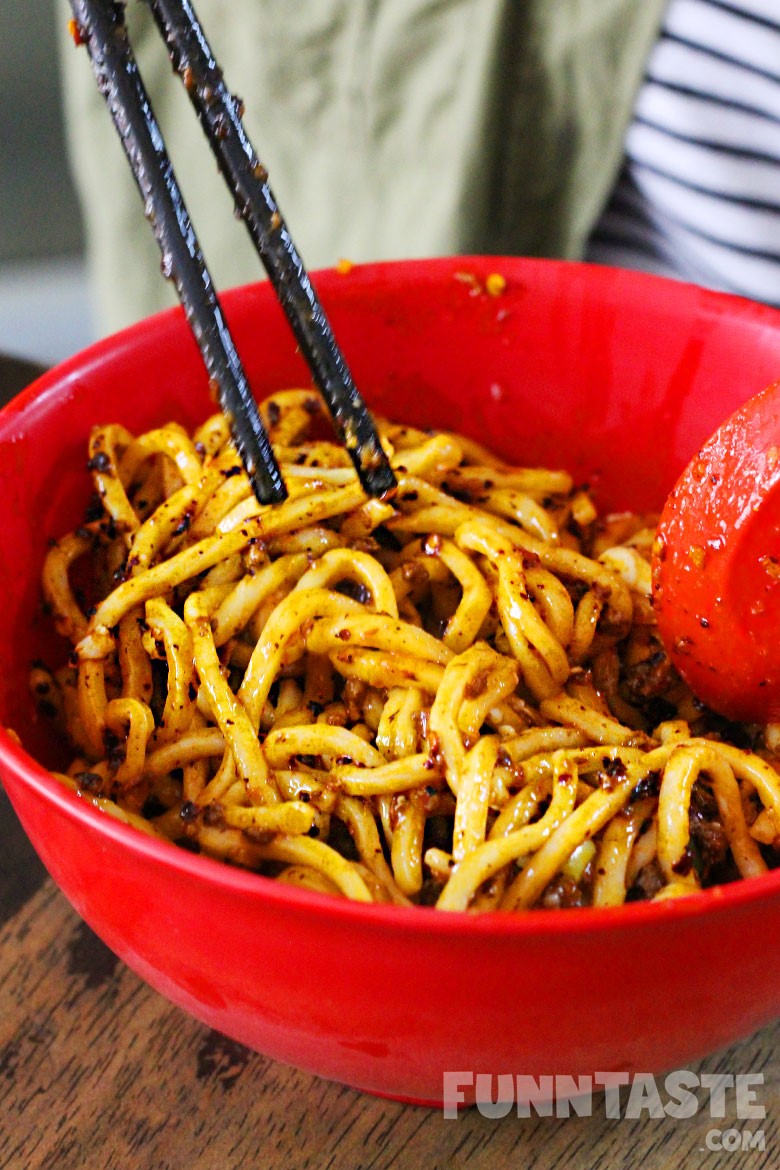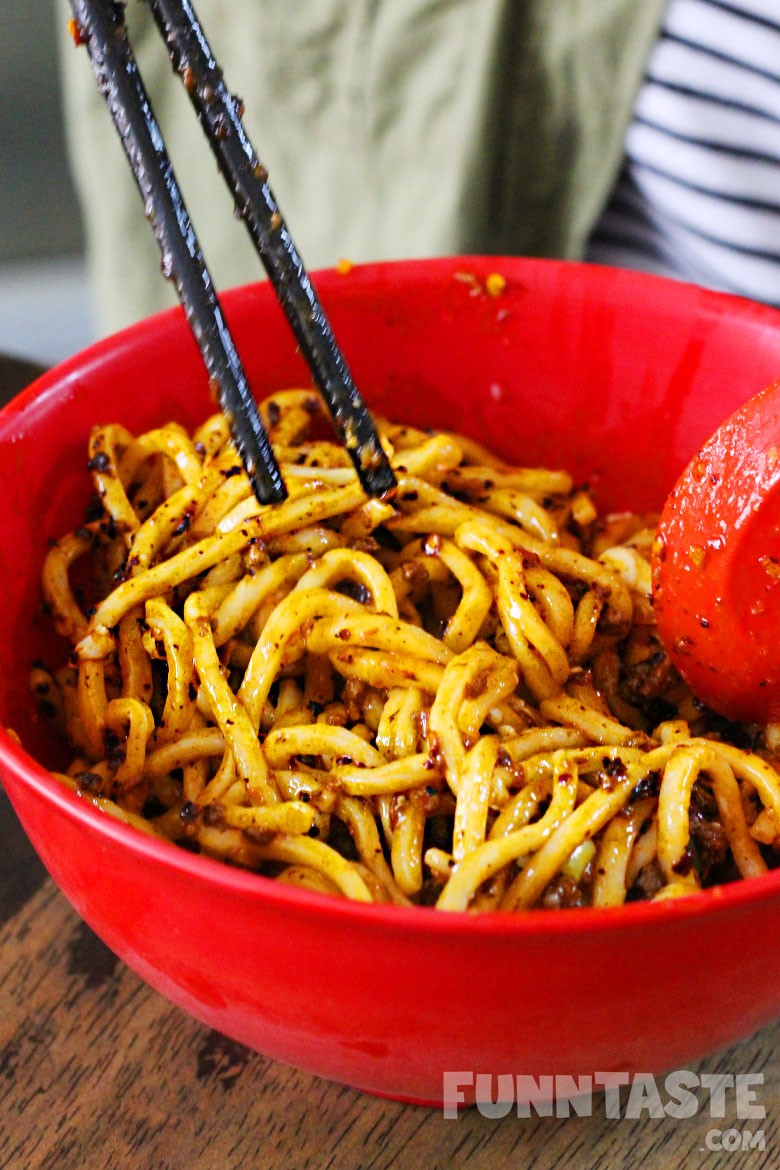 The noodle has a nice al dente bite. Wonderfully blended with the aroma of fragrant fried dried chili and minced pork, it almost tasted like carbonara pasta, creamy and spicy, minus the cheese part. The ikan bilis add crunch to the whole bite. Beneath the "hotness" it was a satisfying noodle dish.
Lastly, wash it down the sayur manis soup to soothe the fieriness. Kin Kin also serve a small range of drinks, but we were just going with their Ice Water, which expensively priced at RM1.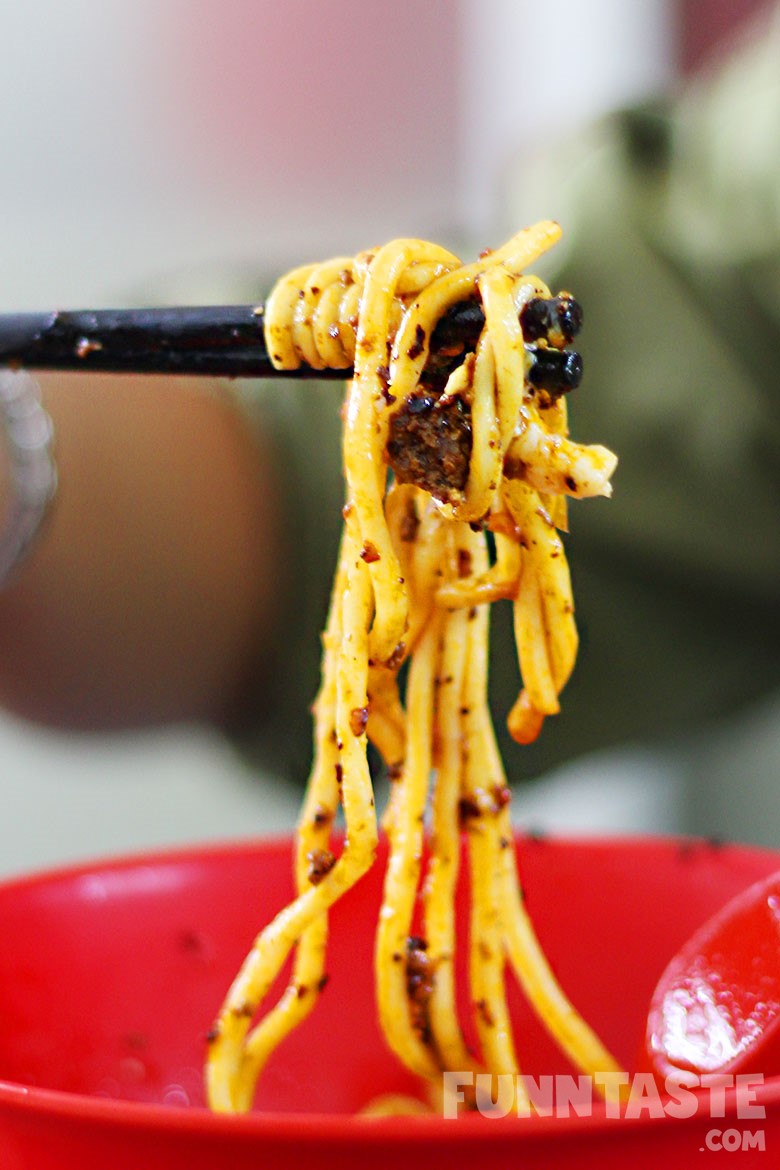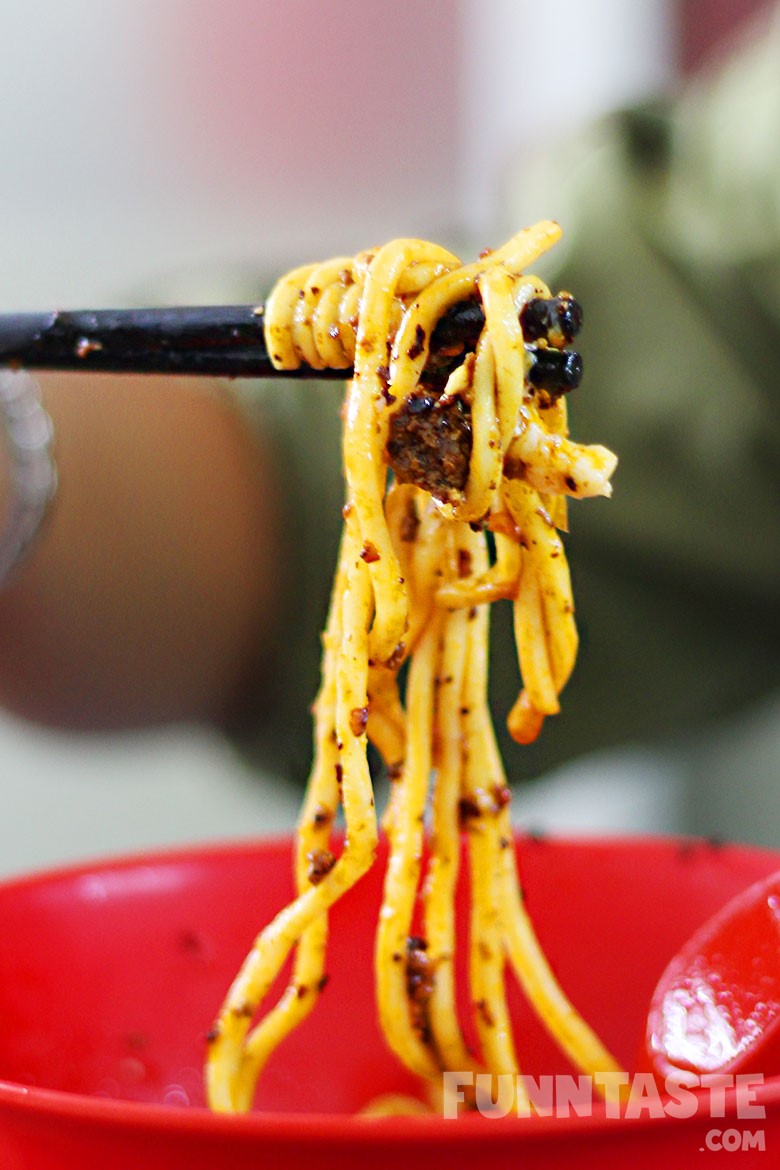 Verdict
When in Chow Kit especially, the birthplace of Chilli Pan Mee, there are a number of restaurants to try it at. In fact there are two Pan Mee stores which are located right just across the road. Still, Kin Kin has the most amount of customers.
While a colleague of ours prefer Jojo's, as he described Kin Kin's is "too gooey, the noodle is too glutinous". Nonetheless the writer herself enjoy the Chilli Pan Mee.
All in all, Kin Kin is one of the restaurants in town that just do one dish and they do it well. In terms of hygiene you'd probably have to close 1 eye.
For those who don't drive, the most convenient way to get to Kin Kin is by KL Monorail. The restaurant is about 3 minutes walk from Medan Tuanku monorail station. More importantly, come here earlier so that you don't have to endure the long waits.
More Info
Restoran Kin Kin
40, Jalan Dewan Sultan Sulaiman,
Kampung Baru, 50300,
Kuala Lumpur
Cuisine: Chinese
Operating Hours: 6:30am–6:30pm, Daily
Read also: 12 Must Try Pan Mee Reataurants In Kuala Lumpur