Food & Drinks
Jumbo Grill Chicken Burger @ D'New Burger SS15, Subang Jaya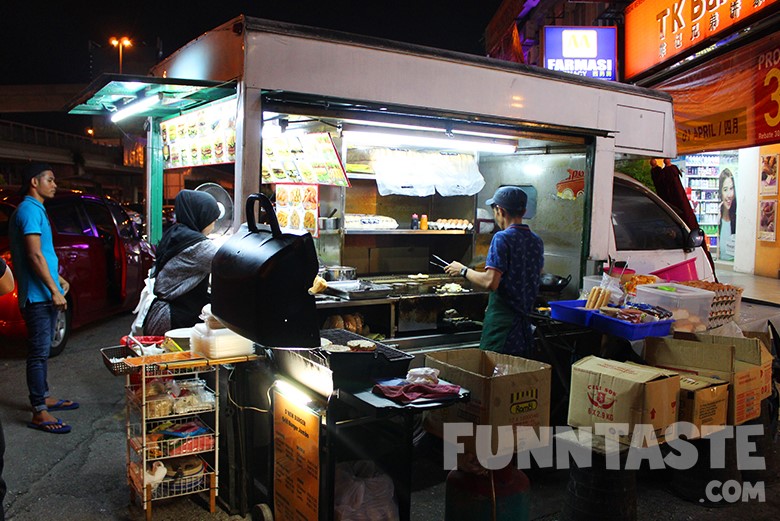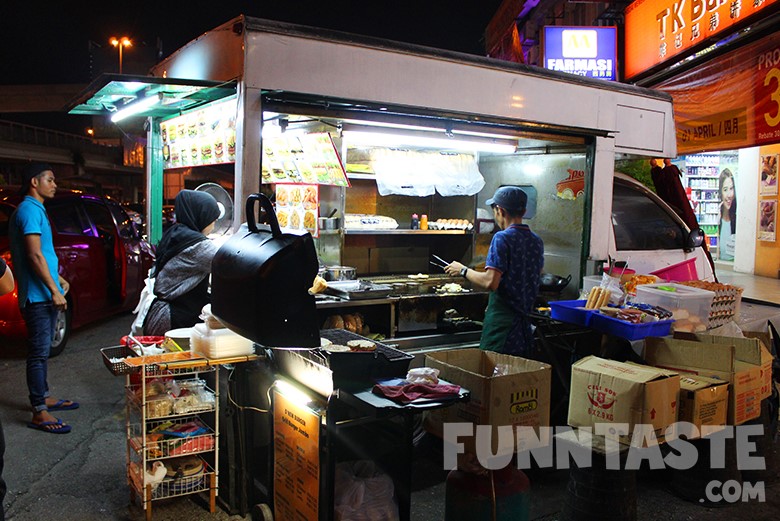 If you are looking for a good and satisfying Ramly Burger around Subang Jaya, D'New Burger is the burger truck you should check out. It is quite hard to miss as the food truck located directly in front of TK Bakery in the heart of SS15, Subang Jaya.
Among the many Ramly Burger stalls in town, D'New Burger is inarguably the most popular because of their unconventional offering of grilled burgers. Many Subangites highly recommend this supper spot hence it was one of the burgers we've been dying to try.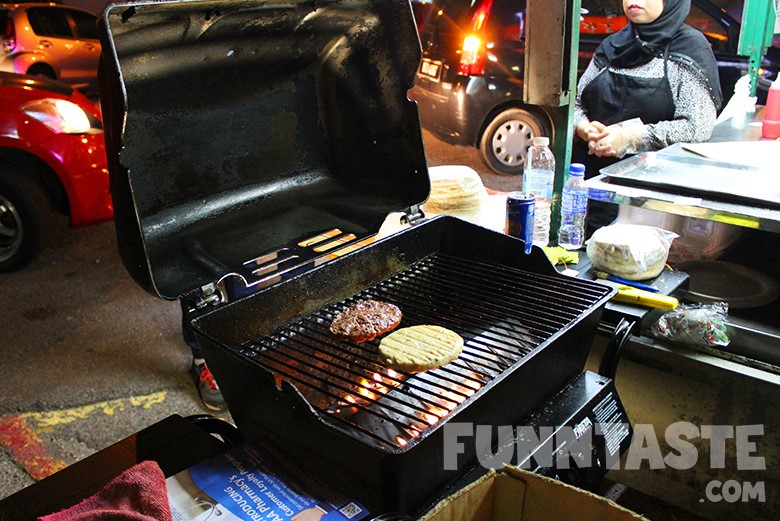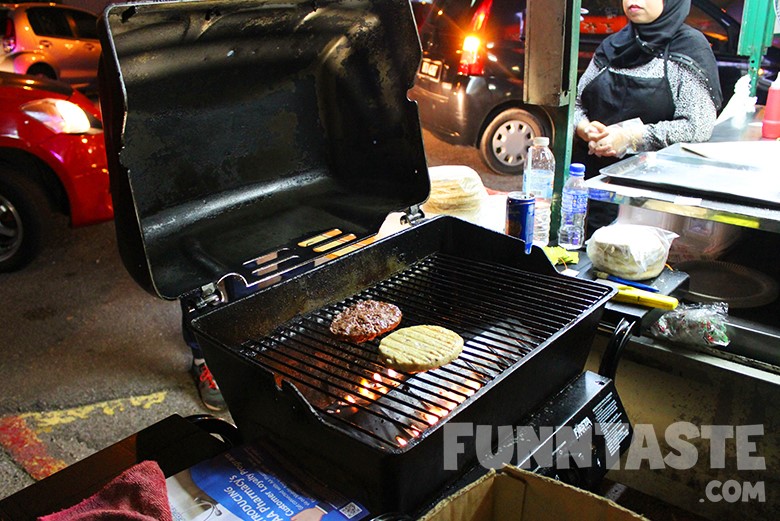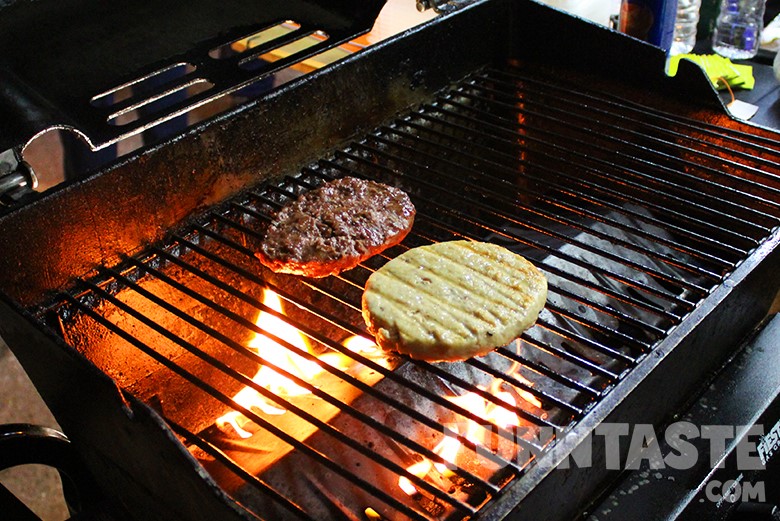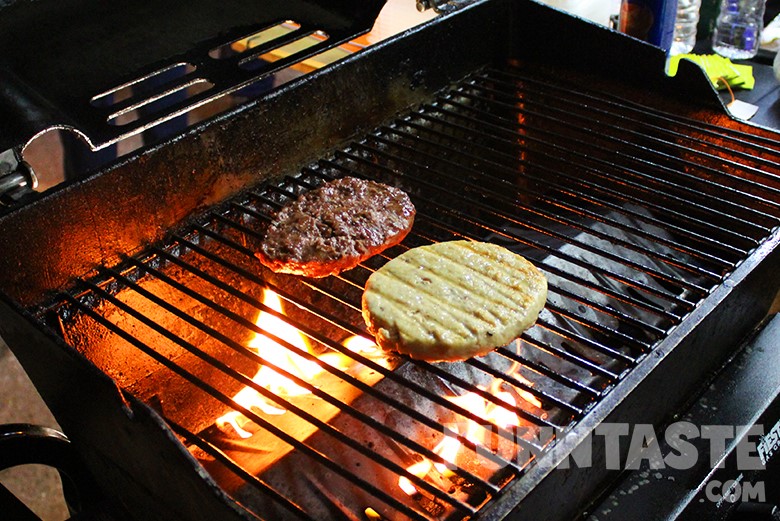 D'New Burger's proprietor use patties which are significantly thicker for their grilled burgers, instead of the usual Ramly Burger patties. Grilling over a BBQ pit also takes more time hence be prepared to wait anywhere from 10 – 15 minutes.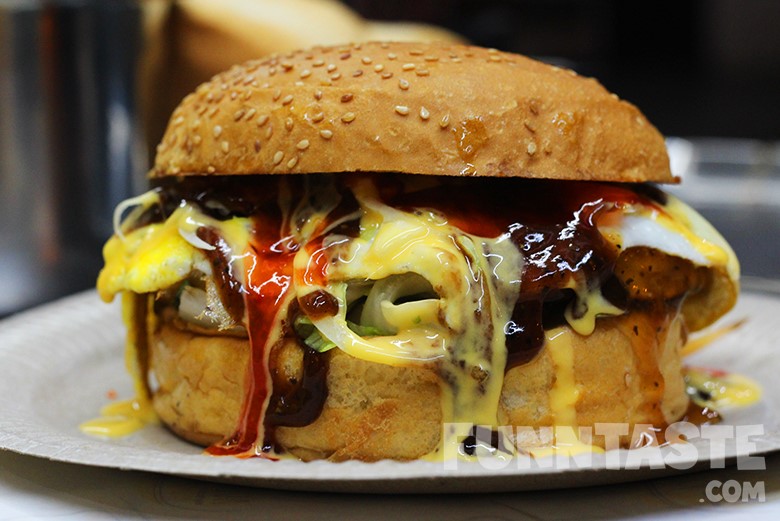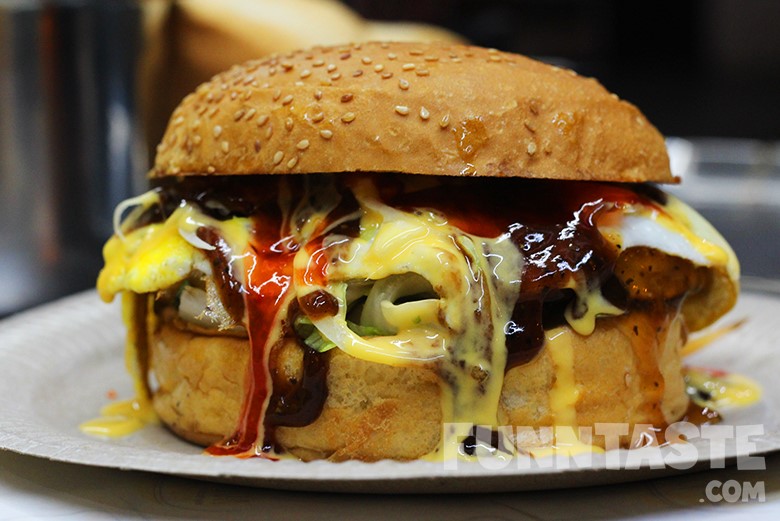 The Jumbo Grilled Chicken Burger with Egg (RM9.80) came with grilled patty soaked in mushroom sauce, a slice of cheese, an egg, and onions and drenched in BBQ, chilli and cheesy sauce. We notice the patty was not wrapped in the fried egg. Instead, it is just topped as a layer in the burger.
They were very generous with their sauces, hence if you love saucy and sloppy burgers, this is probably for you. The sauces were super overwhelming and it would be impossible for us not to make a huge mess when getting the first bite.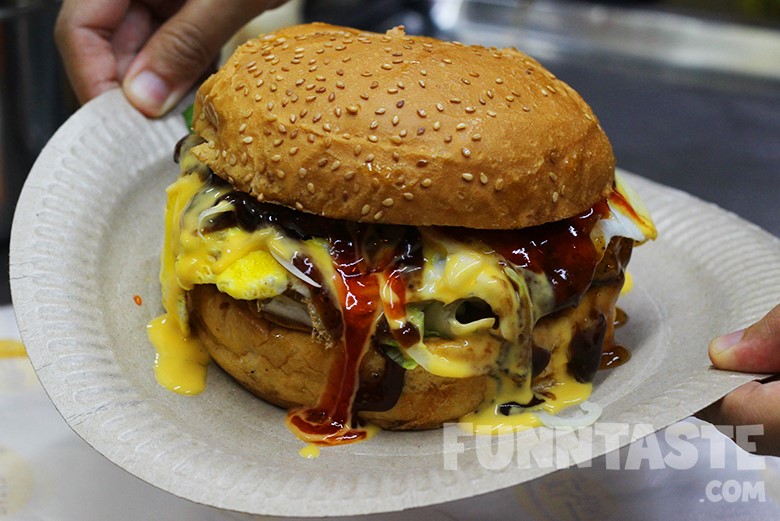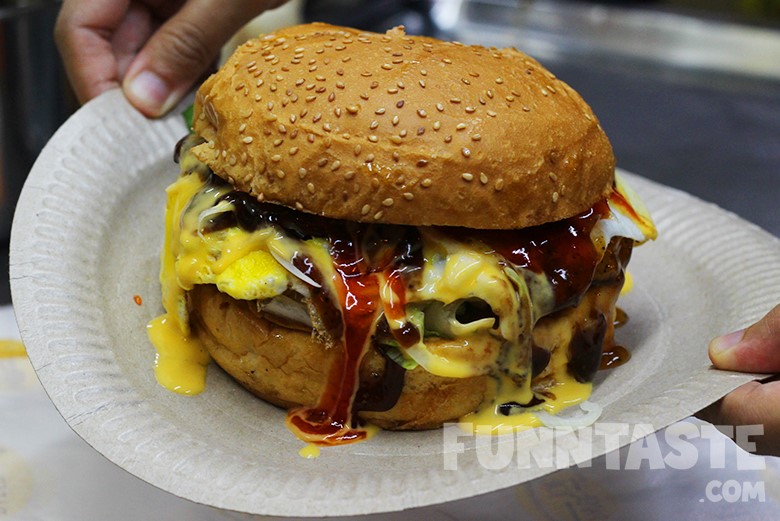 Taste wise, all we can say is it is a Ramly Burger done right. There is nothing to complaint about, even the hefty price is justified with the size of the burger.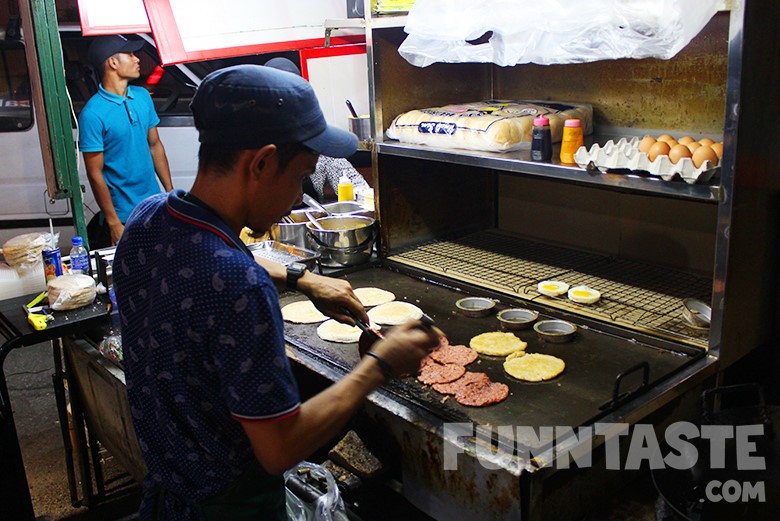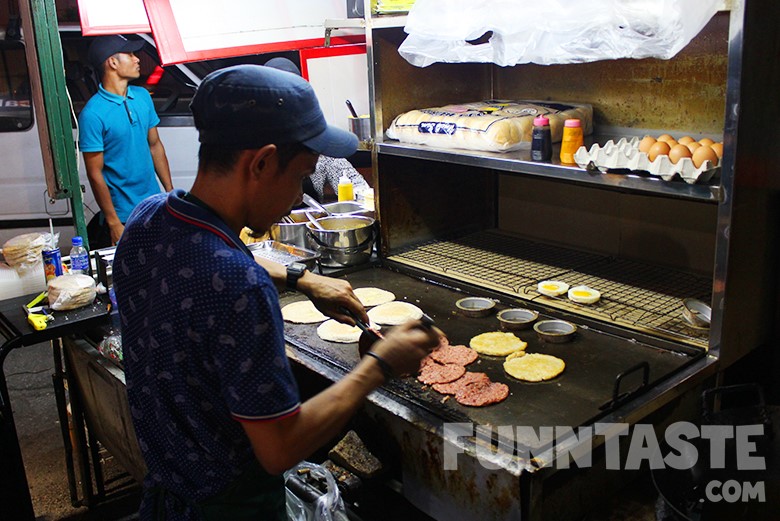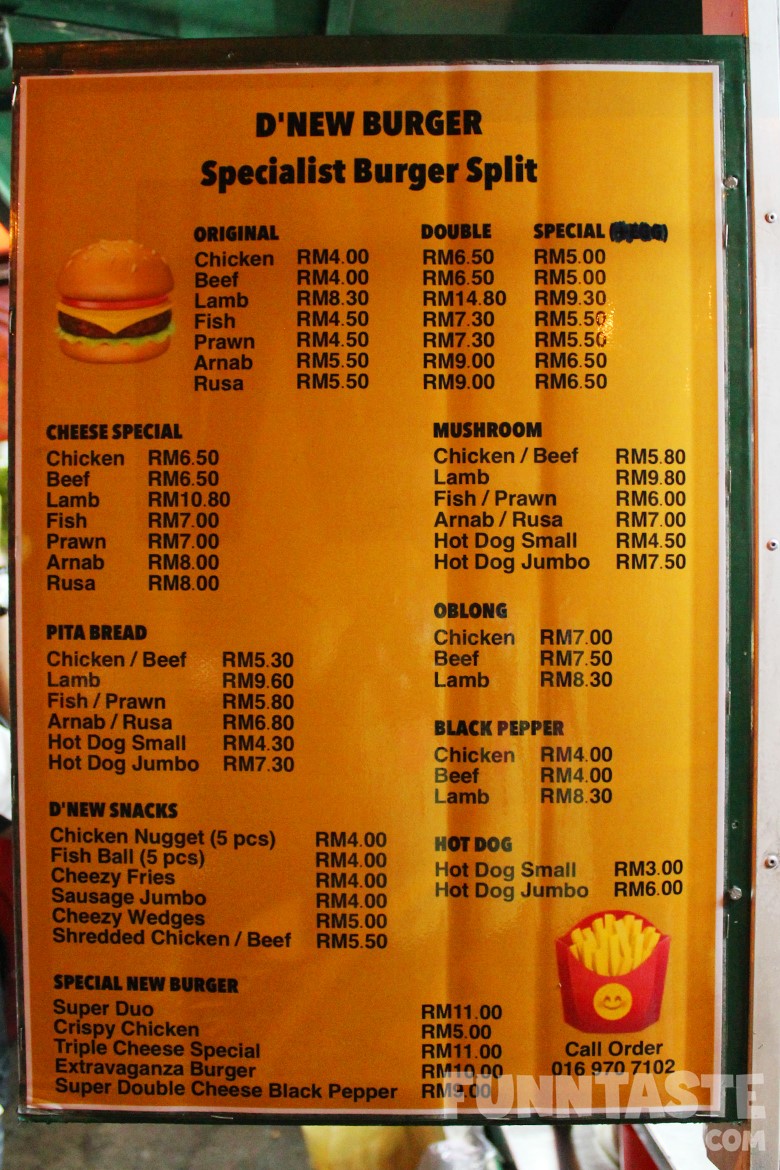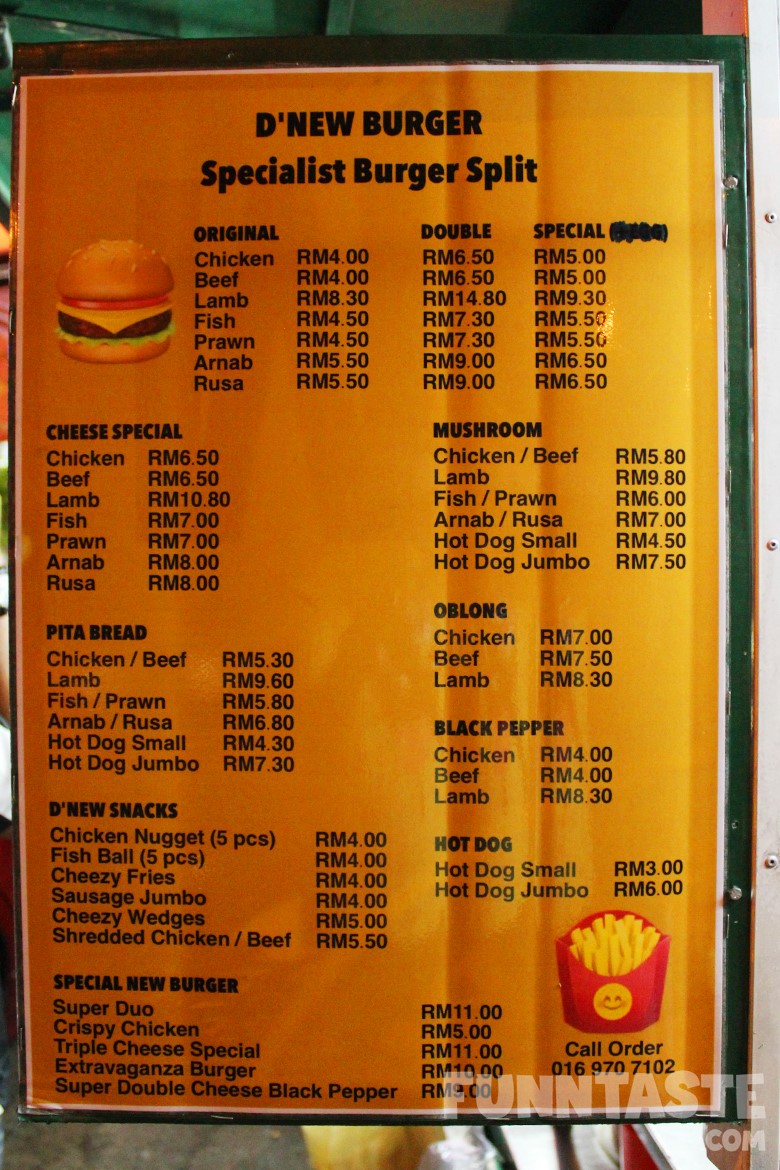 Aside from its unique approach to grilled burgers, D'New Burger also offers various unorthodox dishes in the menu such as Pita Burger, Cheezy Wedges, Fish Ball, Chicken Nugget and more.
More Info
D'New Burger (In front of TK Bakery)
Jalan SS 15/4D,
SS 15, 47500
Subang Jaya.
Cuisine: Malaysian
Operating Hours: 8.00PM – 3AM (Off once on Monday every 2 weeks)
Read also: Jackson's Burger @ Seksyen 14, Petaling Jaya