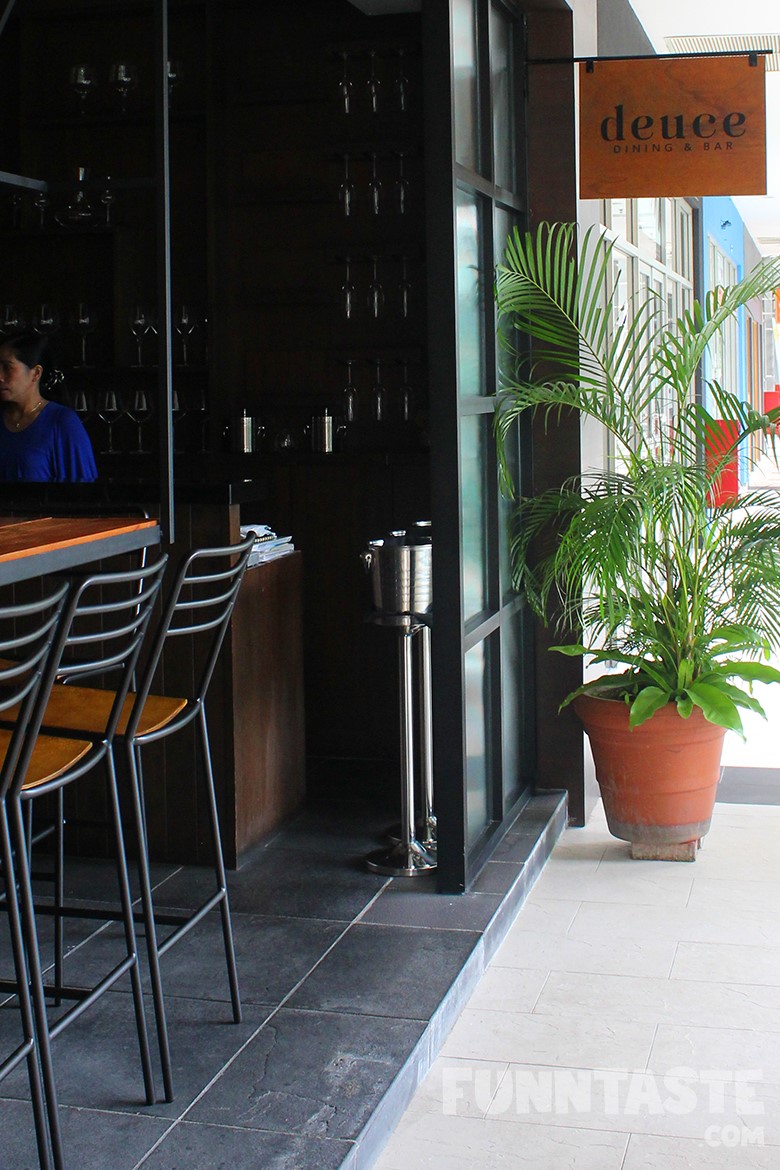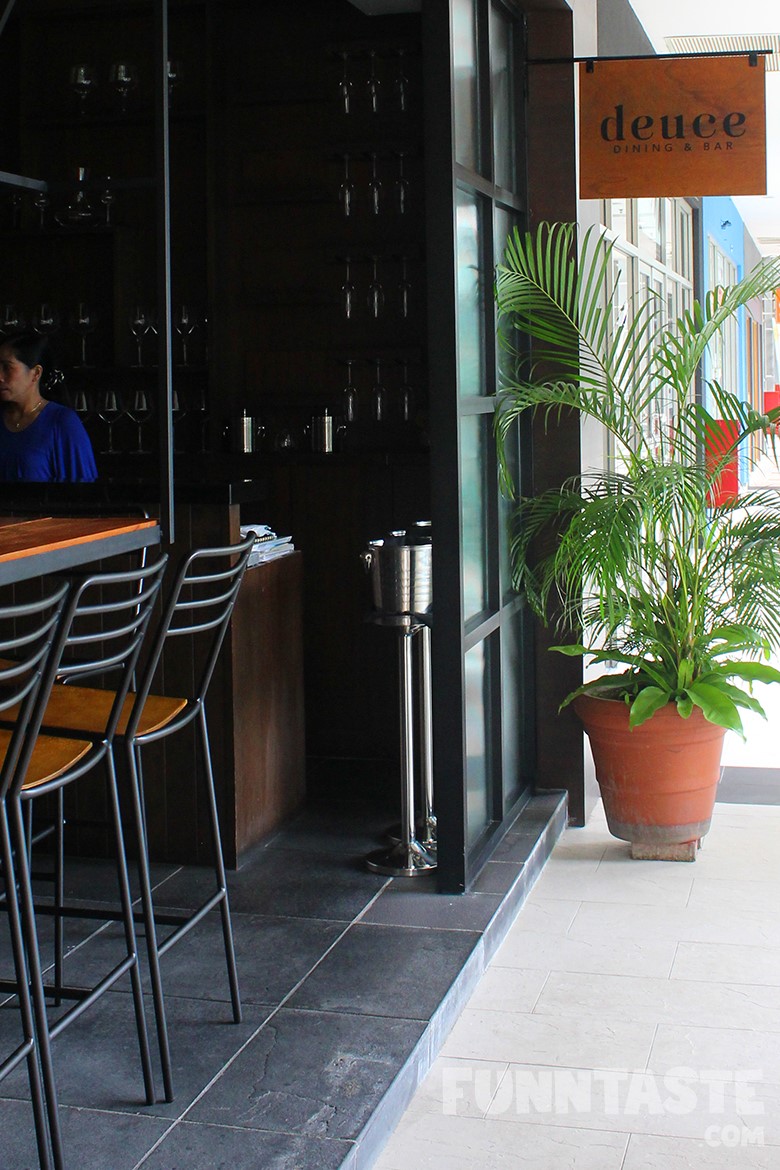 Admittedly, Deuce Dining & Bar isn't the cheapest restaurant we've dined thus far but it holds its own for the standards of Solaris Dutamas. While wine takes the center stage in Deuce, the restaurant does offer a limited but interesting dishes, or so we thought.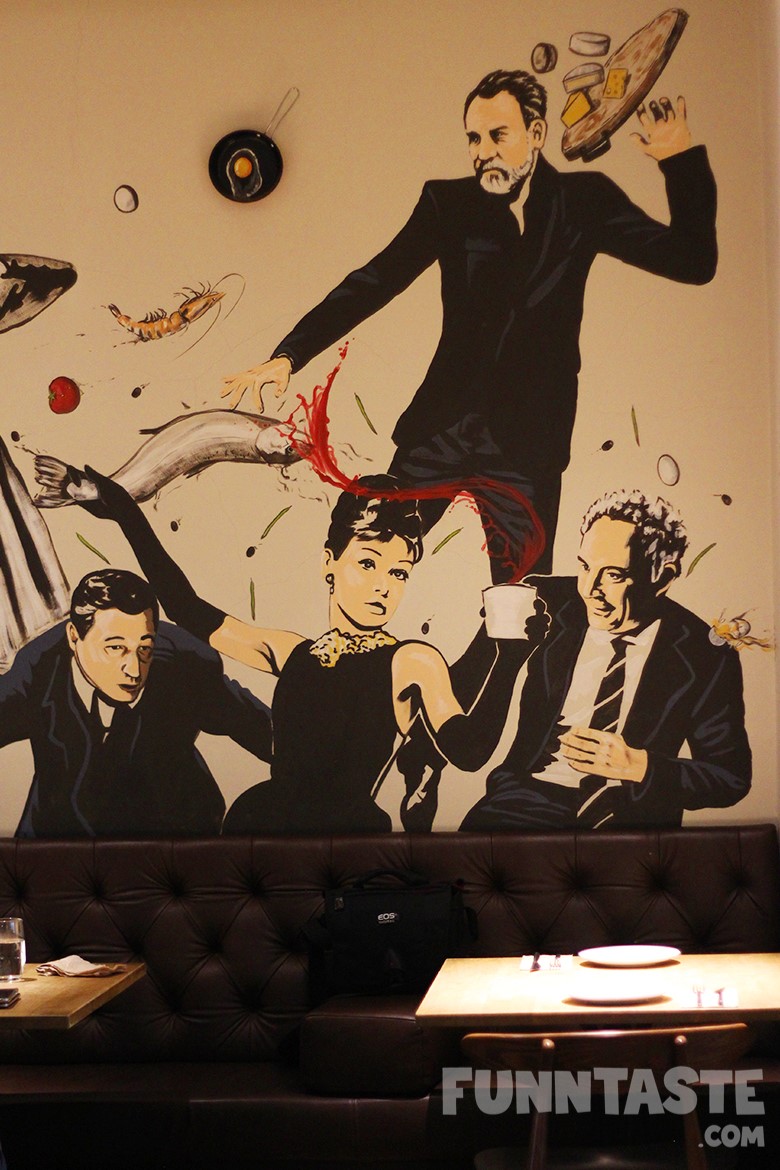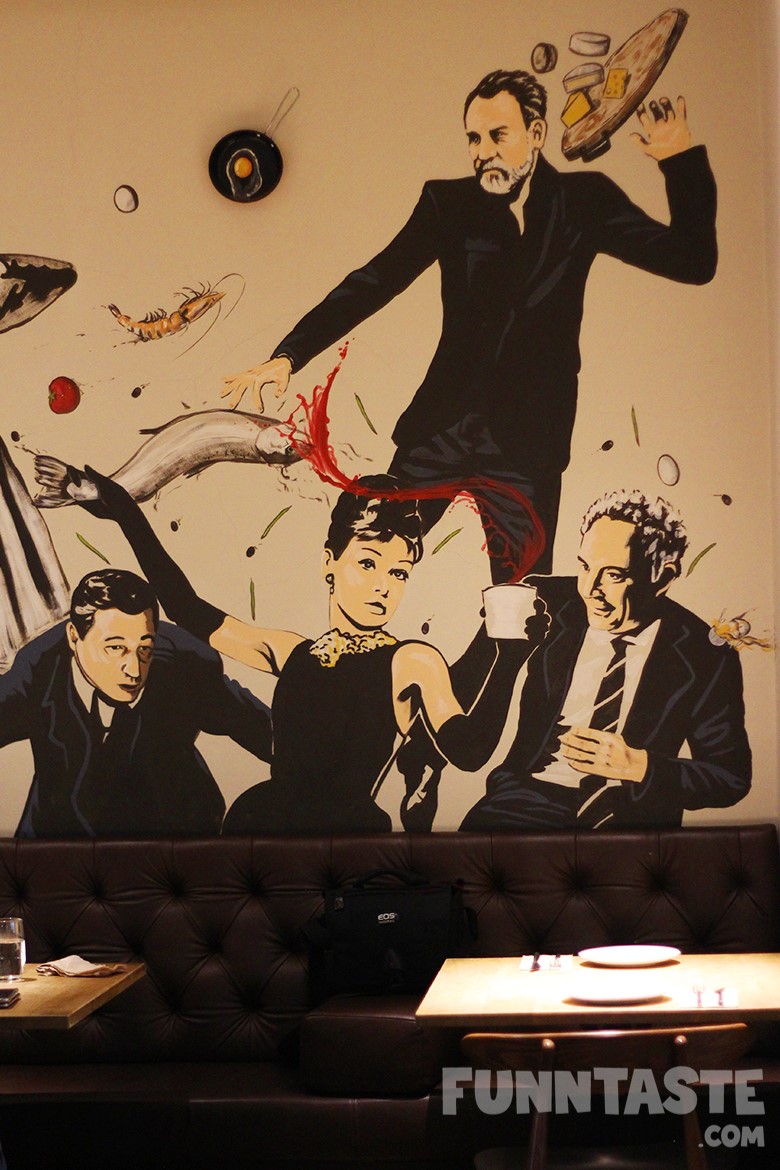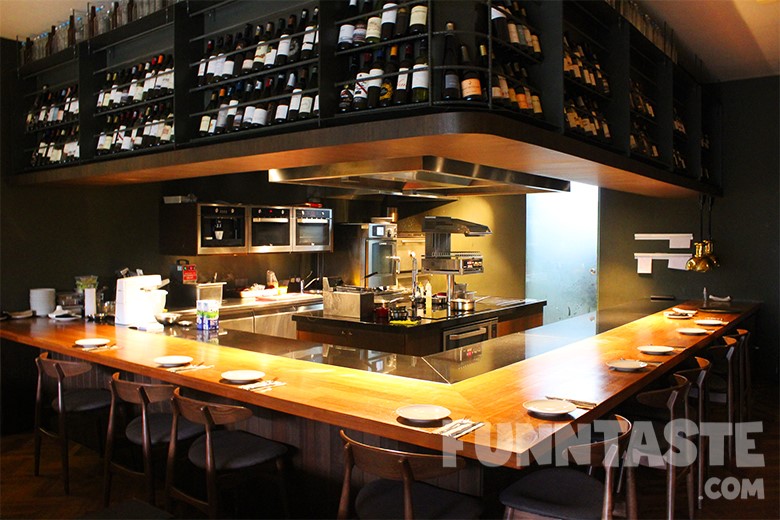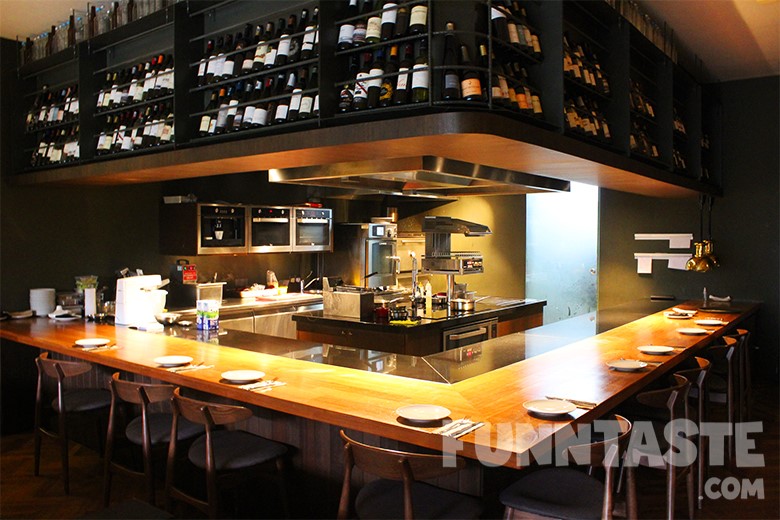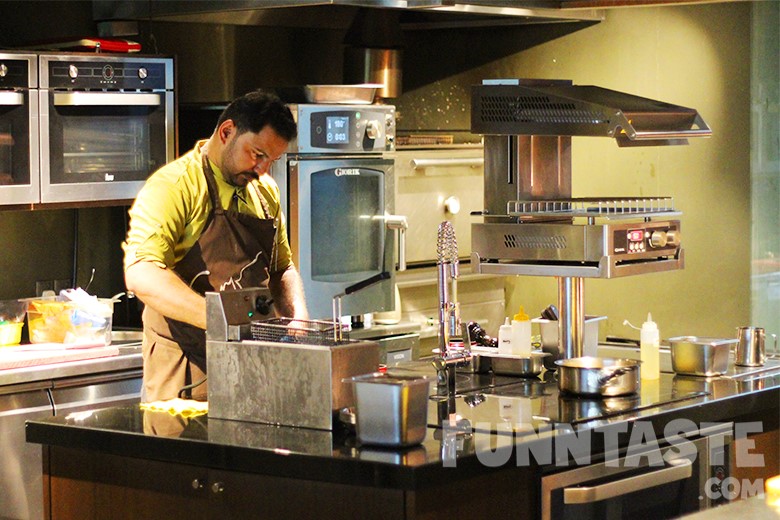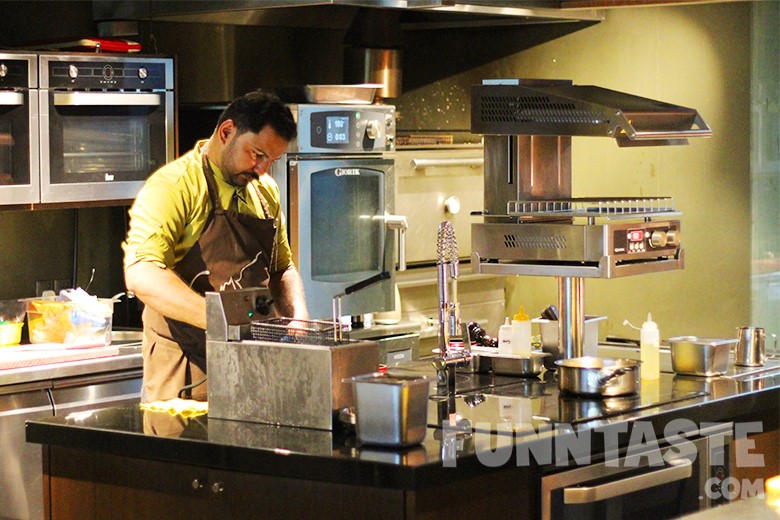 Being a European restaurant we found Deuce's open kitchen to be a little odd as it reminded us more of a Japanese restaurant.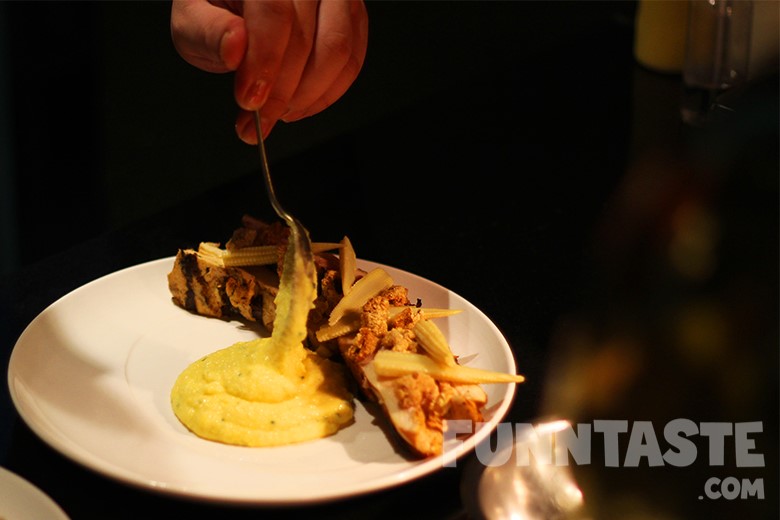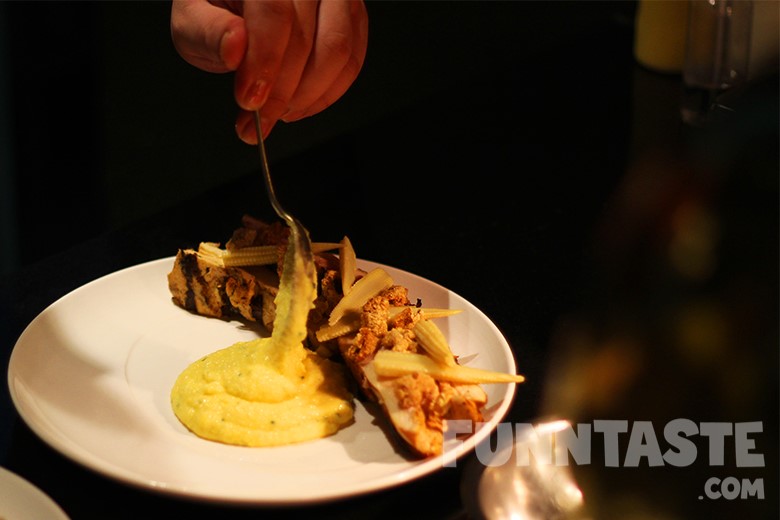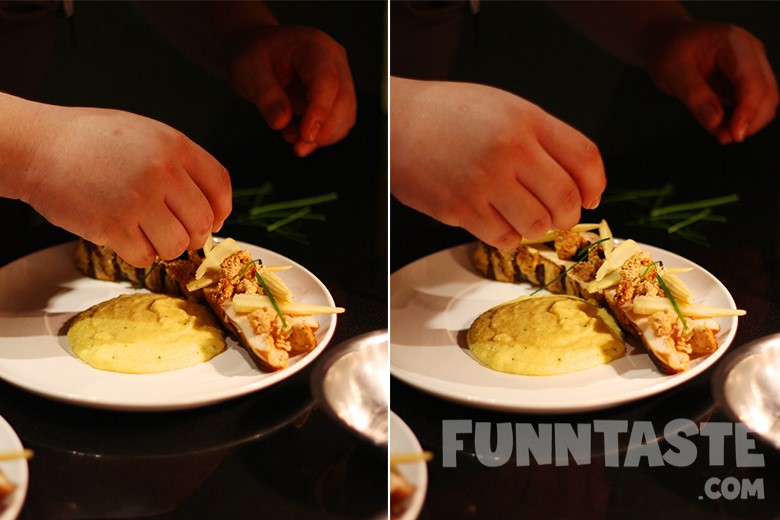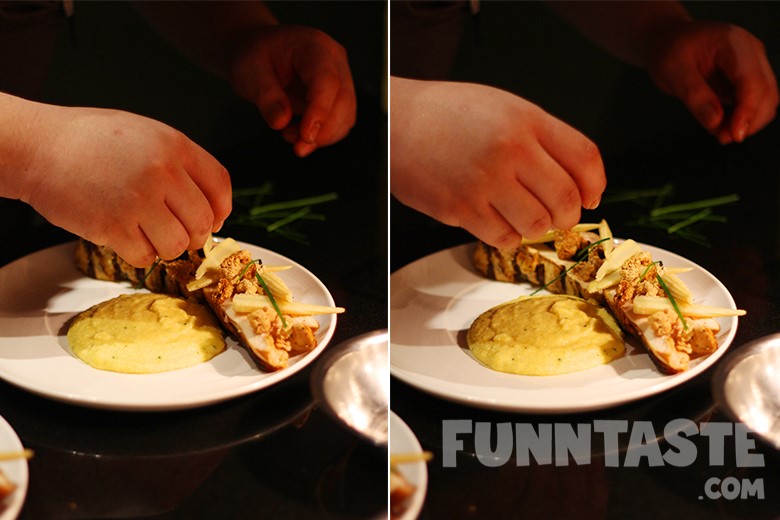 We must admit, we were a little grossed out by the chef's lack of care for hygiene – put on some gloves please.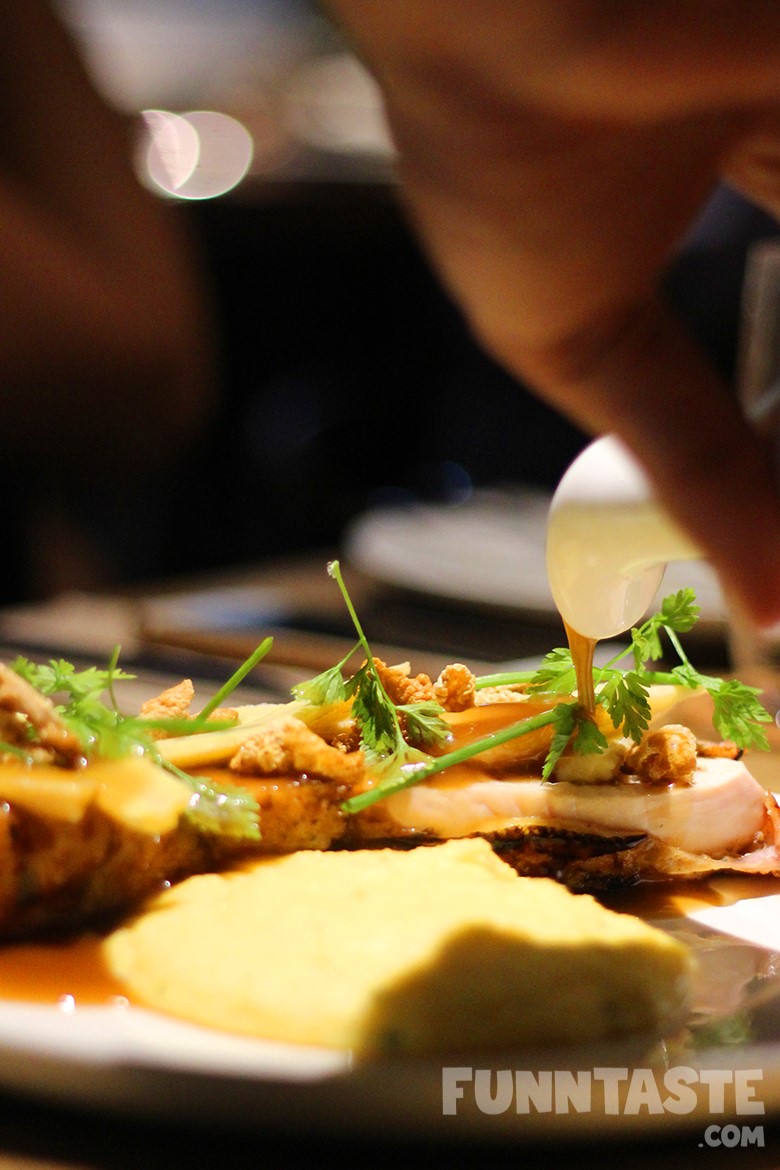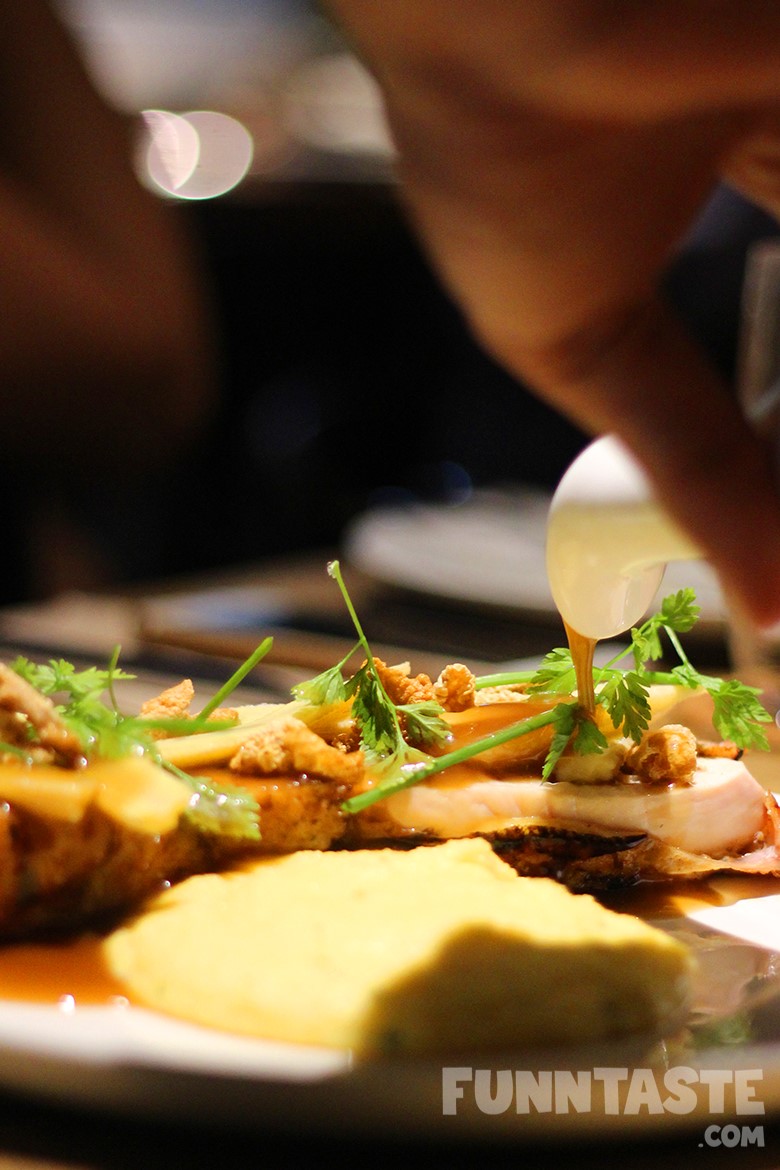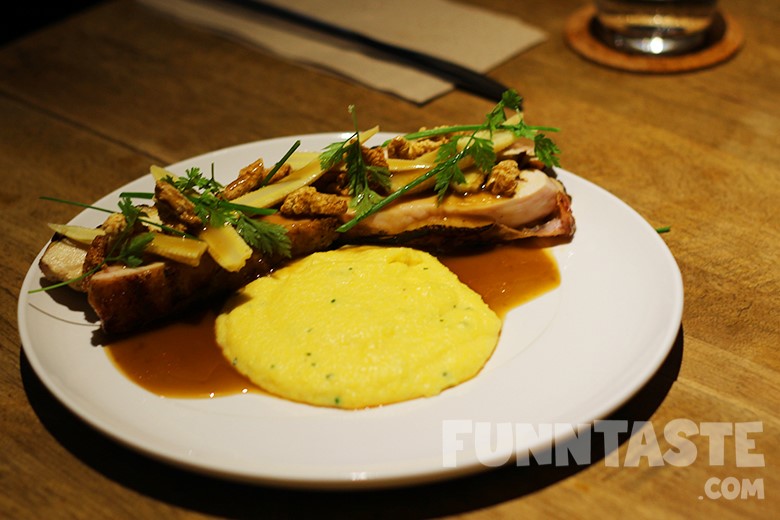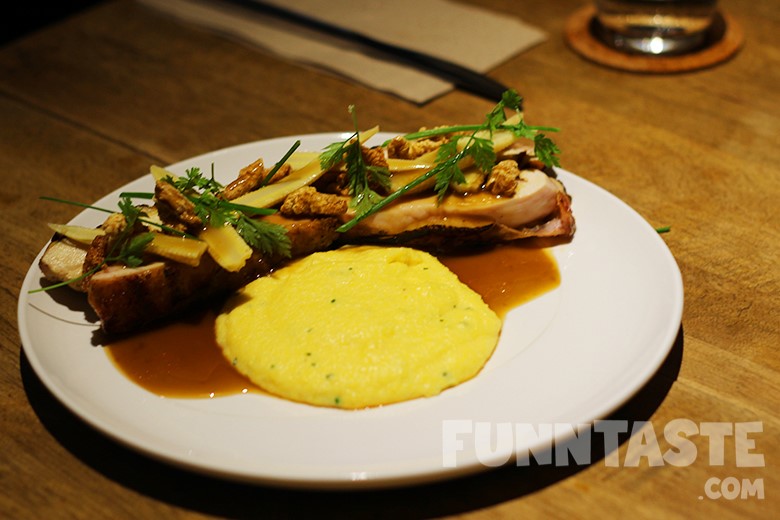 We started off with the Chicken, Corn & Grits (RM35) which is served with creamy grits, gravy and sprinkles of baby corn and chicken crackling. The baby corn and chicken crackling doesn't compliment the dish at all and our chicken was under-cooked as it was bright pink and chewy on the inside. The creamy grits on the side falls flat too as it was quite tasteless, overall this was a very uninspiring dish.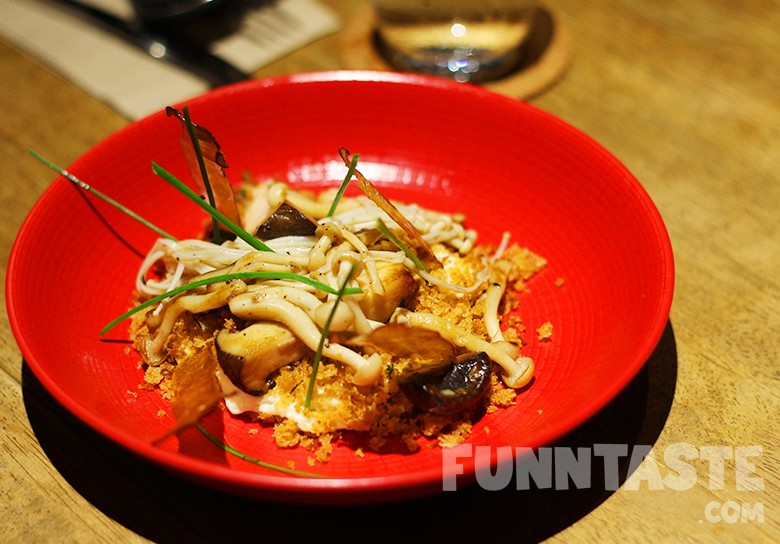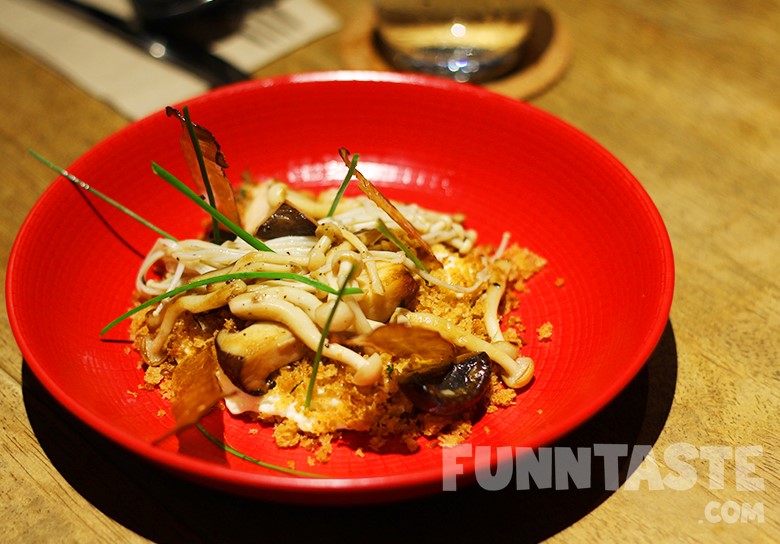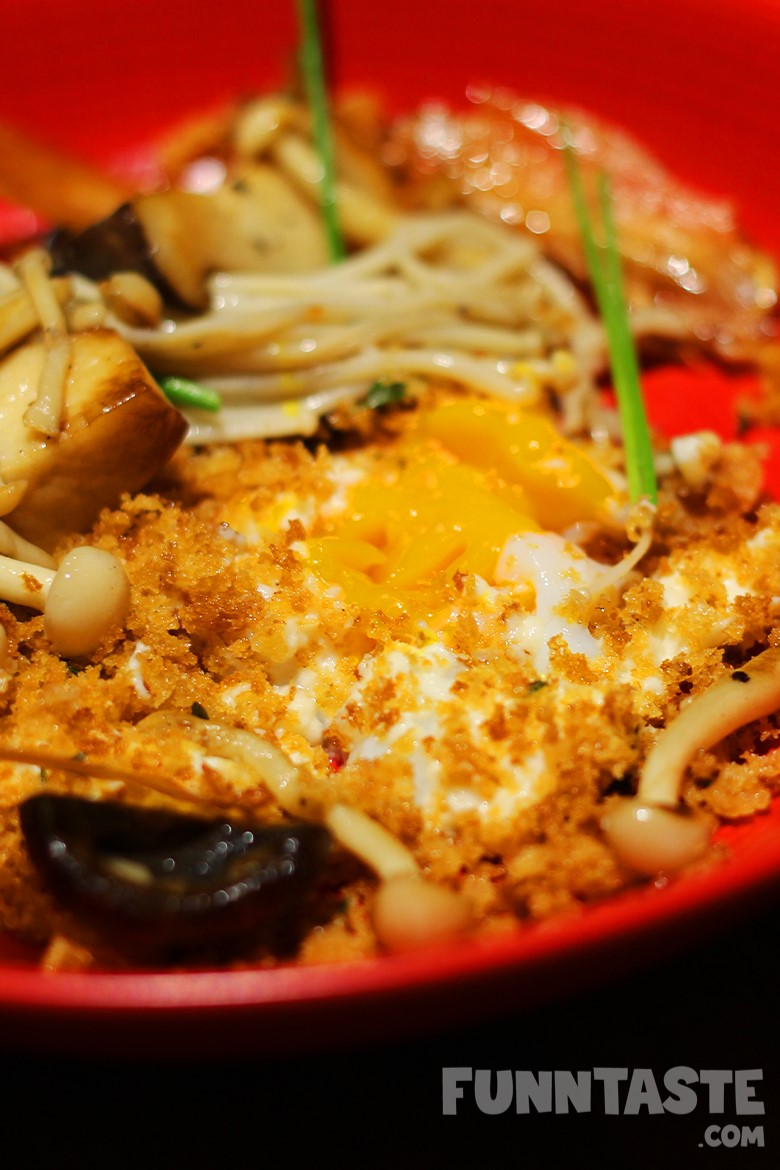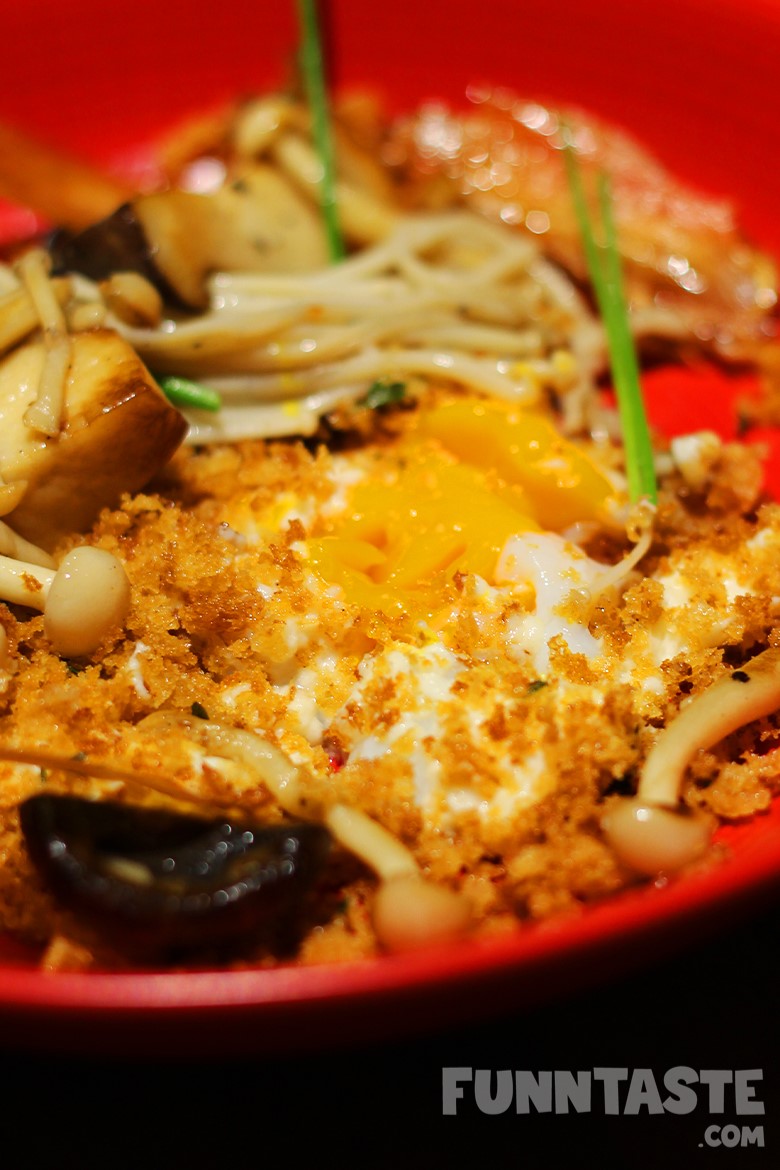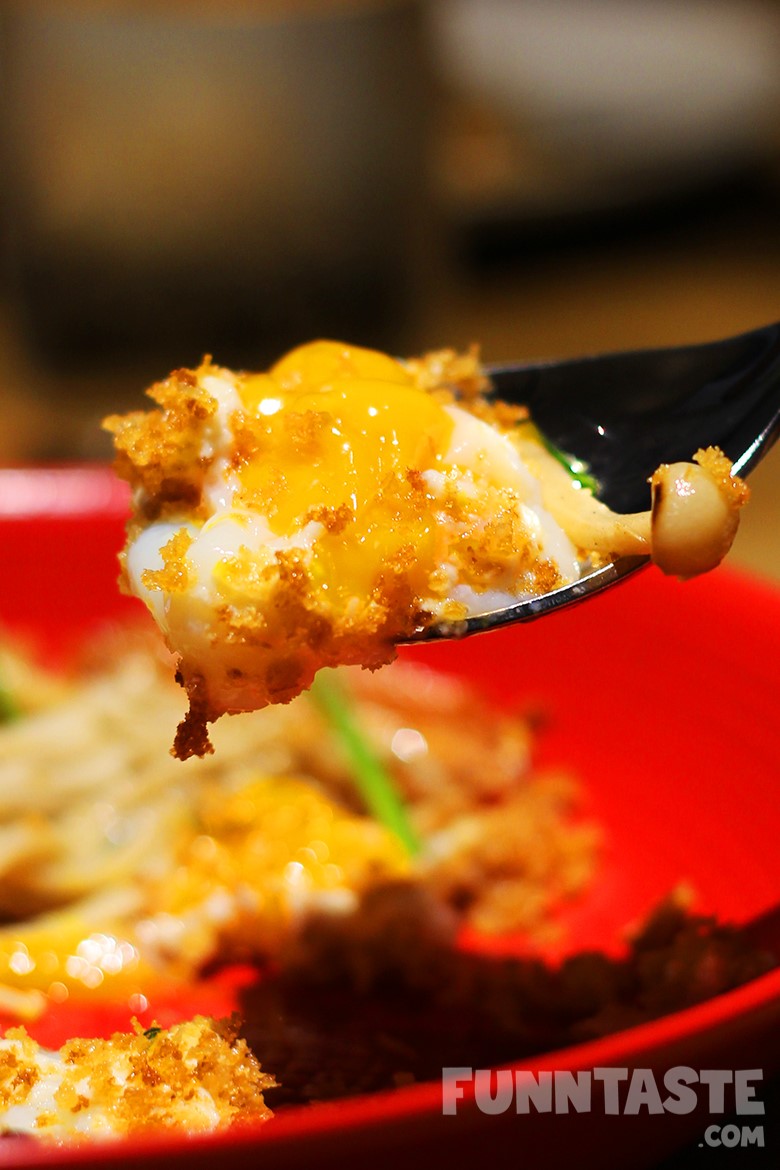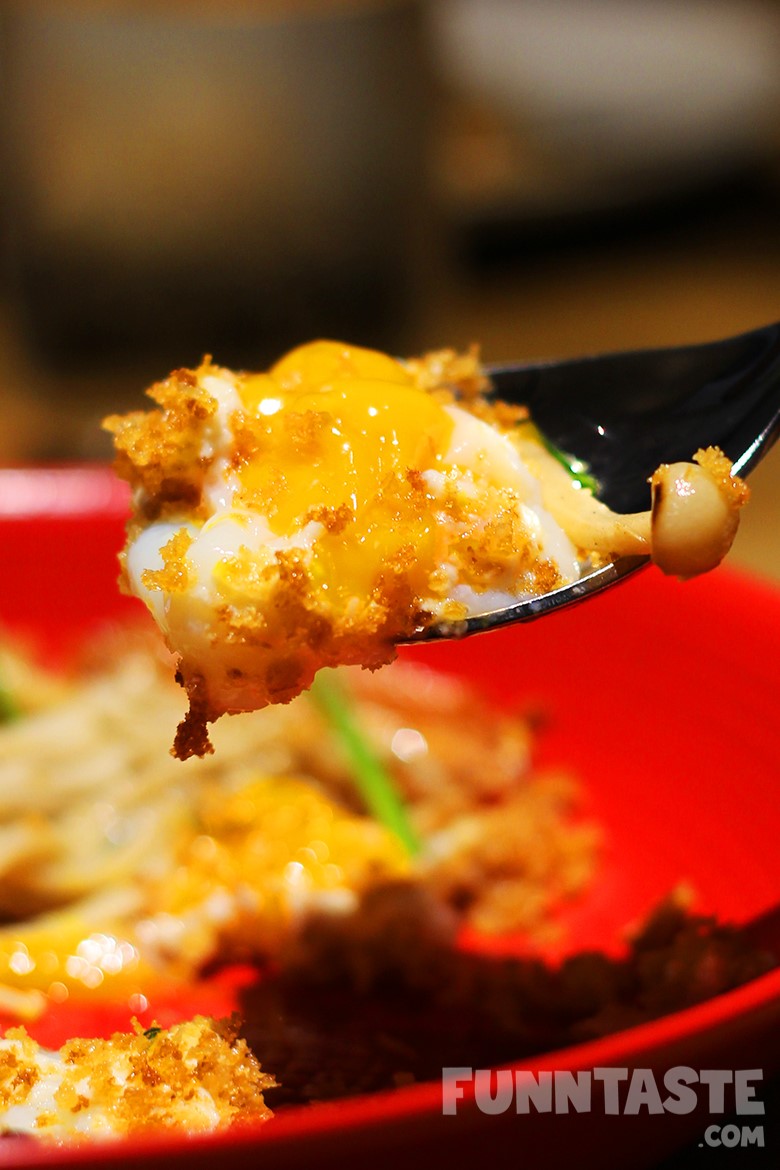 Deuce's Mushrooms (RM28) was freaking good and it took our taste buds a ride. This dish was filled with bunch of mushrooms, poached egg underneath, and pine & hazelnut crumbles. The combination of mushrooms and poached egg was excellently succulent and the crumbles gave an interesting texture. Our only qualm about this dish is the overuse of cheap enoki mushrooms. No offence to enoki mushrooms but this dish costs a whopping RM28!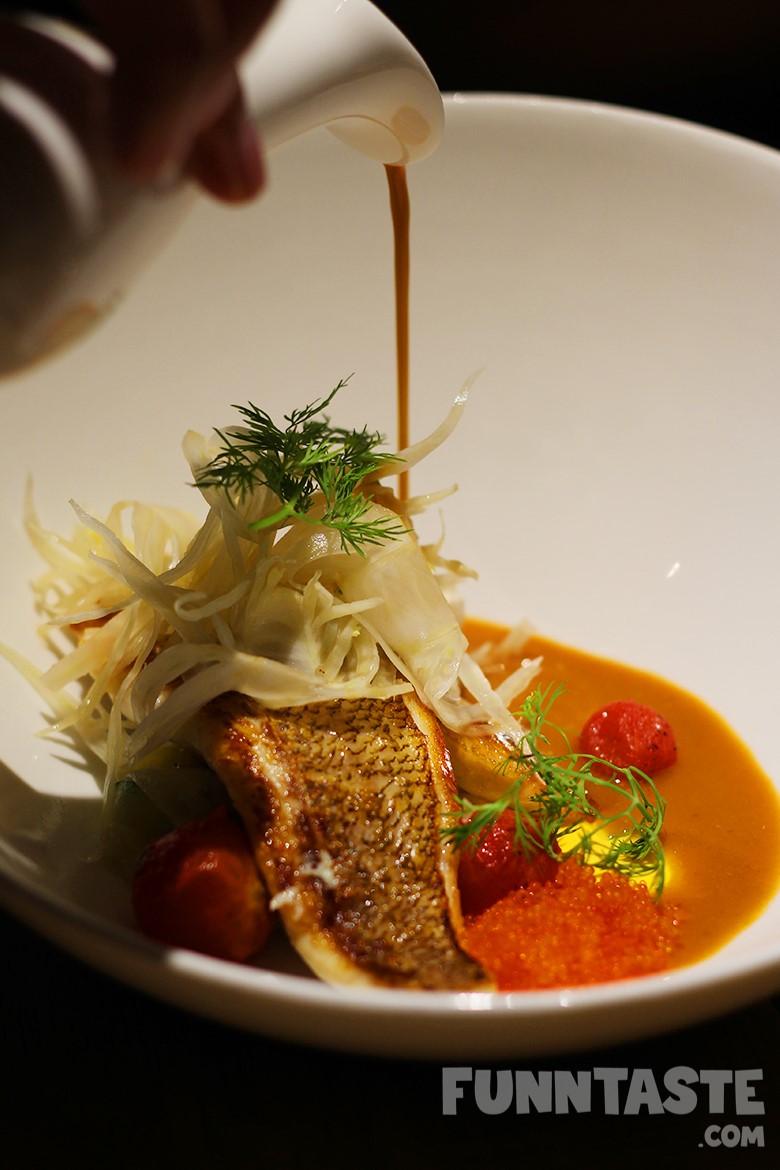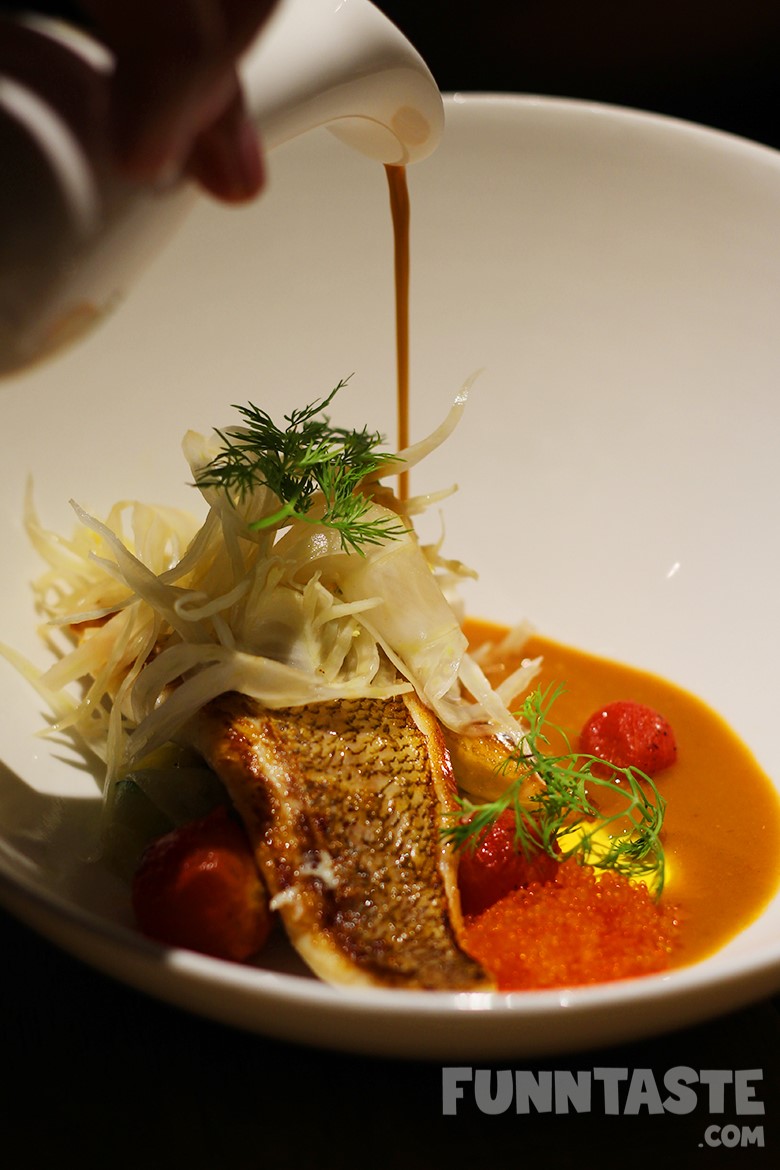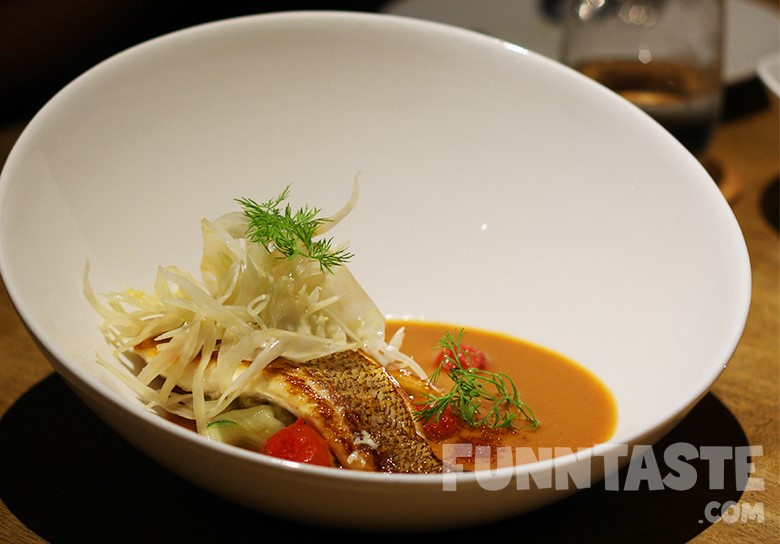 Pan Seared Snapper (RM35) was presented beautifully unfortunately we don't eat with our eyes. The snapper was not cured enough as the hint of fishiness was a little strong. The sauce was too watery for our liking, and the addition of zucchini (which was bitter) only complicates the taste of the dish as a whole. Portion size was very dissatisfying as well.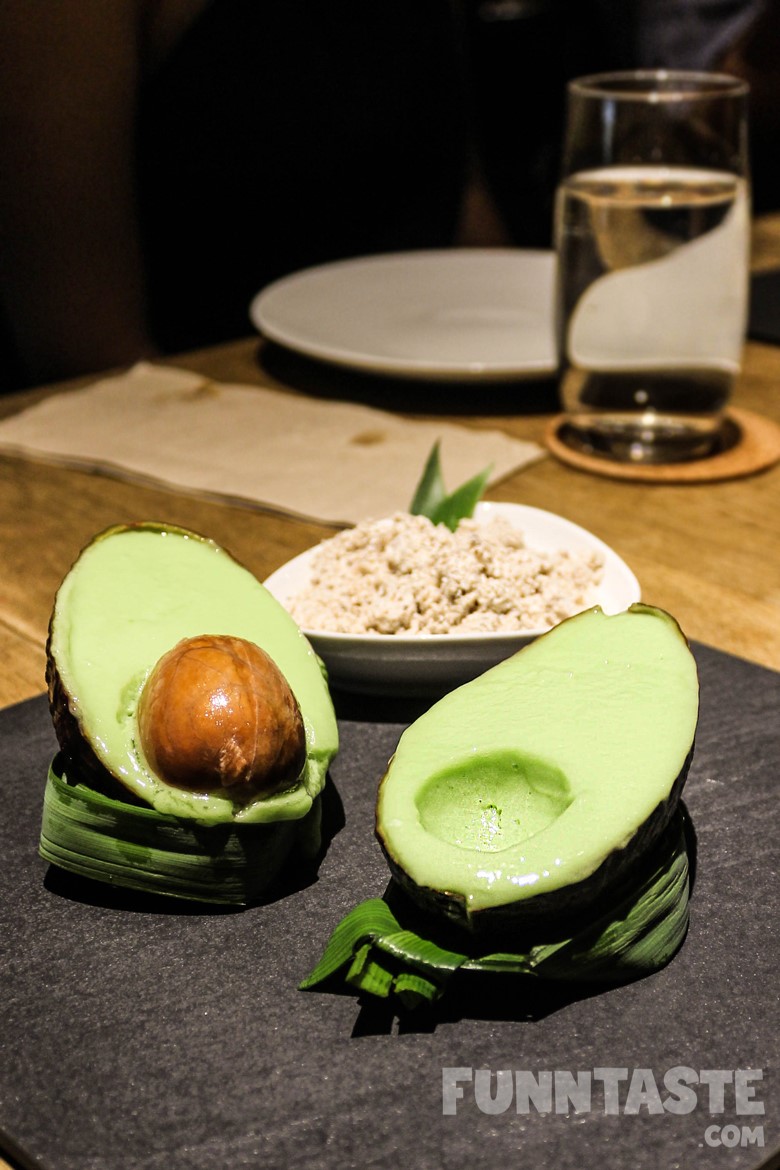 For dessert, Avocado (RM18) was a pleasant treat. The ice-cream on top was slightly bitter with a creamy texture, further complemented the dessert.
Verdict
While the food at Deuce was not satisfying, it's important to note that Deuce is known for its selection of wine, not food. And to be honest, it does look like a good place to chill out with a glass of wine after work, but the food here needs improvement.
Disclaimer: The views expressed are based on our personal opinions hence don't take it for law.
More Info:
Deuce Dining & Bar
D1-G4-6, Solaris Dutamas (Publika),
Kuala Lumpur
Cuisine: European
Operating Hours: 6PM-12AM, closed Mondays