Food & Drinks
12 Dessert Places In Puchong For Your Sweet Tooth Cravings (2020 Guide)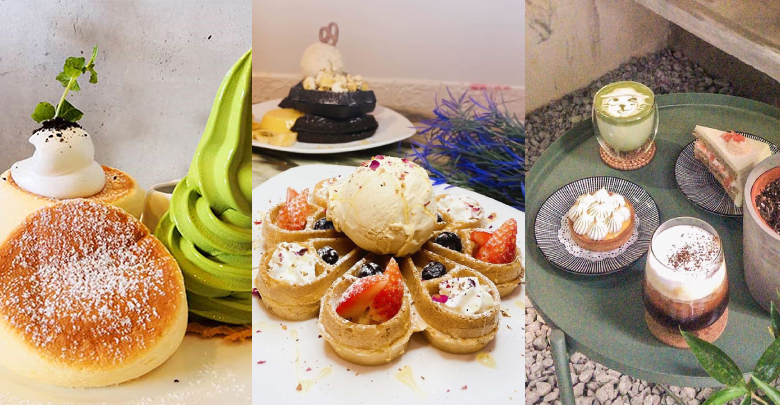 How do I even begin to explain desserts? Desserts are what you hear in children's laughter, what you see when you glance over the Christmas ornaments and what you feel when you walk under the golden rays of sunshine. Every bite transports you back to that candy land you dreamt when you were six and had strong imagination. These are all what desserts made of, shiny little dreams that make your heart pound and melt right between your mouth.
If you're seeking for the best dessert, Puchong has got your sweet tooth covered. Here are 12 Dessert Places In Puchong For Your Sweet Tooth Cravings.
1. Souffle Dessert Cafe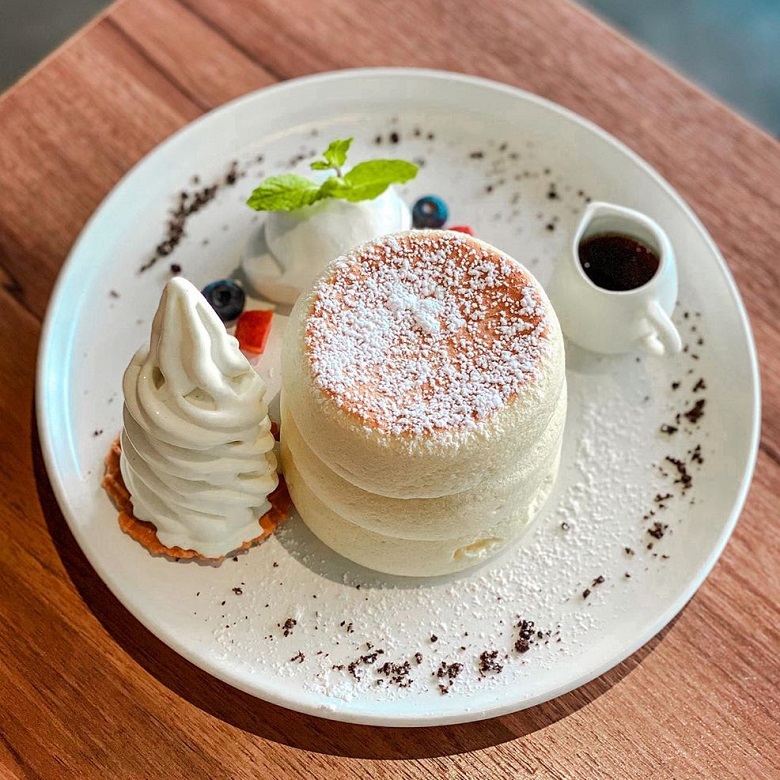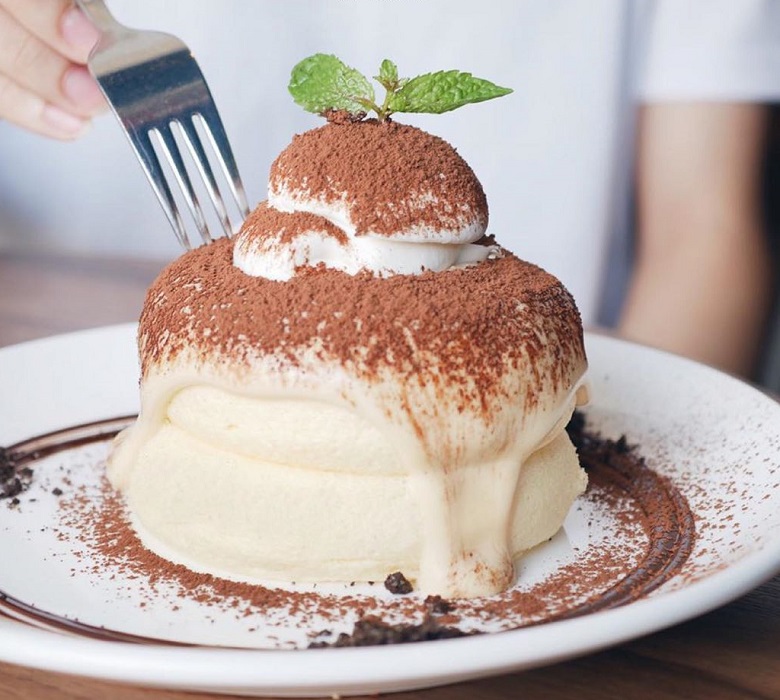 Craving some puffy airy pancakes? Look no further as Souffle Dessert cafe serves you just that. Unlike regular pancakes that fill you up after a couple of bites, these light weighted delectable souffle pancakes would leave you wanting more. The interiors are designed in a minimalistic approach which suits the presentation of the food served there. Aside from souffle pancakes, they also serve waffles, churros, cakes and more.
Address: CS-1F-7, 1st Floor, Kompleks Kenari, Jalan Kenari 19a, Bandar Puchong Jaya, Selangor
Operating Hours: Monday – Sunday 3pm – 12am, closed on Tuesday
2. Mancave Cafe & Collectibles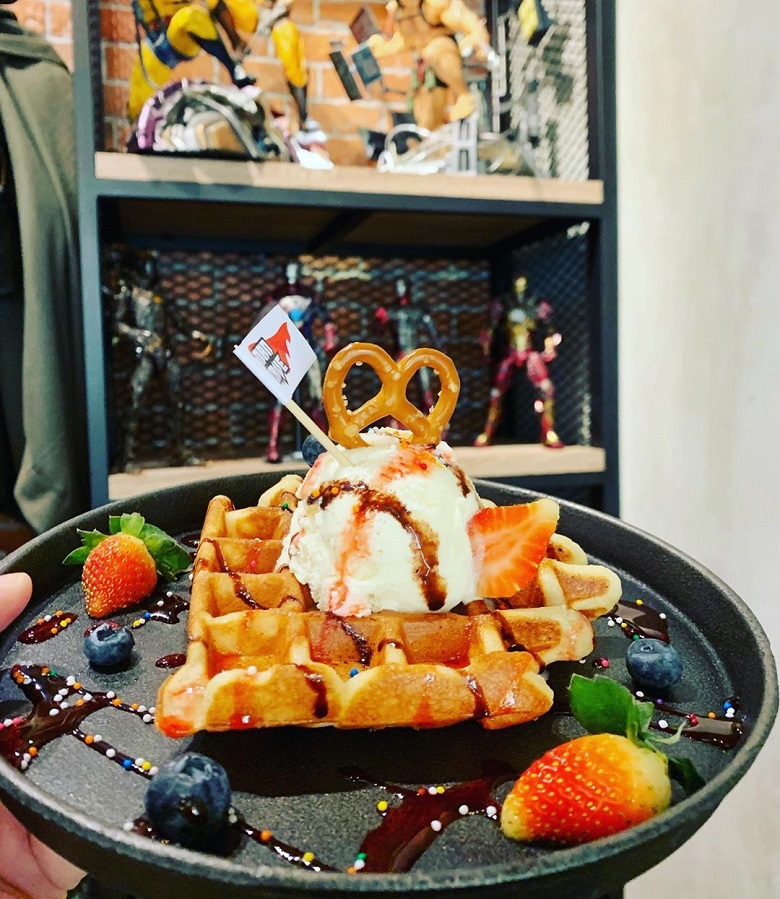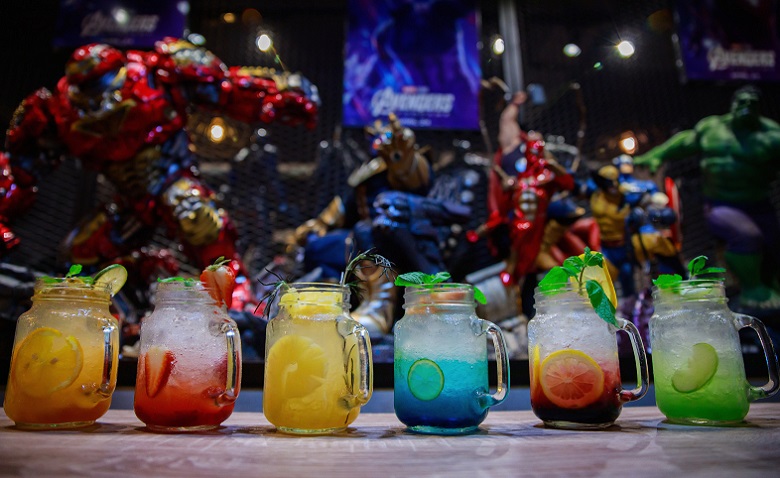 Founded by 3 superhero fans, Mancave cafe and collectibles is a celestial throne for die hard superhero fans. The riveting collection of superhero and villain figurines on the shelves has attracted so many diners since the cafe opened. They have their own version of waffle which is aptly named 'moffle', a mashup between mochi and waffles. Additionally the beverages served there are influenced by nothing but your favourite superheroes.
Address: 17, 1, Jalan Puteri 7/13A,Bandar Puteri, 47100 Puchong,Selangor
Operating Hours: Monday – Saturday, 12pm – 12am, Sunday 12pm – 10pm
3. Mykōri Dessert Cafe @ Puchong Jaya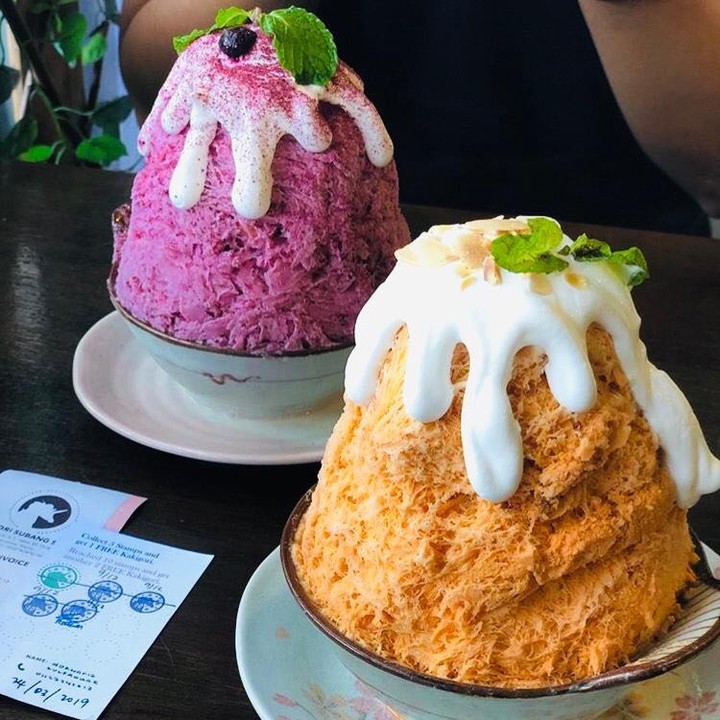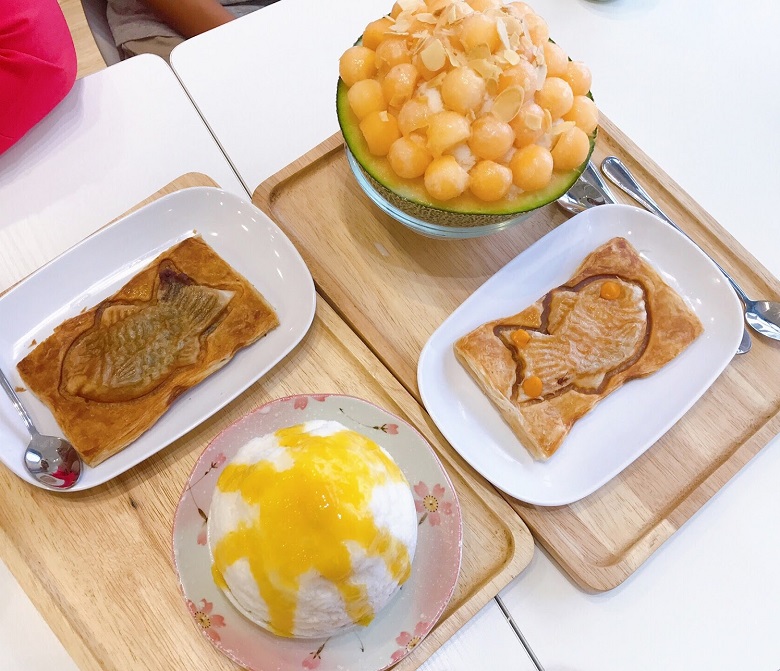 Having over 60 outlets in Malaysia, Mykori has been serving its diners only the best desserts in town. Mykori's signature dessert is melon kakigori which is prepped fresh daily. Hence,the freshness of Mykori's melon is unquestionable. You'll get to taste the signature dessert that is gorgeously fitted with shaved ice and perfectly scooped melon balls. If you're not a big fan of fresh fruity desserts you can opt for the strawberry cheesecake kakigori and azuki matcha kakigori. Besides if you like cutie mootie things then you should absolutely try their ham and cheese taiyaki shaped like fishes.
Address: Bandar Puchong Jaya, 1F-08, First Floor, Kompleks Kenari, Jalan Kenara 19A, Bandar Puchong Jaya
Operating Hours: Weekdays 2pm – 11pm, Weekends 1pm – 11pm
4. 榴莲疯 Durianity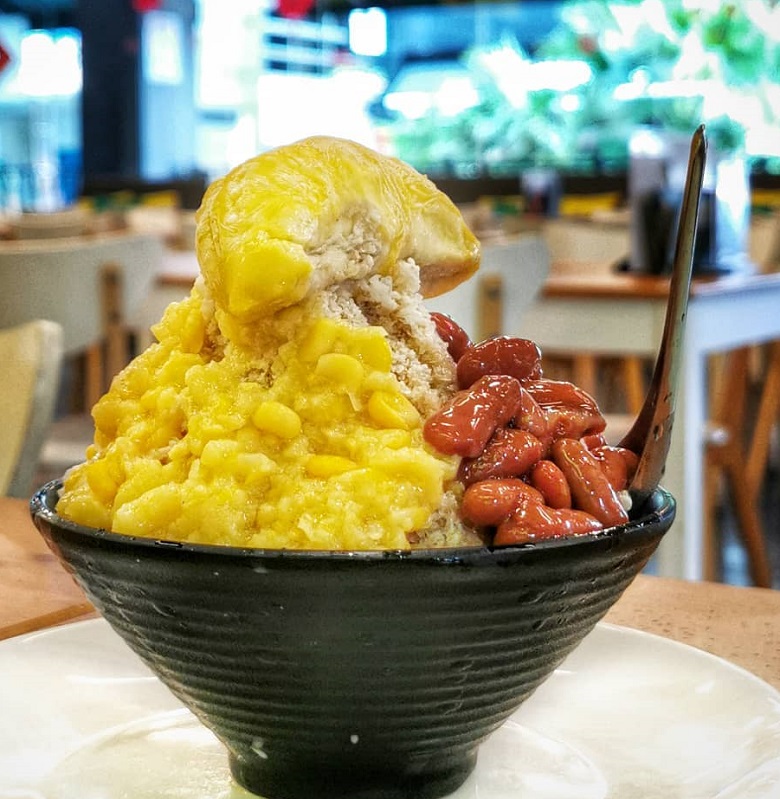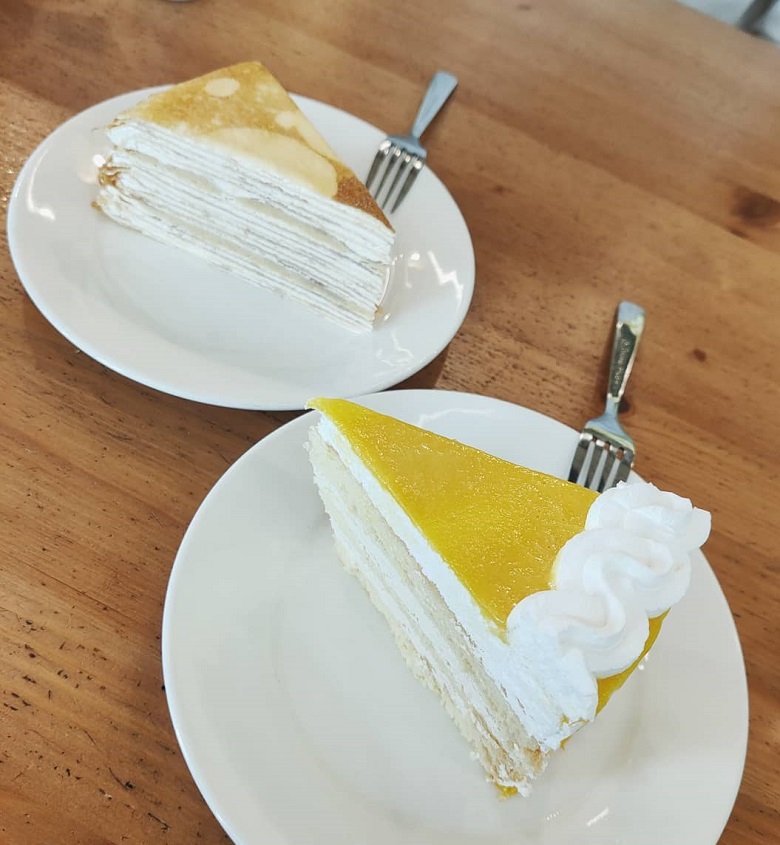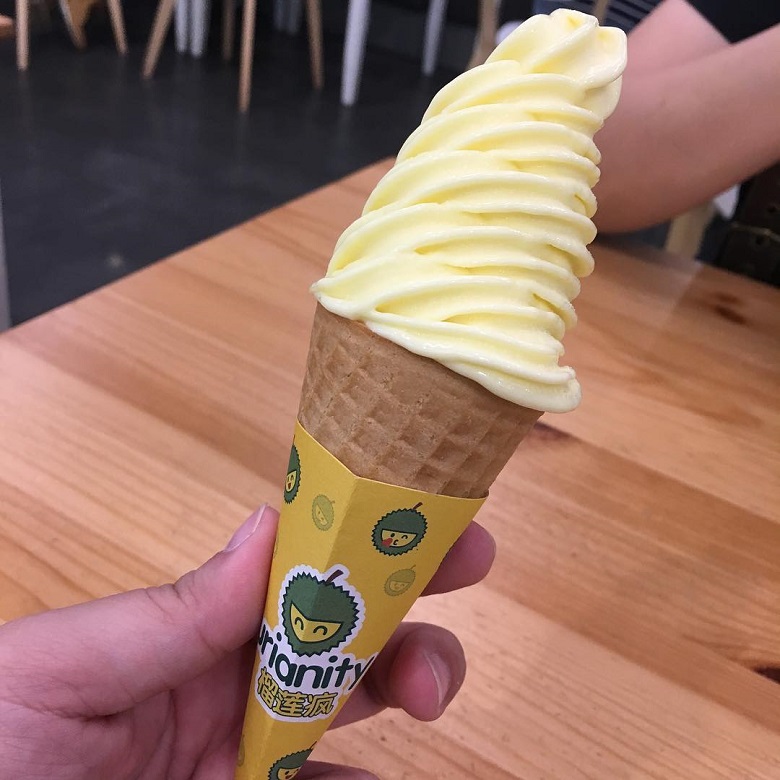 Calling all durian lovers. Durianity serves various meals infused with durians. Their shaved ice desserts feature red beans, corns and durian fruits. Imagine taking a spoonful of strong tasting durian with soft and velvety ice. Yes..mhmm truly heaven on earth. Other honourable mentions for desserts include the durian soft-serve ice cream, durian cheesecakes and musang king durian smoothie with sago.
Address: G21, 101 Boulevard, Jalan kenari 6, Puchong Jaya
Operating Hours: 11am – 11pm, daily
5. Moonlight Cake House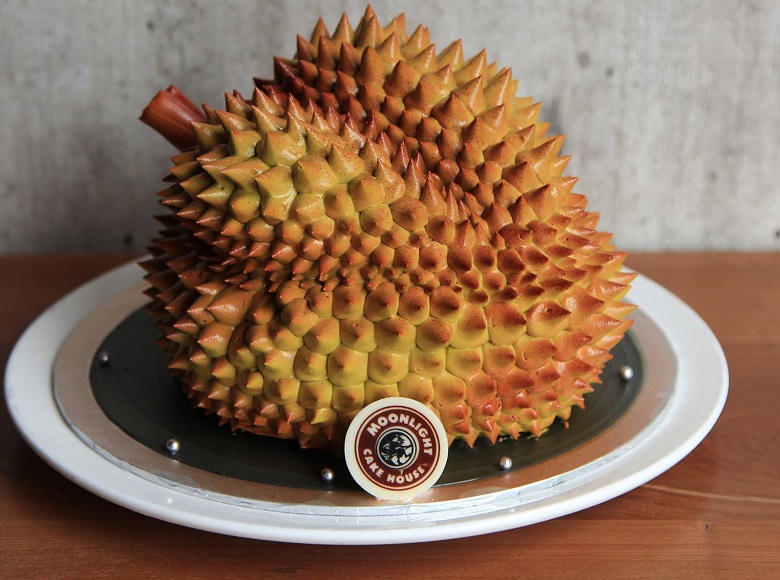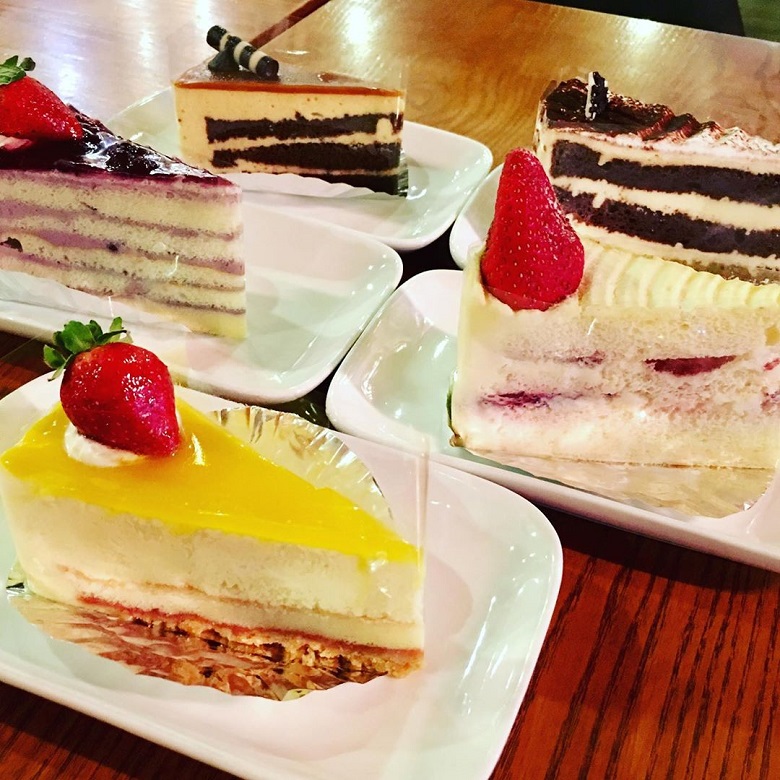 The musang king cake sold at moonlight cake house has been the talk of the town for a while now. Their realistic looking durian cake has been receiving high praise from locals. The only downside of it is that you can't keep the cakes for a longer duration as they are prepared without any artificial preservatives. Besides the cakes and the pastries, moonlight cake house also serves various asian and western dishes. With it's calm and soothing environment, there's no reason for you to not visit Moonlight.
Address: 2,3,4, Kompleks Kenari, Jalan Kenari 19, Bandar Puchong Jaya, Puchong
Operating Hours: 8am – 12am, daily
6. Let's Joy Cafe Puchong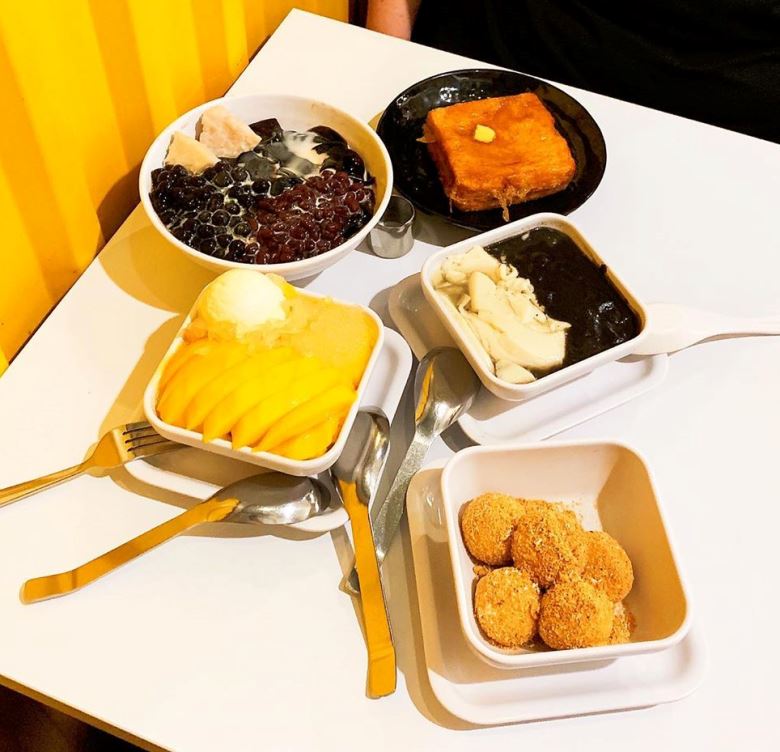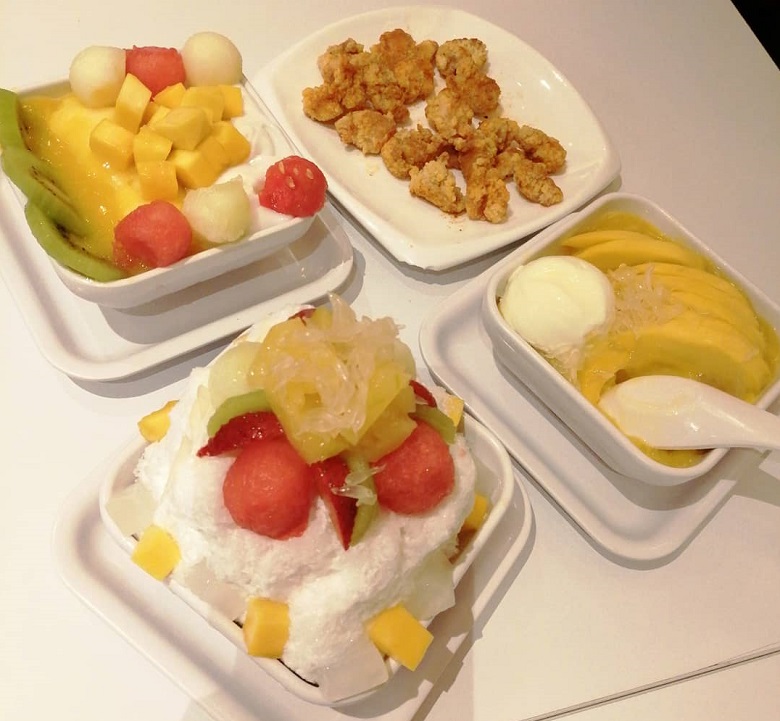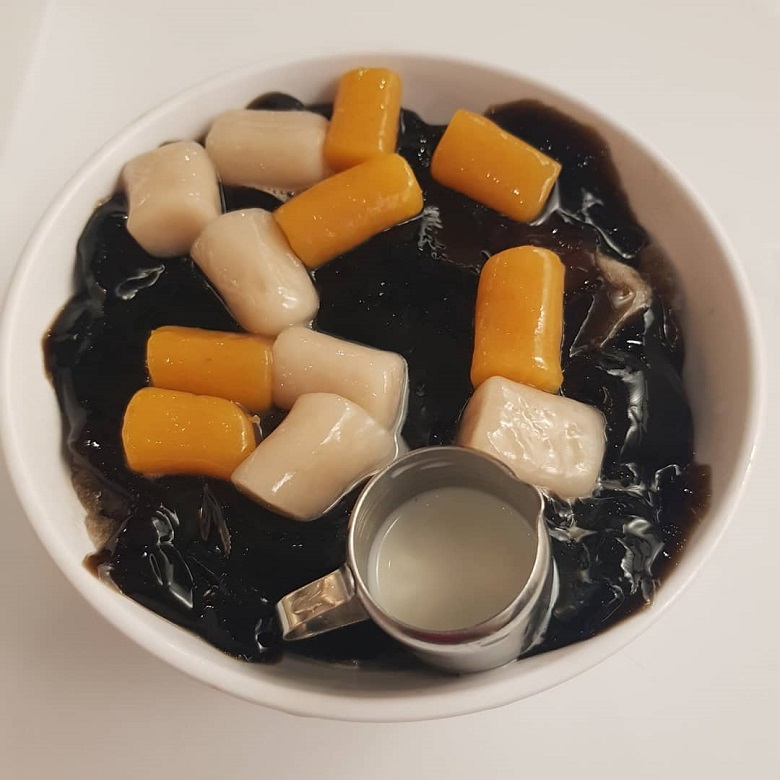 Let's Joy Cafe serves irresistible Taiwanese styled desserts that leaves you with a mouth watering mental picture for days. Finding your perfect dessert wouldn't be tough in Let's Joy Cafe with its many variations and extensive dessert and tong sui menu. Its picturesque interior makes it a perfect hangout spot regardless of what time of the day it is.
Address: G-7, Kompleks Kenari, Jalan Kenari 19a, Bandar Puchong Jaya, 47100 Puchong, Selangor
Operating Hours: 12.15pm – 1am, daily
7. Baiwago Plus Cafe Puchong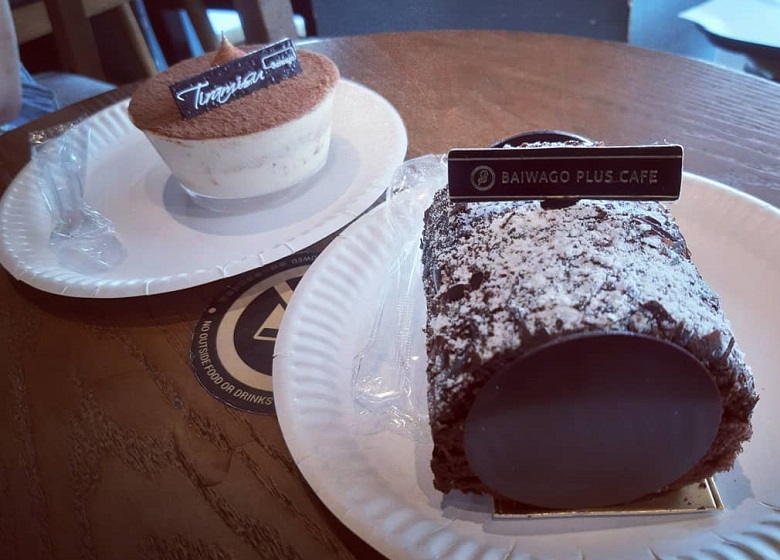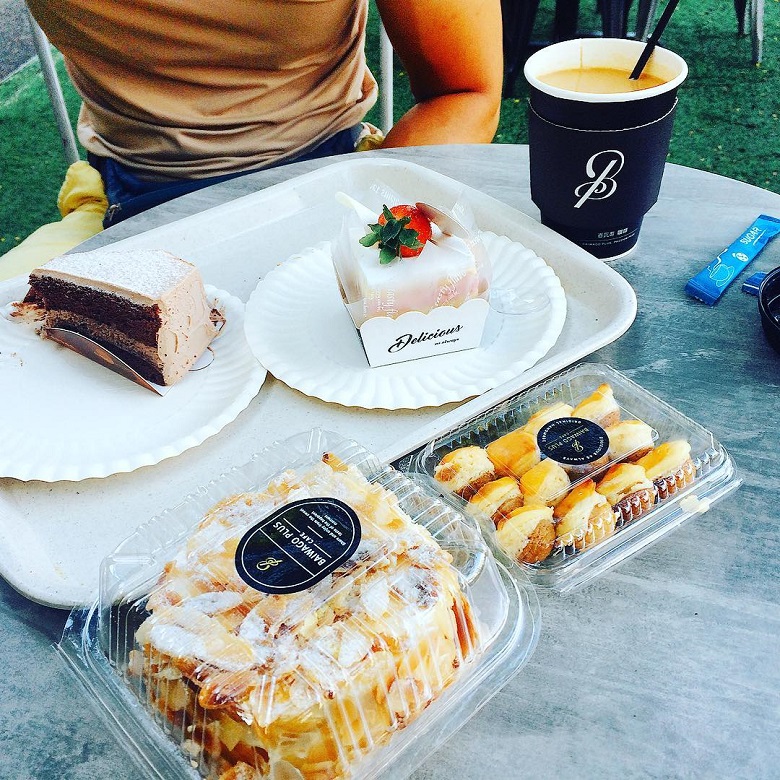 Baiwago plus cafe is well known for their vast menu of cake, beverage, pastries, breads with a cool and cozy atmosphere and comfortable seating urban concept. These baked goods are made fresh every single day without a single tinge of added colourings and preservatives.
Address: 5, Jalan Kenari 17f, Bandar Puchong Jaya, 47100 Puchong, Selangor
Operating Hours: 6am – 2am, daily
8. SippingCorner Cafe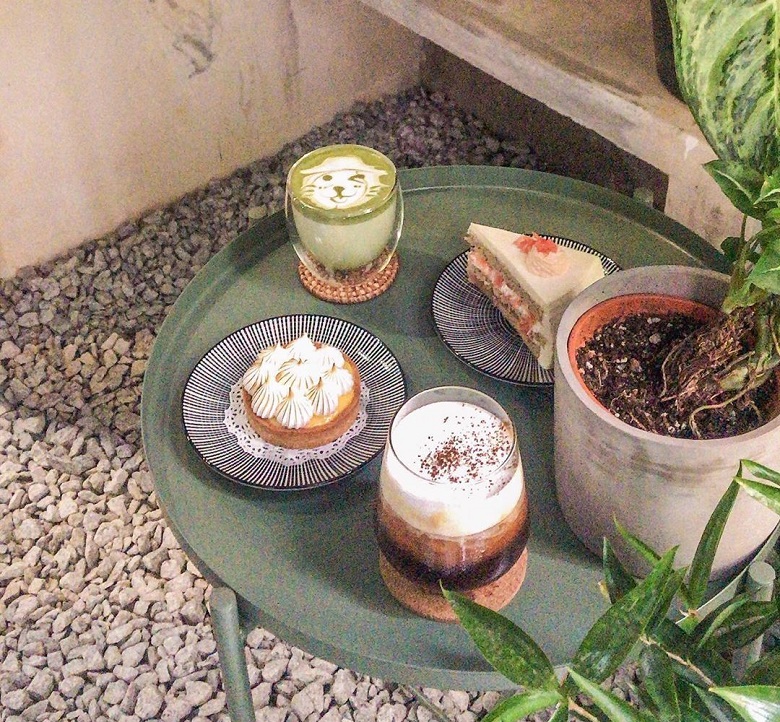 Located inside the plant and pot is this pot of gold called SippingCorner Cafe. One step into this cafe and you would feel like you're closer to nature than you will ever be. Greens, greens , greens everywhere!. Their best selling dessert is the burnt cheesecake sold at RM15. This luscious cheesecake is definitely worth every bite. Pair it up with a chocolate drink or coffee and there you have it the perfect combo. It's safe to say that plant and pot is an ideal place and the heaven of heavens for plant lovers.
Address: Sipping Corner by PP 78G, Jalan Puteri 5/5, Bandar Puteri, 47100 Puchong, Selangor
Operating Hours: 9am – 6pm, daily
9. Empty Cup Coffee House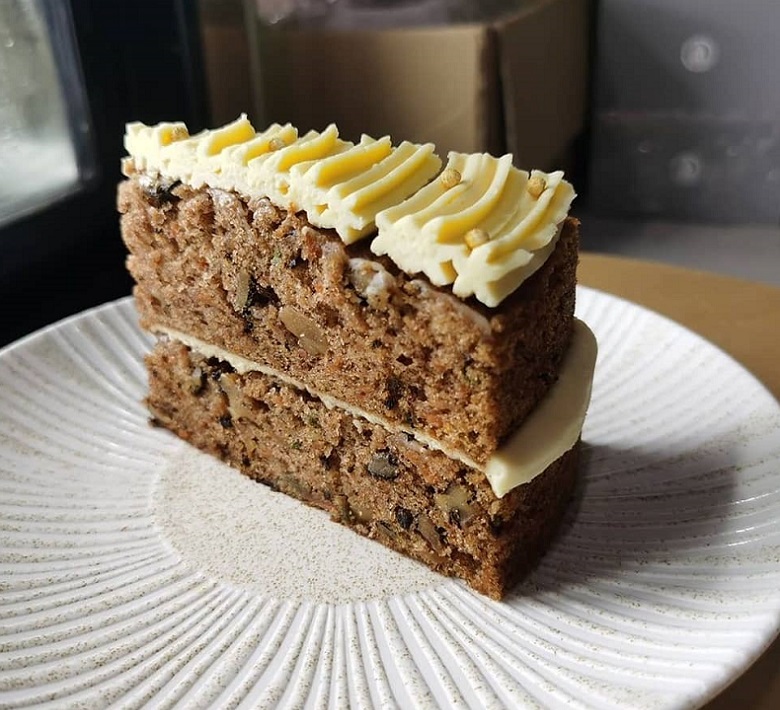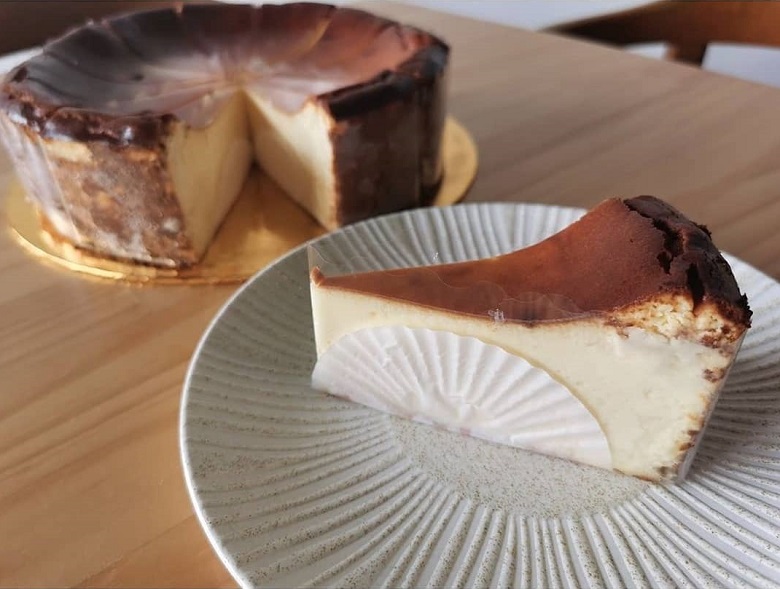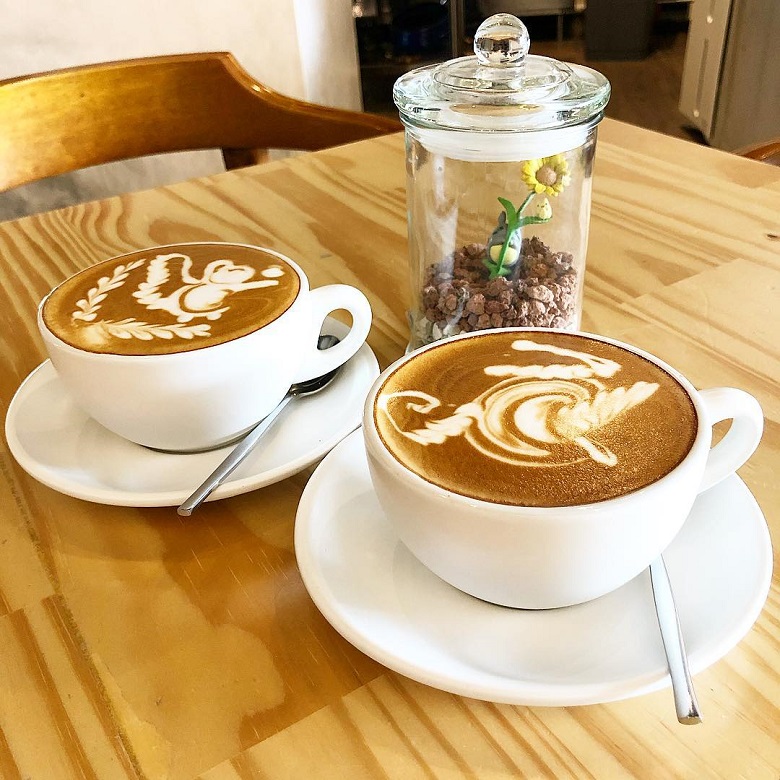 According to some diners, Empty Cup Coffee House is a tad bit hidden and hard to be discovered unless recommended by close peers. Their latte art is said to be exceptional and almost can't be found in any other cafes of Puchong. They mainly serve mouth watering cakes, such as Burnt Cheesecake, Oreo Cheesecake, Banana Peanut Butter and lots more. If you are looking for cakes plus coffee at a relaxing environment, this is the place to be.
Address: 10, Prima Avenue 3, Jalan Cenuk 1, Bandar Puchong Jaya
Operating Hours: Monday – Sunday, 7am – 9.30pm, closed on Tuesdays
10. Torte By Linda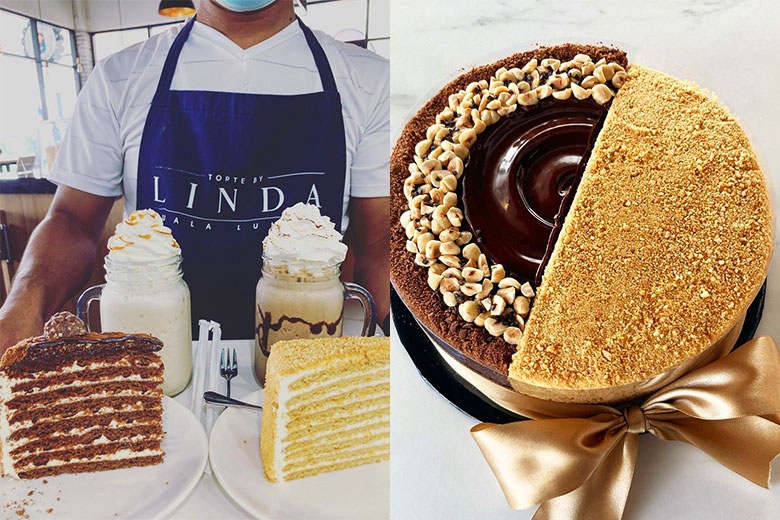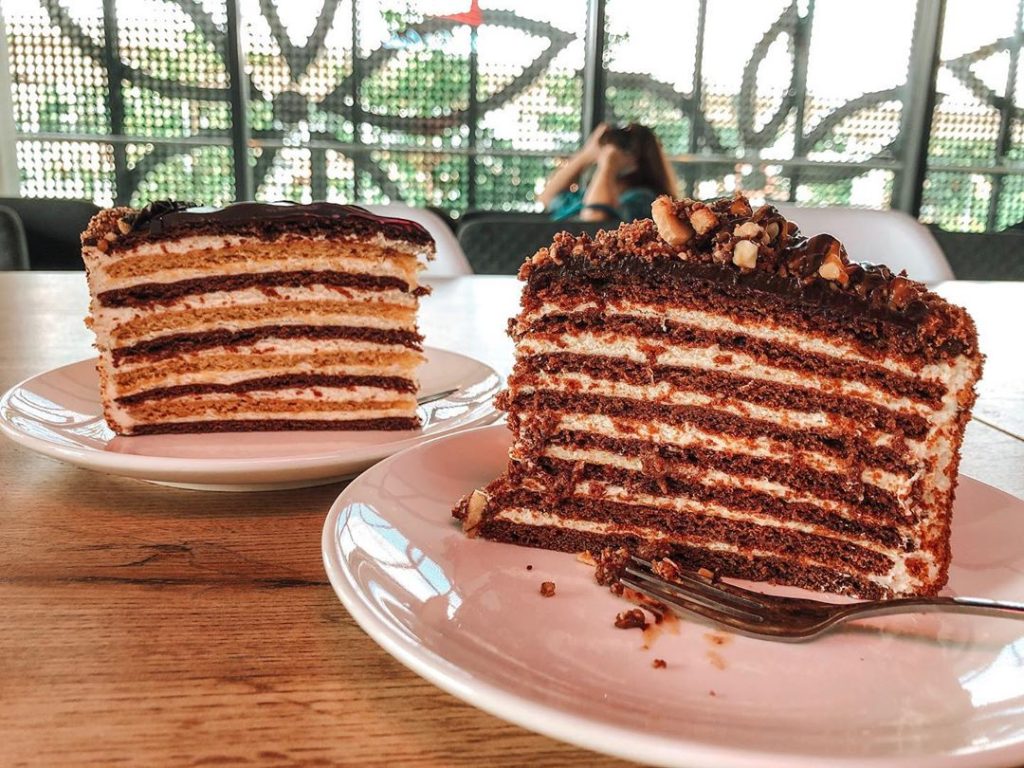 This hidden gem in Puchong specializes in Russian-inspired cakes and pastries. If you've ever wondered what the sweet treats in Russia looks and taste like, just simply make your way to this elegant adorned café. Nothing can go wrong with a bite of their Tort Classic Medovik, which is one of the top sellers. It's made with 8 layers of velvety honey sponges sandwiched between dulce de leche (boiled condensed milk cream). Their Tort Prestizh is equally as good too if you like chocolate flavours. Before you leave, don't forget to try their Oreshki, which is a walnut shaped cookies filled with a dulce de leche filling.
Address: Level 1, 8 Kinrara, Jalan BK 5a/1, Bandar Kinrara, 47180 Puchong, Selangor
Operation Hours: Tuesday – Sun, 11am – 7.30pm, closed on Sundays
11. shelove waffle cafe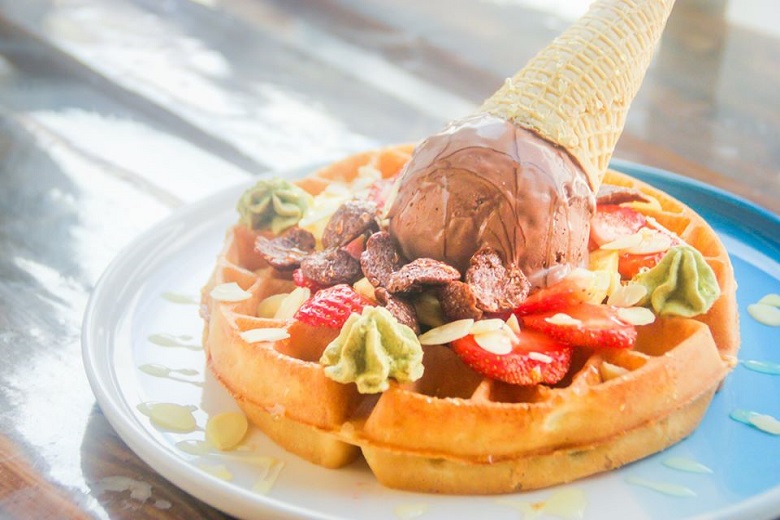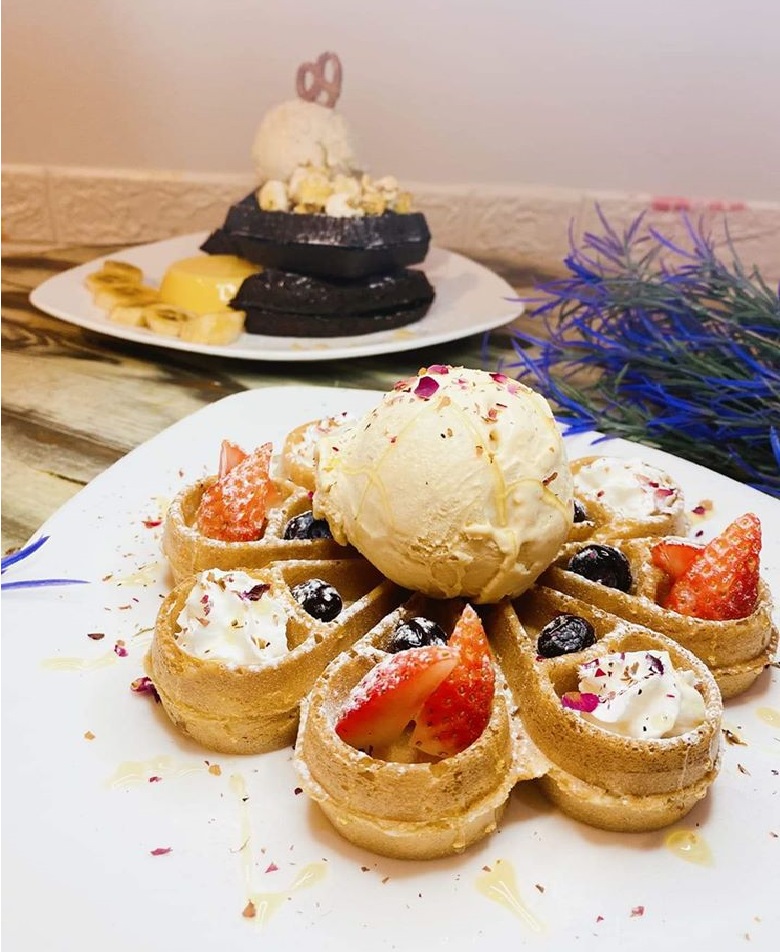 Serving some of the best waffles, she love waffles cafe is located in Bandar Puteri. This cafe has a variety of waffles and there's a waffle for every taste bud. While waiting for their food emptors are often let to be entertained with tarot cards or some kind of chinese feng shui games. Besides the delectable flavourful waffles, she love waffles cafe also serves a huge portion of any selected main dishes. To sum up, the price is pretty cheap and their waffles are a must try.
Address: No. 25-1, Jalan Puteri 4/1, Bandar Puteri Puchong, 47100, Puchong
Operating Hours: 11am – 11pm, closed on Monday
12. Ground Eatery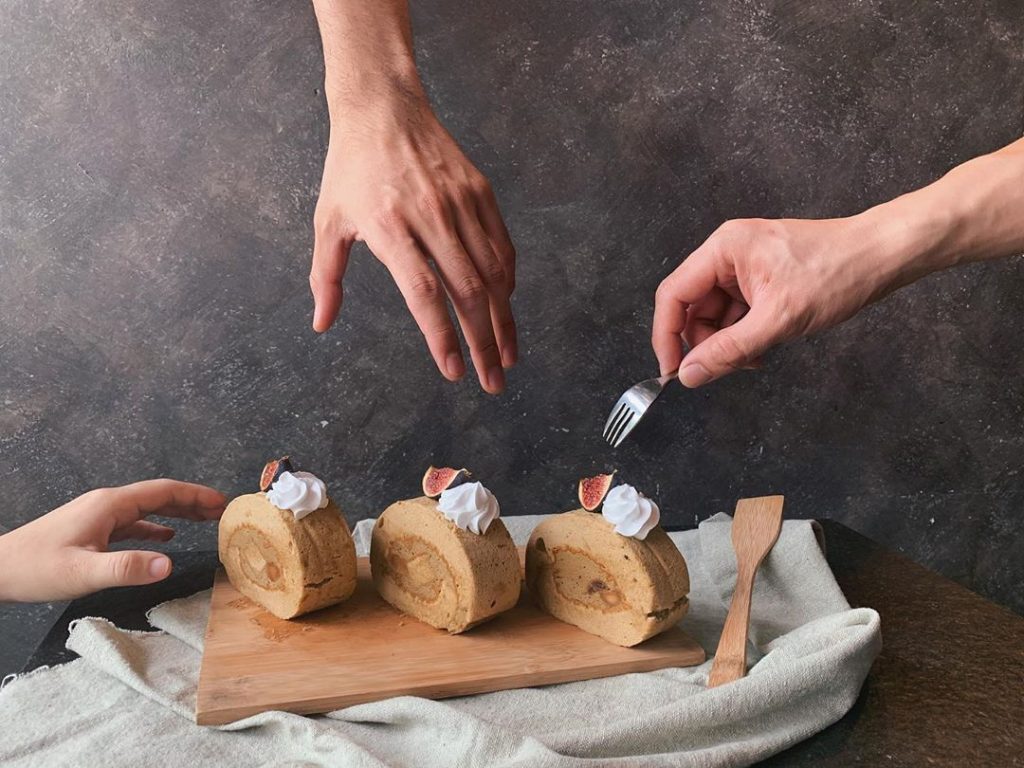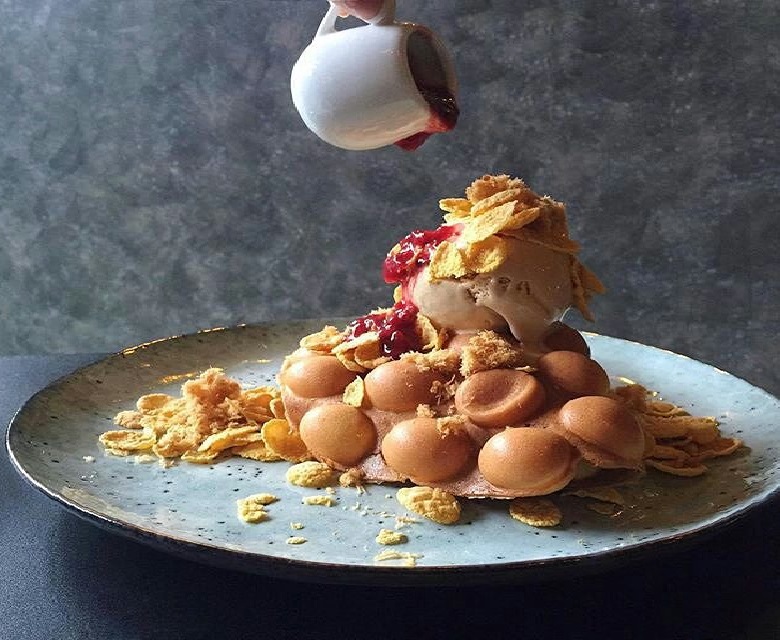 Ground Eatery's interior is almost something out of a fairytale and here's why hanging above your head is a manmade huge tree with gorgeous leaves and pretty yellow-golden painted bird cages. One floor up, you will get a more dimmer, romantic type of setting. Apart from the eye catching aesthetics, most people come here to try out their famous Hong Kong dessert also known as Gai Dan Zai. The flossy berries HK Eggettes are priced features crispy Cornflakes, chicken floss, scrumptious roasted white chocolate lavender artisan ice cream and sourish berries compote.
Address: G-09, Ground Floor, Tower 4 & 5 PFCC, Jalan Puteri 1/2, Bandar Puteri, Kampung Baru Puchong
Operating Hours: 12am – 11pm