Things To Do
10 Stunning Christmas Shopping Mall Decorations In KL & Selangor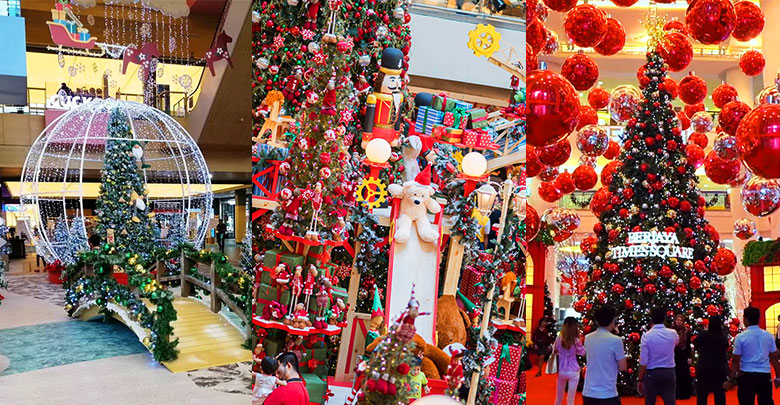 It's the most wonderful of the year! Yes, it's that time again when every major shopping malls around the Klang Valley begin to decorate and transform into a Christmas wonderland. It seems taking Instagrammble photos has become an annual tradition around this time of the year.
So, to make your lives easier and to give some attention to these malls commendable efforts, we've listed 10 Stunning Christmas Shopping Mall Decorations In KL 2019.
1. Pavilion Kuala Lumpur
May the force be with you this Christmas! Be spellbound with Pavilion KL's STAR WARS themed decoration in a collaboration efforts with Disney. If you're a fan of Star Wars, this is something you wouldn't want to miss. There's even a huge spacecraft (yes, yes we know it's called the Millennium Falcon) right in the centre court, standing at 40ft tall with 30ft width.
2. Berjaya Time Square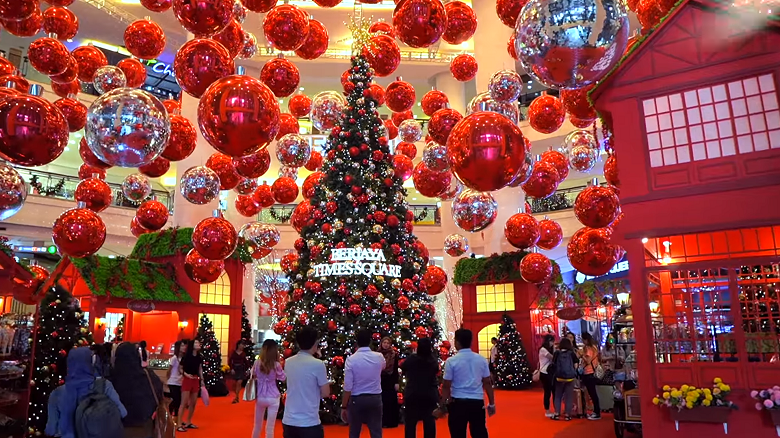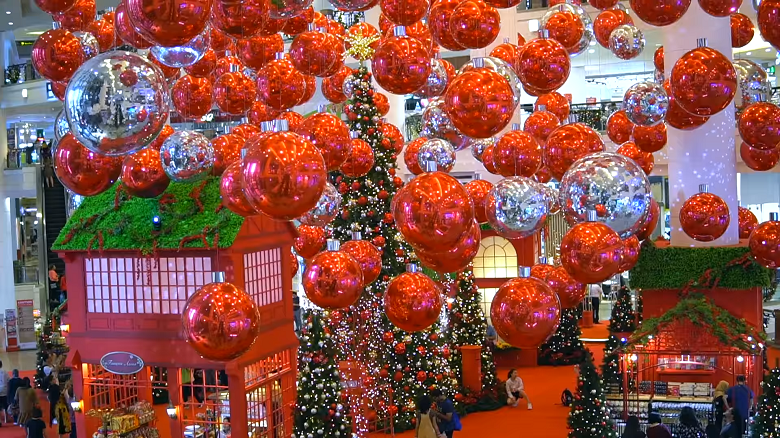 Over in Berjaya Time Square, the Christmas theme is 'A Christmas Glitter'. The mall has transformed into an enchanting wonderland with strings of red baubles and ornaments at the ground floor central, create a twinkling paradise.
3. Sunway Pyramid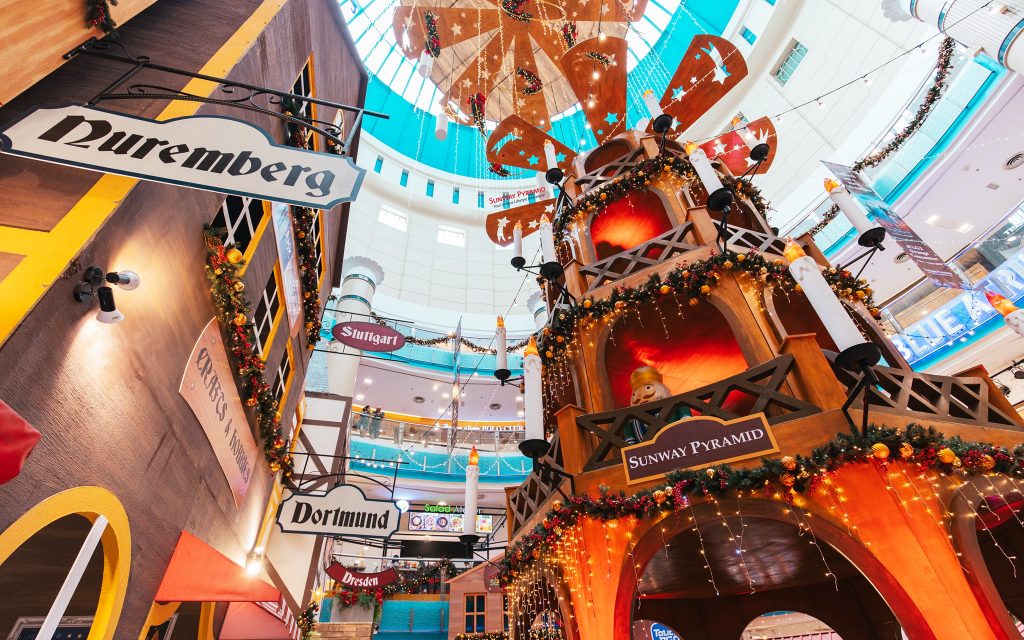 Sunway Pyramid's decoration taps into the theme of 'A German Chrismas'. They've built a replica of Altmarkt Square, a market in Germany, filled with traditional German buildings and décor.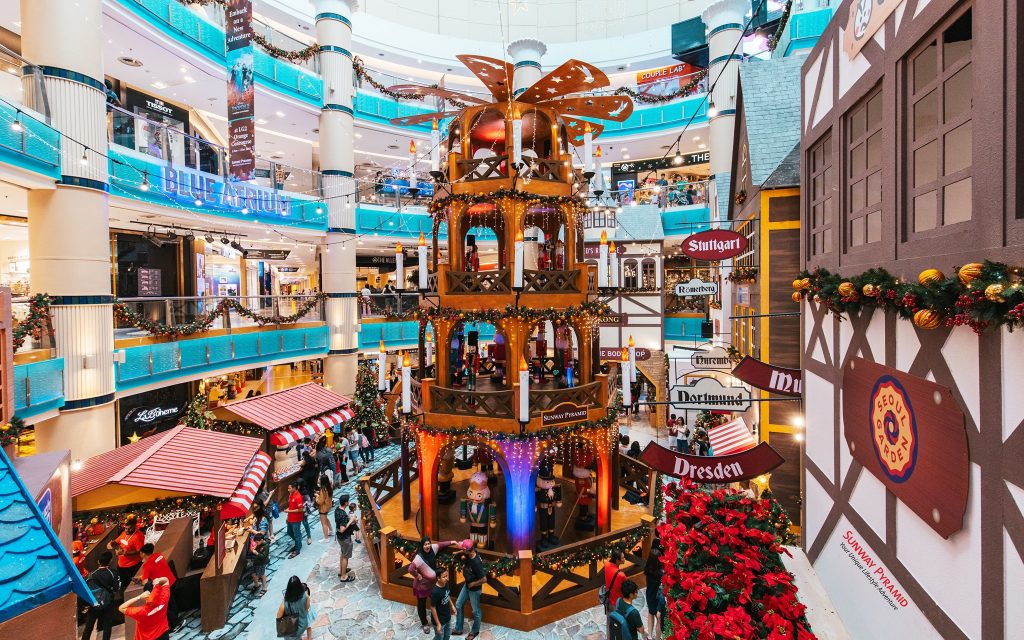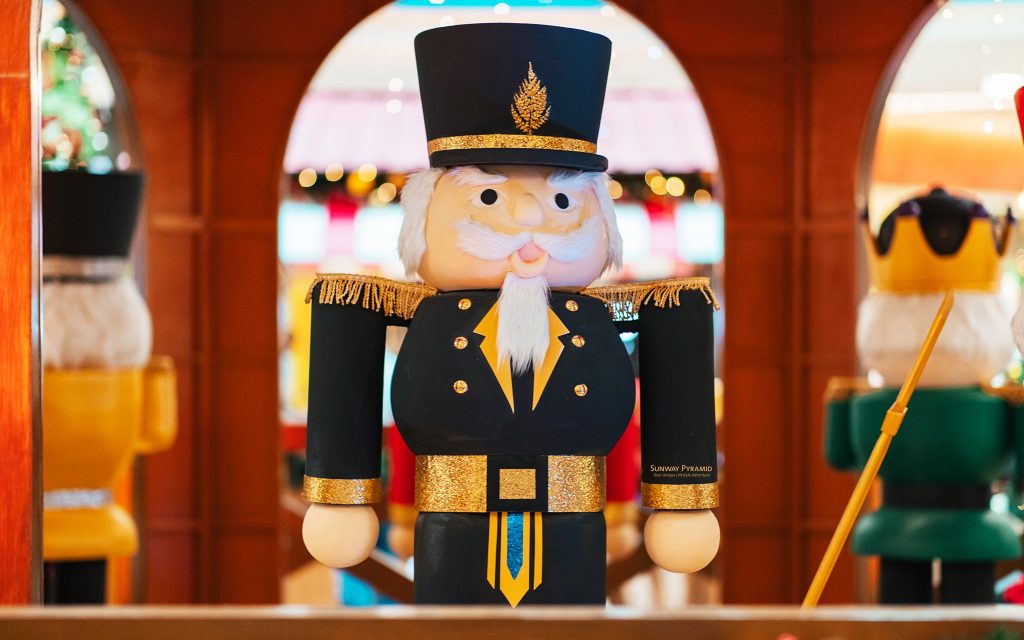 Don't pass up the opportunity of taking pictures with a 36-feet tall traditional Christmas Pyramid, featuring a display of rotating German carved figures on each level. Shoppers will also be able to experience "snow falling" at the festive concourse from 1pm, 3pm, 5pm and 7pm, every weekend until December 25
4. Quill City Mall KL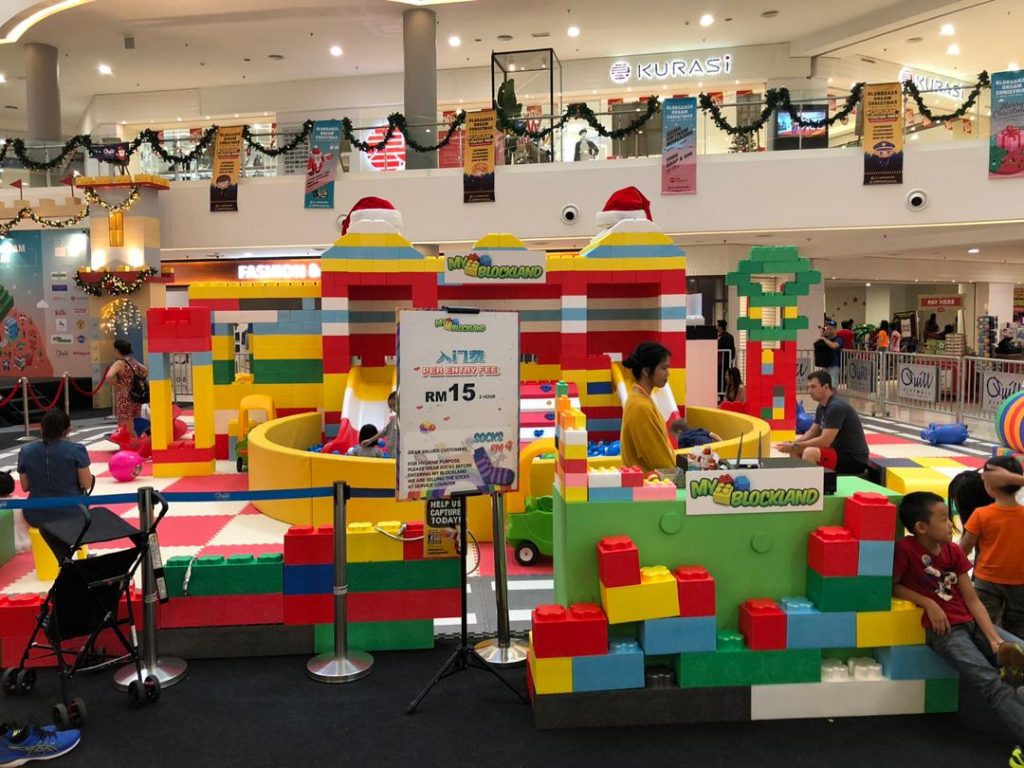 Quill City Mall decor is literally a LEGOLAND come to life. Themed Blokganza Dream Christmas, the main atrium of the mall is transformed into a block wonderland. There is even a one-of-a-kind humongous Christmas tree completely made from blocks, standing at 20-feet tall in the centre of the mall.
5. Suria KLCC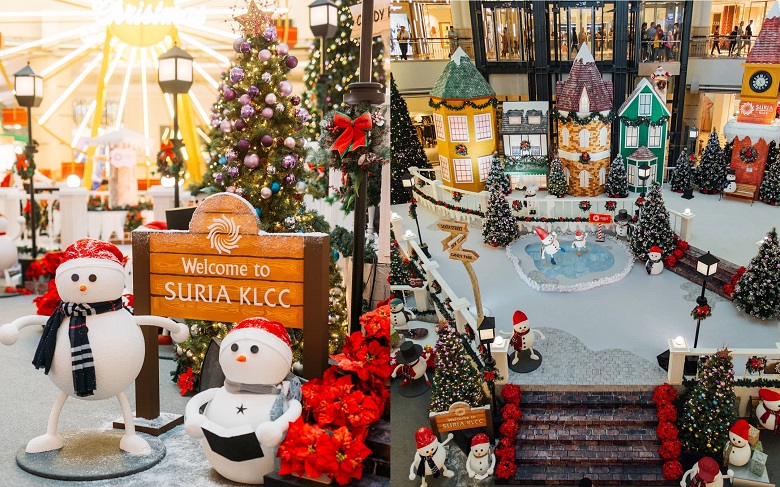 Suria KLCC's concourse area has transformed into a Christmas Wonderland with a grand Clock Tower surrounded by classic shops and hanging festive decorations inspired by a snowy European village. Do look out for their 20-feet tall Ferris Wheel, dotted with twinkling lights and an indoor snowfall too! Perfect for the photo moments.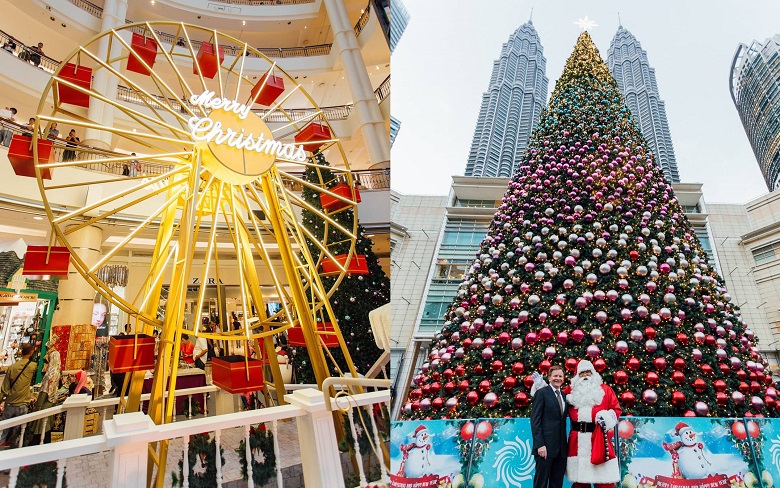 And not forgetting, Suria KLCC annual display of tallest Christmas tree in Malaysia with 100ft in height and over 7,000 colorful baubles.
6. Bangsar Shopping Centre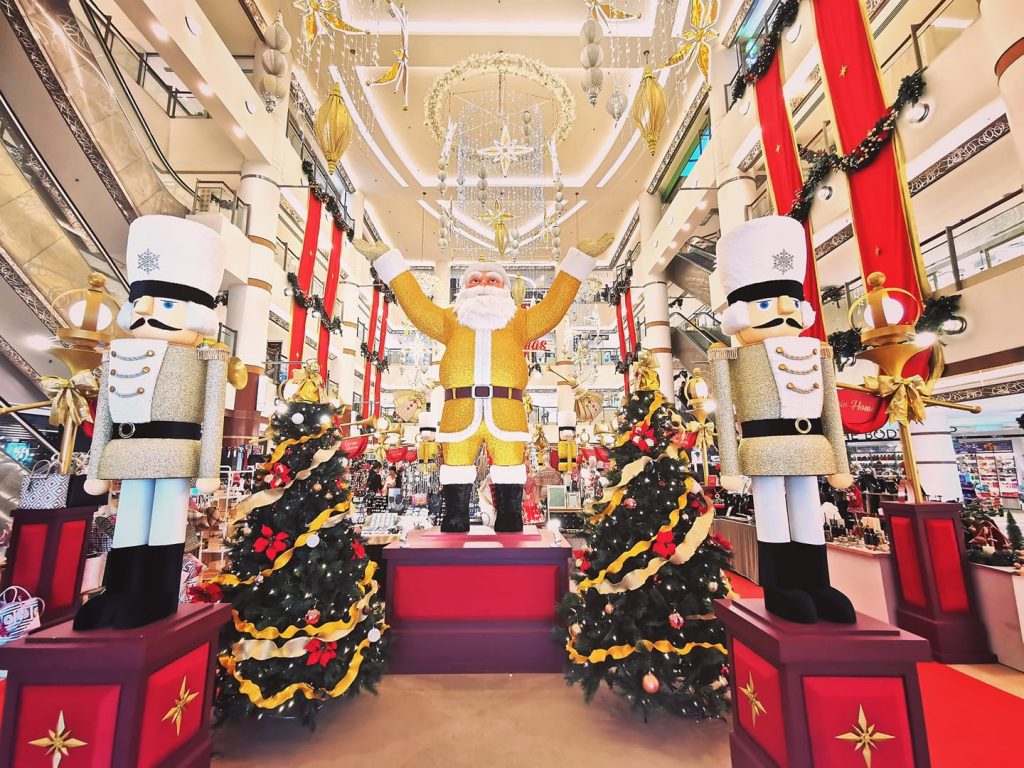 Bangsar Shopping Centre celebrates Christmas with the theme of "A Nutcracker's Christmas". Of course, the highlight is the Nut Crackers soldiers standing strong at near the entrance of BSC. You'll find lots of pop up markets as well, selling accessories, clothes, and many gifts for family and friends.
7. Sunway Putra Mall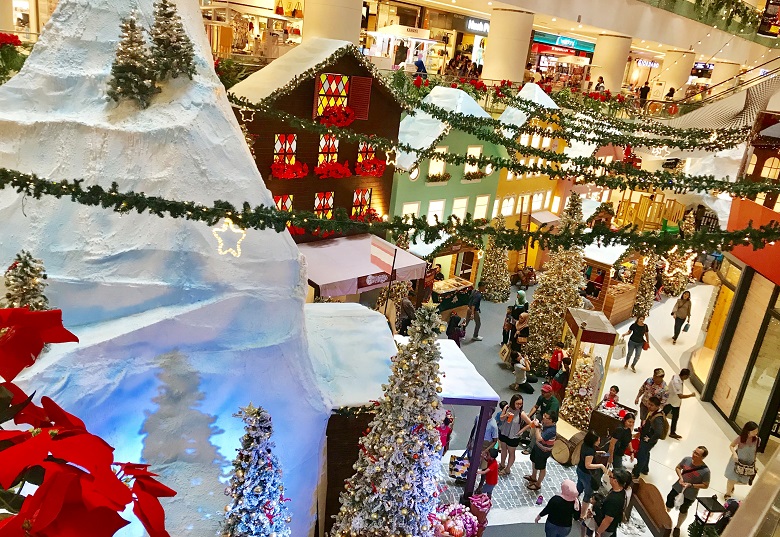 Sunway Putra Mall takes its visitors to the highland of Mount Advent in Salzburg, Austria to get a taste of the Grossarl Market as their Christmas theme.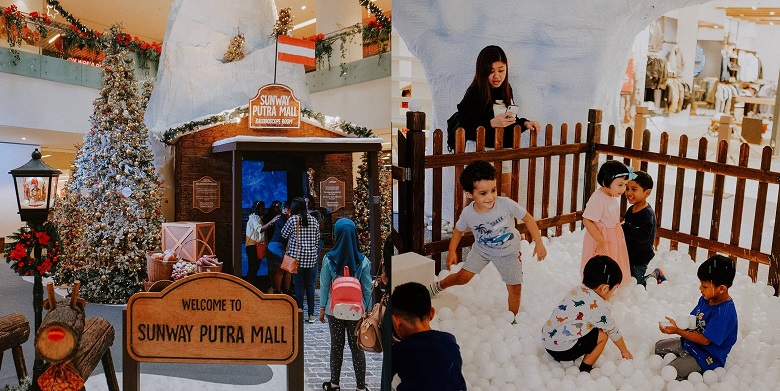 The mall's interior is decked with traditional Austrian architecture and lively market setting adorned with festive décor that is inspired by the famous market on the hill in Austria.
8. Mid Valley Megamall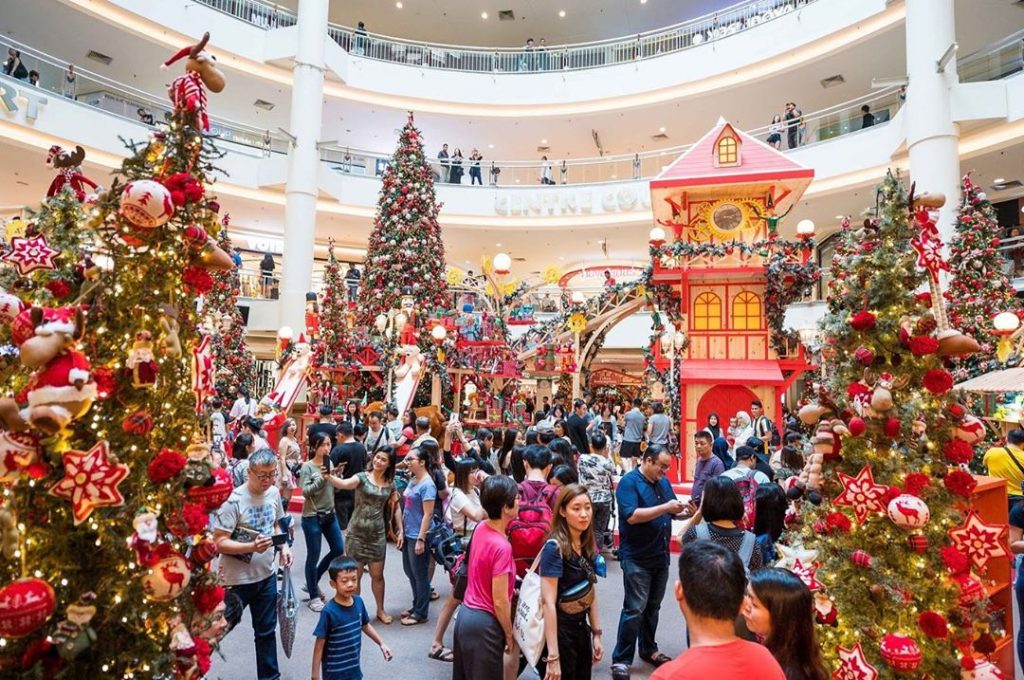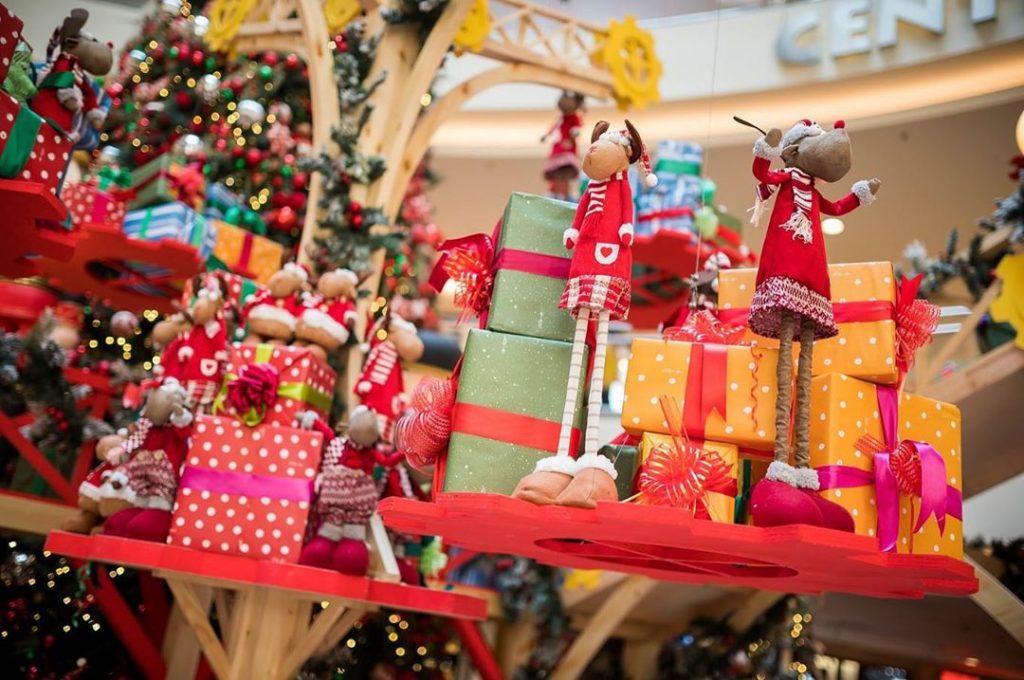 Everyone is invited to Santa's Toyland, happening at Mid Valley Megamall. Get into the spirit of yuletide cheer and take a walk among the Christmas trees at the Centre Court.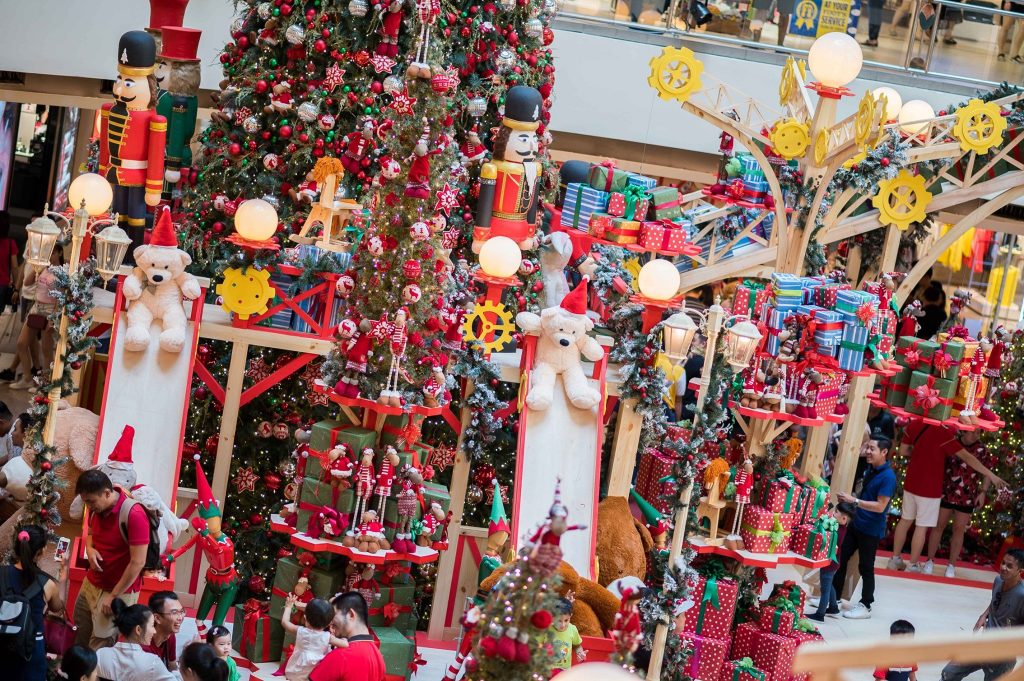 Surely kids will love the colourful Christmas present boxes, red nose reindeer, sleigh, teddy bear, stockings that will spark joy and fill the air with endless fun and laughter this Christmas. There is also a festive cooking decorating activities, perfect for parents and kids to bond together.
9. IPC Shopping Centre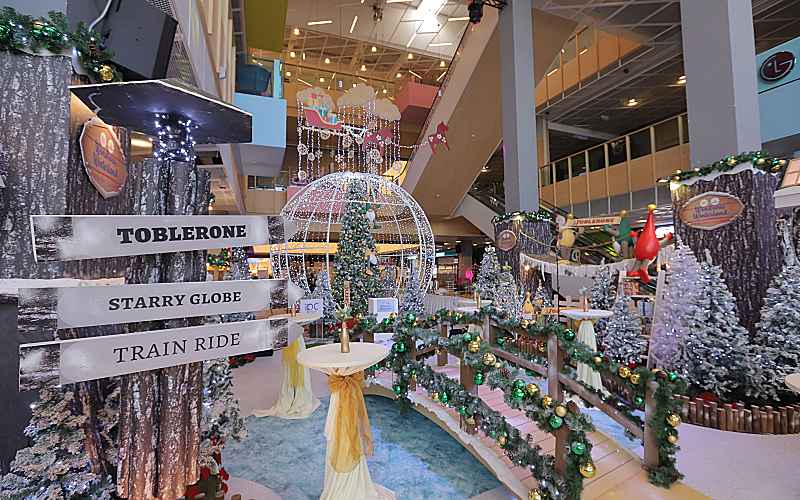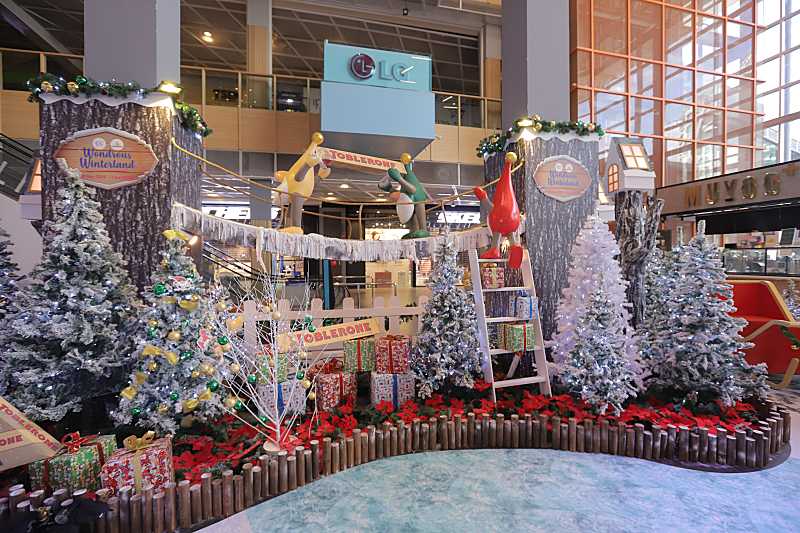 Get ready for a snowy winter wonderland this festive season at IPC Shopping Centre. In collaboration with Toblerone, visitors will be treated to an enchanted festive journey filled sweetness and joy at the main concourse area.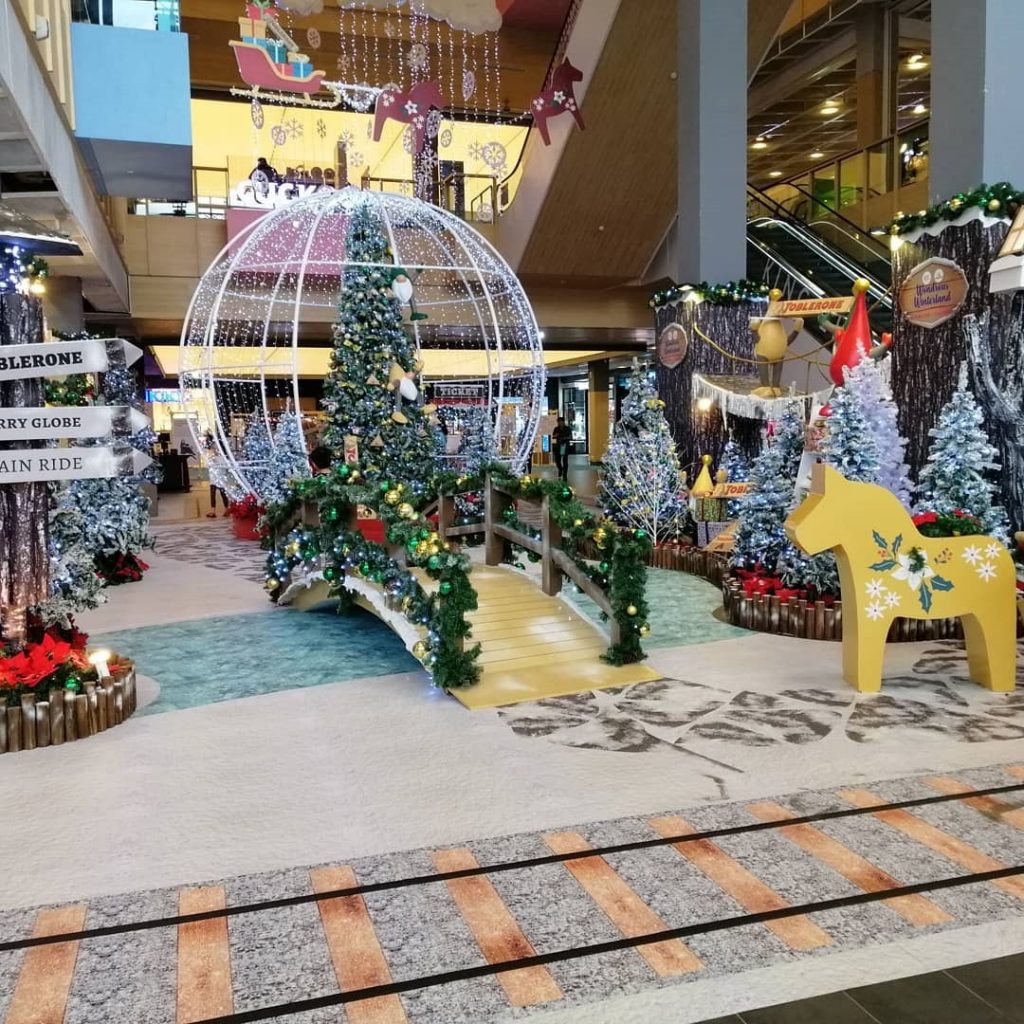 There's even a gigantic lighted crystal globe that has a 15-feet Christmas tree inside, while kids get to tour around the concourse area filled with 3D Tomtes in a magical train ride, much to delight the kids everywhere.
10. Sunway Velocity Mall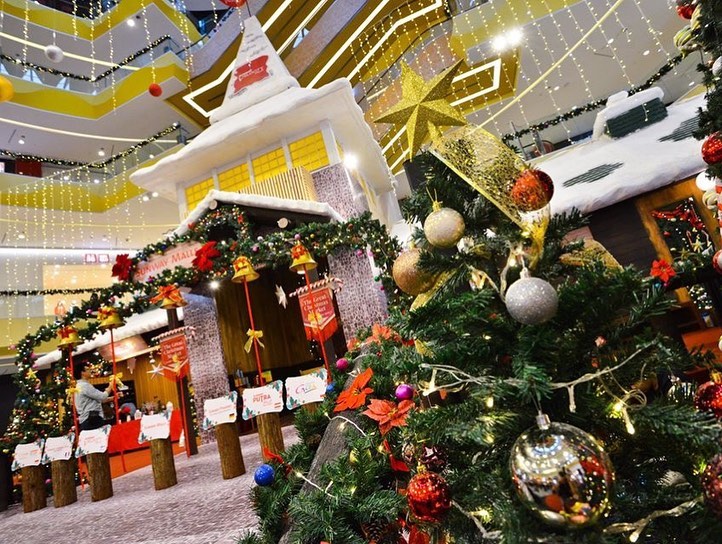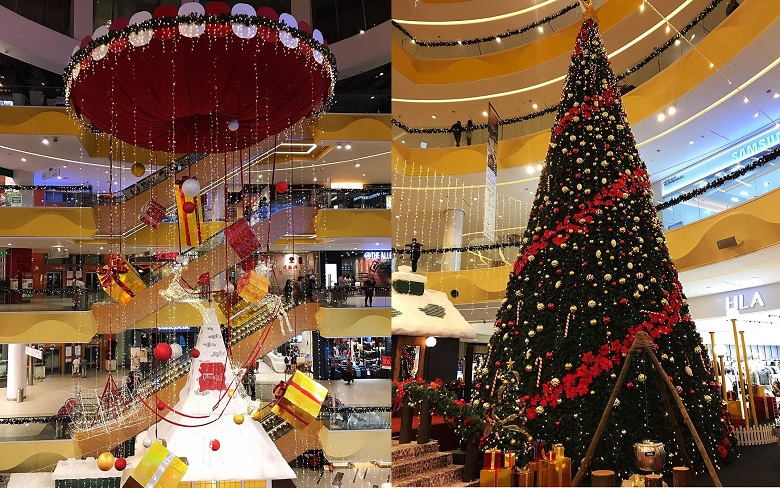 Christmas is around the corner and Sunway Velocity Mall is spreading joy and cheers this holiday season by going with Finnish themed for this year Christmas.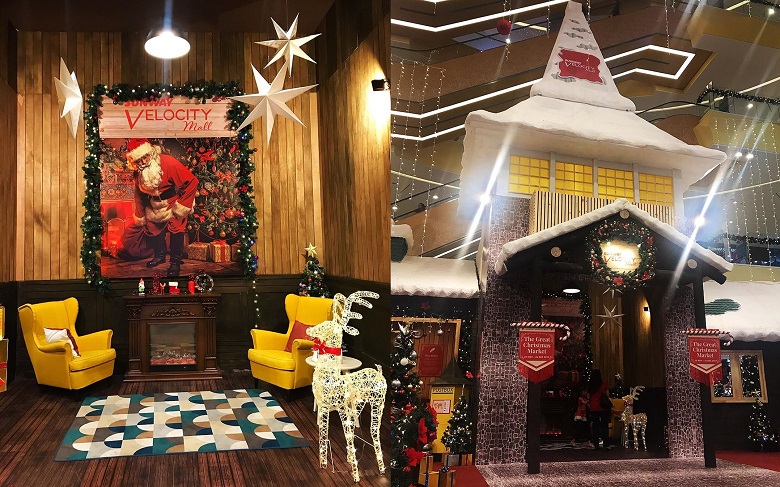 The mall teleport visitors to the magical Christmas Market in Rovaniemi, Finland, incorporating og cabins of Finland and the iconic three-point star roof of the Santa Claus office.