Things To Do
Catch Exclusive Deals And Instant Cash Rebate Up To RM32K During Sunway Velocity First Facebook Live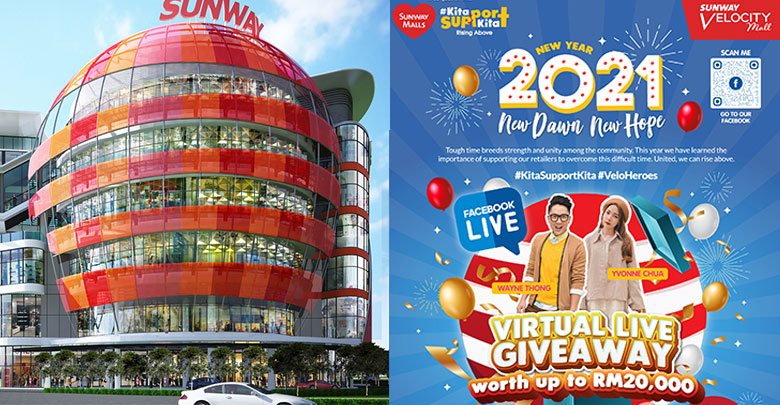 The year-end calls for some retail therapy! With 2021 just around the corner, Sunway Velocity Mall is fully prepared to get shoppers pumped up with their annual promotions.
To creatively enhance the shopping experience, the mall is organising their first ever Facebook LIVE:"New Year, New Dawn, New Hope" Facebook LIVE, which is happening on 31st December 2020 (5-9pm) and 1st January 2021 (1-9pm) and we can't wait for it!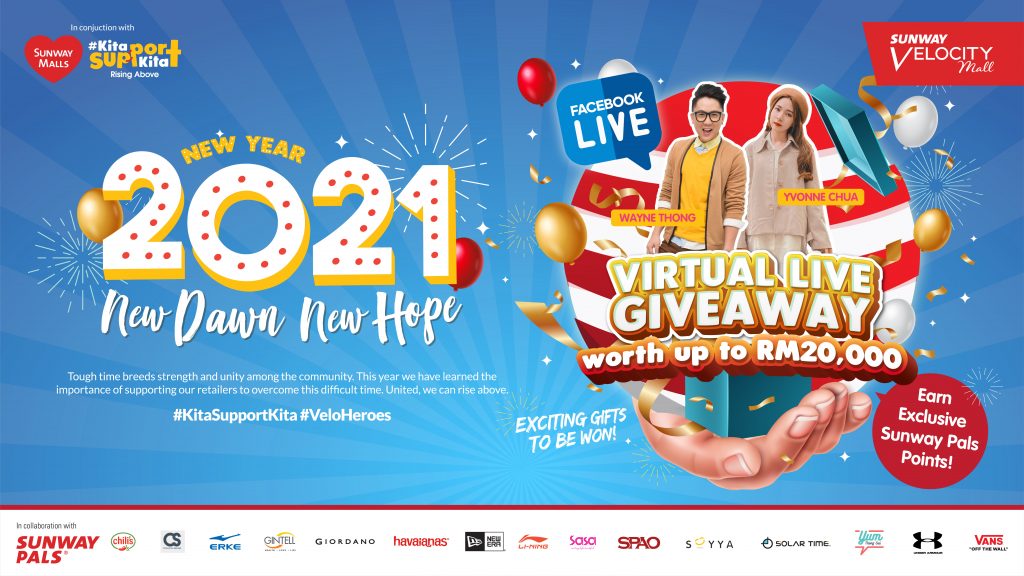 "New Year, New Dawn, New Hope" Facebook LIVE
No doubt 2020 has been a challenging year. This holiday season, it's all about rewarding and treating yourself for all the obstacles you've overcome.
Before you go on your shopping spree, read on to find out how you can enjoy the promotions.
Watch Sunway Velocity Mall's Facebook LIVE To Find Out Promotion Deals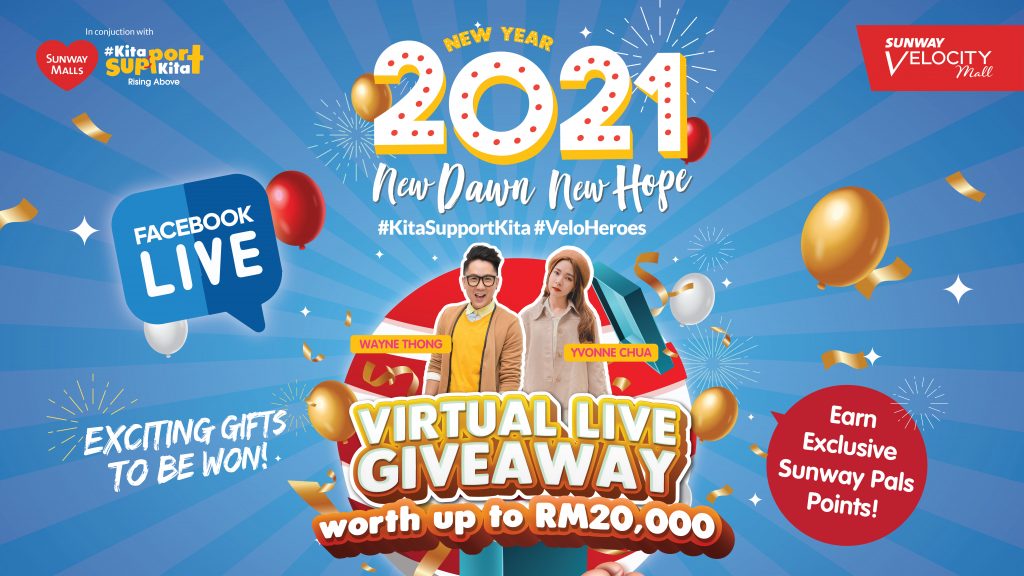 Hosted by emcee Wayne Thong and Yvonne Chua, the two professional hosts will reveal the exclusive deals during the first 15 minutes of the LIVE.
Shoppers who present on the mall are encouraged to tune in Sunway Velocity Mall Facebook LIVE to watch the special promo reveal and shop at the participating outlet. But wait! That's not all! Shoppers also get to receive instant cash rebate worth up to RM32,000! Anddd…. Shoppers also get to win prizes worth up to RM20,000 when they participate in the FB LIVE on ground in the mall.
So mark your calendar and set a reminder!
31st December: 5 – 9 pm
1st January: 1- 9 pm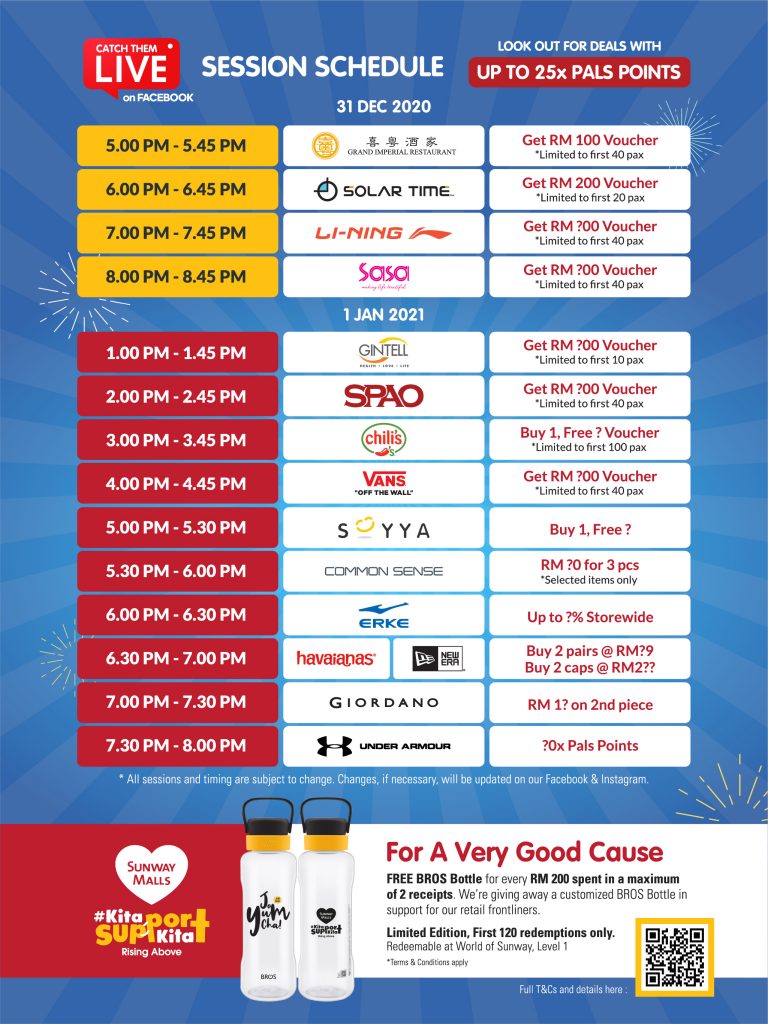 During the Facebook LIVE streams, the promotions will be revealed accordingly. Spot any brands that you like?
Some of the participating sport merchants are Under Amour, ErKe and Li-Ning. You wouldn't want to miss out deals such as "RM?00 Off For First 40 Pax" or "Up To ?0% Off Storewide". The exact figure will be revealed during the Facebook LIVE streams.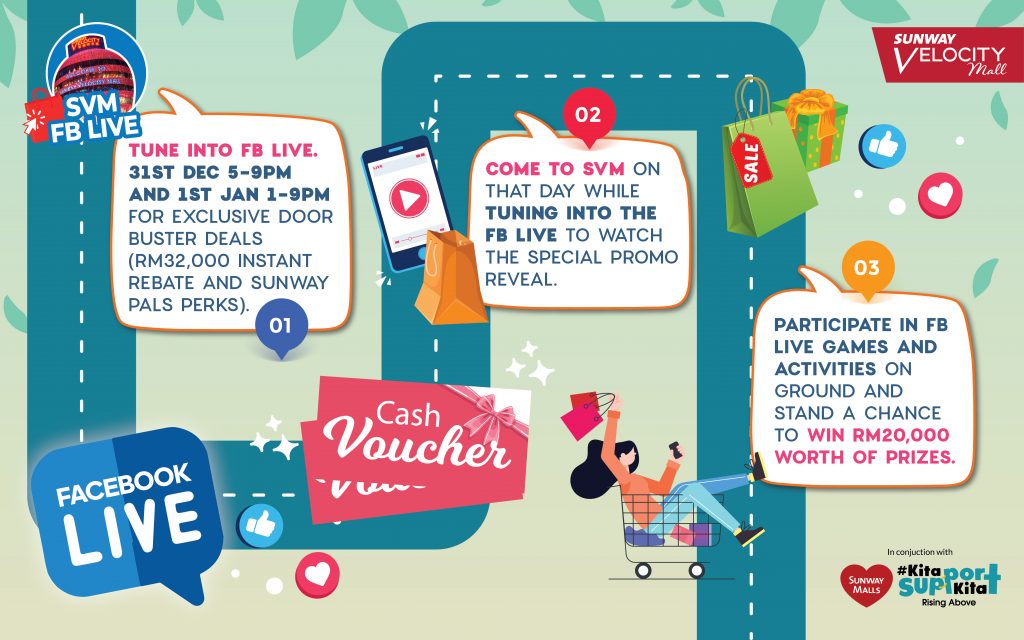 Aside from deals, there will be fun games and activities for shoppers to win additional vouchers and prizes.
See you guys at Sunway Velocity Mall, all the deets that you need are written down below.
For more exciting deals and information, kindly visit Sunway Velocity Mall sites for more info:
Facebook: facebook.com/sunwayvelocitymall
Instagram: instagram.com/sunwayvelocitymall
Official Site: www.sunwayvelocitymall.com
Sunway Velocity Mall
Address: Sunway Velocity, Lingkaran SV, Maluri, 55100 Kuala Lumpur
Opening Hours: 10am – 10pm, Daily