Editor Picks
Food & Drinks
Co-Cane Is Run By 6 Engineer Graduates In Their Early 20s, Selling Coconut & Sugar Cane Fusion Drinks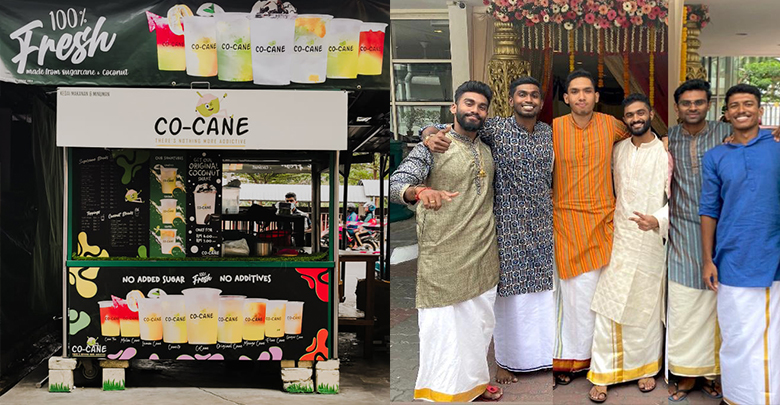 We all have plans to stay in touch with our friends after secondary school but sometimes such plans fail and the friendships you built in your youth are lost as an adult. Fortunately, this is not the case for six close friends from Methodist Boys School in KL.
Started in December 2020, Co-Cane is founded by a group of six engineering and applied mathematics graduates, who happens to be friends since secondary school.
The Inspiration Behind Co-Cane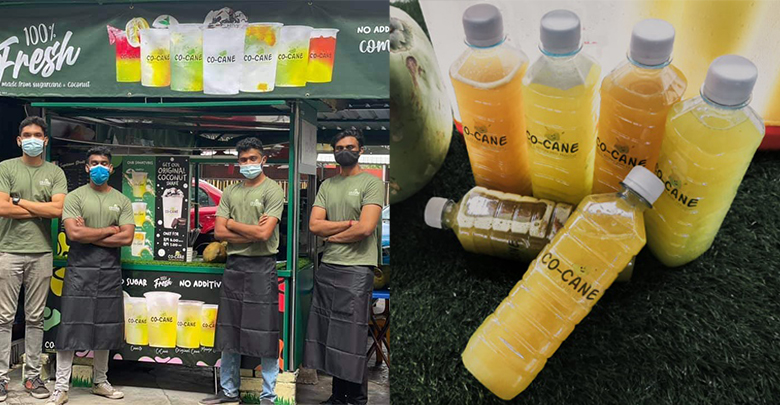 Image Credit: cocanekl/Instagram
What's the inspiration behind the brand? The founders did not want it to be just another ordinary drinks shop. Therefore they decided to come up with some fusion that they could infuse into the juices. The six co-founders put their degree in engineering to good use by engineering different flavours and fusion of drinks.
Co-Cane is a beverage stall specialises in sugar cane and coconut drinks. Located at a cozy nook at Jalan Sentul Pasar Dalam, they specializes in sugar cane and coconut drinks. Customers will also enjoy a plethora of sugar cane and coconut based drinks, price range of RM3.50 to RM7.50.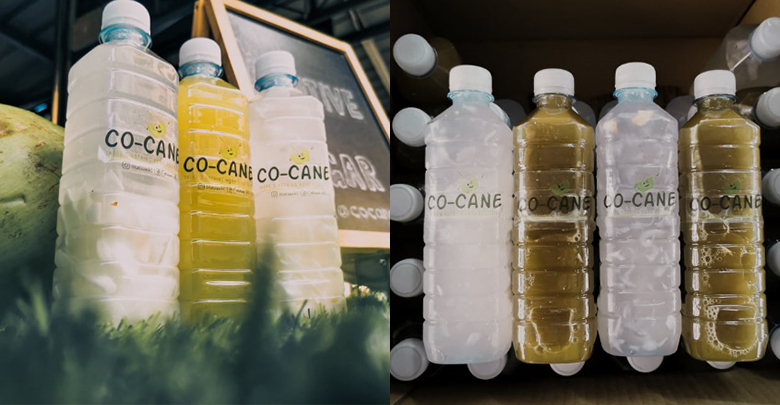 Co-cane's sugarcane juice & coconut water (500ml bottle)
Menu of Co-cane in 2021.
Co-cane serves freshly brewed drinks with no added sugar (except for their coconut shake) and preservatives which is perfect for all the health enthusiasts out there.
Check out some of their top flavours: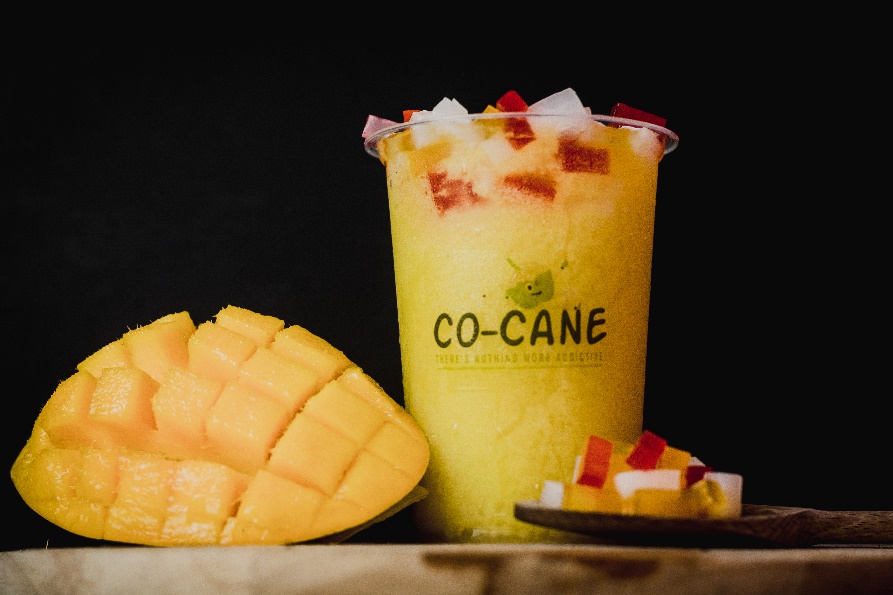 Mango Cane (Regular cup)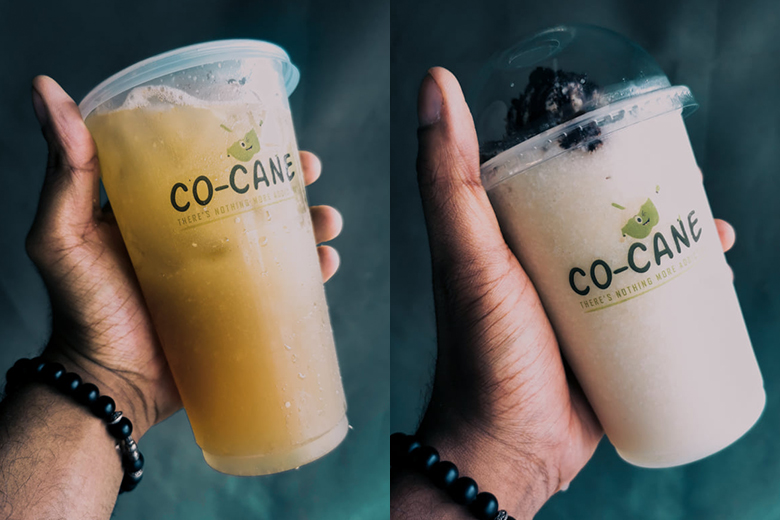 Ginger Cane (Large Cup) & Original Coconut Shake With Oreo Chunks (Regular cup)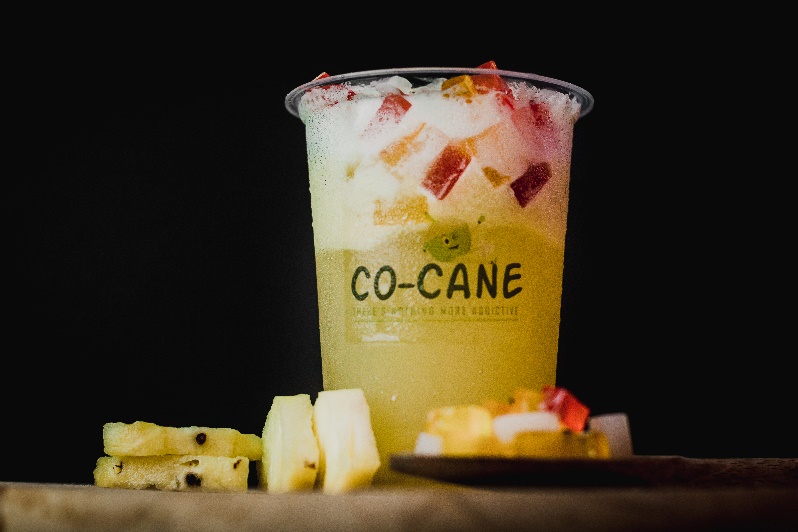 Pine Cane with QQ Jelly Topping (Regular cup)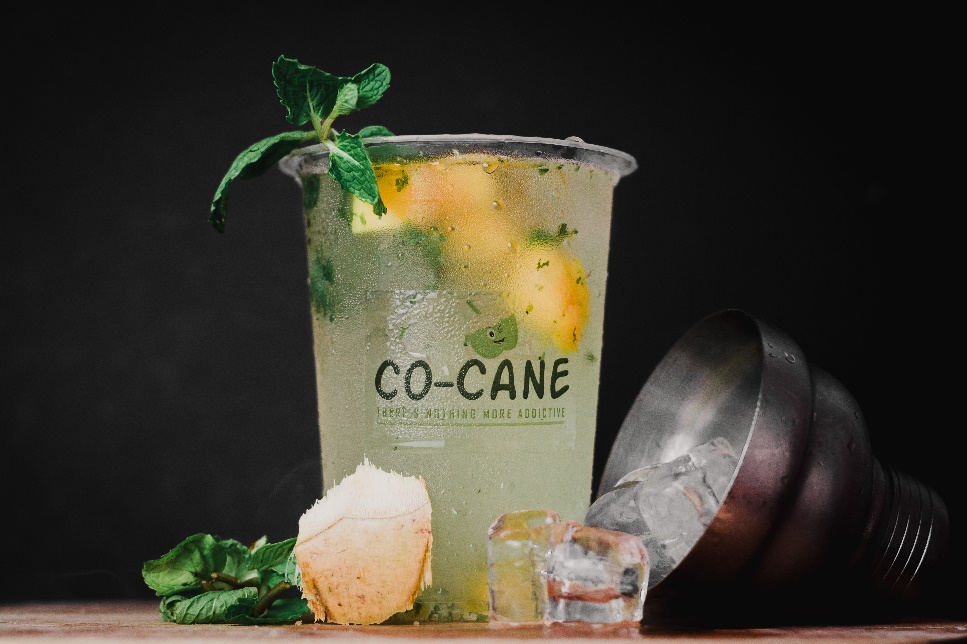 Cojito – it's Co-cane's take on a virgin mojito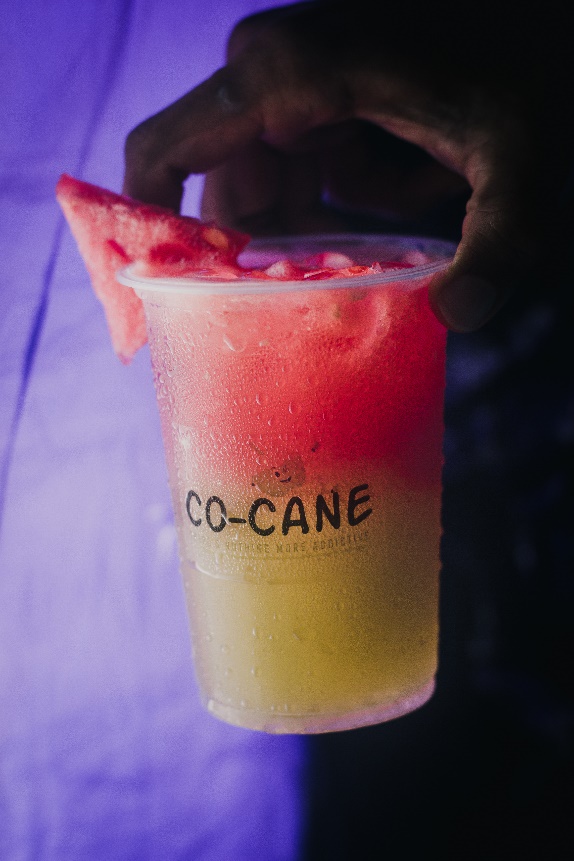 Melon Cane (Regular cup)
The six friends were going back and forth for a while on what to name the stall. "Amongst other name that came into contention was Sugarplace, Sugar.co, Cane and Co. The name Co-Cane was what we could say came to us in a lightning moment," said Danesh K, head of Co-Cane social media marketing. "Everyone was happy with that name as it is catchy and would definitely get attention from the public!"
With a stellar menu of drinks and a strong will to succeed, these boys are proving that they are here to stay and to wow our taste buds. Whether you're a coconut water lover or sugarcane lover, or you love a mix of everything, as we Malaysians usually do, you can certainly find the perfect drink to tickle your fancy.
Pay Them A Visit Today!
Looking for a place to fill Insta-worthy posts and quench your thirst at the same time? Definitely drop by and give them your support.
Co-Cane KL
Address: Jalan Sentul Pasar Dalam, Sentul
Operating Hour: 11am – 5.30pm, daily
Social Media Link(s): Facebook | Instagram
Also Check Out: 12 Scary YouTube Channels For Scary Stories, Ghosts, & Mysterious Videos All Horror Fans Should Subscribe
–
Join our Private Facebook Group and share your passion for food and places around the Klang Valley with our community! We regularly post about hidden gems, places to explore, attractive promos and new food to try!
Click on the picture below and join our Facebook Group today.